Sixty years ago, on June 6, 1956, the plant-building department of VÖEST (now voestalpine) received its first order from outside Austria for the construction of a brand new LD steelmaking plant in
the Indian city of Rourkela. This event marks the birth of the company that eventually became known as Voest-Alpine Industrieanlagenbau (VAI), which is now part of Primetals Technologies. Today, LD steelmaking and its process variants account for nearly 75% of all steel produced in the world. Read here how the history of LD steelmaking started in Linz.
Necessity is the mother of invention
At the end of the Second World War, much of Europe lay in ruins. In addition to bricks, roofing material, glass and cement, there was one commodity that was particularly in demand for reconstruction: steel. The reemerging Austrian iron and steel industry had at its disposal sufficient iron ore reserves from its Styrian siderite mine in Eisenerz. Metallic scrap, however, was scarce. Steel had been previously produced in Linz by means of two Siemens-Martin open-hearth furnaces and four electric arc furnaces. Together, they were capable of a combined annual output of only around 200,000 tons of steel. As such, the rapidly increasing domestic demand for steel could not be guaranteed on a long-term basis by relying on these scrap-intensive production processes. Necessity demanded a unique solution, and the development of a new steelmaking technology was called for.
Initial LD steelmaking investigations
The original Bessemer idea of blowing air into a bath of molten iron to decarburize the iron and produce steel served as the starting point of investigations. Now that industrial oxygen had become far cheaper to produce than in the days of Henry Bessemer during the second half of the 19th century, research efforts were initiated to develop an oxygen-blowing steelmaking process. On June 3, 1949, the initial trials started at the Linz steelworks to convert liquid iron into steel with the use of oxygen in a reconstructed 2.5-ton Bessemer converter. The positive and highly promising results led to the bold decision on December 9, 1949, to build a new steel plant in Linz on the basis of a completely novel technology that eventually became known as the LD steelmaking process. Following three-and-a-half years of engineering and construction work, the first of three LD converters with a tapping weight of 30 tons was started up in the new LD Steelworks No. 1 of VÖEST in Linz, Austria, on November 26, 1952. This was a momentous occasion for all of those who had helped to implement this groundbreaking technical achievement in the post-war years. Following the subsequent start-up of the other two 30-ton converters, a 1 million t/a steelmaking plant was fully operational in Linz by 1956.
At the same time, oxygen steelmaking was also being investigated at the Donawitz steelworks. This led to the start-up of the second LD steel plant in Austria at Donawitz on May 22, 1953. Already by December of the same year, steel output at this site exceeded 250,000 tons. "LD" is derived from Linz and Donawitz, the two Austrian cities where steel was first produced with the new oxygen-blowing steelmaking process.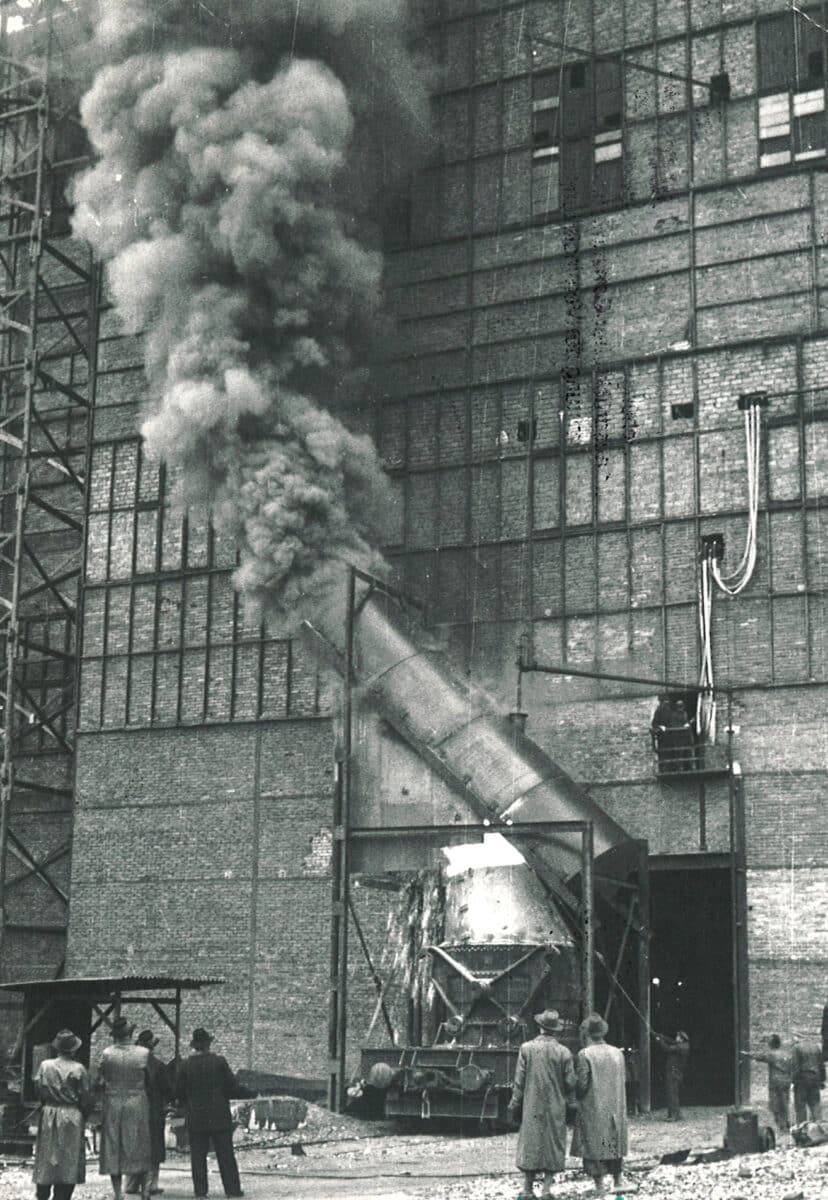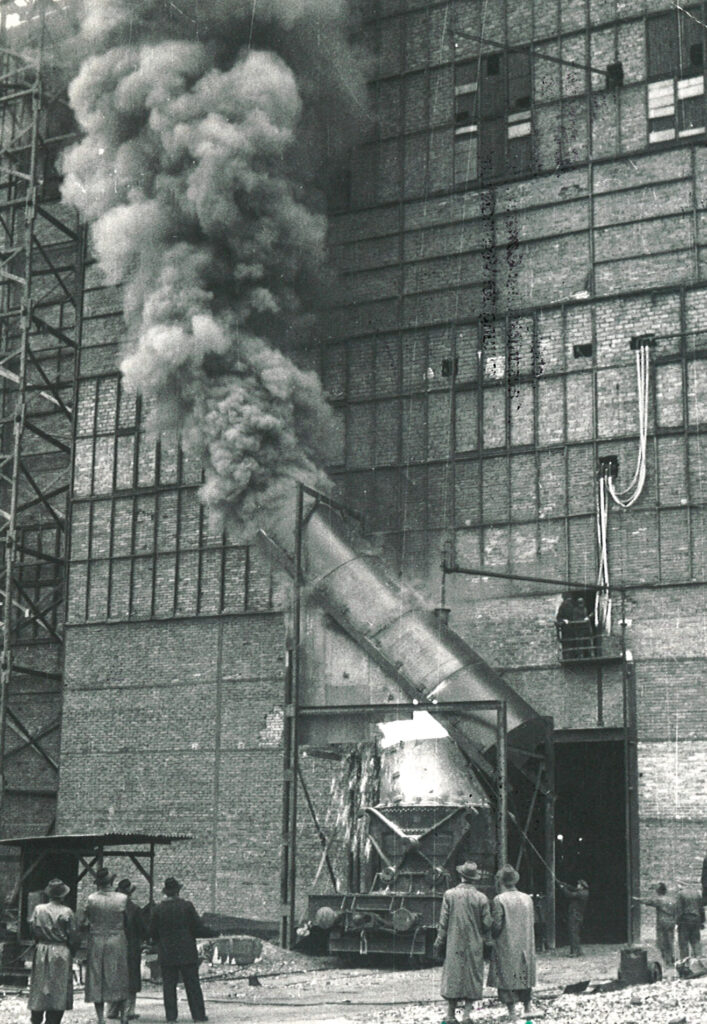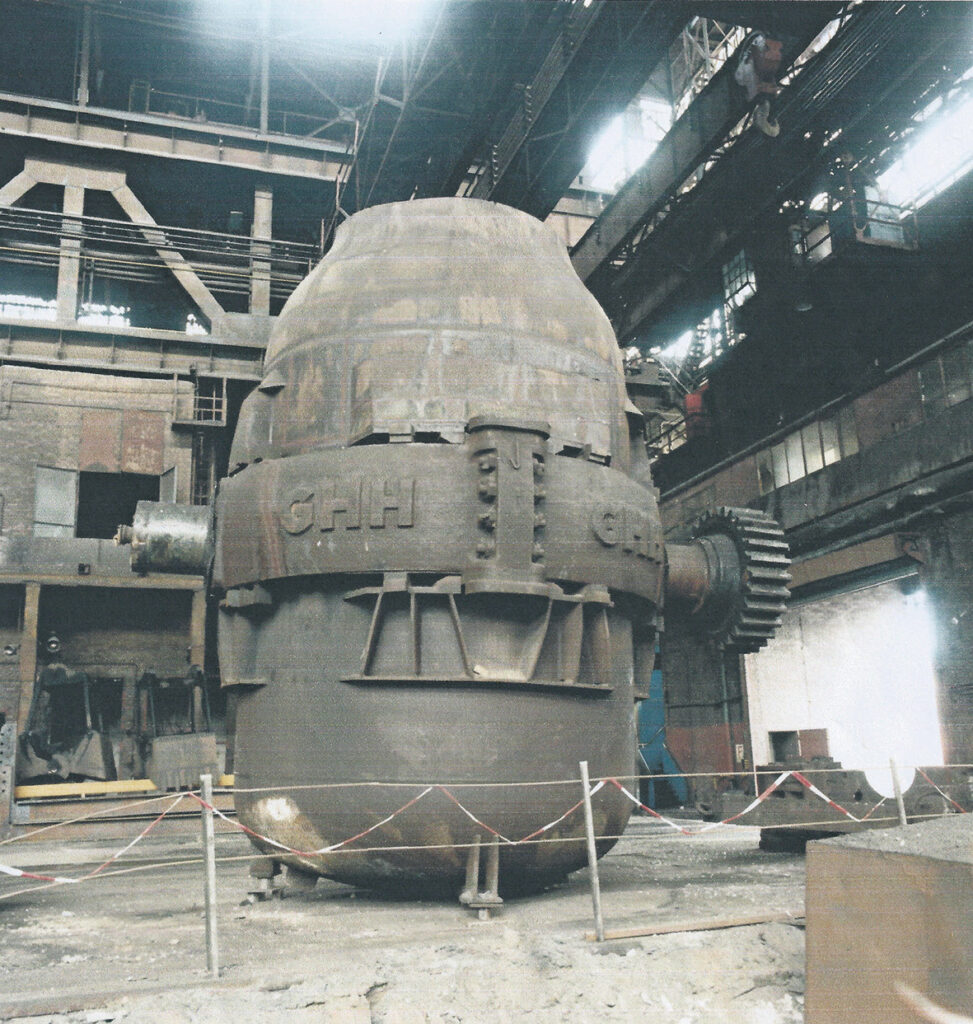 Benefits of the new process
The introduction of LD steelmaking technology in the 1950s eventually resulted in a dramatic increase in steelmaking productivity and output. LD converters are capable of converting molten iron into crude steel in less than 40 minutes, compared to 10–12 hours that is required using Siemens-Martin furnaces. The new oxygen-blowing process also reduced investment and operating costs by 50% compared to the open-hearth route. Other decisive benefits included the superior steel quality, 100% recyclability and the far lower prices that could be offered. LD steelmaking therefore soon began to replace the existing Siemens-Martin furnaces as well as the remaining Bessemer and Thomas converters still in use. LD converters with capacities exceeding 400 tons were eventually built and put into operation.
India charts the future course of steelmaking
On the basis of the well-documented successes in Linz and Donawitz, the LD process soon captured the attention of the international iron and steel industry. This was particularly true in India in the 1950s, which had developed an enormous appetite for steel. The then young country, which had at its disposal a wealth of raw materials, was preparing its next five-year plan to progressively build up its steel industry in order to reduce imports and become more self-sufficient. A comparison of the LD steelmaking process with the production results from Russian- and U.K.-built steelworks in India clearly highlighted the potential benefits offered by LD steelmaking. The decision was therefore made to construct the first steel plant with LD converters in Rourkela, Odisha state, where there are abundant deposits of iron ore. The contract was signed on June 6, 1956, and implemented on behalf of Hindustan Steel Ltd. by a consortium comprising VAI and Krupp Industrieanlagenbau.
By March 1963, the Rourkela steelworks met its targeted monthly production goal of 91,000 tons of crude steel, and in 1965 Rourkela's steel output exceeded 1 million tons, which was 18% more than India's five-year plan had called for. Today, the steel mill is operated by Steel Authority of India Ltd. (SAIL) and is capable of producing more than 4 million tons of crude steel per annum. Current plans call for an increase in the yearly steel output at Rourkela to nearly 11 million tons by 2025.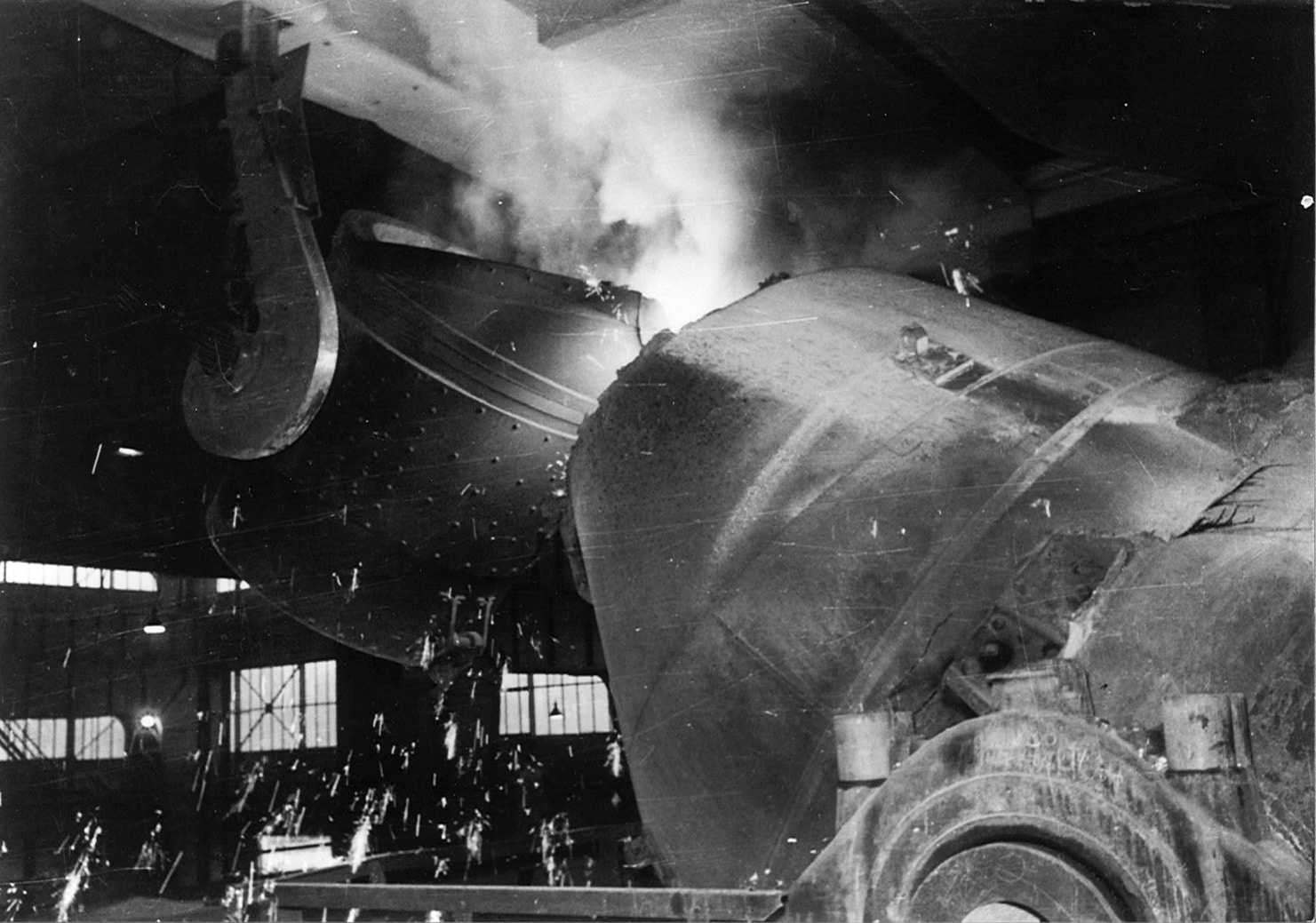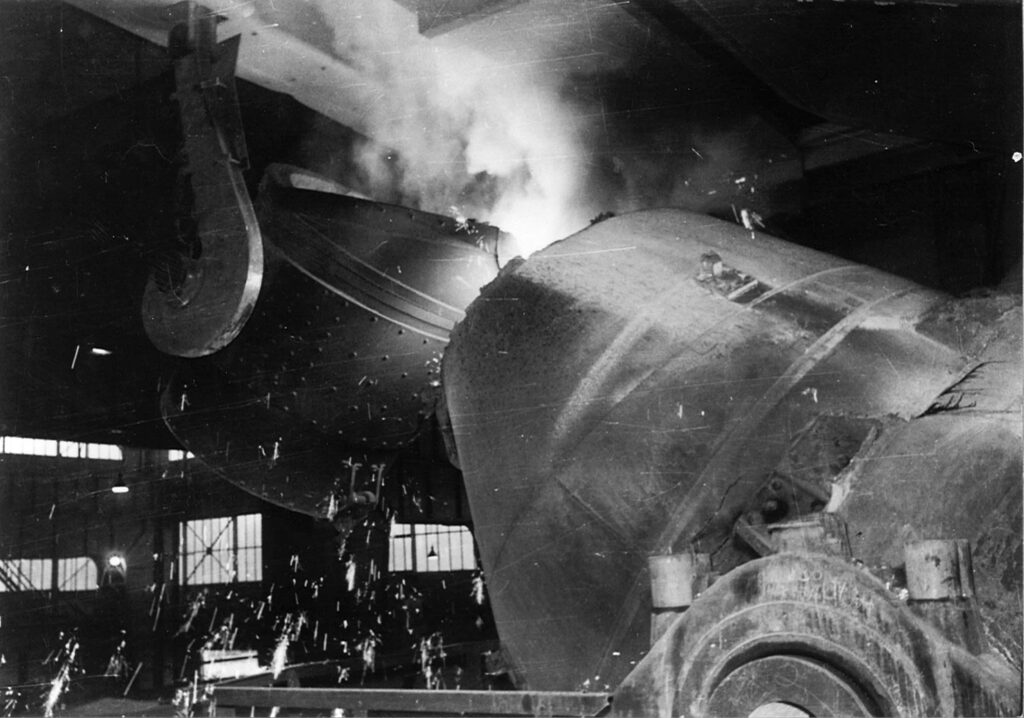 From the roots to the fruits
The founding of the company that eventually became known as VAI can be traced to the development of the LD steelmaking process and the courageous decision made in India during the 1950s to adopt this technology. This sparked a chain reaction of orders placed with VAI for the engineering and installation of LD steelmaking converters throughout the world. VAI gradually expanded its technological capabilities to include continuous casting of steel and built the world's first slab caster in Linz in 1968. In time, thanks to its continuous technological development and various mergers with other leading companies, VAI expanded its supply portfolio to cover every step of the value-added production chain, from raw materials to the finished steel product. Since the birth of VAI and the start of metallurgical plant-building activities in Linz 60 years ago, the company that is now called Primetals Technologies can point to more than 4,500 successfully completed plant references throughout the world.
It all began in Linz – with the revolutionary development and implementation of the LD steelmaking process. The subsequent immense increase in global steel output and affordable steel products benefited all of society and dramatically improved the living standards of billions of people. Seen in this light, the initial decisions made in Linz and in India to introduce oxygen steelmaking technology changed the world forever, and set the cornerstone for the future of metals.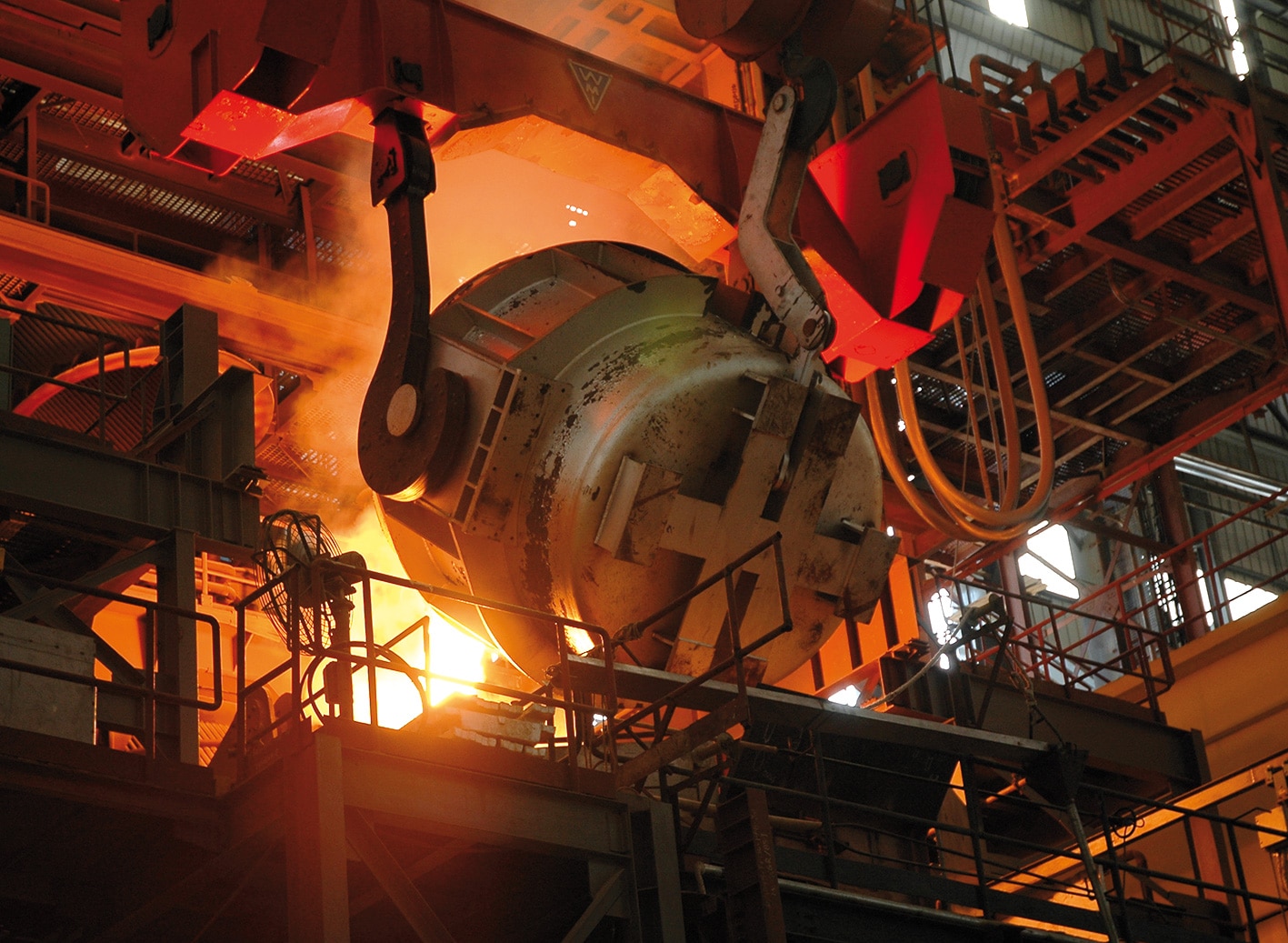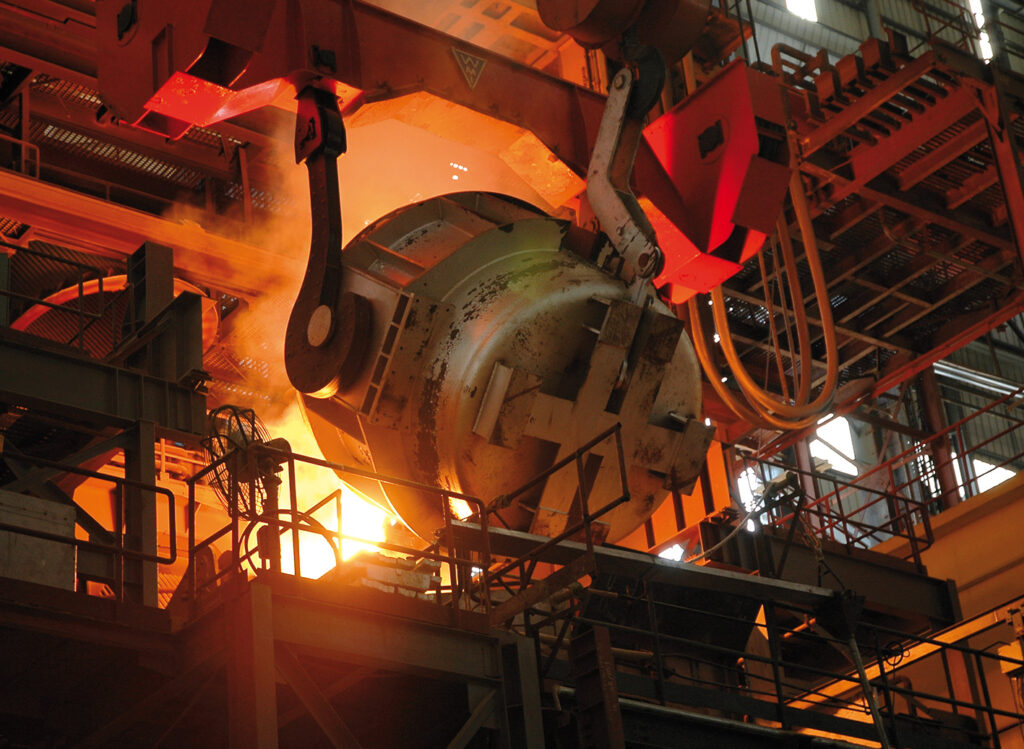 Steel going on
A brief review of the history of LD steelmaking, the first LD order received outside Austria from India, the origin of VAI, and 60 years of plant-building activities in Linz is presented in Steel Going On. This 100-page book, authored by Dr. Thomas Duschlbauer, will be available soon and can be ordered under: contact@primetals.com.