This post is also available in: 简体中文 (Chinese (Simplified))
Meng Ling Xue, Vice President of Rizhao Steel Holding Group Co., Ltd., joined Rizhao Steel in 2006. His career in the metallurgical industry goes back more than 30 years. In this interview, he comments in a straightforward manner on the current situation of the industry, the challenges it faces, and the responses that need to be made.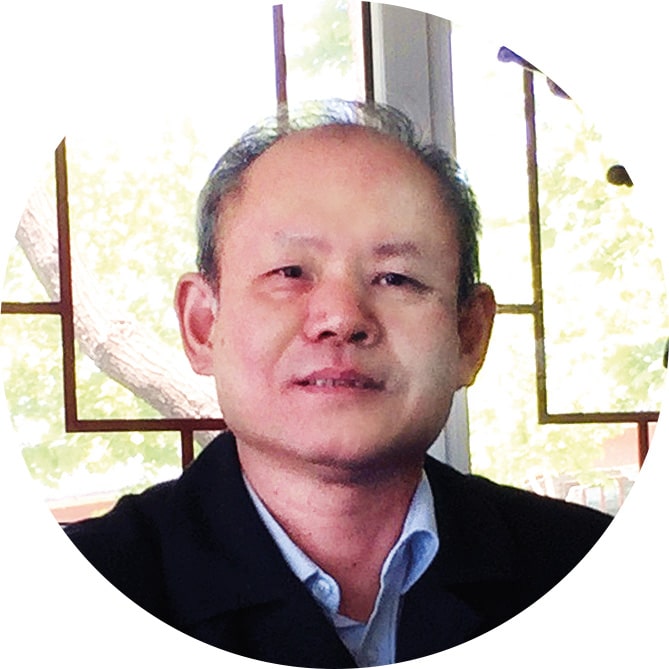 What are the reasons that Rizhao Steel chose Primetals Technologies as its main partner?
Meng Ling Xue: In recent years, Rizhao Steel has been developing rapidly and has built many new facilities. For these new projects, we need to apply state-of-the-art technologies, including steelmaking, hot continuous rolling, and cold rolling. Primetals Technologies offers well-proven and unique processes and solutions, and has a very good reputation and a high market share in the international metallurgical industry. Logically, it became our preferred partner.
Rizhao Steel ordered five new Arvedi Endless Strip Production (ESP) lines in 2013 and 2014. What were the main reasons behind this decision?
Meng Ling Xue: Rizhao Steel is a relatively young enterprise, and after a development time of more than one decade, its annual capacity has exceeded 10 million tons. The rapid growth of Rizhao Steel is in line with the ramp-up of the Chinese steel industry as a whole. However, in recent years, the metallurgical industry remains in a downturn with huge overcapacity. Especially since the financial crisis in 2008, the Chinese steel industry has been impacted quite negatively. Under such circumstances, the major state-owned companies responded properly by swiftly transforming the growth mode. On the other hand, the small- and medium-sized companies, especially the late-coming private ones, were inefficient in reacting to the crisis. Due to a lack in manpower and technical capabilities, they were unable to transform as intended and could only try to cut their costs. Rizhao Steel knows its own limitations very well. Although we have a large capacity, our product mix is similar to that of a smaller company. We are in an inferior position in manpower compared to state-owned companies, and also in terms of costs compared to private ones. In order to respond to market competition through structural adjustments and the promotion of transformation, we must determine the products and the development directions that fit us. After the on-site visit to Arvedi in 2013, we became convinced that the ESP process is advantageous for the production of thin-gauge and high-strength steel strip. Therefore, we signed the commercial contract with Primetals ­Technologies in the same year for the supply of two new ESP lines. In 2014, we signed another contract for three more lines.
Are the ESP lines from Primetals Technologies meeting your requirements for operational reliability and flexibility?
Meng Ling Xue: Rizhao Steel ordered the equipment from Primetals Technologies with know-how from Arvedi. The first three lines were commissioned within one year and their stability and reliability are all excellent.
What were the major challenges that Rizhao Steel faced during the execution of the ESP project?
Meng Ling Xue: It is true that we had to overcome many challenges. One was the tight project schedule. Normally, it would take two to three years, but our aim was only 18 months. Even under such pressure, each party worked closely with the other one, settled many difficult issues, and managed to stay on schedule. Also, profile defects and equipment failures occurred during commissioning. As a brand new process, ESP lines do not have much experience in operating plants and this gave us some initial problems. Fortunately, the experts from Primetals Technologies and Arvedi were available on site and supported us greatly. They worked together with our own personnel to analyze, explore and fine-tune the temperature setpoints, utilities parameters and Level 2 models. Because of that, we eventually met our requirements within a short period.
Considering the situation that the steel industry is currently in, what strategies will be adopted by Rizhao Steel to deal with the challenges at hand?
Meng Ling Xue: The competition on the market is unavoidable. Companies must meet challenges to ensure their survival. Rizhao Steel will take full advantage of its ESP lines to focus on the development of new products. Also, Rizhao Steel will pay much attention to recruiting qualified technicians because business competition actually directly leads to a competition for human resources. Rizhao Steel will combine the short-term market demands with long-term product R&D to be well-prepared for any future market fluctuations.
In which areas will Rizhao Steel focus on R&D in order to improve production operations, reduce costs, and find further market opportunities?
Meng Ling Xue: Today, the steel used for automotive structures is profitable in both domestic and overseas markets. These steel grades are perfectly suitable for ESP lines, the product dimensions of which fit the requirements of automotive structures. Furthermore, the ESP lines feature the production of high-strength steels, and this most certainly will be one of our R&D focus areas. We also discussed the steels for small electromechanical devices with Primetals Technologies, and this will be a future direction that Rizhao Steel will take as well.
How does Rizhao Steel meet the increasingly stringent environmental requirements?
Meng Ling Xue: With shorter line lengths and lower energy consumption, ESP can reduce emissions significantly. In 2014, Rizhao Steel designed a two-year plan for the improvement of environmental factors, mainly for the control of fumes, dust, wastewater and solid-waste discharge. We have constructed a large wastewater treatment plant and two solid-waste treatment facilities, and the flue gas desulfurization and denitrification systems will be put into operation soon. It is expected that Rizhao Steel will make great progress in environmental improvements by the end of this year or the first half of next year.
What are the main criteria that Rizhao Steel considers when selecting technology suppliers? And which aspects do you care about most when working with business partners?
Meng Ling Xue: First of all, the supplier must have convincing references and well-proven technologies. Also, the spirit of cooperation is certainly critical. Not only should a supplier provide equipment and technology, but it should also guarantee that our production lines will run properly and the resulting products will be sellable and profitable. Primetals Technologies possesses proven technologies and has an outstanding team. Since the contract signing in 2013, both parties have been working together closely, efficiently and very pleasantly.