This post is also available in: 简体中文 (Chinese (Simplified))
Tan Wenzhen, Vice President of Tangshan Iron and Steel Group Co. Ltd., has been working at the company for nearly 30 years since he graduated from the University of Science and Technology Beijing in 1988. With his expertise and deep understanding of cold-rolling technologies, Tan Wenzhen speaks about his experience with Primetals Technologies.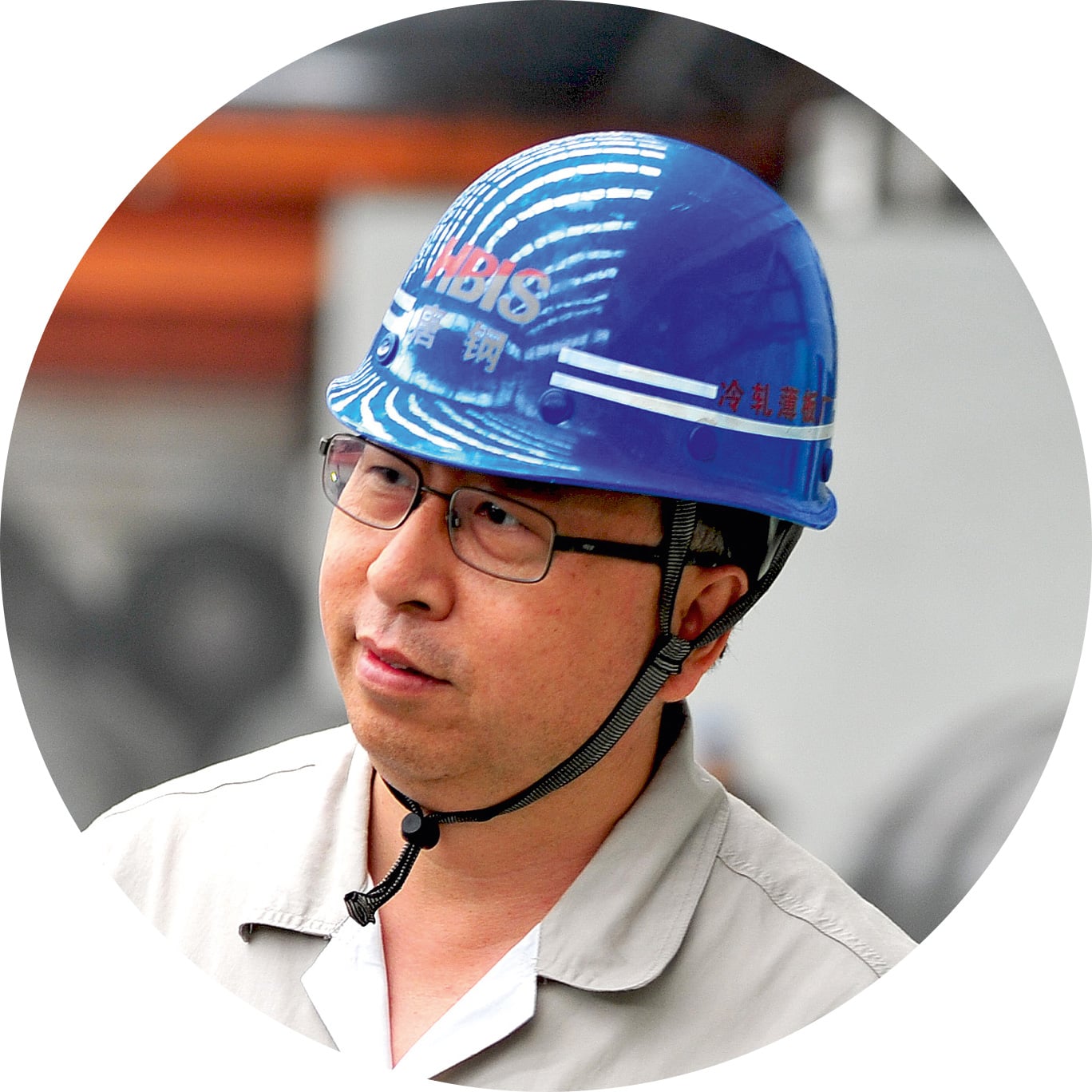 What are the main criteria when you select a technol- ogy supplier, and how would you evaluate the cooperation between Tanggang and Primetals Technologies?
Tan Wenzhen: When choosing a supplier, we consider its technological competencies first, followed by services and price. There is no doubt that the cooperation with Primetals Technologies is contributing greatly to the development of Tanggang. Primetals Technologies always focuses on a customer's demands both in terms of technology and equipment supply. For new projects, they follow up the progress and respond to our requirements. During project execution, their know-how team is highly dedicated to Tanggang and provides us with their full support. The experts they introduce – both from Primetals Technologies and from external resources – really pursue excellence with a professional spirit. We gained a lot from them; not only encouragement and inspiration, but also confidence and support. Also, the prices offered by Primetals Technologies were reasonable. To Tanggang, Primetals Technologies is a trustworthy partner and I believe that there might be further cooperation in the future, based on the current relationship between us.
Are both the equipment and the technical solutions from Primetals Technologies meeting your requirements?
Tan Wenzhen: After the installation of new equipment, our product development gained high attention from other domestic steel producers, which I think is a good sign. It is worth mentioning that with joint efforts from both parties, the pickling line with tandem cold mill as well as the continuous annealing line were started up just 21 months after the contract was signed, which broke a world record. Furthermore, the continuous galvanizing line successfully processed high-strength steel with a tensile strength of up to 980 MPa.
Environmental regulations have become stricter than ever before. What countermeasures have been or will be taken by Tanggang?
Tan Wenzhen: Tanggang pays much attention to protecting the environment. As one of the premiere enterprises for green and intelligent manufacturing in China, Tanggang is fully committed to energy savings and environmental responsibility. I hope to have the opportunity to discuss and cooperate further with Primetals Technologies in this respect.
In the current situation of the metallurgical industry, with overcapacity and intense competition being undeniable factors, how do you see the future development of your company, especially the cold-rolling and processing technologies?
Tan Wenzhen: It is true that the steel industry currently faces a tough situation whereby production capacity exceeds actual market demands. But I personally do not think it is a "sunset industry." In the past decades, there have been two boom periods, and now it is just in the trough. The reason is that the steel industry grows much faster than the overall economy. The industry will have a new round of rapid growth when the economy develops to a certain level. By then, the steel industry may have a qualitative improvement instead of a quantitative increase. Therefore, I am optimistic about the steel market and believe that the current downturn is temporary and the future of the industry will be getting better and better.
A DEPENDABLE RELATIONSHIP
Tangshan Iron and Steel Group Co. Ltd. (Tanggang) has developed a close relationship with Primetals Technologies over the years. In 2013, Tanggang signed a contract for the supply of a new cold-rolling mill complex, including a pickling line coupled with a tandem mill, a continuous annealing line, and a continuous galvanizing line. In 2015, another order was placed for two additional galvanizing lines (No. 5 and No. 6).