This post is also available in: 简体中文 (Chinese (Simplified))
It is the largest investment that an Austrian company has ever made in the United States: voestalpine's new hot-briquetted iron direct-reduction plant in Corpus Christi, Texas, is a masterpiece of engineering and saw its official start-up on October 26, 2016, after a construction time of two and a half years. The plant will help reduce voestalpine's energy costs and CO2 emissions, and is expected to make a major contribution to the future growth of voestalpine in North America.
Plant specifications
Height of tower: 137 meters
Input material: DR-grade oxide pellets
Capacity: 2 million tons of hot-briquetted iron per year
Inner diameter of reduction furnace: 7.15 meters
Number of reformer bays: 20
As the world's largest hot-briquetted iron direct-­reduction plant, the new facility of voestalpine is capable of producing two million tons of hot-briquetted iron per year. There is a saying that "everything is bigger in Texas," and one aspect that really stands out about the plant is its 137-meter high reduction tower. This structure is the highest in southern Texas and as tall as St. Stephen's Cathedral in Vienna, Austria's capital. The use of natural gas as the main energy source contributes to a significant overall reduction in CO2 emissions for the voestalpine Group, which helps to further future-proof the company.
60% of the total output will be sold to other steel producers in the form of hot-briquetted iron. The custom-­designed nearby port will handle the receipt of ferrous raw materials and the shipping of produced goods. Hot-briquetted iron is highly desirable as a feedstock for steel production, as it is comparable to scrap of the highest quality, or to pig iron. When charged into electric arc furnaces, converters or blast furnaces, even highly demanding steel grades can be produced.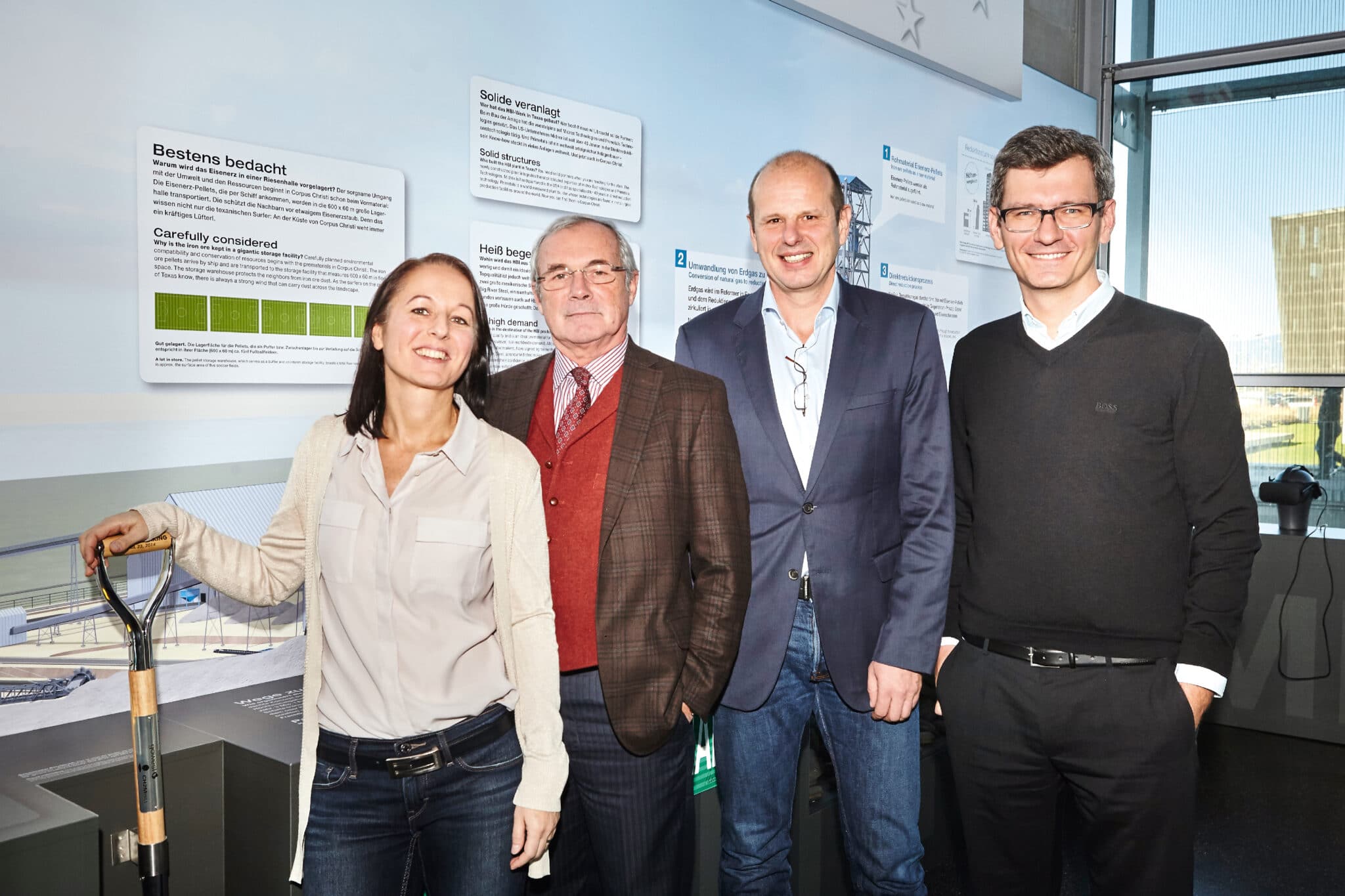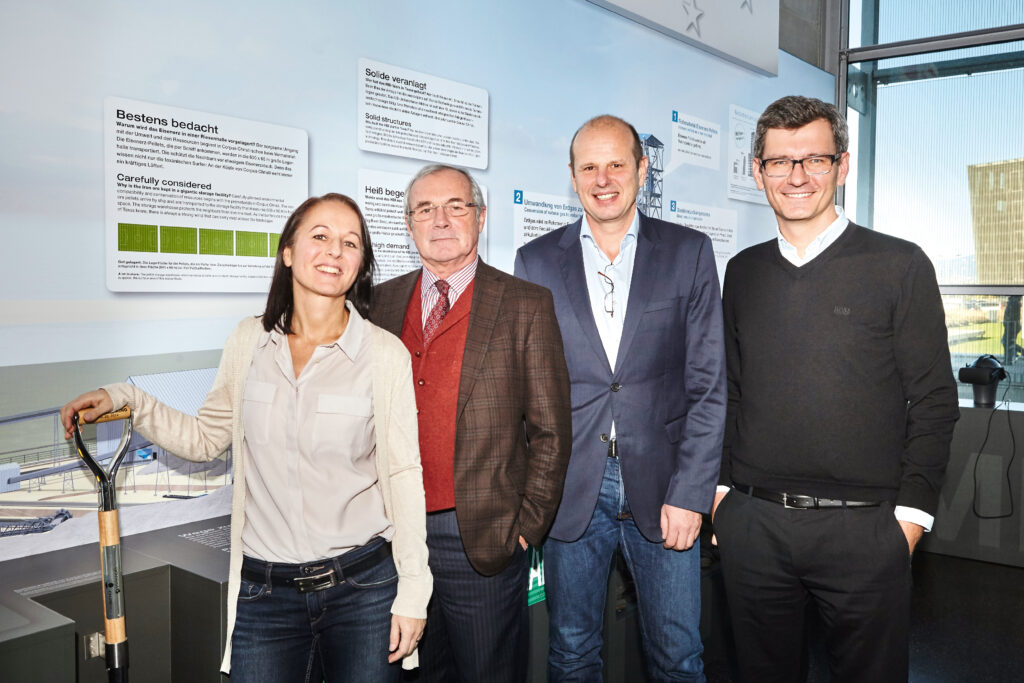 Signs of trust
Design and engineering of the core direct-reduction plant was executed by ­Primetals Technologies and U.S.-based Midrex Technologies in a consortium. The two companies were also responsible for the supply of all mechanical and electrical equipment for the core area of the facility in addition to providing comprehensive advisory services. "For me, voestalpine's decision to choose Primetals ­Technologies as a key project partner was one of the most rewarding experiences of my professional life," says Martin Schmidt, Head of Project Management of the Ironmaking Department of Primetals Technologies. "Also, getting nominated as Project Manager by my company was highly gratifying. It was such a huge undertaking, and a great sign of trust."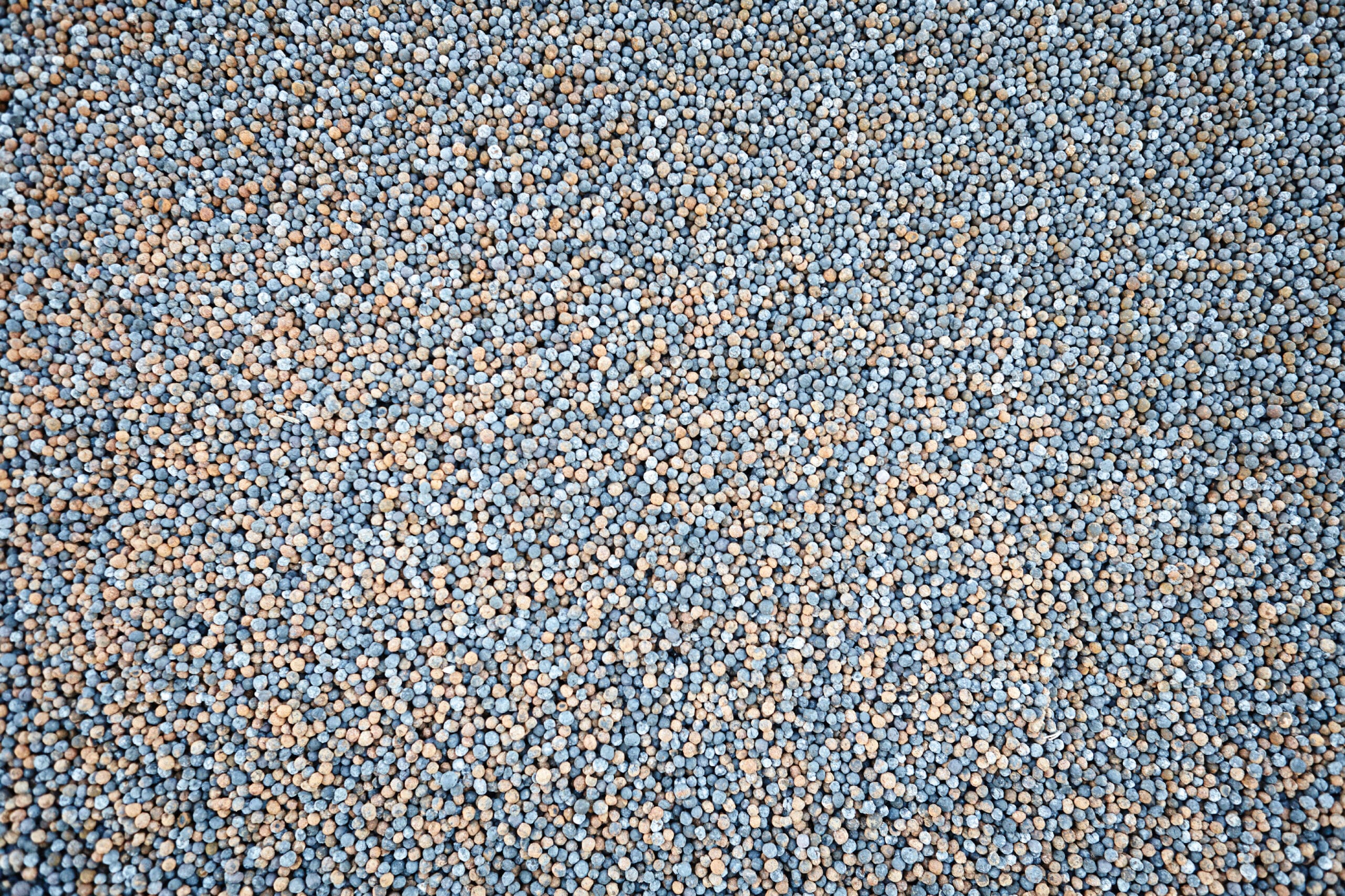 The largest greenfield project of voestalpine to date in Corpus Christi
"It was the biggest project for voestalpine abroad," adds Erich Pizzera, CTO of voestalpine Texas, "and it was also the biggest greenfield project for Austria." The teams of both voestalpine and Primetals Technologies were happy to join forces to embark on a common mission, as ­Bernhard Schlattl, CEO of voestalpine Texas, explains: "It was fantastic to do this project with our neighbors. We share a common heritage with the Linz location of ­Primetals Technologies, which has its roots in VAI and was once 'under the same roof' as us. Things like the Linz-Donawitz process and the continuous casting process come to mind, and our mutual history provides us with a shortcut for working together."
Partnering with the customer
Building trust with the customer is of paramount importance for the staff of Primetals Technologies, even in the case of "neighbor" voestalpine. Bernhard Schlattl emphasizes that "you have to do your best, and to perform exceptionally. Nothing else will contribute more to a trust-based partnership." Martin Schmidt fully agrees: "It has never seemed more crucial to me to build good and solid personal relationships than with this extensive project, and also to offer leadership where required. We provided high-quality engineering as well as the necessary equipment. Together with voestalpine, we also carefully guided the local workforce. I am also happy about the relationships we were able to build with the local workers, as we shared our knowledge with them and helped them out in difficult situations. In my opinion, this was ultimately the key to the project's success."
What are your top 3 measures to ensure project success?
Martin Schmidt
Head of Project Management, Ironmaking, Primetals Technologies Austria
"Recruit an experienced team for project execution, engineering, site, commissioning and contract management."
"Invest time and money into engineering and avoid shortcuts. Every error in a drawing and every wrong instruction costs money."
"Have every little detail documented, and give instructions in writing to avoid misunderstandings."
Angelika Leitner
Commercial Project Manager & Joint Project Controller, Sales, Primetals Technologies Austria
"Find the best people for the job, and then never change the team."
"Maintain a professional conduct and keep using an appropriate language under all circumstances."
"Stick to the contract, but never forget that the wording of any contract leaves room for interpretation."