This post is also available in: 简体中文 (Chinese (Simplified))
What are today's challenges in the hot-rolling area? What kind of technological progress can realistically be expected? How will Primetals Technologies make the most of its multinational structure with locations all around the world? In this interview, Yoichi Kira, Global Head of the Hot Mill Business Segment and Senior Vice President of Primetals Technologies Japan, answers these questions – and lets us in on how the company's Japan-based operations fit into the larger scheme of things.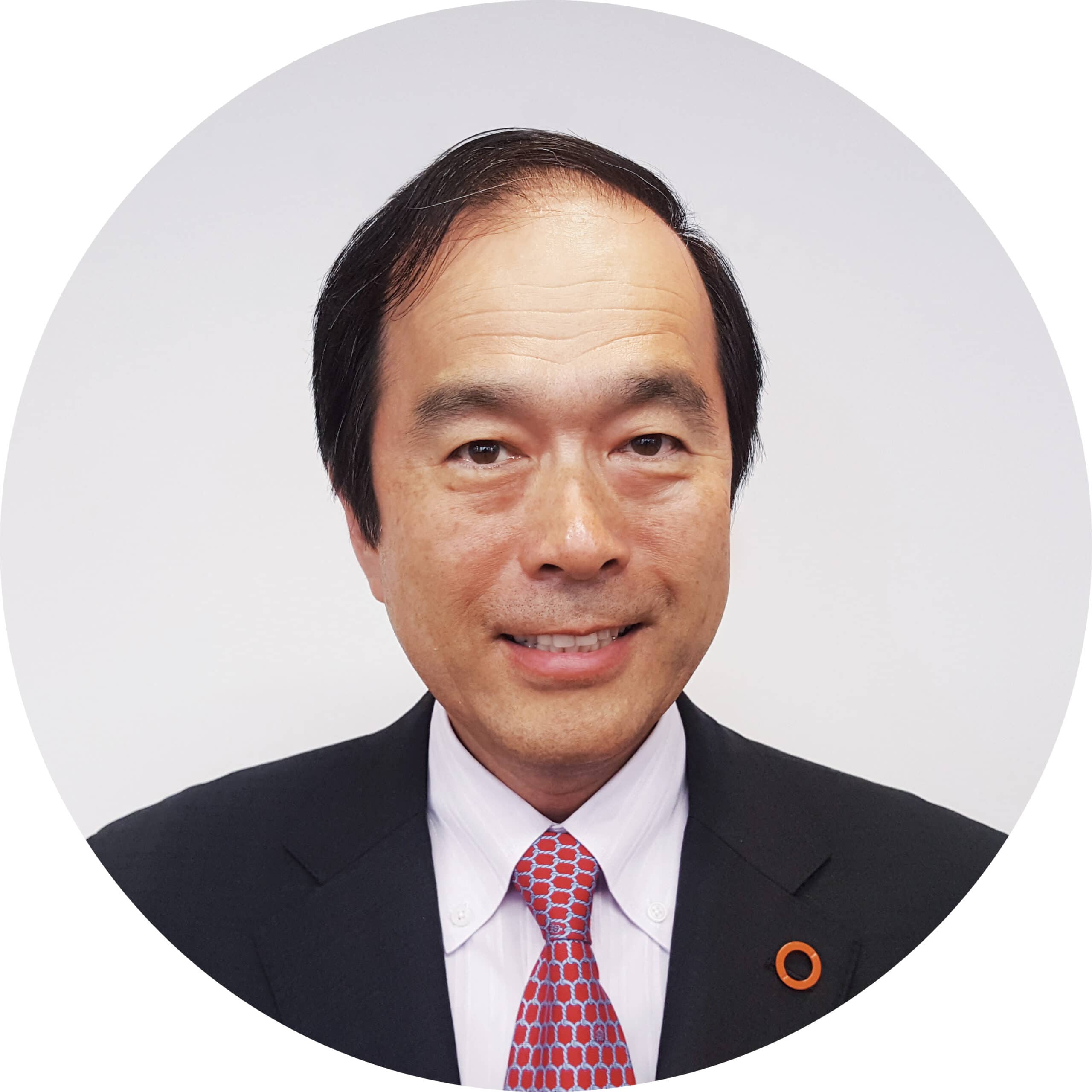 Over the last ten years alone, Primetals Technologies can refer to more than 40 references for new flat-product hot-rolling mill start-ups. This comprises 16 references for hot-strip steel mills, 18 references for plate and plate-­Steckel mills, and ten for aluminum mills. What has convinced so many customers to choose our company? What steps will be taken to ensure the continuation of business success in the future?
Yoichi Kira: We have a long history of successful projects with our legacy companies. This includes providing the best products and solutions over decades. Our in-house resources are vast and diverse and cover engineering, design, and manufacturing with great creativity and innovation to fulfill our customers' requirements. Also very important is our relationship with our business partners, which means our suppliers and consortium partners. Finally, when we commission the ordered equipment to our customers, we ensure an optimal handing over of the supplied products so that our customers feel supported all the way through the complex start-up procedures. This should be viewed as a cycle, where after the completion of an order, a new cycle starts – and the customer can count on us to be a reliable partner all the way.
How does the technological competence and expertise of Primetals Technologies differ from that of its competitors in your area of expertise?
Kira: At Primetals Technologies, we are a total solution provider. From a portfolio point of view, my segment supplies the mechanical equipment, and our own competent Electrics & Automation Business Segment provides their respective solutions to ideally fulfill the customers' requirements. We can provide what we call "Through-Process Know-How," meaning that we know the entire production process from start to end in an extraordinarily detailed way. The unique combination of these three areas of competence within our company is a decisive benefit to our customers and a true differentiator on the market. Another advantage of ours is the close connection between equipment design and manufacturing. This gives us the opportunity to not only use the expertise of our manufacturing team to provide feedback to our design team and contribute to the refinement of the design, but also to test new design concepts in our own workshop.
In which direction are technological developments going in the hot-rolling area? Are these developments more of an evolutionary or a revolutionary nature?
Kira: In terms of technological development, our mission is to support our customers to achieve their target and their vision. Basically, there are two different scenarios in this context: Firstly, if a customer wants to enter the flat-rolling market, we can provide them with the necessary technology. Secondly, if the customer already has existing flat-­rolling equipment, we can offer them various options to upgrade their plant and to differentiate themselves even further from their competitors. In order for Primetals Technologies to be able to fulfill the requirements in both of these scenarios, it is essential to implement a constant development of our portfolio. This allows us to provide robust and reliable equipment that is easy to use and maintain. Even though our components are already highly specialized and advanced, they will undergo additional refinement in the future. Improving our core technologies is really a never-ending story. Overall, the technological development might be both evolutionary and revolutionary. Even though I would expect the near-term advances in hot rolling to be more of an evolutionary nature, they might seem like they actually were quite revolutionary when looked back upon in a few decades' time.
What is left to improve in rolling? More exact tolerances or even flatter strip? With the technology already being so mature, do you think that any major improvements can still be expected?
Kira: In hot rolling, customers are always looking for ways to achieve thinner and stronger steels for high-end applications such as for the automotive industry. Also, certain customers are seeking to produce thicker plates, for instance, for the manufacture of pipes. And yet another expanding customer group is that of the aluminum producers. These are the areas where I would expect future improvements to be made. A key goal of our customers will be to maintain a very high product tolerance, achieve the specified mechanical properties, and reach an exceptional surface quality while enlarging the product range. This will make continuous enhancements necessary.
In which market regions around the world do you see growth potential for the hot-rolling Business Segment?
Kira: Our market will be wherever metals will be consumed. We see very limited opportunities for new greenfield projects. But I would expect more modernization projects everywhere. As of 2016, around 400 hot-rolling mills have been built worldwide, and we are ready to offer upgrades to these producers, should they require them.
What are the main company locations, how do they serve the global market, and how is this coordinated?
Kira: Our locations in Japan and Europe have outstanding competence in hot rolling. Every new project is assigned to the location best fit to serve the respective customer. There are several factors influencing the decision about which location will execute the project. Sometimes, the customer already has a long-standing relationship with a certain location, and this relationship is definitely maintained. Also, geographical aspects play an important role. I always take all this into consideration whenever I assign a project to any one of our locations. Our customers can be absolutely confident that no matter where in the world they are located, they will receive the very best solution Primetals Technologies has to offer. Our newly established Sales & Marketing department and my segment have started an extensive cooperation with the goal of increasing efficiency when presenting our customers with the remarkable technologies that we can provide them with.
Is there anything unique about the Japan-based operations of Primetals Technologies? Can you think of any cultural idiosyncrasies that shine through in the way that technology is handled?
Kira: In Japan, our company has a long legacy of refining its products by relying on a combination of the efforts of the design department and the manufacturing team. We have always used this setup to ensure the quality and a prompt delivery schedule, and to guarantee future technical improvements. We actually call our Hiroshima workshop our "mother workshop" for that very reason.
A key goal of our customers will be to maintain a very high product tolerance, achieve the specified mechanical properties, and reach an exceptional surface quality while enlarging the product range."
Do you think the "collective character traits" of Japan and Japanese companies have a positive influence when customers make the choice to use solutions from Primetals Technologies?
Kira: No, because in my opinion no single cultural background that our company entails should be a significant factor in the decisionmaking of our customers. Rather, our strength comes from the unique combination of several countries and cultures. We work unitedly to serve our customers with an extremely wide product portfolio. Our customers should rely solely on our technologies and not base their choice on our cultural heritage, even though it clearly enriches our company.
What synergy benefits have resulted in the hot-rolling area as a result of being part of an organization with such a large product portfolio and such a rich, multi- cultural background?
Kira: Our large portfolio means that we encompass a very broad range of activities from which we have generated enormous know-how. As I mentioned, the Hot Mill Business Segment will come together with Electrics & Automation and Through-Process Know-How to deliver outstanding solutions to our customers. I appreciate the presence of our global Metallurgical Services Business Segment, which spreads over several continents. Knowing their activities will help us recognize the situation that our customers are currently in. We would like to understand the issues our customers are dealing with as well as possible, and the Services Business Segment can provide us with a lot of insight in this regard. Using such information, we can offer customers distinct solutions from the Hot Mill Business Segment. By collaborating with our global Sales & Marketing operations and our local entities, such as at the U.S., China and India locations, we can approach our customers very effectively and be a true lifecycle partner to them.
Yoichi Kira
A long career within the Metals Business
Yoichi Kira has been passionate about the metals industry for a long time, particularly about hot-rolling technology: "Shortly before I graduated, I visited four workshops in Japan: In a shipyard, at a camera manufacturer, at a chemical plant, and, the one that really stood out to me, a hot-rolling workshop. From then on, I was adamant to contribute to the rolling side of the steel industry myself." In 1983, Kira joined IHI Corporation, a predecessor company of Primetals Technologies, just after earning his Master's Degree in Engineering from Keio University, Japan. He first worked as a design engineer in rolling technologies (steel and aluminum), where he was responsible for a large array of tasks, including automation programming and equipment start-ups at customers' sites. In October of 2013, when IHI's daughter company IHI Metaltech merged with Mitsubishi-Hitachi Metals Machinery (MHMM), Kira acquired the position of Executive Managing Director of MHMM, which he kept after MHMM became part of Primetals Technologies in January 2015.
As Global Head of the Hot Mill Business Segment and Senior Vice President of Primetals Technologies Japan, Kira currently holds two of the most distinguished positions within the company. One of his ambitions is to always take both a specialist's and a generalist's point of view when dealing with complex subject matter so that a good balance between detail orientation and pragmatism can be reached. Privately, Yoichi Kira is a keen admirer of classical music. He plays the piano and tries to attend classical concerts when time and opportunity allow for it.