This post is also available in: 简体中文 (Chinese (Simplified))
The Christchurch location of Primetals Technologies, which goes by the name of ShapeTech, may not be the company's largest, but it is certainly among its most remarkable. With a staff of 37 based on the site, it brings together experts in the fields of hardware and software engineering, as well as technical sales and procurement, to deliver advanced sensor products for the metals industry. Dr. Tom Widter visits the location to find out more about the place, the people, and the products.
I have a confession to make: I have always loved driving on the "wrong" side of the road. For years now, I have spent much of my free time exploring the United ­Kingdom, steadily keeping my rental cars to the left in order to stay in line with everyone else. I have taken a liking to the many roundabouts that the U.K. is home to, and I greatly enjoy the ever-changing weather conditions that can make even the most monotonous motorway drive an adventure. Add to all this the beautiful scenery of, say, the Lake District or the Surrey Hills, and you've got yourself a trip that you'll never forget.
As you can probably tell, the chances of me enjoying my visit to the Christchurch location of Primetals Technologies were fairly good to begin with. I knew that getting there would be marvelous (it was), that staying at a hotel close to the beach would turn out to be quite an experience (it did), and that exploring the nearby Stonehenge site would allow me to tick off one long-standing item on my bucket list. But while all of these expectations were realized, the most extraordinary thing I encountered was something completely different: the truly unique—and uniquely sociable—ShapeTech staff.
Arriving at ShapeTech, I was immediately welcomed by Susan Viljoen, whose job is to "check in" visitors and staff members alike. Originally from Zimbabwe via South Africa, Viljoen has a demeanor that is both direct and disarming and immediately makes you smile. "We are like a big family here," she says, referring to the warm-hearted camaraderie at the company location. Everyone is allowed to be themselves, bring something to the table that is genuinely their own, and in doing so contribute to results that are distinguished by dedication and passion.
The World in Twenty Years
Which technological advancement do you expect to change the world we live in the most dramatically within the next 20 years? The team of Primetals ­Technologies ­Christchurch peers into their crystal ball.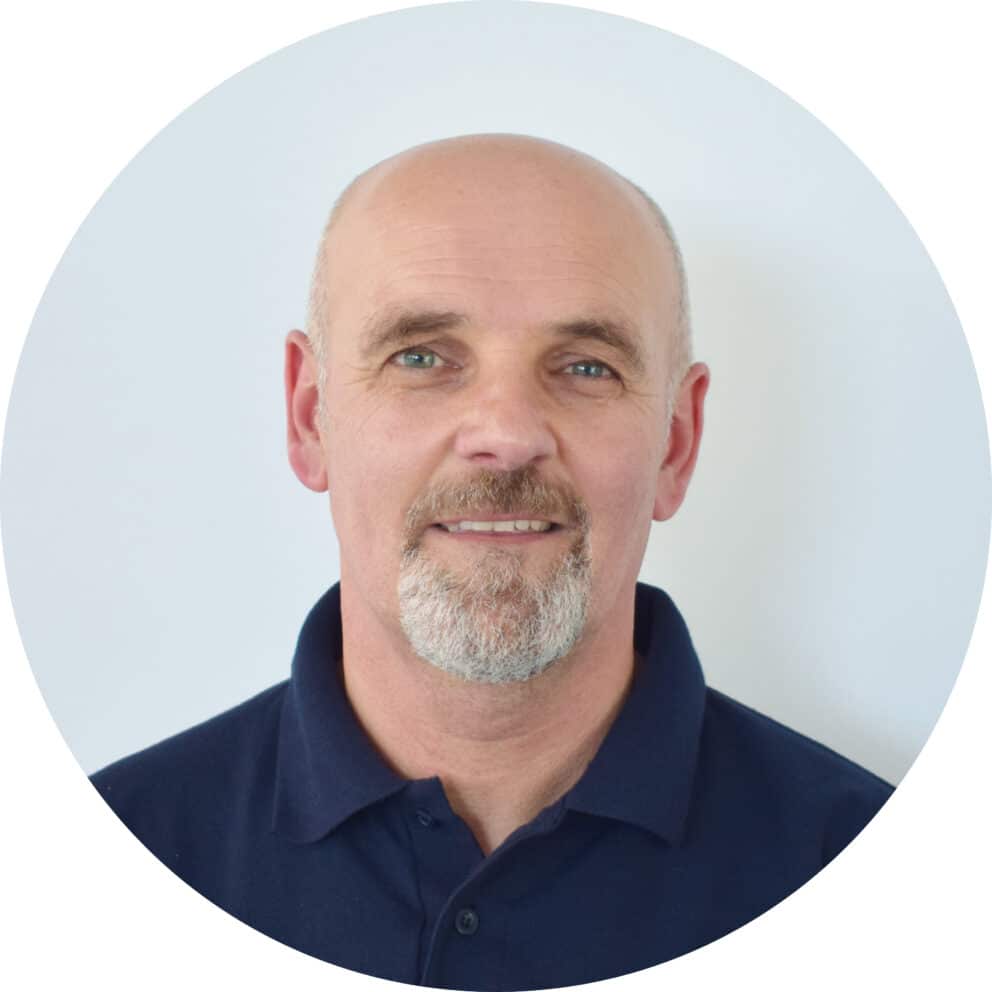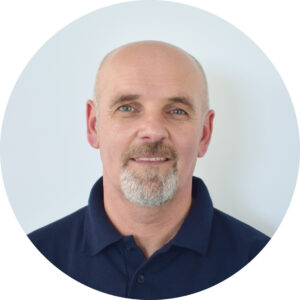 The move toward electric cars will certainly have tremendous impact. I think that it is unavoidable to abandon fuel-based vehicles in the future. In many ways, it is a positive development. But it will also take away some of the enjoyment you get when driving."

Steve Course
Senior Design Engineer
I expect the biggest changes to occur in power management. Chemical batteries are conceptually flawed and outdated. Nuclear waste could be made into portable energy, even if that sounds impossible today. This would solve a lot of the world's problems."

Mark Davey
Senior Engineer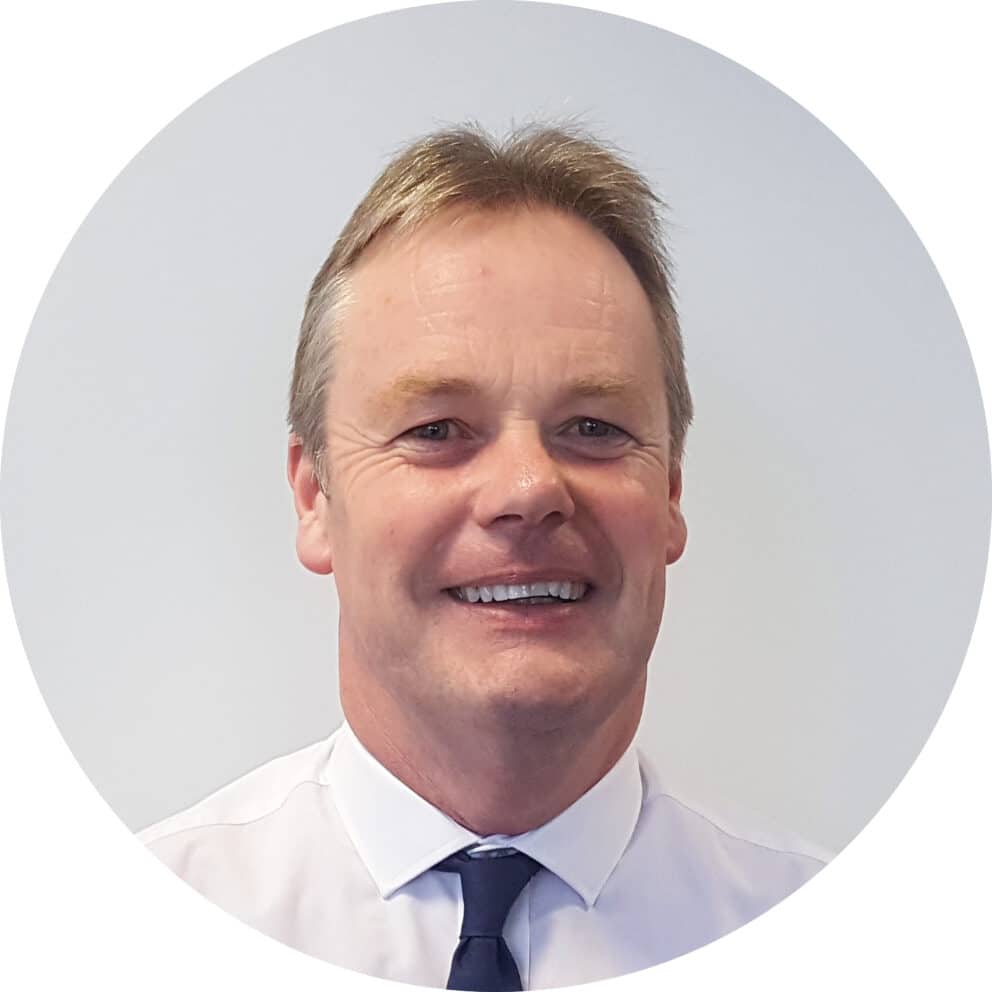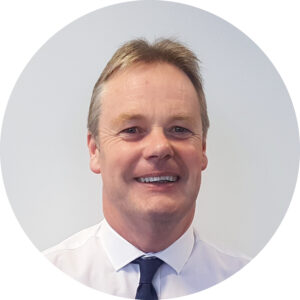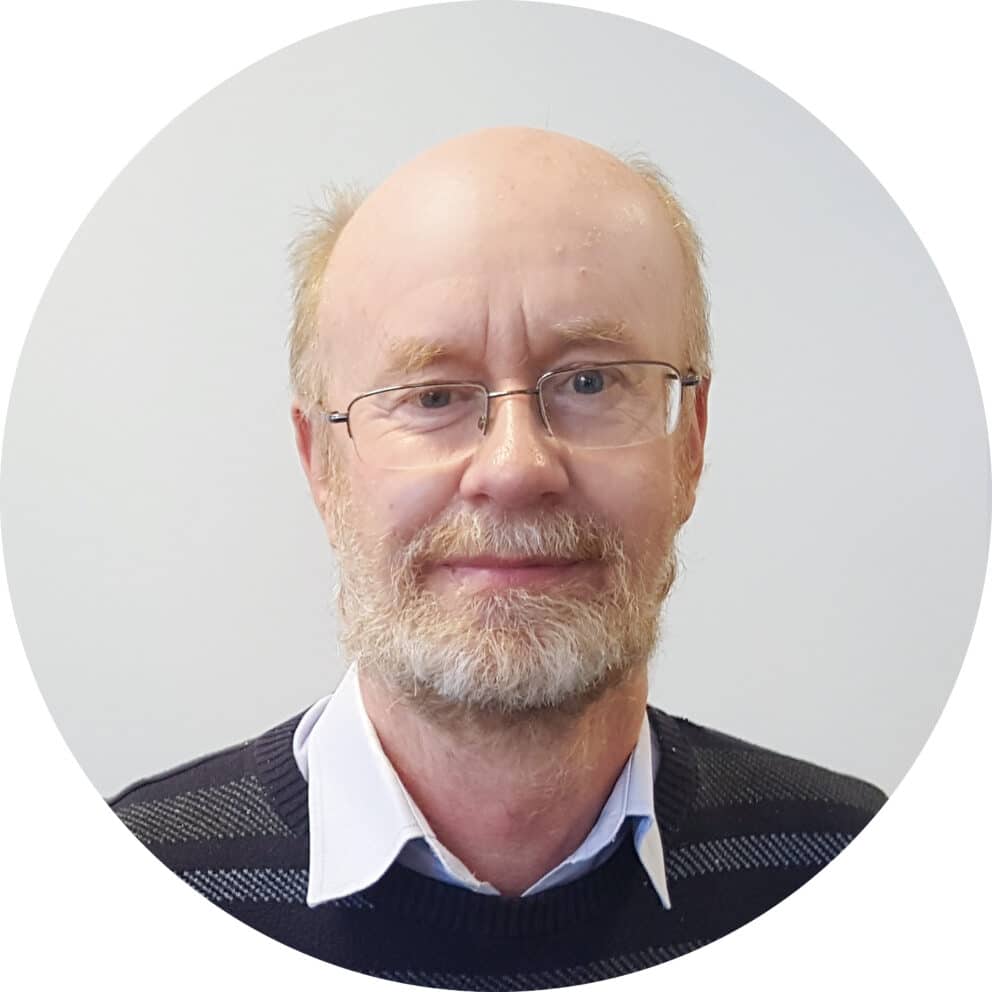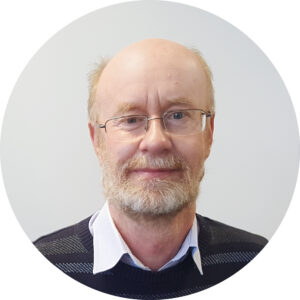 The way we work and collaborate as a society will change dramatically. Teleworking will likely become much more prominent. Also, it might get even harder to travel to certain countries, and this again would reinforce working from afar and lead to new communication methods."

Stephen Fowler
Development Engineer
Self-driving cars will definitely become market-ready soon. Also, face recognition will see great advancements. Both of these forays will be fueled by optical sensors, which have seen significant improvements lately. In general, automation will impact our lives in more areas than we can imagine."

Peter Hunt
Development Manager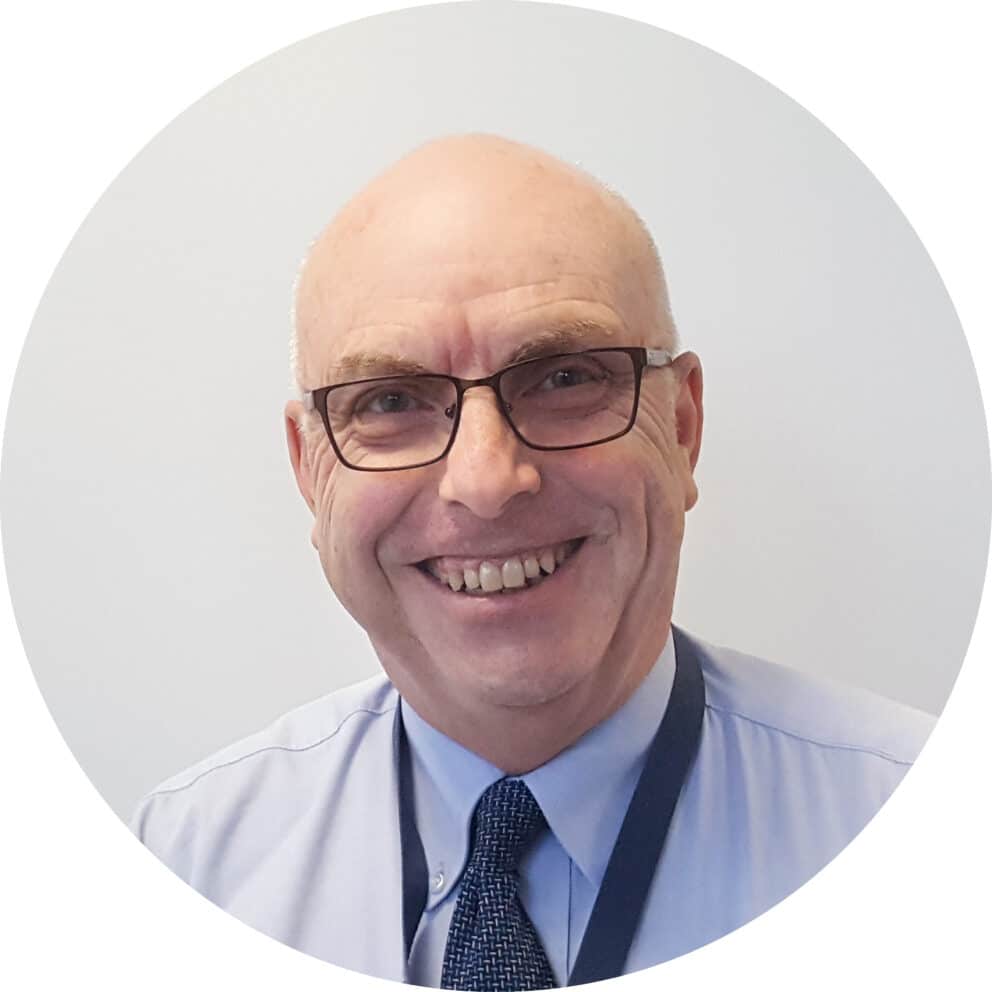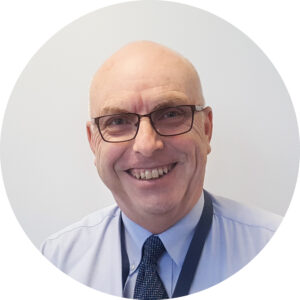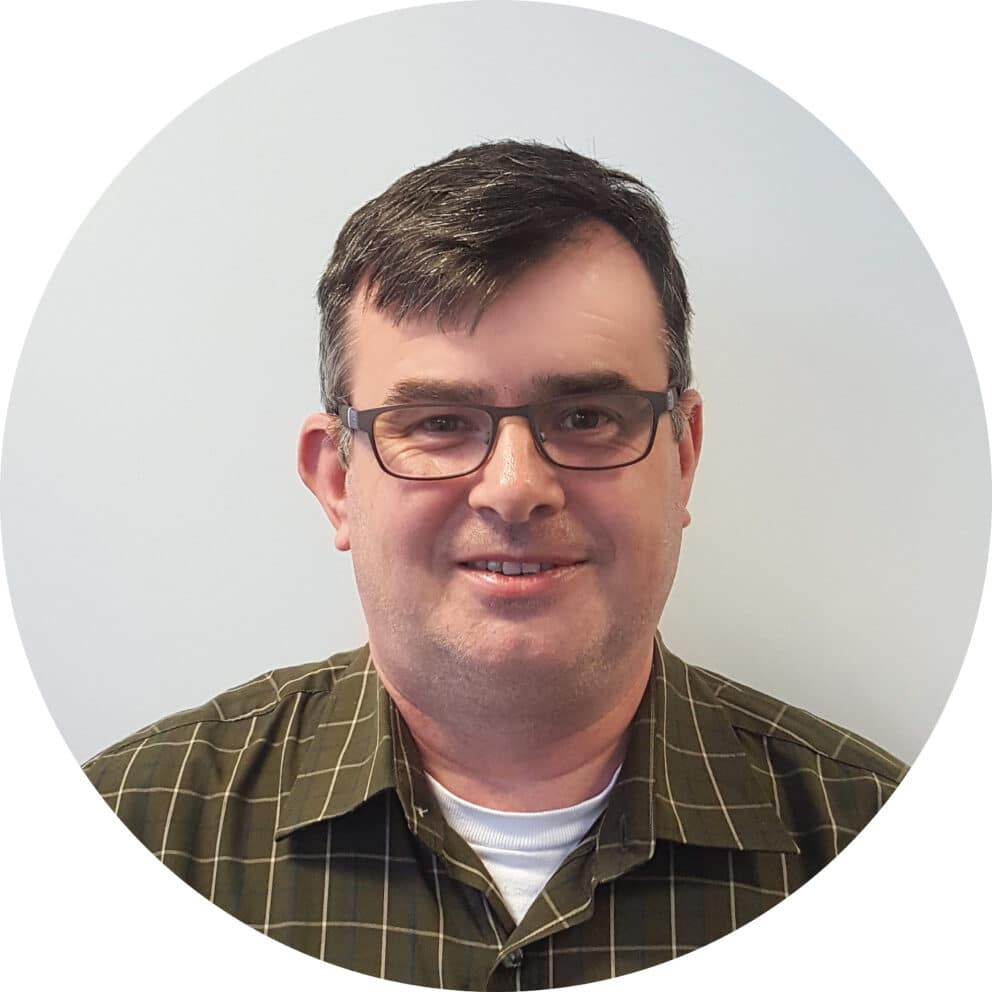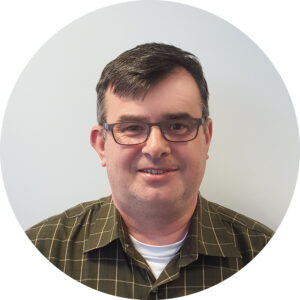 So many areas will be impacted by automation technologies. This is even true in cases where you might not expect it. I like to fish, and I was surprised to discover that drones had been developed that specialize in automated fishing. They rely on cameras and sonar—quite remarkable."

Mark Dolby
Product Development Engineer
ShapeTech: A family-like workplace
Let me introduce you to some of ShapeTech's finest: there's Roy Tubman, who instills his determination to succeed in both his work as a product manager and his private pursuit of running marathons. In 2017 alone, he ran three. His running shoes have conquered France, Germany, and some of the most remote areas of the U.K.
Then there's Trevor Card, who at the time of my visit had just won a sailing contest. He had also just been crowned "Sales Manager of the Month" the day before, with the respective trophy proudly sitting on his desk. After scoring his most recent sale, Trevor Card stopped by a grocery store the next morning and brought two large boxes of donuts to the office. In reference to the corporate-design colors of Primetals Technologies, the donuts were orange with chocolate crumbles on top. The entire team relished both Card's achievement in general and the delicious confectionery in particular. Unsurprisingly, the donuts quickly disappeared, and as the next day arrived only one of each sort was left. This is a wonderful, typical case of British courtesy: no staff member dared to take the last donut, feeling that someone else might just need it more. The staff at ShapeTech look out for one another, and it shows in many respects.
If there's an occasional rivalry, it is always a playful one. While the sales staff are in constant competition for the monthly award, engineers Steve Course and Mark Davey have established their own way of enriching the workplace with a bit of good-humored banter, which is usually centered around football. If you listen to Course, you will learn why the Southampton Saints are the team destined for glory; if you ask Davey about his convictions, he will tell you why the Bournemouth Cherries are the only squad that really deserves your attention. In the U.K., an affinity for any particular club is usually something you "inherit": Both Davey and Course were introduced to their respective clubs through their fathers, and it is considered a family tradition that the youngsters root for the same team. Thanks to football, there is always something to talk about, making the sport part of the glue that keeps generations together.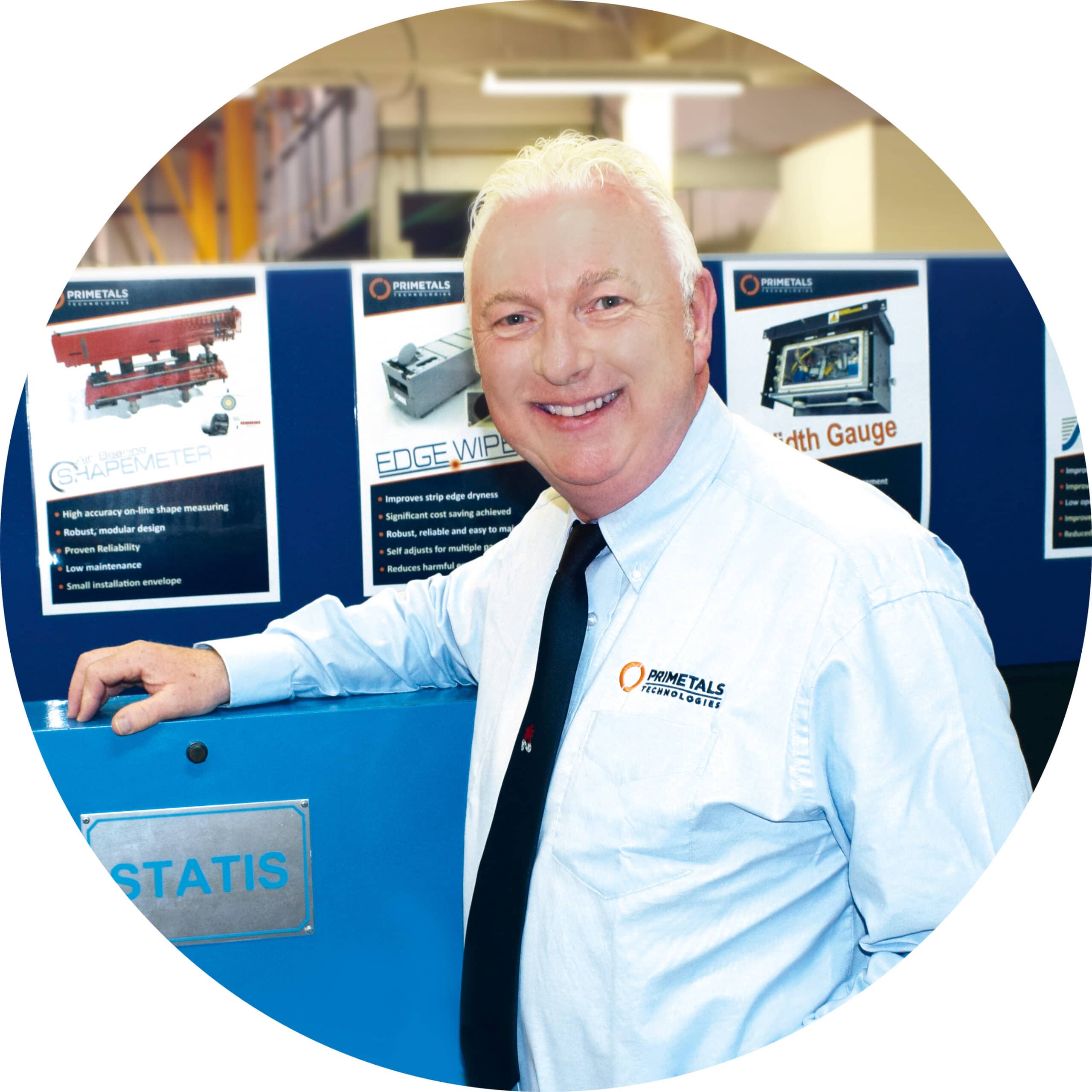 Interview with
Paul Sherman
NAVIGATING TOWARD A TRANSFORMATIONAL FUTURE FOR METALS
Paul Sherman is general manager of ShapeTech, the Christchurch location of Primetals Technologies, which specializes in sensor technology. Sherman has worked in the metals industry for almost four decades and has gained deep knowledge in product development and design, technical sales, installation, commissioning, and lifecycle services. We spoke with him about his role—and about the fully digitalized future of metals production.
The Christchurch location of Primetals Technologies ­has a unique role within the larger company. Can you tell our readers what sets it apart?
Sherman: ShapeTech is a special location in many respects. We are a "cradle to grave" kind of business, meaning that we cover all aspects of creating a product—from the initial conceptual phase to the manufacture of the final industrial version. It also indicates that we accompany our customers all the way from their first project ideas to the implementation of their new equipment.
Which of the products you are responsible for do you like the best? We know that picking just one must be as hard as choosing your favorite child …
Sherman: It is our Transformation Monitor, and let me tell you why. Every once in a while, you come across a ­technology that you know will change the industry. ­Transformation Monitor is such a rare case of a product. It makes the rolling of a diverse group of steel grades much more controlled, more consistent, and less of a calculated guess as currently is often the case. It might just set a new standard in terms of transparency of production, much like a certificate. If a producer can tell their customers that Transformation Monitor has tested their end products and that the highest quality standards were confirmed, the specified characteristics of the products can absolutely be trusted.
Sensor technology is essential for digitalization-related technological advancements to work. If fully automated metals production is the ultimate goal, are today's ­sensors good enough to support the progress made in software, or do they need to be significantly improved?
Sherman: It really depends. Our ShapeTech sensors are already at a stage where they can be a dependable part of the digital world. They use updateable software. ­However, there are sensors out there that can't be easily integrated into larger automation systems. These will eventually be superseded and will have to be replaced.
If you were to ask your crystal ball what the most far-reaching technological shift would be over the next 20 years—beyond the boundaries of the metals industry—what would it tell you?
Sherman: I think that at some point we will be seeing the introduction of extremely tiny sensors that are implanted in our bodies. They will be an "on-board body-management system with remote access" [laughs]. These devices will monitor our physical condition in detail and support us in extending our lifetime. They will also track our location and store various kinds of information that is relevant in a societal context. With an implant like this, you could, for instance, clock in and out at work. I know of a Silicon Valley company that is already doing this. As our population gets increasingly older, technologies like this will be more and more important.
You have been active in the metals industry for 38 years now, and one feels the unabated passion you bring to your role. What is it that fuels this passion?
Sherman: It is to make a difference, to have a positive impact. What drives me is wanting to make a contribution—not only to Primetals Technologies, though that is clearly important to me, but also to humanity at large. We have so much ahead of us, and I would like to see everybody use their talent the best-possible way. It would be a lost opportunity if someone's skill never got used. My mission as a manager is to encourage people.
British engineering
Many of the team members of Primetals Technologies Christchurch are engineers, and that includes Andy ­Ricketts. "Engineers are wired differently," he says, referring to his deep fascination with cutting-edge gear that is common among his breed. Ricketts is a problem solver, someone who applies his sense of order to complex technical challenges and appreciates a well-executed technological concept. Ask him for a textbook example of remarkable engineering, and he will unquestionably point you to the Lotus sports car he owns. Ricketts was kind enough to give me a test ride, and it was an experience I will never forget. British engineering, at its best, is based on a daring idea and the relentless search for its optimal realization, leading to exceptional products that have been rigorously tested for long-term reliability.
ShapeTech's products also very much belong to this category. The ShapeTech staff are justifiably proud of the fact that their creations are highly sought after by metals producers all around the world. If pressed to describe their products in a nutshell, the label "smart sensors" would not be inappropriate. During my stay at ­Christchurch, development manager Peter Hunt led me through the company workshop and shared with me his excitement for the products whose inception, development, and implementation he oversaw. His deep fascination with ShapeTech's technologies, particularly with the Transformation Monitor, could not be more evident in his presentation.
"This device can tell metals producers exactly what happens inside their hot-strip mill," Hunt says, turning on the Transformation Monitor demo unit. "Up until now, engineers had to rely on models to determine the amount of cooling they should use. Transformation Monitor enables much more precise cooling strategies. It uses an electromagnetic field to assess the properties of the steel as it cools. You see, in hot steel, the ferrite concentration is low, so the Transformation Monitor's readings won't be impacted very much. But as steel cools, its composition changes from austenite to ferrite, and ferrite will interfere with the sensor's electromagnetic field. We can monitor the transformation with great accuracy. For metals producers, this is a huge step forward, because the production process becomes so much more transparent." Hunt adds that he is especially pleased with the team's close collaboration with the University of Manchester, which brought the Transformation Monitor to fruition.
The Queen's Awards
The Queen's Awards are the U.K.'s highest official awards for British businesses. They were originally known as "The Queen's Awards to Industry" and instituted by a royal warrant in 1966 following the recommendations of a committee chaired by the Duke of Edinburgh. It is a great honor for any British enterprise to be among the recipients. Only the most outstanding achievements in regard to international trade, innovation, and sustainable business practices are considered. The Queen makes her choice based on the advice of the Prime Minister, who is assisted by an advisory committee that includes representatives of the U.K. government, industry, commerce, and the trade unions. The finalists are announced annually on April 21, Queen Elizabeth II's birthday. The Christchurch location of Primetals Technologies has so far won this award twice—in 2006 and 2012. This great honor was bestowed upon the team in recognition of advances made for the international metals industry.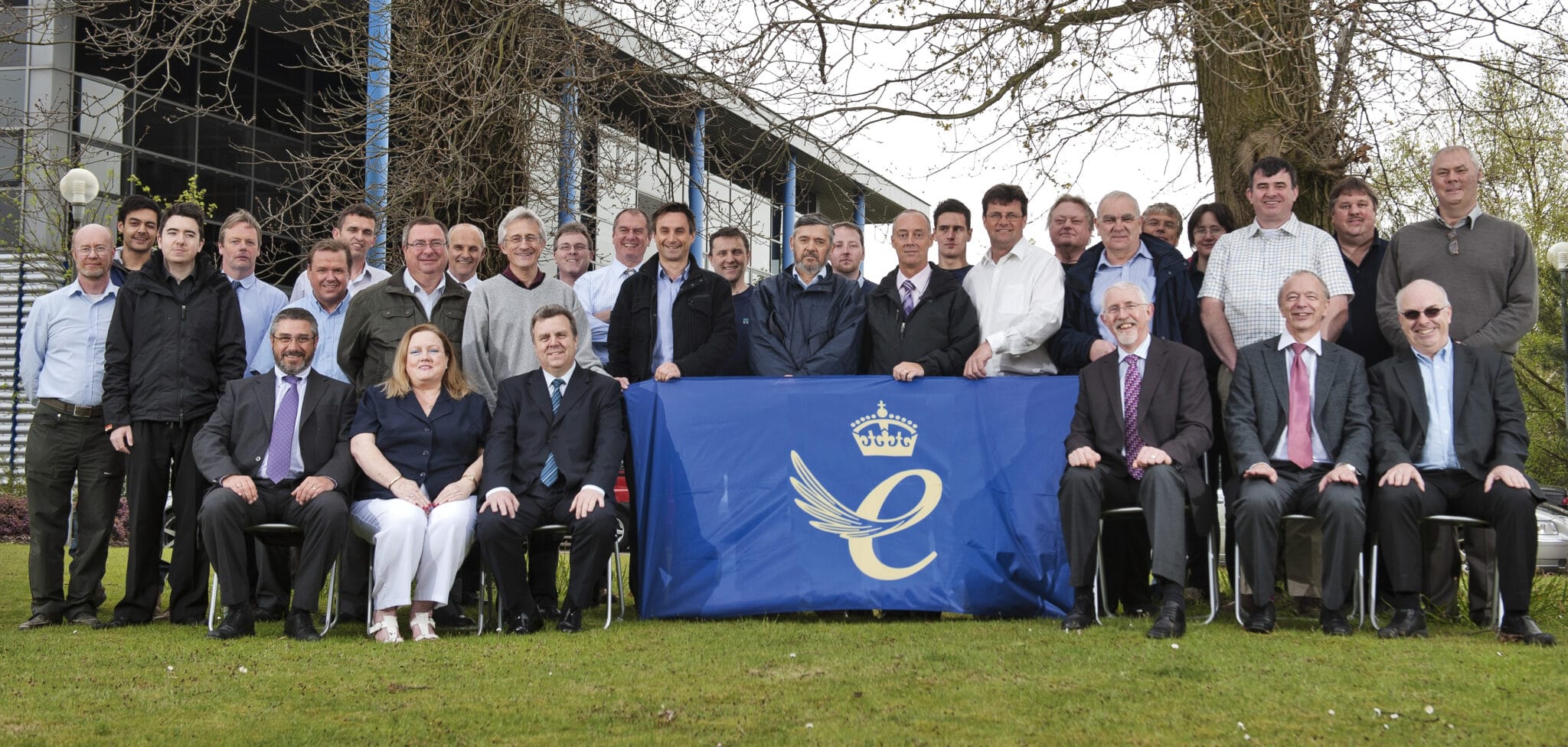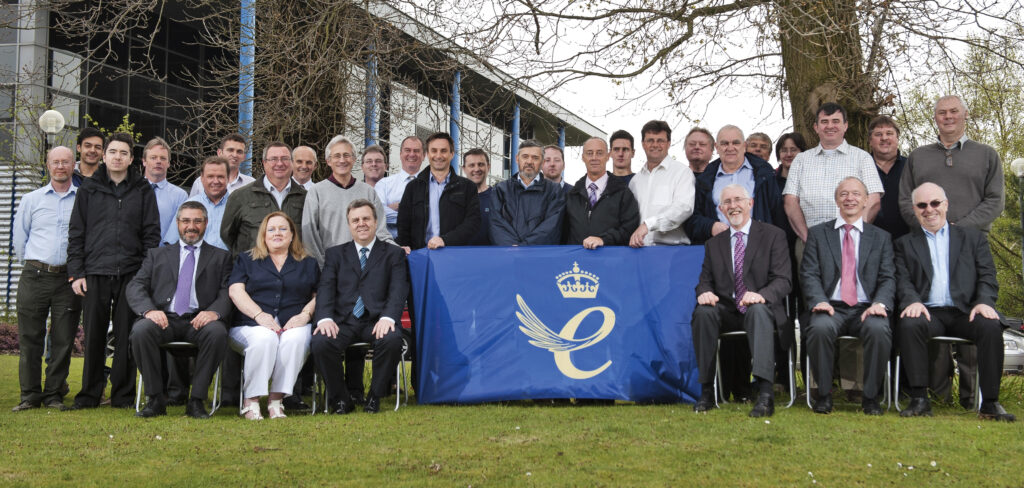 ShapeTech: Precision and elegance
The sensors made by ShapeTech are precision technology. The Orbis+, which measures thickness deviations in rod- and bar-production lines, relies on a sophisticated, always-online camera system. All of the necessary electronics are part of the core device, and the resulting data is then transferred via Wi-Fi to a computer that serves as a graphical user interface. The one product that impressed me most, however, was the Air-Bearing ­ShapeMeter. Its design is as simple as it is elegant, and its purpose is to provide high-accuracy information on the flatness parameters of rolled strip or foil. The Shape-Meter is carefully manufactured by the ShapeTech staff, and to date has been sold over 600 times. Having laid my hands on one, I can tell you that it almost feels other-worldly: it is made of steel rings that rotate around an arbor, relying solely on air pressure to keep them afloat. The diameter of these rings has to be exact, down to a twentieth of the thickness of a human hair for the ShapeMeter to work. I found it truly amazing.
On each Air-Bearing ShapeMeter, you will find a plaque bearing a technician's name. "Assembled by Dan Parker," it might read, depending on who built it. The plaque not only serves as an indicator of the ShapeMeter's high quality but also illustrates just how much the workshop staff identify with their products. General manager Paul Sherman recalls the time Dan Parker felt so compelled to help a ShapeMeter customer on short notice that he boarded a plane a mere two hours after having received the phone call. "Dan wanted to ensure that our customer could keep up production, even if the malfunction had nothing to do with his assembly work. He went the extra mile—or really, he went a few hundred. You can't ask any more of your team when they rise to the occasion like that."
ShapeTech's sensors are not only well renowned within the metals industry. Her Majesty Queen Elizabeth II honored the team's accomplishments by presenting them with the Queen's Awards in 2006 and 2012. While the Queen might not be an expert in metals production, I am convinced that she singled out the right company—to illustrate what British engineering excellence can accomplish, using decades of accumulated experience to pave the way for an even more exciting future.
ShapeTech's founder
The history of ShapeTech, the Christchurch location of Primetals Technologies, dates back to Ludwig Loewy, who founded the London-­based Loewy Engineering Company in the 1930s. Loewy was born in Bohemia, which at the time was part of the Austro-Hungarian empire and later became the Republic of Czechoslovakia. As a young man, Loewy began work for a German shipbuilding company in Berlin, from where he moved to Düssel­dorf. As the Nazis' rise to power became more evident, Loewy, of Jewish descent, fled to England. When the Second World War broke out, Loewy moved his offices to Bournemouth, which he considered a safer place than the city of London. Loewy died in 1942, but his company continued. The Primetals Technologies location of today is only a few miles away from where Loewy lived and worked, and some believe that Loewy's innovative and inspiring spirit can still be felt when walking the rooms and corridors of the ShapeTech building.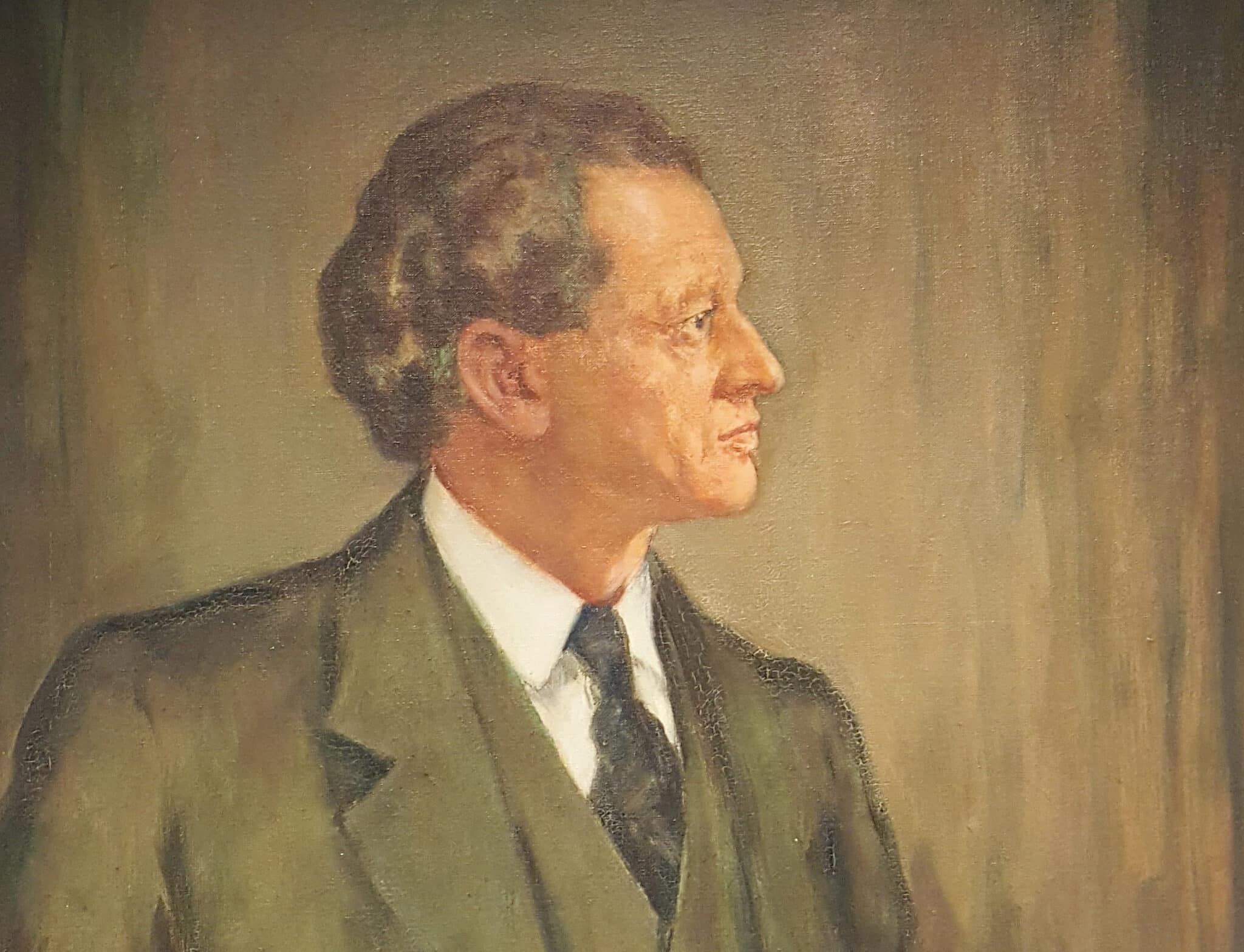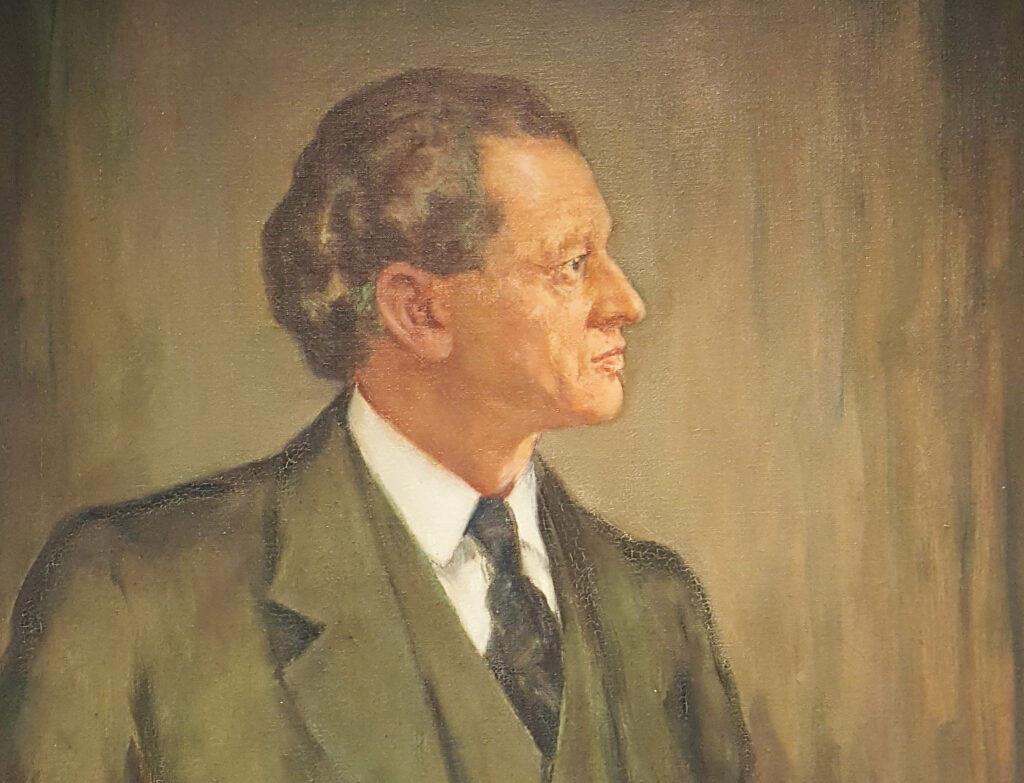 The history and mystery of Stonehenge
The Christchurch location of Primetals Technologies is only a 38-mile drive from the world-famous Stonehenge site, which dates back as far as 3000 BC. We know today that, over time, Stonehenge was altered and rebuilt more than once. Even before the first stones were erected, the place seems to have carried a special significance for the people living in the area. In 2500 BC, timbers were used as the main construction material, making up what is now referred to as "Woodhenge." In 2200 BC, so-called bluestones were transported to the site all the way from the Preseli Hills in Wales, where folk tales spoke of the special healing powers of these stones. It must have been a huge effort for the ancient people to move the heavy pieces across a distance of almost 200 miles. The bluestones were complemented by white sarsens, a different kind of stone, in remembrance of the ancestors buried at the location. Despite hundreds of years of research, some of Stonehenge's mysteries still remain unsolved: There is even dispute as to why the site was built in the first place, as it had no obvious practical purpose. The most likely explanation is that the farmers of the time, who made up most of the population, believed that the site had spiritual relevance. They dreaded the darker months of the year in which their crops wouldn't grow and their cattle wouldn't thrive, and focused on the warmth and light that spring would return to them. Stonehenge, it appears, was built and aligned to mark the changing of the seasons and the sun's annual journey around the sky. By visiting the site, the ancient farmers could find the reassurance they so desperately needed—that the wait would eventually be over, that the days would soon become longer, and that nature would again breathe life into their existence, which was undoubtedly full of mysteries small and large.