This post is also available in: 简体中文 (Chinese (Simplified))
Sometimes, even a small change to a plant's logistics can have a major impact on overall productivity. And when a larger change is required, detailed analyses of its effects are essential for reliable business planning. Primetals Technologies has the logistics software and experience required to bring transparency to both major and minor plant-optimization efforts, including ladle tracking and Castrip production optimization.
Identifying bottlenecks in steel production is no small feat: The overall complexity of a plant's operations can be daunting, as all production steps are interdependent and impossible to isolate. Also, the intricacies of internal staff structures and the assignment of responsibilities make it even more difficult to achieve complete transparency. And yet, many steel producers believe that their plant could deliver even higher performance once all of these factors have been visualized and analyzed using the right tools.
Primetals Technologies is aware of the enormity of this challenge and supports steel producers in addressing it with its advanced plant and logistics optimization software and process-specific application knowledge. To be able to analyze and visualize all of the processes that take place within a steel plant, Primetals Technologies first embarks on a fact-finding mission in collaboration with the customer's production team. Aspects such as the plant's current layout, production capacity, material flow, and final-­product mix are all taken into consideration. More detailed questions regarding maximum sequence length, the number of hot ladles in circulation, crane utilization, and other factors, are also considered until the full scope of operations can be precisely mirrored and simulated in software. Based on this simulation, Primetals Technologies' specialists are able to pinpoint bottlenecks and make proposals about which improvements or changes to equipment and logistics could be made for an increase in productivity.
Smarter ladle handling
The twin-ladle-furnace vacuum-degasser (Twin-LF-VD) design is capable of performing heating and vacuum operations for two separate ladles at the same time. While one ladle is kept in heating position, the other is put under vacuum, and vice versa. This practice matches the specific ladle furnace-vacuum-ladle furnace (LF-VD-LF) process route required for Castrip production. Since the ladles with their alternating pattern are moved not by crane but directly by ladle car, the crane remains free for other important activities that are carried out in the same bay—such as ladle-­maintenance-related tasks.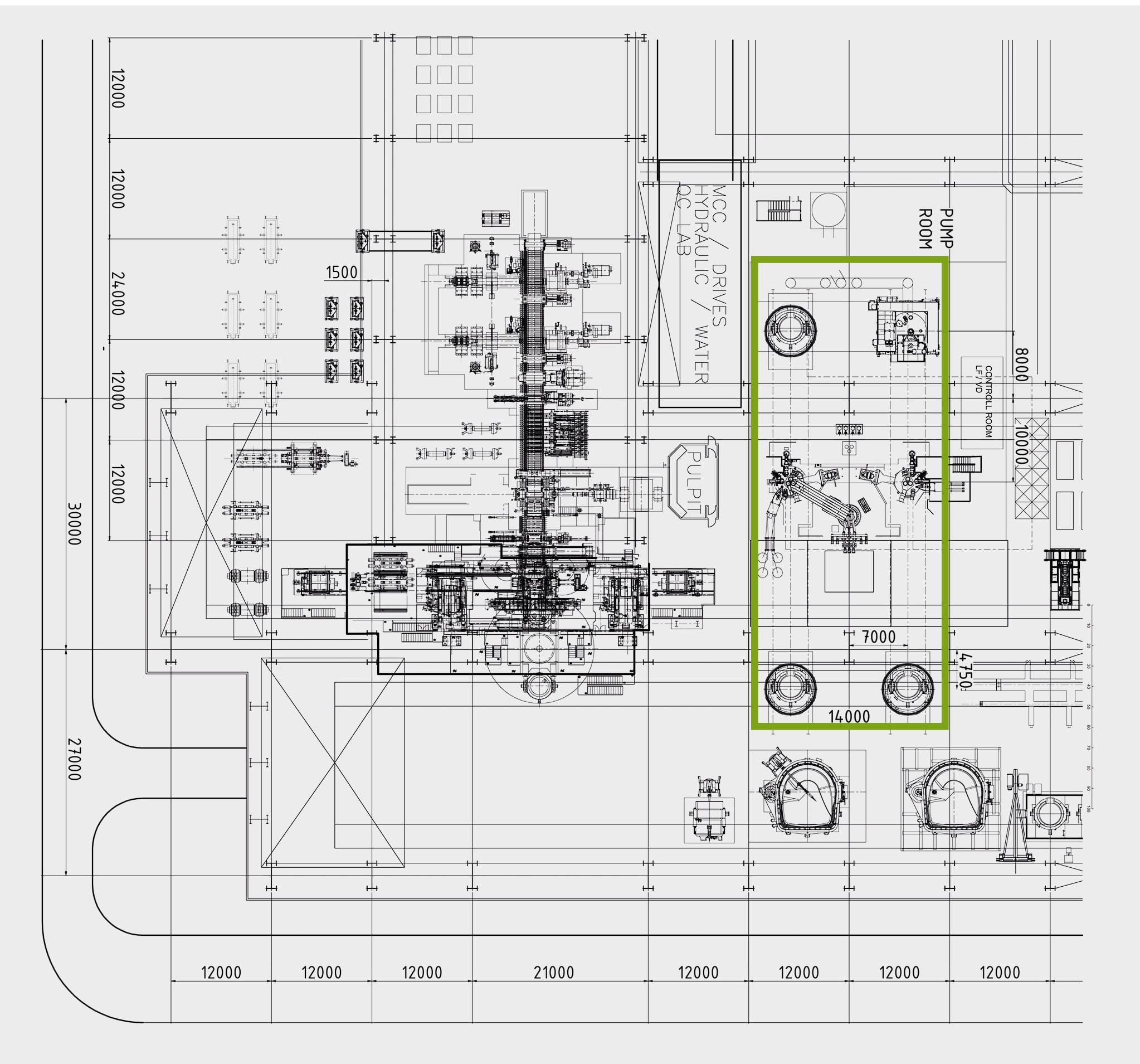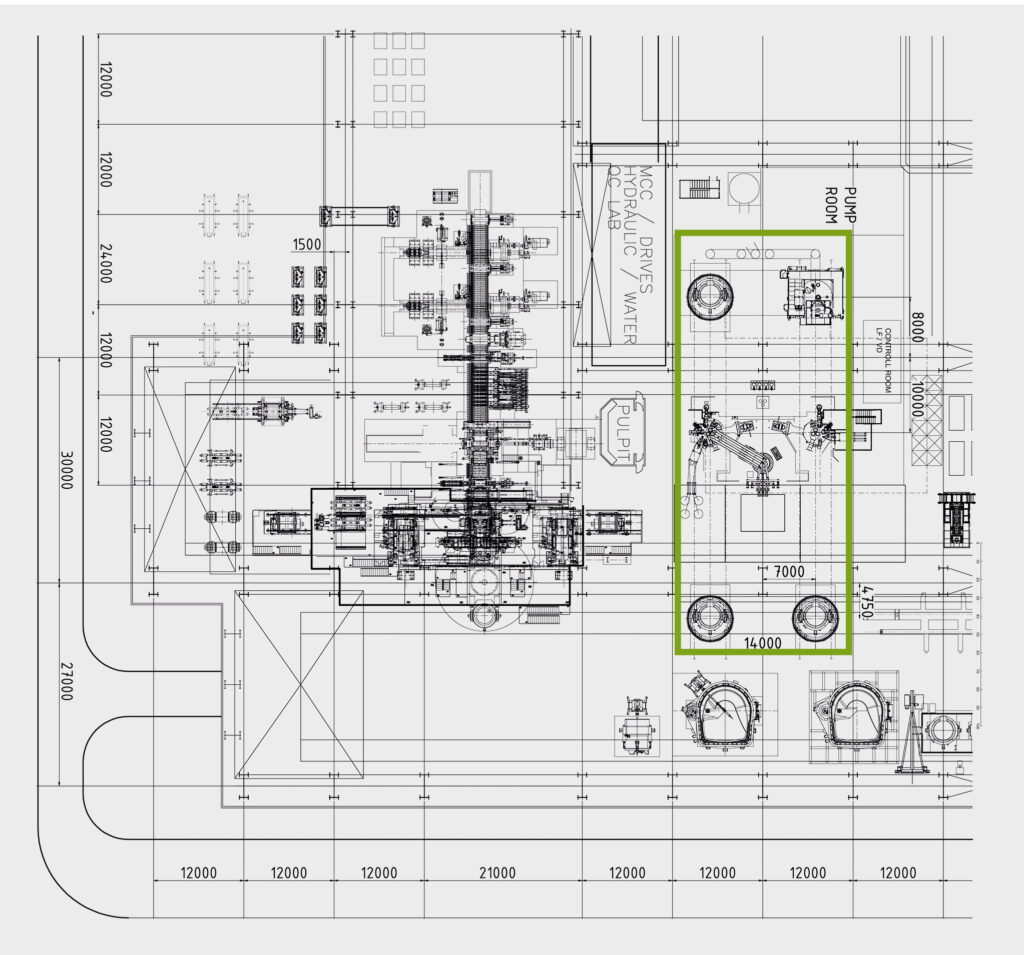 De-bottlenecking Tyasa
The immense capabilities of this solution are best showcased by one of Primetals Technologies' most recent logistics-optimization projects. The company teamed up with Mexican steel producer Tyasa in a project that was designed to take operations to the next level.
Tyasa was the first customer of Primetals Technologies to buy an EAF Quantum—an advanced electric arc furnace capable of preheating scrap. In a more recent development, Tyasa again decided to pioneer the use of a new solution—namely, the thin-strip casting technology Castrip. Having traditionally manufactured long products, Tyasa took its first steps toward moving into the growing market of flat products, which is why a ramp-­­up of its Castrip-based production became necessary.
However, increasing Castrip production had a detrimental effect on overall plant output. The Castrip process has a casting time of about 65 minutes in its faster setups, while the EAF Quantum's tap-to-tap time is significantly shorter. Since the Castrip is unable to harness the full production capacity of the EAF, the plant's overall output drops as Castrip production increases.
In-depth analysis
To address this issue, Primetals Technologies conducted an in-depth analysis of the process routes used at the time—starting with the EAF Quantum, progressing to the secondary-metallurgy processing units, and ending with the billet caster and Castrip. The goal of the analysis was to identify setups that would allow simultaneous operation of both casters for maximum EAF Quantum utilization and production capacity.
The single-bay layout and the special heat-treatment process required for Castrip-based production involves one ladle-furnace treatment before and one after vacuum treatment. This is why ladle transport in conjunction with Castrip can be quite a challenge and, in Tyasa's case, it was also the reason why an advanced ladle-logistics simulation proved necessary.
The analysis was conducted using Primetals Technologies' carefully designed logistics-simulation model, which is detailed and sophisticated enough to take into account aspects such as the actual scheduling of the casting machines, all other processing units, and the EAF Quantum.
It emerged that the available twin ladle furnace as well as the teeming crane constituted major bottlenecks for longer Castrip sequences of four heats or more. One of the main reasons was that Castrip heats are executed at temperatures that are more than 100° C higher compared to those used at the billet caster. Castrip heats also require additional time at the twin ladle furnace after vacuum treatment. It is this second treatment that raises major challenges in terms of crane and ladle-­furnace scheduling, since the ladle furnace is—at the same time—also used for bil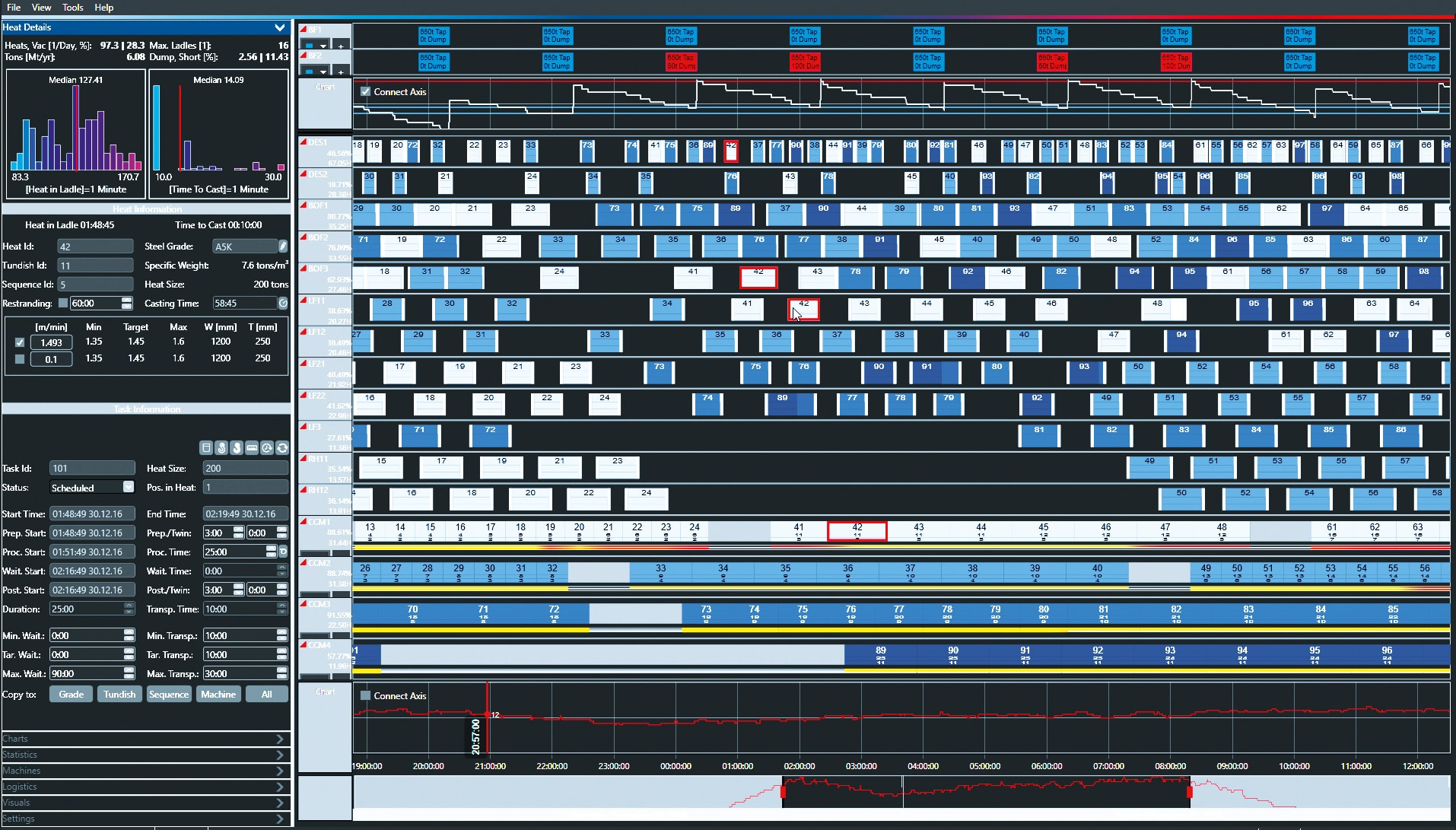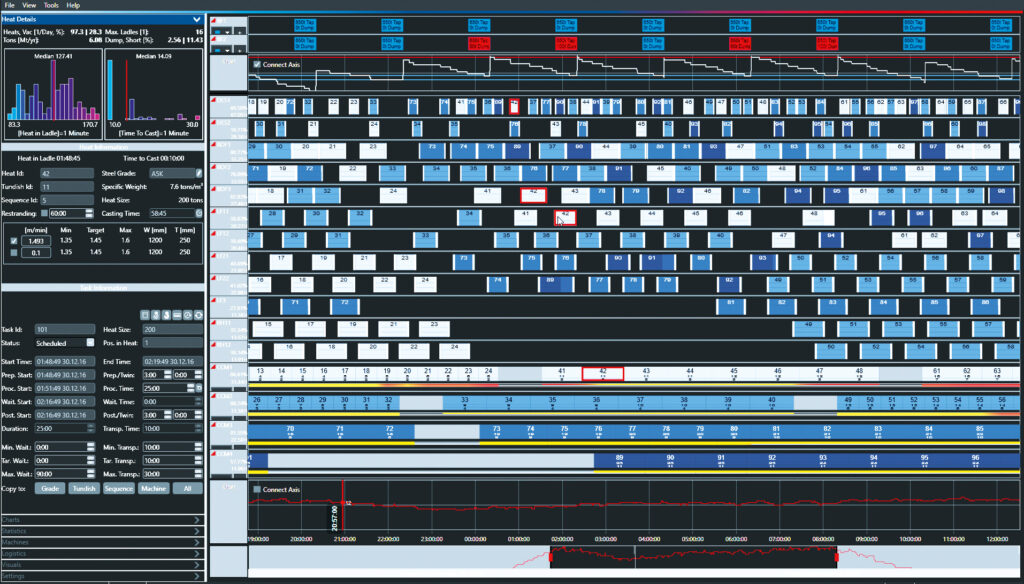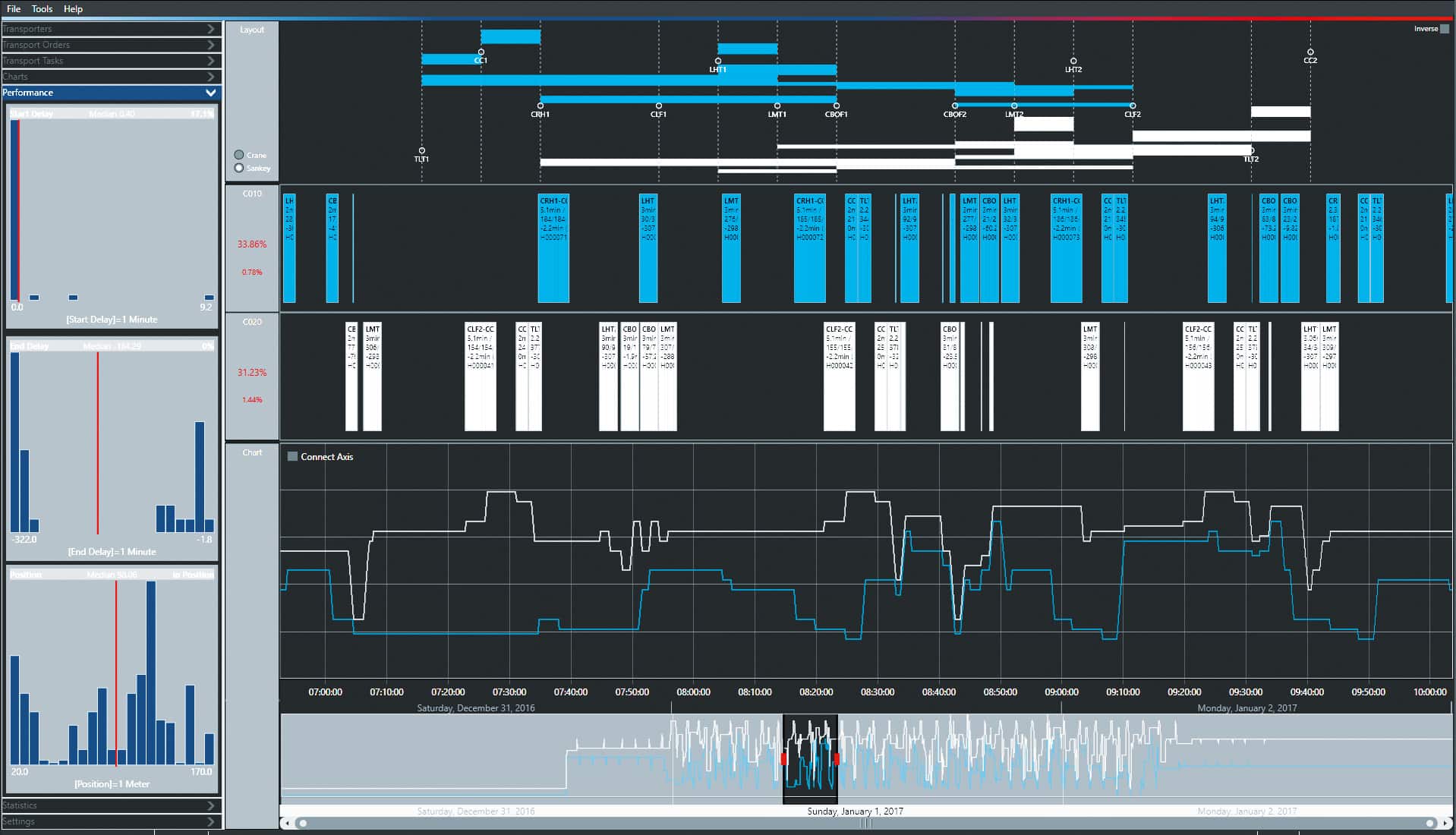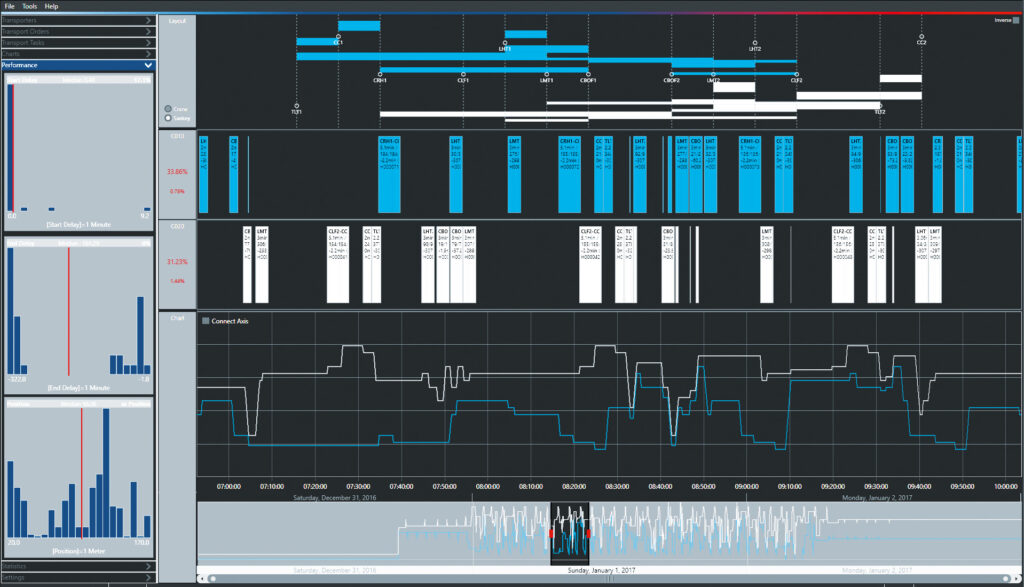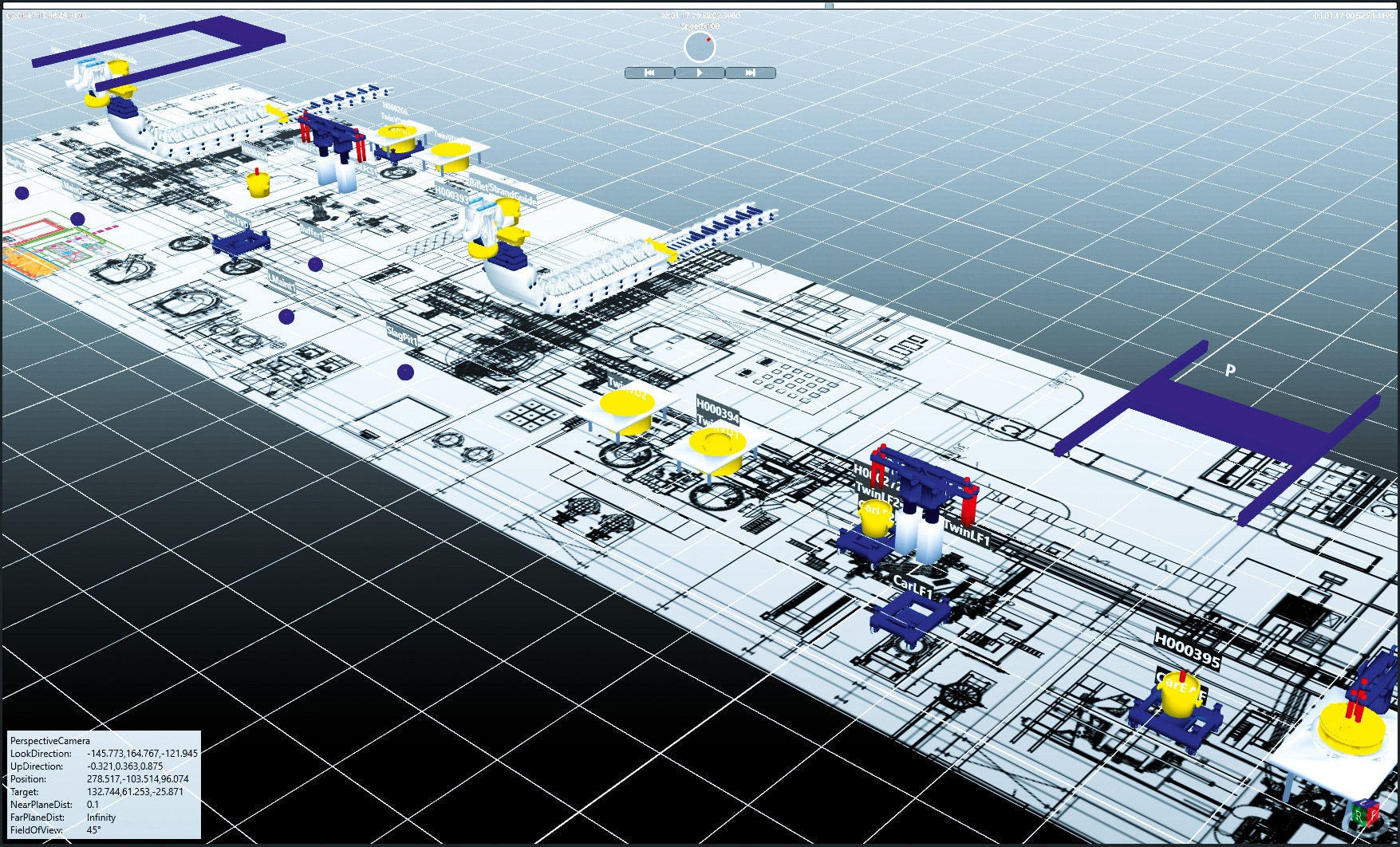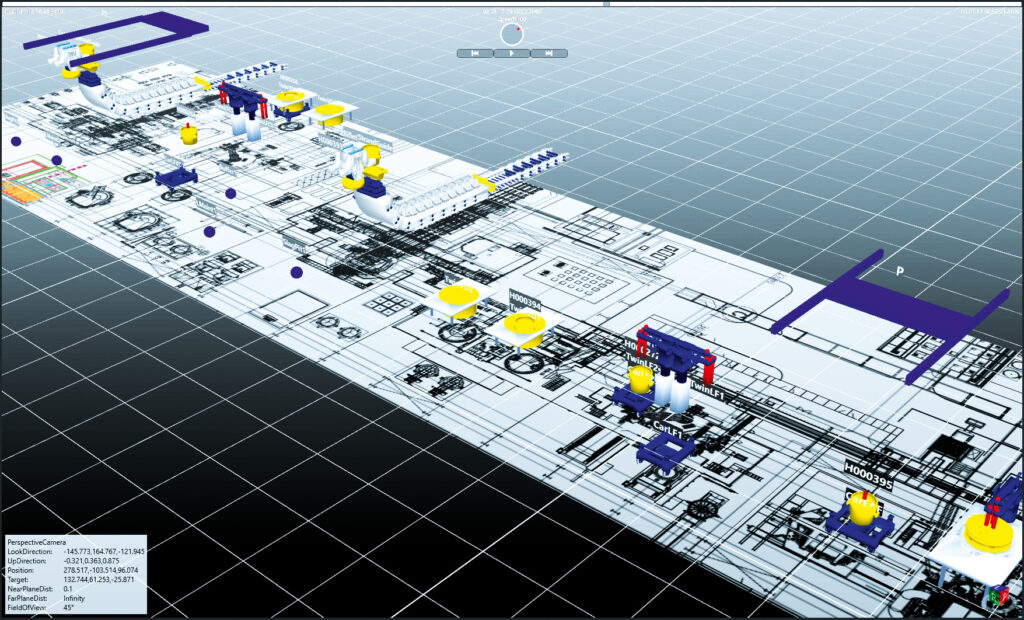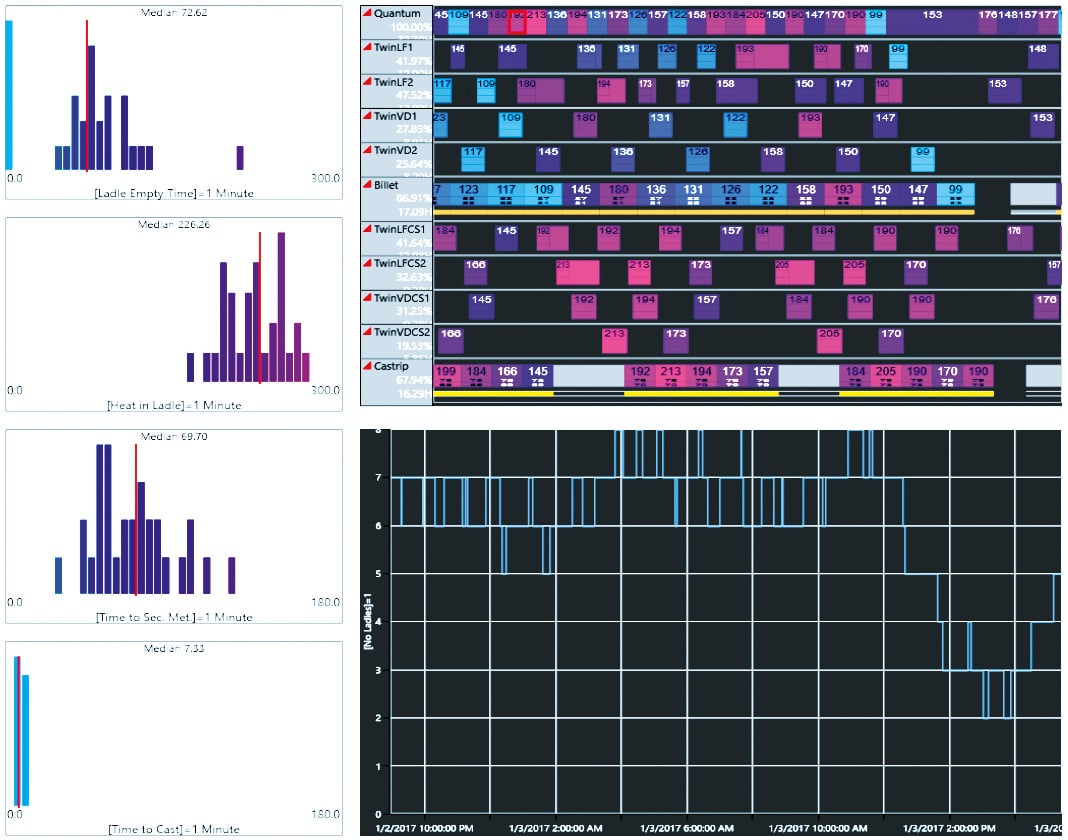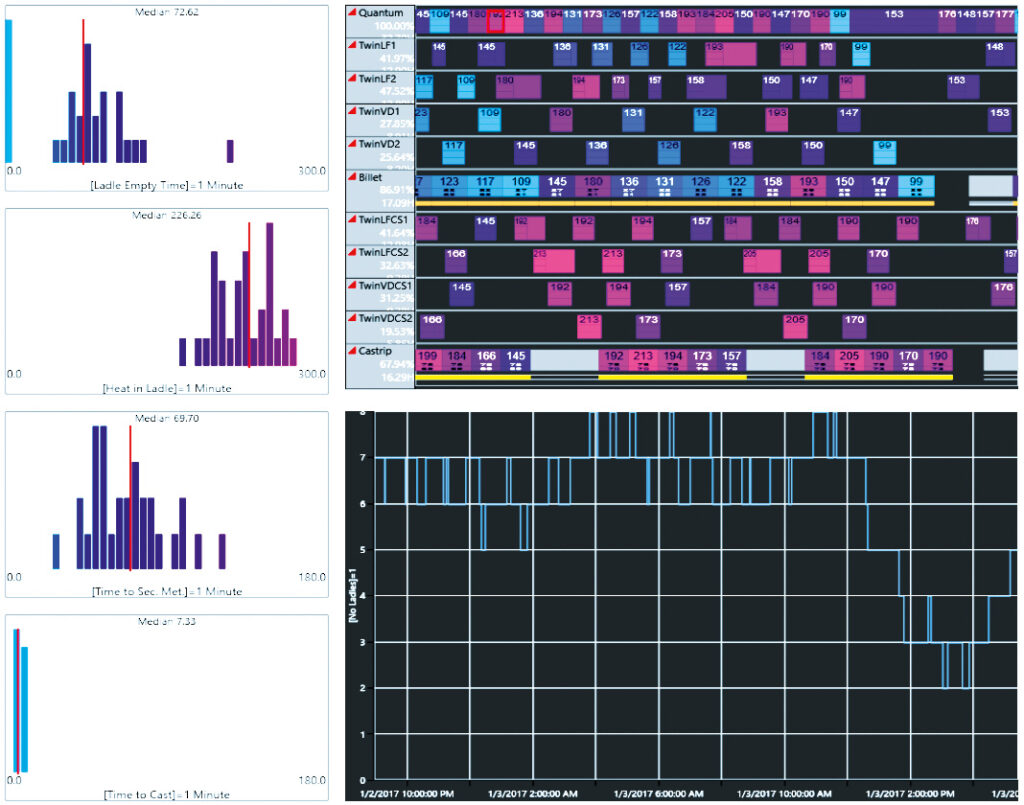 Indentifying the bottleneck
Based on the simulation of a variety of suitable caster setups and sequence lengths, Primetals Technologies found a way to eliminate the bottleneck, which involved placing an additional ladle furnace adjacent to the Castrip machine. When Primetals Technolgies explained that simultaneous production would require only moderate crane involvement and that crane operators would not have to exceed any limits, Tyasa responded very positively.
However, the investigation threw up yet another issue. Thus far, the main focus of the investigation had been on the production of billet grades that did not require any vacuum treatment alongside with Castrip products. In order to ensure maximum production flexibility with respect to future requirements, Tyasa wanted Primetals Technologies to also take into account vacuum grades on the billet caster as well as on the Castrip machine. It quickly became apparent that the installed twin vacuum degasser with a vacuum-treatment time of about 45 to 50 minutes for Castrip heats would eventually represent another serious bottleneck in spite of the additional ladle furnace.
Hence, in order to ensure maximum production flexibility and production capacity, a second comprehensive logistics investigation was conducted. Instead of only one additional ladle furnace, Primetals Technologies adapted a particular Twin-LF-VD design that included a twin ladle furnace and a twin vacuum degasser. The relatively small footprint of this custom design allowed for it to be perfectly placed in between the billet caster and the Castrip machine. Once implementation was completed, the new equipment was able to handle all Castrip-­related alloying, heating, and vacuum treatment, thus leaving the existing twin ladle furnace and twin vacuum degasser free for special bar quality (SBQ) production. In addition, the simulation showed that the choice of location for installation of the equipment would result in a reduction in load for the two teeming cranes and would make production scheduling more straightforward.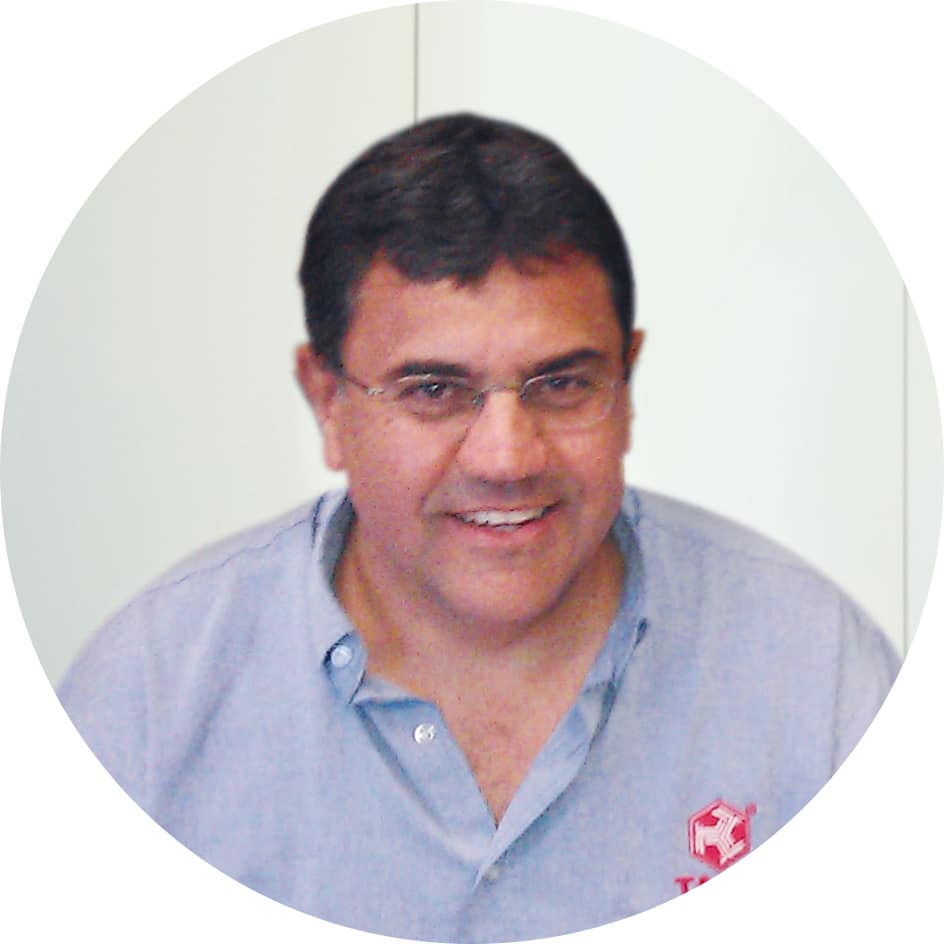 Interview with
Oscar Chahin Trueba
pioneering the solutions of primetals technologies
Oscar Chahin Trueba is Tyasa's CEO and has been a valued customer of Primetals Technologies since the early 1990s.
How have recent changes in market demands impacted your operations?
Oscar Chahin Trueba: Being able to react quickly to market demands by adjusting our production is the key to our success with long and flat products. As is quality. Competitive prices and high raw-material availability are essential for efficient production, and we have to stay flexible to maintain a healthy cost basis.
How has Primetals Technologies helped Tyasa to meet these demands?
Trueba: The deep analysis of our logistics helped us to isolate our bottlenecks. It confirmed that the investments we had planned for were correct and would benefit our operations. Everything we needed could be provided by a single supplier: from the logistics simulation to the installation of the online heat scheduler. Primetals Technologies helped us to anticipate future trends and stay ahead of the curve.
What have you found particularly rewarding in working with Primetals Technologies?
Trueba: We were very impressed by the professionalism of Primetals Technologies and by the support we received in configuring a customized solution. The combination of plant technology, advanced logistic simulations, and tremendous experience was extremely beneficial for us. Also, everything was done in a timely manner. Our relationship with Primetals Technologies is strong and very productive.
A powerful and versatile solution
The fact that the logistics solution from Primetals Technologies was able to include non-standard equipment and address the associated challenges is a good indicator of the solution's immense potential and serves as a proof of concept. Most remarkable is that all simulations and analysis tasks have been conducted without having to change or adapt a single line of code!
Primetals Technologies also calculated the resulting crane movements for the new production schedule and studied the impact of relocating slag pots and ladle-tilting stations in terms of crane utilization and production output. It was also possible to indicate the times at which the teeming crane could be freely moved, which is essential for daily maintenance operations in the EAF Quantum area during the two-hour EAF Quantum shutdown periods. This calculation was based on the exact scheduling of all crane operations taking place on a regular production day. Ultimately, Primetals Technologies was able to demonstrate that the design and placement of the new equipment would meet all of Tyasa's requirements.
Future-proofing the plant
There was an additional benefit that resulted from the logistics simulation: the newly devised production schedules clearly demonstrated that it will make sense for Tyasa to pay close attention to heat scheduling when simultaneously operating two lines with a single EAF Quantum. Primetals Technologies has submitted a corresponding offer to Tyasa for a specially designed Twin-LF-VD in combination with a sophisticated Online-Heat Scheduler (OHS), which is part of Primetals Technologies' Production-Management System—a true Industry 4.0 solution. The OHS would support shift managers in real-time heat scheduling and in the coordination of both casting machines. It can take into account delays and actual treatment times (with the respective data being provided by shop-floor L2 systems) and is able to automatically re-schedule production in a way that avoids sequence breaks and ensures maximum EAF Quantum utilization.
Overall, Primetals Technologies' logistics-simulation solution can greatly enhance operations—not just in the case of Tyasa but for any steel producer determined to uncover hidden bottlenecks, to optimize production output, and to ensure future profitability. To contact the logictics-optimization team, send an email to contact@primetals.com.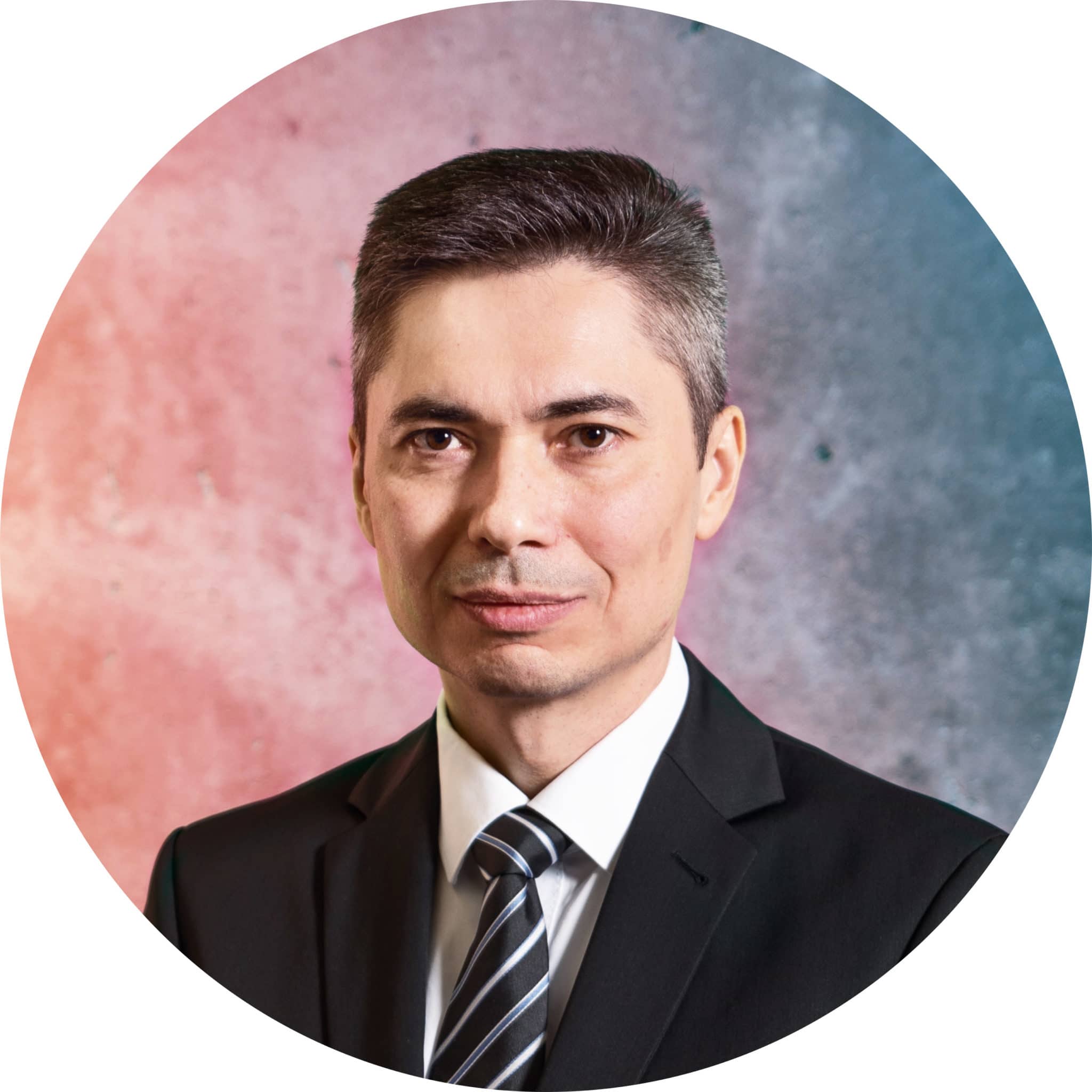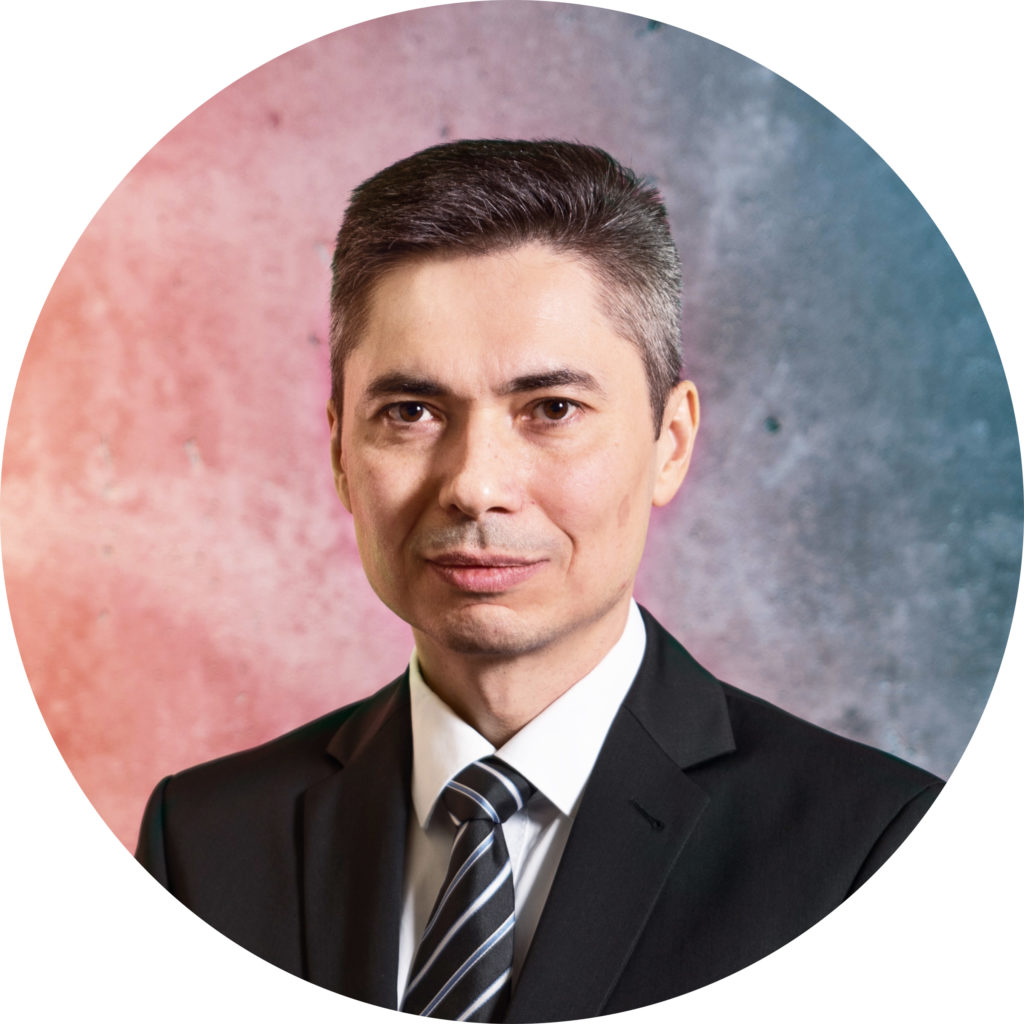 Interview with
Dr. Gerhard Kurka
improving logistics with an analytical mind
Dr. Gerhard Kurka is General Manager for Integrated Plants and an expert in Plant-Logistics Simulations at Primetals Technologies.
How and when did you first get involved with logistics simulation?
Dr. Gerhard Kurka: I started dealing with logistics simulations about ten years ago when I ran my own consulting and software business. The first project I did was for voestalpine in 2006; it dealt with scrap-yard optimization. My second assignment was a large-scale conceptual engineering study by Siemens VAI, conducted for Novolipetsk Steel (NLMK). Three years later, I joined Siemens VAI to do more extensive work in this field.
What are the challenges involved in logistics projects?
Kurka: You never know upfront what the outcome will be. Also, you have to deal with a variety of intricate influences like process times, transport systems, human influences, and other boundary conditions, all of which make these kinds of investigations so exciting for me.
Are there a lot of ongoing projects?
Kurka: At the moment, we are working on a large logistics investigation for Metalloinvest OEMK as part of a comprehensive paid study. After that, my next job will be to conduct a crane-logistics analysis for Zaporizhstal as part of a basic-engineering project we are doing for the company. In addition, we continually support our sales people throughout their pre-sales activities to provide well-integrated and finely balanced solutions.