Aluminum is one of the world's most versatile metals and still in high demand. Primetals Technologies has been responsible for a large number of innovations that have shaped the way aluminum is produced today. Looking to the future, Primetals Technologies aims to support aluminum producers in taking their operations to the next level of productivity and efficiency with advanced digital solutions.
A material that may have been aluminum was first mentioned by the Roman historian and encyclopedist Pliny the Elder (AD 23–79). What's more certain is that aluminum was first electrolyzed in 1825 by the Danish physicist and chemist Hans Christian Ørsted. Thanks to its rarity and brilliant shine, in the mid-19th century aluminum was known as "the metal of kings." The first known use of aluminum was for bas-relief medals of Napoleon III and a rattle for his baby son.
As production scaled up, the price of aluminum fell rapidly and its use in consumer products became common from the early 1900s onward. The gradually increasing availability of electrical power went hand-in-hand with the growth in manufacture of this metal. Aluminum and aluminum alloys have since become indispensable components in an incredible number of products for a host of industries. Thanks to its unique properties and characteristics, aluminum is increasingly being used as electrode carriers in lithium-ion batteries, for battery enclosures, solar panels, railway transport, and in many other fields.
Primetals Technologies has helped us to reduce investments in our new projects, improve product quality, and be profitable in the market."

Dong Qingliang
Director of Engineering, Dingsheng
The versatility of aluminum products in everyday life is directly connected to the pioneering advances and introduction of new technologies and solutions for the production and rolling of aluminum. Heritage companies of Primetals Technologies, including Loewy, Robertson, Morgan, Davy, Clecim, Cosim, Kvaerner, VAI, MHI, IHI, have been at the forefront of these developments since the mid-1930s. Primetals Technologies is continuing this tradition to push the limits of aluminum-rolling technology.
The technological portfolio of Primetals Technologies for rolling aluminum comprises hot- and cold-rolling mills, foil mills, and bright-finishing mills. These technologies are fully equipped with the latest automation, process control, and environmental solutions. With a track record of more than 350 successfully completed projects for new mills and mill modernizations, Primetals Technologies today is one of the world's leading suppliers of aluminum rolling technology.
STEADY IMPROVEMENTS
Developments in aluminum rolling have and will continue to focus on the ability to roll faster, thinner, and wider, coupled with enabling even higher outputs, tighter product tolerances, enhanced operational flexibility and efficiency, increased plant availability, reduced costs, and maximum environmental compatibility. A selection of the many innovations implemented by Primetals Technologies is highlighted below.
Two predecessor companies of Primetals Technologies, Robertson and Morgan, were the first to replace grease-filled bearings with fluid-film bearings. This enabled a dramatic increase in rolling speeds and thus production output. The application of roller-element bearings further enhanced mill and product performance.
Primetals Technologies was the first company to introduce hydraulically activated automatic gauge control (AGC) and one of the first to focus on the development of automatic flatness control (AFC). Both of these systems are crucial for high-speed rolling, particularly for foil mills. To date, Primetals Technologies has installed more than 300 proprietary AGC and AFC systems in cold and foil mills.
Other highly specialized products from Primetals Technologies include SmartCrown rolls, which are used on wide hot aluminum mills, non-contact shape-measurement systems, and ISV Spray Bars, which can be implemented on all mill types—from hot mills to foil mills. Control features include all the well-known profile, flatness, and gauge control modes. Additional features such as a coil-eccentricity compensation model are also used. Well-developed Level 2 systems with process models based on the metals-production expertise of Primetals Technologies complete the offering. These products, control schemes, and models are combined with state-of-the-art control systems to deliver fully integrated, optimized solutions. This results in the highest-possible product quality.
The 6-high mill of Primetals Technologies is known as the Universal Crown Mill (UCM). It can easily achieve speeds of 2,000 meters per minute at strip widths of 2,250 millimeters. All rolls in UCMs are parallel to each other. This offers a distinct advantage over contoured rolls in that the peripheral roll speed remains constant across the strip width. The result is a highly uniform strip finish and improved flatness control—as required for automotive and lithographic sheet.
Modern 4-high foil mills supplied by Primetals Technologies now regularly achieve line speeds of 2,000 meters per minute at strip widths of 2,000 millimeters. In fact, rolling speeds like these were pioneered by Primetals Technologies at a time when no other company was able to supply mills of comparable performance. Coil weights were also significantly increased to boost productivity. The seamless integration of technology, mechanics, electrical engineering, automation, and process control, is one of the main reasons why plants supplied by Primetals Technologies achieve superior performance levels.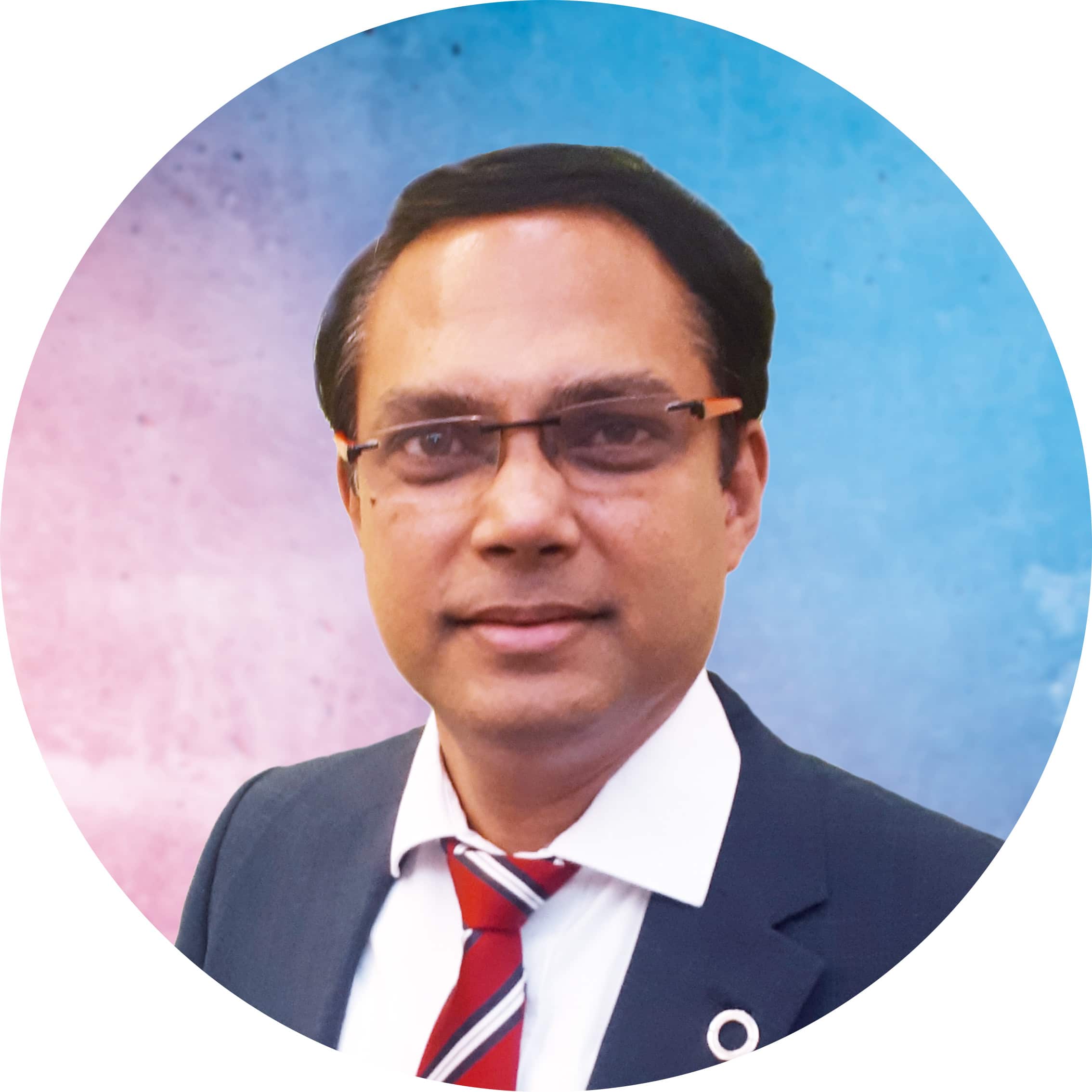 Interview with
Sandip Samanta
ADVANCING DIGITALIZATION IN ALUMINUM ROLLING
Sandip Samanta, an expert in aluminum rolling at Primetals Technologies, has made it his mission to promote all aspects of digitalization.
What do you find particularly exciting about aluminum rolling in 2021?
Samanta: Aluminum rolling is highly automated, but it is the adoption of the Industrial Internet of Things and the integration of artificial intelligence into aluminum rolling that I find most fascinating. This presents an opportunity to synchronize all process steps and maximize profit.
Can aluminum producers benefit from digitalization at relatively low cost?
Samanta: There have been tremendous steps forward in computing power, network bandwidth, smart sensors, and robotics, all of which are major contributors to digitalization. With prices for these technologies plummeting all the time, aluminum producers stand to benefit significantly from digitalization.
Is domain-specific knowledge essential to advancing digitalization in aluminum rolling?
Samanta: Data science has come a long way over the last few years, leading to the development of numerous algorithms that can be applied to the aluminum rolling industry. However, the key to success lies in identifying and configuring appropriate machine learning or deep learning algorithms based on a thorough understanding and in-depth knowledge of the processes that are specific to aluminum rolling.
NEW DEVELOPMENTS
All aluminum producers today are focused on improving yield, reducing operating costs, and minimizing downtime. Primetals Technologies is working tirelessly to address these issues, as illustrated in the following examples.
Investigations are currently underway to adapt Multi-Purpose Interrupted Cooling (MULPIC) systems used in steel plate rolling mills for application in aluminum mills. The accelerated cooling offered by MULPIC will allow coil temperatures to be reduced even more quickly in order to minimize the time that a coil is held between processing steps—all part of the "lean philosophy" that many producers adhere to.
Further improvements to AFC and AGC will contribute to higher yields. For example, advanced mass flow and coil-eccentricity compensation are now capable of minimizing off-gauge lengths and decreasing variations in the thickness bandwidth respectively.
Production performance is further enhanced by applying area and weight optimization in foil rolling to obtain as much yield as possible from the input material. More precise thickness control allows the target thickness to be adapted up or down to either maximize or minimize the rolled length while still remaining within the tolerance values. This maximizes yield per input ton. Solutions are also available to minimize scrap from trimmed edges for unrivalled cropping- and length-width optimization.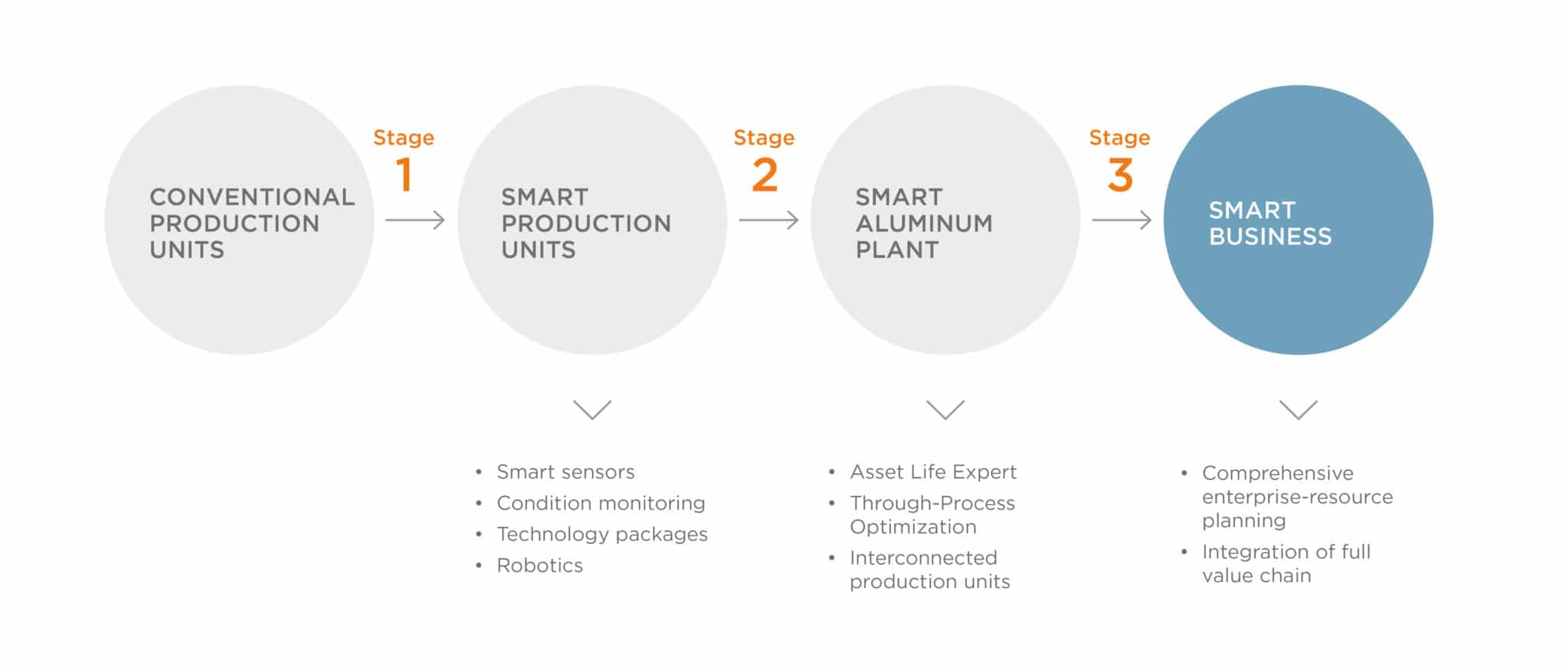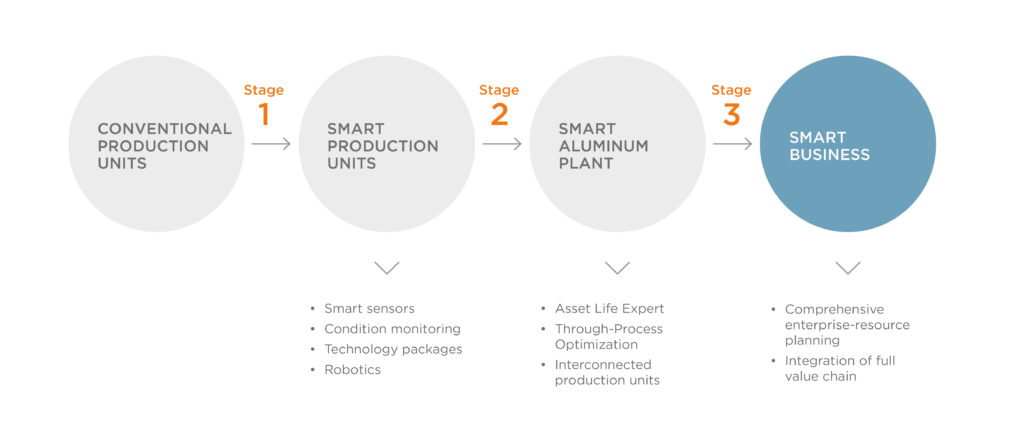 3 STAGES OF DIGITALIZATION
Digitalization is being adopted by the metals industry worldwide and Primetals Technologies is developing and implementing new digital innovations for aluminum producers. As the capacity of computers and networks increase, big data applications have become a reality and can now be used to advance aluminum-production technologies. Primetals Technologies is currently exploring the application of AI algorithms, specifically machine learning and deep learning, for application in aluminum-rolling technologies.
The digitalization experts at Primetals Technologies see digital transformation as a phased transition that should be made in partnership with their customers. The transition comprises three main stages:
Stage 1: Conventional production units such as individual hot mills and cold mills become smart units using smart sensors and actuators, condition monitoring systems, robotics, and other advanced technologies. Smart sensors with enhanced diagnostic functionalities are being increasingly integrated into Air-Bearing Shape-Meters and ISV Spray Bars. The Asset Life Expert (ALEX) system from Primetals Technologies is a powerful, next-generation condition-monitoring system that can be implemented for all production-relevant equipment.
Stage 2: Individual smart units are connected to one another, resulting in a smart aluminum plant. The Through-Process Optimization (TPO) system from Primetals Technologies connects individual production units within one system for seamless operation and diagnostics. Both ALEX and TPO are scalable and can be implemented in stages.
Stage 3: The smart aluminum plant is now connected to areas beyond the immediate production chain, such as raw-material procurement and order fulfillment, by enterprise-resource planning (ERP) software and other smart solutions. This step achieves full digital integration of the entire value chain. Primetals Technologies offers powerful technology packages that are compatible with existing ERP solutions such as SAP, enabling aluminum producers to become smart businesses.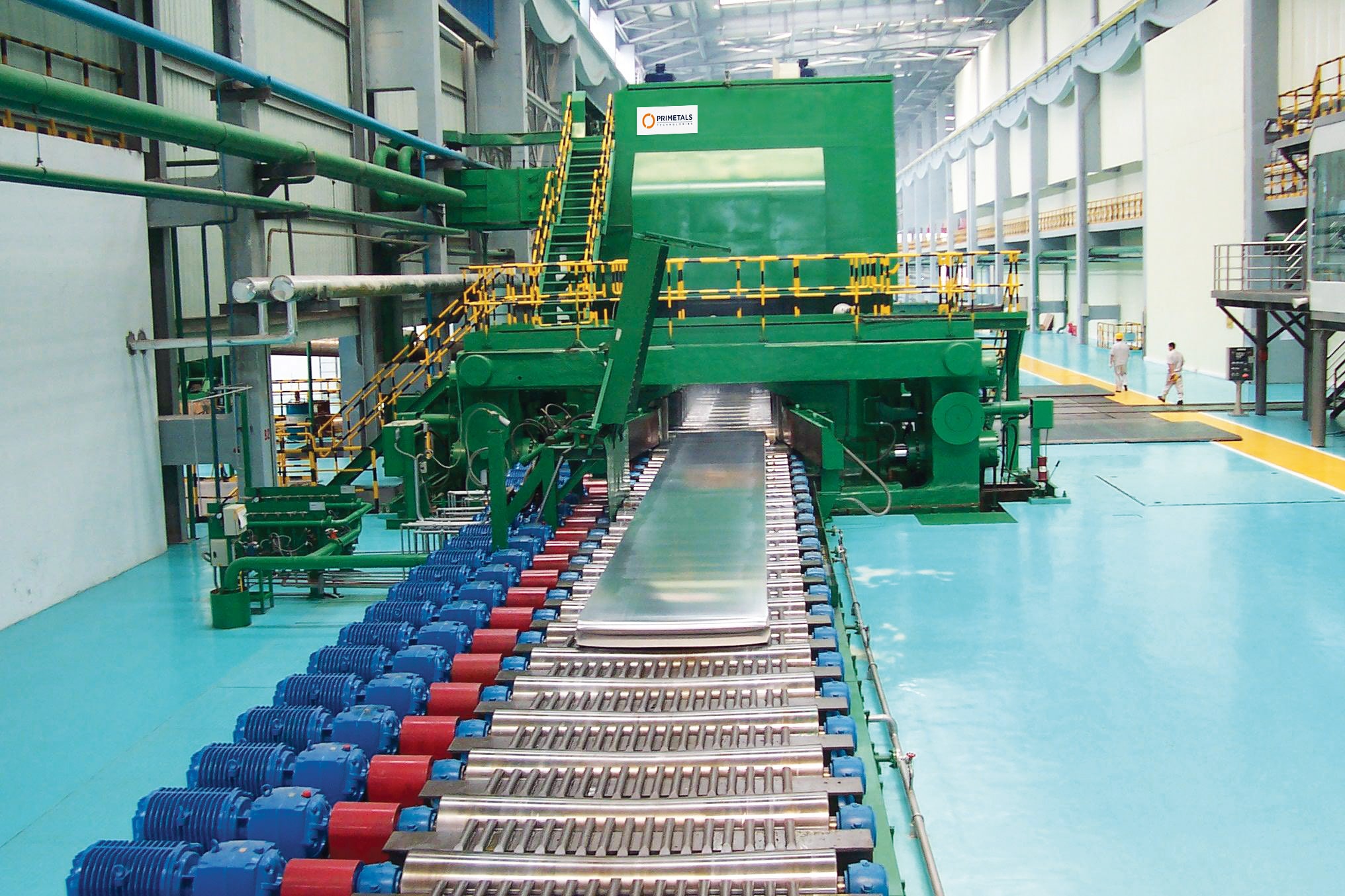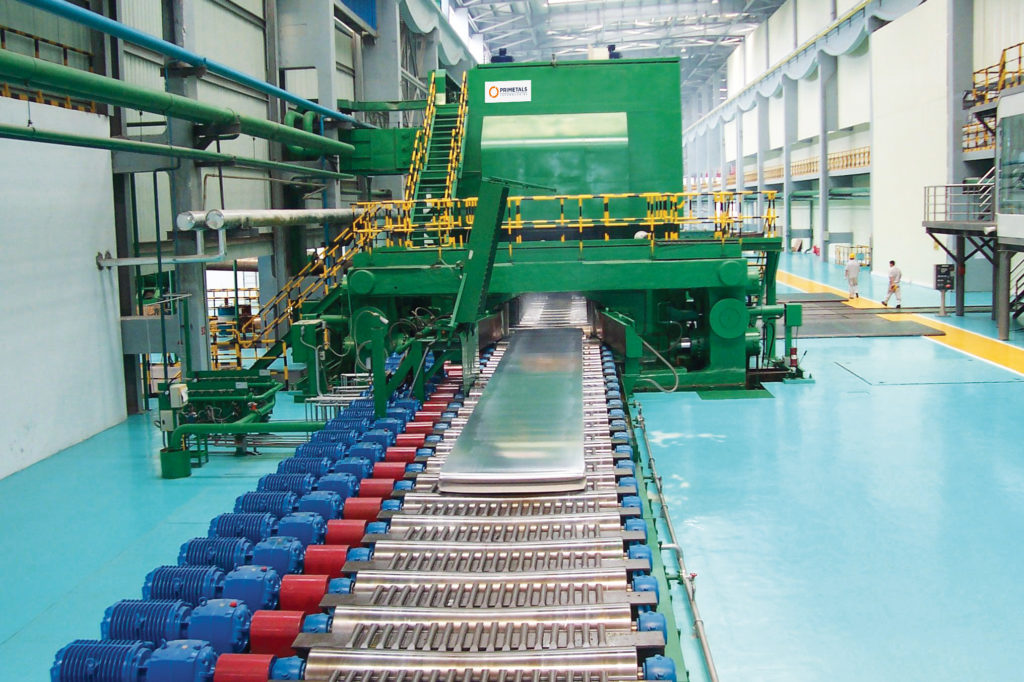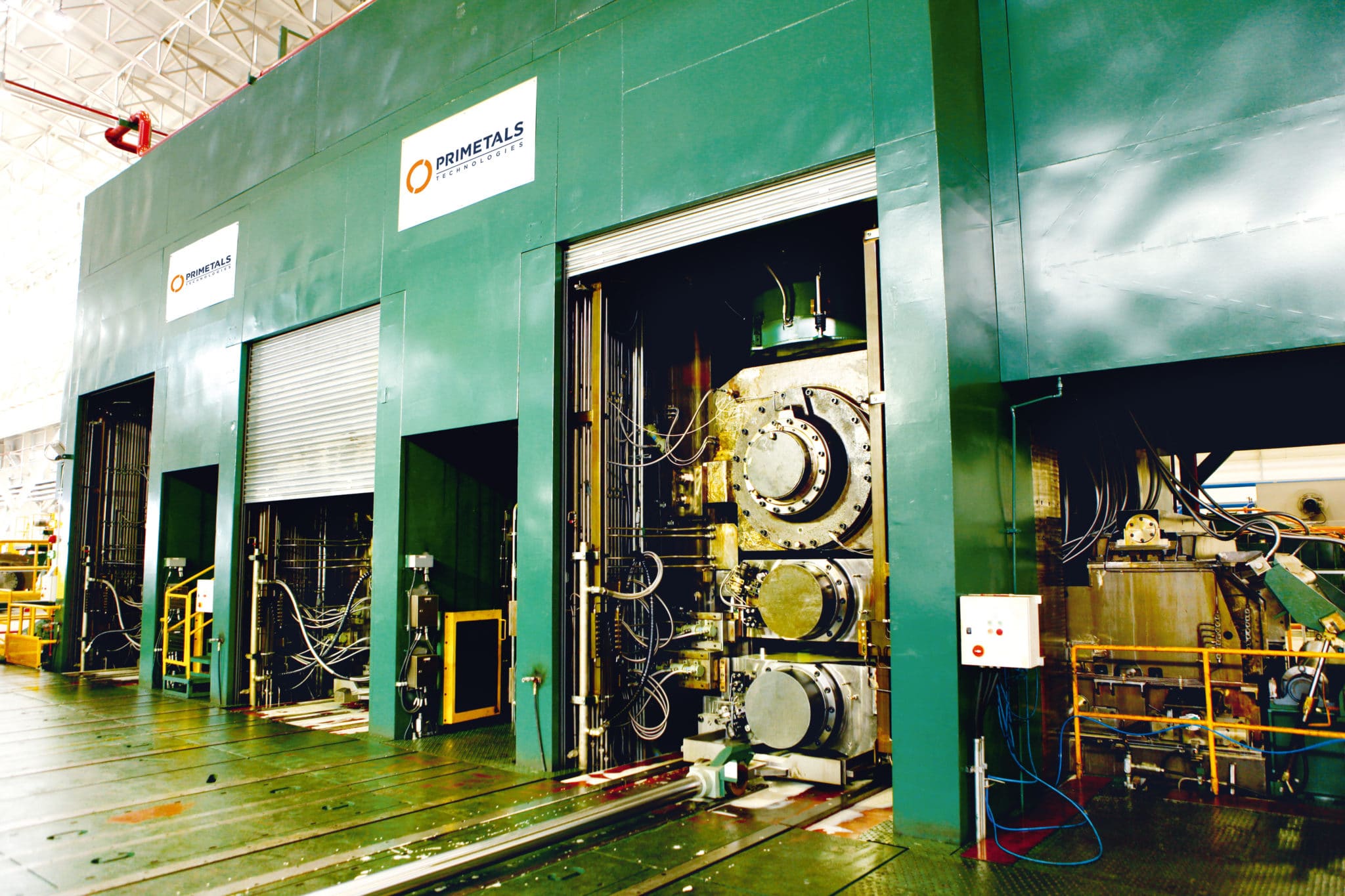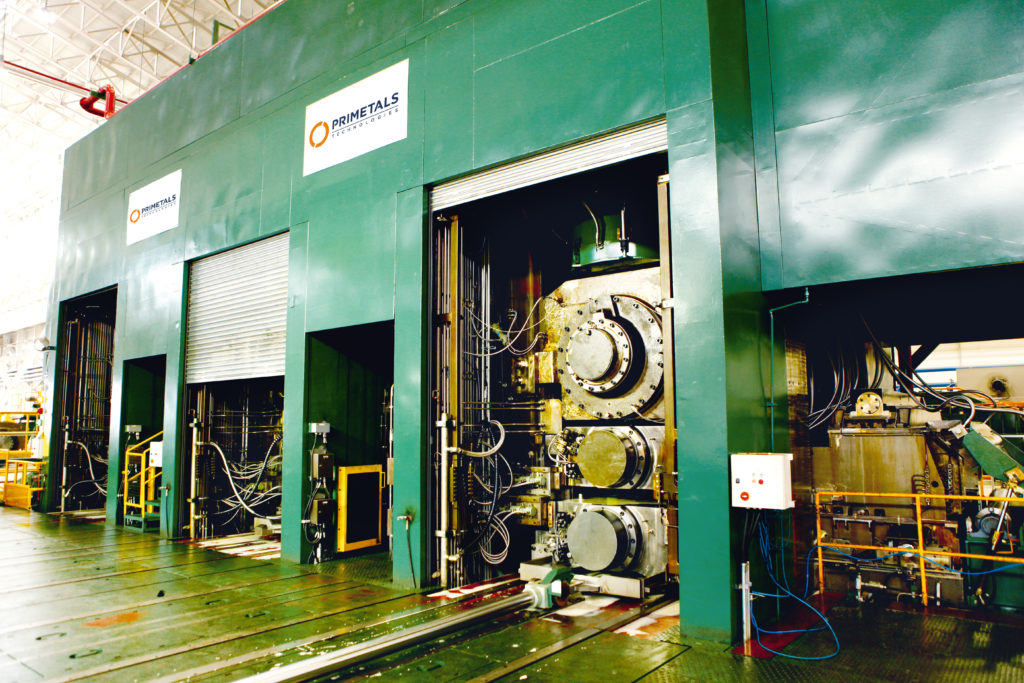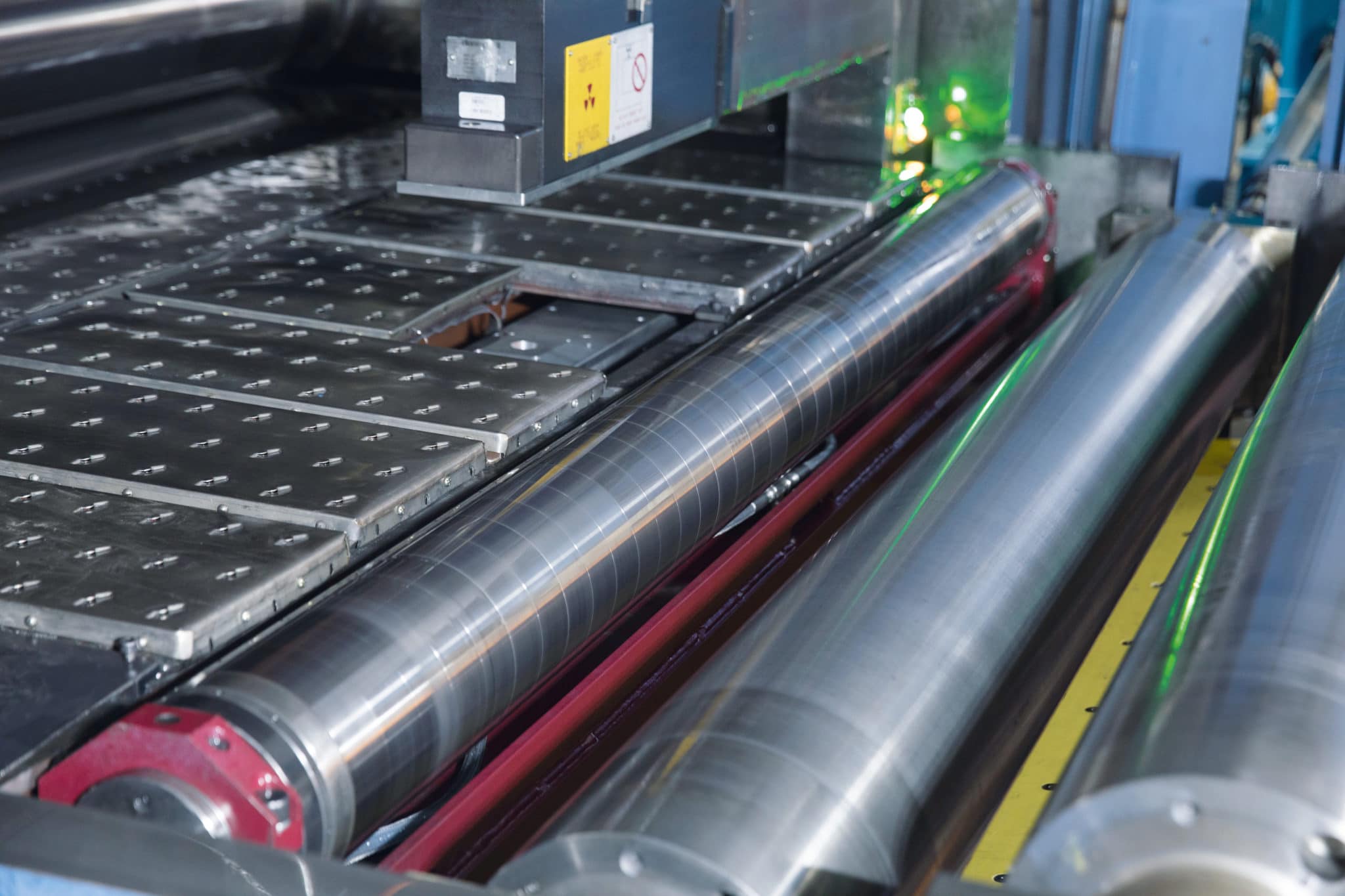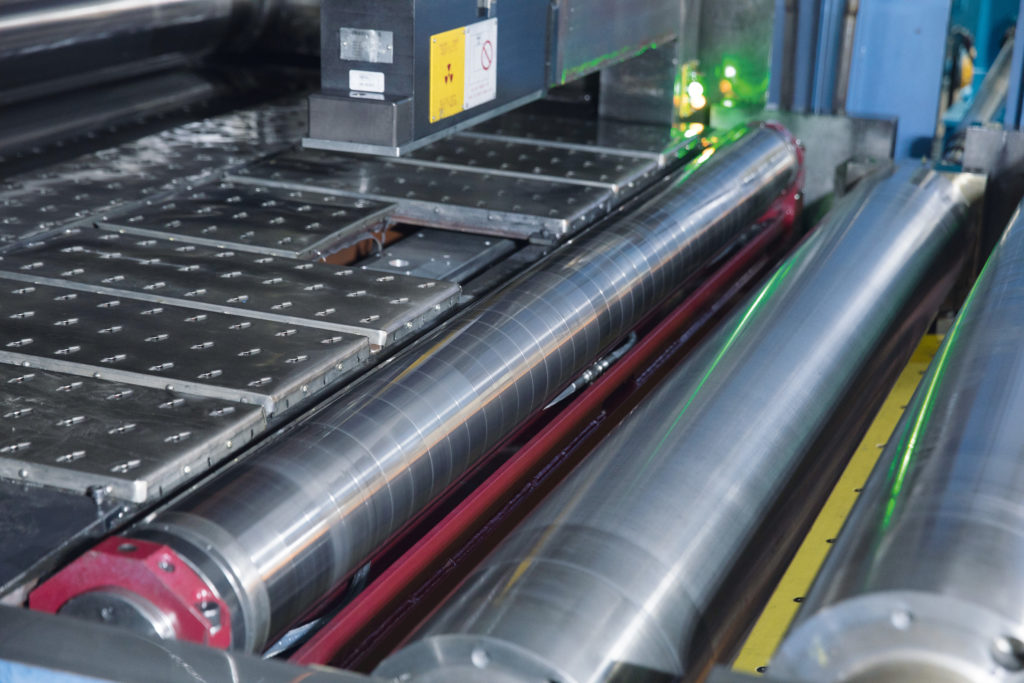 SUCCESSFUL PROJECTS
As Primetals Technologies strives to reach the highest levels of customer satisfaction for all of its products and services, the teams involved in the company's recent aluminum-rolling projects are proud of the excellent feedback they have received from producers. One highly successful project was completed in 2019: China's largest foil producer, Jiangsu Dingsheng Aluminum (Dingsheng), contracted Primetals Technologies to upgrade and extend three of its production sites. For this project, Primetals Technologies supplied 60 sets of Air-Bearing ShapeMeters in addition to ISV Spray Bars, roll load cylinder position measurement transducers, and four packages of spare parts.
On completion, Dong Qingliang, Director of Engineering at Dingsheng New Materials Group, said: "Primetals Technologies has met our requirements—and has helped us to reduce investments in our new projects, improve product quality, secure a competitive advantage, and be profitable in the market." He added that, "so far, all of our projects with Primetals Technologies have been completed on time, and final acceptance has been straightforward. Our expectations were fully met."
EARNING THE CROWN
Primetals Technologies is renowned for its engineering and plant-building competence across the entire spectrum of aluminum-rolling technologies. With continued emphasis on developing and implementing superior solutions for the rolling of aluminum, Primetals Technologies remains focused on ensuring that the "metal of kings" will rightly take its crown as the "king of metals"—in terms of quality, dimensional tolerance, and productivity.