ArcelorMittal recently ordered two new LD converters (BOFs) for its steel plant in Dunkirk, Hauts-de-France. With one LD Converter reaching the end of its lifespan, the new converters will accommodate heat sizes of 300 tons. ArcelorMittal's recent move to replace their LD converters represents a trusted history with Primetals Technologies, replacing LD Converters at ArcelorMittal Hochfeld in Germany, ArcelorMittal Poland, and ArcelorMittal Zenica in Bosnia. Primetals Technologies and ArcelorMittal also partnered in 2015 with LanzaTech to construct Europe's first-ever commercial-scale production facility for biofuel from waste gas.
Innovative Technologies to Dunkirk
The replacement of the LD Converters in Dunkirk will follow similar design features and implementation strategies as other converter replacements, including the Vaicon Link feature—Primetals Technologies' reliable and maintenance-free suspension system. The Vaicon Link system allows for thermal expansion during the steelmaking process while keeping the vessel stable in all directions, ensuring ideal conditions throughout the process. Additionally, Thanks to the optimized vessel shape, the new converter will perform better than the old one.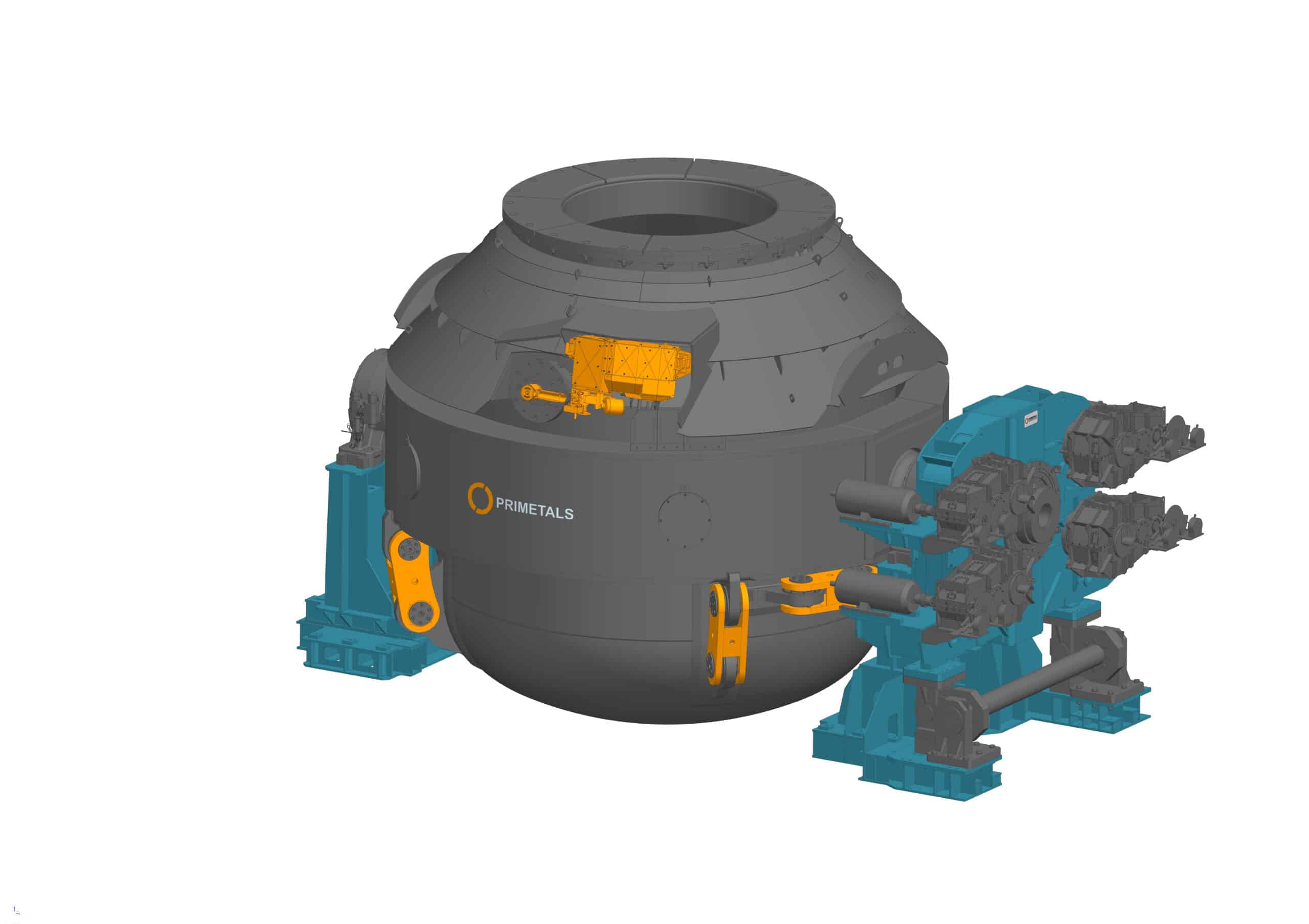 The replacement of the converter system, including bearing pedestals, bearings, trunnion ring, suspension, vessel, tilting drive, doghouse, and air and water-cooling system, will also include a condition monitoring system. This automation system checks the vessel temperature and the condition of the bearings and ensures smooth operations. ArcelorMittal also recently implemented Vaicon Stoppers from Primetals Technologies—a solution for keeping slag in the converter during tapping—in all three LD converters at Dunkirk.
MORE INFORMATION

Read the full press release and access contact details and other press resources using the following link: https://www.primetals.com/press-media/news