In March 2023, Chinese aluminum producer Shandong Nanshan Aluminum placed an order with Primetals Technologies for a new cold rolling mill featuring UCM technology. With an annual capacity of about 180,000 tons, the mill will be implemented at Shandong's aluminum plant in Longkou, Shandong province, in the eastern part of China. Shandong Nanshan manufactures and distributes aluminum items to domestic and international markets. The aluminum producer is planning to expand into the market for automotive aluminum products, and the new cold rolling mill is a pivotal part of its future growth strategy.
New Mill Features
Positive experiences from former projects and a well-proven technological solution were the main factors behind Shandong's decision to award the order to Primetals Technologies. The new mill will feature various shape control actuators like work roll bending, intermediate roll bending, intermediate roll shifting, and a precise spot cooling system. Thanks to the wide range of shape control measures, Shandong Nanshan can execute all cold rolling processes on the mill using the same type of straight crown work rolls, reducing costs for spare work rolls.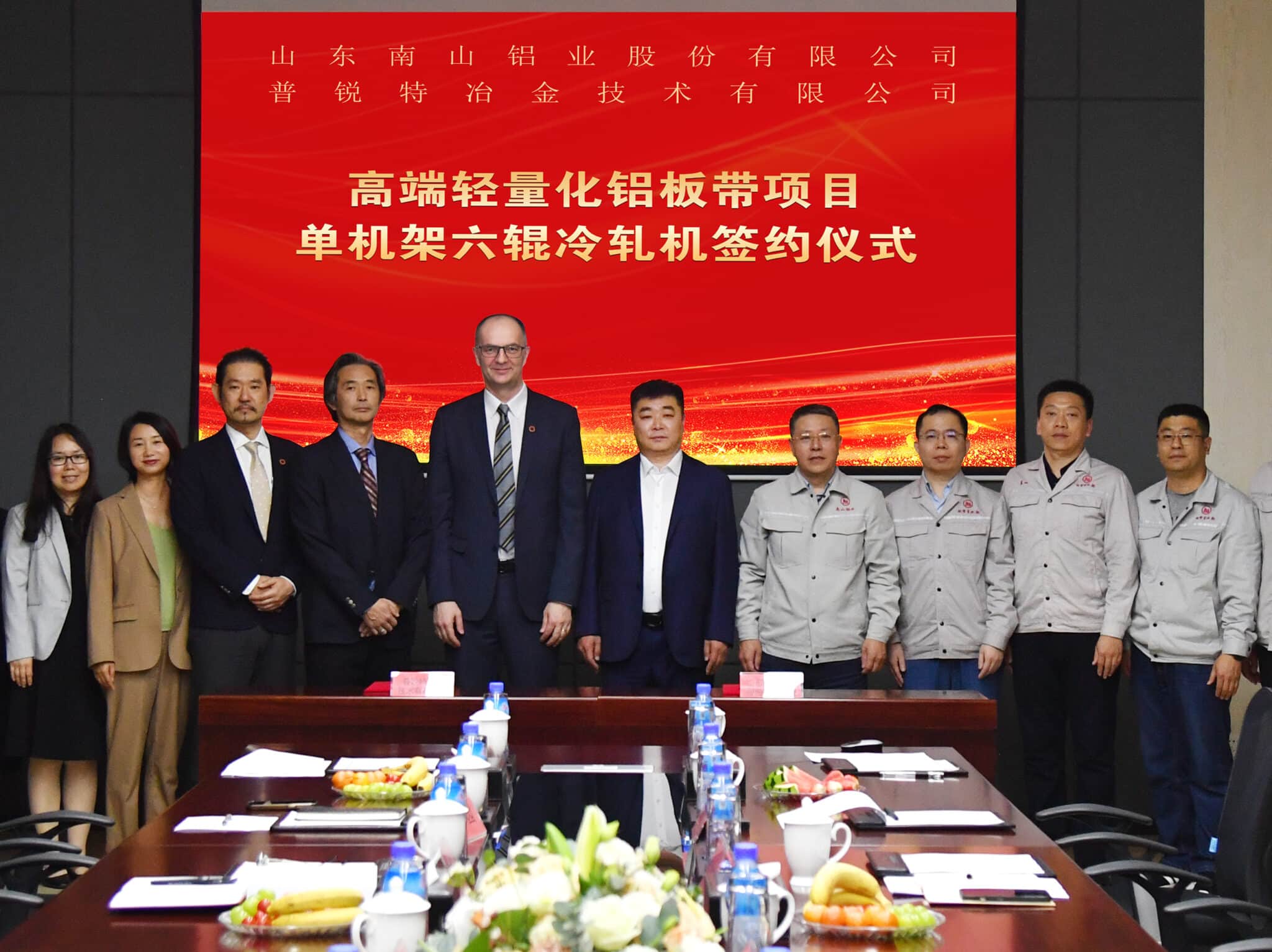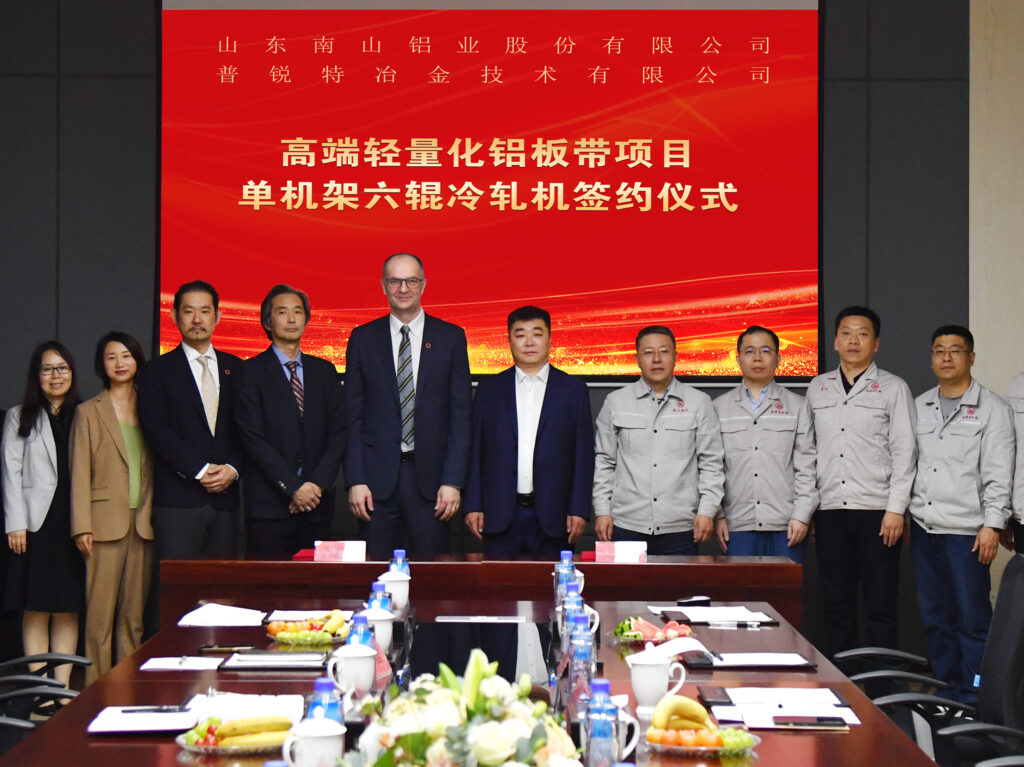 Stability and Automation
Primetals Technologies will supply the mechanical and automation scope, engineering, and advisory services for the implementation of the mill. The automation solution comprises basic automation (Level 1), advanced process optimization systems (Level 2), motors, a complete drive system, and electrics parts.
With more than 600 references worldwide, the UCM mill solution is well-known for high rolling stability and detailed shape controllability. Depending on strip width, the intermediate roll is shifted axially in the roll direction. Therefore, any undesirable contact between the work and backup rolls is prevented. The Shandong Nanshan mill will process aluminum strip at thicknesses from 0.2 to 6.0 millimeters and widths from 1,000 to 2,200 millimeters.
MORE INFORMATION

Click here to read the full press release, access contact details, and find other press resources.