This post is also available in: 简体中文 (Chinese (Simplified))
On January 7, 2015, a joint venture between Mitsubishi Heavy Industries (MHI) and Siemens was formally inaugurated to create a new plant-building company for the metals industries. The company name: Primetals Technologies.

With its headquarters based in Chiswick, London, Primetals Technologies brings together the global expertise of the metals divisions of the parent companies Mitsubishi Heavy Industries and Siemens. With around 9,000 employees across the world, the task of welding the two entities into one has fallen on one of MHI's most experienced engineers, Yasukuni Yamasaki, who has been appointed CEO and Chairman of the Board. In the following interview, Yamasaki explains the aims and scope of the joint venture. The interview was conducted by Dr. Tim Smith, a metallurgist by training and now an independent consulting editor for the steel and aluminum industries.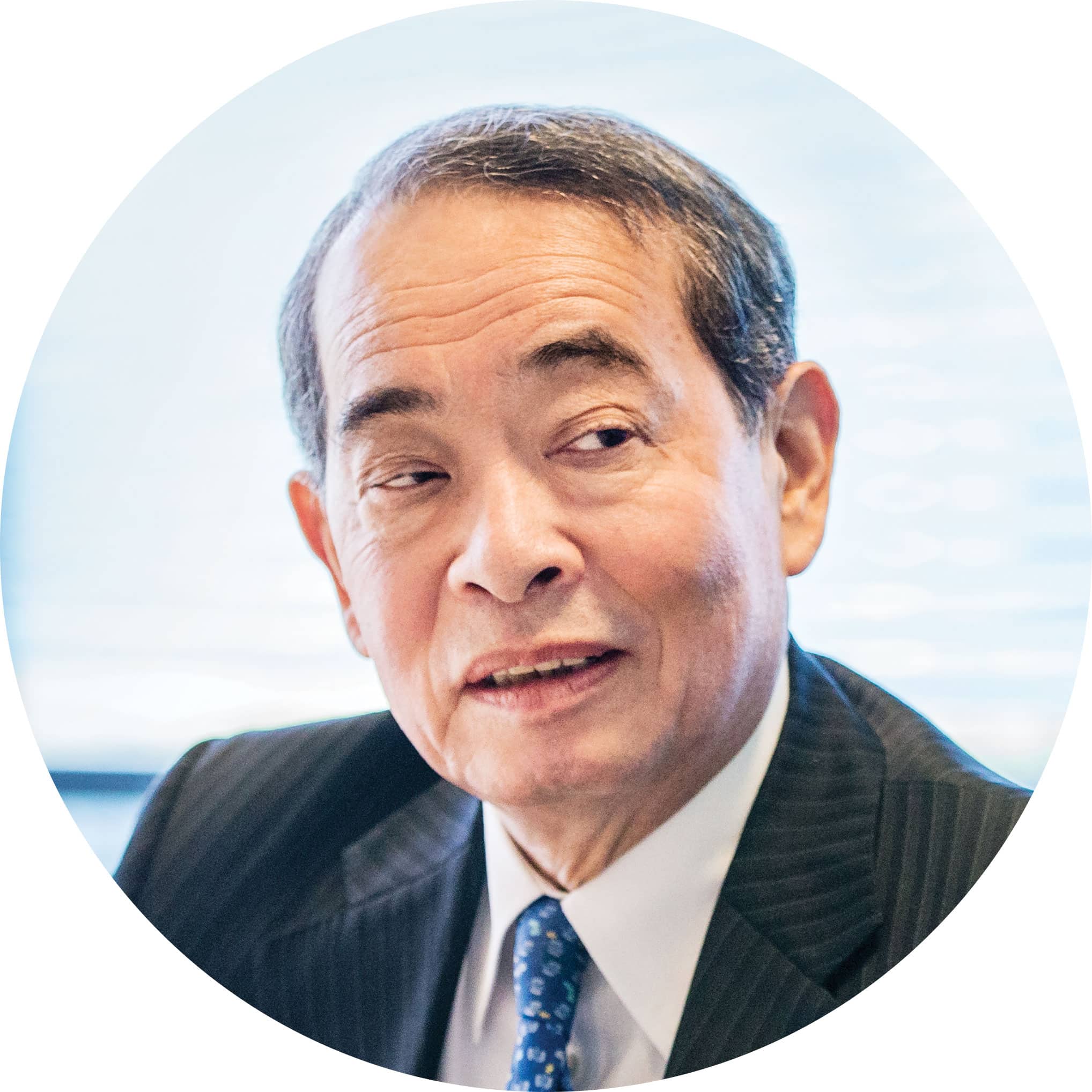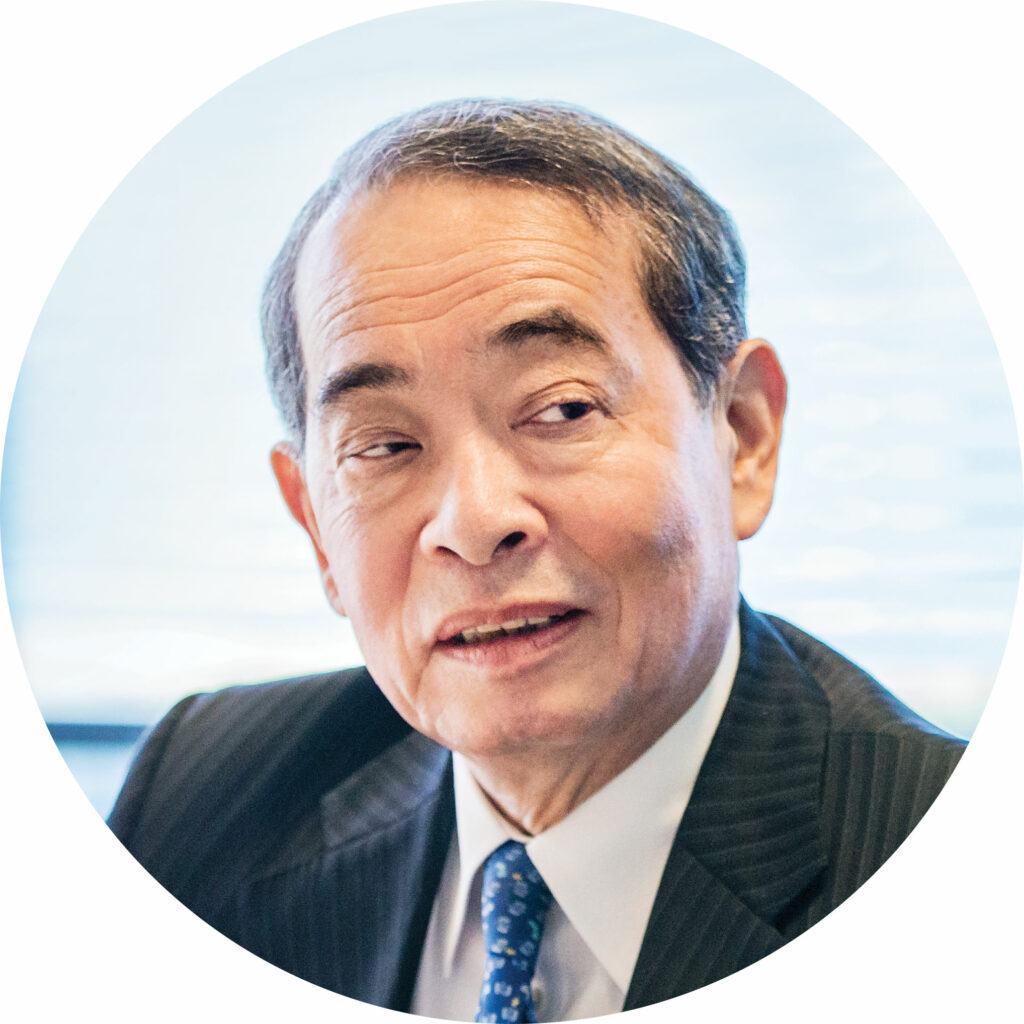 Primetals Technologies was officially launched in January. What are your first priorities as CEO of this joint venture?
Yasukuni Yamasaki: Post-merger integration following the joint venture is a priority. Synergies will be targeted so that by working together we can improve operating efficiency. Transparency in operation is an important factor. Combining the operation of a Japanese company with that of a European one can lead to a concerted effort to the benefit of our customers. The two cultures will complement one another in the global network in which we work with customers who themselves have a range of cultures.
What has been the general response of customers so far regarding the new company?
Yasukuni Yamasaki: I have already visited a number of customers in Europe, the United States, Japan, and other parts of Asia. So far, all have responded positively to the joint venture. They see the different cultures between the two organizations as a benefit to meeting their specific needs at their individual locations.
Worldwide demand for steel is expected to grow 2.5% this year and installed capacity will reach 2.1 billion tons. However, global overcapacity has doubled since 2001 to around 440 million tons. Of this total, China accounts for 58%, North America 10%, Europe 9%, CIS 7%, Latin America 6%, Japan 5% and India 5%. With these statistics in mind, which regions of the world have the greatest potential for new plants or upgrades?
Yasukuni Yamasaki: India has considerable potential for growth with a population close to that of China, but with a steel output of only about one-tenth of China's. The economic model of India is very different from the Chinese system, but the growth rate is comparable. The Indian government has plans to make major improvements in infrastructure, a fundamental requirement of which is steel. Other regions of importance are the Middle East and North Africa. Greenfield plants in Europe, the United States and Japan are unlikely, but the growing demand for high-grade steels from these three regions will require revamping of existing equipment.
Steel demand in Europe has fallen 32% since 2007. Likewise, there have been significant drops in demand in Japan and the United States. Do you see this destroying the market for new plants and upgrades in these regions? Or do you view this as an opportunity for upgrades to make steel producers more competitive?
Yasukuni Yamasaki: In these regions there is growing demand to save energy and meet increasingly stringent environmental limitations, which requires upgrading and renewing plant equipment. There is also a need to improve plants for downstream processing as more high-quality and high-strength steels are demanded. New technologies are required to meet some of these demands both upstream and downstream of steel production.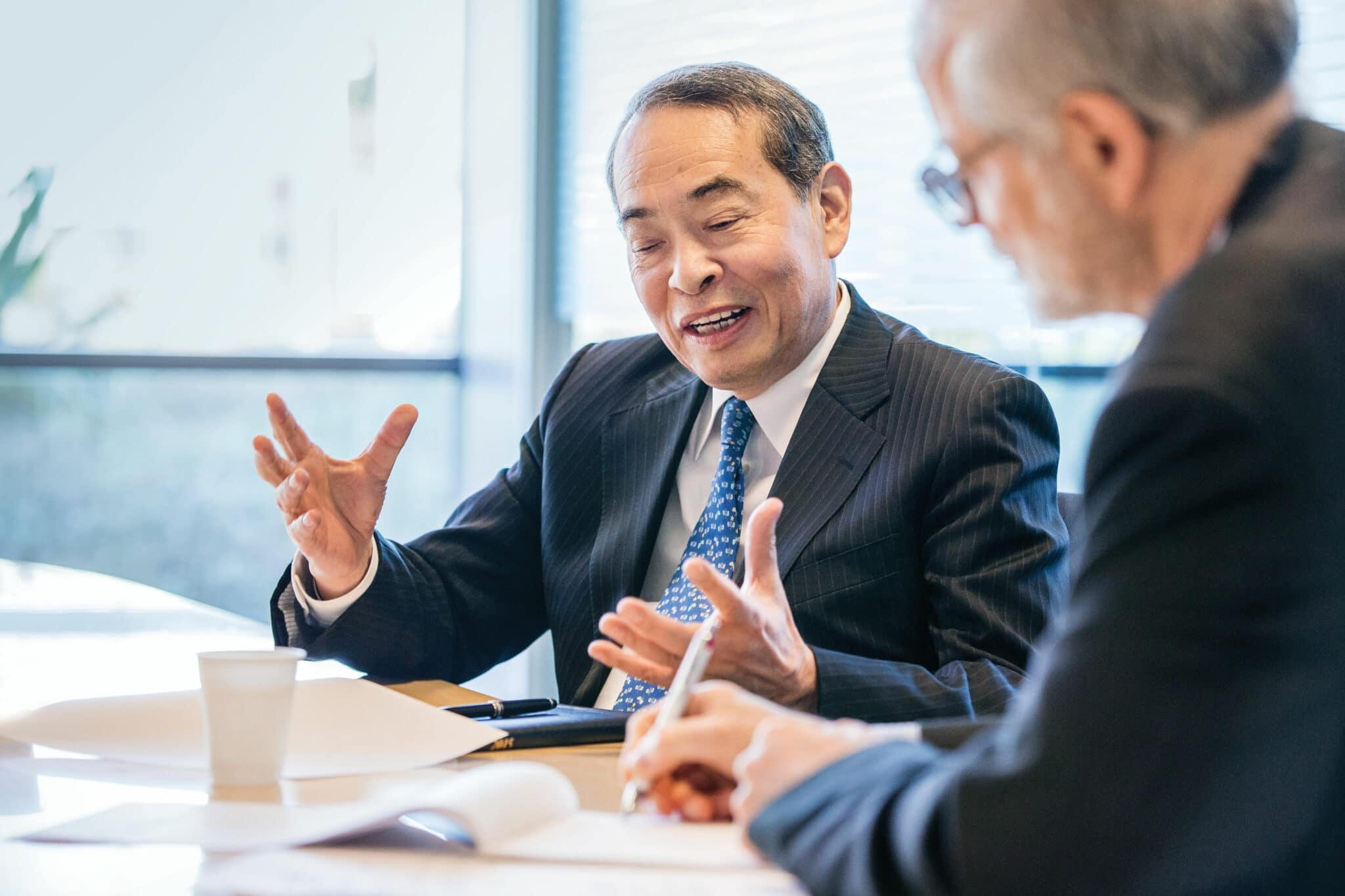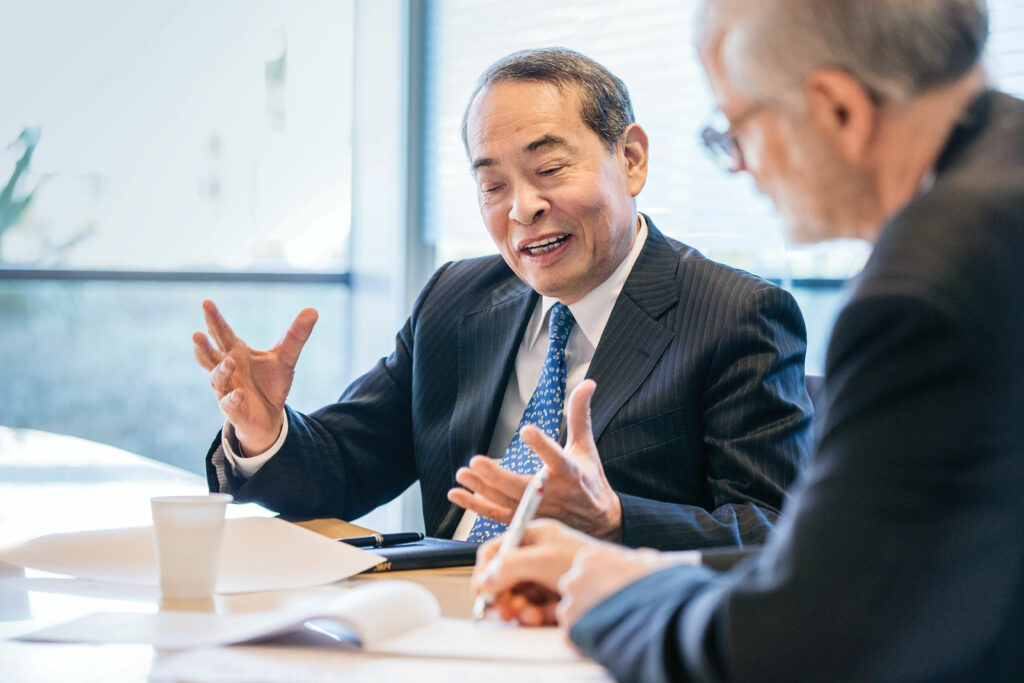 Which minimill solutions offered by Primetals Technologies would be of potential interest for smaller-sized producers?
Yasukuni Yamasaki: Primetals Technologies has the technology to deliver complete solution packages. For the minimill, we can provide everything from the electric arc furnace, casting and rolling technologies all the way to finishing for both long and flat products. Innovative technologies are also available such as nonstop rolling to rod in which hot billets are welded tail to head for continuous entry into the mill. This is more cost-effective than traditional interrupted processes. However, for small tonnages or frequent changes in grade and size, sometimes a batch process is more feasible. For minimills rolling flat products, direct linking of the caster to the strip mill is commercially viable. Primetals Technologies already has such technologies in its portfolio that includes the Arvedi ESP process as well as the Mitsubishi endless and semi-endless inline rolling of thin slab. These technologies provide smaller physical footprints than conventional casters and mills, and they can save as much as 40% in energy. A twin-drum strip caster is also part of the product portfolio of Primetals Technologies.
Turkey is now the 8th largest producer of steel in the world (34 million tons in 2014) with Germany ranking 7th (42.9 million tons in 2014). Which of these two countries has the greatest potential for new and upgraded plants?
Yasukuni Yamasaki: We see a growing market for new equipment to increase the output of flat products in Turkey, and we have received inquiries for this. In Germany, the demand is for upgrading existing plants to improve product quality, reduce energy requirements and increase automation.
Reducing CO₂ emissions is a driving force, in particular in Europe and Japan where legislation is penalizing steelmakers who emit over a set threshold. Do you see a change in steelmaking technology to reduce emissions, such as through more electric arc furnace (EAF) steelmaking and more direct-reduced iron (DRI) feed, or do you expect fundamental changes such as those aimed at halving emissions as being explored by ULCOS [Ultra-Low CO₂ Steelmaking] in Europe and the COURSE 50 [CO₂ Ultimate Reduction in Steelmaking Process by Innovative Technology for Cool Earth 50] program in Japan?
Yasukuni Yamasaki: Electric arc furnaces and the use of DRI can reduce the carbon footprint. The Quantum EAF with a scrap preheater shaft, for example, can provide a 30% reduction in CO₂ emissions. Such a furnace is being paired with the Arvedi ESP inline casting and rolling plant, which itself can lower energy consumption by 40%. These technologies are aimed at the minimill steelmaker rather than integrated mills where the high investment costs of installed plants make replacements difficult.
Two of Siemens VAI's lower-energy technologies, Finex and Arvedi ESP, were developed closely with steel companies. Do you envisage similar collaborations with other steelmakers?
Yasukuni Yamasaki: Yes, if a steelmaker requests joint development of a technology, we are willing to embark on joint-venture projects. Finex and Arvedi ESP are examples where this has already happened successfully with both technologies now being sold to other steelmakers.
The exploitation of shale gas in the United States has resulted in a renaissance of DRI plants in the country. An example is the plant equipment supply for a 2-million-ton-per-year hot-briquetted DRI (HBI) plant by Primetals Technologies in Texas for the export of merchant HBI as a blast furnace feed. Do you see potential for more such projects that do not require the more stringent DRI qualities required for the EAF?
Yasukuni Yamasaki: I do not expect shale gas to have a major influence on steelmaking technologies in Europe. For the integrated mill, productivity can be increased by charging pre-reduced iron, which lowers CO₂ emissions per ton of iron output. The DRI for this application does not require the low gangue ores needed for an EAF, as there are fewer regulations limiting the amount of slag formed. The plant now being supplied by Primetals Technologies in Texas makes use of the low-cost shale gas presently exploited in the U.S. and will produce hot-briquetted DRI (HBI) suitable for shipment to Europe or elsewhere as a blast furnace feed.
A number of thin-slab inline rolling processes are available to customers today. Is there a particular advantage in the Arvedi ESP process supplied by Primetals Technologies that will win new customers?
Yasukuni Yamasaki: The Arvedi ESP process can readily produce thin hot band rolled to as little as 0.8 mm gauge and even thinner. This can replace cold-rolled and annealed material for these gauges at much lower processing costs.
Will metallurgical services continue to play a key role in the business activities of Primetals Technologies?
Yasukuni Yamasaki: Customers increasingly want a complete lifecycle service, which we can provide. Outsourcing of such functions is now common in the United States and in Europe. On top of routine maintenance, Primetals Technologies can upgrade plant automation to maintain the plant working at optimum efficiency. This service is also offered for third-party equipment.
Where there are overlapping technologies between MHMM and Siemens VAI, such as in hot-strip mills and flue-gas cleaning, will new customers be given the choice of either technology?
Yasukuni Yamasaki: There is little overlap in the portfolios of the two joint-venture companies. MHMM had, for example, no caster technology comparable to that of Siemens VAI. MHMM brings particular expertise in the hot-strip mill, such as the Pair Cross Mill stand for strip crown and flatness control, and the sizing press to minimize caster mold changes. The joint venture has enlarged the portfolio that can now be offered to customers.
The construction market accounts for 40% of all finished steel. Do you therefore see a need to increase development of plants to produce long products and plate?
Yasukuni Yamasaki: We do offer many technologies for long products, including head-hardened rails for railways, endless bar rolling mills as previously mentioned, beam mills and plate mills.
The company slogan is "Creating the future of metals as one." Does this also mean increasing Primetals Technologies' portfolio for nonferrous metals – aluminum in particular?
Yasukuni Yamasaki: Yes. Rolling mills for aluminum and copper foil are already part of the technologies offered and forecasts indicate an increasing demand for aluminum sheet for the automotive sector.
I note that you have been in the metals business for more than 35 years. Do you feel that experience in industry is more beneficial than the drive of youth?
Yasukuni Yamasaki: The metals business is very complicated and draws on a mixture of technologies. A young graduate engineer may take ten years working in a company to fully learn the trade, and a further ten years to gain the mechanical, electrical and automation experience. After that, the person is ready to negotiate with customers. Managerial skills must also be fully developed before senior positions of responsibility can be undertaken. Every employee should have a passion to work in this field. I definitely have passion for the metals business and would like to work as long as possible.
YASUKUNI YAMASAKI – CHIEF EXECUTIVE OFFICER AND CHAIRMAN OF THE BOARD OF PRIMETALS TECHNOLOGIES
1973: Graduated from Keio University in Tokyo with a bachelor's degree in electrical and automation engineering
Joined Mitsubishi Heavy Industries, Ltd, Hiroshima Shipyard & Engine Works as an engineer where he worked his way up through various appointments to become the General Manager of the Machinery Designing Department
2000: General Manager of Machinery Designing Department, Steel Manufacturing of Mitsubishi Heavy Industries, Ltd, Hiroshima Works
2002: General Works Manager of Mitsubishi- Hitachi Metals Machinery, Inc., Hiroshima Works
January–April 2006: President of Mitsubishi- Hitachi Metals Machinery USA, Inc. He was recalled to become president of Mitsubishi-Hitachi Metals Machinery, Inc. when the former president, Shunichi Miyanaga, was appointed president of the parent company, Mitsubishi Heavy Industries, Ltd.
April 2006 onwards: President of Mitsubishi-Hitachi Metals Machinery, Inc.
2010: President of Mitsubishi-Hitachi Metals
Machinery, Inc. and Senior Vice President of Mitsubishi Heavy Industries, Ltd.
2014: Executive Officer of Mitsubishi Heavy Industries, Ltd, Machinery, Equipment & Infrastructure
2015: Chief Executive Officer and Chairman of Primetals Technologies.