This post is also available in: 简体中文 (Chinese (Simplified))
When Italian painter Giotto di Bondone was asked by the Pope to demonstrate his skills as an artist, he drew a perfect circle, free-hand. Perfection was a powerful message in 1300, and the notion still holds true in 2016. With the highly innovative and flexible Circular Pelletizing Technology solution, Primetals Technologies has perfected iron ore pelletizing.
Affordable, high-quality raw materials for ironmaking are steadily decreasing on a global scale. This means that fine and ultrafine iron ores will command an ever-larger share of iron ore sales in the future. For this reason, a growing number of iron and steel producers are looking into the possibility of increasing the portion of pellets in their production operations. The use of pellets, however, leads to a number of issues. Fluctuating prices on the world market can seriously affect cost-efficient ironmaking. The installation of a pelletizing plant within an existing steelworks is often problematic due to space constraints. Furthermore, capital expenditures for a conventional pelletizing facility are typically prohibitive. To address these challenges, Primetals Technologies has developed Circular Pelletizing Technology (CPT) and built the world's first CPT plant in India.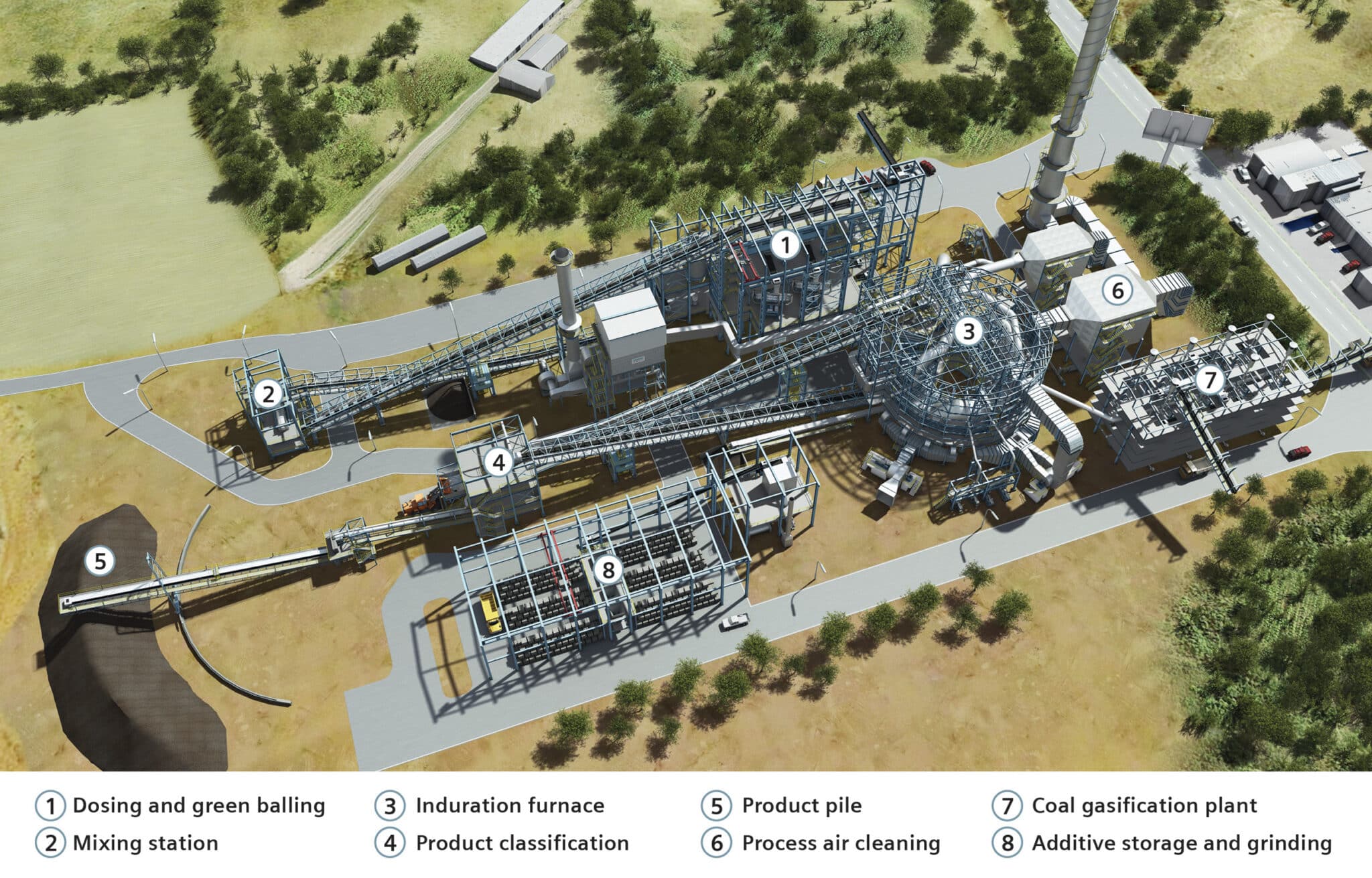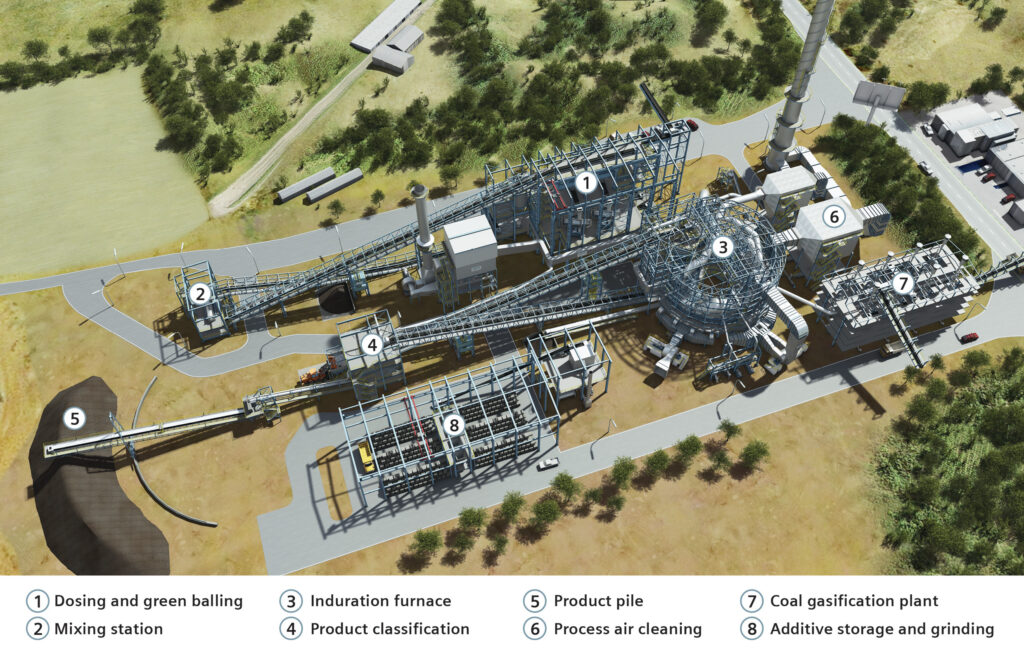 A unique circular design
The core innovation of the CPT plant is the unique circular design of the induration furnace. This means not only that space requirements for the induration furnace building are reduced by 50% compared to conventional pelletizing plants, but also that production efficiency is vastly improved. While plants with a straight induration furnace alignment typically employ only 40% of the pallet car number at any given time, the circular furnace layout in Circular Pelletizing Technology allows 75% of the pallet cars to be in permanent active use inside the furnace. Thus, a far more efficient utilization of installed equipment is achieved.
World's first Circular Pelletizing Technology plant
The first CPT plant with a nominal production capacity of 1.2 million tons of pellets per annum was built for the Indian steel producer Pro Minerals Pvt. Ltd. in Keonjhar, in the state of Odisha. The total space requirement of the complete ironmaking facility, from raw material dosing and balling up to process gas cleaning, including a coal-gasification plant for energy generation, is less than two hectares. The induration furnace can be fired using a combination of coal gas and heavy fuel oil.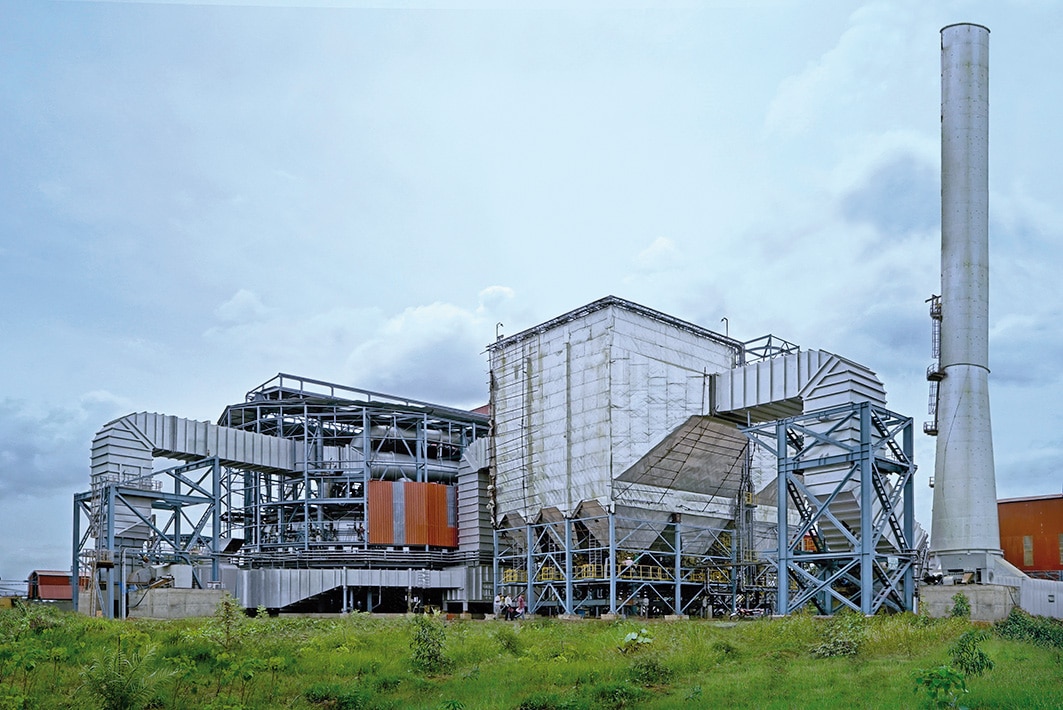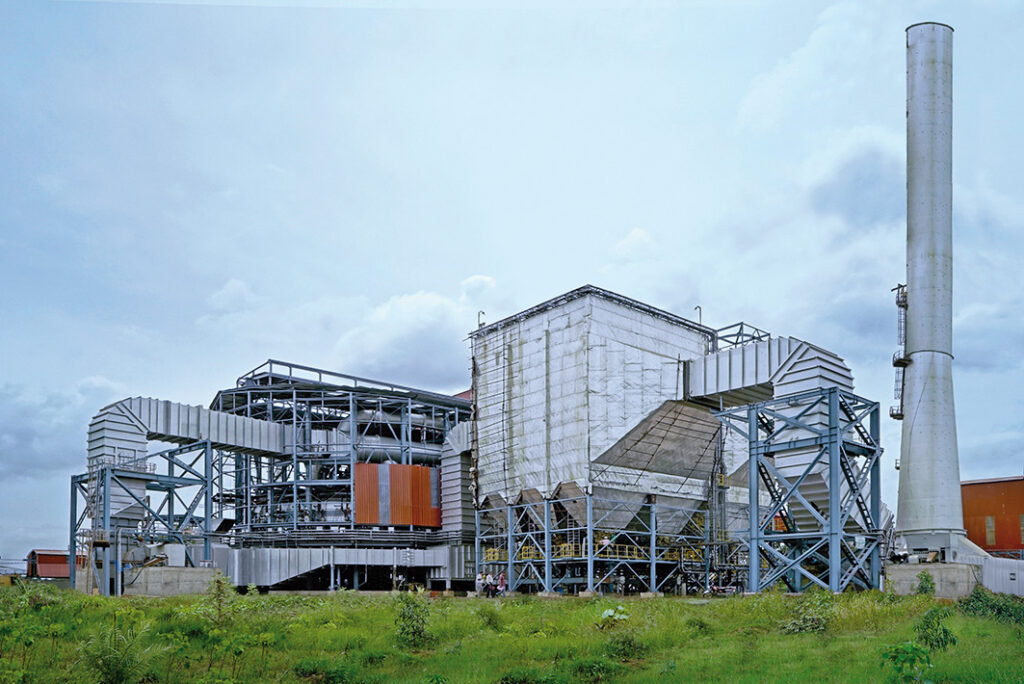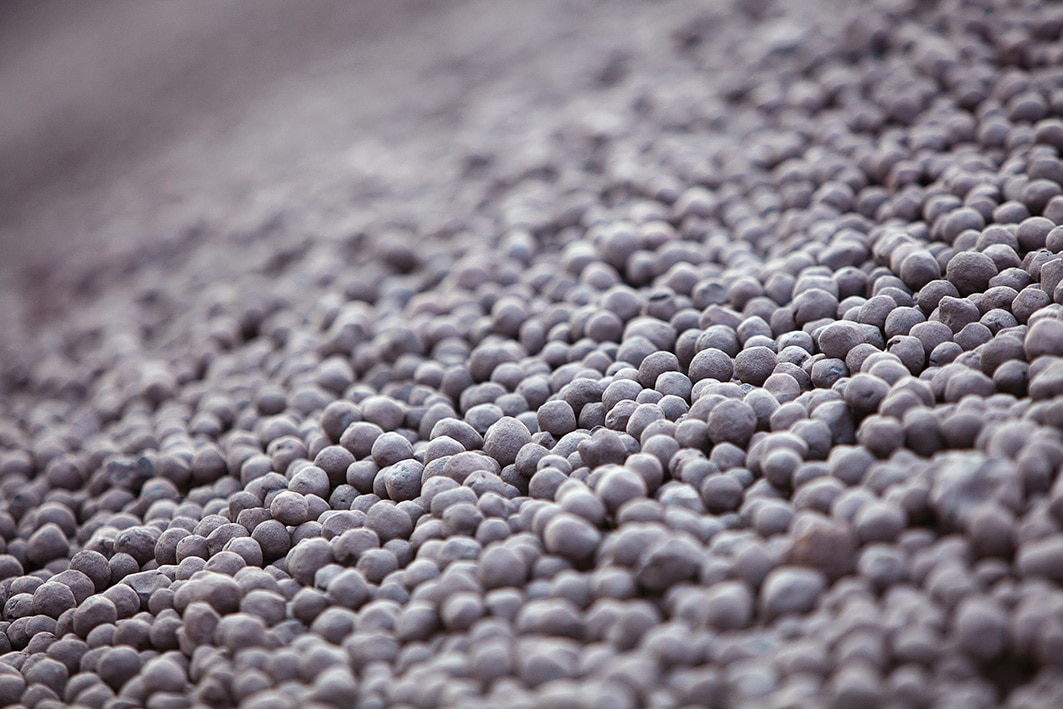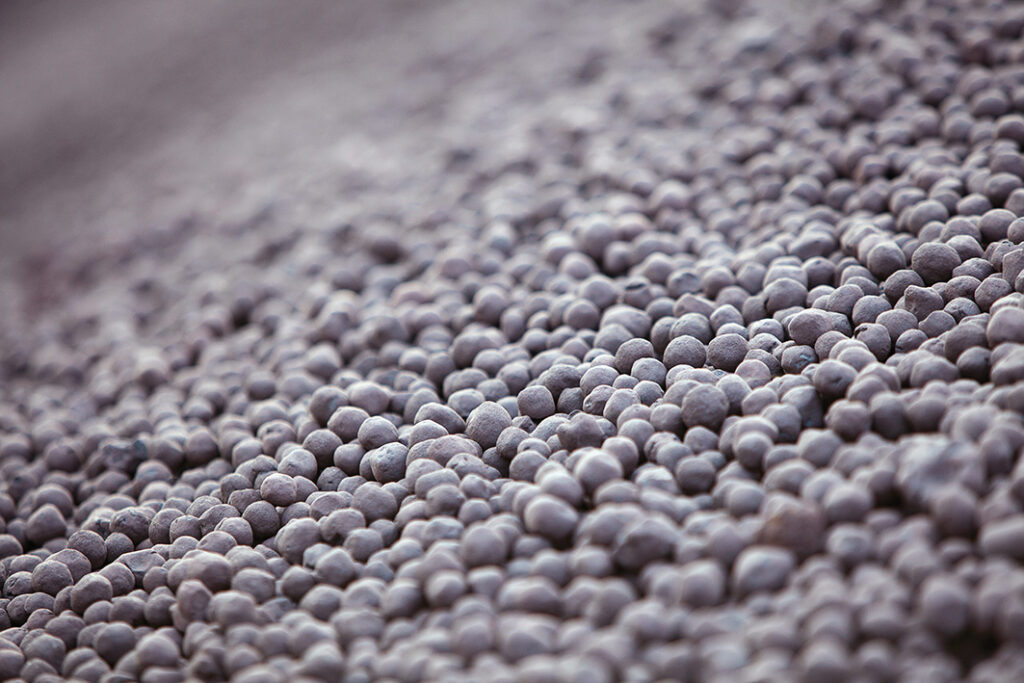 Additional producer benefits
The highly compact design and lightweight construction of a CPT plant greatly facilitate its efficient and low-cost installation within an existing iron and steel complex. Capital expenditures for civil works, equipment and the steel structure are reduced accordingly, and plant installation can be completed far more quickly. Producers gain control over their own pellet production, which allows them to flexibly adjust the pellet chemistry and quality to optimize iron- and steelmaking. Annual output of a CPT plant is also scalable between 0.6 and 3.0 million tons of pellets to ideally meet production expansion targets. Another benefit of CPT is the high degree of flexibility to use different energy sources for the combustion system depending on price and availability. Through the utilization of recovered hot process gases, the energy consumption required for pelletizing is lowered. Total recycling loops for waste materials and steel mill reverts minimize the overall environmental impact of the process.
CPT represents the world's most compact plant for pelletizing and sets new benchmarks for cost-efficient pellet-based ironmaking.