Have you ever reached the top of a mountain and wondered who conquered it first? Or set out to sea and pondered the first adventurers who crossed the oceans not knowing what may lie ahead? Are you fascinated by Robert Peary and his expedition to the North Pole, with all the painstaking preparation and endurance the expedition must have required?
At Primetals Technologies, we are determined to explore new frontiers. We are driven to pioneer new solutions in metals production. We aim high, we try hard, and we persevere. Sometimes, we succeed. Sometimes, we fail and we learn from our attempts. And sometimes, we make a breakthrough.
Innovation is part of our DNA. Our curiosity fuels our passion to find new solutions. It is what gets us up in the morning. But there is something else we care about, and that is our customers in the steel industry. It is our mission to provide the best possible support to metals producers around the world in all kinds of scenarios: from turn-key projects and the installation of new production lines to upgrades and maintenance services, we build close partnerships with our customers to ensure that their operations remain profitable for years to come.
Passion for innovation
"My interest is in the future because I am going to spend the rest of my life there," said Charles Kettering, the famous American inventor and engineer. The same is true for the men and women at Primetals Technologies. Our extensive R&D efforts are directed toward advanced and future-oriented solutions—solutions that will maximize the efficiency, reliability, and environmental compatibility of tomorrow's metals-production facilities. And because we are all on the road that leads to Industry 4.0, we are continually refining and extending a portfolio of technologies that will give steel producers a head start on their journey toward the smart plant of the future.
Shaping the digital future
Digitalization is changing metals production, and we are changing with it. The frontiers of today are vastly different from those of yesteryear, and our dedication is to the future. Still, it makes sense to showcase what we stand for by presenting some of our engineers' and technology specialists' finest achievements. These successes are meant to serve as references for the many more projects that we have accomplished over time—for and together with our customers and partners. They are indicators of the kinds of goals we set ourselves. And they point to what it is you can expect from us—today, tomorrow, and beyond.
In an ever-changing environment, delivering solutions, continuous innovation, and an unwavering commitment to our customers are the cornerstones of our philosophy.
Over the course of the next eight pages, we examine some of the most impressive technologies we have created over time, many of which are the results of long-term customer partnerships. And we invite you to discover some of our finest engineers, all pioneers at heart, who have made it their challenge to explore new frontiers for those who've placed their trust in them.
Dr. Alexander Fleischanderl …
… joined Primetals Technologies' predecessor company VAI in 1997 and is now Technology Officer Upstream and VP of Iron- and Steelmaking.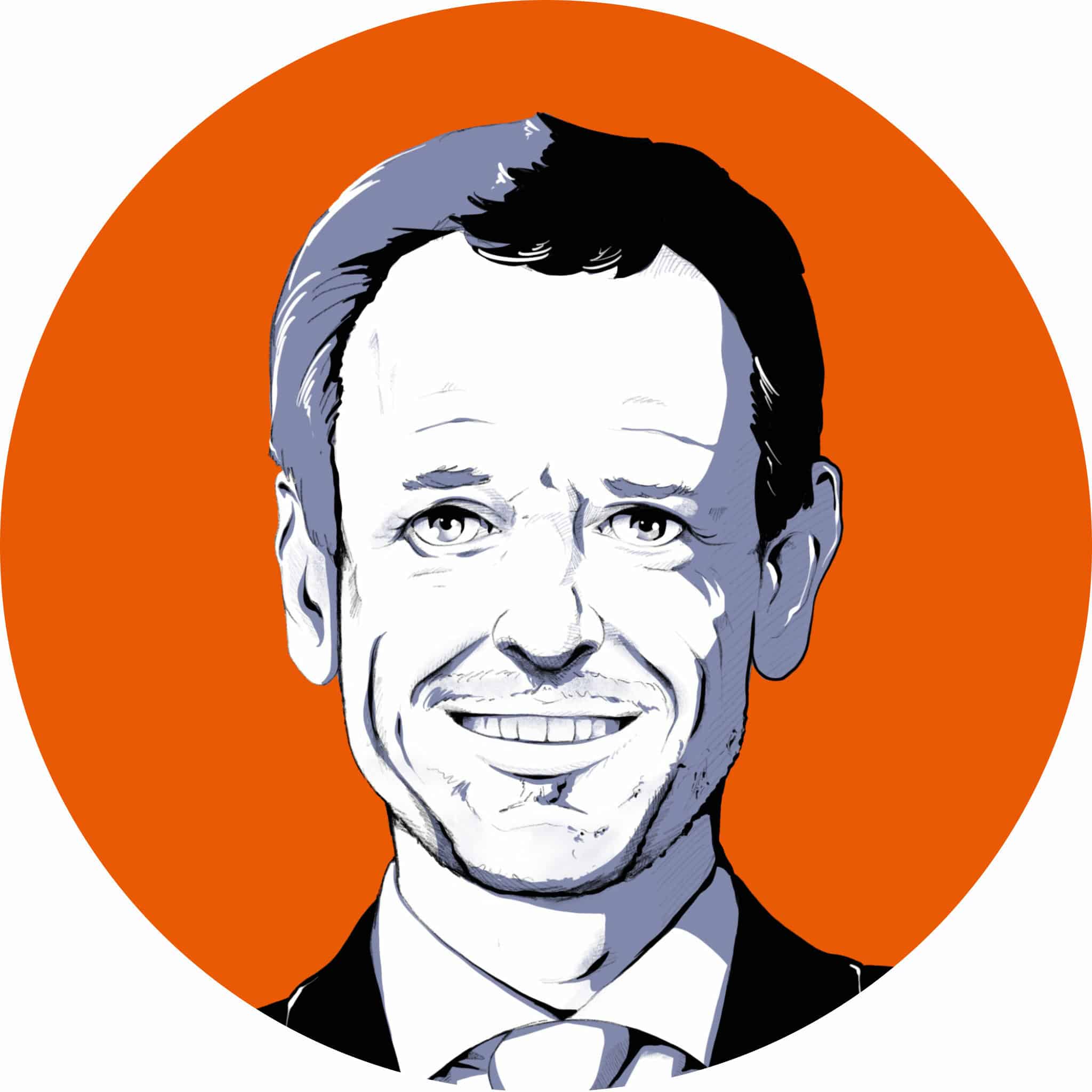 green technology for sintering
When the first MEROS plant began operating in August of 2007, everyone who visited the site of Austrian-based plant owner voestalpine thought that the sinter plant had been switched off. The air was just so clean. "It was a great moment," says Dr. Alexander Fleischanderl, who was one of the pioneers behind the new sinter off-gas cleaning solution. "From one day to the next, sintering turned from a 'dirty' process into an environmentally friendly one. MEROS was immediately so effective that we overachieved on all the targets we had set for ourselves."
There are several factors that contribute to the success of MEROS: It relies on a series of treatment steps, in which dust and other harmful components are removed from the off-gas, all the while realizing a working principle that is completely water-free. "We get several direct and indirect benefits from MEROS being a dry technology," says Dr. Fleischanderl. "We overcome many of the limitations associated with wet gas cleaning, such as a lack of effectiveness in filtering volatile organic compounds and dioxins. Also, MEROS doesn't pollute any water, which would then have to be treated." By today, MEROS has gained enormous respect within the steel industry—so much so that the core technology has led to additional dedicated dry gas-cleaning solutions for the blast furnace (MERIM) and the LD (BOF) converter (MERCON). "MEROS was pioneered from the heart," says Fleischanderl, "and we will continue to innovate with passion for the environment."
… became manager of VÖEST's steelworks in Linz, Austria, in 1948 and facilitated the inception of the LD converter. Primetals Technologies Austria originated from Voest-Alpine Stahl AG as VAI in 1988.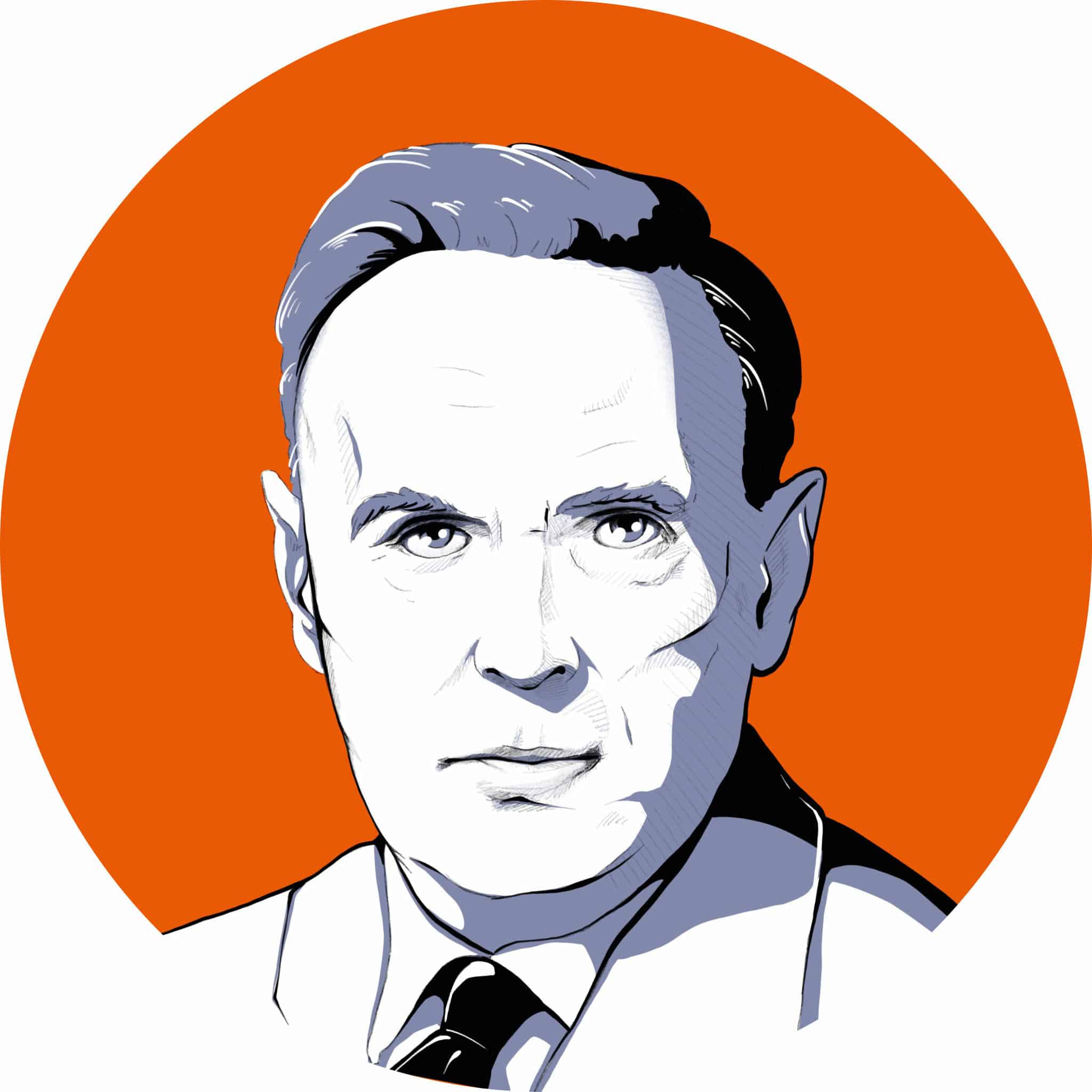 Revolutionizing steelmaking
LD steelmaking forever changed the way in which steel is produced: the majority of the output of today's steel plants is based on the process also known as the "basic oxygen furnace" (BOF) production process. "LD" stands for "Linz-Donawitz," and it is the two cities that make up this name where the groundbreaking innovation was developed. While several people were instrumental in bringing LD steelmaking to life, Dr. Herbert Trenkler was clearly one of the most relevant.
Dr. Trenkler first got involved with "oxygen metallurgy," as it was then called, in the late 1930s. At the time, he was working as a steel mill manager's first assistant at Gutenhoffnungshütte AG in Neuoberhausen, Germany. As Trenkler progressed within the steel industry, he continued his research into oxygen blow-in based steelmaking. In March 1948, he became manager of VÖEST's steel plant in Linz, Austria. In this role, he encouraged his team to invest significant resources into the research of oxygen-converter technology. Trenkler was determined to bring the new process to fruition and to implement it in his steel mill at full production scale. His efforts finally paid off when in November 1952 the first-ever LD steelworks went into operation. The second one was started up only a few months later in Donawitz, Austria. From there, LD steelmaking went on to become the world-renowned production method that it is today—and many more innovations from the same location in Linz were to follow.
… has 38 years of experience in electric steelmaking and is now Senior Expert of Technical Proposal Management at Primetals Technologies.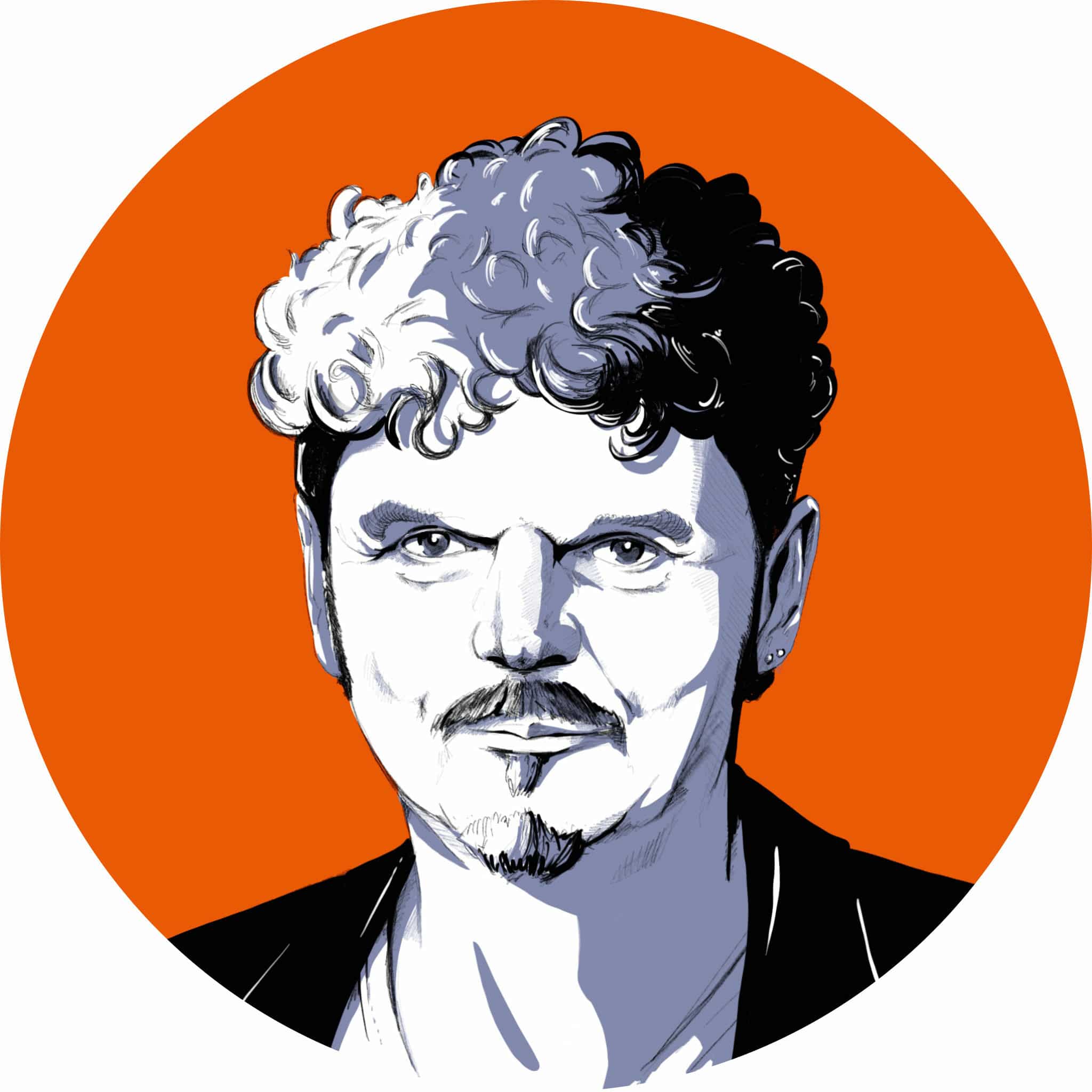 Recovering energy with brainpower
The EAF Quantum is a highly advanced electric arc furnace that can bring significant energy savings compared to conventional EAFs. It is environmentally compatible, highly available with tap-to-tap times of only 33 minutes, and can reduce the need for manual control with its smart automatic functions. The most impressive aspect to EAF Quantum is the furnace's ability to preheat scrap using the off-gas that results from its own melting process. The off-gas is intelligently routed into a specially designed shaft that is part of the furnace's scrap-charging system. The charging works by transferring scrap from a subsurface dumping station directly into the furnace with an elevator system. Before it is loaded, 100% of the scrap travels through a trapezoial preheating shaft, where it is retained for just the amount of time needed for optimal energy recovery.
Hansjörg Huber is the engineer who crafted the core design of the EAF Quantum. "The most difficult aspect was to get the charging system exactly right," he says. "This required a lot of brainpower, and a lot of persistence—not only on my part but from the entire team that eventually contributed to the solution." Another challenge was perfecting the kinematics of the furnace shell. "We wanted it all: more precise tapping, higher availability, minimal downtimes, and furnace automation." To achieve his goals, Huber kept to his motto, "crazy but basic"—driven to innovative but also down-to-earth. An excellent formula for pioneering the future.
… became Head of Technology, Continuous Casting, at Primetals Technologies (at the time VAI) in 1997 and led company-wide R&D efforts from 2008 to 2011.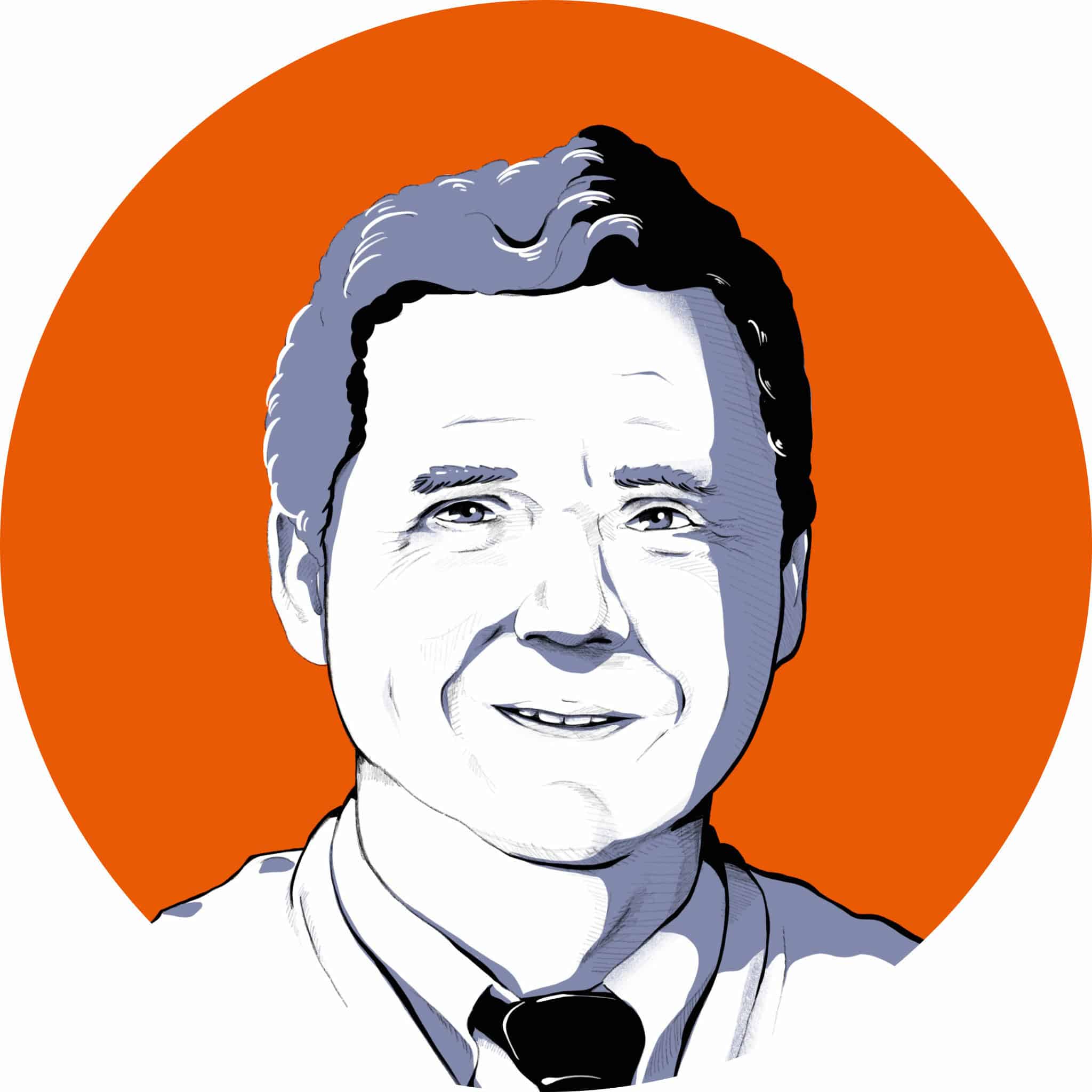 Casting solutions in the digital domain
Many of the digital casting technologies Primetals Technologies is known for would not have come to fruition the way they did, had it not been for the ingenuity, persistence, and commitment to excellence of Dr. Karl Mörwald—among them Dynacs and DynaGap*, which later led to innovations such as DynaPhase and the DynaJet Flex Nozzle. Mörwald sadly passed away in 2011 but left a technological legacy that is second to none. His passion for creating new, smarter solutions inspired those who worked with him, and his spirit can still be felt in the hearts and minds of Primetals Technologies' casting experts of today.
Mörwald was a pioneer in the truest sense, always on the lookout for new opportunities. "He had a strong desire to take things further, and he instinctively knew what aspects of a technology to optimize in order to make the greatest-possible leap forward," say those who knew him well. Not only did he strive to improve existing processes but he also wanted to craft solutions that had never been attempted before. He used his expertise in mechatronics to build new, interdisciplinary teams within Primetals Technologies, which he led to unparalleled results. "Good enough was never an option to him," is the consensus. Mörwald cared strongly about the standardization of new casting technologies to ensure that they could be implemented in a maximum number of plants with minimal adaptation—much to the benefit of many a steel producer and to the immortality of Mörwald's ideas.
… is a Senior Key Expert at Primetals Technologies, where he did pioneering work on the 3rd-generation pair-cross mill.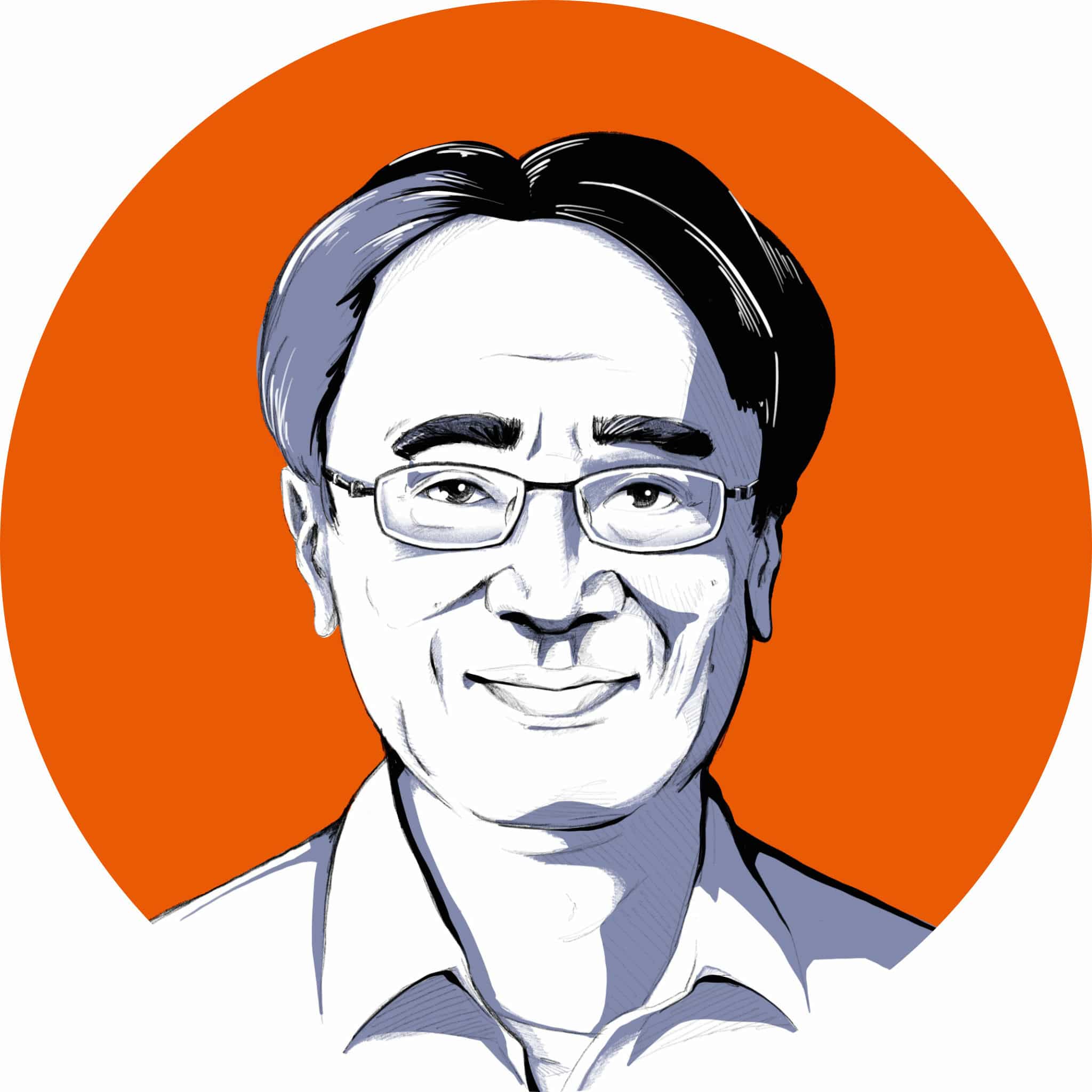 Perfect shape For hot-rolled strip
Controlling the crown shape and flatness of hot-rolled strip used to be a notoriously difficult. The 1980s witnessed a great leap forward in this context: the introduction of first pair-cross mill at the Hirohata works of Nippon Steel in Japan. The idea was simple, though hard to pull off: The upper and lower roll pairs are put in a slightly crossed position in order to counter the effect of roll bending on strip geometry.
As rolling speeds were gradually stepped up for higher productivity, and mills were increasingly required to be able to produce high-strength steels that demand high reduction, the central challenge in pair-cross mills shifted to preventing mill vibration. This is where Akira Sako of Primetals Technologies left a permanent mark. A native of Hiroshima prefecture in Japan, he joined Mitsubishi Heavy Industries in 1987 and later moved on to work at Mitsubishi-Hitachi Metals Machinery, advancing to leader of the 3D CAD Group in 2003, and to general manager of the Rolling Mill Design Department in 2010. The mill stabilizing device that was developed under Sako's leadership made it possible to run 3rd generation pair-cross mills with high reduction, avoiding harmful vibration and retaining excellent crown-control accuracy. At the same, the elegant simplicity of Sako's design required fewer mechanical components and thus saved costs. Today, Akira Sako continues to improve hot-rolling mill technology as a Senior Key Expert at Primetals Technologies Japan.
… is a Senior Key Expert for processing lines at the Primetals Technologies Hiroshima location.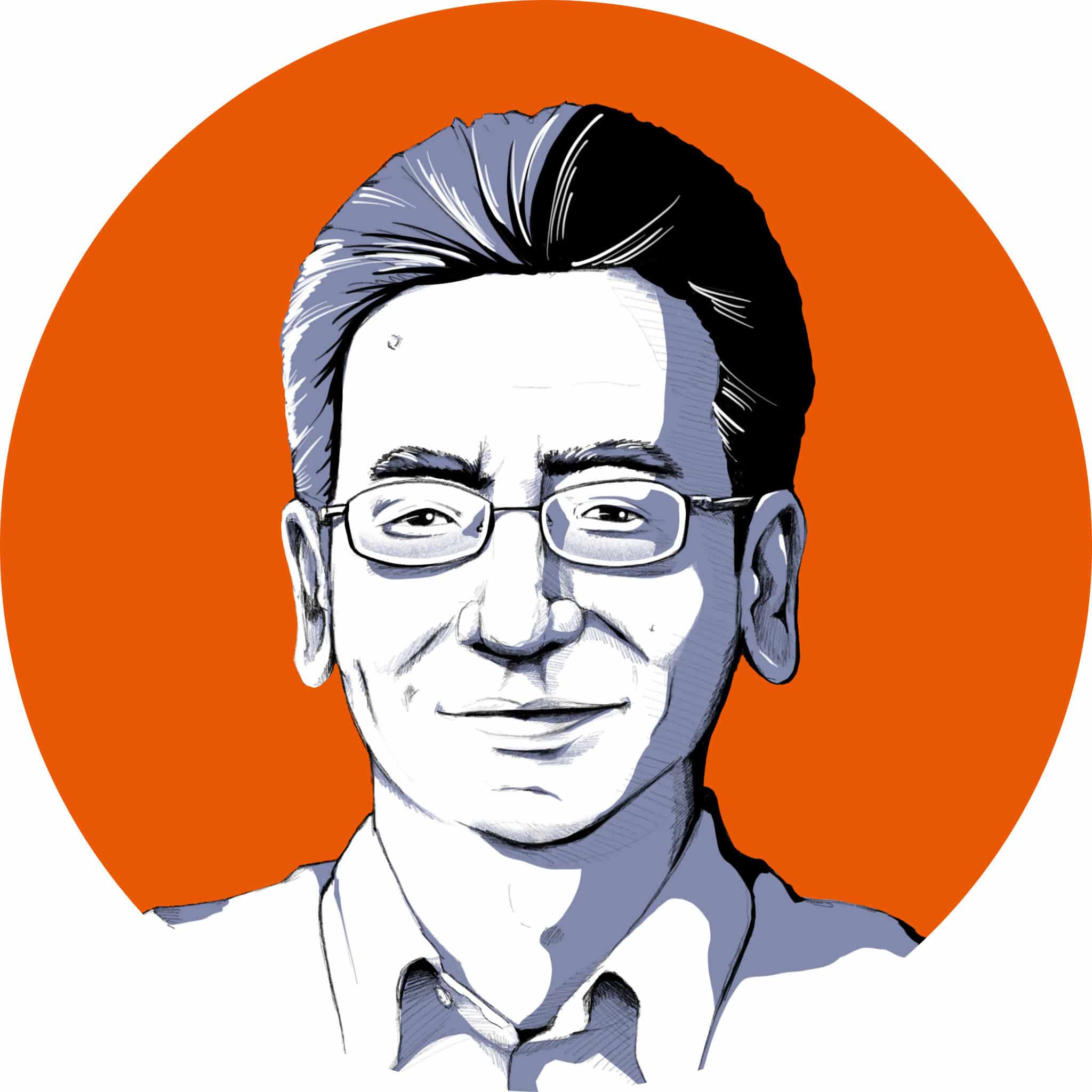 Boosting Speed IN Pickling Lines
Demand for ultra-low carbon and high-tensile steels has been steadily growing in the household-appliance and automobile industries. But many producers face a challenge, as these types of steels take two or three times as long to descale in conventional pickling lines. The iBox (immersion box) from Primetals Technologies was created to solve this problem—without the need for a circulation heating or jet pickling system.
Kosei Tsuji from the Hiroshima location of Primetals Technologies was central to this development effort. From his frequent interactions with customers, he knew that many of them had problems with jet pickling or circulation-heating type pickling methods. But box pickling was at that point only available as a retrofitting option for deep-bath tanks. That's how Tsuji came up with the idea of adapting iBox for newly installed tanks—delivering top performance without a circulation-heating system. The benefits promised to be substantial: iBox would reduce energy and maintenance expenditures and push down the cost of manufacturing and installation at the same time—since, for example, the pickling tanks would require less piping for the acid. A major challenge were the complicated fluid dynamics in the pickling tanks. With repeated tests and analysis in chemical engineering, Tsuji and his team developed a solution that elegantly avoids mixing different acid concentrations and delivers the performance their customers were looking for.
… did groundbreaking work on the Hyper UCM and is now a Deputy Head of ­Project Management at Primetals Technologies.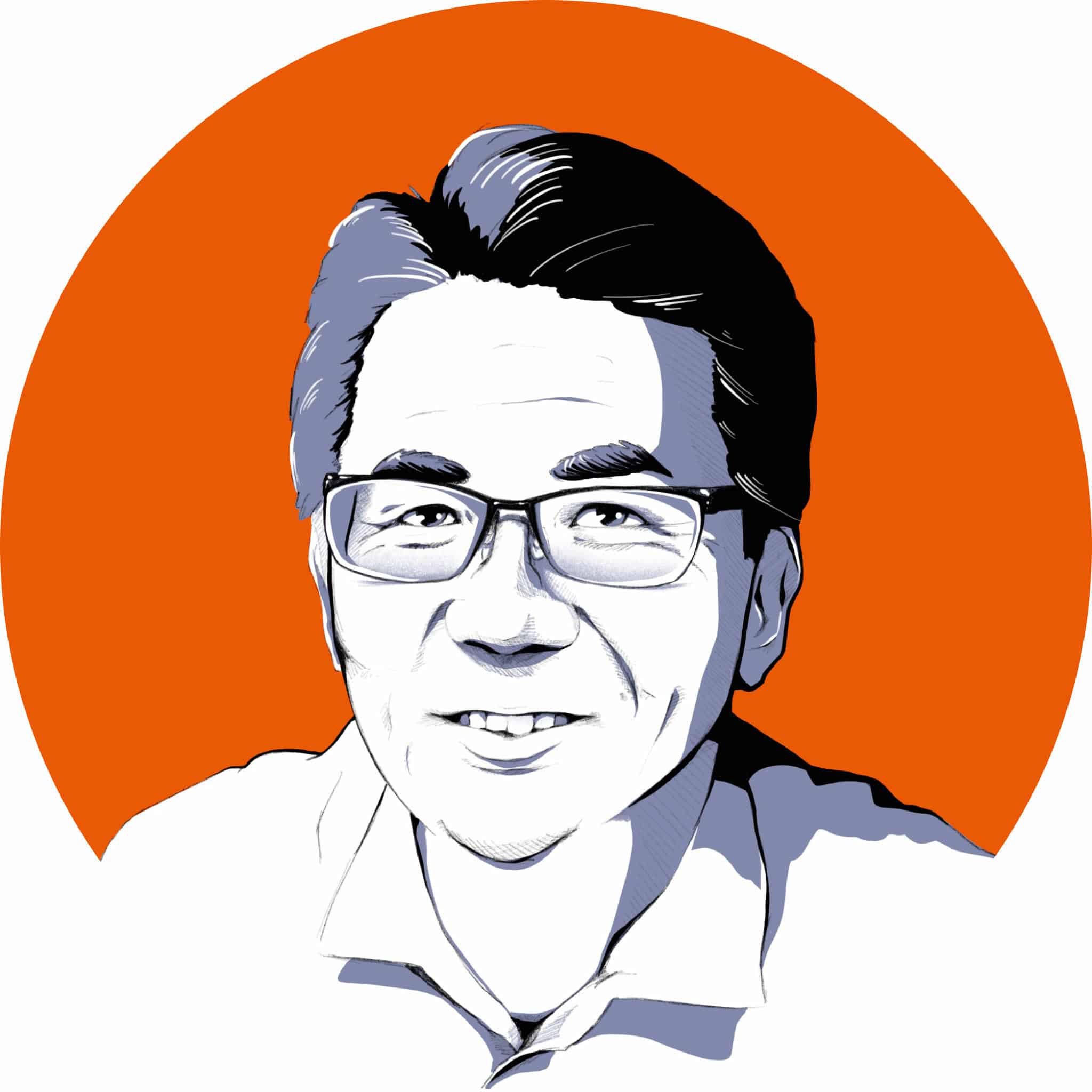 highER Reduction With smallER rolls
Demand for advanced high-strength steel grades in the automotive industry has seen remarkable growth over the past few years. In automobiles, thinner-gauge high-strength material reduces fuel economy and increases safety at the same time, and thinner, harder electrical steel sheet increases efficiency in motors for electric vehicles. The Hyper UCM (Universal Crown Control Mill) from Primetals Technologies is tailored to satisfy exactly these demands: with work rolls 20–30% smaller than the predecessor model, it can roll thinner gauges of higher-strength material with fewer rolling stands.
Shinichi Yasunari was key in developing this pathbreaking new generation of UCM. He started his carreer at Hitachi in 1986 and had worked his way up to head of the Cold Rolling Project Division at Mitsubishi-Hitachi Metals Machinery when the company became a part of Primetals Technologies. Embarking on an ambitious project to improve the UCM, he and his team of engineers carried out a comprehensive study to find the ideal combination of roll diameters for backup, intermediate, and work rolls so as to achieve optimum strip shape and keep contact pressure between rolls in the defined range. The result—what we now call the Hyper UCM—has higher reduction ability, delivers outstanding product quality at higher productivity, and lowers investment and maintenance costs at the same time. Shinichi Yasunari continues his pioneering work at the Hiroshima location of Primetals Technologies.
… is a software architect at ­Primetals Technologies, focused on innovation in the field of Through-Process Quality Control.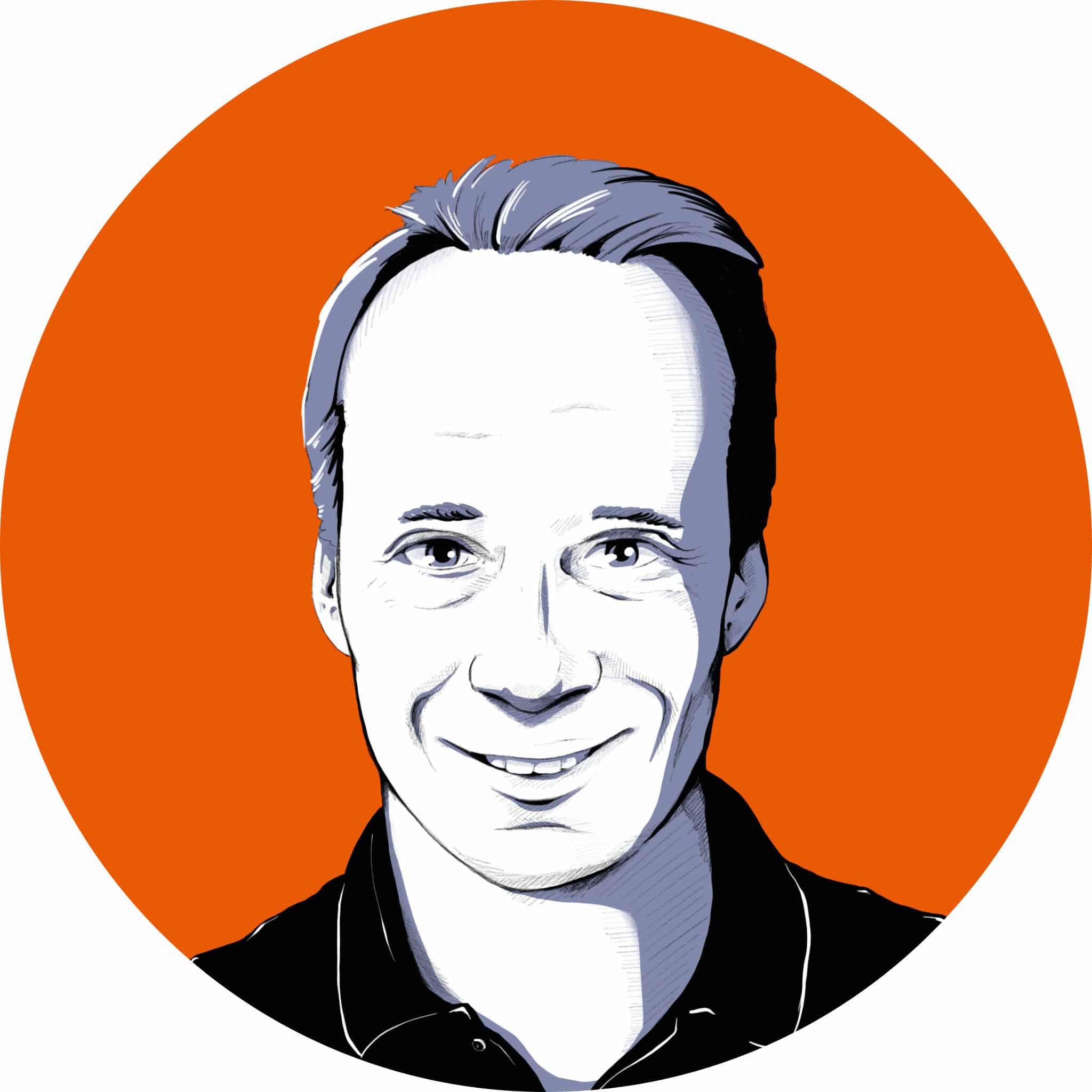 Tracking Quality all the way through
While quality tracking and quality assurance on single aggregates is quite common, there hasn't been an overarching system that connects all the dots. Until recently, that is. "Through-Process Quality Control," TPQC for short, is a software tracking system that taps into a wide array of data sources in an integrated plant and covers all parts of the metals-production chain—from hot metal all the way to the packaged coil. It is part of Primetals Technologies' Through-Process Optimization (TPO) and a major milestone for Industry 4.0 in metals production.
Dr. Klaus Seyerlehner of Primetals Technologies Austria has been instrumental in the development of TPQC from the get-go. He had been working on ­process optimization in continuous casting and considered it straightforward to expand the scope of his efforts to optimizing the entire production chain. "One of the biggest challenges was to store the massive amounts of data in a way that maximizes retrieval performance when accessing it," Seyerlehner says. He's particularly proud of the fact that TPQC breaks down traditional barriers between people and departments working on different parts of the production chain, allowing them to share data for mutual benefit. "To be able to project data in any direction, for example, from a slab to the finished coil, but also in the other direction—from the coil to the slab—makes TPQC absolutely unique, and a truly exciting tool to use."


Pioneering the future of metals ­production
While we are proud of the innovative solutions we have created to date, our focus is not on the past but on the future of metals production. Our R&D specialists are working tirelessly on new technologies that will be instrumental in moving the metals industry forward. At our numerous company locations around the world, new innovations are currently being crafted, all of which share one common goal: they are designed to ensure the long-term success of our customers in the metals business. It is our customers and partners in the industry who inspire us to find new frontiers, take up new challenges, and strive to push the boundaries.
Some of these new technologies are showcased both directly and indirectly in the following articles of this issue of Metals Magazine. However, before we leave you to discover these—often intensely customer-oriented—solutions, we would like to outline our most strategically relevant focus areas in the years to come. It is these areas that we feel will matter the most, to us and to the metals industry at large. It is these areas that we will prioritize in our thinking and in setting our daily targets. And it is these areas that we will be working on with great dedication and commitment on behalf of our customers in the global metals business.
Digitalization & Industry 4.0
At Primetals Technologies, we believe that digitalization will ultimately lead to a fully automated plant. All of the processes that occur in steel-production facilities will be optimized by advanced artificial-intelligence algorithms, which will be based on both Big Data and our sophisticated Through-Process Optimization technology. The progress we are currently making in the field of digitalization will mean that end-product defects will progressively become a rarity. Workplace safety will improve dramatically with the use of robots in the more dangerous working areas of a steel plant. Refined condition-monitoring systems and augmented-­reality solutions will help to anticipate, streamline, and schedule any necessary maintenance activities. Web-based services, provided by our powerful m.space platform, will make many things easier; for instance, ordering spare parts, organizing production-specific training, or storing sensitive documents. The path to Industry 4.0 will be neither straightforward nor short, but we are convinced it will be a fascinating journey for all involved.
Green production technologies
There are many facets to green production, and they all contribute to environmentally responsible operations and long-term sustainability. One of the solutions already available from Primetals Technologies is the MEROS system, which removes dust and harmful metallic and organic components from sinter off-gas and achieves gas-cleaning levels that would be unattainable with conventional methods. Selective Waste-Gas Recirculation is another sintering-related solution that helps to protect the environment and save energy at the same time. Arvedi Endless Strip Production has gone from strength to strength in recent years; not only does it make true endless casting and rolling a reality, it also reduces energy consumption and slashes associated costs, with savings of up to 45%. The EAF Quantum is an electric arc furnace that pre-heats scrap in a specially designed shaft using furnace off-gas, increasing efficiency by 20% compared to conventional furnaces. Aside from these tried-and-tested eco-friendly solutions, Primetals Technologies is continually developing new approaches for even greener metals production.
Asset-productivity maximization
A thorough knowledge of what goes on in a plant is crucial for any steel producer; as is making this information available to those who need it, when they need it. The Maintenance and Asset Technology (MAT) from Primetals Technologies is designed to guide all maintenance-related activities by providing maintenance staff with customized, knowledge-based support. All instructions given by MAT are aligned with the core maintenance strategy of the respective steel producer. Other important aspects of asset productivity are plant upgrades and modernization projects. In many cases, they can provide more economic alternatives to building a new facility from scratch. Plant modernization, which can often be executed during scheduled plant downtimes, preserves existing value from previous investments and extends plant lifetime. Primetals Technologies offers many more solutions that promote asset productivity and continues to extend its portfolio in this area.
Plant and business development
How can an entrepreneur best break into the metals business? What steps should a veteran steel producer take to improve operations, make portfolio adjustments, and find the right market segments to maximize profitability? The specialists at Primetals Technologies have decades of experience, both in building greenfield metals-production plants and in providing the proper guidance when new opportunities for established producers arise—for instance the manufacture of advanced high-strength steels. In all of these scenarios, detailed market analysis and technology-oriented consultation are required. Primetals Technologies offers support in project development at the earliest stages, opportunity and feasibility studies, environmental concepts and solutions, process- and technology-­related know-how, and logistics optimization. These services are all possible thanks to Primetals Technologies' vast application knowledge and its uniquely innovative solutions.