Primetals Technologies Communications Officer Deng Yang spoke with Li Wei on the site of HBIS Chengde's future cold-rolling-mill complex—­a project that was recently initiated jointly by the two companies. HBIS Chengde, established in 1954, is seen as the birthplace of vanadium-titanomagnetite smelting in the blast furnace and of the vanadium-extraction process in China. It is regarded as the "vanadium capital of northern China" and a worldwide leader in the development, utilization, and commercialization of vanadium and titanium resources.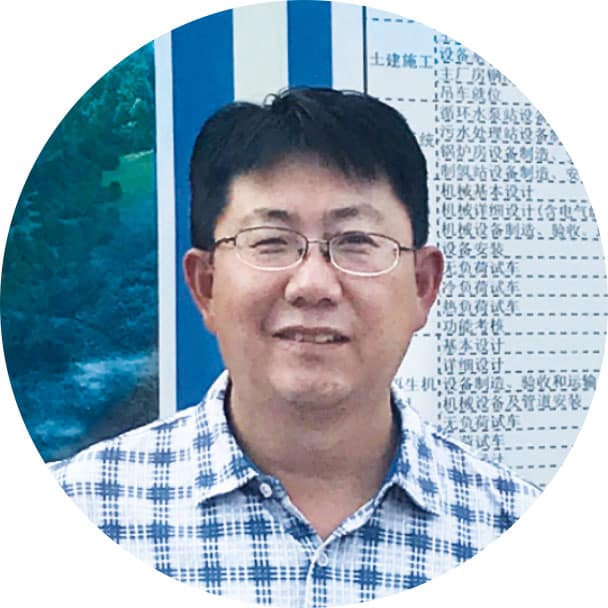 HBIS Chengde recently ordered a continuous pickling line and a hot-rolling galvanizing line from Primetals Technologies, which will be used for the production of vanadium-titanium high-strength cold-rolled steels. Why did HBIS Chengde choose Primetals Technologies as its partner?
Li Wei: There are three reasons for our choice: First, HBIS Chengde had already successfully collaborated with SVAI, one of Primetals Technologies' predecessor companies. Both parties enjoyed a very good relationship in terms of project implementation, technical exchange, and R&D. All of that combined laid very solid foundations for this partnership today. Second, the local market has increasingly opened itself up to newly developed forms of hot-rolled strip that can be used as a cold-rolled strip substitute. This change is largely due to the success Shangdong Rizhao have seen with their Arvedi ESP lines. We are aware of the significant impact of state-of-the-art rolling technologies on conventional solutions and have continually updated our knowledge in rolling. Third, the Chinese government is encouraging intelligent manufacturing and green manufacturing, which makes it even more critical for us to implement technological upgrades and extend the production chain. We were impressed by Primetals ­Technologies' excellence in mechanical manufacturing and automation control and saw them as the leading equipment supplier and service partner. This is also why HBIS group signed a comprehensive strategic-­partnership agreement with Primetals Technologies in February 2018, which will benefit both parties.
What are the main areas on which HBIS will be ­focusing?
Li: The business strategy of HBIS Chengde is to "refine iron and steel, enhance vanadium and titanium, and enlarge the non-steel sector." To refine iron and steel, we need to focus on the following aspects without increasing production capacity: First, updating and optimizing existing equipment and software so as to reduce failure rates and improve accuracy and availability. Second, strengthening R&D capabilities by establishing a qualified R&D team, investing in new products, optimizing new product R&D and production processes, and improving benefit levels. Third, extending the existing production chain to increase the ratio of value-added products, expanding our customer base in the high end, enhancing product competitiveness, and diversifying our service portfolio.
How can you further strengthen the position of your company in China?
Li: In the current economic climate, the foundation of our core competitiveness is shifting from a technology- and equipment-based to a customer- and market-­oriented direction. Since 2017, HBIS Chengde has been doing a lot of work on market matching, market development, and structural readjustment. We have established a professional marketing team to further improve our customer services and meet requirements for customization.
What are the new technologies in environmental innovation?
Li: HBIS Chengde will produce cold-rolled products for automotive light-weighting. While exhibiting the same dimensions as their equivalents, our products will have better strength and elongation. We will replace existing products with thinner sheets, which will not only reduce vehicle weight and consequently emissions but also optimize quality and performance. This is our biggest advantage. In September 2017, we founded HBIS Chengde Research Institute for Vanadium and Titanium Industrial Technology with the goal of focusing on the efficient and clean utilization of vanadium and titanium resources as well as on R&D and the commercialization of new vanadium- and titanium-based high-tech materials. It is our intention that these efforts will be to the benefit of not just HBIS Chengde but also of our province and our country as a whole.
How advanced are Chinese steel producers today compared to the industry worldwide?
Li: The rapid growth of the Chinese steel industry in recent years has had a significant impact on the global steel industry, but we still have a long way to go before we catch up with more advanced producers in terms of intelligent manufacturing and high-end products. Our products are mainly low- and medium-end, typically automotive steel. On the other hand, the quality of locally produced cold-rolled products is constantly improving, as are the related services. Also, the government regulations on production-capacity control and environmental protection have encouraged steel companies to develop high-quality and value-added products. This is also the philosophy adopted by HBIS Chengde.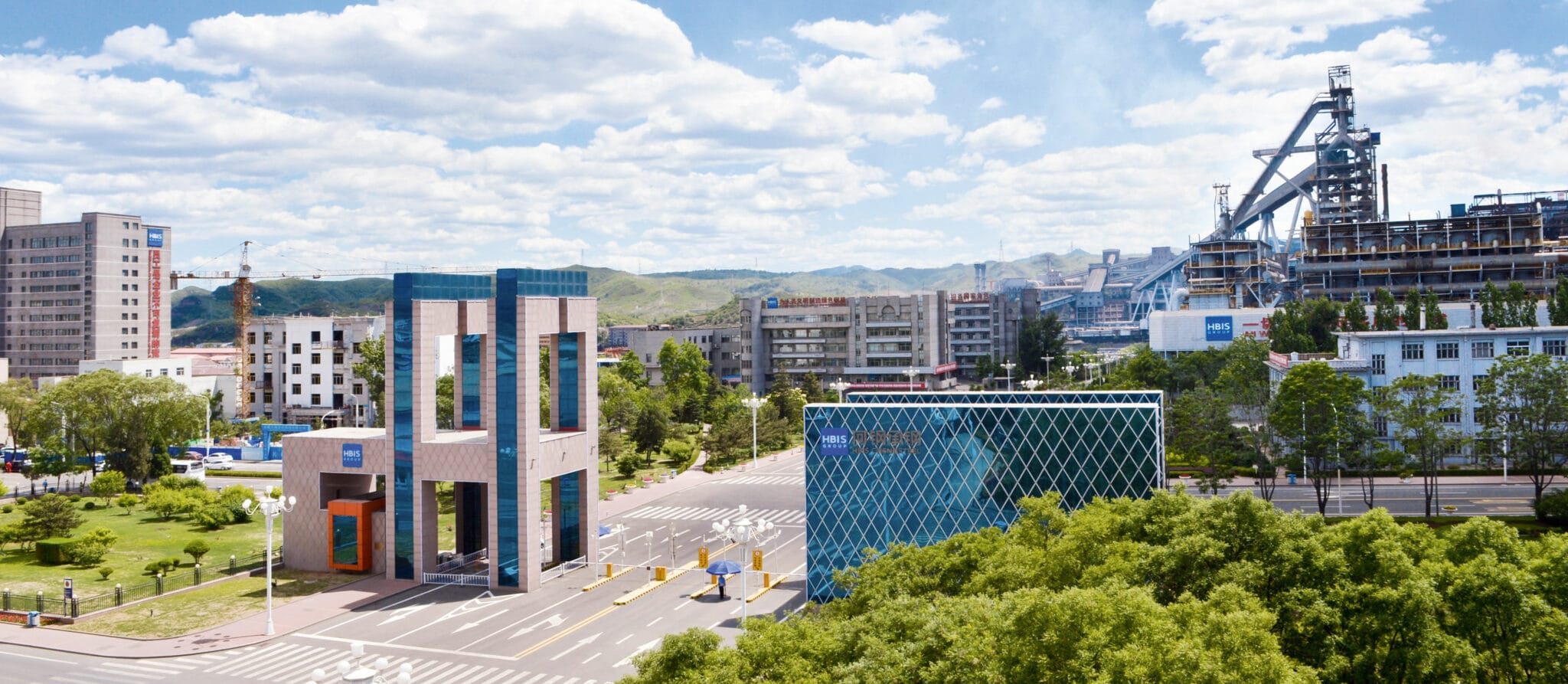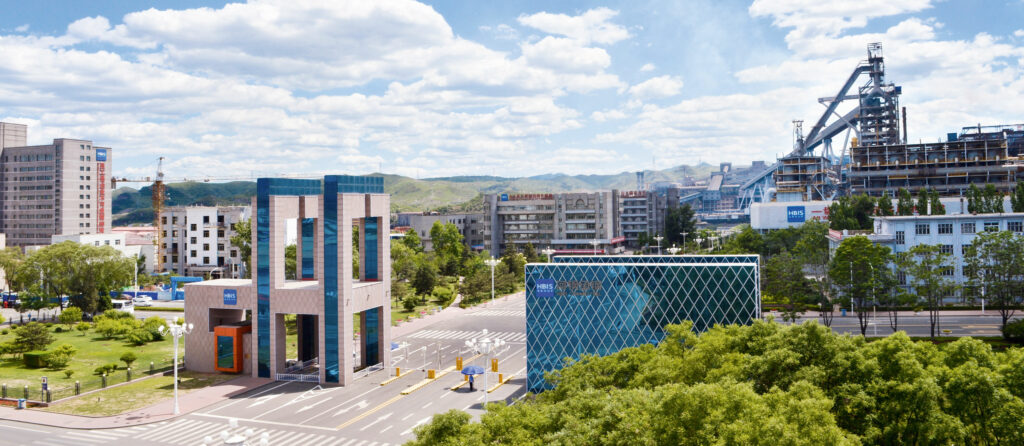 We are confident that steel will maintain its strategic position and play a key role in the development of the world economy."
What do you see as the main industry trend over the next 10-15 years?
Li: We are confident that steel will maintain its strategic position and play a key role in the development of the world economy. As one of the basic industrial materials, steel is irreplaceable, and as one of the supporting industries, the steel industry is indispensable for the development of the world economy. The Chinese steel industry will focus on improving quality and efficiency, and will support the development of both the Chinese and world economies through continual transformation and upgrading, low-carbon development, and open business development.
In order to strengthen China's high-end manufacturing industry, the Chinese government devised the "Made in China 2025" development strategy. What is your contribution to the program?
Li: HBIS Chengde has been building a modern reference plant that promotes green manufacturing and intelligent manufacturing. We are set to continue this path and will be in a perfect position to support the "Made in China 2025" program once our new project for the production of vanadium and titanium high-strength cold-rolled sheet has been completed. For example, we will install a manufacturing-execution system that will enable our clients to query the current status of their order: whether the products they ordered are in the planning stage, being processed, or have been shipped, and which port they have been transported to. We are building a product-tracking system, so that products can be automatically tracked by clients via the Internet. The system has been put into operation with basic functionality, and it will be further improved.
Sounds like a fascinating solution. Can you give me another example of an intelligent-manufacturing technology you will be using?
Li: Certainly. We, for instance, plan to install a deslagging robot and automatic unpacking equipment in addition to the existing automatic packing machine, automatic-banding machine, and unmanned crane, so that we will have a fully intelligent production line. The unmanned-crane system is an in-house design by HBIS Chengde, which will facilitate the application of an automation concept and the implementation of a new approach and new technologies in production-line operation, maintenance, and management. After some further refinement, it will be rolled out gradually to the whole HBIS Group.