Everybody who is somebody in the metals business gathered for METEC 2019, the industry's premier trade show, in Düsseldorf, Germany. Here is a look back.
As the steel industry is bracing for a bumpy ride in an uncertain economic and regulatory environment, the METEC 2019 trade show and conferences provided a forum to reflect and learn, and to seek analysis, support, and guidance.
At Primetals Technologies, we took the opportunity of METEC to start a conversation, listen, exchange ideas, and find a common path forward to the benefit of our partners. The crisp, open, and bright design of our booth reflected that attitude and encapsulated it in a trade show motto: "Connect to Next". Four focus areas in the booth served to steer the conversation toward trends that we think will shape the metals industry of tomorrow: digital plants ("Connect to Smart"), sustainable steel ("Connect to Green"), productive assets ("Connect to Efficient") and new business ("Connect to Strategic"). And at a press event during the show, we took the opportunity to reveal a groundbreaking innovation that allows for hydrogen-based, carbon-free reduction of iron ore.
Please enjoy the following few images with impressions from the show—we hope to see you next time!
STEEL CITY
—THE STEEL PLANT OF THE FUTURE
While the industry has been talking about the fully interconnected, digital steel plant for years, it is still a distant vision in the eyes of many. "Steel City", the dominant exhibit at the Primetals Technologies booth, was our way of making this vision a palpable reality—albeit in the form of acrylic models and LED screens. It allowed our experts to tell their stories from a birds'-eye view of a virtual steel plant—and demonstrate how the smart, digital orchestration of various process units, the optimization of quality and accumulation of know-how along the entire steel-production chain will benefit plant operators countless ways.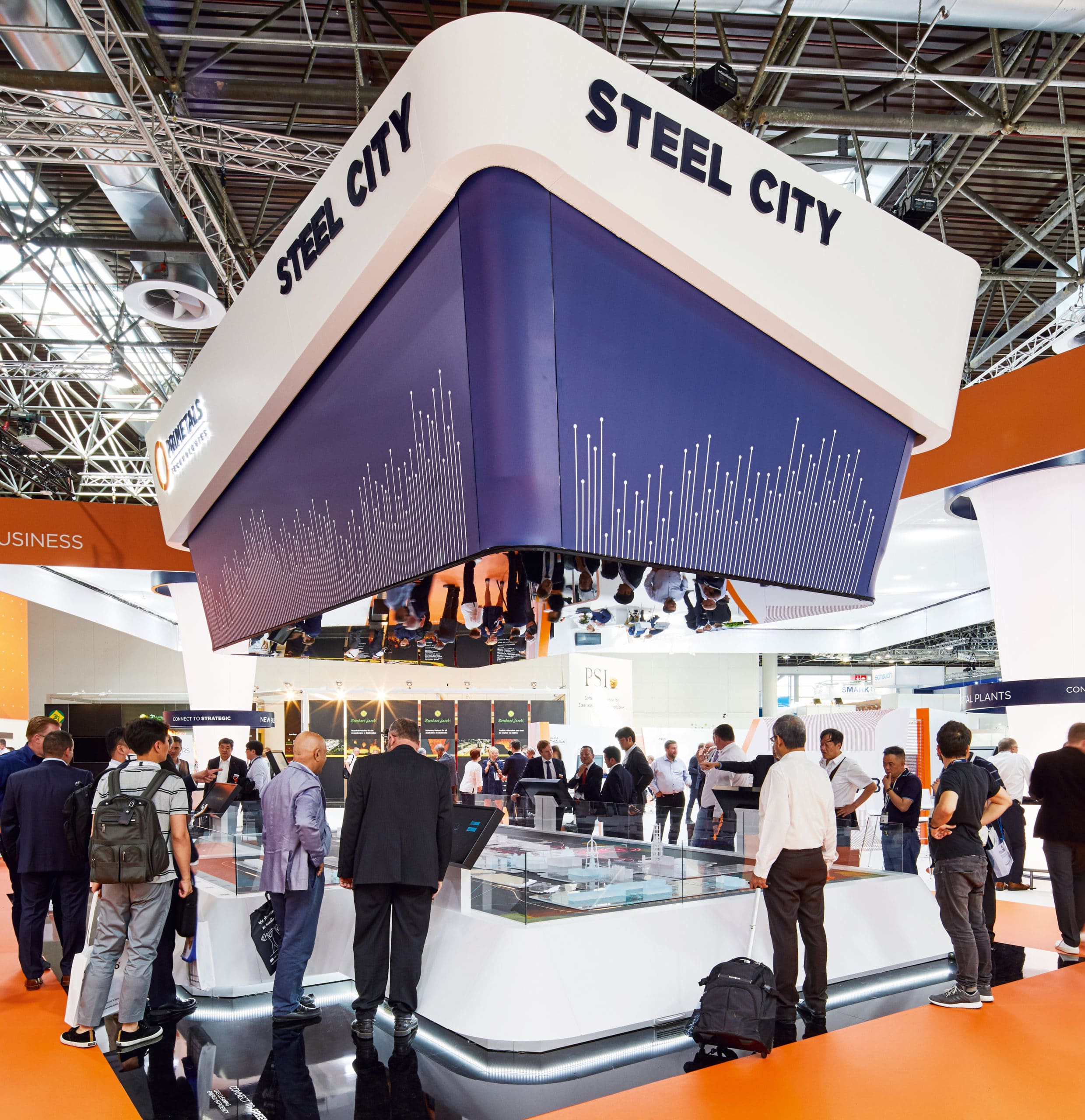 FUTURE LAB
—HANDS-ON EXPERIENCE OF DIGITAL SOLUTIONS
A conversation over coffee in a meeting room only goes so far—there's a point where you want to get into the nitty-
gritty. The "Future Lab" at the Primetals Technologies booth was set up to do just that. An area with several workstations, manned with experts of the respective fields, provided visitors with a hands-on experience of digital solutions—ranging from upstream and downstream process optimization, digital twins, condition monitoring and predictive maintenance, all the way to the new array of online services under the umbrella of our new e-services platform m.space. The Future Lab proved to be exceptionally popular.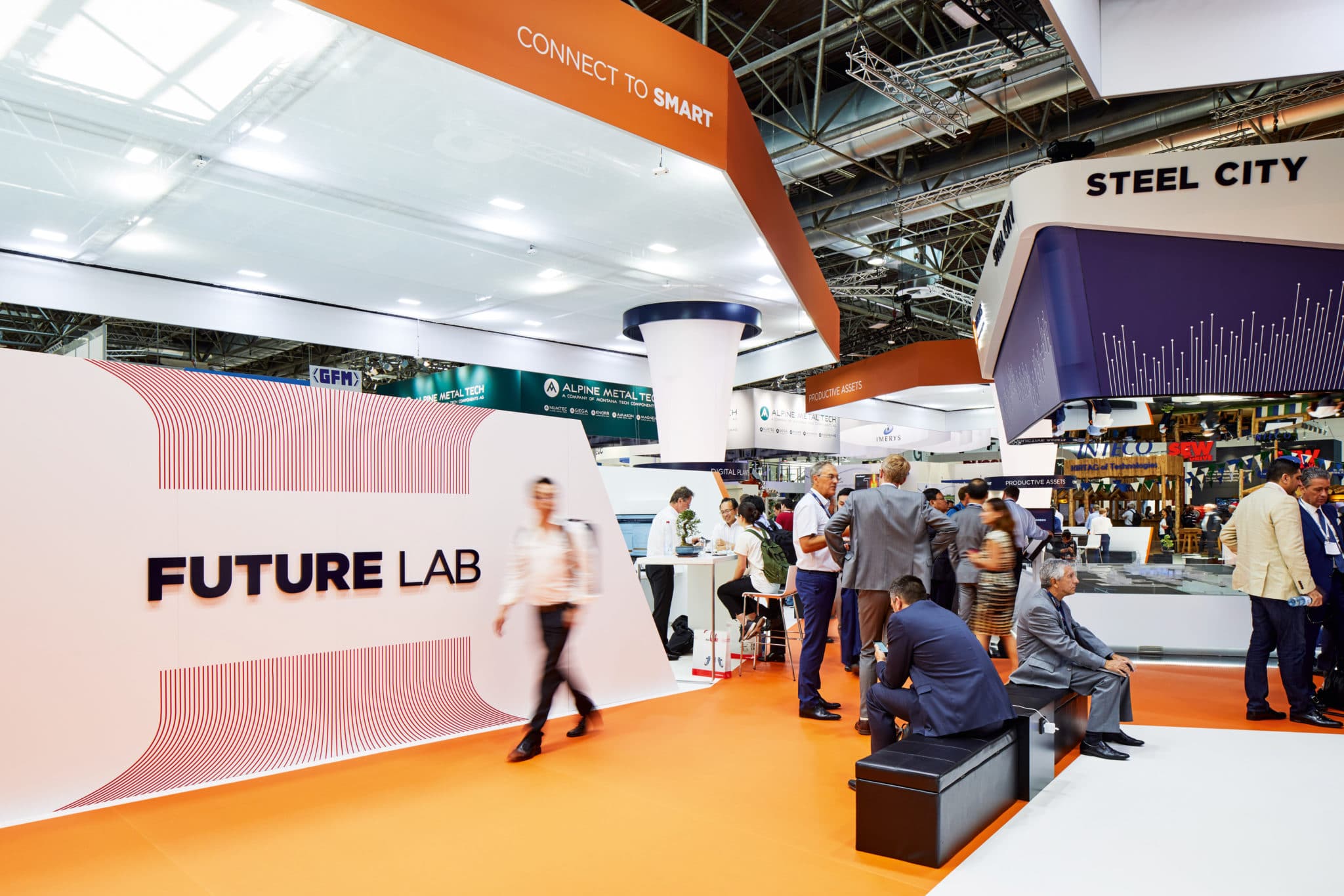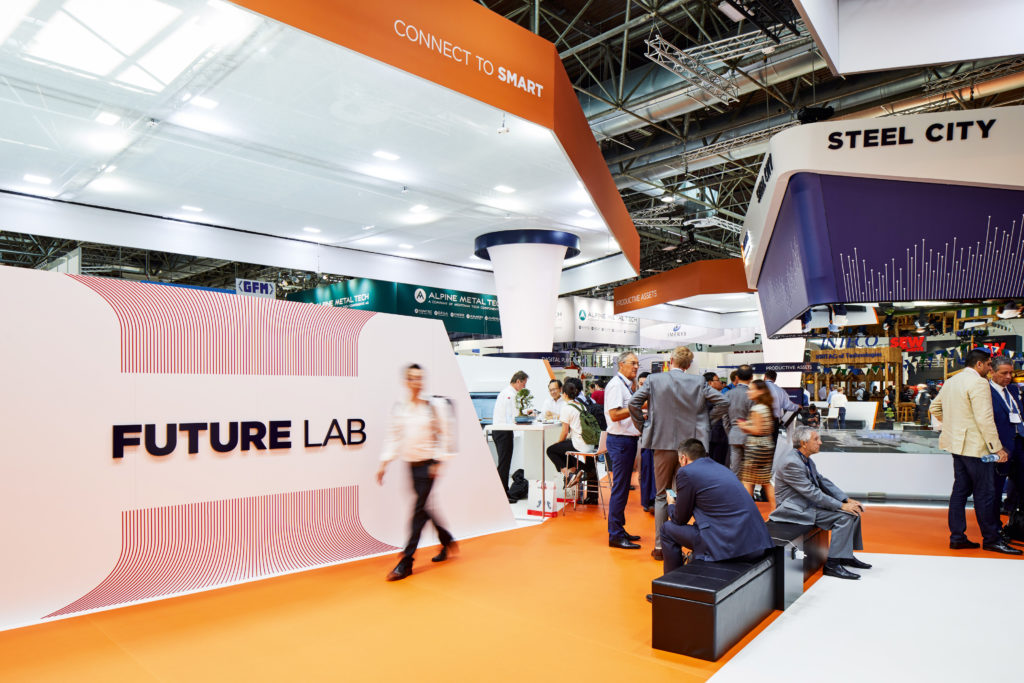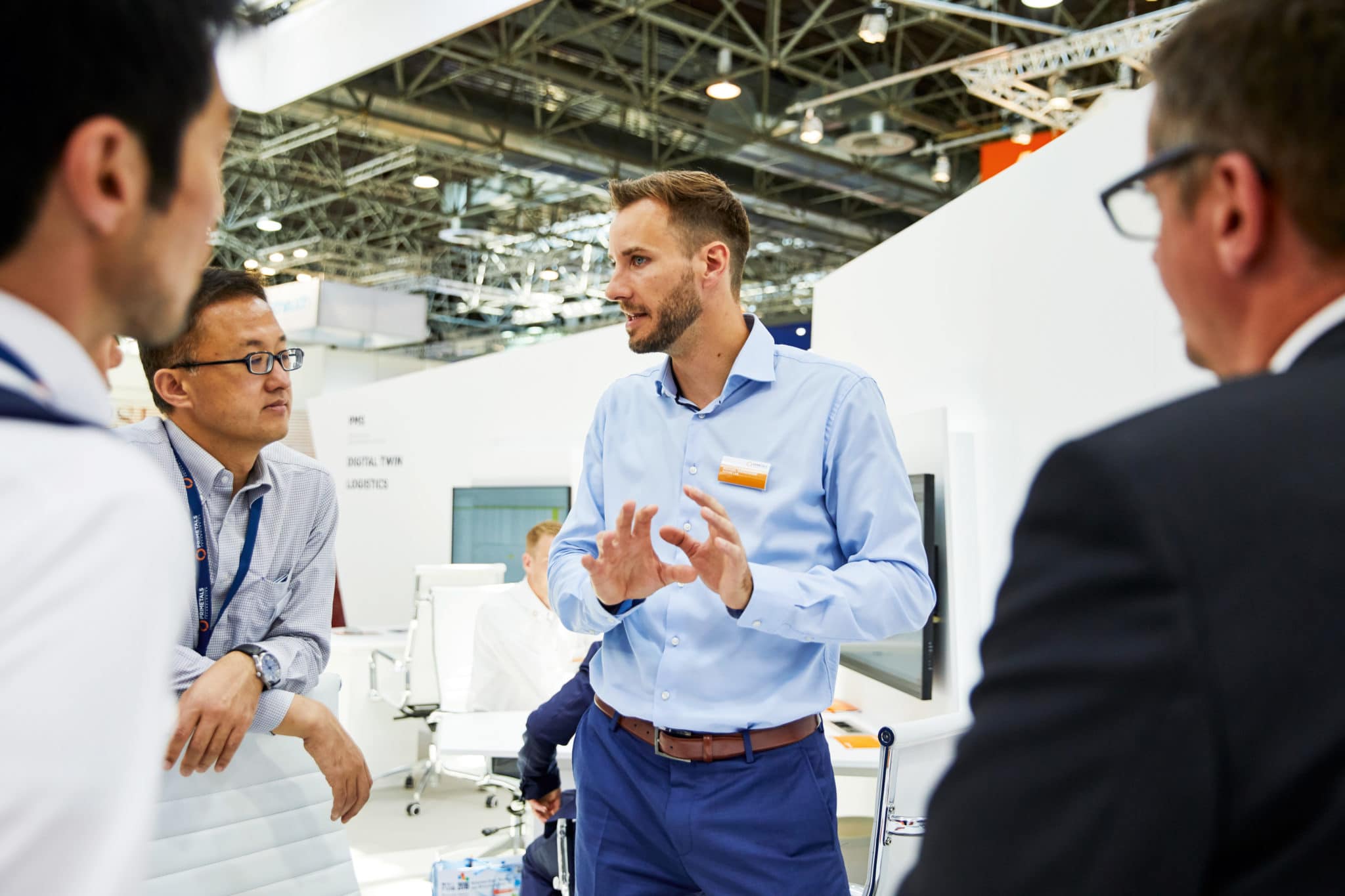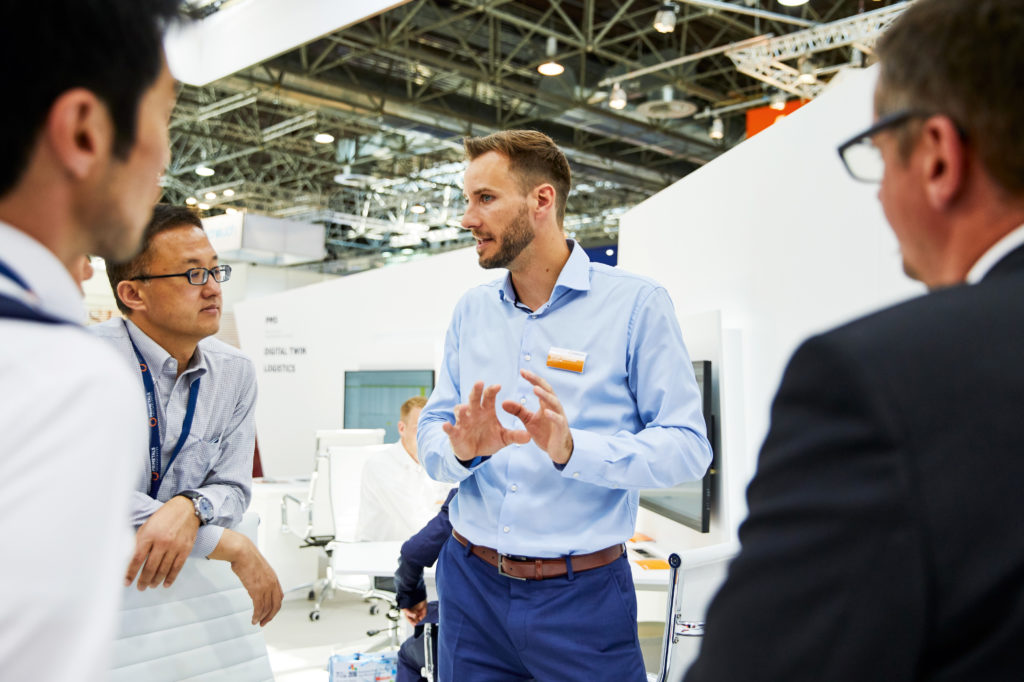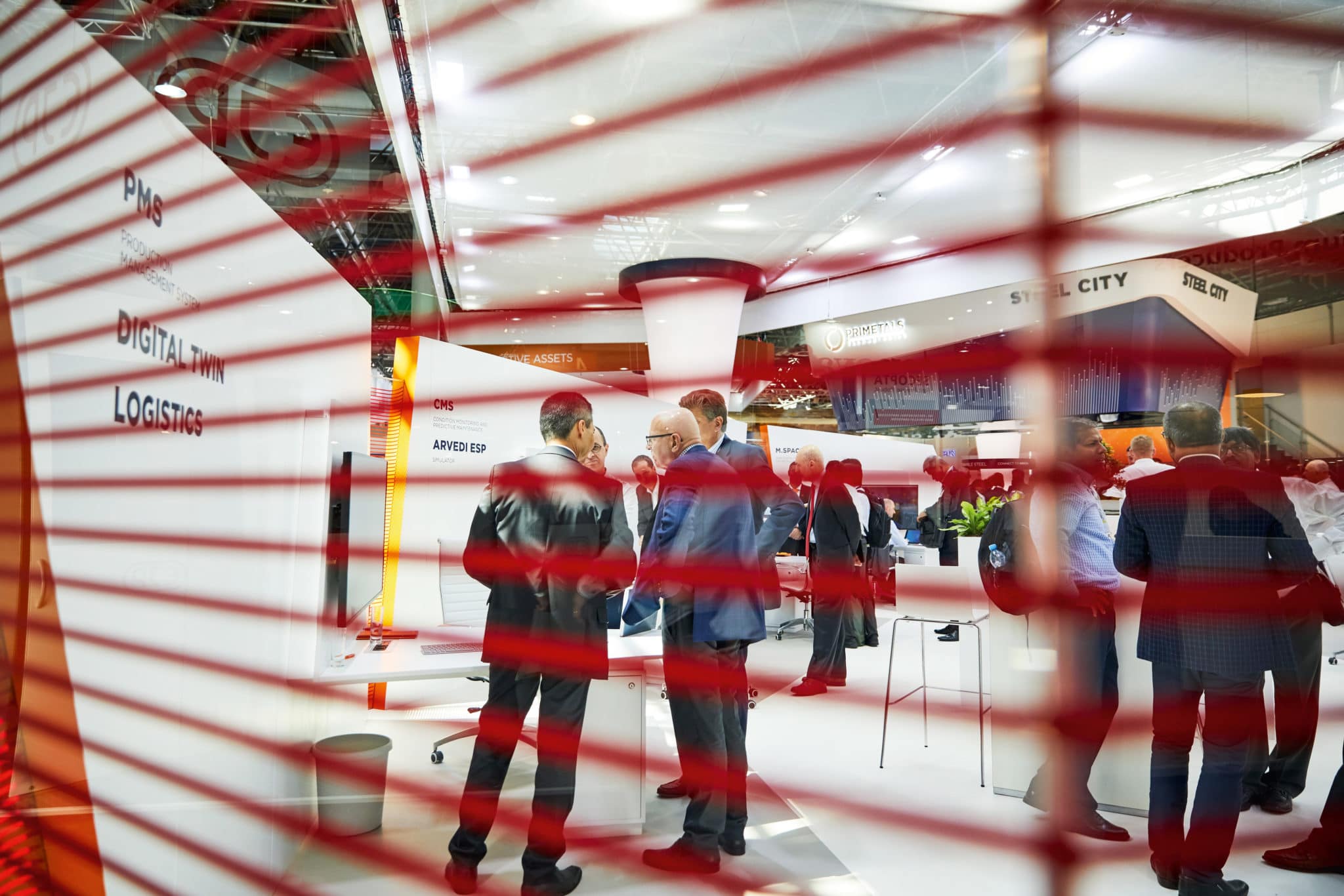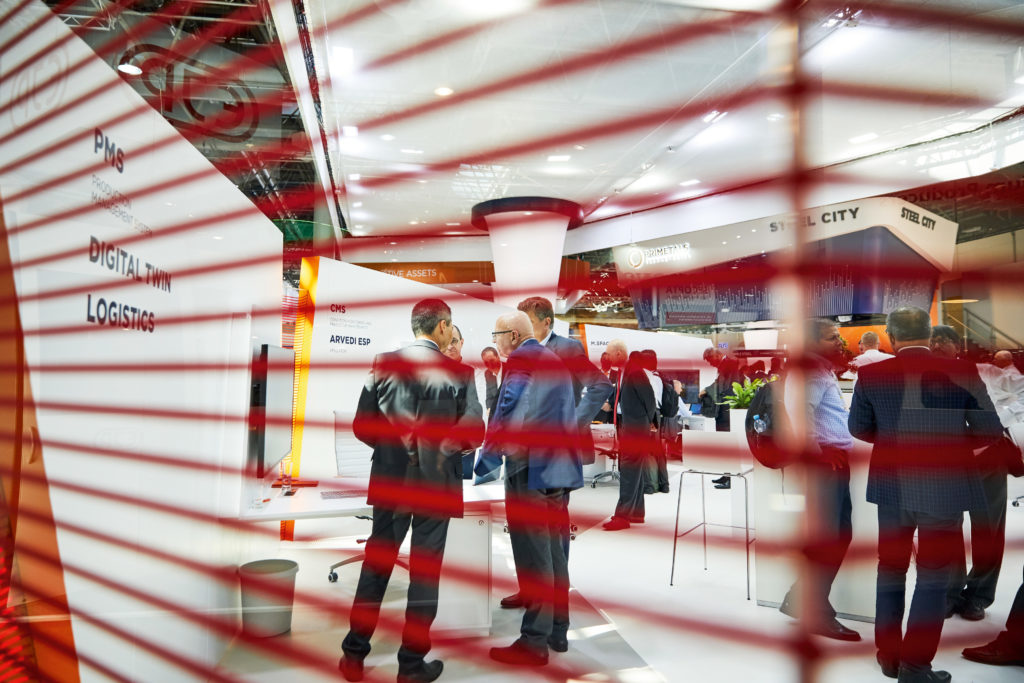 PIONEERS LOUNGE
—TALKS AND PANEL DISCUSSIONS
The exciting event program of the "Pioneers Lounge" at the booth attracted diverse audiences from all across the industry. The aim was to connect thought leaders from various fields with their peers and create a space for presentations, moderated panel discussions, Q&A sessions, and also allow for some off-the-cuff conversation and networking between time slots. Highlights included a session on sustainability in steel production with guests from ArcelorMittal and voestalpine, a panel discussion on the minimill project of Bangladeshi steelmaker GPH Ispat, and a celebration of 10 years of Arvedi ESP with special guest Giovanni Arvedi and representatives from U.S. Steel.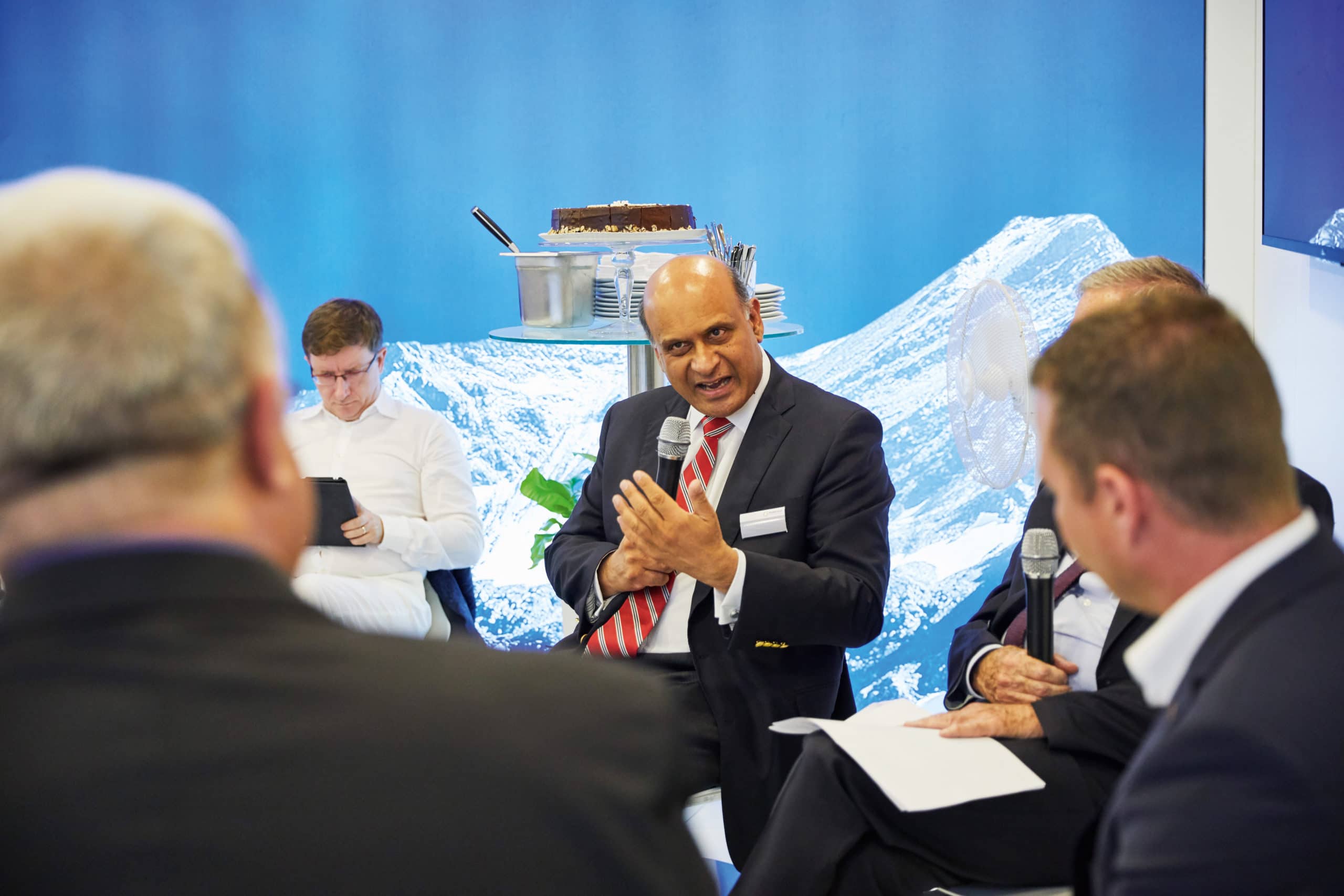 EAF QUANTUM
—LEGO EDITION
"Increasing efficiency piece by piece" was the inscription on this artifact, painstakingly assembled during the fair by German Lego artist Pascal Lenhard: A detailed model of Primetals Technologies' Quantum electric arc furnace with moving parts, including a fully functional scrap-charging elevator. The furnace was started up to much fanfare on day three by the Managing director of ­Primetals Technologies Germany, Dr. Martin Fleischer and has since been proven to use even less electricity than the original. The model now decorates the lobby of the Willstätt-Legelshurst location of Primetals Technologies.