This post is also available in: 简体中文 (Chinese (Simplified))
Special steel manufactured at voestalpine Edelstahl GmbH meet the unique requirements of a wide range of demanding industrial applications. The high-performance metals are sold globally and find use in the aviation, oil & gas, tool-construction and consumer-goods industries, in addition to the energy, chemical and medical sectors. But what does the future hold for special steel? Franz Rotter, Chairman of the Management Board of voestalpine Edelstahl GmbH and Member of the Management Board of voestalpine AG, answers this question and addresses other topics in the following interview.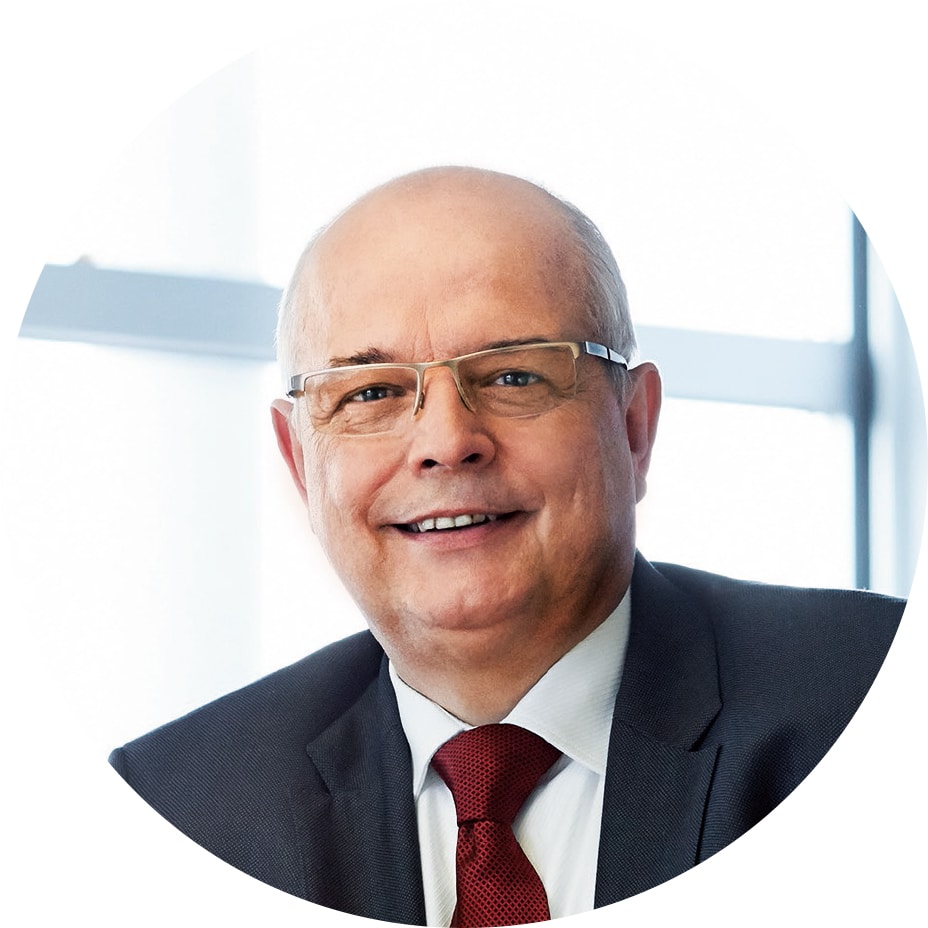 What do you see as the main challenges currently facing the special steel industry?
Franz Rotter: The increasing volatility of the markets calls for a significant improvement in the flexibility of processes along the entire value-added chain right up to the customer. Ever-tougher competition across all sectors of the industry means that the cost position has to be continually optimized. Secondly, every aspect of operational excellence – in terms of both product and process quality – needs to be significantly improved. In the case of the Special Steel Division of voestalpine, we are striving to further consolidate our global market leadership in tool steel. We are also building on our superiority in the field of special materials for high-tech niche areas such as aviation, oil & gas exploration, and other technology-driven sectors. We are able to do that because of the total commitment of our employees to improve our processes and increase efficiency. We also rely on special programs such as Lean Management, CIP [continuous improvement process] and other initiatives to achieve this.
What type of solutions or developments would additionally support you to meet these challenges?
Franz Rotter: As far as we're concerned, innovations in the process stability of production technologies and the implementation of conceptual solutions from the Industry 4.0 arena are essential. Digitalization at all process stages is already reality and will continue to be absolutely critical. The human factor is obviously also important, such as the highly qualified, skilled specialist that represents the interface between IT and machines.
Do you see any dramatic breakthrough technologies coming up in the next few decades?
Franz Rotter: On the one hand, I see various technologies that enable continuous processes and process integration. On the other hand, I would like to mention additive manufacturing – or 3-D printing – with metal powder as an example of a disruptive development in manufacturing technology. This allows prefabricated components with the most complex geometric shapes to be produced. It's still too early to say exactly what the implications of this development will be in terms of market logic. This is why it is so important for the Special Steel Division to play a leading role in shaping this area. At our sites in Austria, Sweden and Germany, we are working on both the development of metal powder for this process and on component manufacturing. This innovation is currently at the market-entry stage. The fact is that the strengths of these technologies can only be demonstrated when component design changes result in a genuine benefit for the customer, which requires a full understanding of the customer's application know-how.
From which sectors does special steel face a substitution threat, and what needs to be done for steel to remain competitive and the material of choice for downstream manufacturers?
Franz Rotter: I strongly believe that also in the future, steel-based technological innovations will continue to be the cornerstone of virtually every technological challenge. That applies to both mobility systems and energy generation, and particularly to environmental technology. The greatest difficulty in implementing these innovation steps might be the disparity in timing between politically motivated regulations and technological developments.
What new product applications for metals can be expected to emerge by 2050?
Franz Rotter: That's a difficult question, because the answer lies in knowing the technological prospects of the "back markets" of individual industrial sectors. In the special steel sector, the potential at the product level for new composite materials, for example in powder metallurgy, is huge. But developments in manufacturing processes are also starting to exhibit both evolutionary as well as disruptive aspects. Examples here include again additive manufacturing processes or the further development of classic process technologies in conjunction with digitalization.
What do you see as the main areas where further research and development is necessary for improving production operations, costs and market opportunities of the metals business?
Franz Rotter: The careful use of resources, process automation, digitalization along the entire value-added chain and overall operational excellence are the main areas of innovation in terms of creating added value.
What impact does the Kyoto 2050 deadline, which specifies a reduction of specific greenhouse gas emissions by 50% compared to 2005 levels, have on special steel production?
Franz Rotter: The production of special steel in the electric arc furnace is actually a very CO₂-lean process. But apart from that, we obviously strive, wherever we can, to be as environmentally and resource-conscious as possible. One example of our efforts to further reduce the use of natural gas and to lower CO₂ emissions at our own production facilities is the replacement of old burner systems in the heat-treatment and reheating furnaces with more modern burner technologies. But our commitment is reflected not just in our environmental efforts and the subsequent reduction in process-related emissions; it also covers innovations in recycling, new technologies for replacing fossil fuels and reducing agents, the area of energy as mentioned earlier and, last but not least, transparent and efficient environmental management.
You already mentioned the importance of the human factor. What new sets of skills will be required from employees in the metals industry in the future?
Franz Rotter: The classic heavy labor that you often see in movies is a thing of the past. We're seeing a shift from the more traditional manual labor toward the greater use of technologies. Employees are becoming "high-tech process supervisors." They sit in control rooms that resemble an aircraft cockpit. The jobs involved require highly qualified, skilled people.
All in all, are you optimistic or pessimistic about the future of the metals business?
Franz Rotter: Because the substitution of special steels is not possible, the long-term demand for steel and special steel can be seen as assured. Steel is the ideal product for many technologies and has considerable potential for development. Its broad range of applications ensures its marketability. We, as the Special Steel Division of voestalpine, focus on technological niches in global markets where the customer's exacting requirements are aligned with our own strengths. This is a strategy that relies on years, if not decades, of groundwork as well as on extensive and permanent innovation.
FRANZ ROTTER
Franz Rotter studied mechanical engineering at the University of Leoben in Austria. Between 1981 and 2006 he held senior positions at voestalpine Group, Iso-Holding AG, Austria Antriebstechnik AG and AMAG Group. In 2007 he was appointed as a Member of the Management Board at Boehler-Uddeholm AG, which became voestalpine Edelstahl GmbH in January 2011. Since then, Rotter has served as the Chairman of voestalpine Edelstahl GmbH and also as a Member of the Management Board of voestalpine AG.