Andreas Viehböck is the Global Head of Casting and ESP at Primetals Technologies. He cares deeply about creating an environment in which team members can create groundbreaking innovations for the company's customers in the global steel industry. In this interview, Metals Magazine speaks with Andreas Viehböck about endless casting, leadership, innovation management, his sources of inspiration — and about his personal view on what if …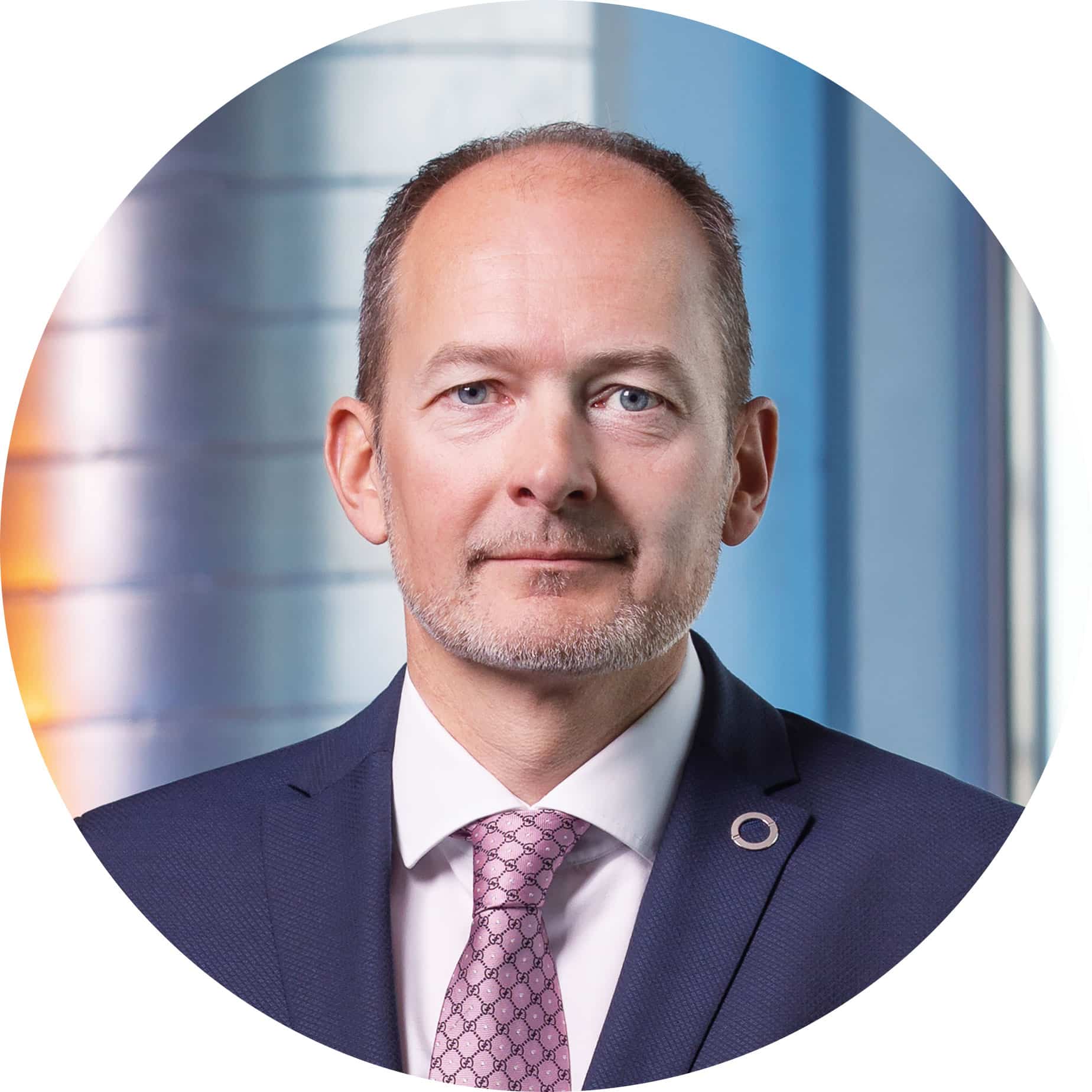 … you were asked to pick the most promising innovation from a larger group of candidates?
Andreas Viehböck: Managing innovation is never easy, but I think the challenge is particularly pronounced in the metals industry because of its rather conservative nature. Steel producers traditionally expect new solutions to be "tried and tested" before they consider investing in them. This leads to a paradoxical situation: Generally, you are supposed to have numerous references for a solution—but when you are pioneering something that will push the limits, there is no way you could have these references from the get-go. Thankfully, our customers trust us to make the right recommendations in terms of what technologies will enable them to reach their business goals. At Primetals Technologies, we always design our solutions for reliability. We know they have to work 24/7 and in tough conditions. One example of successful innovation is Arvedi Endless Strip Production (ESP). When I was first presented with the concept, I knew it was far ahead of its time. It was Giovanni Arvedi's inspired idea that convinced me of its potential, and together, our great teams brought it to life. Today, I can proudly say that all of our customers who bought ESP lines thus far have ordered additional ones or have entered negotiations to obtain them.
… you then had to turn that promising innovation into a highly successful product?
Viehböck: I focus a lot on choosing the right people to lead specific efforts. Leadership is not only important in the context of promoting innovation but also when bringing new technologies to market. A good leader needs to make sure that their team not only sees the vision but lives and breathes that vision. They also have to be able to network. A good networker will have an easier time involving the talented people they need to get results. Relationship building is another crucial factor, because so much in the steel industry depends on mutual trust—which has to be earned over time. I have always felt that in order to be understood, I first had to understand the other person's perspective, to really appreciate their point of view and see their objectives. Only then will I be in a position where I can help to solve the challenges that person—or that company—is actually facing. I have also found that it is good to be humble and not to assume that I already know everything. The overall complexity of the technologies we are working with in metals production is so immense that you can never stop learning. Finally, finding the right lead customer is another cornerstone of making a new solution a reality.
A good leader needs to make sure that their team not only sees the vision but lives and breathes that vision."
… covid or another crisis again made it impossible to travel and meet with producers in person?
Viehböck: I think we have learned from the experience of Covid that even under extreme circumstances it is possible to ensure business continuity. When Covid happened, it deeply impacted the ways we collaborated with customers and partners. All of a sudden, in-person meetings had to be replaced by video conferences and phone conversations. Our industry is still very much a "people's business," and my experience during Covid was that it seemed easier to maintain existing customer relationships; it was harder to build new ones. So the better you know someone, the less you lose when switching to "long-distance" mode. But when there is no alternative, you have to build trust using digital forms of communication. Honesty and authenticity are best conveyed in person, but 2020 and 2021 have shown that it is doable over video. Also, your reputation becomes an even more elemental factor when face-to-face meetings are out of question. "What goes around, comes around," is a saying that I have found to be quite true. Finally, it helps to focus on how you can be of service to your partners—with things like the eagle-eye perspective on the steel industry that we have here at Primetals Technologies.
… you were asked to help with cost optimization? Any measures you have found to always work?
Viehböck: I think there is a right and a wrong way to optimize for cost. Let me first outline the "wrong" approach: what you should not do is draw up simplistic PowerPoint slides with, say, a minus 20 percent target and then identify areas that you can cut in a straightforward yet very crude manner. What's usually much more successful is to do a "deep drill" into the architecture of the solution in question. This involves examining every nut and bolt of the construction for areas that may have been "over-engineered" and could be re-designed without any loss of bottom-­line functionality. You may then, for instance, discover that you could use different, more affordable parts, or parts that are simply lower in weight. To give you an example: When we did this deep drill into Arvedi ESP, we found that certain steps of the production chain had originally been engineered much like individual units, with features that were not necessary in the unique setup that is Arvedi ESP. As a result, these units could be carefully changed to reflect their specific purpose. We achieved a significant reduction in material costs, which made Arvedi ESP even more competitive. I feel this is the way all cost cutting should be done.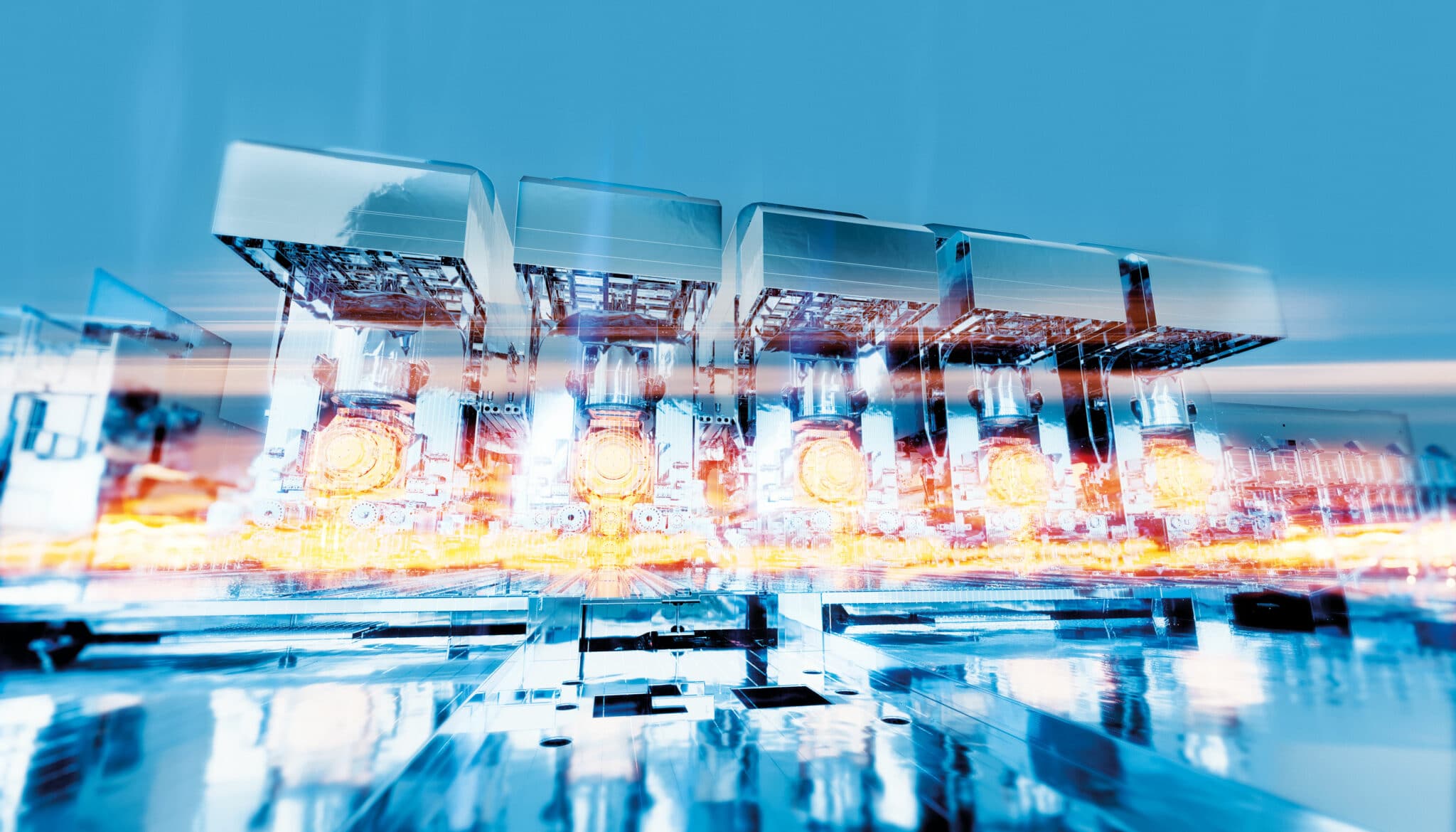 Mutual trust is the single greatest asset in meeting stressful challenges."
… Arvedi ESP becomes a new de-facto standard for the production of hot-rolled coils?
Viehböck: This is actually quite a realistic scenario. We have received testimonials from all the companies who bought Arvedi ESP production lines thus far. They are all very pleased with the performance of their lines—and with the new portfolio elements they can now realize. ESP delivers excellent energy efficiency and great end-product quality at the same time. It is without equal. The strip made with Arvedi ESP is on par with strip traditionally made with cold mills, and car makers can directly use it for automotive applications. As a consequence, there will be less slab casting and hot rolling in the future.
… you had to give advice on how to keep stress levels low when managing a high-stakes project?
Viehböck: First, we should differentiate between positive and negative stress. Positive stress can be a consequence of people taking responsibility and making tough decisions. This is good and necessary, because it is sometimes unavoidable for a team to take calculated risks. But then, there's also negative stress, which may result from a lack of communication or unclear targets—all of which should be avoided in the first place by implementing dependable leadership. In general, what helps me to deal with stressful situations is to have a good and reliable sparring partner—a sounding board I can trust. Depending on the matter at hand, this could be a colleague or a business partner. Mutual trust, to me, is the single greatest asset in meeting stress-inducing challenges. Also, it's a good idea to celebrate success and to recognize important contributions from individual team members. When people feel valued, they will be more open to innovate within their team. Focusing on the positive also helps to prevent the build-up of negative stress. Another tip: do remind yourself of the things that inspire you. Personally, I get a lot of inspiration from talking to our customers, from learning about their operations and their challenges. Every time a steel producer decides to start a new project with us as their preferred partner, I feel great excitement and satisfaction. I am also very proud of the fact that Primetals Technologies has become the industry leader in endless strip production and market leader in continuous casting. And we will continue to pioneer new things in these areas.