This post is also available in: 简体中文 (Chinese (Simplified))
Stefan Lechner has led many major innovation efforts at Primetals Technologies as Global Head of R&D of the company's Metallurgical Services department. In another role, he carried out further pioneering work in the field of global insourcing. Lechner now uses his extensive knowledge of steel production and the metals industry at large in his current position as a business developer. We asked him for his ­personal view on what if …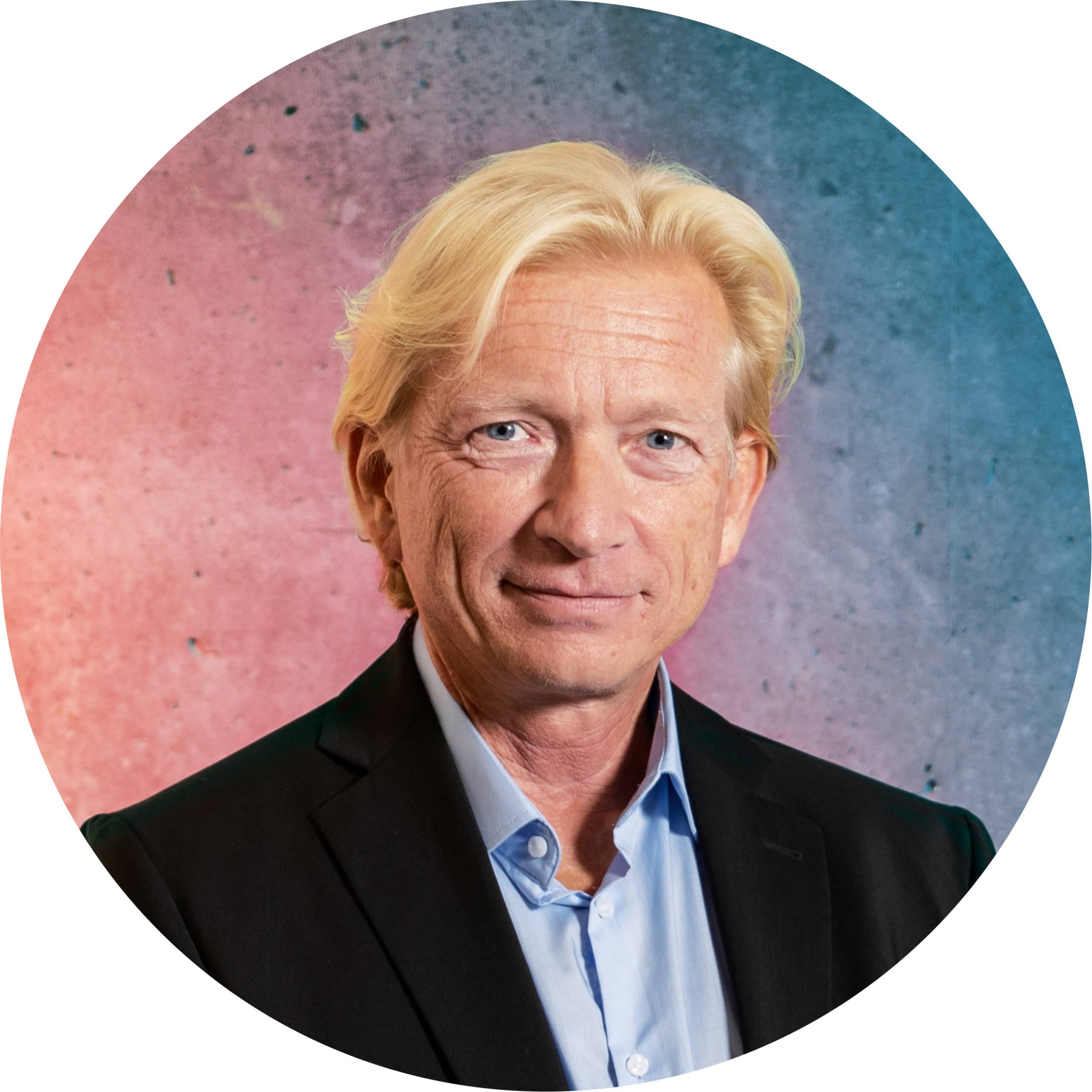 … steel as a base material begins to face even stiffer competition? will steel remain relevant?
Stefan Lechner: Our idea of economic development is still based on continuous growth, and the world's population is projected to increase by a billion every 10 to 12 years. Everyone will require housing, resulting in space for new settlements becoming increasingly scarce. Buildings will have to become taller and this will necessitate the use of reinforced concrete in their construction. This will increase total steel consumption. What's more, everyone will still go to work somewhere, resulting in a need for office buildings, workshops, and factories—all of which will be partially made of steel. Add to that an upsurge in public and private transport. New streets, tunnels, ships, lorries, and cars all require steel as a base material. The same applies to the respective terminals, airports, ship yards, and train stations. Then there's the leisure sector and all the things we use in our everyday lives—household appliances, sports gear, hotels, and hospitals. Greater need for steel across the board. Another aspect that will make steel even more relevant in the future is its recyclability. It may be possible to replace steel with other materials in certain areas, but none of them is as environmentally friendly in the long run.
… hydrogen becomes a more viable energy source for steel production? Will there be a green revolution?
Lechner: It is already technically feasible to use hydrogen as a reducing agent in ironmaking. In fact, direct-reduced iron has been produced using hydrogen-rich natural gas. The complete substitution of coke with hydrogen, however, is very challenging, because coke acts both as a reducing agent and an energy source. Also, coke ensures proper air flow in the blast furnace. This limits the current use case for hydrogen in ironmaking; it "only" makes the process more environmentally friendly. Together with Siemens and other partners, we are already pioneering a very ambitious pilot project, but one has to be realistic. For economic reasons alone, it will likely take several decades for fossil fuels to be fully replaced by hydrogen. Steel plants require vast amounts of energy, and the production of hydrogen is also very energy-intensive. I recently read that if Austria's steel plants were to be run on hydrogen, half of the country's electrical-energy consumption would be absorbed by hydrogen production. This is why it would only make sense to use hydrogen in our industry if it could be produced using renewable energy. I think it will take a while until hydrogen reaches maturity in steel production.
It may be possible to replace steel with other materials in certain areas, but none of them is as environmentally friendly in the long run."
… you imagined the world in 30 years' time? How would it compare to the world of today?
Lechner: Elon Musk believes that artificial intelligence is the greatest threat mankind has ever faced. Jeff Nesbit claims that, in 2050, the human species will be all but gone. Personally, I think we'll still be here, but I couldn't speak as to how we will live. Of course, it is today that we shape our own future. But the elites who are trying to agree on one single challenge that stands above all else are in fact only making things worse. We are facing a complex problem—that of a rapidly growing population. If prognoses are correct, our planet in 2050 will be no larger than in 2019 but home to some 10 billion people—almost a third more than today. Correspondingly, the number of cities of over a million people has already reached 400 and continues to rise. We will be facing challenges in terms of inhabitable space, resources, food, air, water, energy, and more. This is why I think that the biggest change in the next 30 years won't be of a technological nature. It will be the fact that humankind realized it was heading toward the abyss and began to make societal changes by use of technology and other means. As a result, the economy as we know it will be transformed and no longer exclusively target growth.
… you were asked to choose your favorite digital steel-production solution currently available?
Lechner: There's a simple answer to this question. My favorite technology is Through-Process Optimization (TPO). Let me tell you why. If I were a steel producer, I would know what not to do: I wouldn't waste my time implementing a number of independent solutions only to realize how difficult it is to properly connect them to one another. Rather, I would choose a proven, holistic solution that is capable of comprehensively optimizing all steps of the value chain in steel production. TPO can, for instance, optimize production costs in tandem with end-product quality. It can allocate just the right amount of raw materials for the targeted production volume. It can find the root cause when a problem arises and suggest corrective measures. Also, importantly, the functionality of TPO can be extended with a powerful production-management system and a Level III system, which help ensure product quality as well as delivery times. With this kind of technology in place, it is much easier to fulfill and even exceed end-customer expectations. No other company offers a system that is even close to TPO. Knowing the strengths of TPO, I almost wish I were a steel producer myself.
We have a long history of developing innovative cooperation models with our customers."
… steel producers approached Primetals Technologies about new and innovative contract models?
Lechner: At Primetals Technologies, we have a long tradition of developing innovative cooperation models with our customers. We have been offering performance-based service contracts for almost two decades, and we've successfully initiated license-based software-service agreements. Only recently, several customers approached us about new cooperation models for projects involving raw-­material recycling, energy recovery, and green-production solutions. Primetals Technologies not only pioneers new technologies but also new business models that support steel producers in achieving their goals.
… African nations become more significant players in the world of steel?
Lechner: There are two major reasons why Africa has not yet become a significant player in the world of steel production. The first reason has to do with finances. It is true that Africa as a whole has seen annual growth rates of 5–6%, but this development is largely driven by only a few countries, namely Mozambique, Tanzania, Kenya, and Ethiopia. Most other countries are worse off. Africa's oil-exporting nations are suffering from low oil prices; others struggle with declining commodity prices, a tightening of monetary policies, and large trade and fiscal deficits. In many cases, the result is a depreciation of the local currency. The second major reason is the lack of proper infrastructure, which is crippling large parts of the continent. 94% of all funding received by Africa is directed toward the energy, water, and transport sectors, but the infrastructure still has a long way to go before large-scale construction projects can be executed more easily. Because of these challenges, the African continent of today is a net importer of steel—mainly of long products, but demand for flat products is increasing. On the plus side, Africa is extremely rich in natural resources. To many African countries, mineral exploration and production are an integral part of the economy and key to economic growth. With many minerals—for instance, bauxite, cobalt, industrial diamond, phosphate rock, platinum-group metals, vermiculite, and zirconium—, Africa ranks first or second respectively in worldwide reserves. Africa is also rich in gold, which is targeted by most of the continent's current mining efforts. The consequence of all this is that while many governments and strategic investors are focusing on Africa, the financial power of the African nations themselves remains limited. Today, African steel producers are looking for technical solutions that are both simple and low-cost, also because skills for steelmaking have to be developed. But the continent will prepare itself for more advanced solutions. It is therefore crucial that Primetals Technologies continues to adapt its portfolio to meet Africa's needs and support the continent in its development.