What does it take to innovate in the steel industry? And how do you take the steps required to turn inspiration into a successful business model? In this interview, we immerse ourselves in the world of Arvedi Group—the company that pioneered endless strip production—and we discover what's possible when dedication, realism, and ingenuity come together.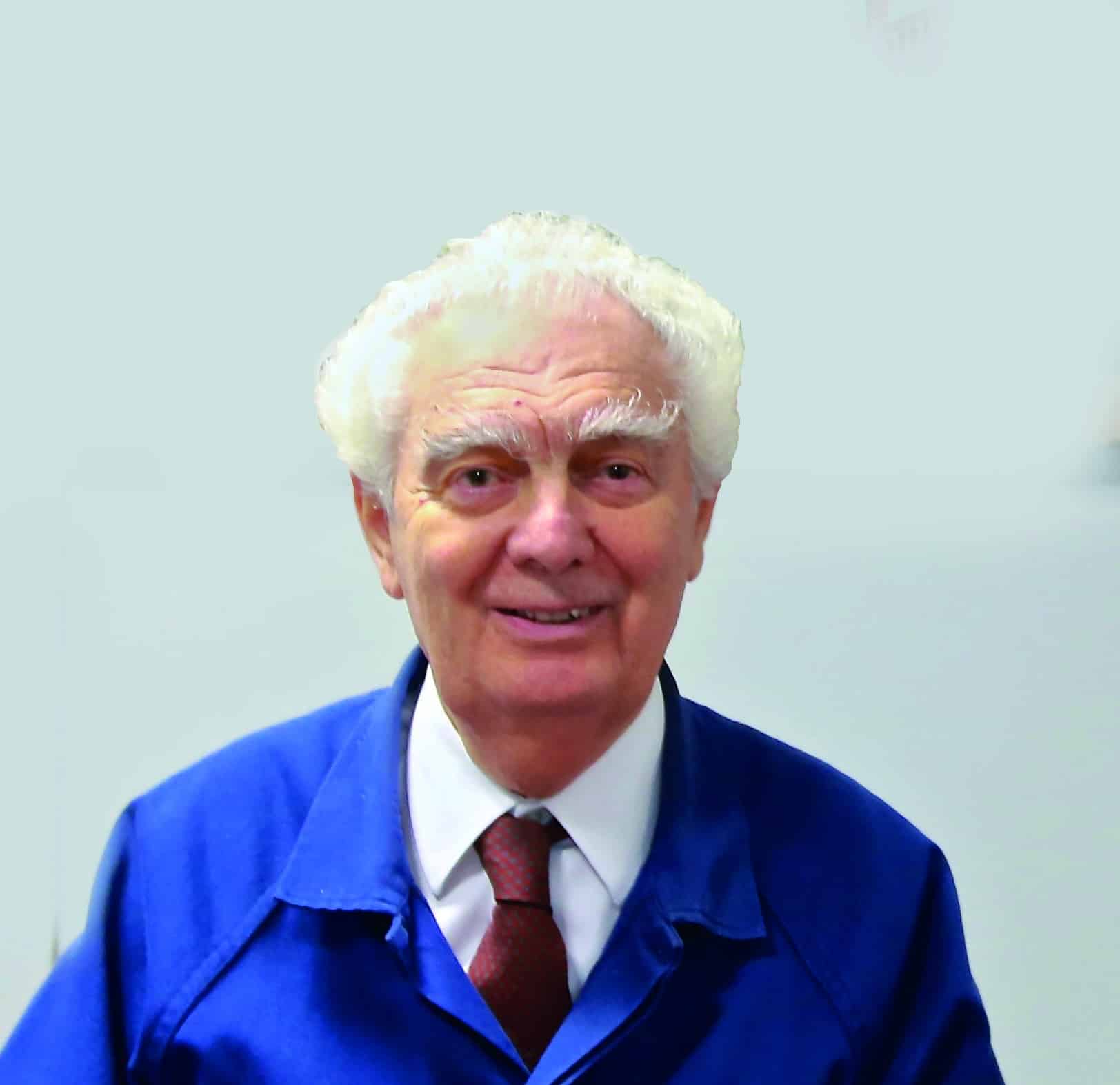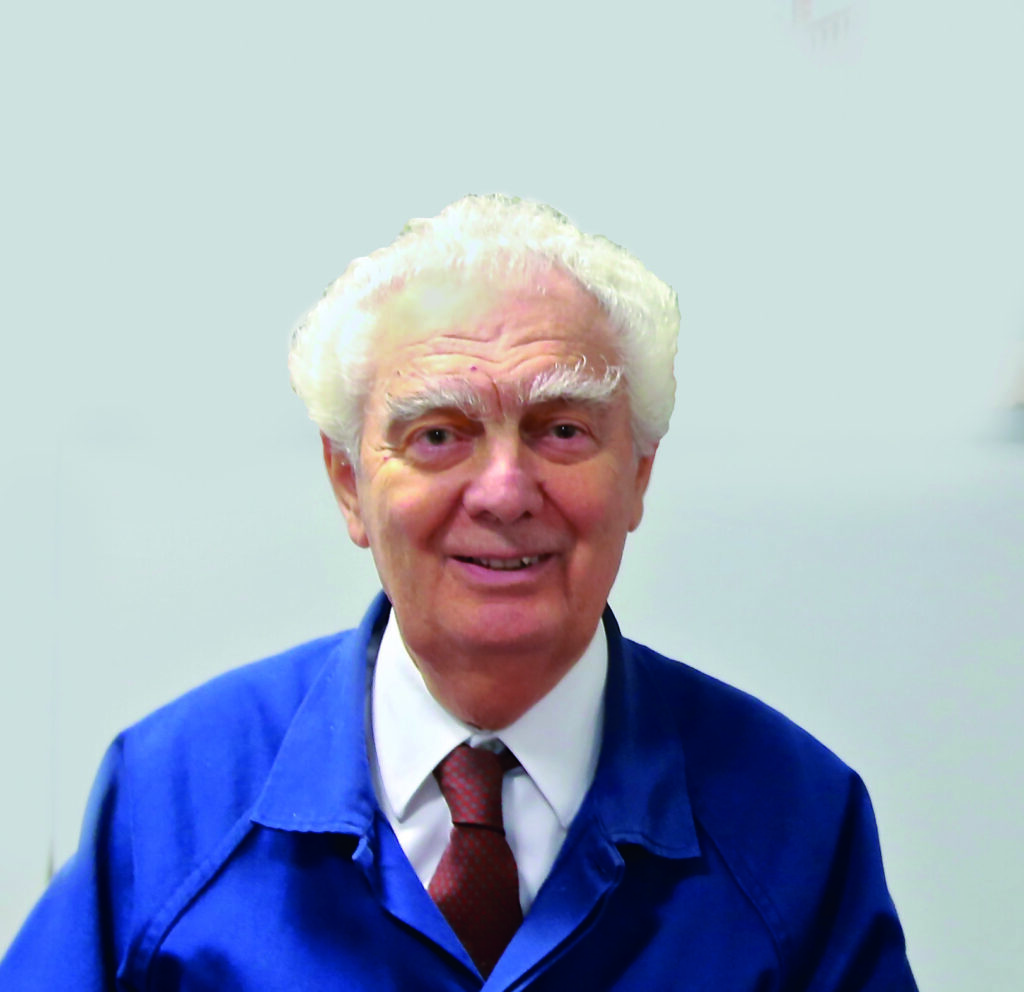 What inspires you to be an innovator in the steel industry?
Giovanni Arvedi: I like to say that the drive for innovation is like a being that takes root and grows within us until it envelops us totally—and at this point, we must then give life to the project. "Innovation" is a word behind which hides in-depth study and sacrifice, and it cannot be faced without humility and respect for nature and physical laws. To innovate means taking risks, which need to be calculated and carefully measured. Specifically, regarding the steel sector, I was inspired by my critical assessment of the conventional production cycle and its limits—such as capacity and production costs—particularly for thin gauges and specialized steels.
To innovate means taking risks, which need to be calculated and carefully measured."
Is there a strong personal connection between your life in general and your inventions?
Giovanni Arvedi: I have always kept in mind that history's greatest innovator, Leonardo da Vinci, was first and foremost a great observer of nature, and it was this attitude that inspired his brilliant inventions. I feel very close to nature—for which I have great respect, above all as a Christian and an entrepreneur—and I think this has undoubtedly helped me make important technological decisions. I am not a man of science and seek inspiration on a spiritual level, as well as through dialog, exchange, and confrontation with others. The strength and courage to implement my ideas derives from this and, of course, I have the benefit of essential technical support.
Cavaliere Giovanni Arvedi
Giovanni Arvedi, who holds the "Cavaliere" title—the Italian equivalent for the British "Sir"—is one of the metals industry's few living legends. He first conceived the idea of endless strip production in the 1980s. What began as an inspired concept eventually became a reality—thanks to Arvedi's ingenuity and perseverance and with the support of Primetals Technologies. Today, it is even clearer how revolutionary endless strip production was at the time. Arvedi ESP is now regarded the greenest way to cast and roll "direct application" quality strip as thin as 0.8 millimeters.
When and how did you first come up with the idea of Arvedi ESP?
Giovanni Arvedi: It began in the 1980s when procurement problems for my tube manufacturing operations brought me into contact with the limits of conventional casting and rolling production.
How has Arvedi ESP developed since then?
Giovanni Arvedi: In the early 1980s, continuous casting was still evolving, but awareness of the capabilities of endless strip production was rising. This evolution led to the extension of the production process toward a truly continuous one, Arvedi ESP, which 15 years earlier was a clear concept but not yet achievable in concrete terms.
What did it feel like to produce the first coil using your own custom-designed technology?
Giovanni Arvedi: It was certainly hugely satisfying, and since producing the first coil, we have done an incredible amount of work to continually improve casting performance.
If we exchange a euro, in the end, we are each left with a coin. But if we exchange an idea, we both end up with two ideas and are truly richer for it."
What sets Arvedi ESP apart from other solutions on the market?
Giovanni Arvedi: Real-world results show that Arvedi ESP is the most compact process, improves product quality, and reduces operational and investment costs. It is the only technology that can reach large production volumes of ultra-thin steel gauges with better tolerances than cold-rolled products. It is flexible in terms of size and can adapt to the production demands of steel manufacturers in terms of the range of steel grades, gauges, and widths.
Is there any aspect of Arvedi ESP that you are particularly proud of?
Giovanni Arvedi: Arvedi ESP is a net-zero-emissions production solution in terms of CO2, which makes it truly unique. ESP is an answer to the great question of global climate change.
How "green" is Arvedi ESP today and can it become more environmentally friendly?
Giovanni Arvedi: In 2022, Acciaieria Arvedi was the world's first steelworks to achieve net-zero certification. This was thanks—above all—to Arvedi ESP technology and to decisions made some 30 years ago when we were the only ones in Europe to choose the electric furnace for the melting process in the production of flat steels. Moreover, ESP is a process that reduces energy consumption by 50 percent, and there is still potential for further improvement in the future.
Do you generally develop new solutions with future generations in mind?
Giovanni Arvedi: Arvedi ESP is a state-of-the-art technology. However, I believe there are further improvements to be introduced. We are developing these with Primetals Technologies and experimenting in Cremona on the existing line, the master plant, which is constantly being updated. The new process certainly has benefits that will help future generations. We are also working on a new idea, the patent for which is on its way, that will introduce interesting elements of flexibility.
Beyond metals production, is there any technology that fascinates you?
Giovanni Arvedi: Clean exploitation of nuclear energy, which is still under development and hasn't yet found a balanced solution in terms of energy yield, environmental risks, and investment costs. I also follow with interest all the technologies that can be introduced to tackle climate change, including those in agriculture—which is a family activity that I undertake passionately in my spare time.
If you could give your younger self one important piece of advice, what would it be?
Giovanni Arvedi: To face life's challenges with courage, competence, and humility. To listen and engage with others. I like to tell my fellow workers that if we exchange a euro, in the end, we are each left with a coin. But if we exchange an idea, we both end up with two ideas and are truly richer for it.
What are your hopes for Arvedi ESP in the future?
Giovanni Arvedi: To see it spread as a process that improves both steel production itself and the environmental footprint of our sector.