What does it take to innovate in the steel industry? And how do you take the steps required to turn inspiration into a successful business model? In this interview, we immerse ourselves in the world of Arvedi Group—the company that pioneered endless strip production—and we discover what's possible when dedication, realism, and ingenuity come together.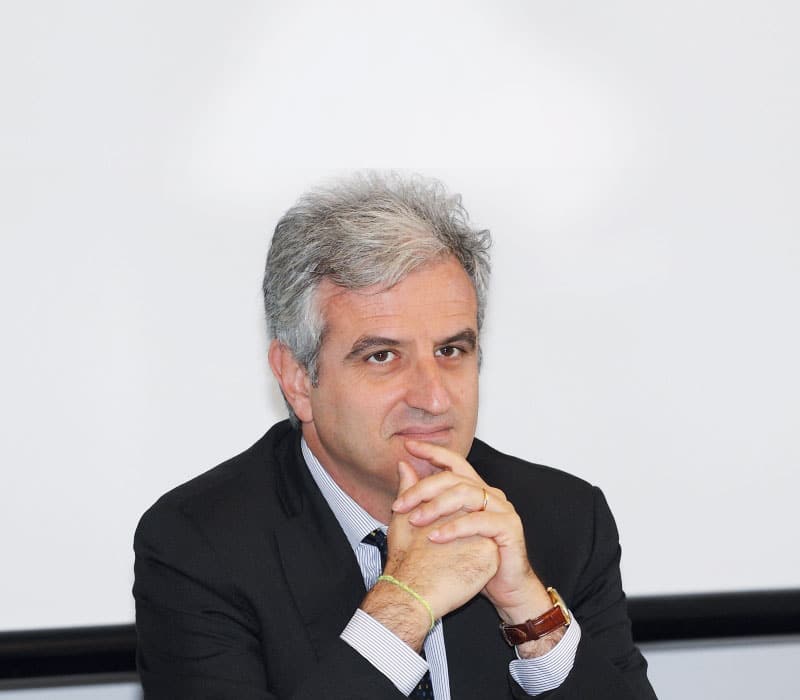 What makes Arvedi unique in the steel industry?
Mario Arvedi Caldonazzo: I think the uniqueness of our company comes from the unparalleled personality of its founder and chairman, Giovanni Arvedi. Through his strategic vision, starting from a greenfield site, he has created a solid, articulated, and integrated industrial group comprising a "carbon steels" business unit—Acciaieria Arvedi and its subsidiaries—, a "stainless steels" unit—Acciai Speciali Terni—, and the companies, tube mills, re-rolling, and service centers connected to them. Each company is unique from an industrial and organizational point of view. Take, for example, Acciaieria Arvedi, the only European electric arc furnace-based and fully integrated flat steel producer: it covers all production steps from scrap handling to cutting the strip on the same production site.
Is there anything particular about Italian entrepreneurship?
Mario Arvedi Caldonazzo: Italians, once a "people of saints, poets, and navigators," have become a people of entrepreneurs. It is our individualism that distinguishes us, and this is reflected in the constant creation of companies, often micro-companies, the main feature of which is outstanding vitality. Italian entrepreneurship is without equal in the world and the real backbone of our country, characterized by creativity and flexibility. It works well in some sectors, mainly the transformational ones, and less in others, where size and governance have an important role. I am often amazed at how Italy manages to be the world's seventh industrial power without raw materials and energy. The reason for this is our common entrepreneurial spirit.
Mario ArVEDI CALDONAZZO
After more than 20 years working at his uncle Giovanni Arvedi's company, Mario Arvedi Caldonazzo assumed the role of CEO of Arvedi Group only recently. While he is committed to maintaining the existing set of values and ambitions, Caldonazzo also has a number of dedicated focus areas. He aims to align every aspect of the company with the principles of the circular economy. While Arvedi Group already employs many younger workers, Caldonazzo thinks that even more attention to future generations is possible. And he wants to implement even more digital solutions.
Which markets are you currently targeting?
Mario Arvedi Caldonazzo: Our group's industrial footprint is markedly Italian, but our scope is global. We export over 60 percent of production, mainly to Europe, serving hundreds of customers with the most sophisticated products. Our strength is in diversification—in the sense that we do not depend on a key sector but are present everywhere, from the construction industry to aerospace.
How is Arvedi Group contributing to the Cremona region economically and socially?
Mario Arvedi Caldonazzo: Arvedi Group represents an important part of the GDP of the province of Cremona and is a highly relevant employer. We recognize ourselves in and love the local community, which we try to support through the "Fondazione Giovanni Arvedi e Luciana Buschini." Over the course of its 30 years of activity and with input from Giovanni Arvedi, the foundation has realized wonderful projects in Cremona, from the Violin Museum [see below] to the campus of the Università Cattolica and the soon-to-be-completed campus of Politecnico di Milano. "30 years lived in joy," my uncle Giovanni likes to say, recalling everything he has done for our town thanks to the work of all our employees.
Arvedi steel, besides being a net-zero-emissions product, is also zero-waste and fully circular—a global benchmark of sustainability."
What are the challenges and opportunities of today's steel business?
Mario Arvedi Caldonazzo: We are currently experiencing some of the hardest times in our history—in the sense that we are being subjected to frightening increases in the cost of materials and energy, against a very rigid market, massively penetrated by imports from countries that have not suffered the energy shock, are often subsidized, and pay little attention to the environment and social rights. Our group has shown resilience thanks to enormous efforts and investments in technological innovation. The challenges and opportunities are a consequence of climate change. Despite the increase in costs, we also have an opportunity to establish ourselves on the market with green steel. Customer sensitivity to this is growing, and, in July 2022, Acciaieria Arvedi became the world's first steelworks to achieve net-zero certification. The new steel will be launched onto the market in November and we believe that the investments made to achieve this extraordinary goal will soon be repaid. Arvedi steel, besides being a net-zero-emissions product, is also zero-waste and fully circular—a global benchmark of sustainability. The same experience and know-how will soon be transferred to Acciai Speciali Terni so that we can swiftly reach complete decarbonization of the production site.
What does the future of Arvedi Group look like?
Mario Arvedi Caldonazzo: We have achieved a solid financial position and have consolidated satisfactory profitability. We will continue to grow, replicating and developing our model of technological innovation and sustainability.
What interests you personally, aside from metals
production and business-related fields?
Mario Arvedi Caldonazzo: Like my uncle Giovanni's, my life is devoted to the family company within which I have found everything: stimulation, passion, interests, and social relations. Through the foundation, I involve myself in culture, mainly music and art. My spare time is dedicated to my wife and children.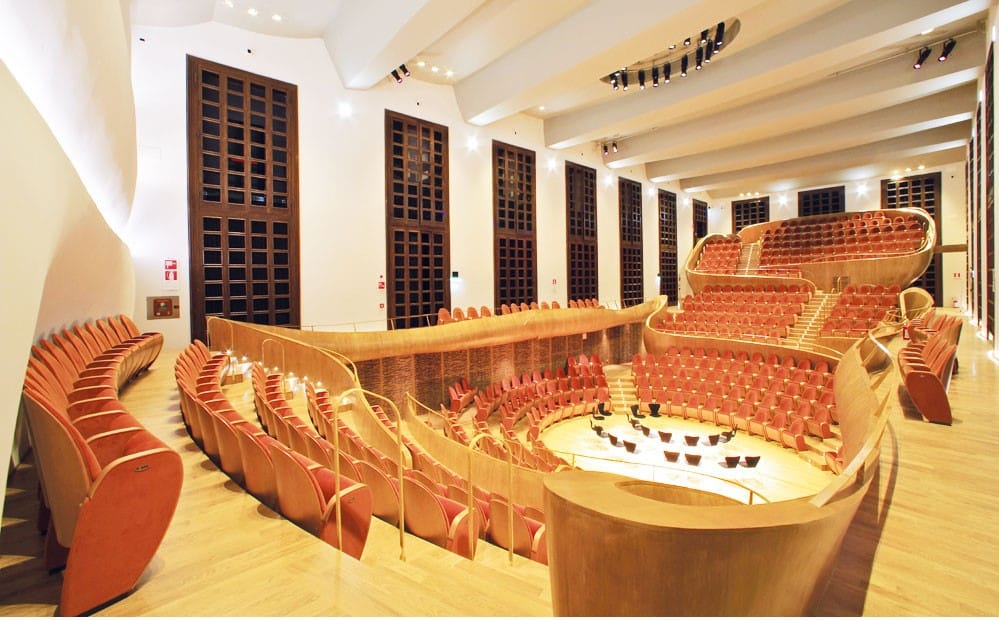 CHARITABLE INITIATIVES

Giovanni Arvedi's family came to the Cremona region from Trentino in the 1700s and has built close ties with the local community. Together with his wife, Luciana Buschini, Arvedi has realized a number of charitable projects, many of which are geared toward supporting the younger generations. The Stradivari Violin Museum (pictured) is particularly remarkable.