What does it mean to redefine sustainable metals production? As the world has faced continuous challenges over the past four years, industries have focused more and more on "going green" and investing in "green" technologies. Even the term "green steel" has become akin with the ideologies of sustainability. However, beyond these implications Primetals Technologies sees it as part of our DNA to provide our customers with sustainable technologies that lessen their environmental impact while maintaining productivity and profitability.
We define ourselves by our passion for the metals industry and a drive that is equitable with the energy and power of liquid metal. The heart of our pioneering spirit glows like that of glowing steel—orange. Therefore, as part of our identity, orange represents our passion for innovation and pioneering spirit. With this we are forging ahead toward a sustainable metals industry, one defined by groundbreaking and cutting-edge technologies imbued with our passion.
Now, more than ever, transformative technologies are reshaping the metals industry. With our solutions and pioneering spirit, we are making orange the new green.
The World of Green Steel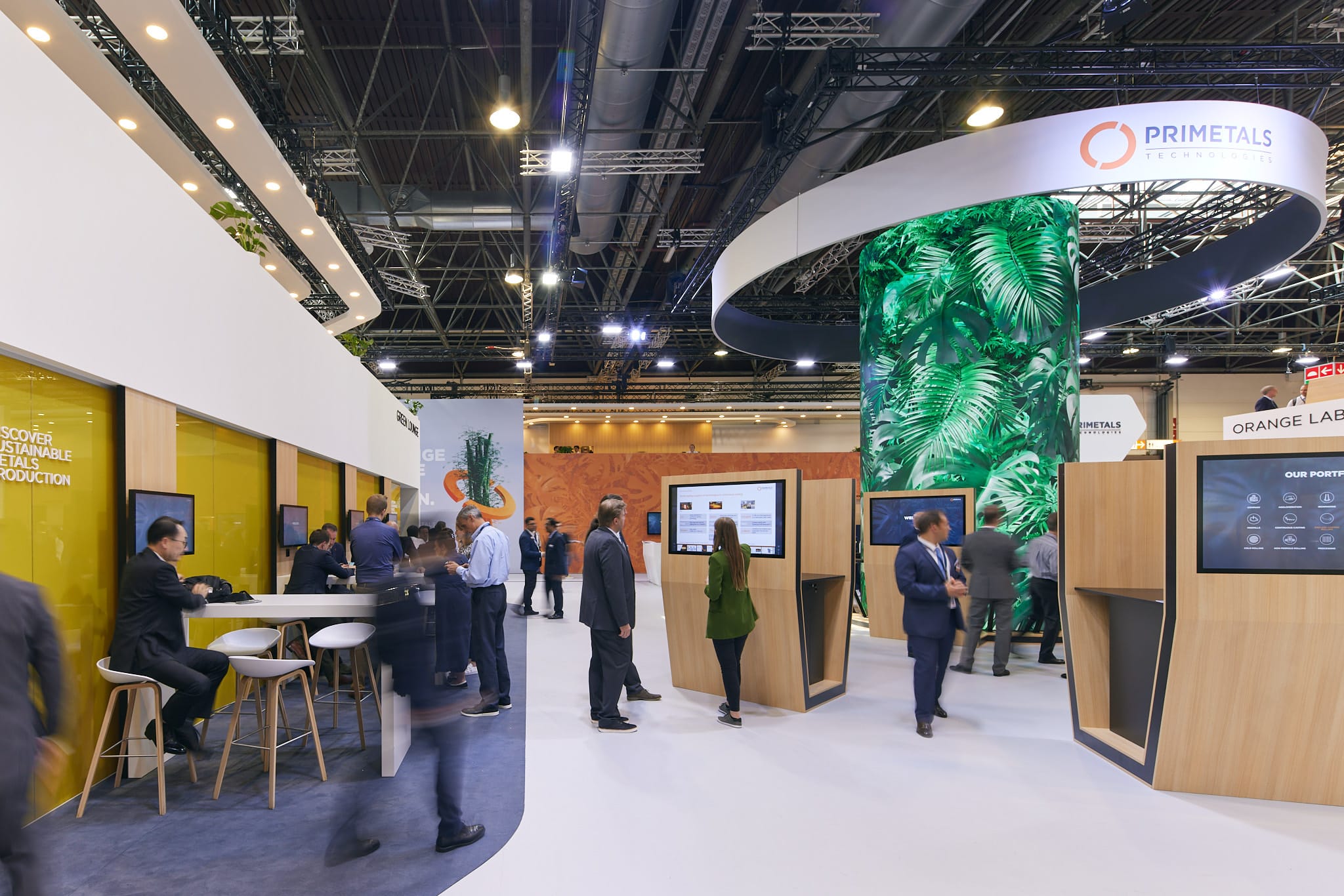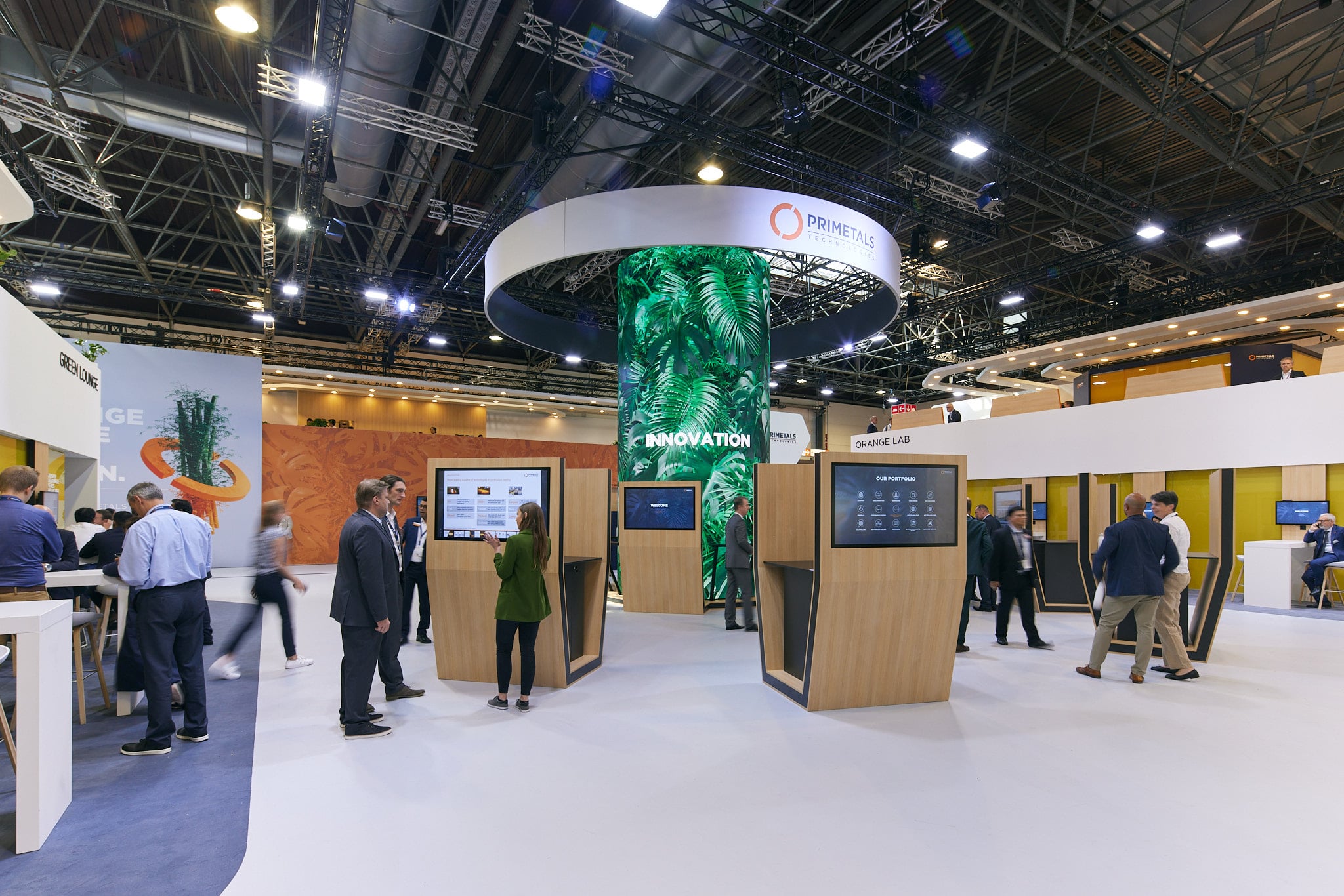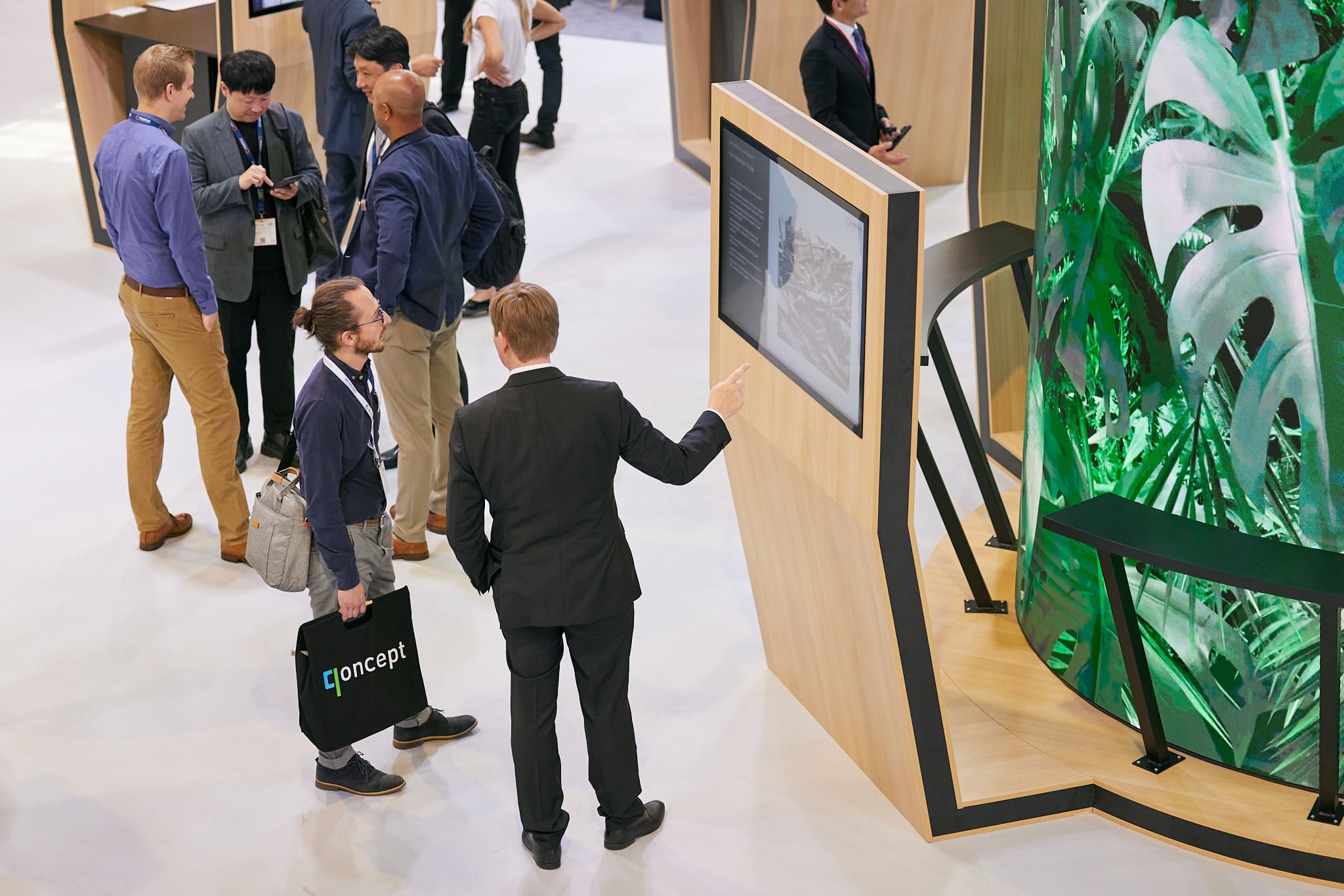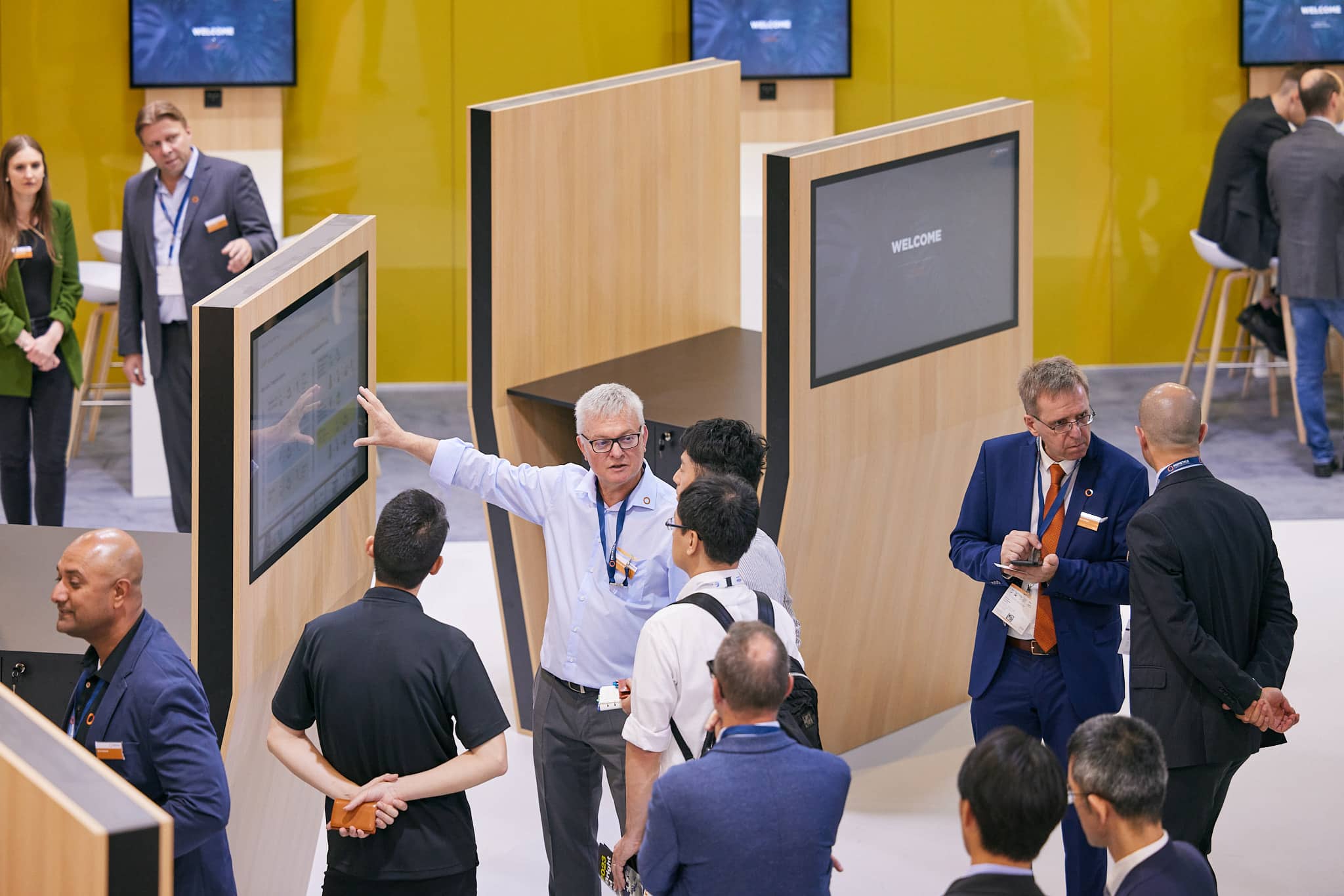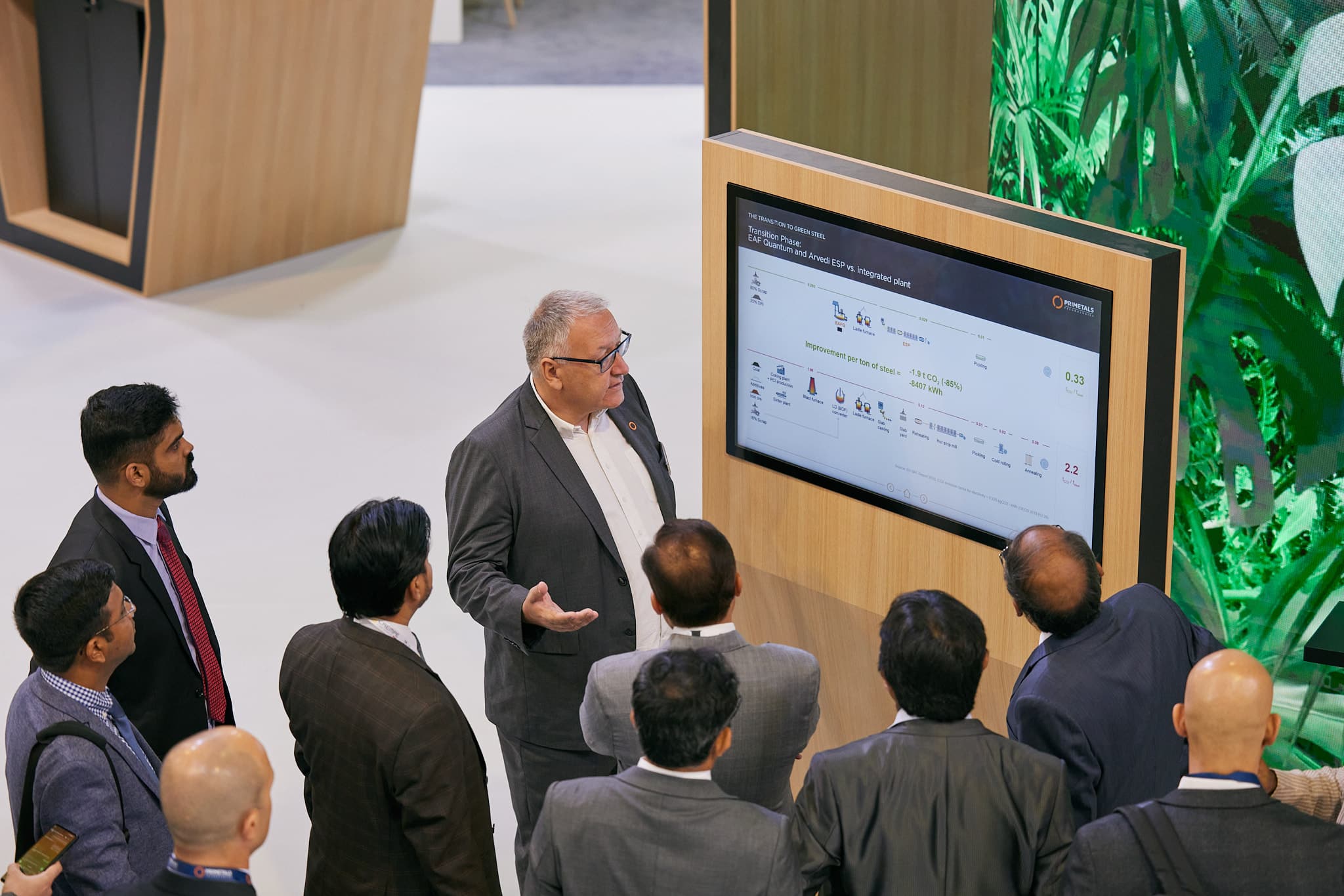 METEC represents an opportunity to experience the forces and trends driving the steel industry. With the recent establishment of Green Steel at Primetals Technologies, we have reformulated our approach to the metals industry by identifying and further developing technologies that contribute to a sustainable metals industry.
At the core of our presence at METEC is the world of green steel. (Read more about green steel and decarbonization in "Step by Step Toward Decarbonization") Central to our stand is a column symbolizing the foundation of our approach to sustainability and transforming the steel industry. However, this representation is only the first of the immersive aspects of our stand that point to the ongoing revolution in the industry.
The green steel elements of our stand coincide with a series of scenarios that we believe will define our customer's path toward a sustainable metals industry. With varying approaches based on individual factors the road to green steel is paved by technologies that offer flexibility regarding a sustainable transition and reduced risk in terms of investment.
Orange Lab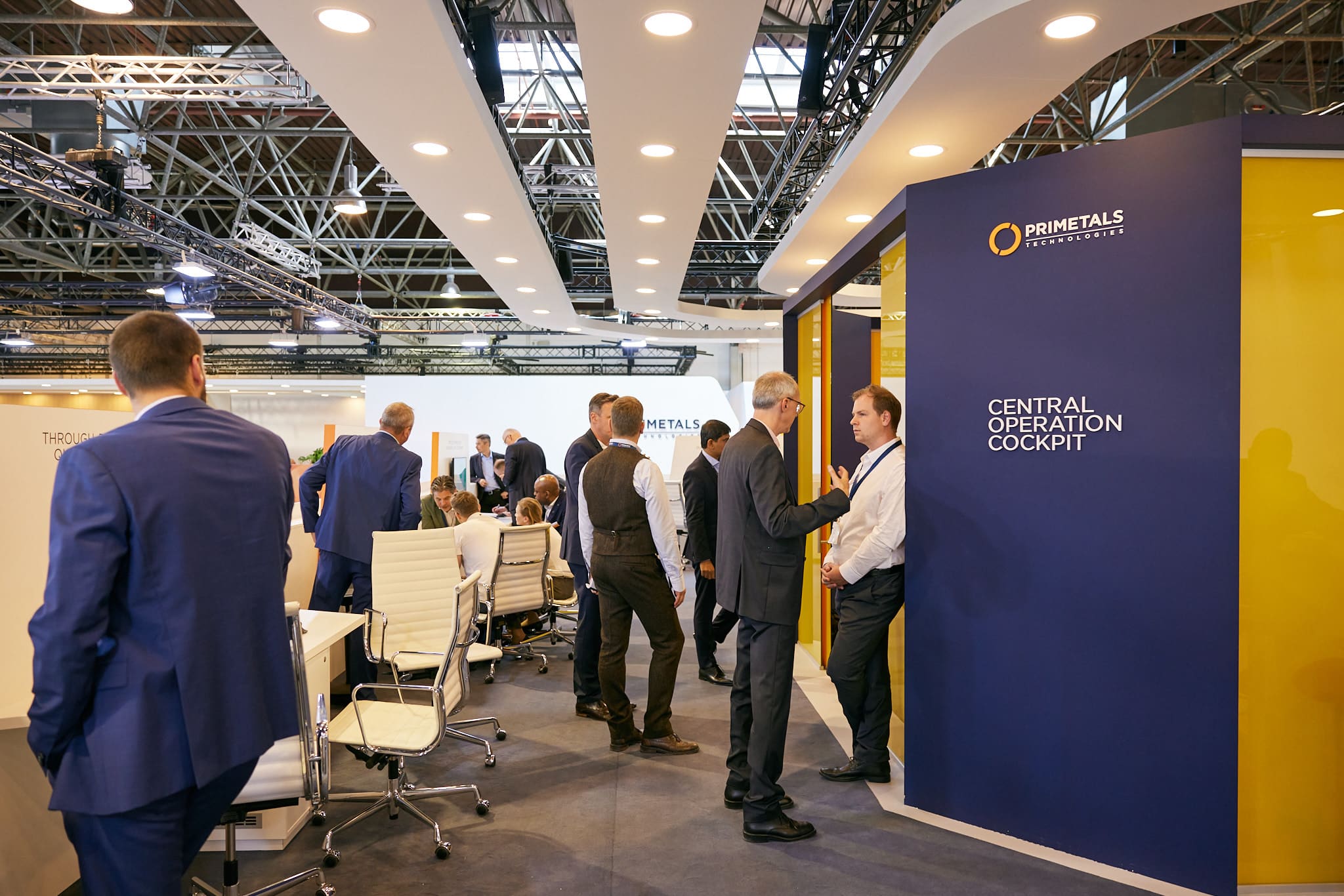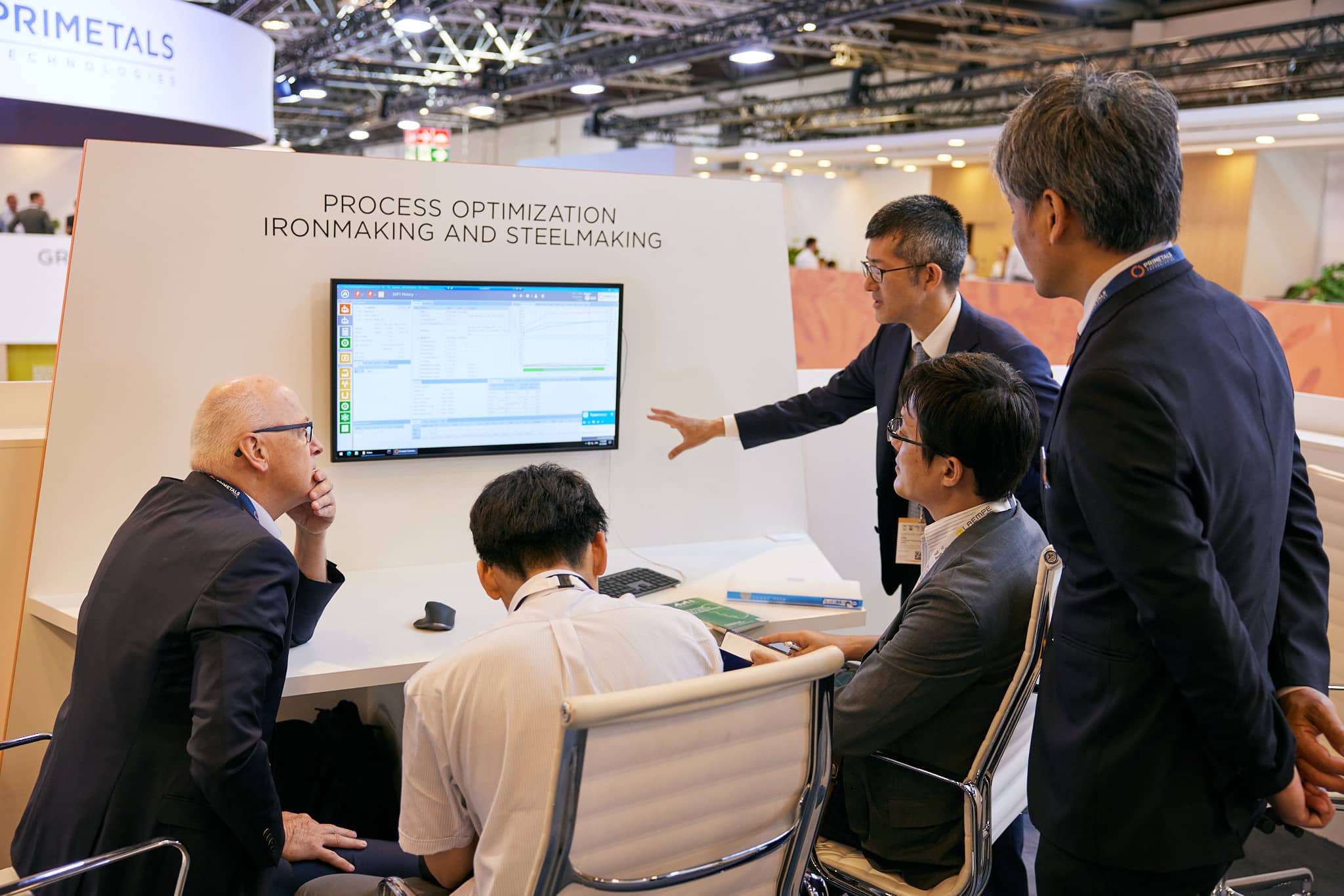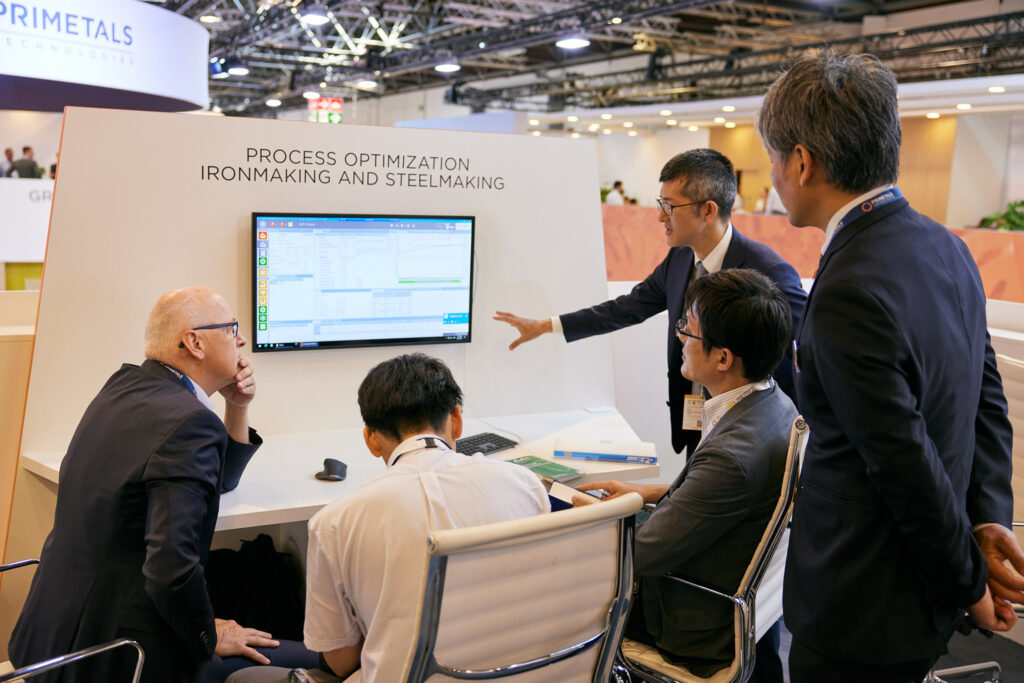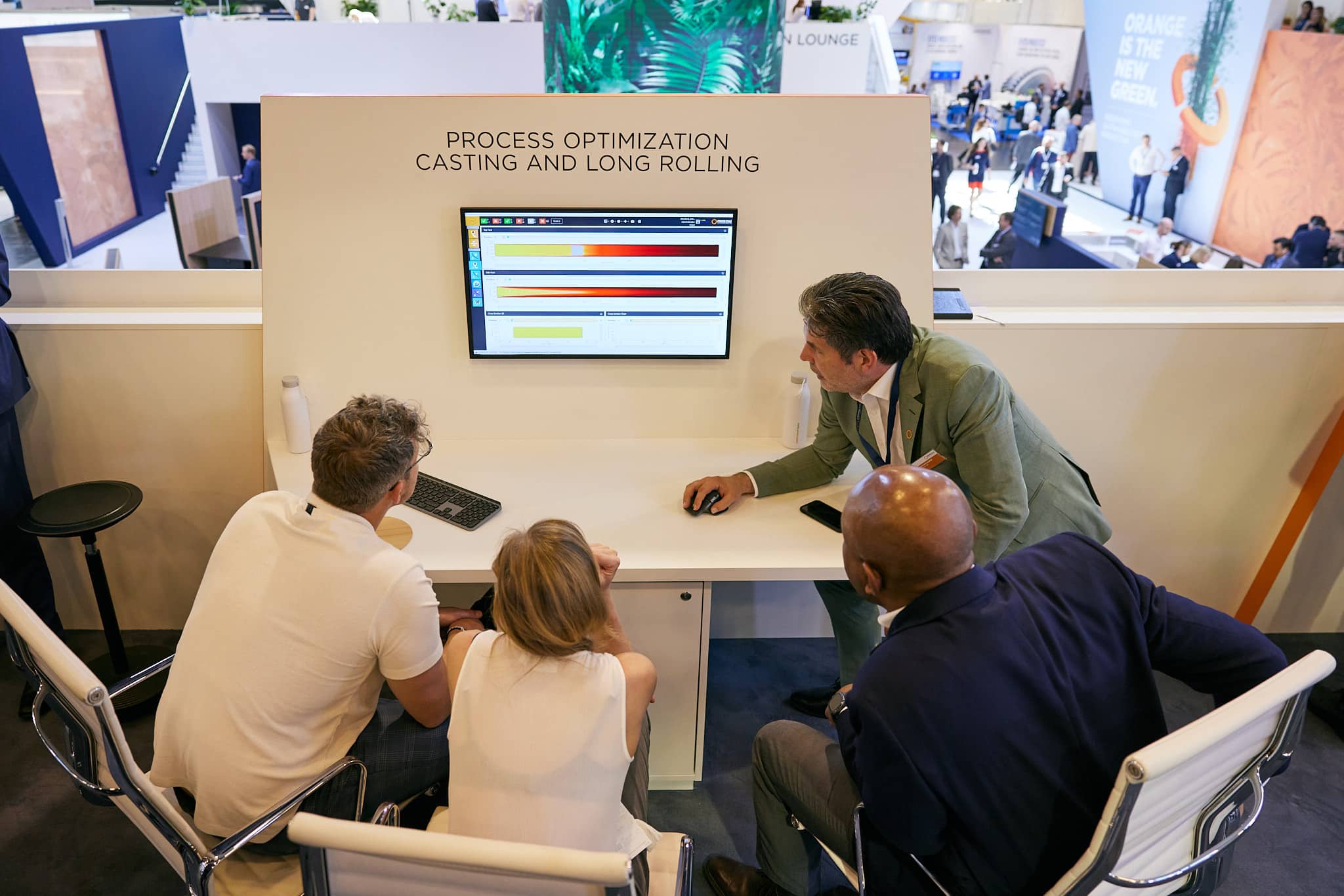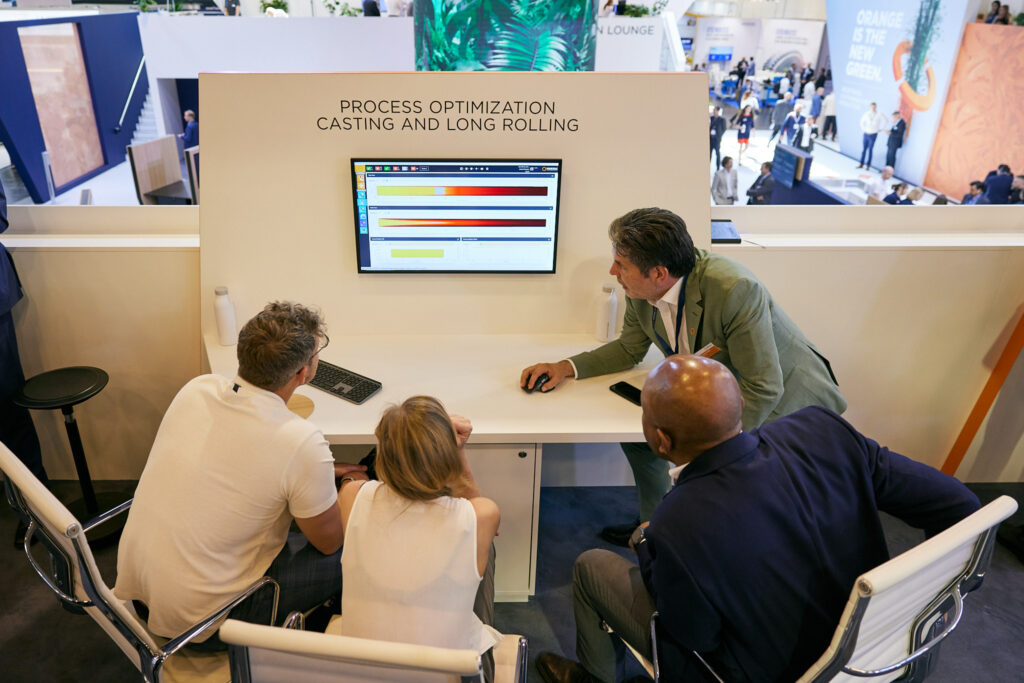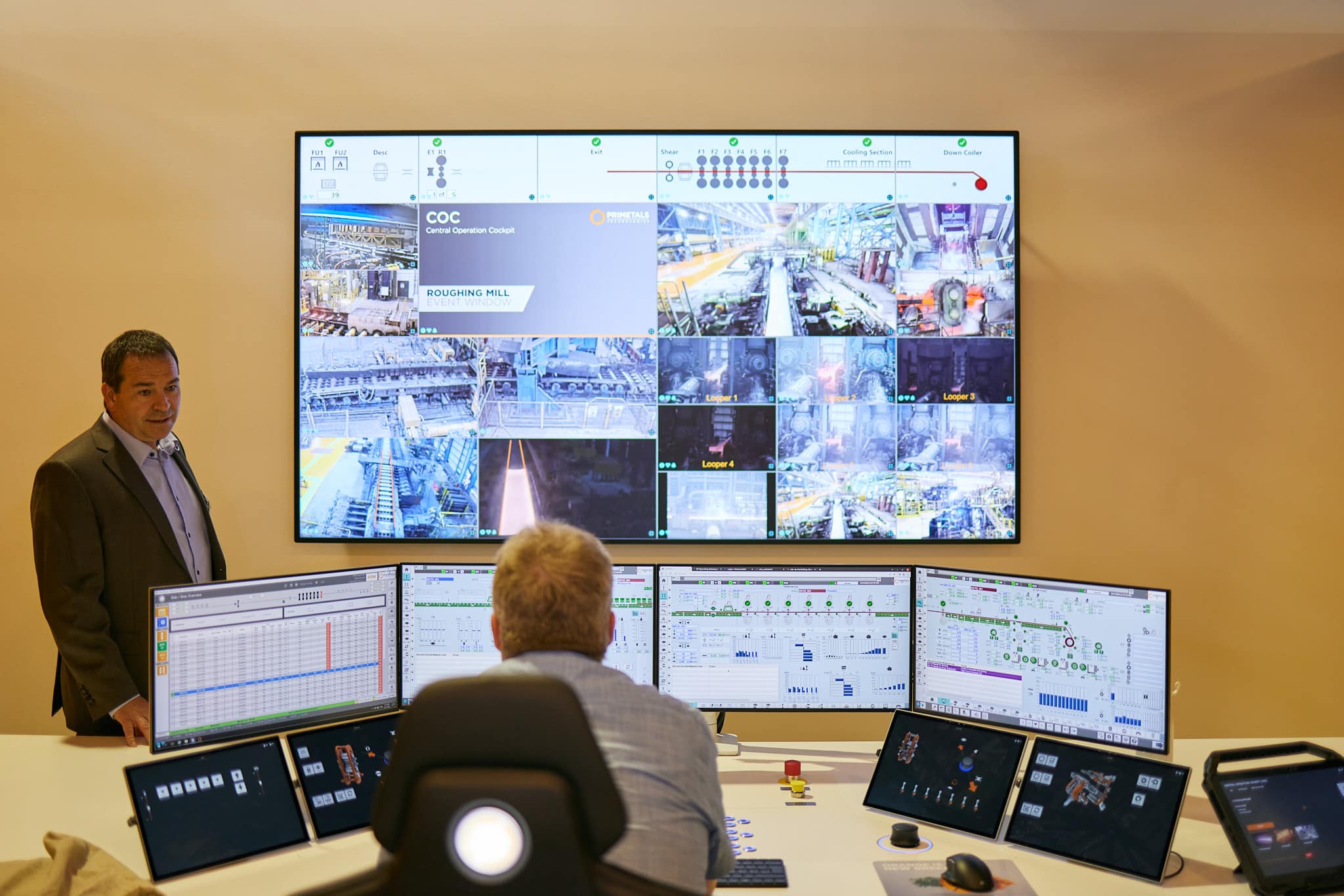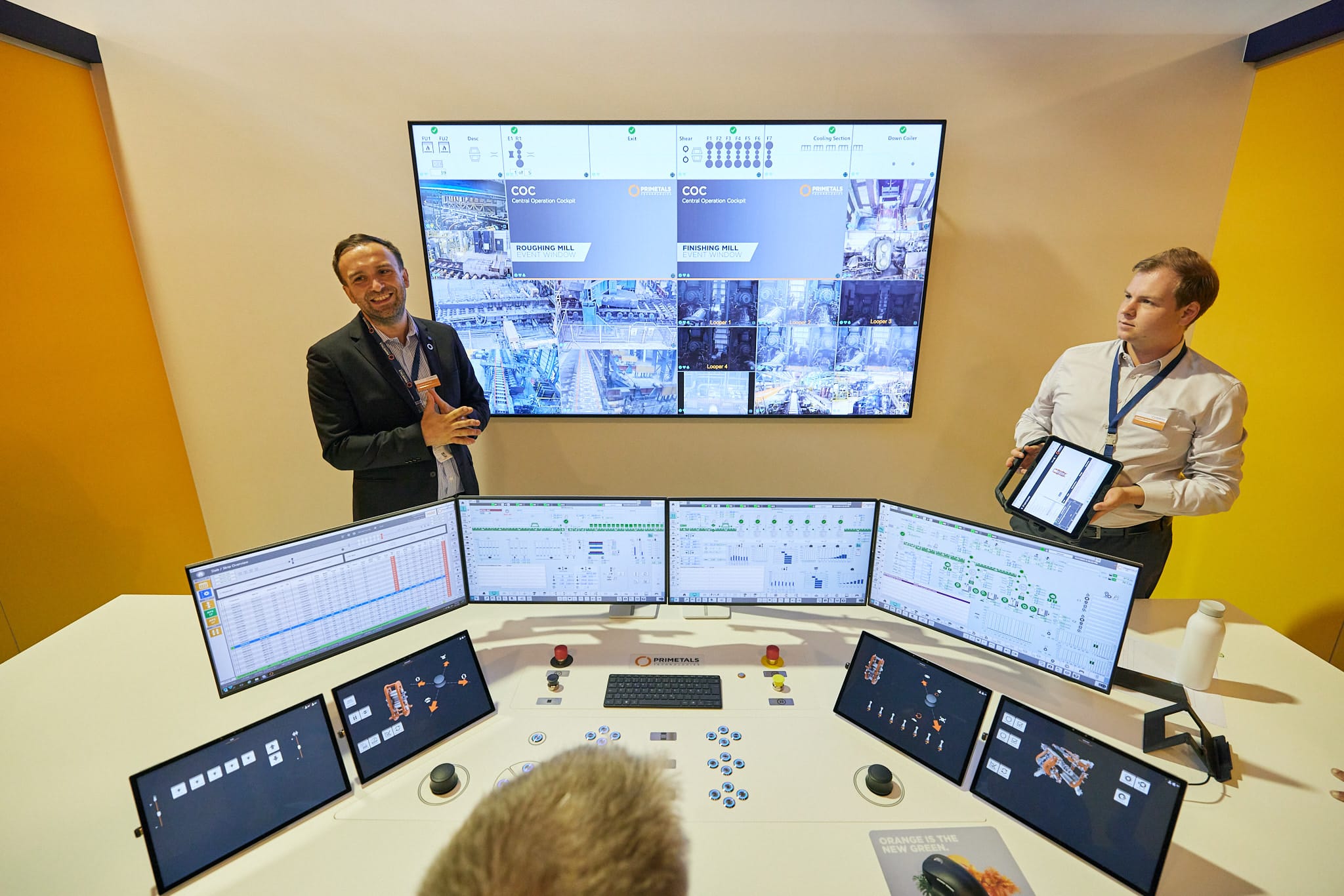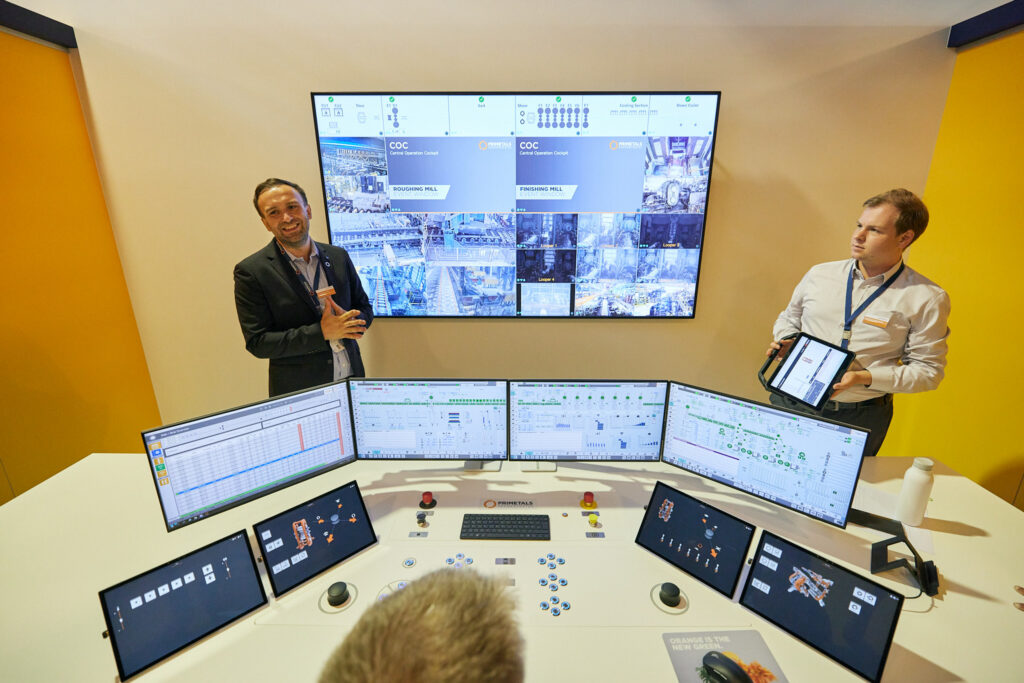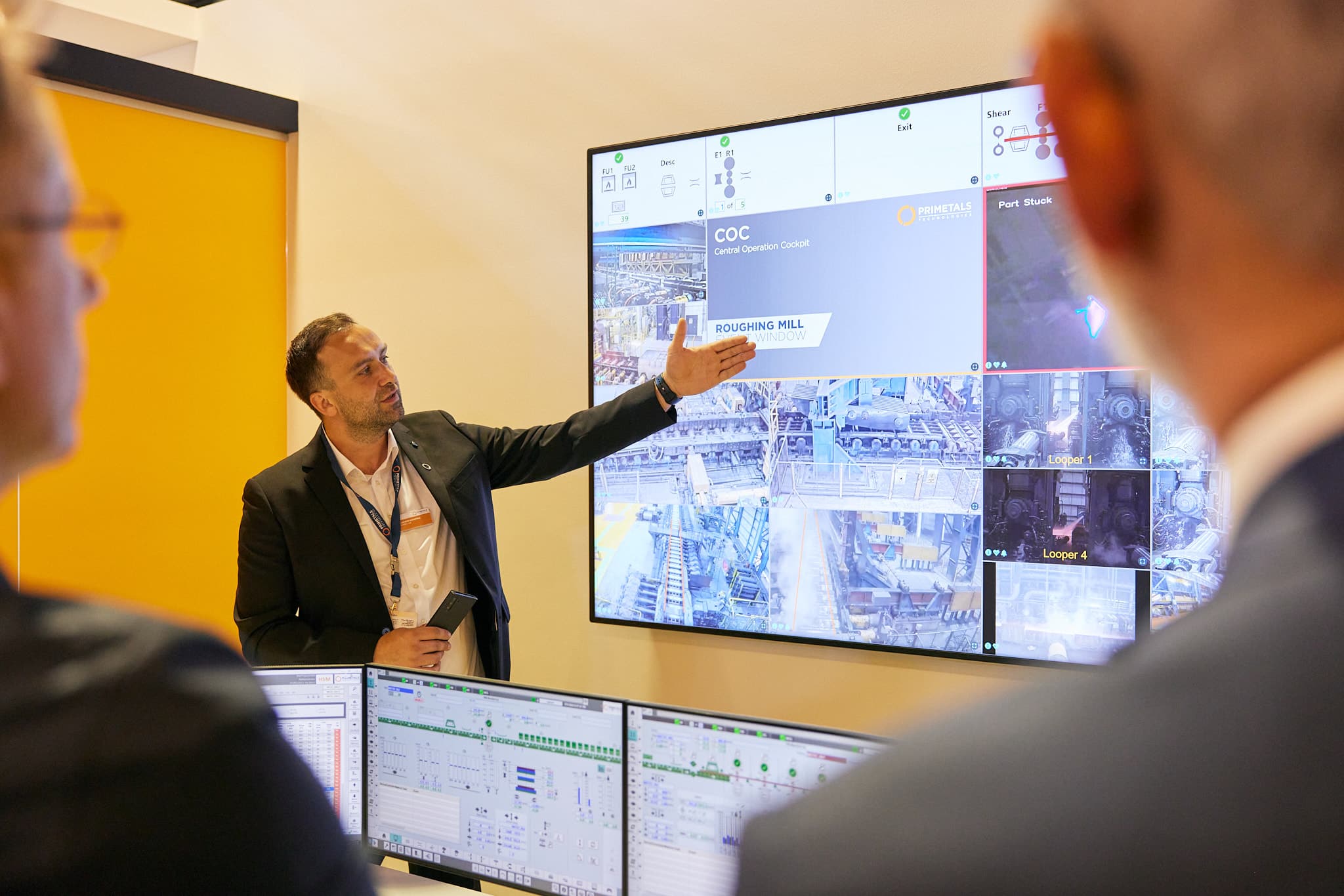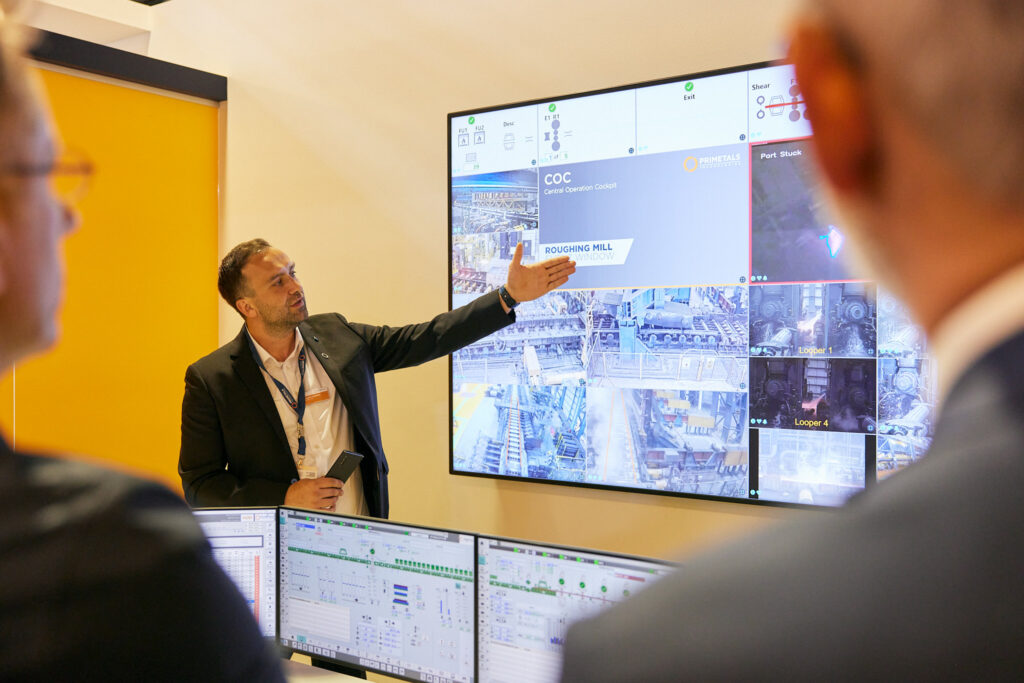 METEC creates a unique opportunity to experience groundbreaking technology firsthand. From within the Orange Lab visitors to METEC can experience some of the latest solutions from Primetals Technologies with a focus on automation and digitalization.
A clear highlight of the Orange Lab is the Central Operation Cockpit. Built to represent the final construction, the Central Operation Cockpit at METEC allows visitors to immerse themselves in the perspective of a single operator, who, thanks to interconnected automation and digital solutions, has a bird's-eye view of the entire production process and the ability to control any step. These features are a clear representation of the automation and digital plant philosophy that place the human operator at the center of our solutions and utilize various tools to streamline the operation and maintenance thereof.
Finally, the Orange Lab is populated with various simulation software that demonstrates how digital tools can facilitate transparency regarding operations, improving production and reducing downtime.
Green Lounge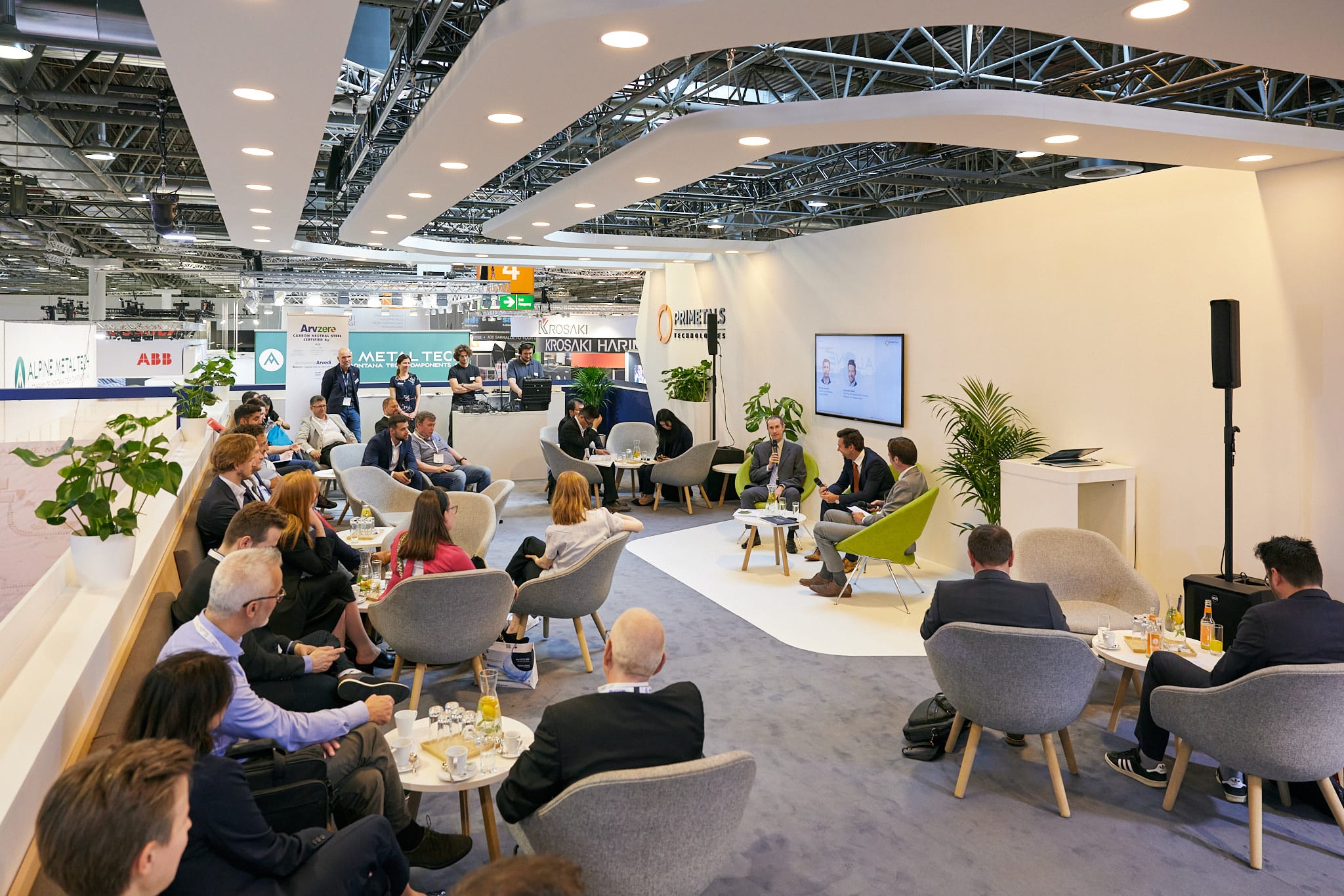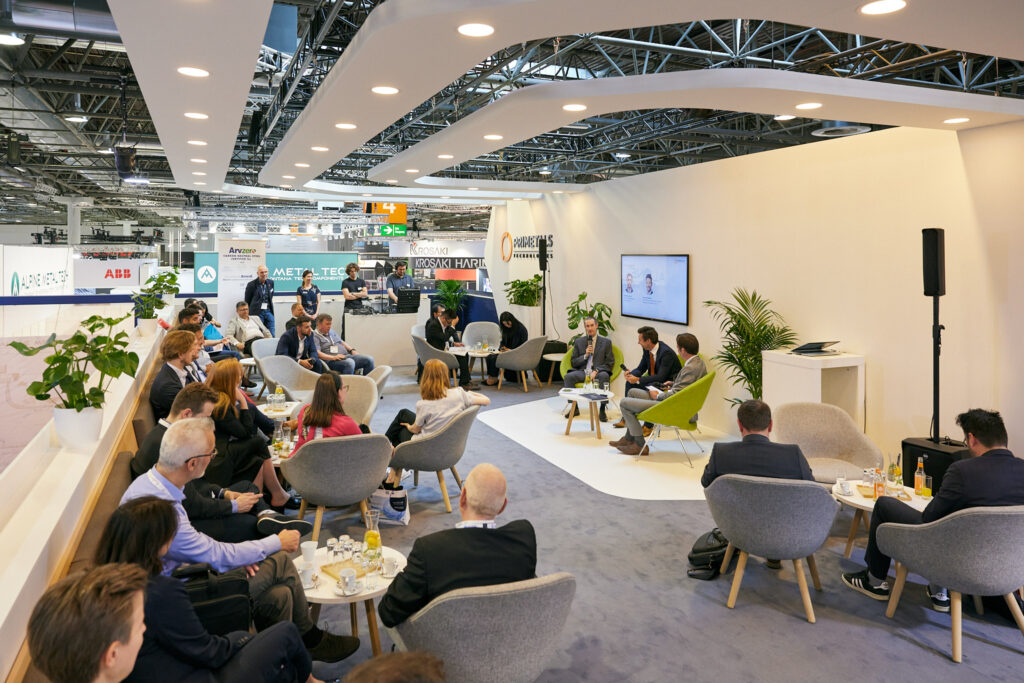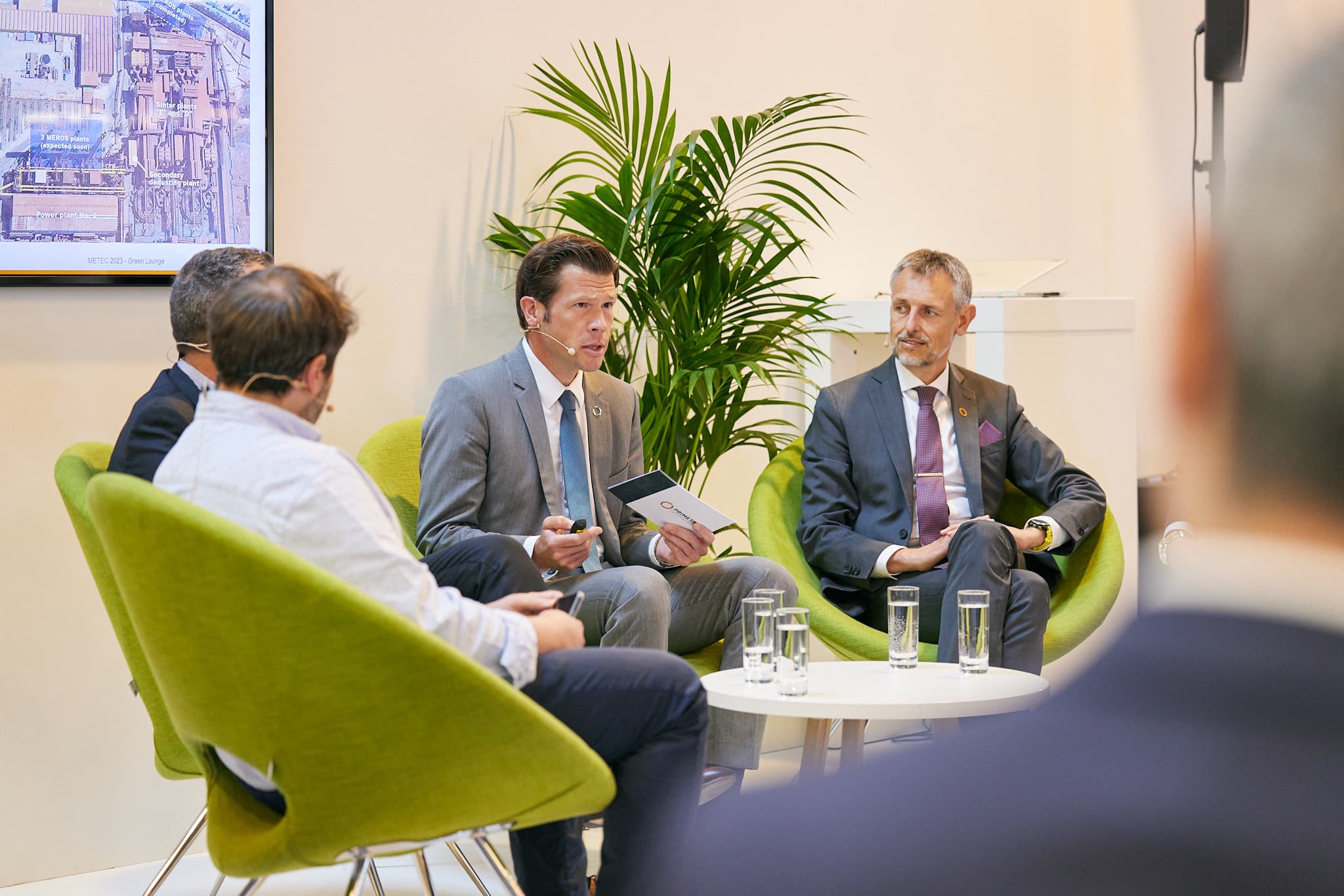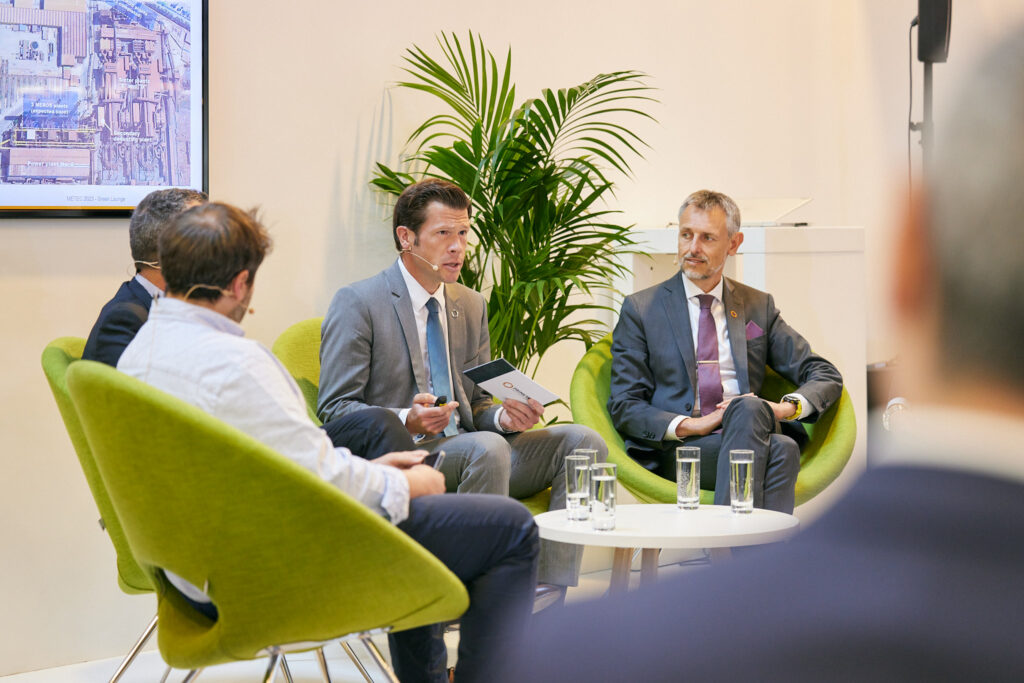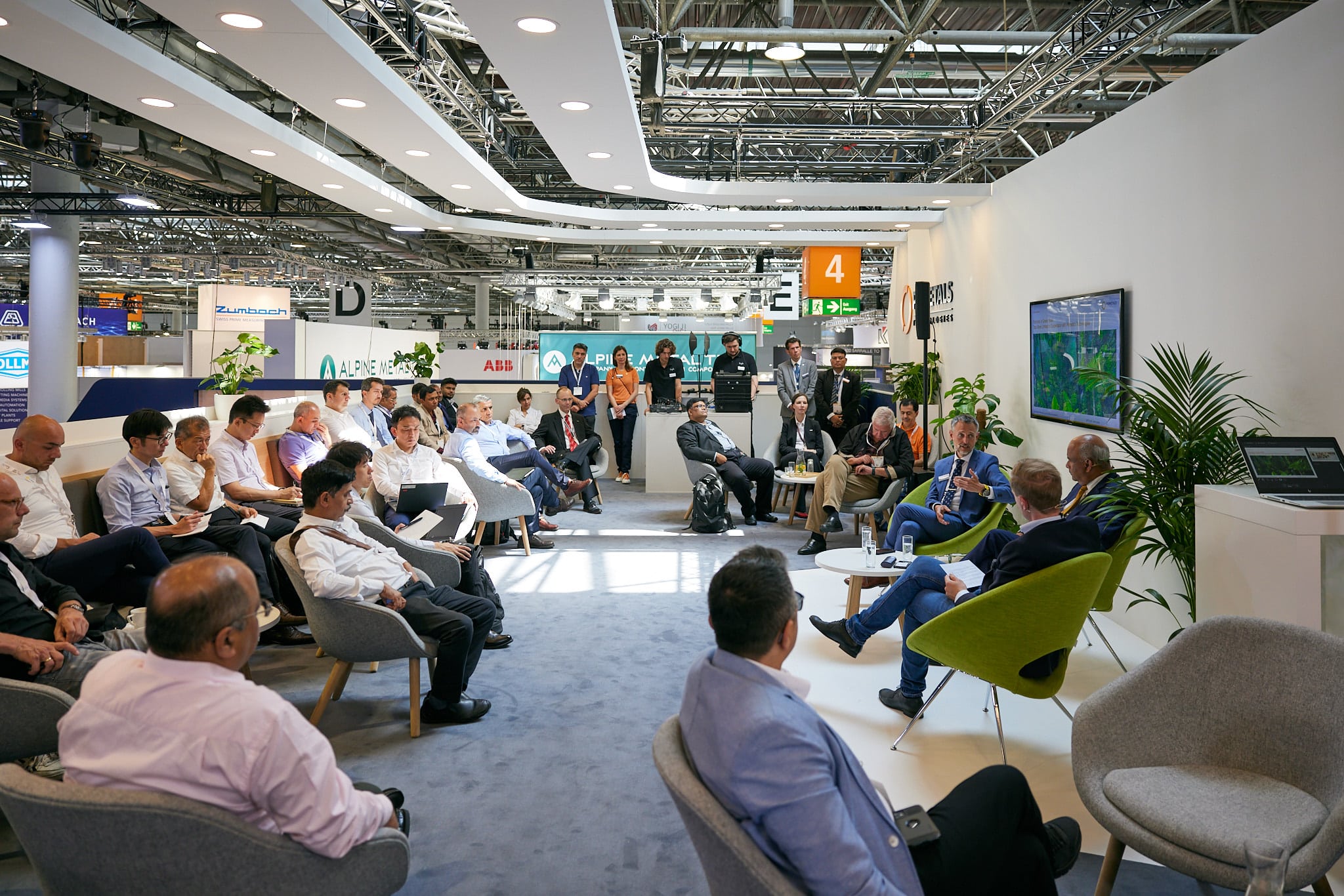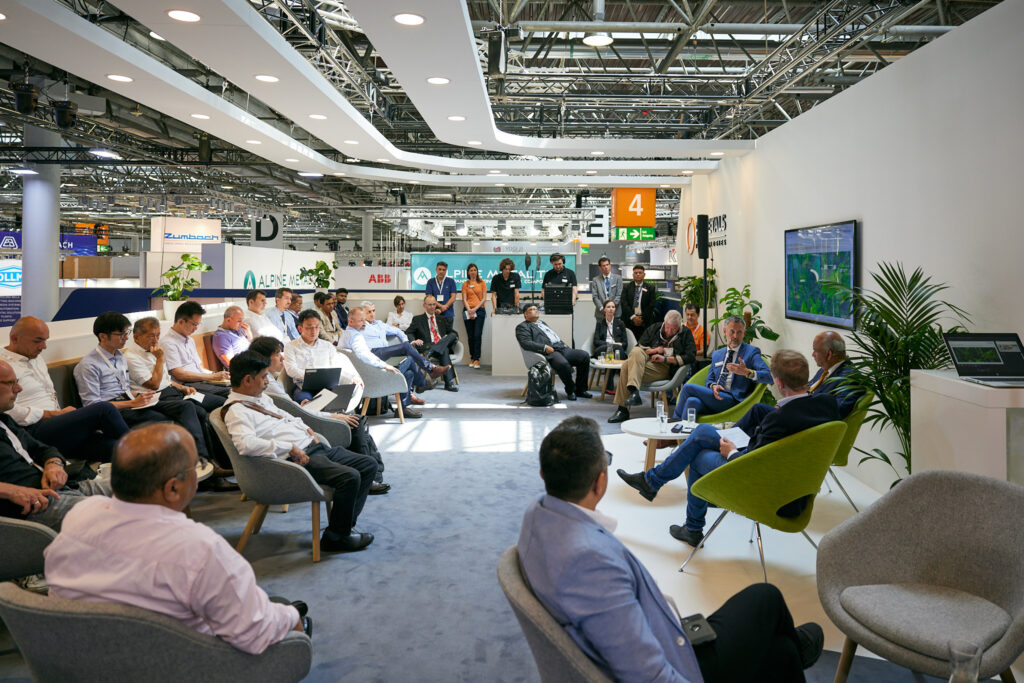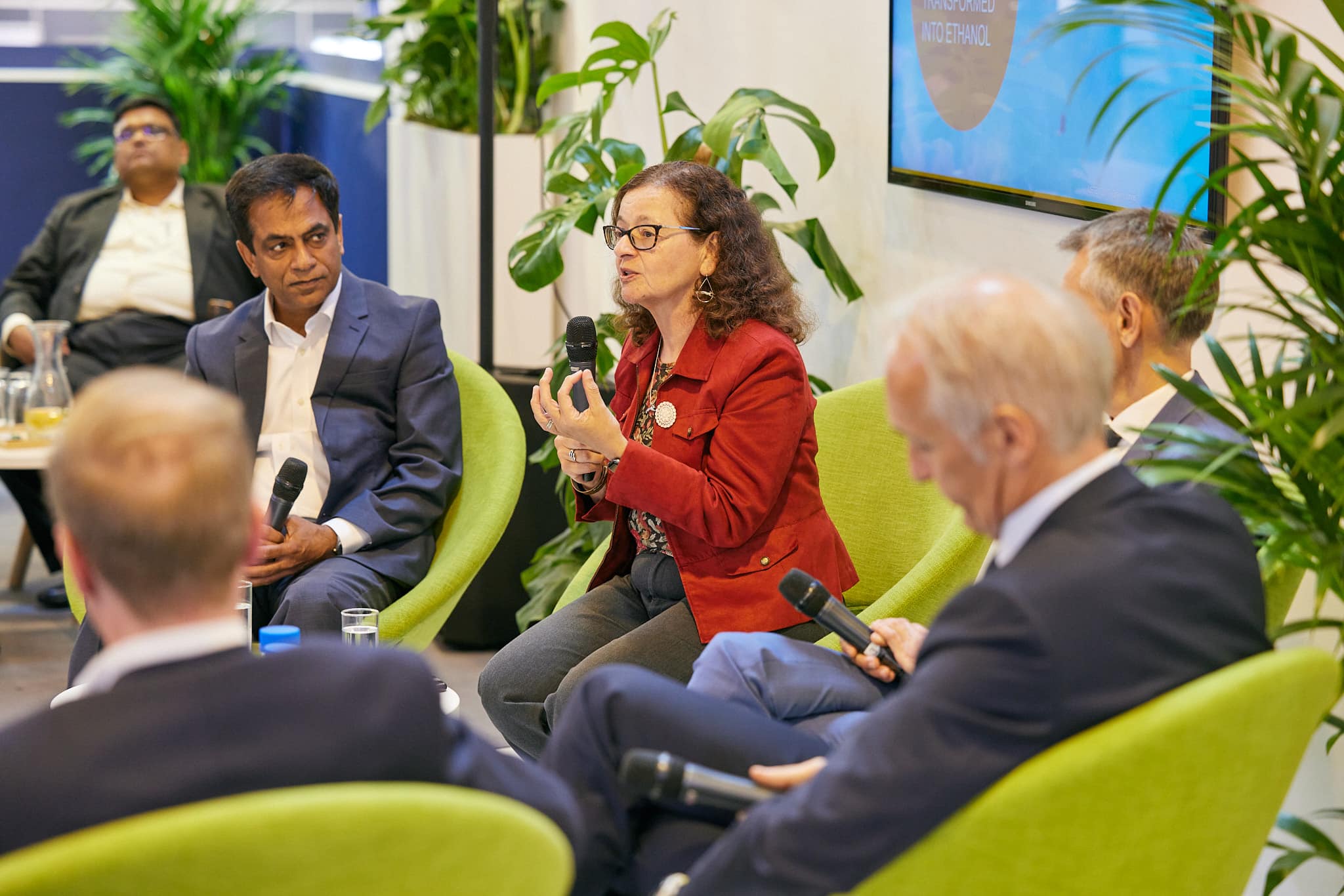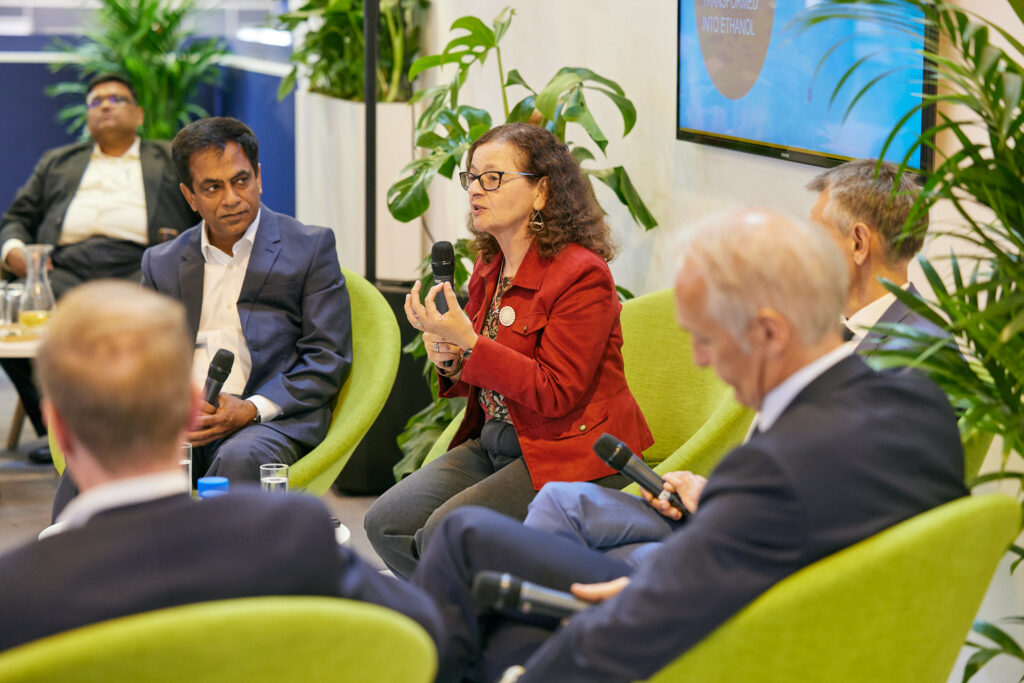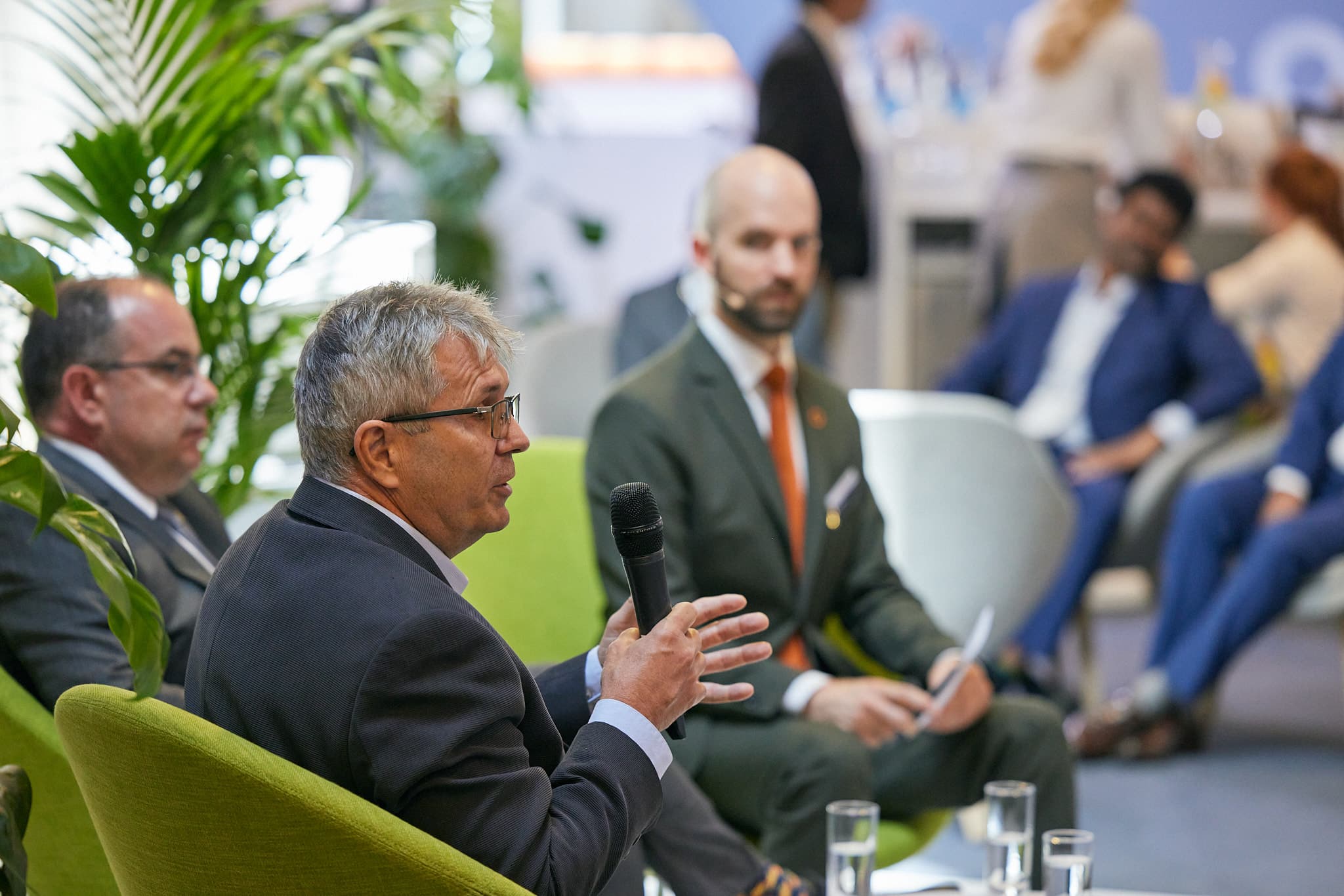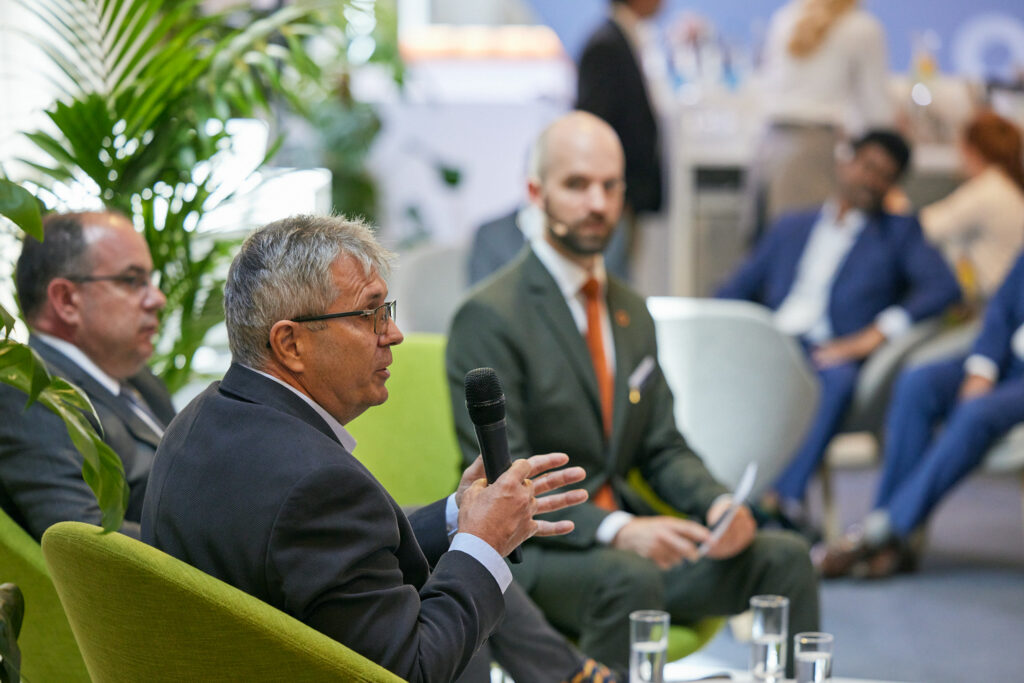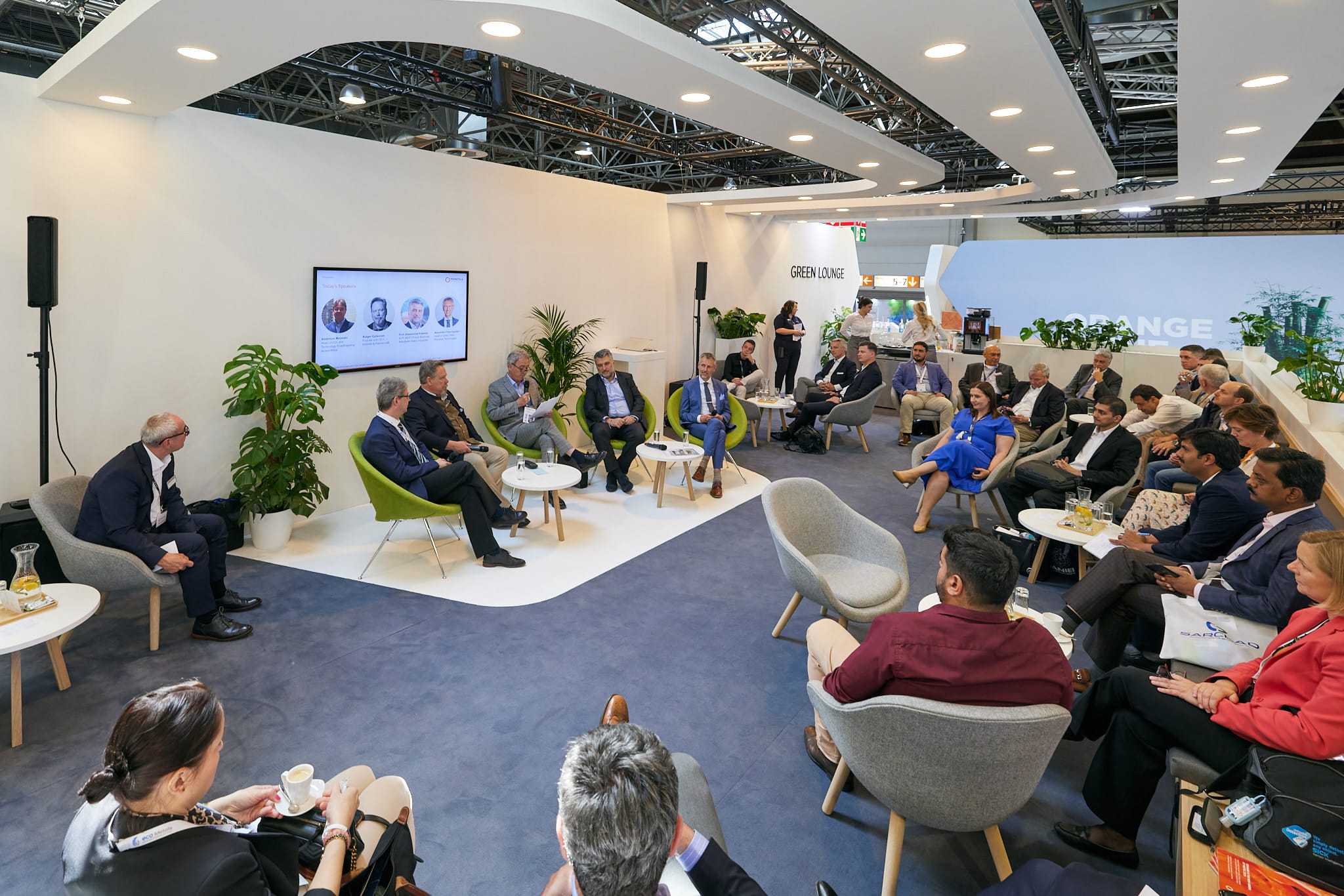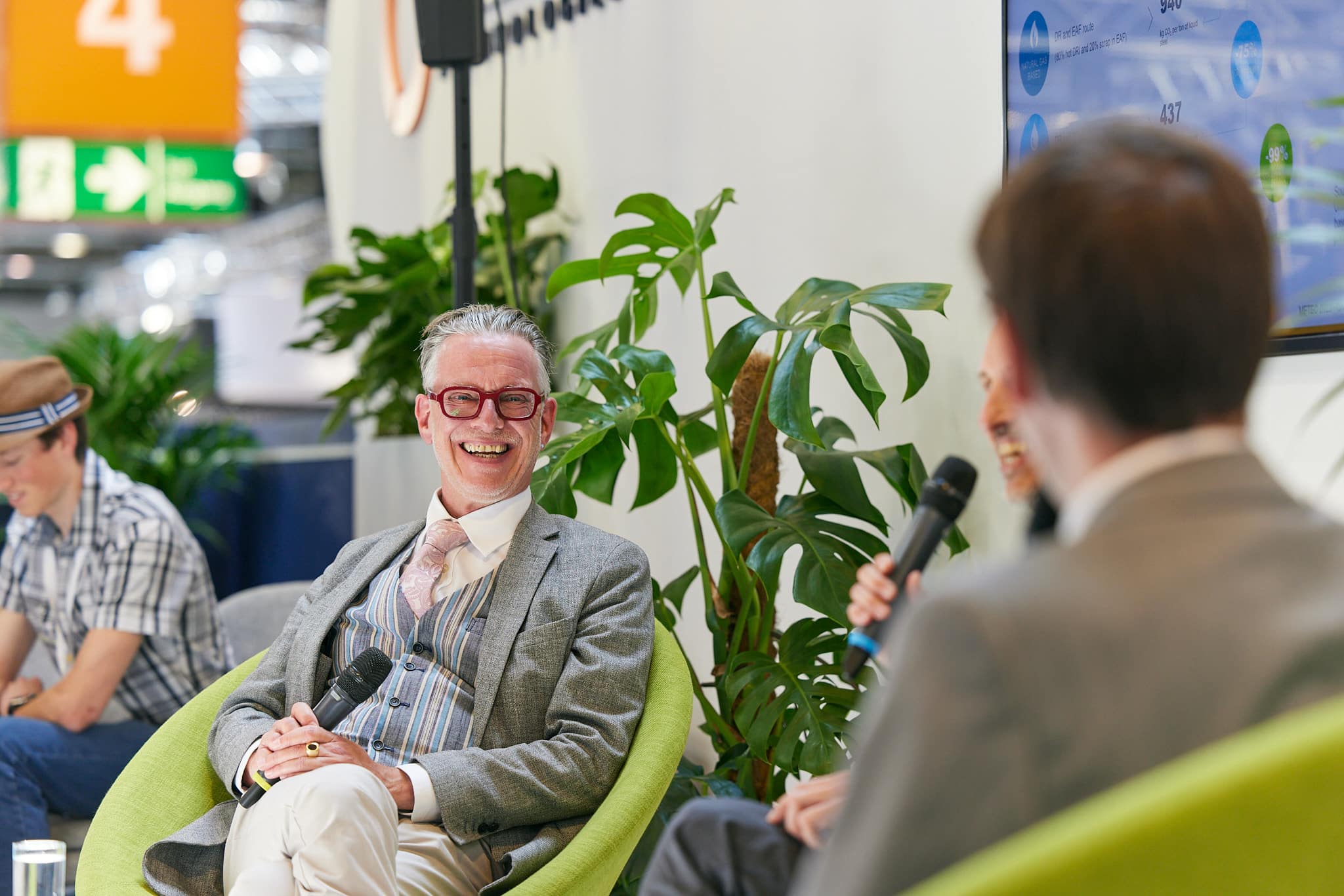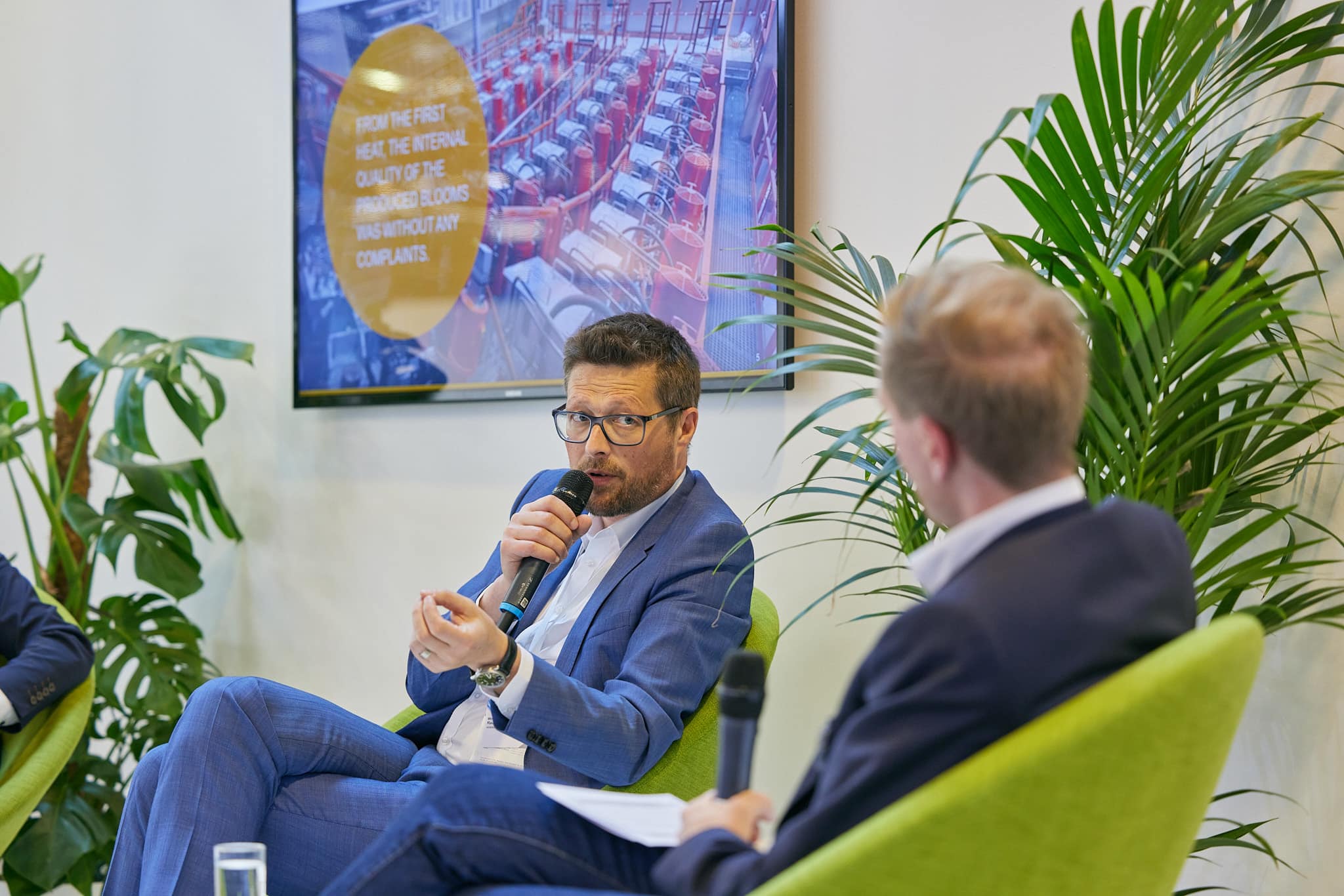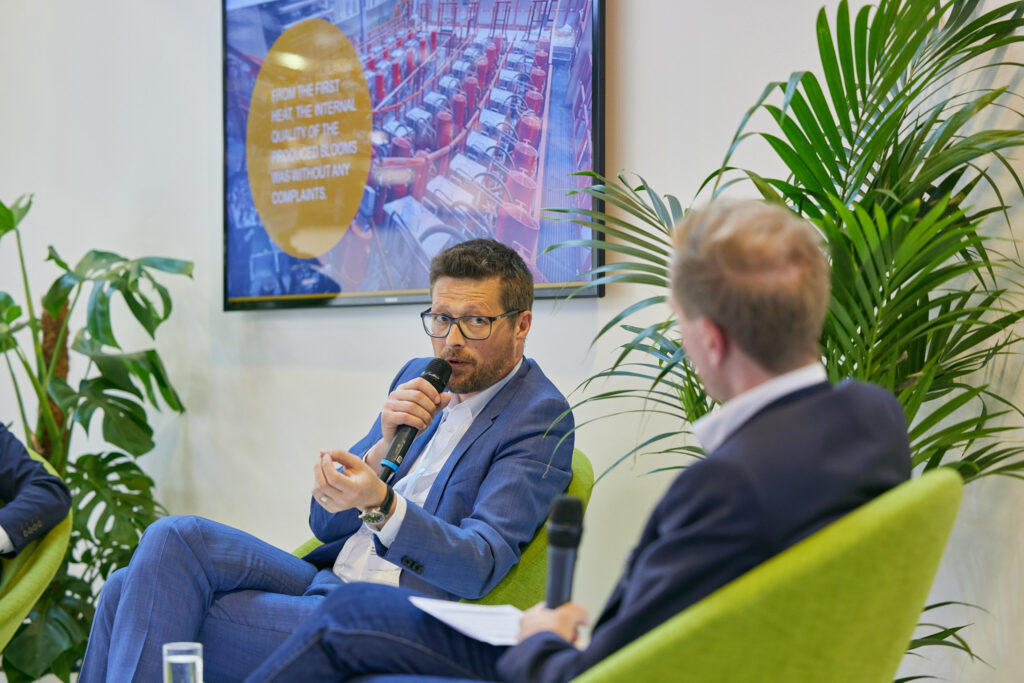 Welcome to the Green Lounge, a collaborative space for exclusive events at METEC 2023, creating a space for exchange and discussion essential to the future of the metals industry. Customers and top specialists from Primetals Technologies are given a unique opportunity to ask questions and engage directly with one another. Visitors to the Green Lounge can directly ask questions to technologists and customers about our solutions and their application.
Featured events at the Green Lounge provide an opportunity to hear directly from customers about their experience with Primetals Technologies and their plans for a sustainable metals industry. With variables impacting the metals industry worldwide, the Green Lounge is the perfect environment to gain an intimate understanding of the benefits of the latest technologies and how the steel industry can collectively transform for the benefit of society.
Experience the sustainable transformation of the steel industry amongst like-minded technologists and customers at the Green Lounge.
3D Showroom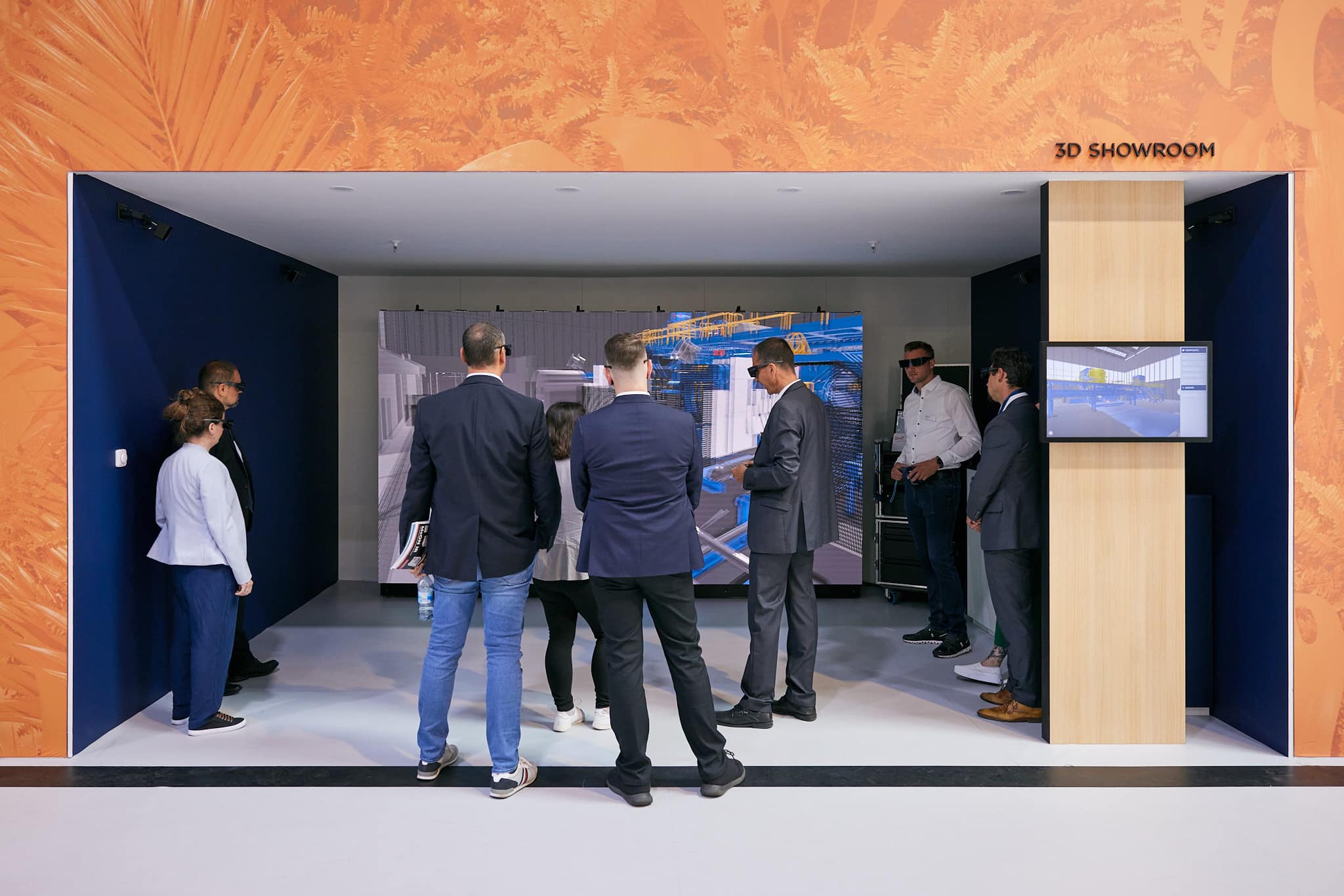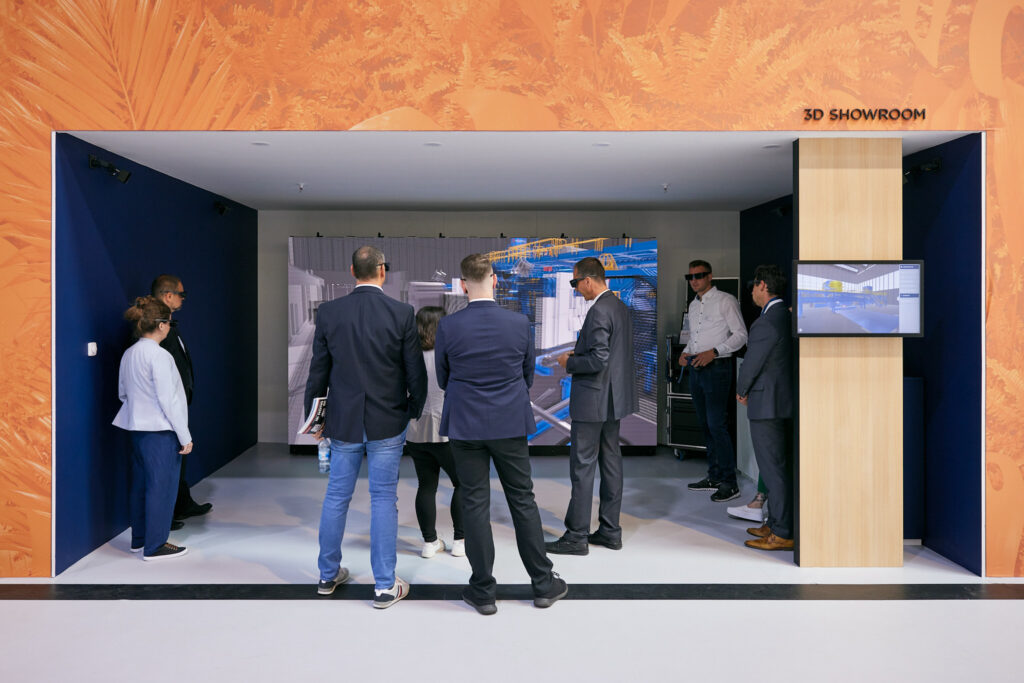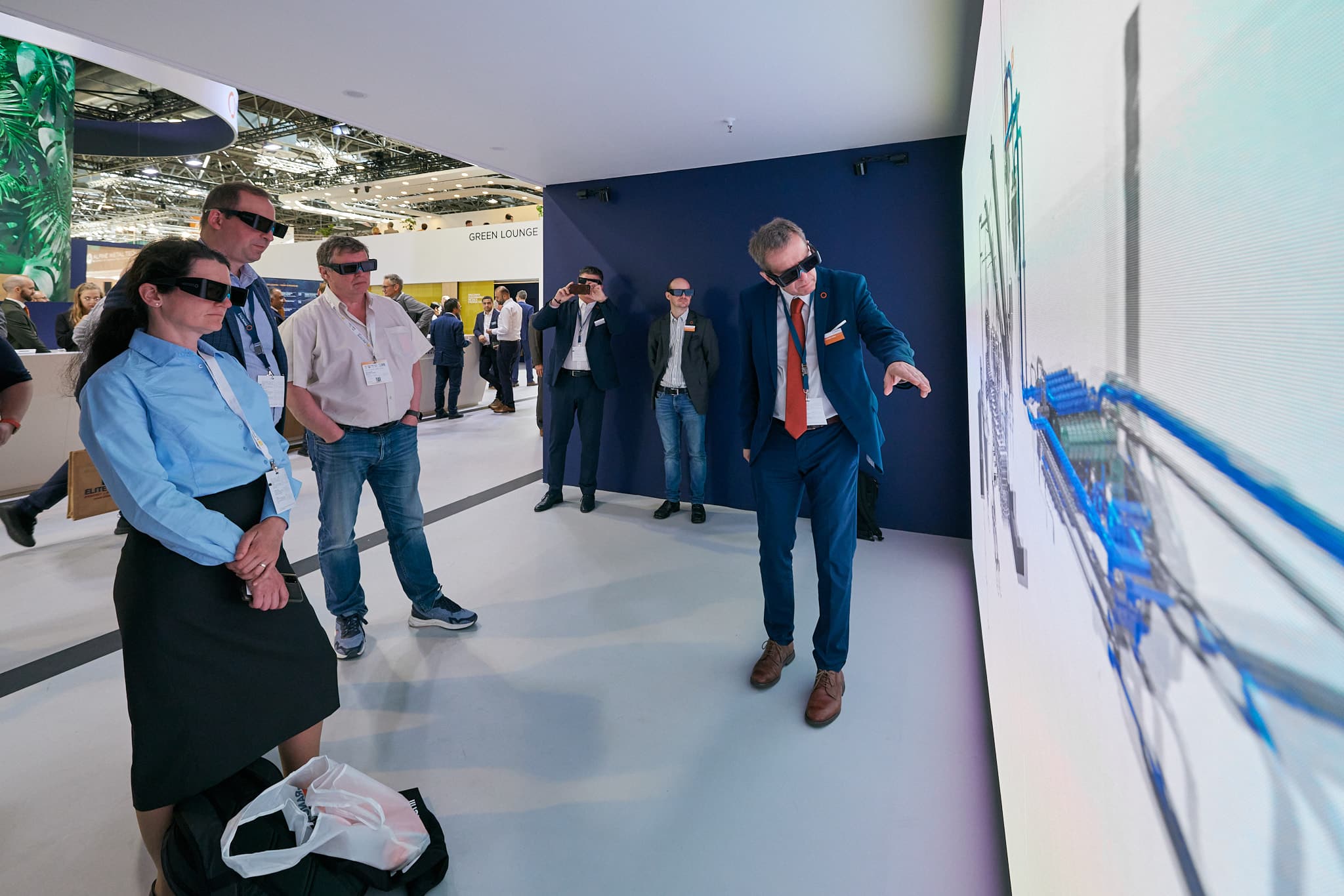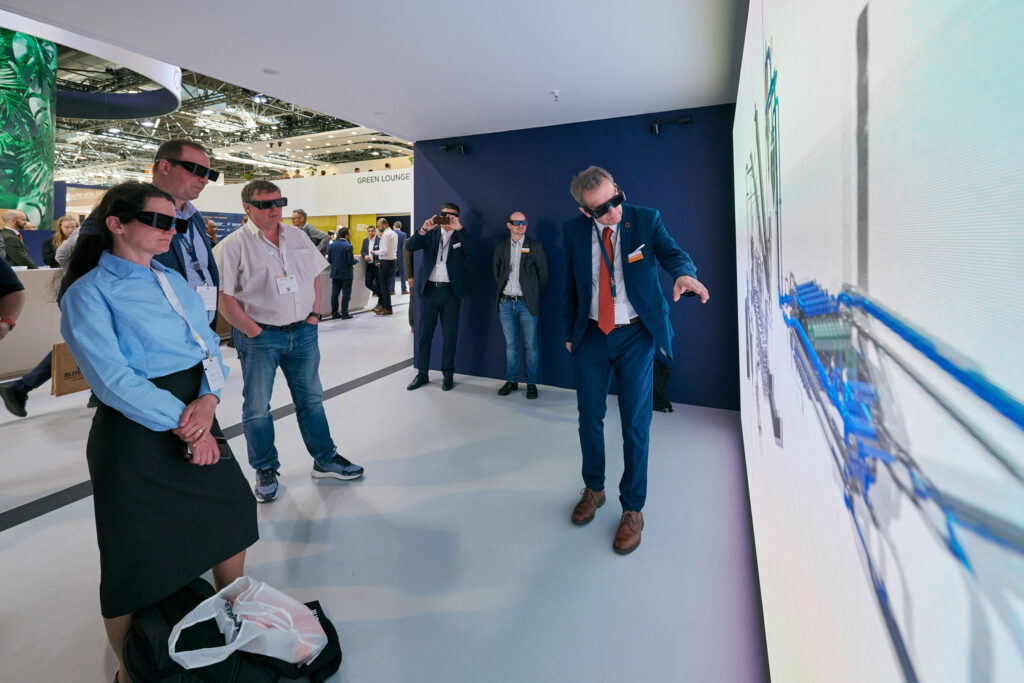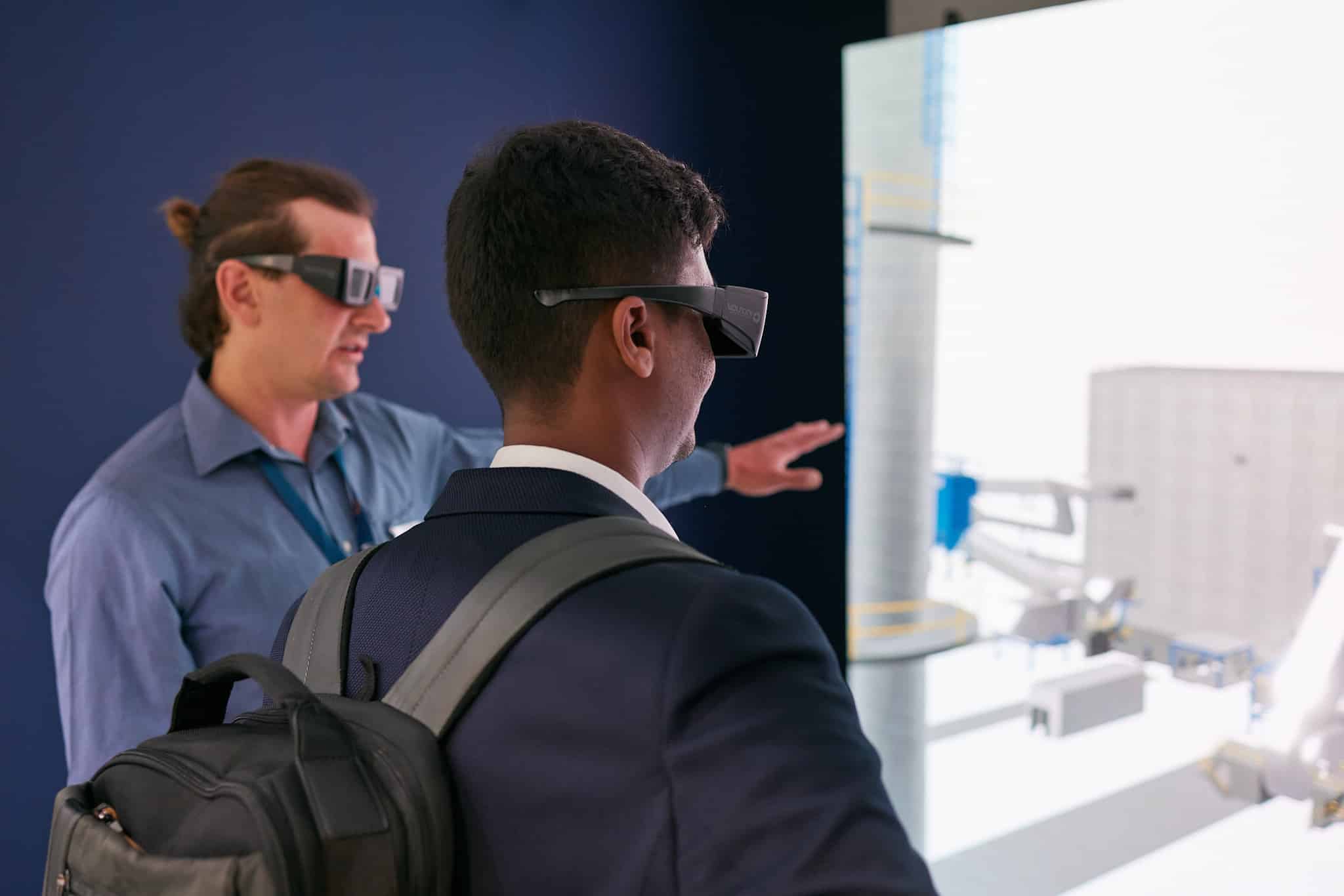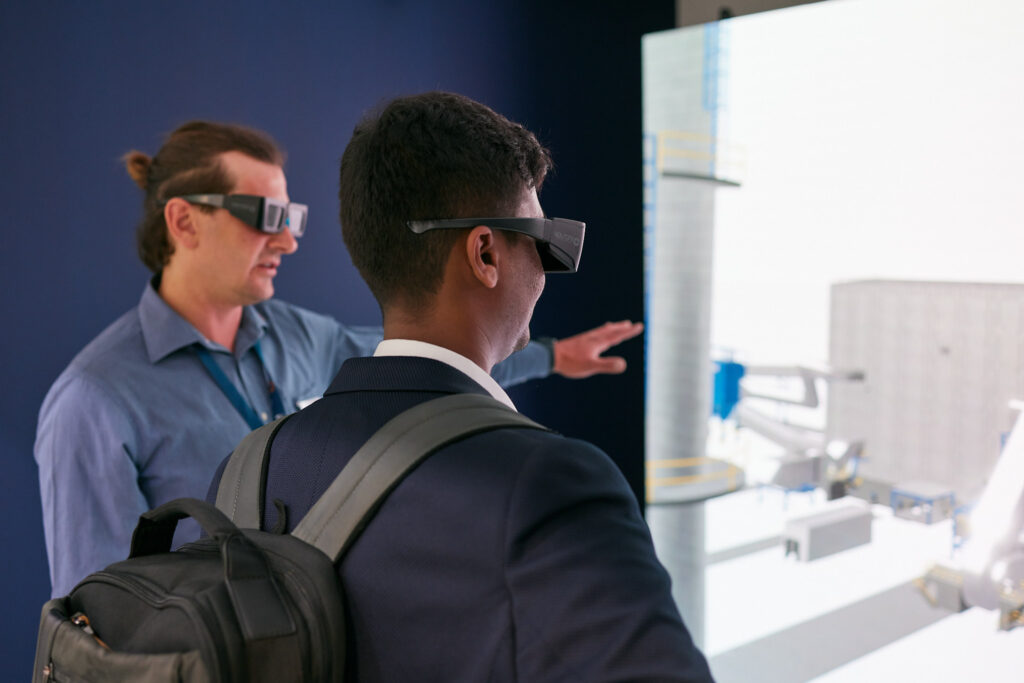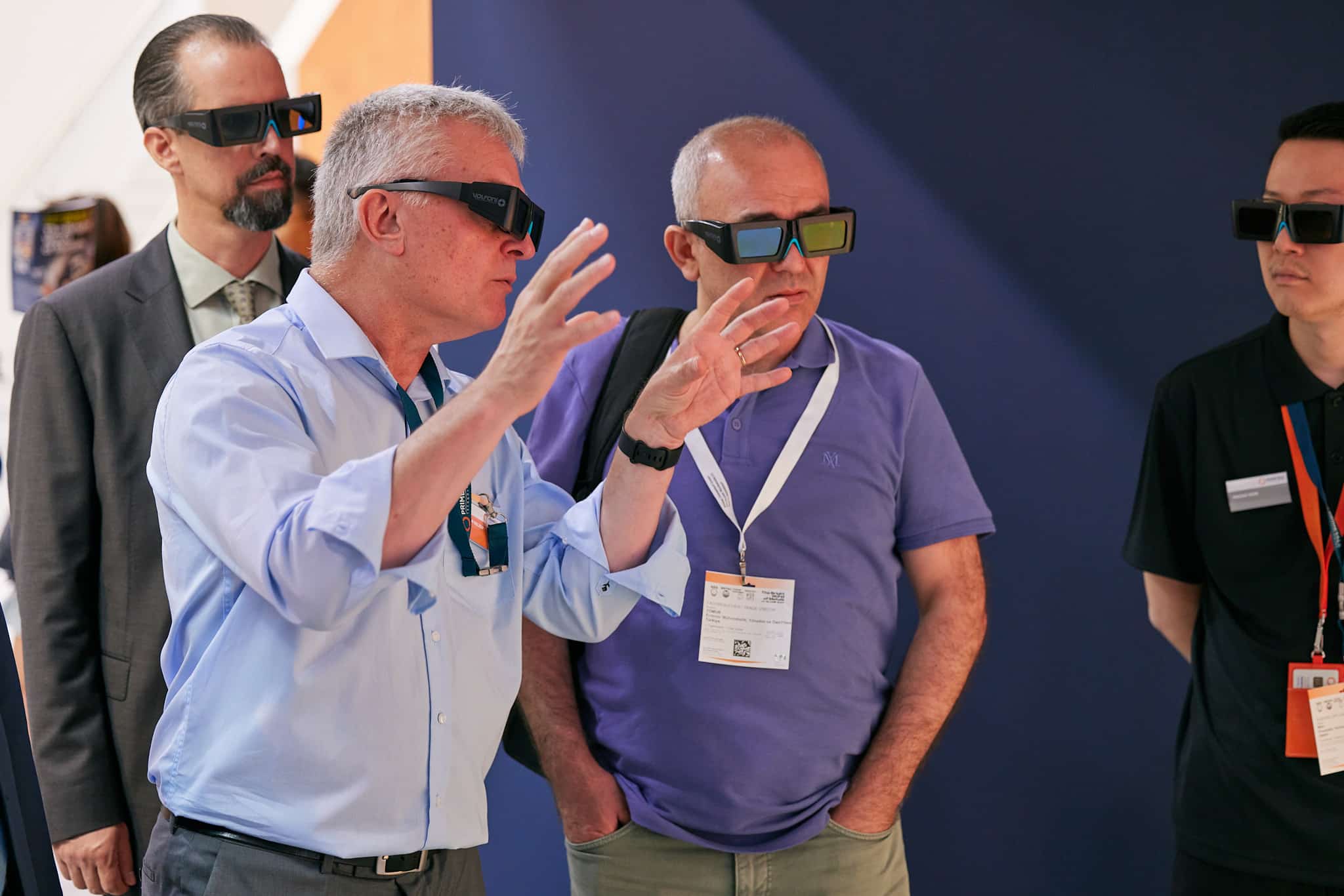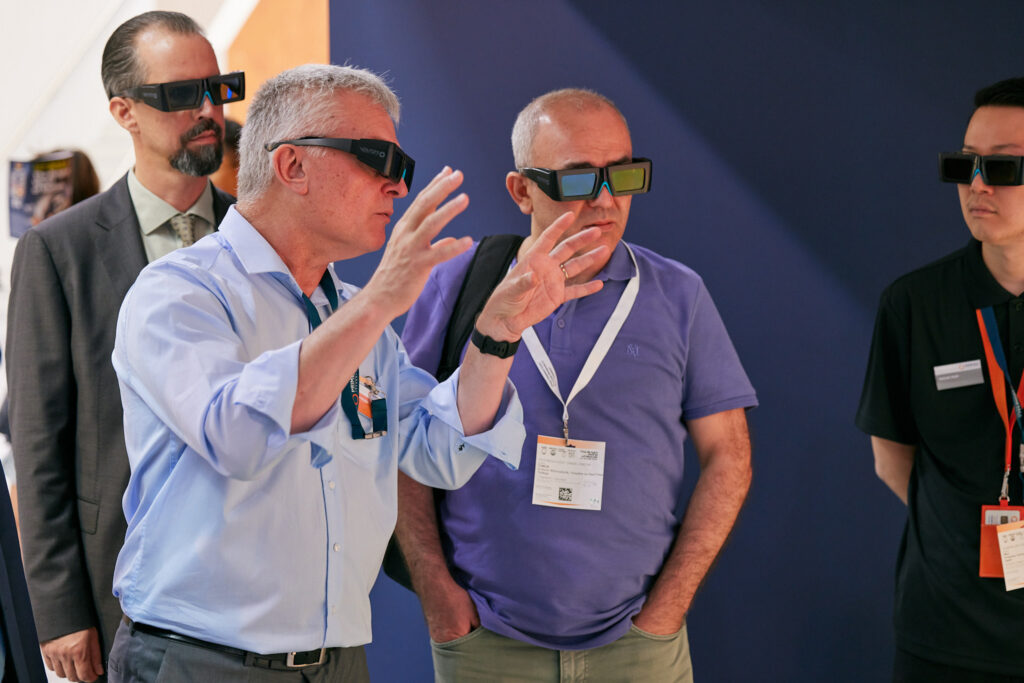 A unique feature of METEC 2023 is the 3D showroom. Immerse yourself in our 3D models as our specialists take you on a guided tour of our plants. The ability to deep dive into our 3D models allows you to envision how our technologies integrate into existing plants or will lay the foundation for new sustainable plants. Explore in detail various features and immediately ask questions of the experts in the room, who are part of this experience every step of the way.
The 3D Showroom features technologies from direct reduction to rolling and processing, covering nearly every aspect of metals production. The 3D Showroom adds perspective and tactility to transformational technologies. In a closed setting, our plants come to life. With our technologists at the helm, visitors can experience our passion for cutting-edge transformative technology firsthand and tour our unique solutions.
Focus areas at metec 2023

Green Steel
The global metals industry is undergoing a revolutionary transformation. The term green steel has emerged with an increased focus on decarbonization and a sustainable approach to metals production. Technologies and solutions benefiting the circular economy, hydrogen-based production, and an increased focus on direct reduction and electric steelmaking are more critical now than ever.
Automation and Digital Plants
Automated, agile, adaptive, and constantly improving, this is an autonomous plant. The metals industry is pushing past all previous boundaries, allowing for production processes and operations that are exceptionally efficient, safe, and reliable. Automation and digital solutions are centered around supporting operators in eliminating unplanned and costly shutdowns with transparent operations, and clear interpretations of massive amounts of data.


Asset Optimization
With steel demand on the rise, maintaining and increasing production capacities while improving energy efficiency, reducing waste, and lessening the industry's environmental impact is crucial. Advanced solutions that maximize existing assets, improve yield by reducing waste, optimize energy efficiency, and maintain productivity by offering efficient maintenance are how producers can reach their full potential and optimize their assets.
Strategic Development
Where is the industry headed, and how do I get there? The metals industry is transforming rapidly, and a global revolution driving eco-friendly solutions is readily changing the landscape for heavy industry. Strategic development informs, assesses, and accompanies producers on their journey toward sustainability regarding the environment and profitability. The future of the industry will be defined by sustainability and pioneers.