The world's first 3-strand continuous slab caster has been implemented at Chinese steel producer Tangshan Donghua Iron and Steel Enterprise Group's site in Tangshan, Hebei province, China.
One of China's top 500 enterprises, Tangshan Donghua, was established in 2009. Its wide scope of business includes sintering, ironmaking, steelmaking, hot rolling, and bar and high-end wire-rod rolling. Primetals Technologies and Tangshan Donghua have collaborated on metallurgical services and offline maintenance projects for the steel producer's continuous casting machines since 2017.
The new 3-strand solution comes with several benefits for Tangshan Donghua. The conventional alternative, a configuration of two 2-strand continuous casters, would have required double the space of the 3-strand slab caster. While not only taking up less space, the 3-strand slab caster reduces CAPEX thanks to reduced expenditures on equipment and civil works and the efficient design results in lower costs for operation and maintenance of the machine.
3-Strand Design Features
The 3-strand caster features technology that takes the casting process to the next level. Tangshan Donghua has praised the tailormade and very large tundish for its stiffness and for how it optimizes the flow of the liquid steel. Straight cassette-type Smart Molds ensure an optimized primary solidification of the strand.
The DynaFlex hydraulic oscillator can adjust the mold-oscillation parameters to match the composition of the liquid steel, which results in improved strand-surface quality of the slabs. As part of the secondary cooling, DynaJet spray cooling assures homogenous temperature distribution so that corner cracks are avoided, which is particularly important when casting advanced steel grades.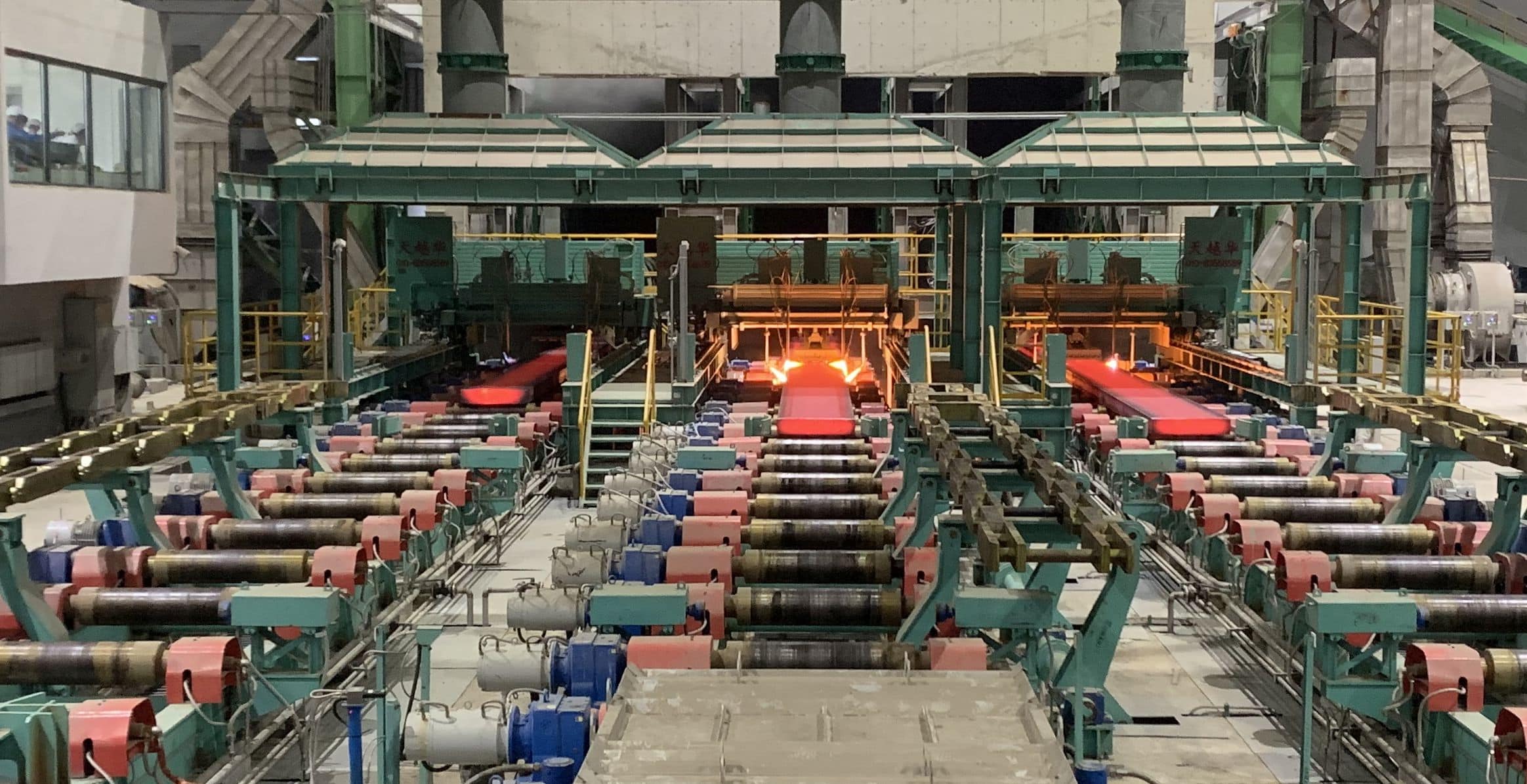 3-Strand Automation
The 3-strand caster features a state-of-the-art automation package. DynaPhase, Dynacs 3D, and DynaGap Soft Reduction 3D are dynamic secondary cooling and soft reduction packages. These innovations significantly improve the continuous casting process by considering numerous parameters, including thermodynamic effects, online chemical composition, and phase transitions. Furthermore, the Level 2 packages feature offline simulation to develop new and even more effective casting practices. LevCon is a system for automatic mold-level control, with "autostart" casting functions and auto-adaptive dynamic bulging compensation. Mold Expert helps to prevent caster-mold breakouts and digitally monitors the mold in real time.
MORE INFORMATION

Click here to read the full press release, access contact details, and find other press resources.