This post is also available in: 简体中文 (Chinese (Simplified))
The merging of the former Mitsubishi-Hitachi Metals Machinery and Siemens VAI Metals Technologies in January 2015 to become Primetals Technologies considerably enlarged the company's metals portfolio of downstream technologies in the flat-product sector, adding significant value. This feature article presents an overview of the extensive scope of rolling and processing solutions offered to producers of steel and nonferrous metals.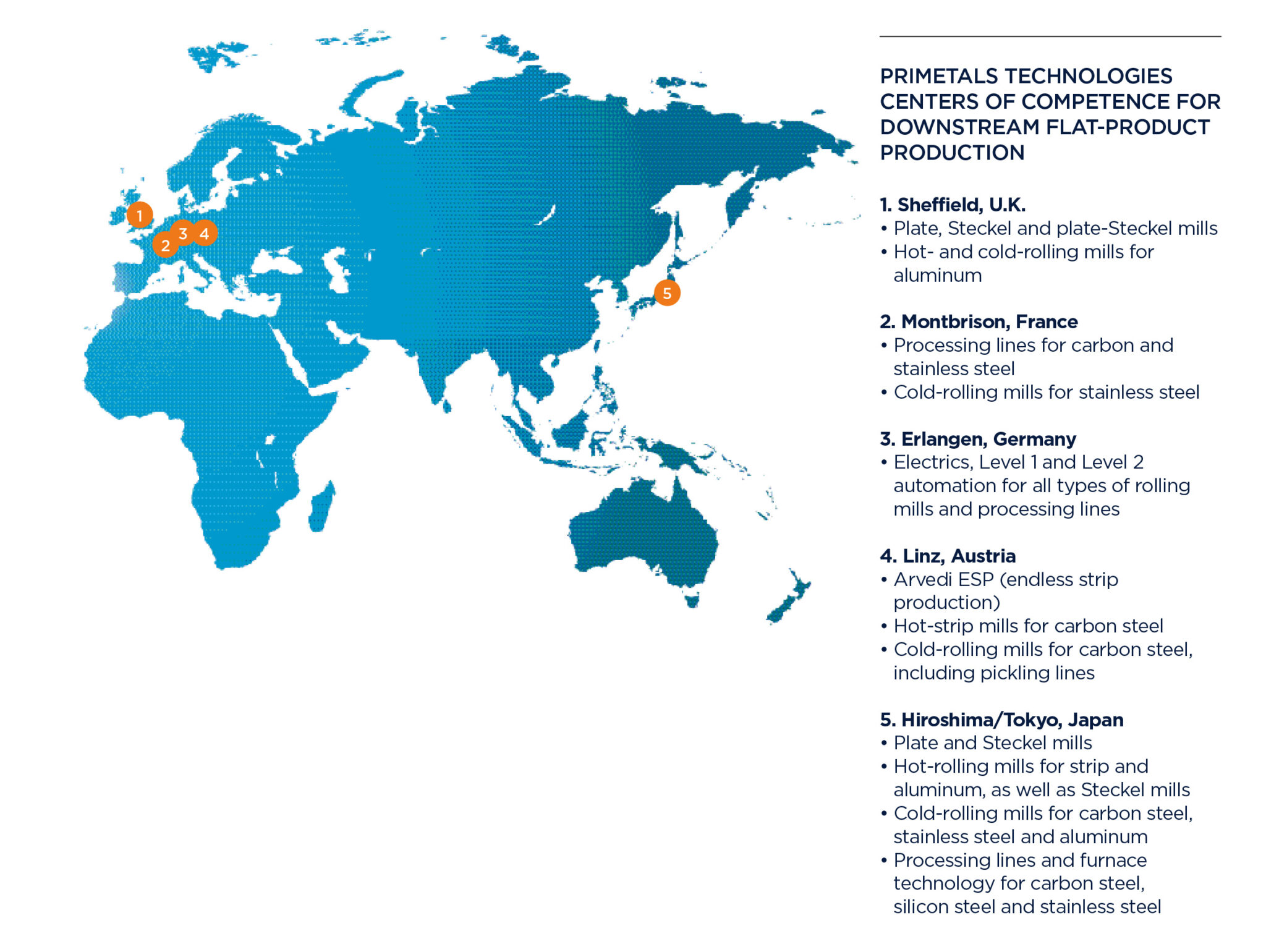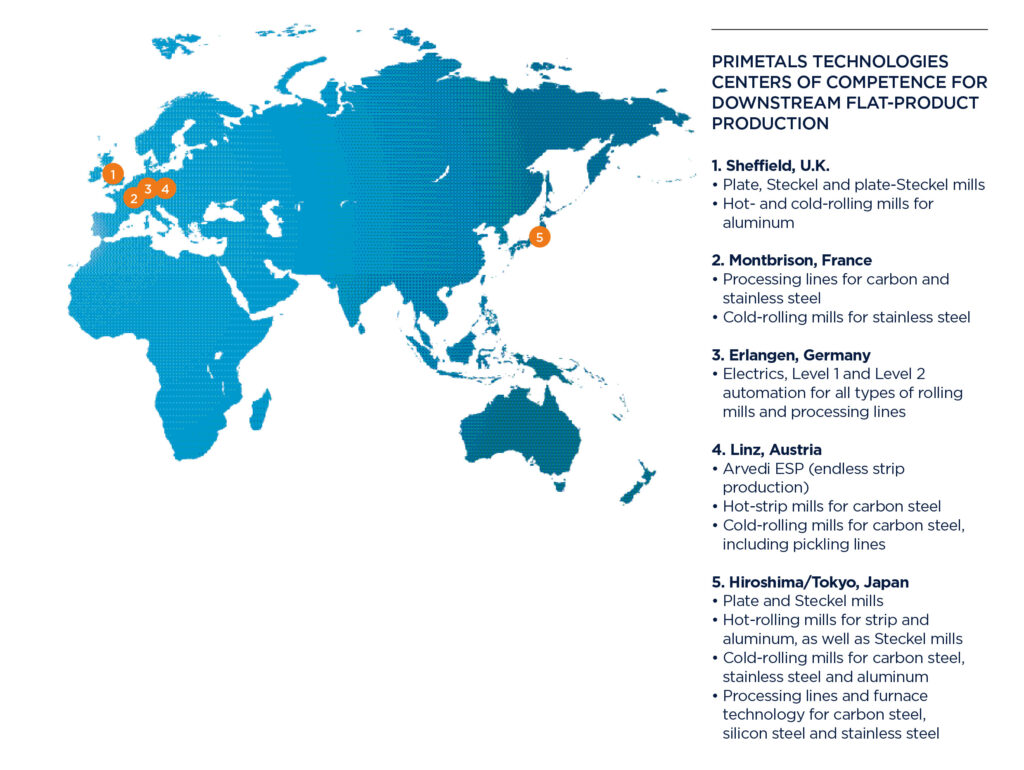 Shortly after the start of operations of Primetals Technologies, an extensive review of the combined product portfolio was performed by the company's centers of competence for downstream technologies located in Austria, France, Germany, Japan and the U.K. (Figure 1). The respective strengths and features of available process solutions were compared, and the results showed that while certain technologies were better suited for new plant installations, the strengths of others was particularly applicable for modernization steps. Above all, it was clearly recognized that the full scope of existing company solutions is needed to ideally serve the international metals market. A technology exchange program is now underway to maximize the joint venture's product-synergy effect as well as the capability and skills of the company's expert personnel. A global Intranet communication platform is therefore being established to share accumulated experience and project results.
The target is to supply the best solutions available from the different centers of competence on a local level to meet specific market requirements. Furthermore, the worldwide network of sales offices, engineering locations, workshops, service centers and maintenance outposts of Primetals Technologies ensures a close relationship with customers for fast supply and support. Key elements of the company's combined downstream metals portfolio for flat products are presented in the following.
Arvedi ESP – endless strip production from caster to coil
In the Arvedi ESP process, coiled hot-rolled strip is produced in a combined, continuous and uninterrupted casting and rolling line. Energy consumption and the associated costs and CO₂ emissions are reduced by up to 45% compared to conventional casting and rolling processes. With a length of just 180 m, the plants are also considerably more compact than conventional casting and rolling mills. A wide range of high-quality and ultra-thin steel grades can be produced for demanding steel applications.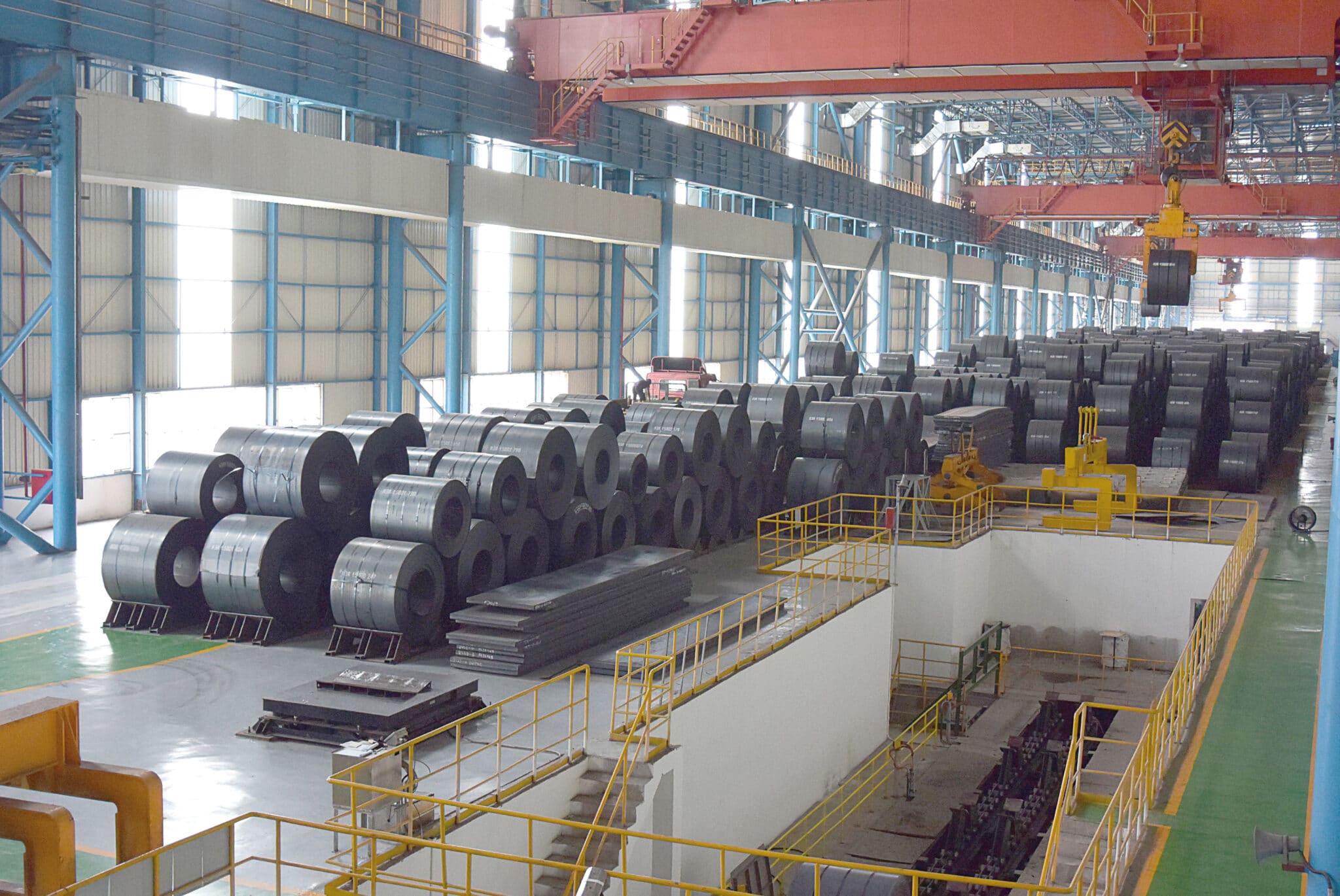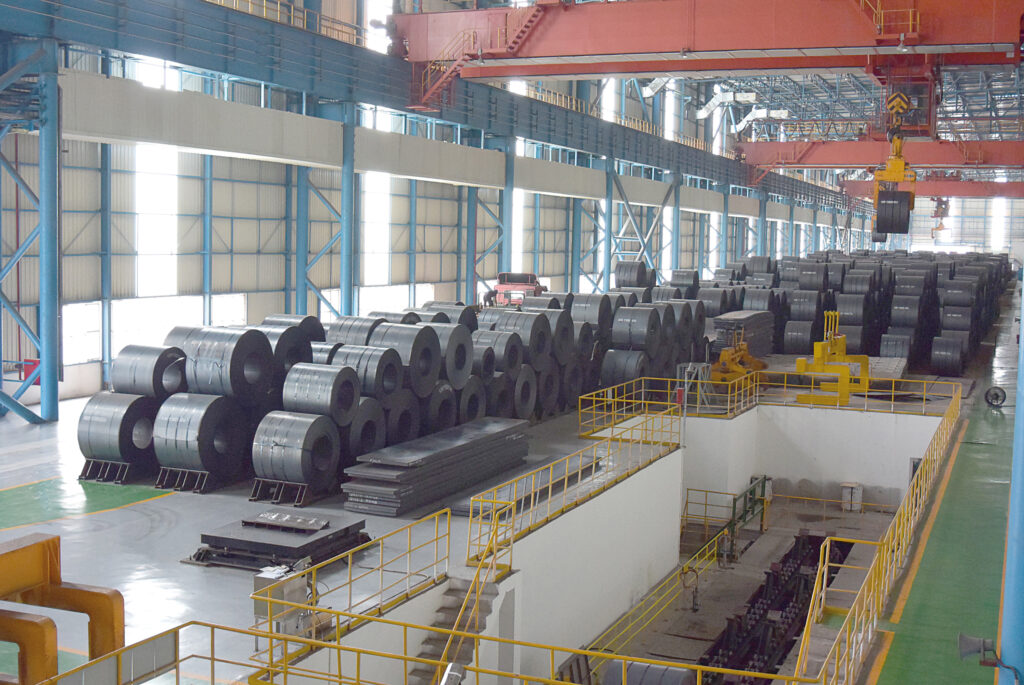 Hot-strip mill – high performance for new and modernized mills
The demand for advanced, high-strength steel grades is continually growing, as are the requirements placed on product quality, mill productivity and plant availability. In order to remain competitive, new and existing steel plants must meet this challenge in the best-possible way. A wide range of solutions for hot-strip mills is offered to meet specific customer demands.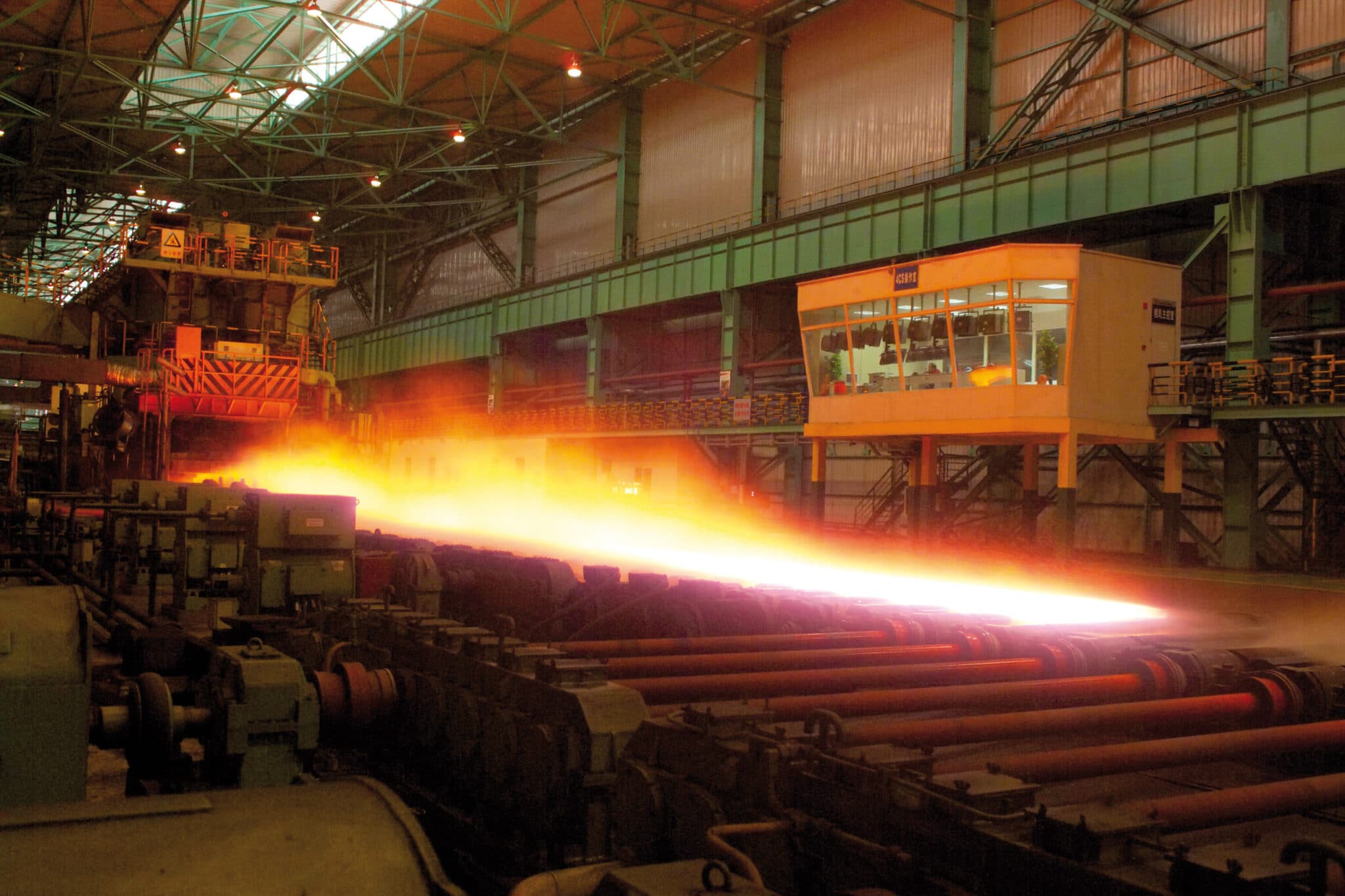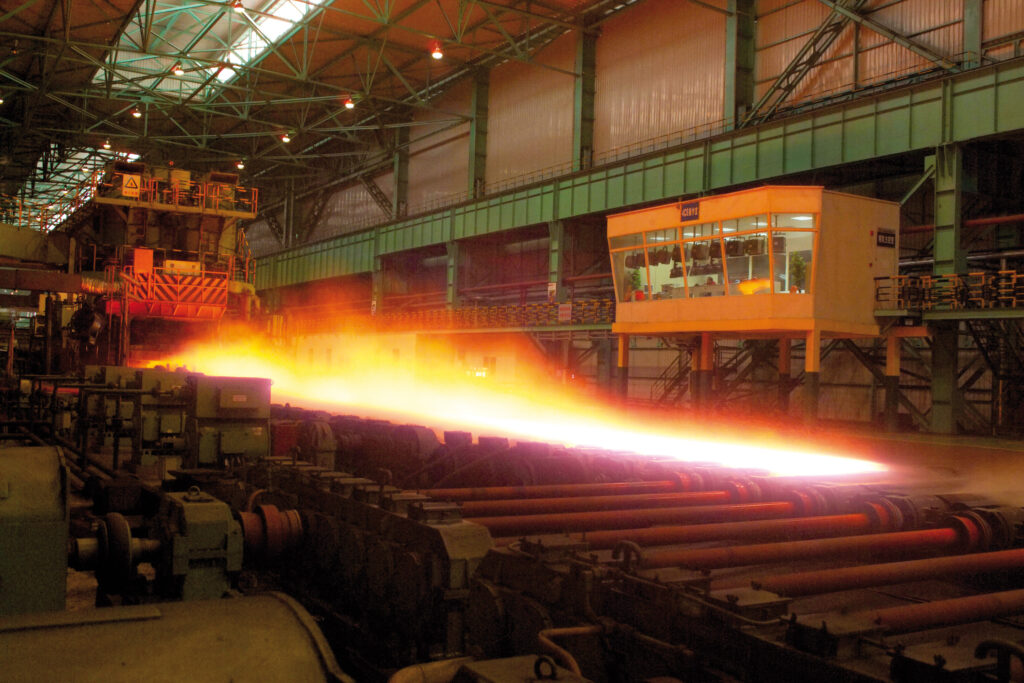 Plate mill – powerful solutions to meet individual requirements
Immense power combined with precision rolling, accelerated cooling and thermo-metallurgical conditioning are decisive factors for meeting the ever-increasing demands placed on plates for consistent high quality, uniform mechanical properties and dimensional perfection. Primetals Technologies assists producers to meet the highest plate standards with specialized solutions, all the way to the supply of complete plants.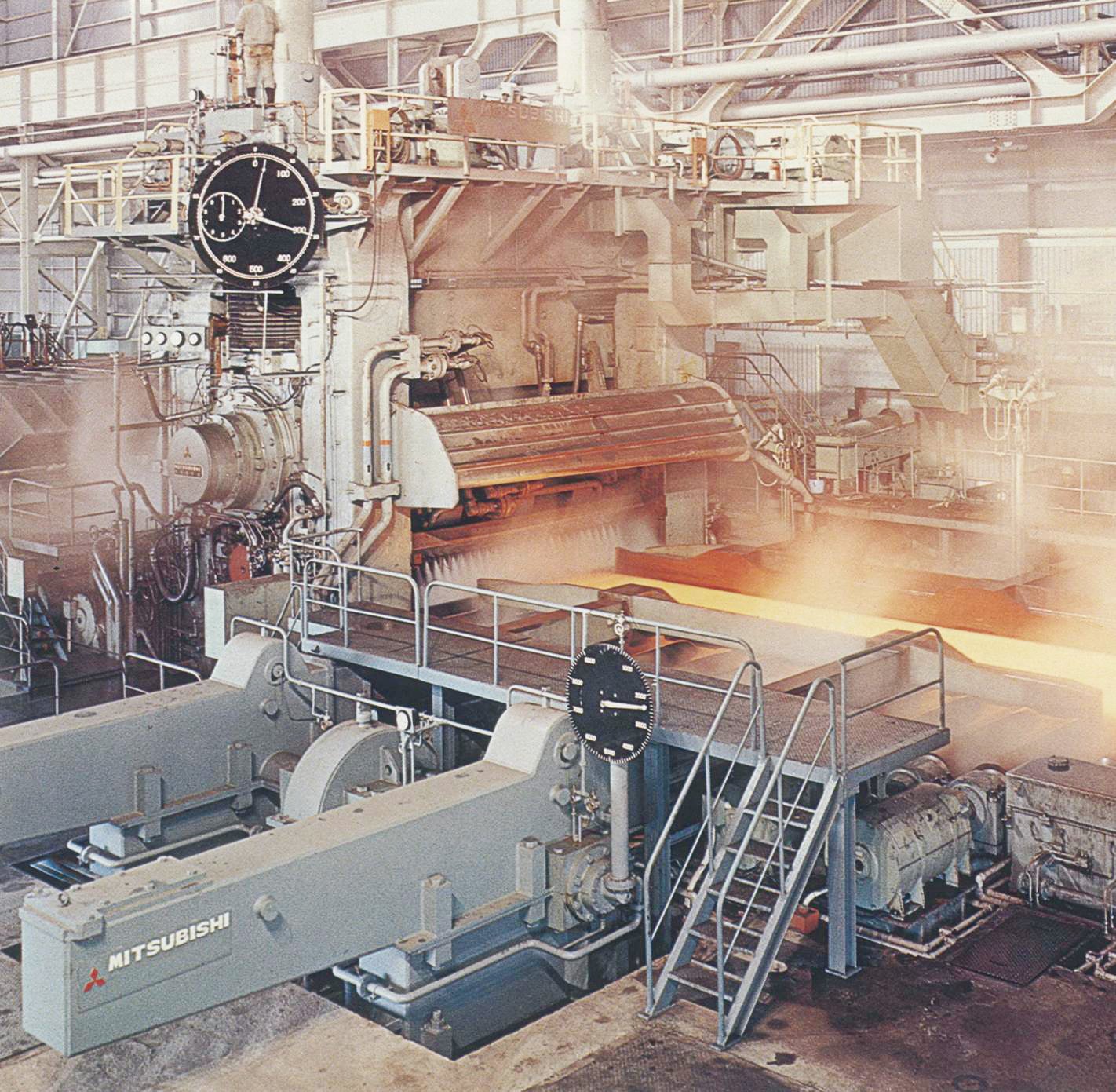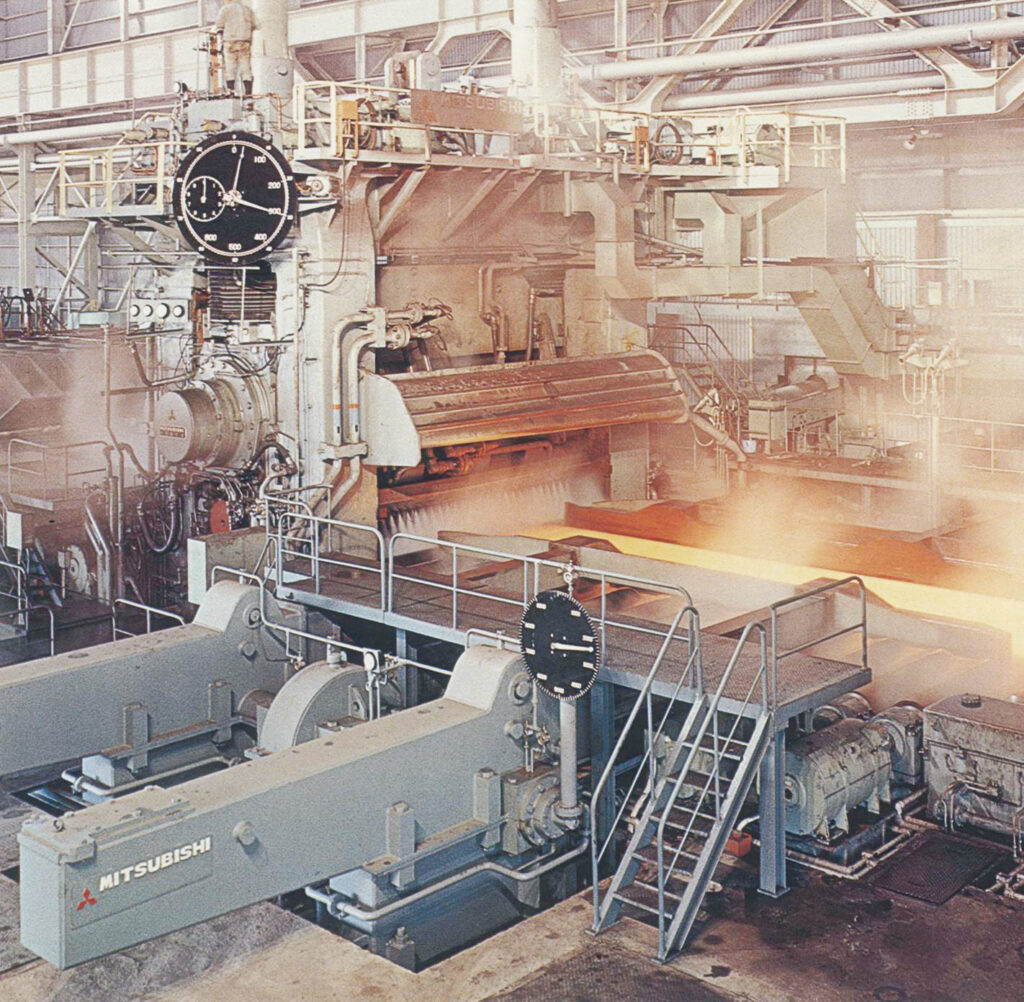 Steckel mill – production efficiency for small capacities
Unique and totally optimized solutions offered for new Steckel mills are based on decades of experience in supplying metallurgical plants. Plant modernization combines vast experience and innovative solutions, which enables customers to improve product quality, increase operational efficiency in coil production and serve specialized niche markets.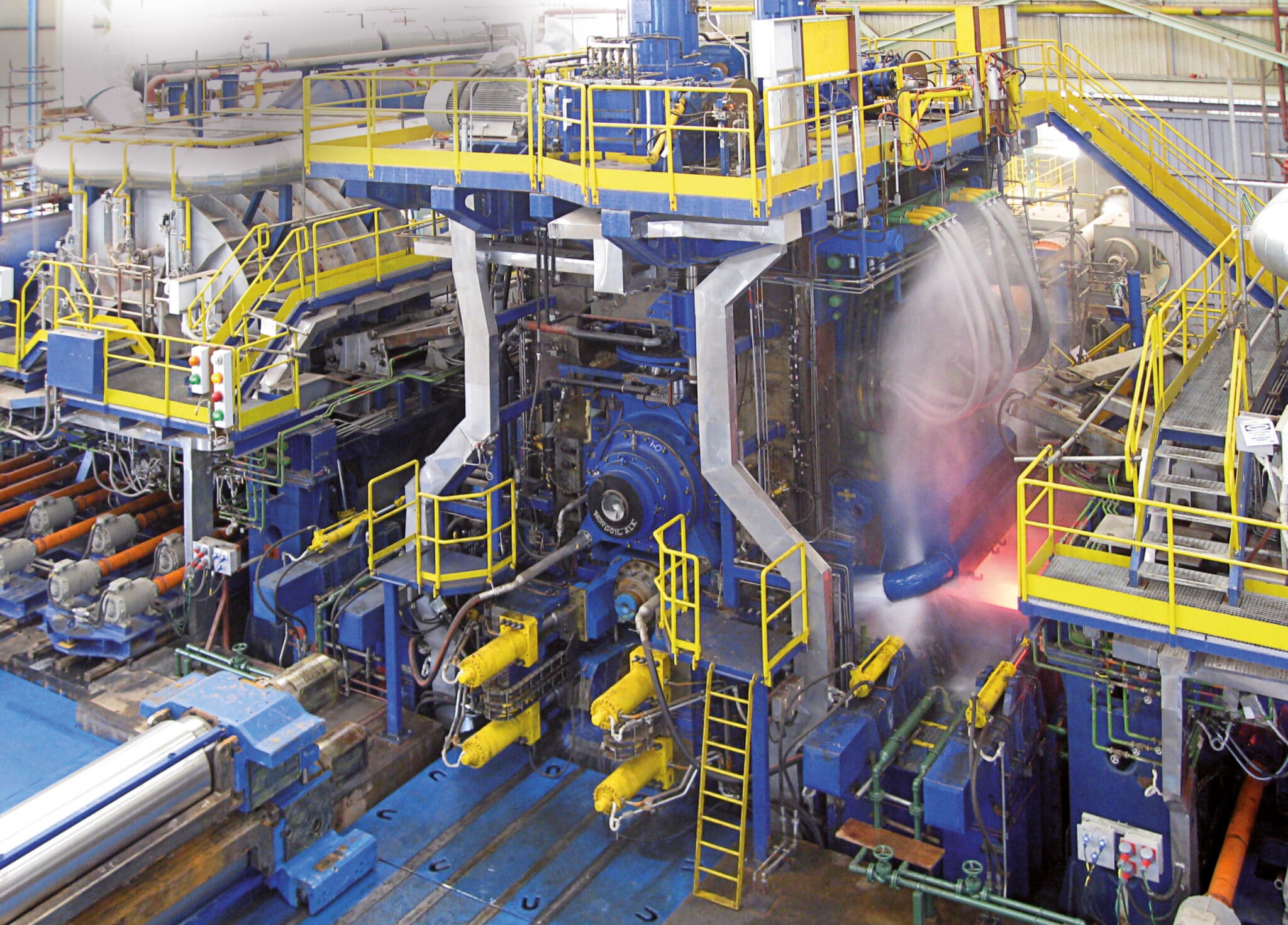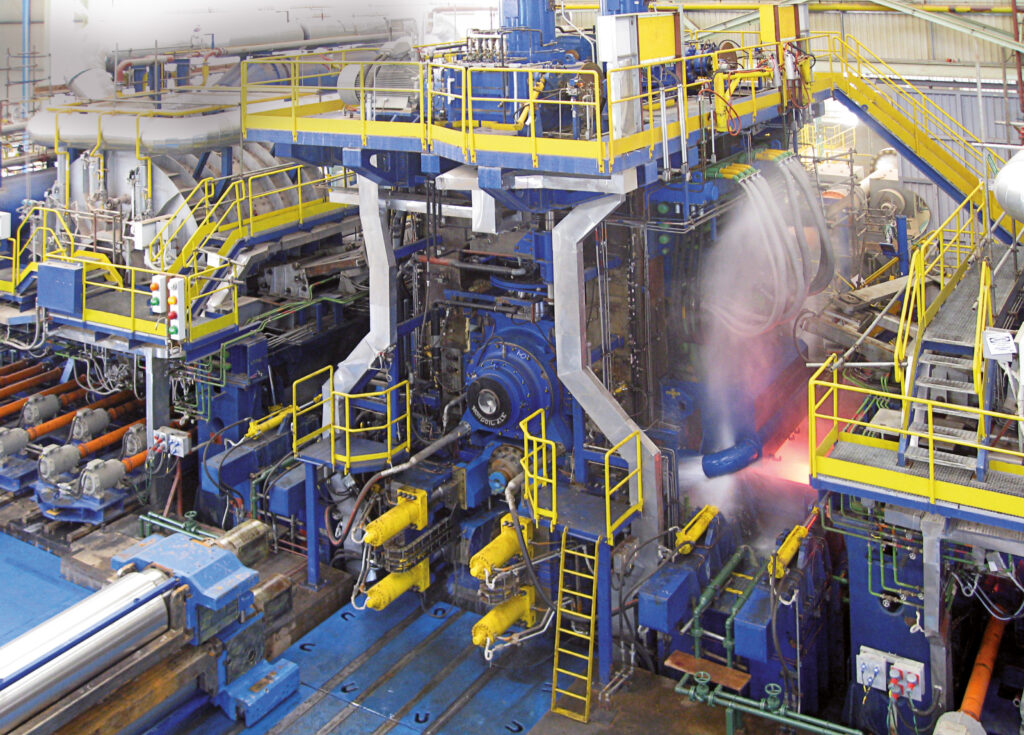 Plate-Steckel mill – rolling a broad range of steel products at low costs
Highly efficient plate-Steckel mills combine the full asset utilization of the strip-rolling process with the grade and width range of a reversing plate mill. Innovative engineering assures high productivity, metallurgical precision during cooling, and operational reliability. Plate-Steckel mills provide the flexibility to roll plates or coils as required in order to quickly respond to changing market demands.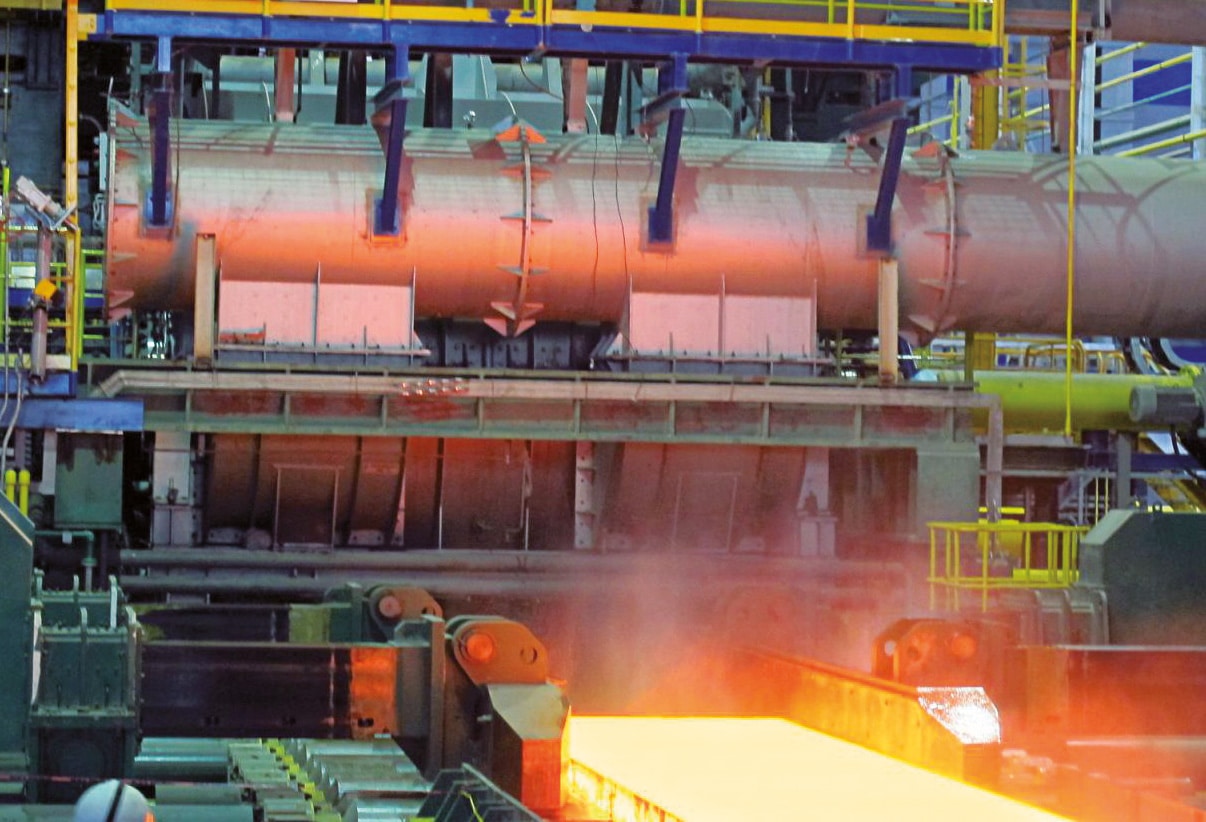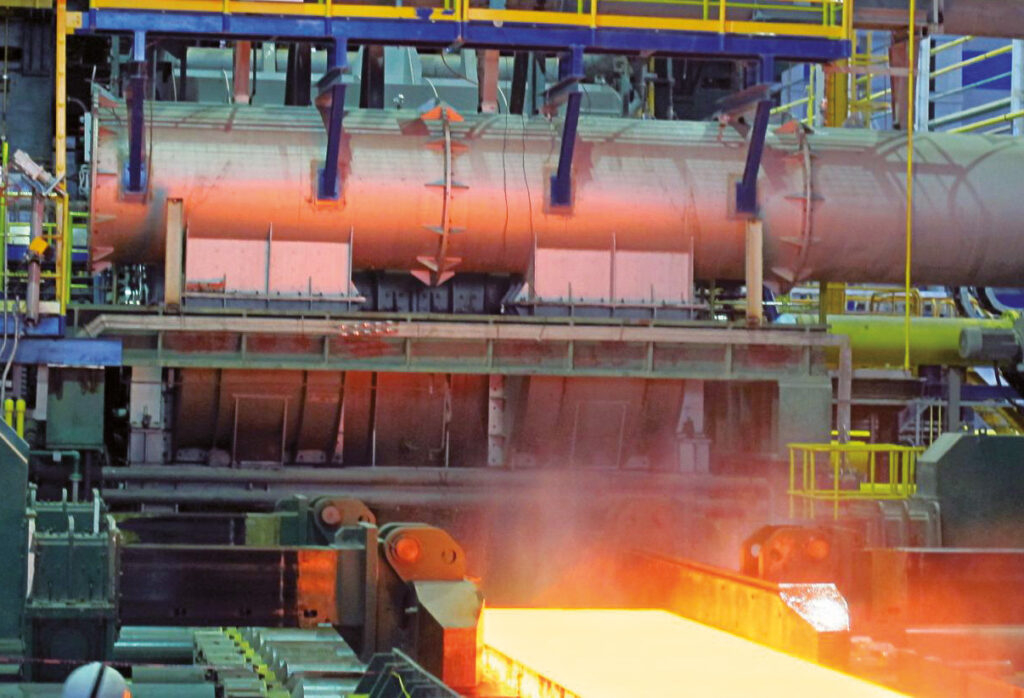 Pickling lines – PROVEN SOLUTIONS FOR clean and scale-free strip surfaces
Modularly designed continuous and push-pull pickling lines from Primetals Technologies are characterized by their efficiency, economic operation and use of advanced technologies such as compact scale breakers, state-of-the-art welders and turbulent pickling systems. Customers have the choice of different well-proven pickling concepts that include iBox, turbulent tank and shallow-bath tanks to meet specific requirements or preferences.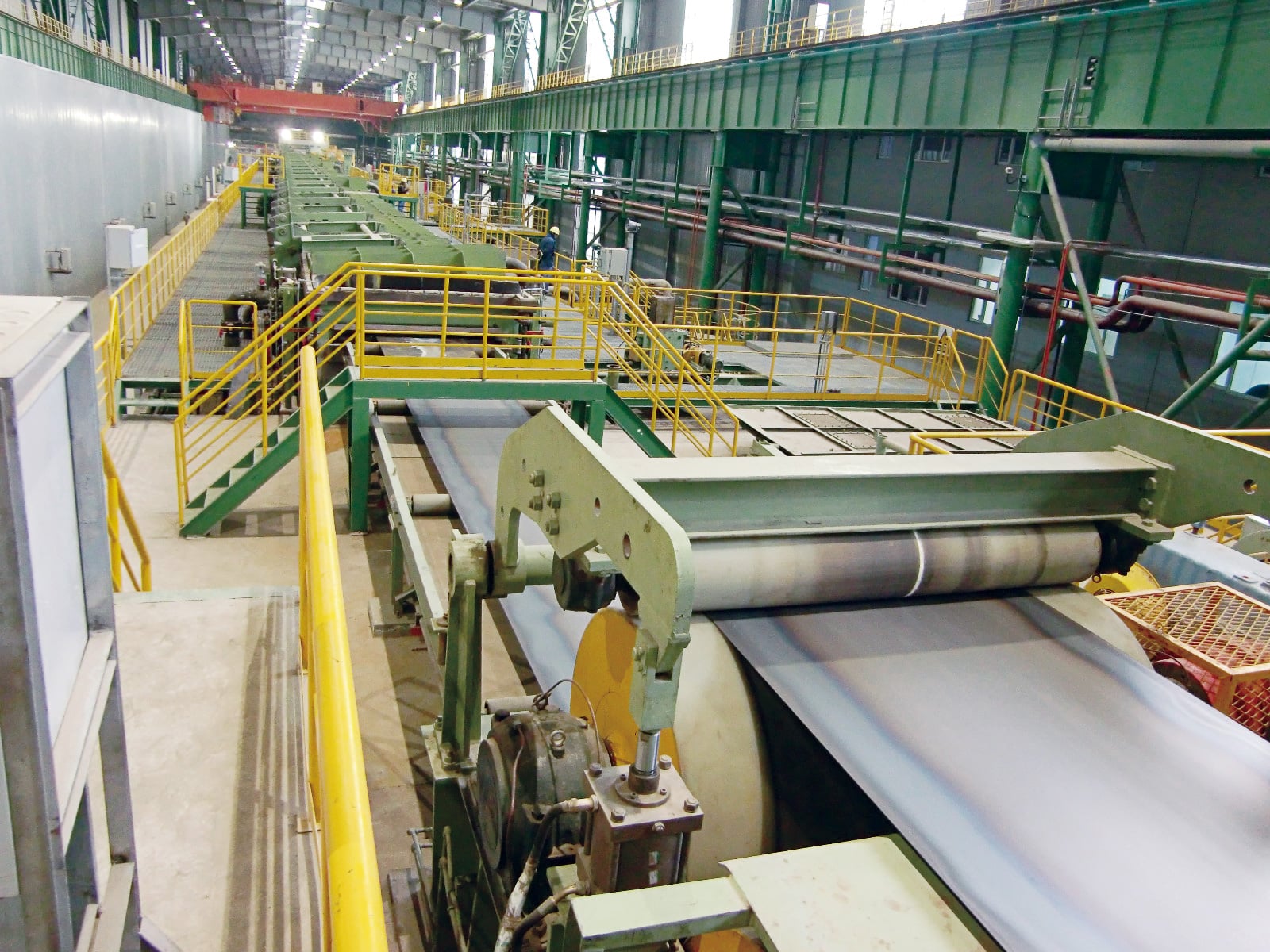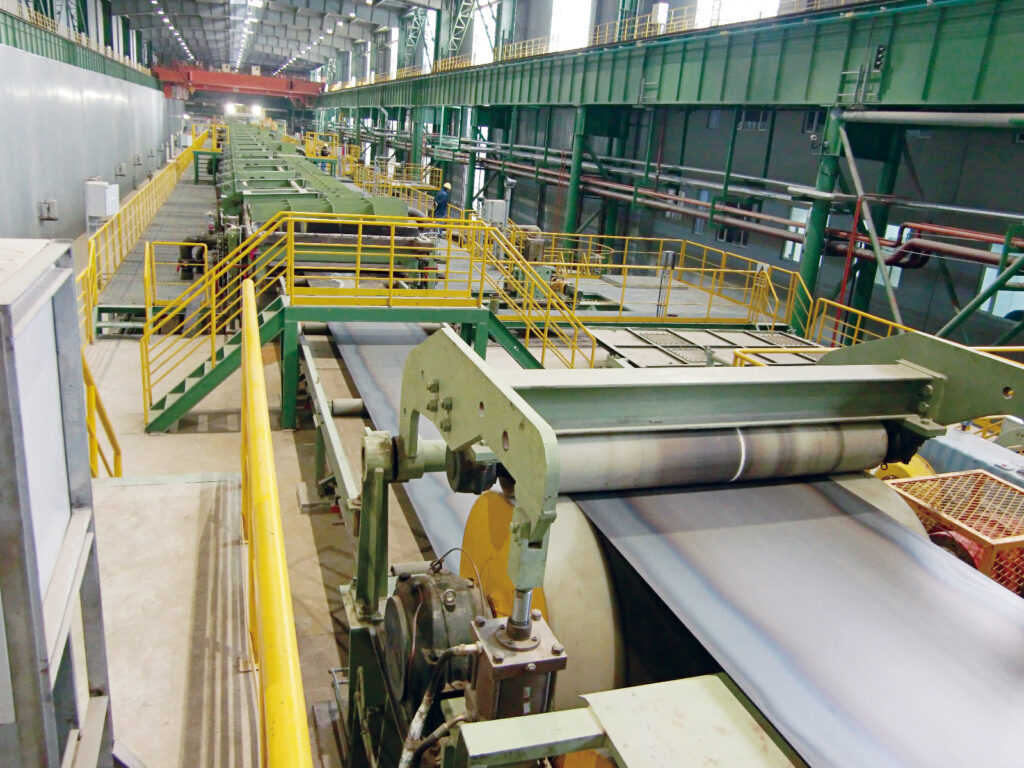 Tandem cold mill – excellent technology excellent products
Tandem cold-mill solutions are the key for achieving high product yields, low operational costs and reduced maintenance. The latest solutions provide maximum added value for customers. Depending on the product mix, the annual production capacity typically exceeds 1.2 million tons. Both 4-high and 6-high mill stands equipped with advanced mill-stand actuators are supplied following detailed analyses of product and customer requirements. Primetals Technologies applies the experience acquired from hundreds of mill installations across the world.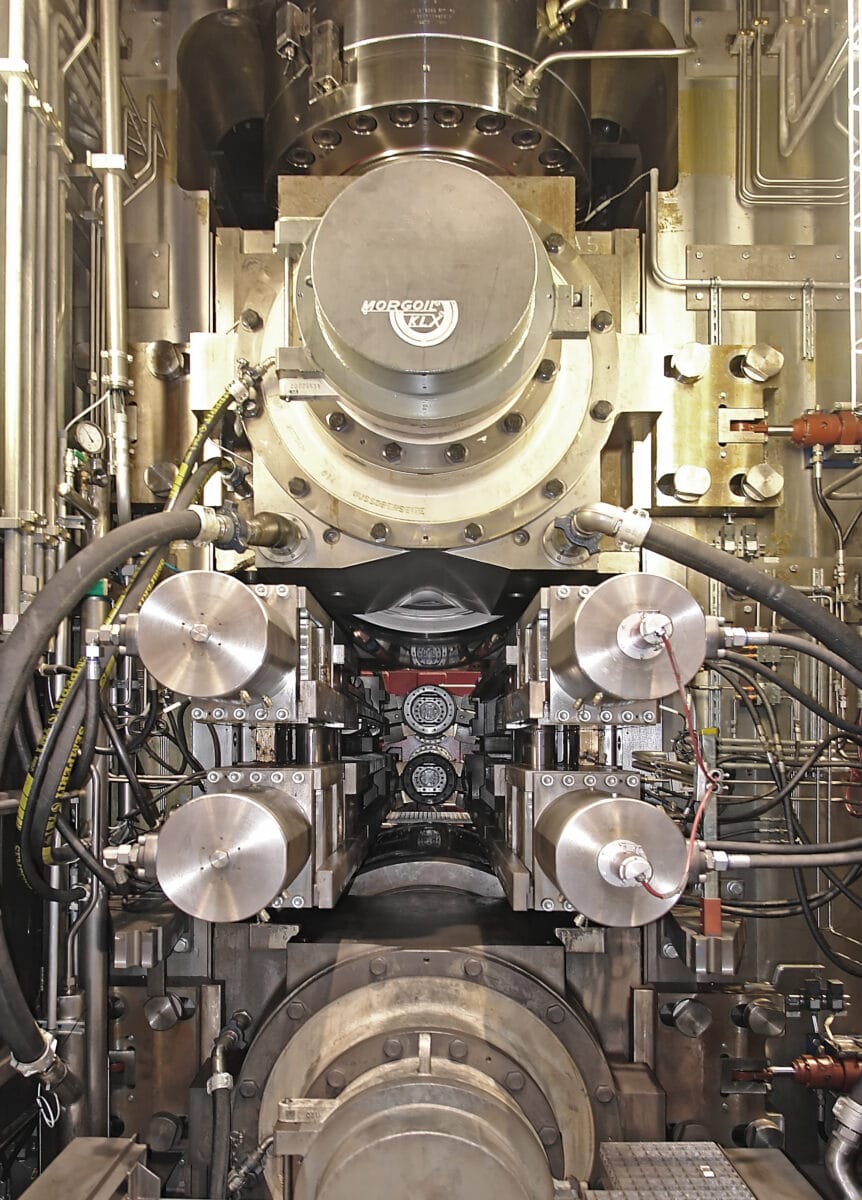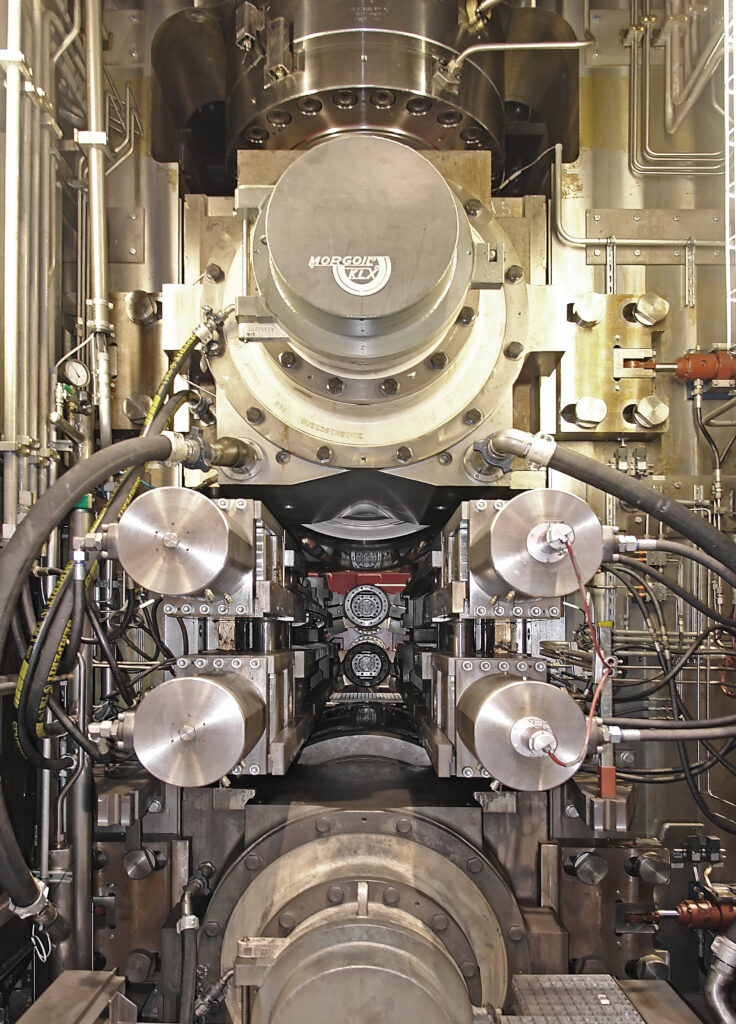 Coupled pickling line and tandem cold mill – CONTINUOUS STRIP ROLLING
For numerous product applications, the required strip thickness, flatness and surface quality can be achieved more economically by coupling the pickling and cold-rolling processes. This results in significant improvements with respect to mill productivity, yield and production cost savings due to the elimination of strip-threading and tailing-out operations. Maintenance, roll consumption and manpower requirements are also lowered. The use of speed-optimization systems ensure the highest throughput rates under all operating conditions.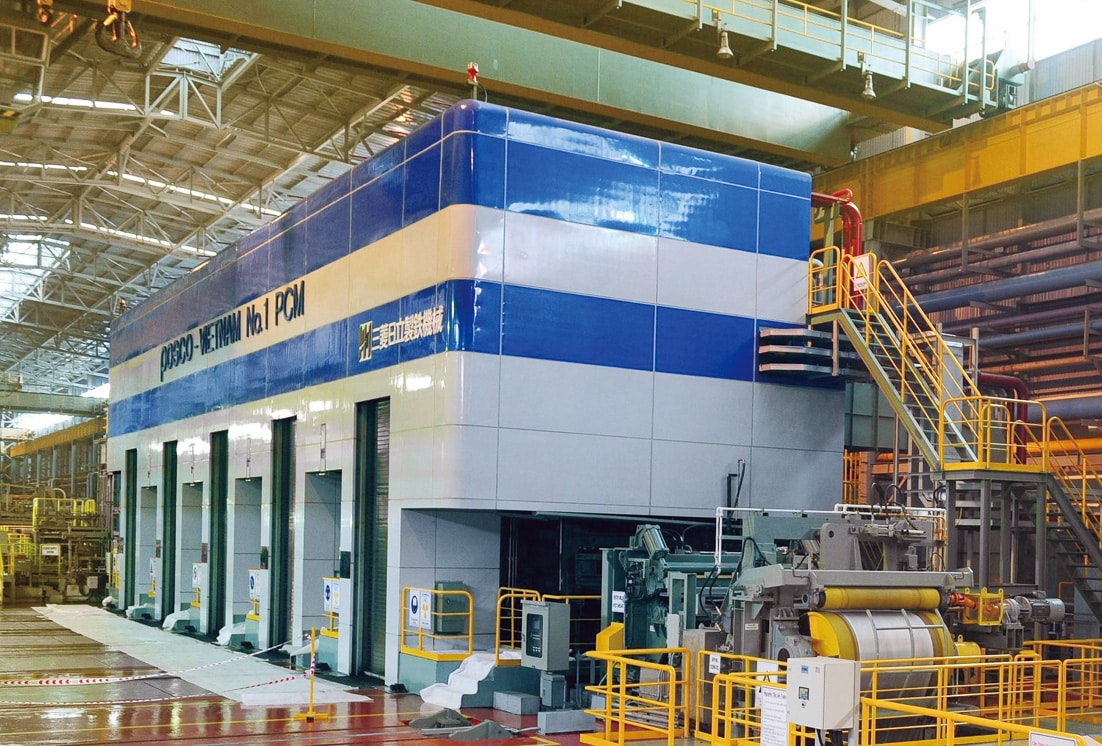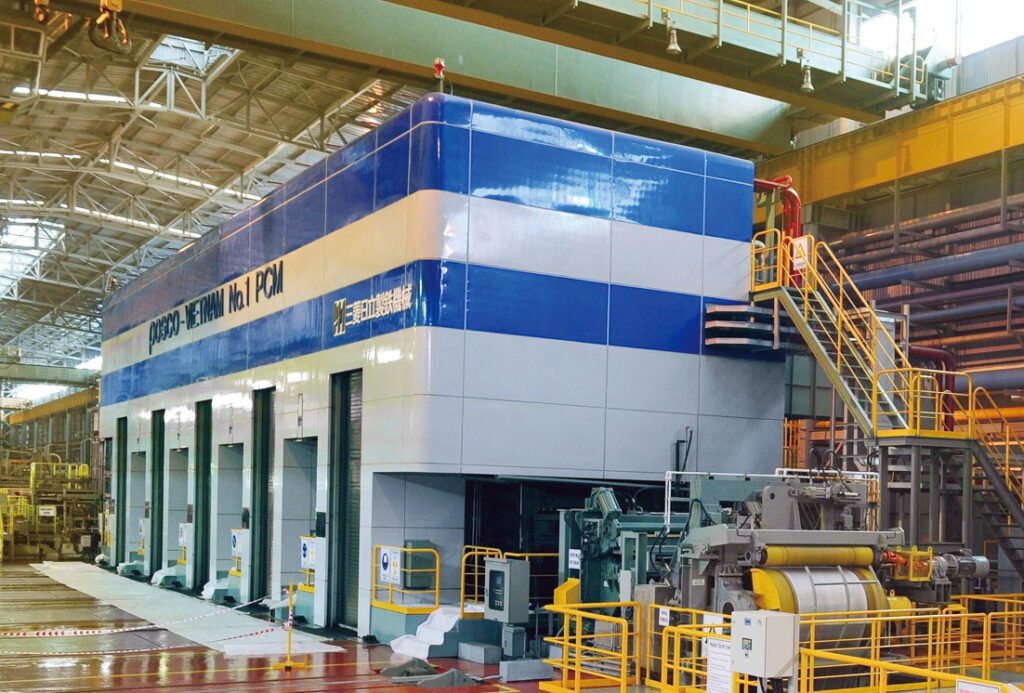 Reversing cold mill – flexible rolling of smaller order lots
Advanced reversing cold-mill technology is an ideal solution for small- to medium-sized production capacities, or for the rolling of smaller order lots of special steel grades. Depending on the product mix and quality demands, both 4-high and 6-high mill stands are offered by Primetals Technologies to meet the respective product and customer requirements.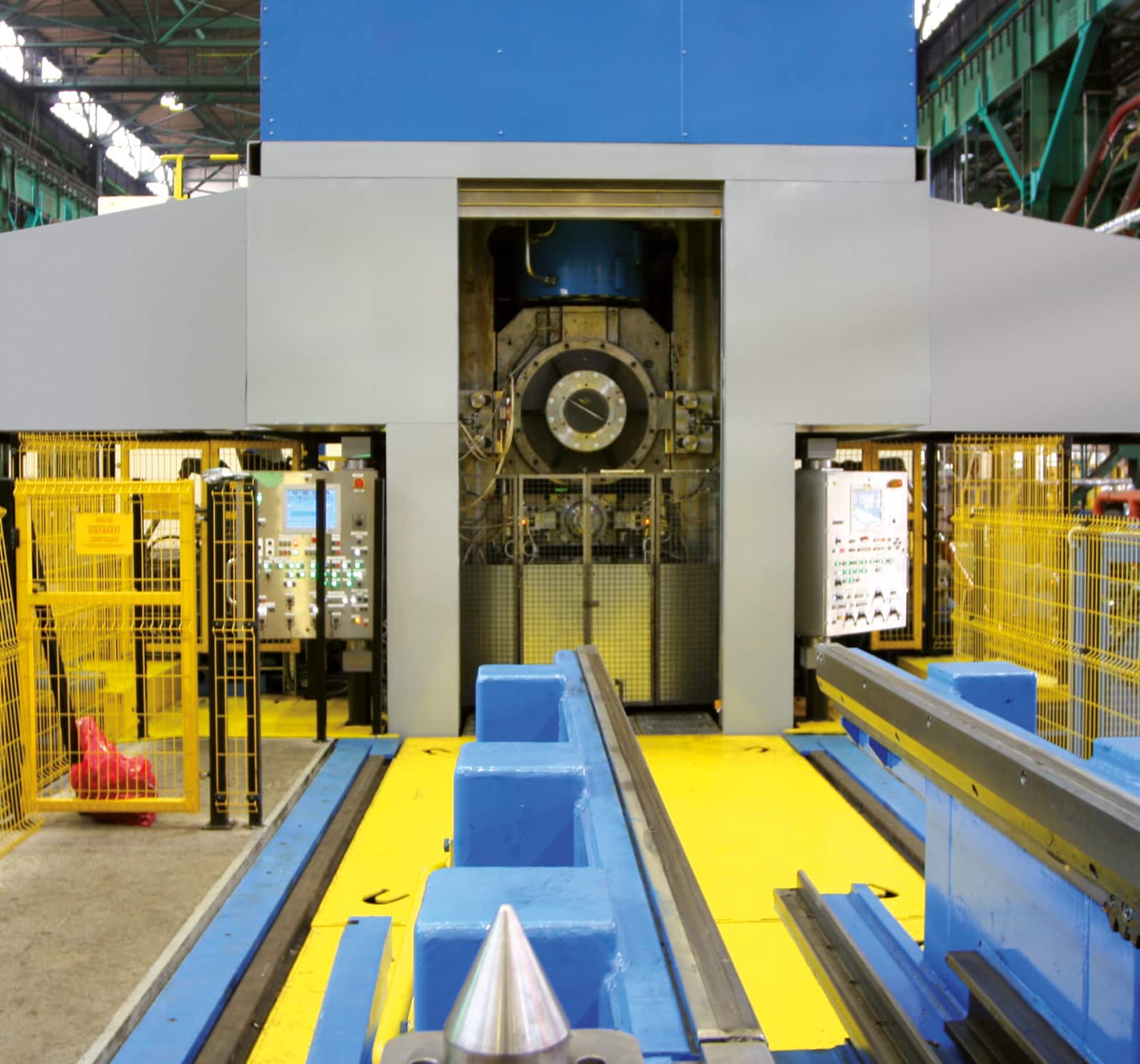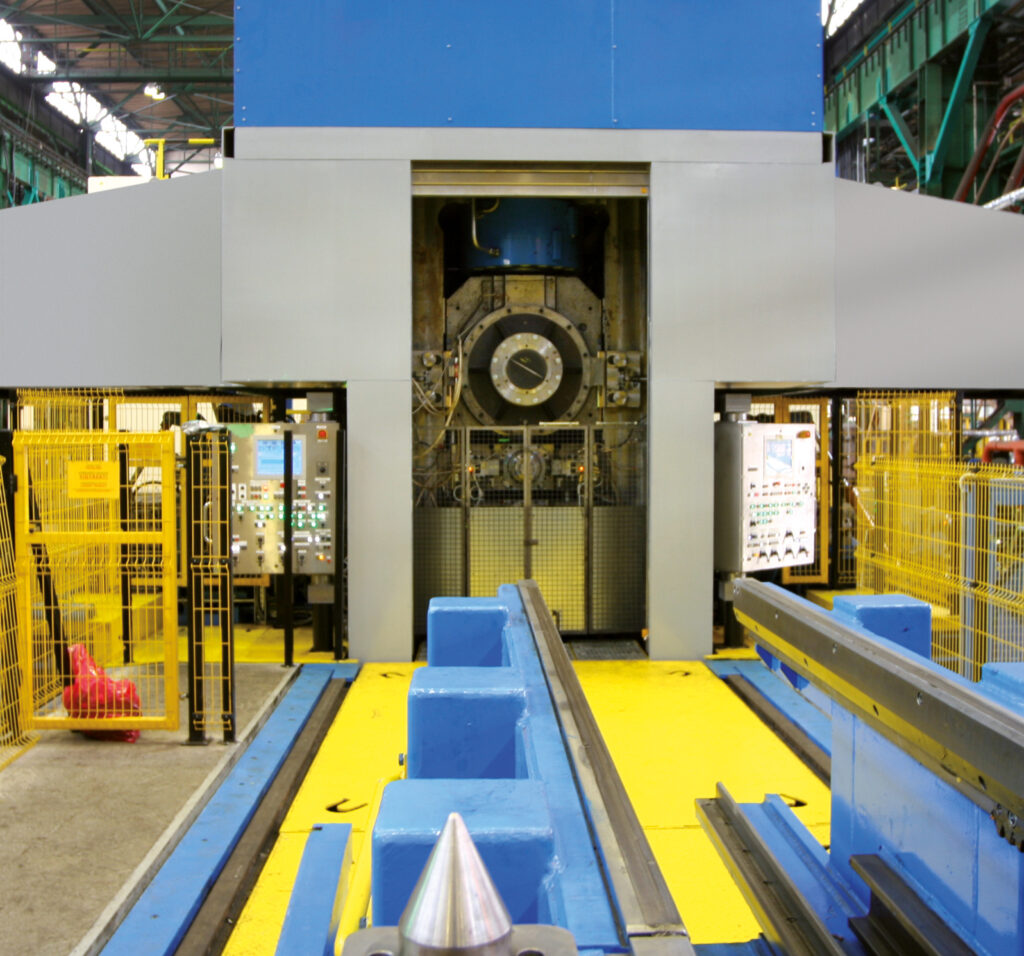 Skin-pass mill – for superb flatness and a perfect finish
The advantages of skin-pass mills include full compliance with tight strip elongation tolerances; excellent flatness performance; uniform surface roughness for coating applications; and the availability of wet and dry skin-passing modes. Both stand-alone and inline skin-pass mills are supplied in either single- or 2-stand design for adjusting the final mechanical properties, flatness and surface finish of cold-rolled strip.
Special steel mill – efficient rolling of rigid materials
Special steel mills are chiefly designed for the rolling of stainless steel, electrical steel and other special-purpose steels. The most common configuration is the single-reversing mill type. Various mill designs are offered from Primetals Technologies that include 6-high UCMs (universal crown control mill), 20-high ZR mills and 12-high cold-rolling mills with small-diameter work rolls for the rolling of materials with high hardness.
CONTINUOUS ANNEALING LINES – High-end SOLUTIONS FOR DEMANDING PRODUCTS
Advanced annealing lines are essential for ensuring precisely controlled metallurgical properties – as required for high-end steel applications – and for fast processing speeds. Supplied annealing lines feature a flexible, multi-zone furnace design to produce a broad range of steel grades and dimensions at very high process speeds. Line equipment also includes fully automatic coil feeding, mash-lap or laser welders, strip-cleaning sections, and state-of-the-art drive and automation solutions.
Metallic coating lines – MORE added value for a wide range of applications
A general trend in the steel industry today is the greater emphasis placed on product value and thus the profit margin for rolled products with the use of special coating techniques. A broad range of solutions are offered for the metallic coating of both hot-rolled and cold-rolled strip in continuous hot-dip galvanizing or electrolytic tinning lines. The value-added, high- quality material is extensively used in construction, appliance, automotive and packaging applications.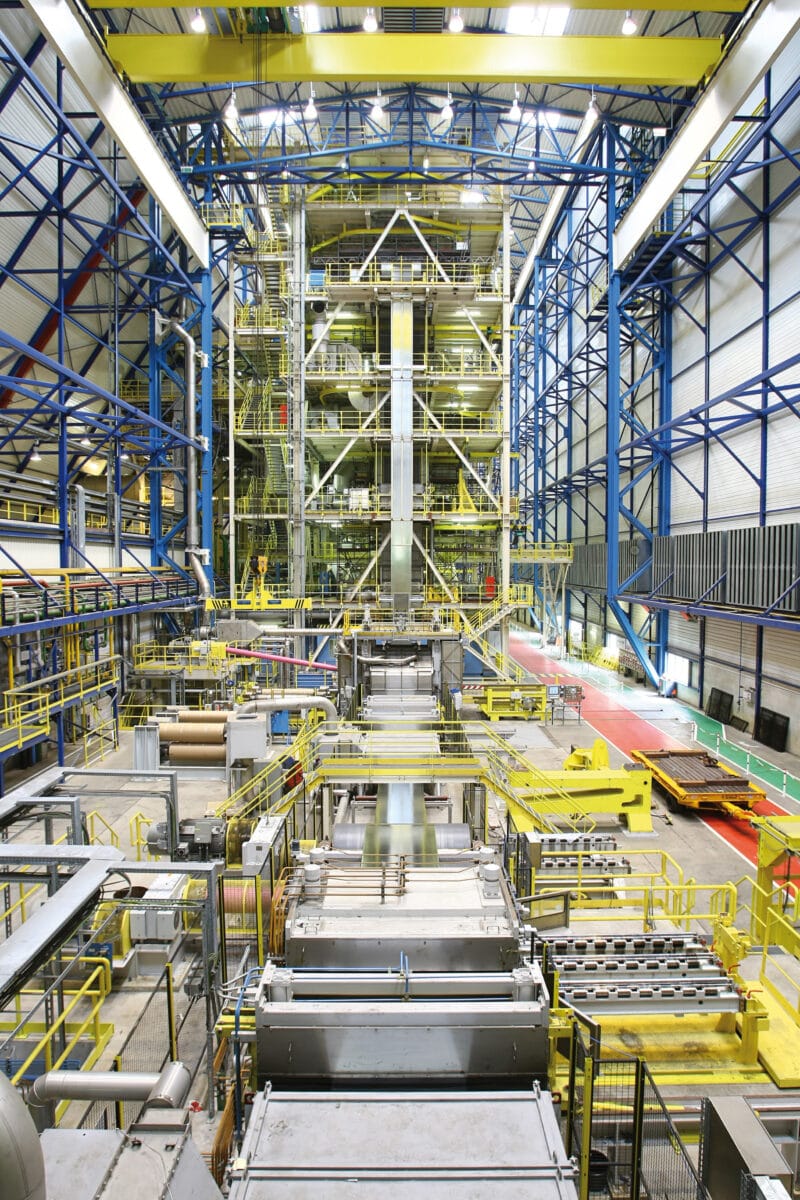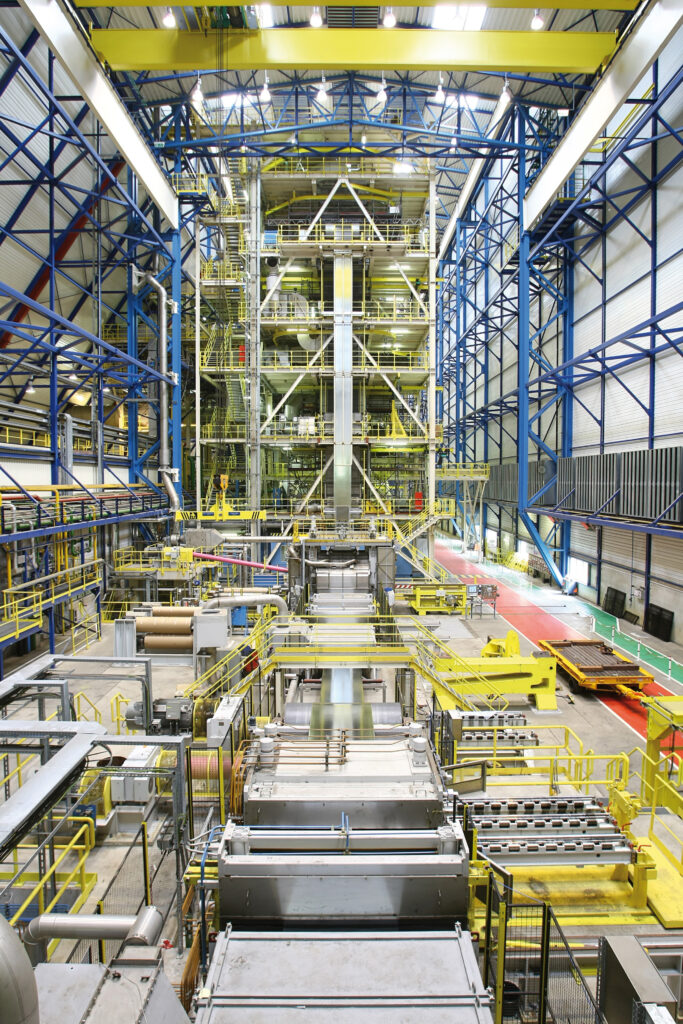 Continuous stainless steel annealing & pickling lines – efficient and economic
Stainless steel annealing and pickling lines from Primetals Technologies link the traditionally separate processes of rolling, annealing, pickling, skin passing and leveling into one fully integrated rolling and processing plant. An efficient cleaning section ensures that the required strip cleanliness prior to annealing is achieved. A tunnel furnace is installed in the annealing section, and acid pickling is applied in the pickling sections.
Aluminum hot-rolling mill – high product quality, yield and PLANT flexibility
A complete range of aluminum hot-rolling mills is supplied for both new and revamp projects. With a flexible mill configuration, high-quality strip can be rolled in capacities between 100,000 t/a and 800,000 t/a. Advanced solutions feature a synthesis of mechanical actuators, electrical and automation control systems, and applied process know-how to deliver gauge, profile/flatness, temperature and surface quality with the highest level of consistency.
ALUMINUM COLD MILL – A SINGLE MILL FOR BOTH BREAKDOWN AND FINISHING
The aluminum cold-rolling portfolio offers a unique blend of innovative design and proven technology for both new and existing plants. Strip is produced with very tight tolerances at high productivity levels and with maximum yield. An accurate mill setup is crucial for meeting quality requirements. Supplied solutions from Primetals Technologies include physical on-line process models, integrated process control and drive systems that employ industry-standard platforms to ensure optimum rolling results at all times.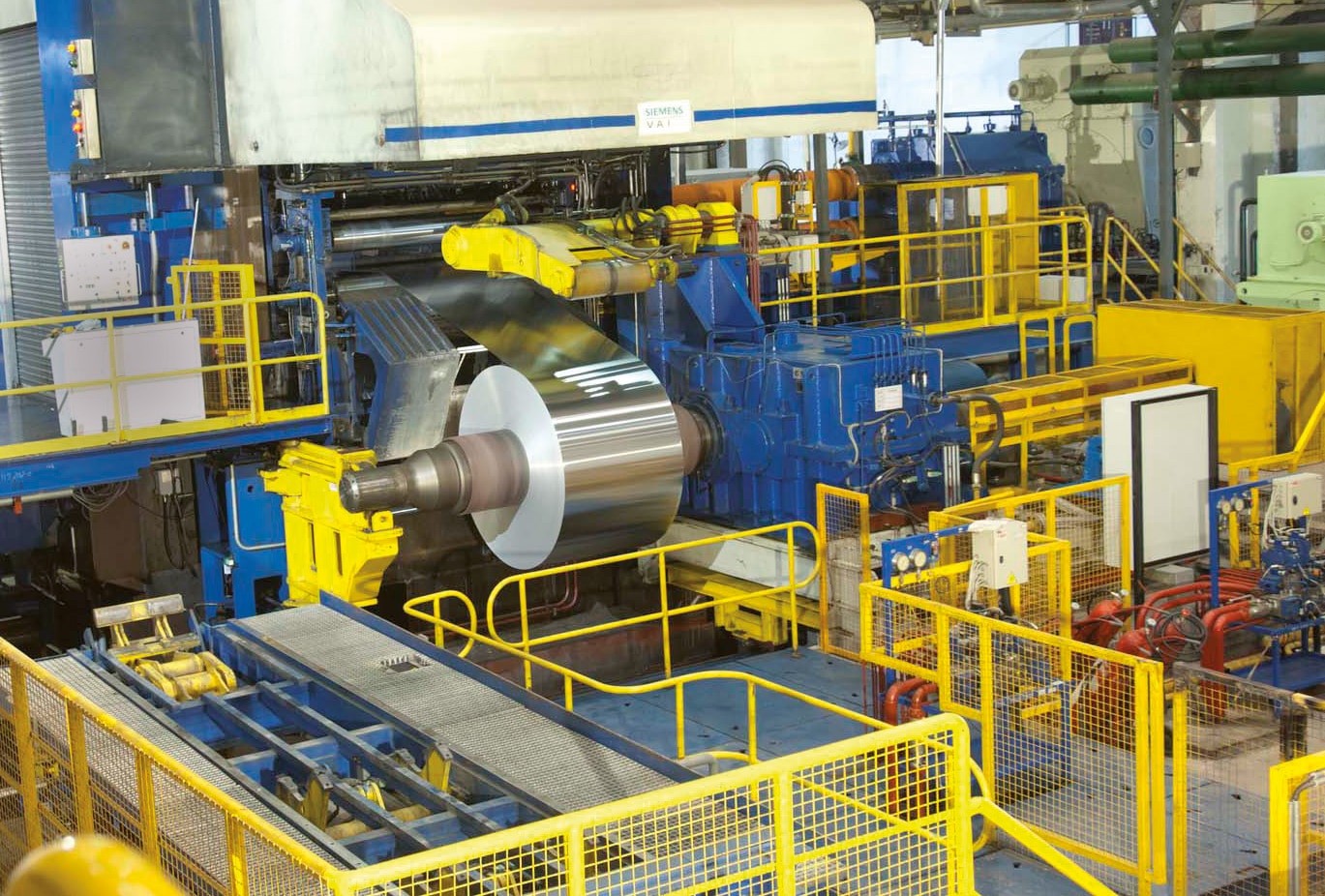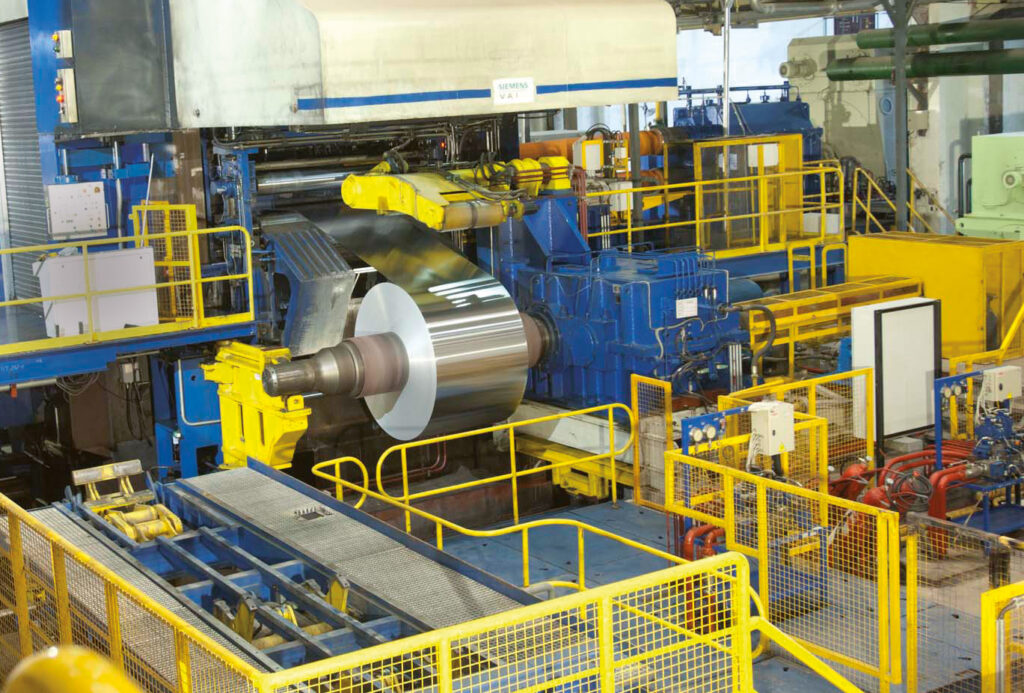 Aluminum foil mill – efficient production of high-quality, low-cost foil
Primetals Technologies supplies the world's most advanced foil-rolling mills in the world. They combine the latest developments in automated foil feed and process control to enable producers to achieve the best-quality foil at the lowest costs. Increasing demands on the quality of aluminum foil applications mean higher demands for production equipment. At present, rolling mills are expected to produce foil of less than six microns in thickness at widths of up to 2 m, and at speeds in excess of 2,000 m/min.
COPPER FOIL ROLLING MILL – UC-Mill or X-MILL TECHNOLOGY FOR THINNER-GAUGE ROLLING
The UC-Mill or X-Mill, featuring intelligent shape control with Sheetflat technology, is designed for ultra-thin rolling of strip or foil. Thanks to their high degree of shape controllability, UC-Mills are particularly suited for copper foil production. The rolls are arranged in an X shape in which a pair of parallel backup rolls support the small-diameter work roll to prevent horizontal deflection. Stable and reliable thin-gauge rolling is the result. Narrow-width UC-Mills are also available for copper finish rolling to foil-gauge thicknesses.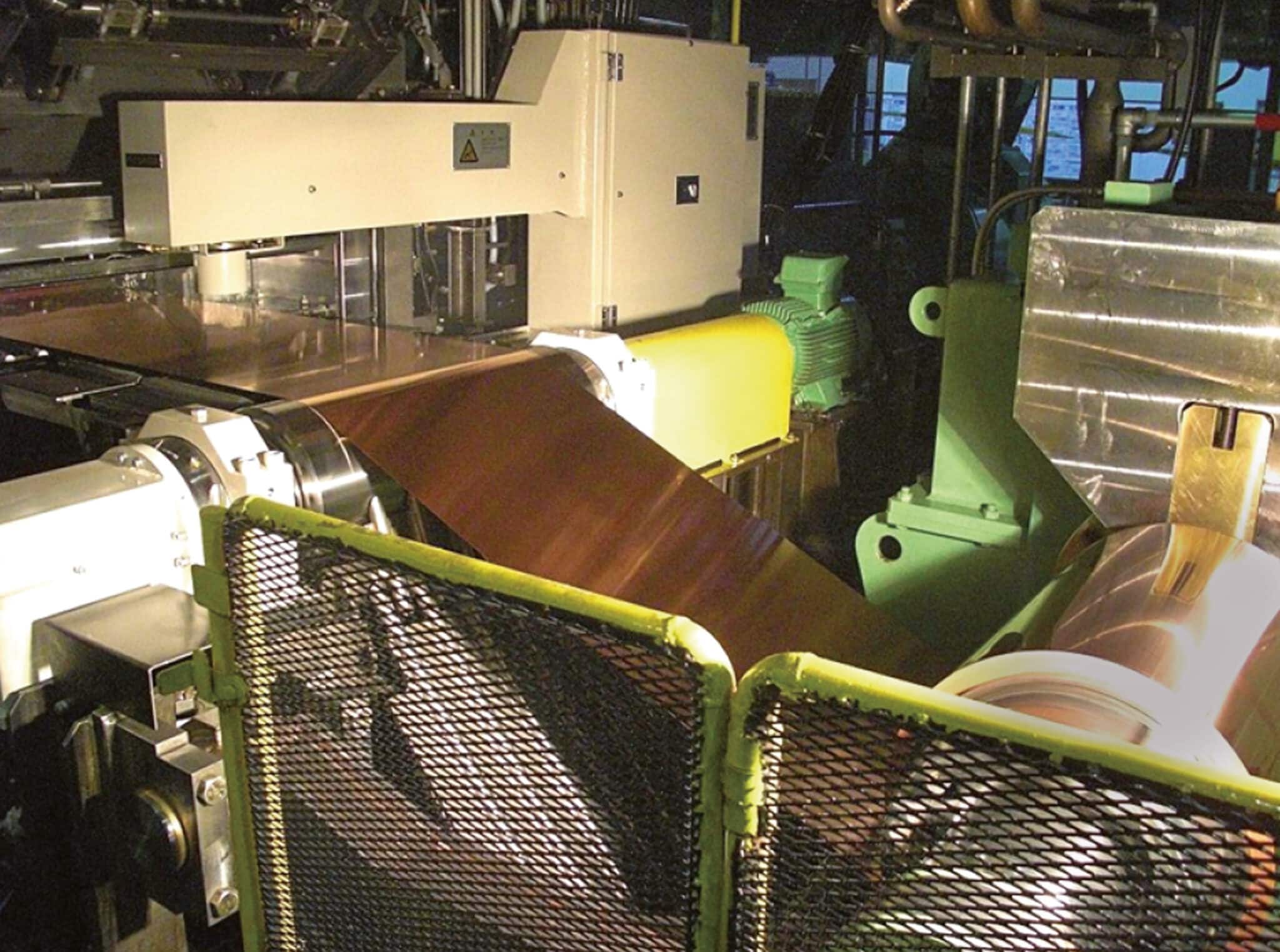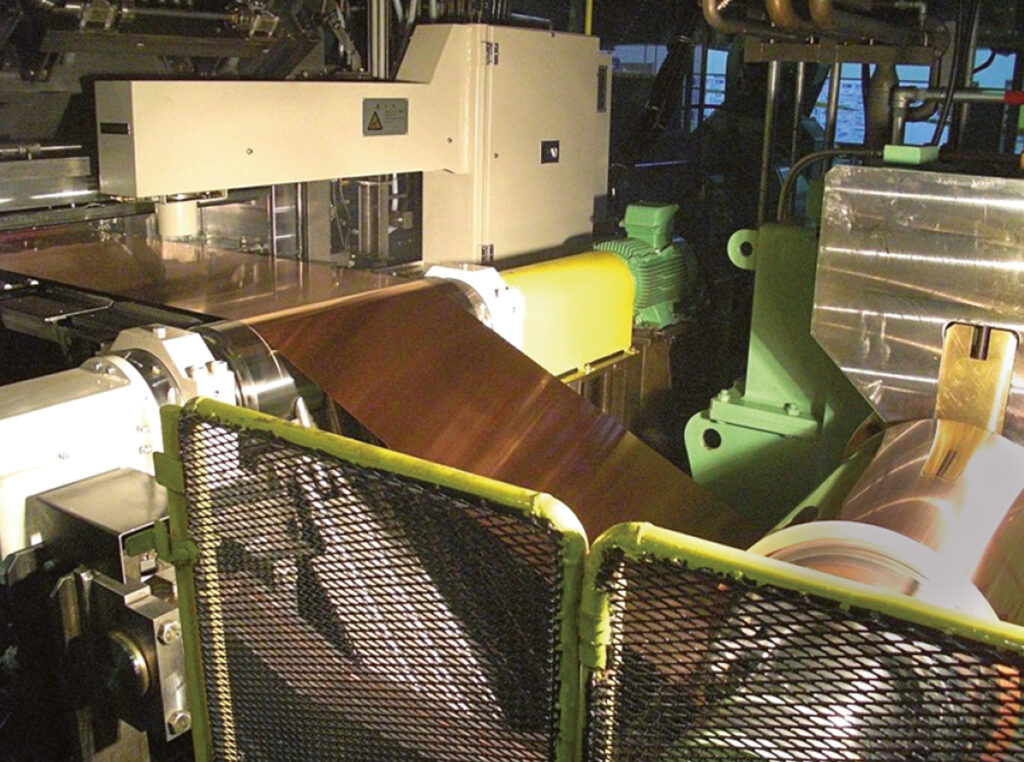 The future is value-added
The combined downstream product portfolio of Primetals Technologies means that the finest rolling and processing technologies in the world are available for customers to add the finishing touch to metal products. Decades of plant-building experience and the acquired know-how from thousands of successfully implemented projects add up to superb production facilities, outstanding products and new market opportunities.