This post is also available in: 简体中文 (Chinese (Simplified))
Recognizing new market opportunities and devising a strategy to surpass an already high level of success in the Cold Rolling & Processing Line Business Segment of Primetals Technologies is only part of Shunsaku Kasai's responsibility. He also serves as Executive Vice President of the company's Japan operations. Dr. Thomas Widter asked Mr. Kasai in what direction the steel business will be going, what developments are to be expected in cold rolling, and how the company's global setup will lead to decisive customer benefits.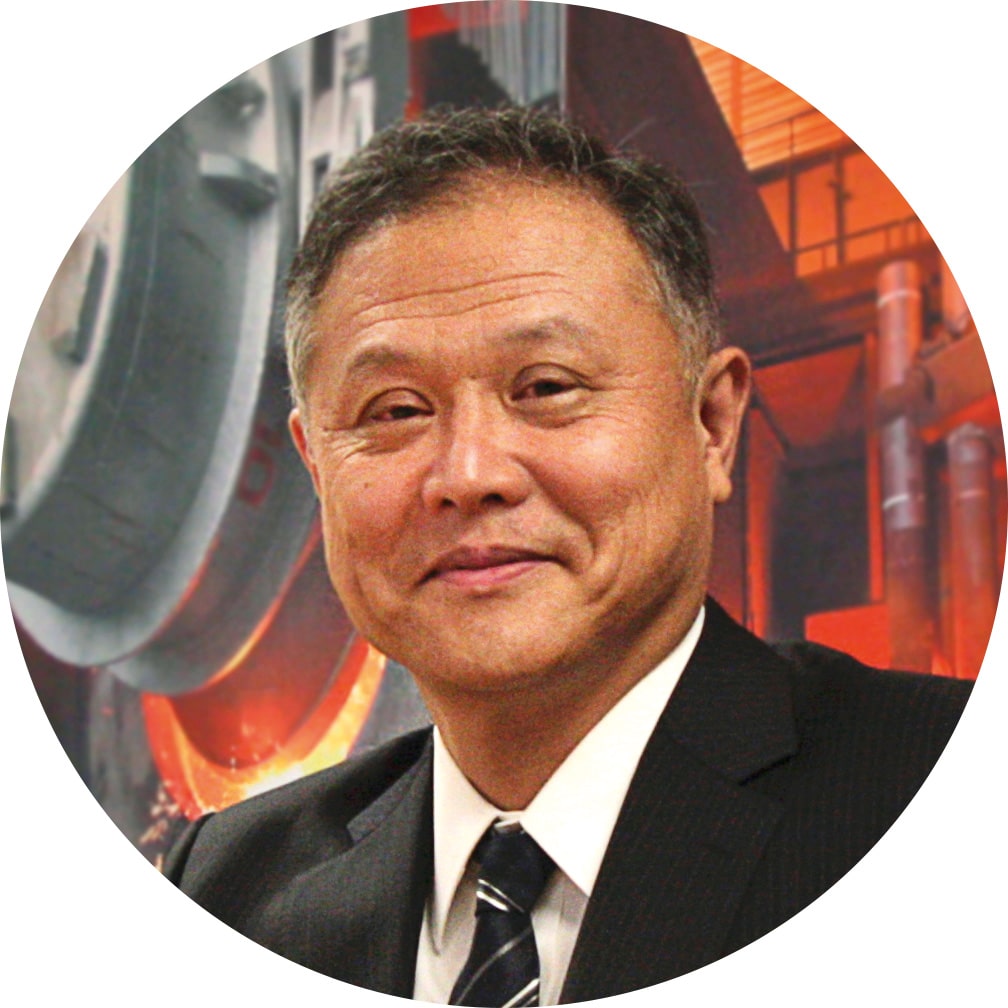 Primetals Technologies and its predecessor companies have gathered an impressive number of references over time. For the supply of continuous tandem cold-rolling mills alone, the company counts 55 references so far. What do you think has convinced so many customers to choose our company for technological solutions?
Shunsaku Kasai: This has to do with the innovative nature of our products, many of which our customers could not get elsewhere at this performance level. For instance, we were the first to develop 6-high rolling technology. Cascading six rolls on top of one another allows higher strip­-thickness reduction levels to be applied, enabling our customers to produce flat strip of very high quality. When it comes to continuous tandem cold mills, we currently have an approximate 70% share of the total number of greenfield projects that have been implemented worldwide. This impressive number demonstrates our competence to our customers and assures them of the outstanding quality of our solutions. We also continue to improve our portfolio by the application of new findings stemming from our in-depth research in order to prepare our customers for the future market. Another key factor for our success is that we are able to provide both mechanical and electrical equipment as a single-source supplier.
How does the downstream technological competence and expertise of Primetals Technologies differ from that of its competitors?
Kasai: Our R&D department is very strong. We are in constant communication with our customers and are actively looking for new solutions. We have the opportunity to test out new approaches and new components in our Hiroshima workshop before supplying the finalized product to the customers. This ensures that the performance of all equipment will hit the expected mark when it gets delivered. Some of the more complex orders we receive really benefit from our multi-national structure with many centers of competence. We can accumulate the technologies that perfectly match our customers' requirements, making use of the expertise and resources of our company's worldwide span.
In which direction are technological developments going within your respective areas of responsibility? Are these developments more of an evolutionary or a revolutionary nature?
Kasai: It is clearly evolutionary. Our technology is developed based on the widely-known fundamental concepts that make up cold-rolling technology. However, we have been constantly enhancing the core processes and have made significant improvements to individual components for a very long time. So new developments stem from decades of rich experience. In that sense, the cold-rolling process is changing all the time, but a dramatic and sudden change is not to be expected in this field. If I were to describe the situation with a bit of humor, I would say that "rolling without the rolls" is just not a likely scenario. We are building on past findings and refining our technologies constantly to further improve our already high standard of excellence.
What is left to improve in rolling? More exact tolerances or even flatter strip? With the technology already being so mature, do you think that any major improvements can still be expected?
Kasai: Increasing productivity is still an ongoing goal. This is particularly true for the production of advanced high-strength steels. Flatness and thickness tolerances, for instance, are still aspects that will see future improvements. Looking forward, another issue that needs to be addressed even more effectively is that of yield loss.
Shunsaku Kasai
an expert in metallurgy
Shunsaku Kasai majored in mechanical engineering and graduated from Osaka University in 1980. Osaka University is one of the most highly ranked educational institutions in Japan and one of the most well-renowned for its strength in the field of metals and metallurgy. After his graduation, Kasai entered Primetals Technologies' predecessor company Hitachi, where he played an important role in the design and improvement of cold-rolling mill technology. He then worked as Project Manager for Cold-Rolling from 1989 to 2001 and became the department's General Manager at the end of this career stage. Three years later, after Hitachi had merged with Mitsubishi to form Mitsubishi-Hitachi Metals Machinery, Kasai advanced to General Manager of the Processing Line Division. From 2011 to 2014, he lived and worked in the United States as President of Mitsubishi-Hitachi Metals Machinery U.S.A. Since 2016, he has the dual responsibility of serving as Executive Vice President of Primetals Technologies Japan and as Global Business Segment Head of Cold-Rolling & Processing Line.
In which market regions of the world do you see growth potential for your respective areas of responsibility?
Kasai: Mexico and India are both very hot markets right now. Aluminum cold rolling is a highly attractive and important field in the U.S., and it is also an area with great future potential in Asia.
How do your main company locations serve the global market, and in what way is this coordinated?
Kasai: In general, we have certain primary customers and it is quite clear which location takes care of them. But all of our locations are in constant contact with one another, and if a customer requires something new, we will try to find the best location to cater to the specific needs this customer has. We gather information on what our customer is looking for on a worldwide scale, have a deep discussion on what the best solution would be, and make sure that the location best fit to serve that specific customer is picked to lead the project. Since each of our locations has its own strengths, we can combine all of their expertise to offer highly specialized, complete packages.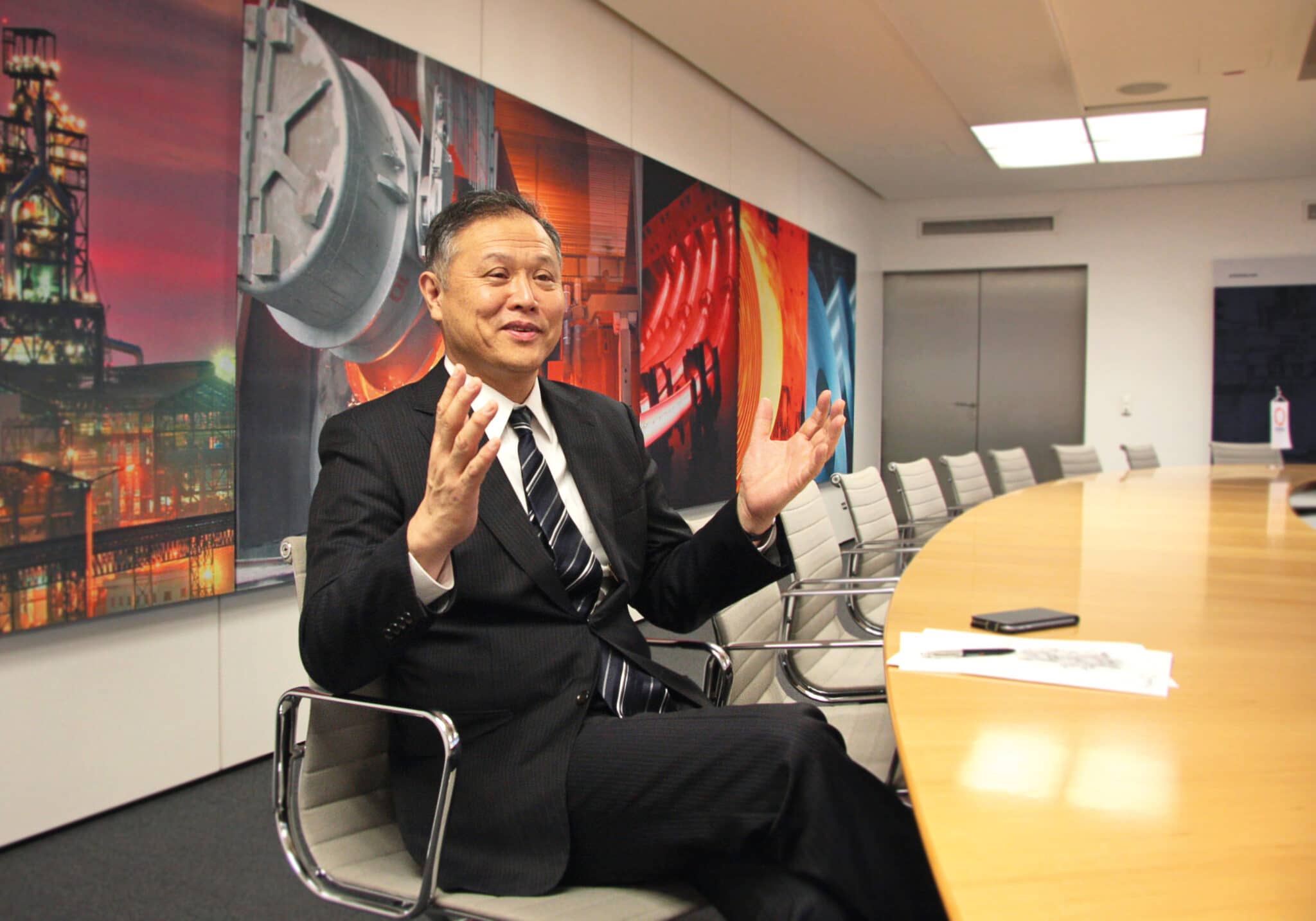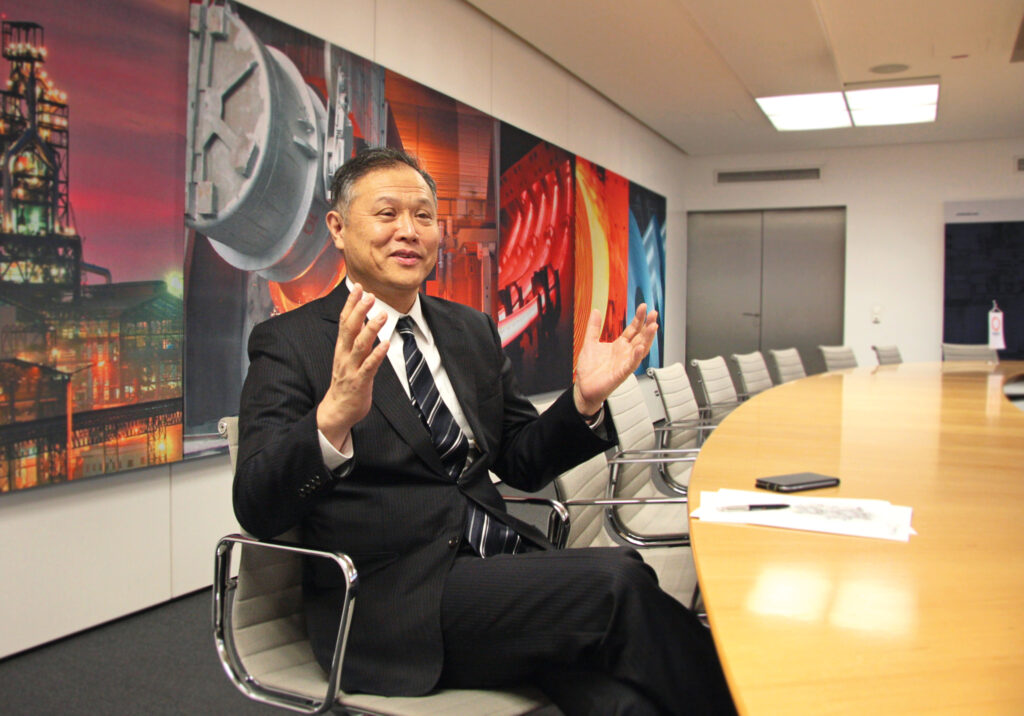 Is there anything unique about the Japan-based operations of Primetals Technologies? Can you think of any cultural idiosyncrasies that shine through in the way technology is handled?
Kasai: No. When a customer tells us their requirements, each technology is evaluated, and one of the locations of Primetals Technologies is then chosen to lead the specific project.
Do you think that sometimes certain "collective character traits" of Japan and Japanese companies have had a positive impact when customers make the choice to use solutions from Primetals Technologies?
Kasai: Well, maybe sometimes. To give you an example, some customers may prefer the typical Japanese diligence that characterizes the way we approach our challenges. Japanese teams by and large can be trusted to keep the previously determined schedule and deliver a solid performance. However, there is also a downside to "the Japanese way" of doing things. We might not always be as communicative as people from other nations. So, like every culture, the Japanese one has its strong suits and minor deficiencies. But I do not think that all of this has a major influence on our customers' decision-making process before entrusting us with an order.
What synergy benefits have resulted in your respective areas of responsibility as a result of being part of an organization with such a large product portfolio and such a rich, multi-cultural background?
Kasai: Our locations complement one another, and there is comprehensive technical exchange between our centers of competence. Therefore, we are able to carry out any cold-rolling project you could imagine, no matter how complex it might be. We have task force teams that discuss their latest innovations, projects and future ambitions. For example, our laser welder technology is a combined research effort of our French and Japanese operations; our French colleagues are the specialists in the field of laser welding technology, while our Japanese experts are at the forefront when it comes to high-precision cutting technology. As Primetals Technologies, we always make sure that our customers distinctly benefit from the vast competence that we have as a company acting on a global scale.