This post is also available in: 简体中文 (Chinese (Simplified))
At Primetals Technologies, we care about the environment. We innovate for nature—by creating new solutions that will contribute to the long-term success of the steel industry, tackling carbon emissions, climate change, and contributing to sustainability. Since different regions in the world have their own different environmental objectives, we strive to provide steel producers with the ideal combination of green-production technologies for their particular situation.
Global climate action has become a top priority in many of the world's societies, prompting the steel industry to channel even more resources toward greater sustainability. Steel has always been a "green" base material thanks to its high recyclability. But the production of steel is still energy-intensive, especially in the upstream area. It also requires off-gas cleaning technologies to minimize the overall environmental impact.
Depending on where in the world a steel producer is located, environmental regulations will vary. The same is true for the direction individual countries are taking in terms of climate action. Data provided by the World Bank (see "Addressing Carbon Emissions" below) shows that Japan, for instance, has implemented a carbon tax, but no national carbon-trading scheme. In Australia, the situation is the exact opposite. China has not implemented either measure to date, but is planning the introduction of a trading scheme. Mexico has established a carbon tax, but this tax does not cover industrial production.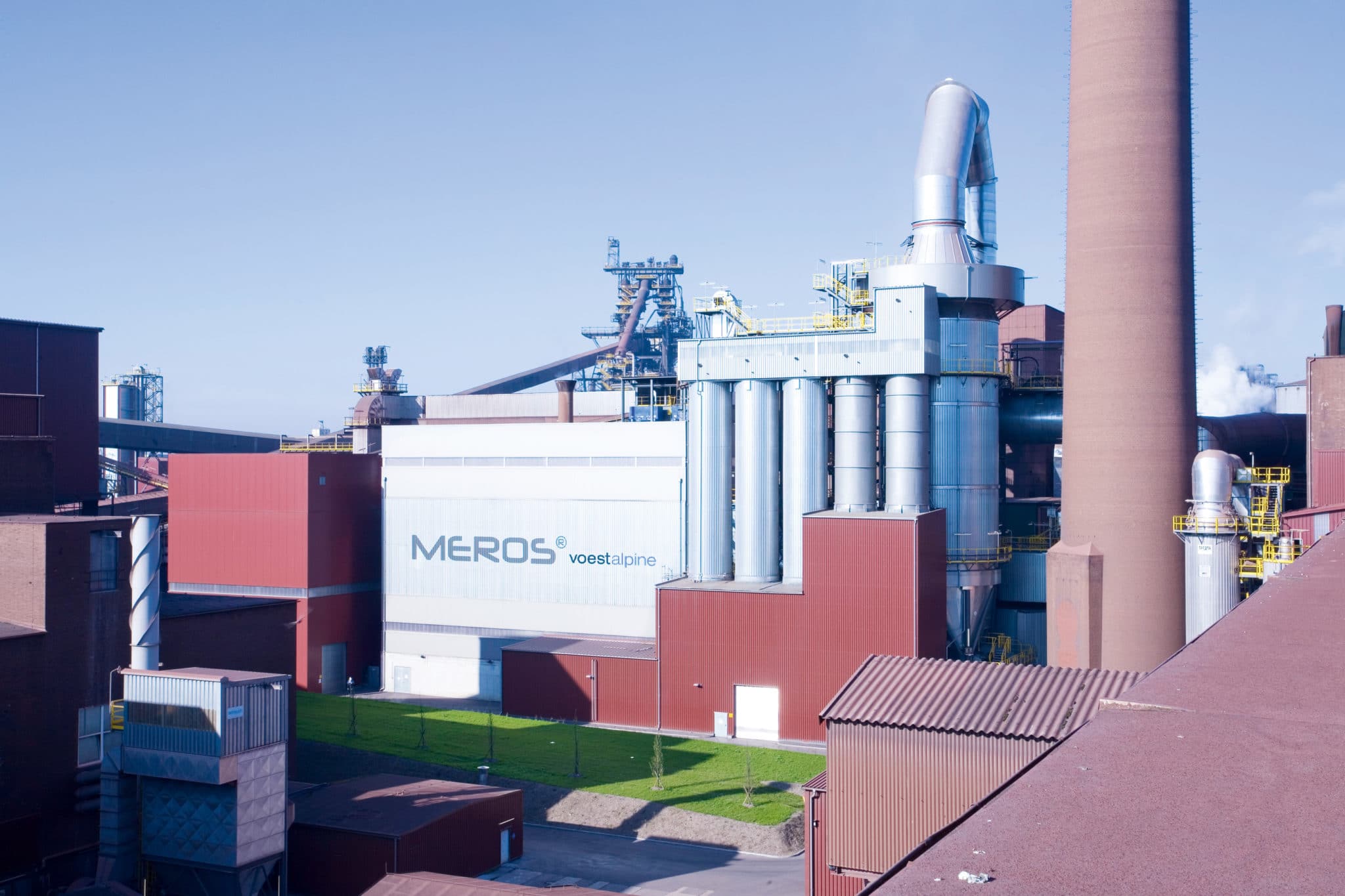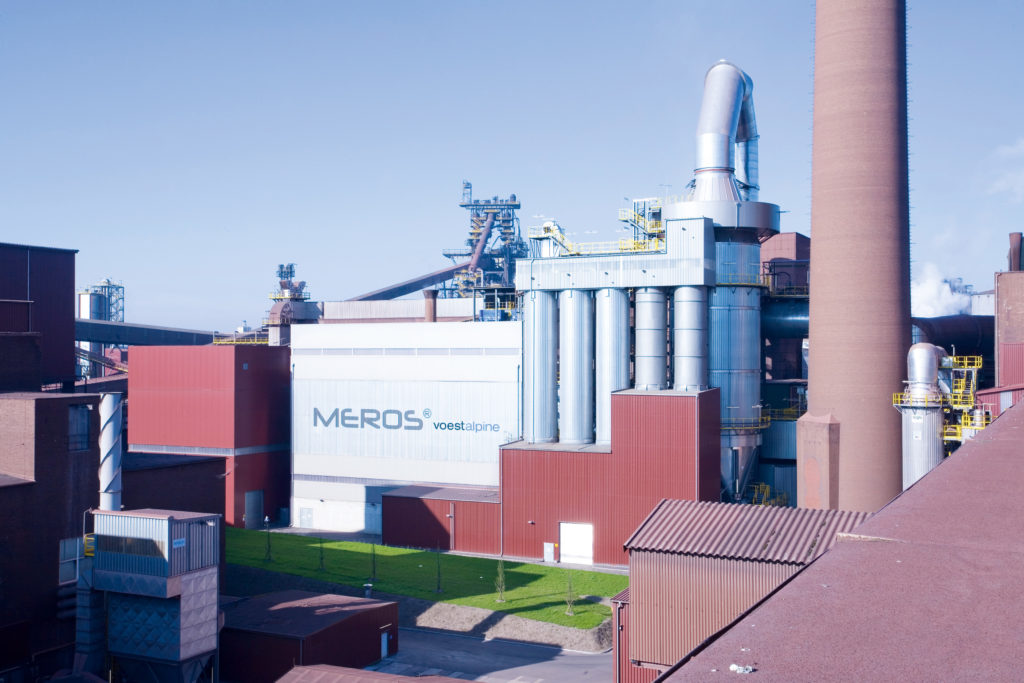 MEROS
… is arguably the world's most advanced off-gas cleaning solution for sinter and pelletizing plants. It reduces emissions by 99 percent and removes fine dust particles, sulfur, nitrogen compounds, dioxins, mercury, lead, as well as volatile organic compounds from the off-gas for greener agglomeration.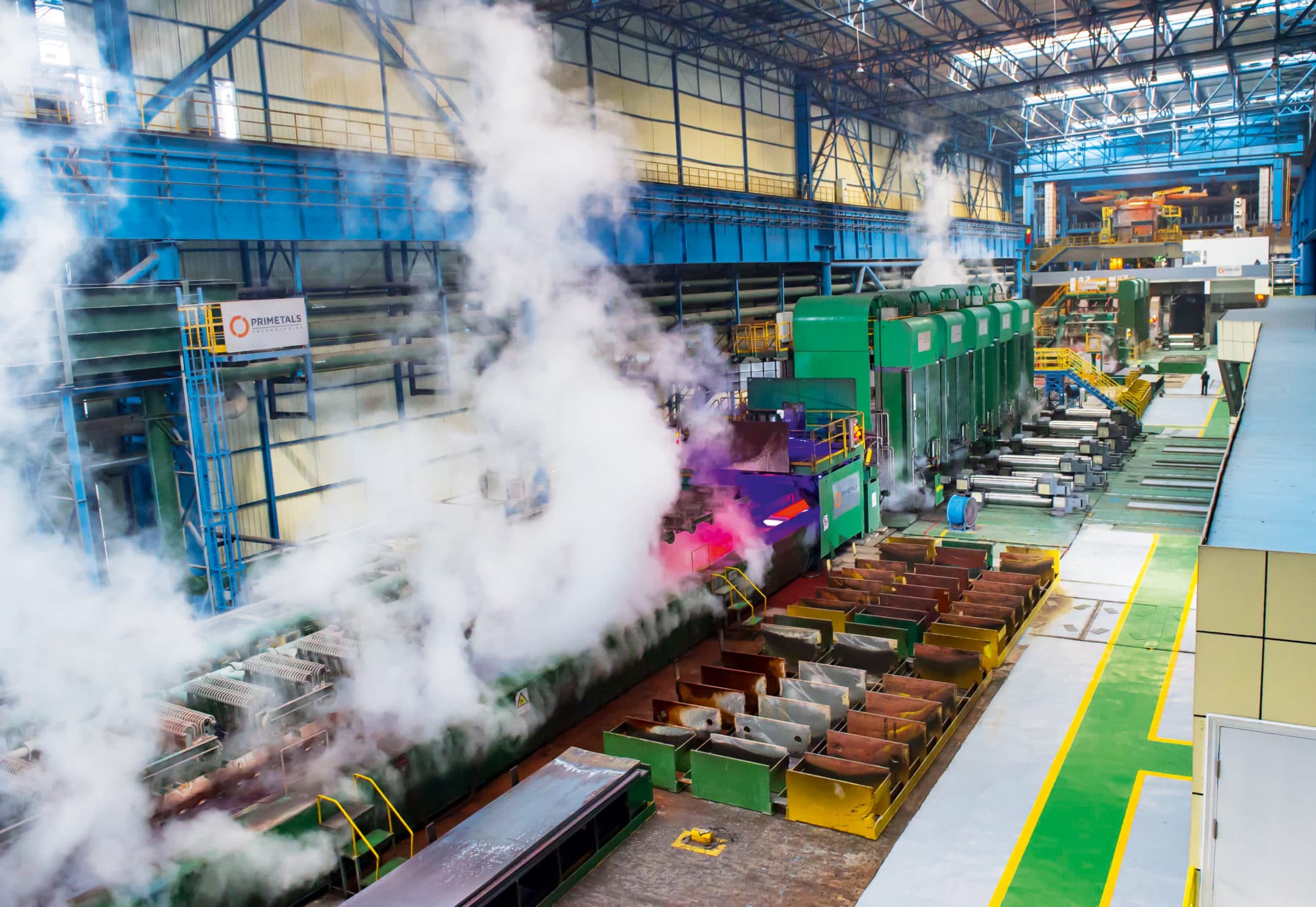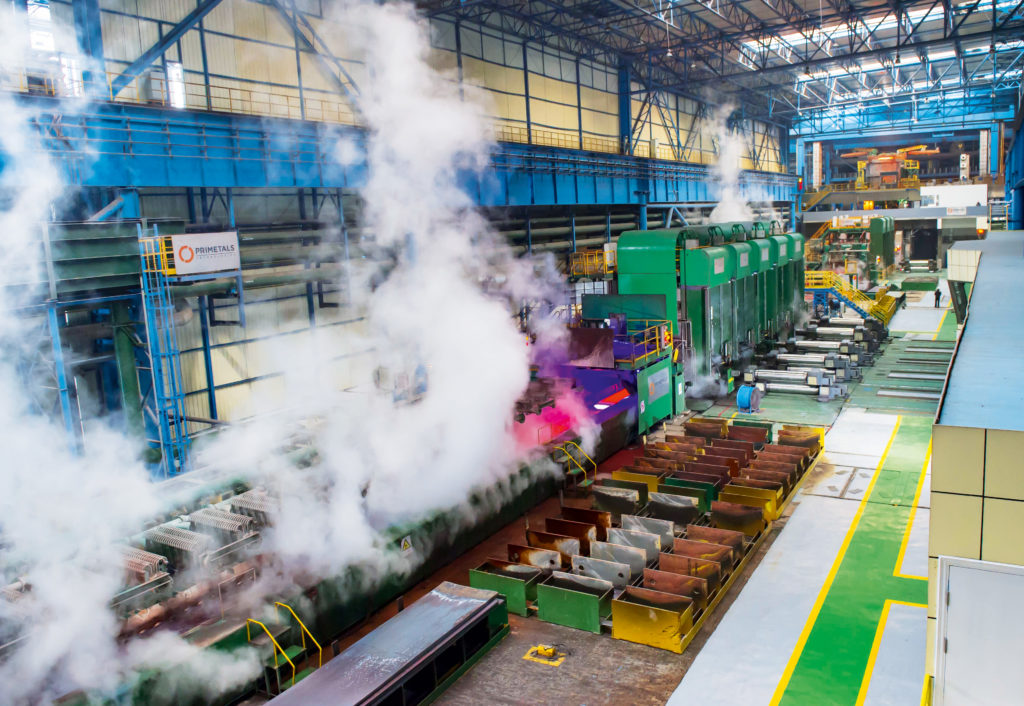 Arvedi ESP
… stands for "Arvedi Endless Strip Produc-tion" and represents the only solution world-wide that is capable of real endless thin-slab casting and rolling, all in one compact plant layout. Arvedi ESP saves 45 percent of the energy required by a standard production line and lowers emissions by 39 percent.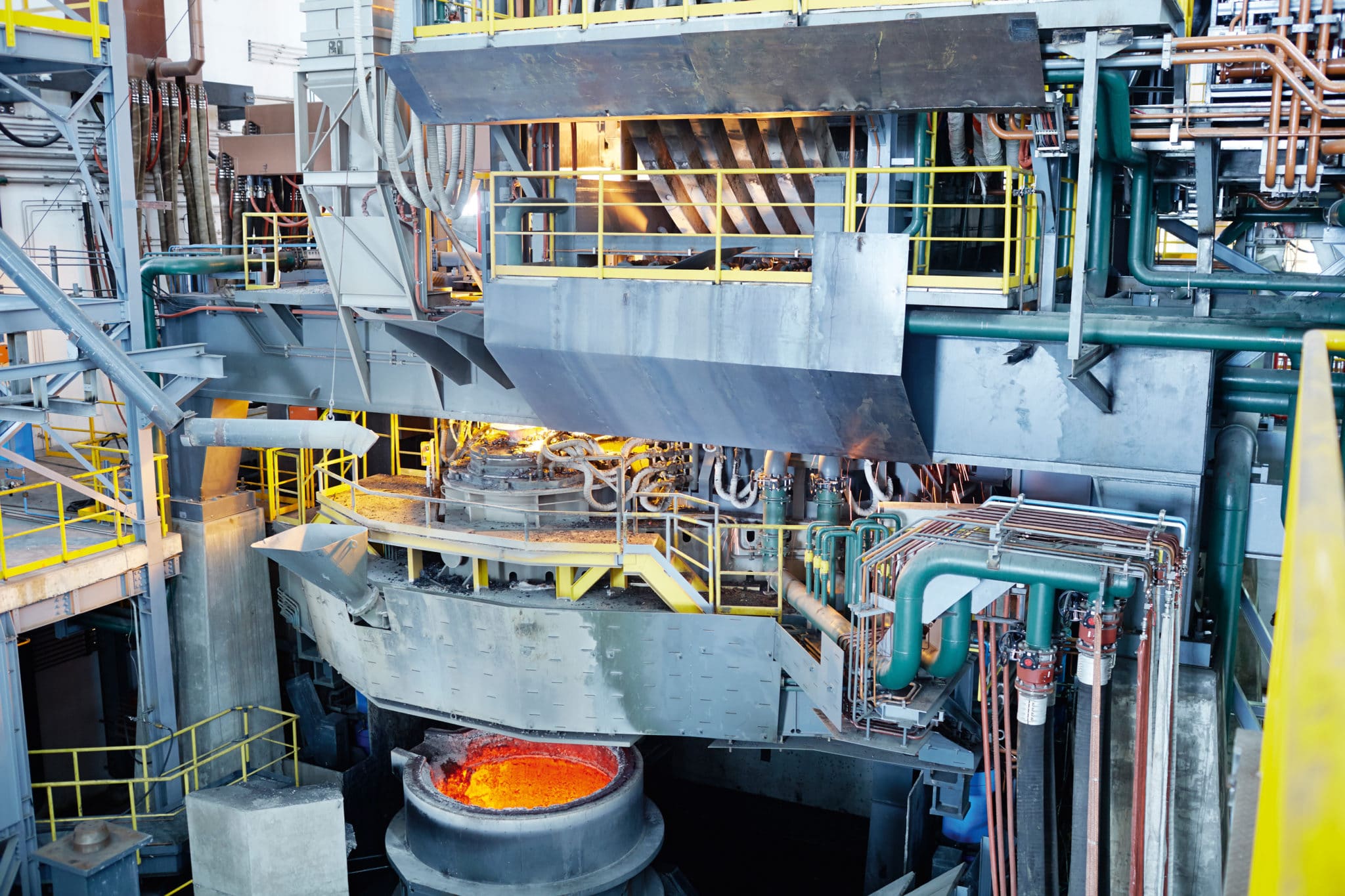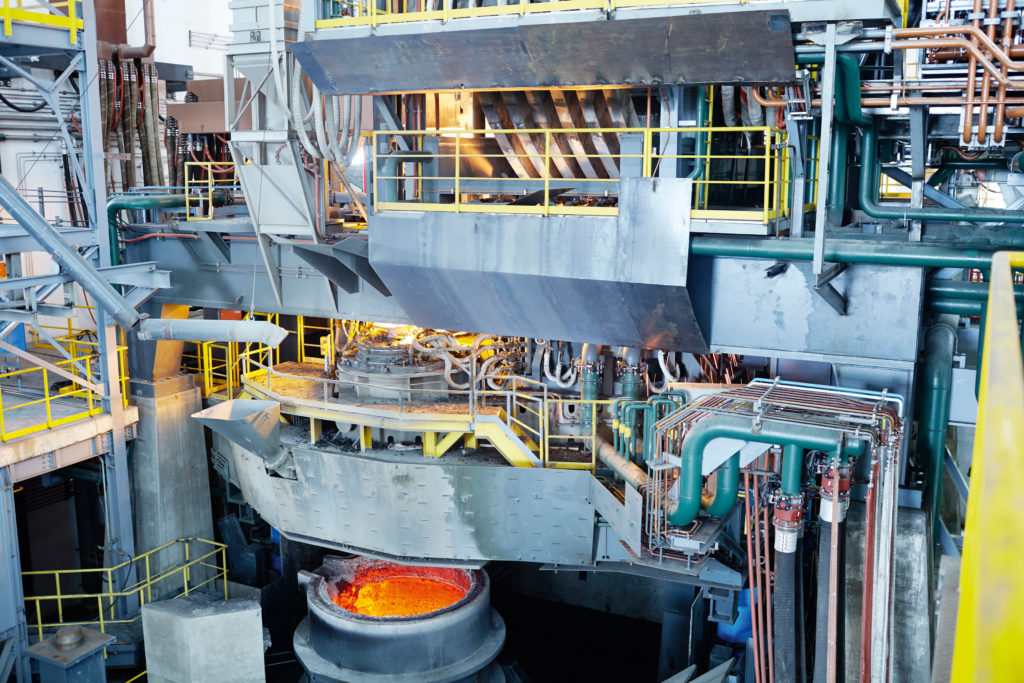 EAF Quantum
… is the next generation of electric arc furnaces. The EAF Quantum uses its own off-gas to preheat 100 percent of the scrap before charging. The furnace's innovative design results in significant energy savings and greater environmental compatibility. Tap-to-tap times are at only 33 minutes.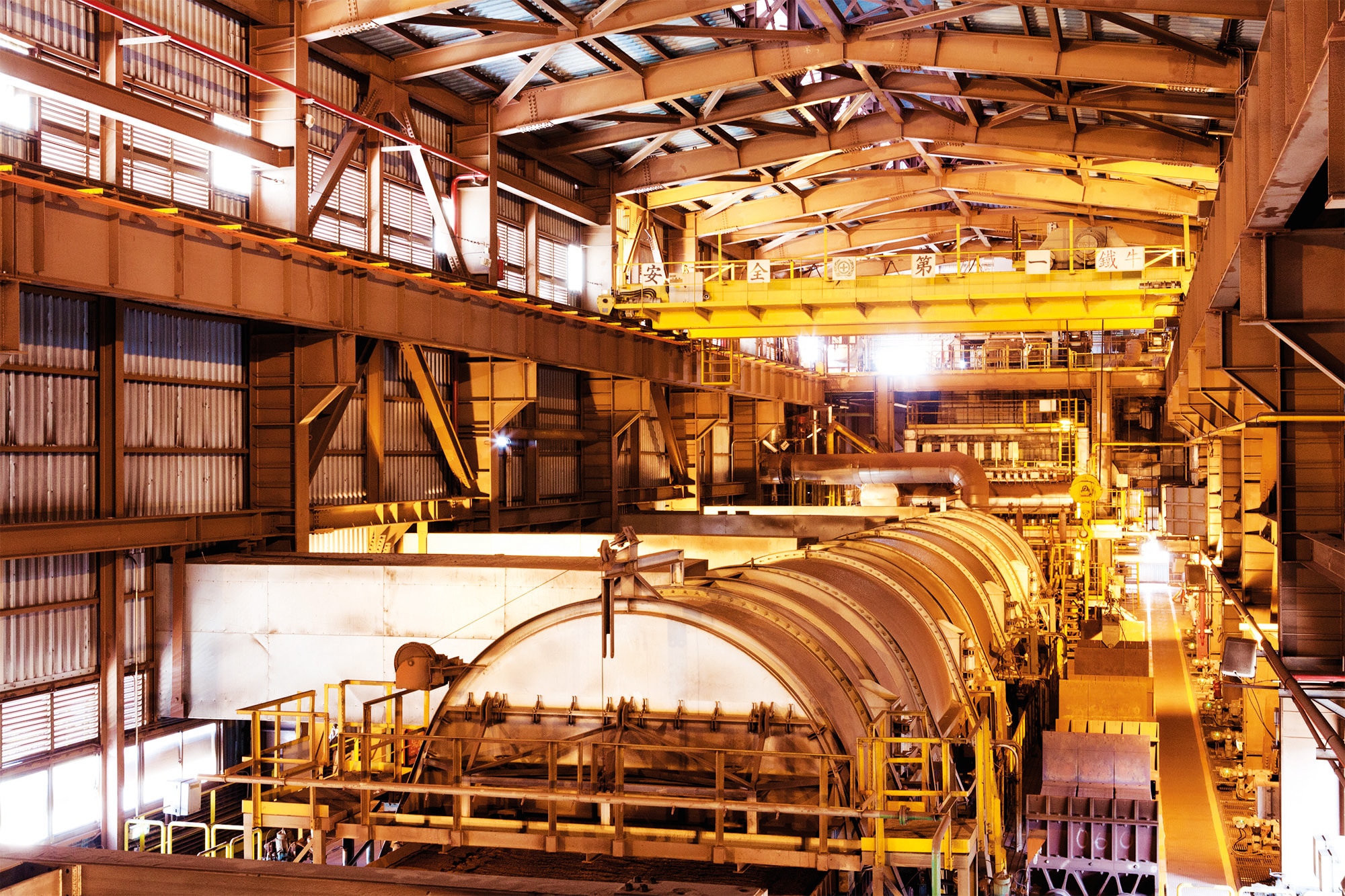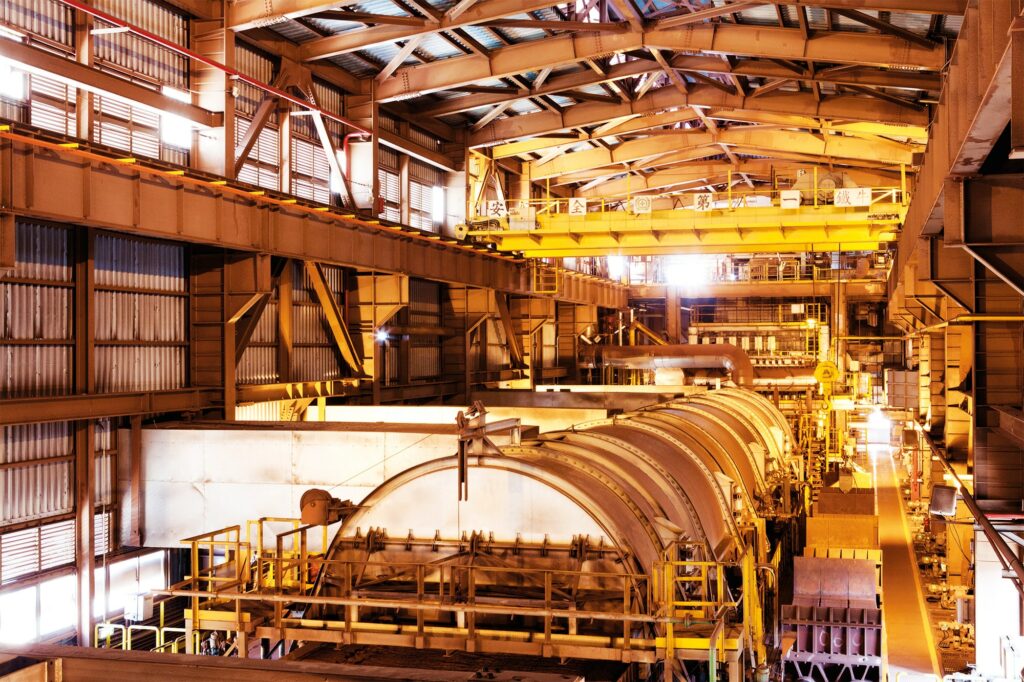 Selective waste-gas recirculation
… is capable of cutting a sinter plant's waste-gas emissions in half by selectively sending the gas back to the sinter bed—and through the sinter. This makes use of the CO and the heat found in the off-gas. As a result, the recirculation can lower a sinter plant's carbon footprint by 10 percent.
Ambitious targets
To date, no fewer than 77 countries—including the U.K., France, and Germany—are planning to lower greenhouse-gas emissions to zero by 2050. Finland, for example, intends to become carbon neutral by 2035. Norway is targeting 2030 and will prohibit the registration of new diesel and gas-powered cars by 2025. And while the U.S. government has not committed to any similar goal thus far, a number of states—California, Colorado, New Mexico, and Washington—are all planning to shift their energy mix to 100 percent renewables.
Because of these discrepancies between regions, steel producers—especially multinational ones—are constantly monitoring the situation in the countries they operate in, as they base their technological and strategic decisions on future requirements. The green-production solutions of Primetals Technologies are designed to enable producers to achieve long-term sustainability, irrespective of their location. And thanks to its extensive R&D program, Primetals Technologies will be further extending its portfolio of innovative green solutions while aiming to provide the technologies that will define the future of steel production for decades to come—in a greener, more environmentally conscious world.
Tackling carbon emissions
On average, the steel industry produces approximately 1.8 tons of CO2 per ton of steel, which—according to worldsteel figures—equates to some 7 to 9 percent of global carbon emissions. The lion's share of the steel industry's CO2 emissions is generated in the upstream area, both directly, as a consequence of chemical reactions, and indirectly, through the consumption of electrical energy. But even in the less energy-intense downstream area, energy savings and higher environmental compatibility are possible, and desirable. Primetals Technologies has developed solutions that address both areas and significantly lower the overall CO2 emissions occurring during steel production—from ironmaking all the way to rolling and processing.
One technology with a particularly competitive carbon footprint is Arvedi Endless Strip Production. This technology combines continuous thin-slab casting and rolling in one compact plant layout—and is the only solution on the market that offers real endless operation. Compared to a standard production line, Arvedi ESP delivers unparalleled performance at 39 percent lower CO2 emissions. Energy consumption is also reduced, by a staggering 45 percent. The strip produced with Arvedi ESP is on par with high-quality cold-rolled strip, and thicknesses as low as 0.6 millimeters can be achieved. Thanks to its powerful, green, and future-oriented properties, Arvedi ESP has been attracting significant customer interest. To date, Primetals Technologies has sold a total of 10 Arvedi ESP lines, and is expecting further orders.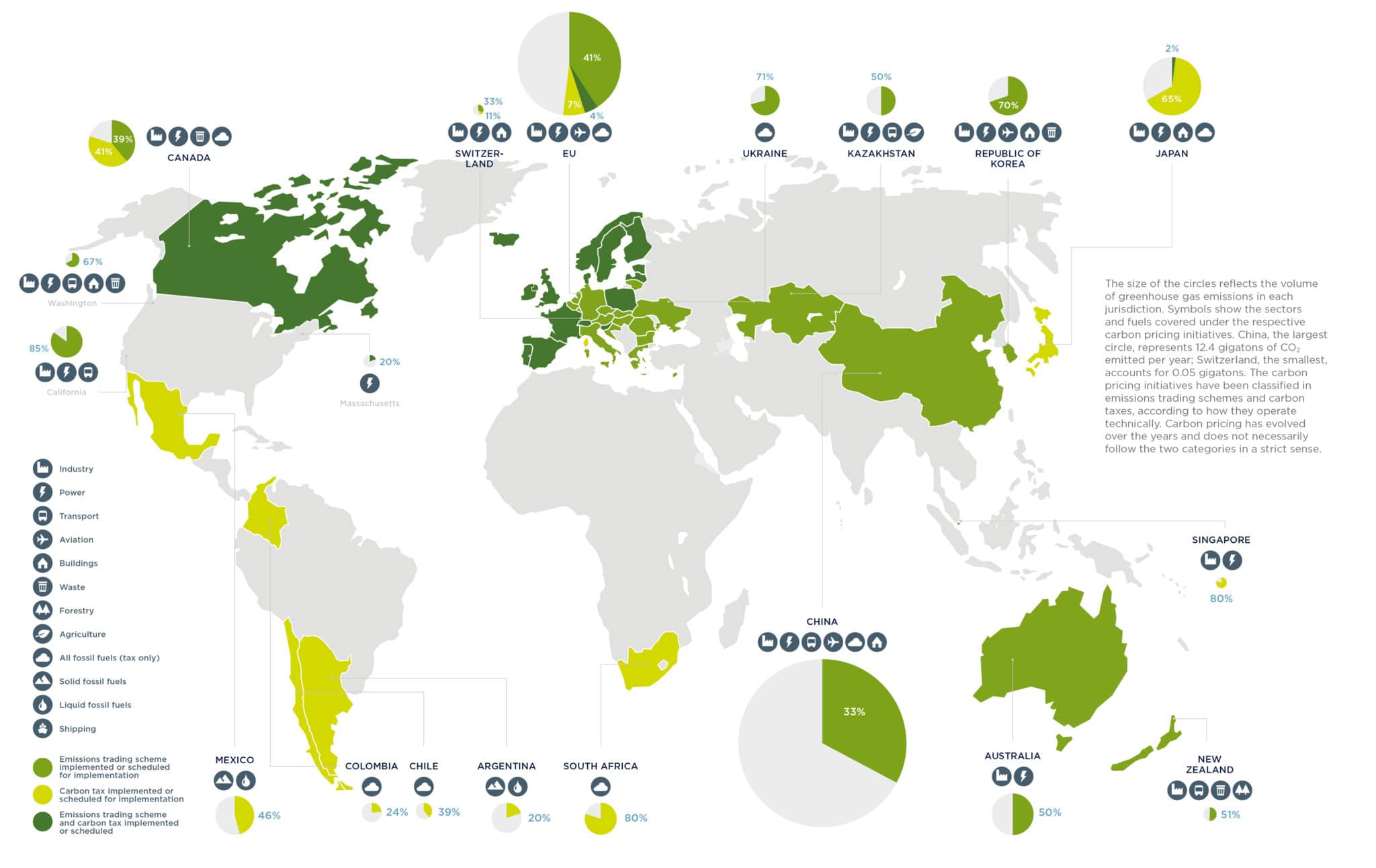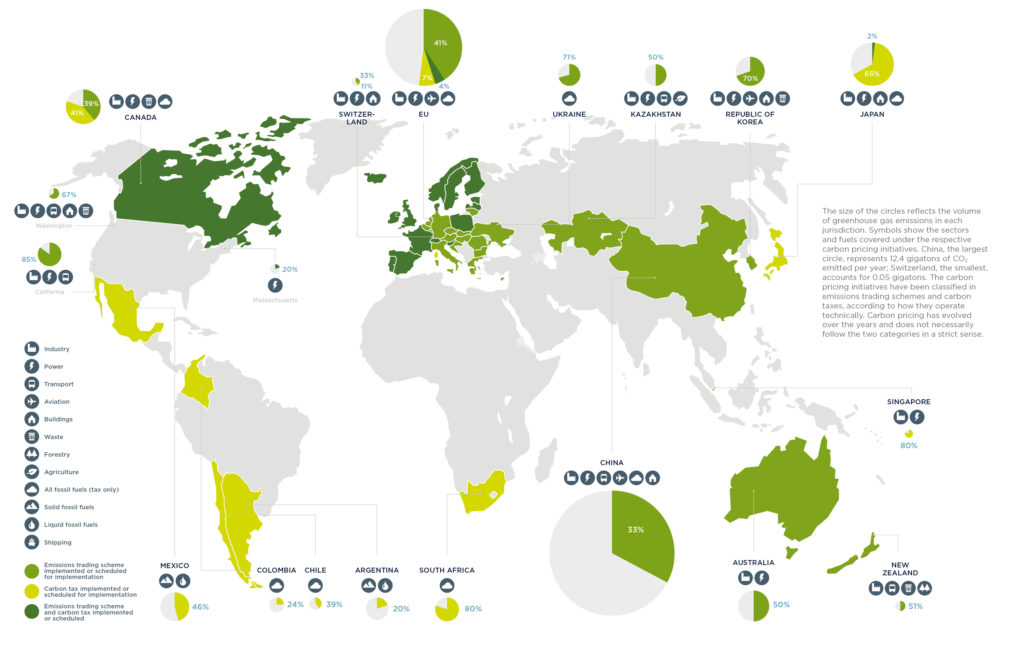 Higher energy efficiency
Electric steelmaking is also becoming greener—with solutions such as the EAF Quantum, the electric arc furnace of choice, available only from Primetals Technologies. The EAF Quantum employs custom-designed scrap-charging and -retaining systems. The retaining system preheats 100 percent of the scrap using the furnace's own off-gas, which significantly increases energy efficiency and consequently reduces the environmental impact. The furnace also features outstanding tap-to-tap times of just 33 minutes. As a number of steel producers in China and other countries move from the integrated production route to electric steelmaking, the EAF Quantum has seen a steep increase in orders. Primetals Technologies expects that, by the spring of 2021, no fewer than 11 recently purchased EAF Quantums will commence operation. Together, they will produce a combined 13 million tons of steel per year.
Energy recovery is another cornerstone of green production. It comes in various shapes and sizes and the result is a diverse set of technologies. Prominent examples are waste-heat recovery systems for electric arc furnaces and top-gas energy recovery solutions for the blast furnace. Dry slag granulation, a technology that is still in development, recovers heat energy from blast-furnace slag, and lots of it—approximately 1.7 gigajoules per ton of slag. All of these solutions, directly or indirectly, lower the amount of CO2 released into the atmosphere by a steel plant. The same is true for Selective Waste-Gas Recirculation (SWGR): it improves a sinter plant's carbon footprint by a remarkable 10 percent. SWGR also cuts the amount of sinter-plant waste gas in half, and leads to lower operational costs when it is implemented together with Primetals Technologies' MEROS system.
Tackling the waste-gas
Which leads us directly to MEROS, arguably the world's most powerful gas-cleaning solution for sinter and pelletizing plants. It is a six-in-one off-gas cleaning solution, capable of dedusting, desulfurization, denitrification, and of removing dioxins and volatile organic compounds as well as mercury and lead. All of these processes combined result in a reduction in emissions of no less than 99 percent—perfect for environmentally friendly agglomeration. Over the last 15 years, MEROS has thoroughly proven its merits. It has been ordered 12 times, by steel producers in Europe, India, China, and Japan. The success of MEROS has inspired its creators to extend its reach into the fields of ironmaking and steelmaking—with MERIM for emissions from the blast furnace, and MERCON for off-gas from the basic oxygen furnace. MERCON is currently in the final stages of development. In addition to these three solutions, Primetals Technologies offers steel producers further options for addressing gas cleaning in accordance with the environmental regulations applicable in their respective countries.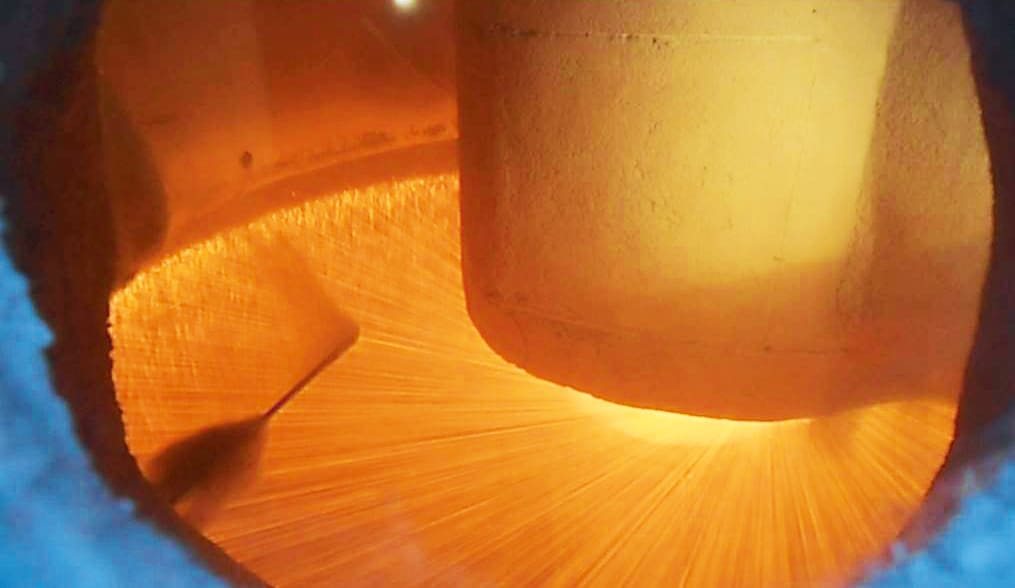 DRY SLAG GRANULATION
… is designed to recover heat energy from blast-furnace slag in a new and innovative manner. Each ton of slag can yield around 1.7 gigajoules of energy, which is currently lost at most steel-production sites. After heat extraction and granulation, the slag can be sold on to the cement industry.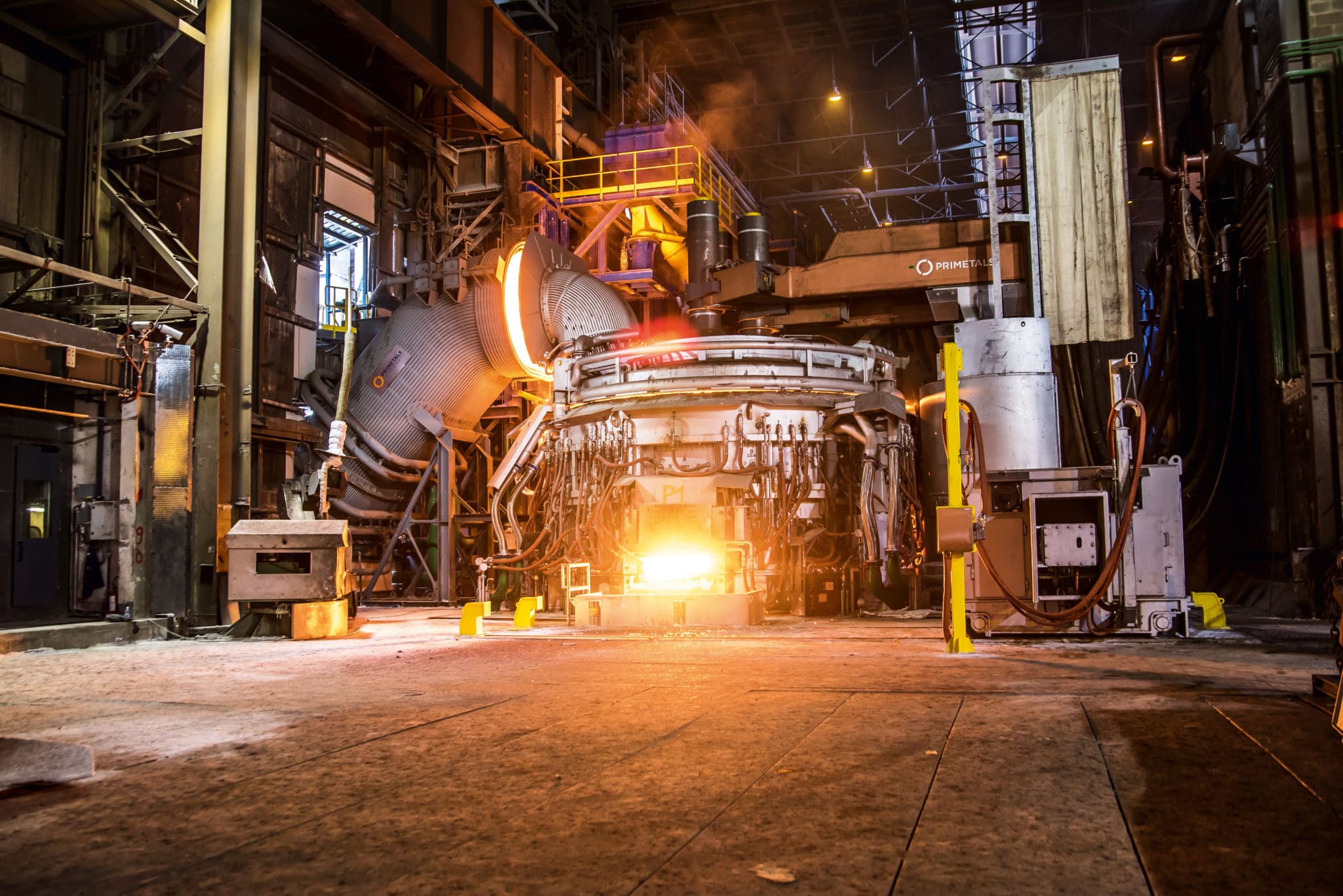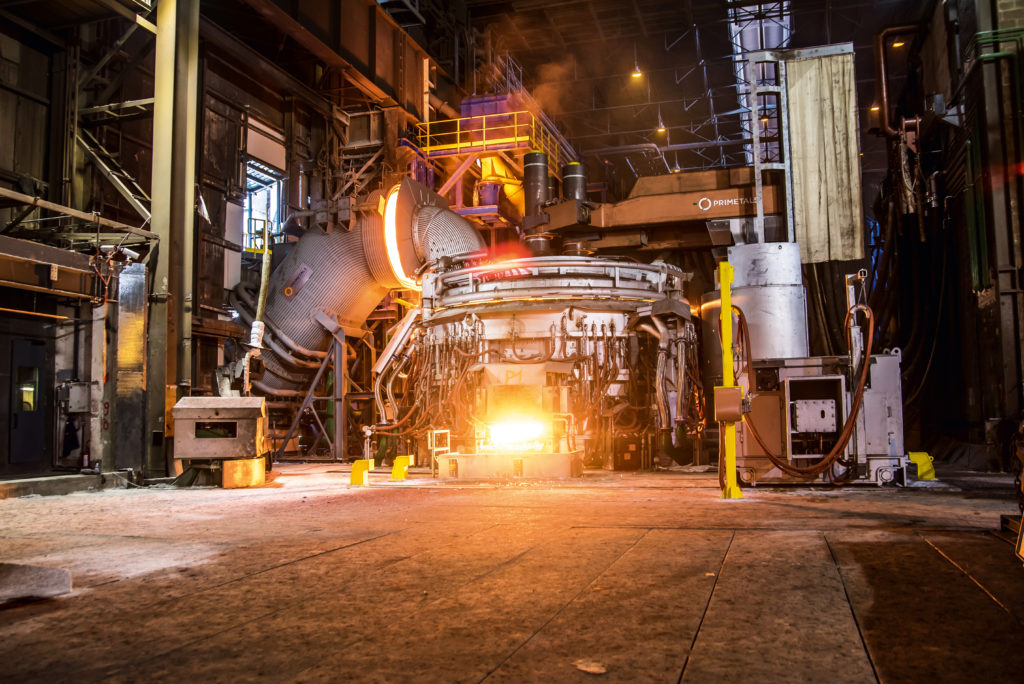 WASTE-HEAT RECOVERY SYSTEMS
… make a massive contribution to greening today's steel plants. Waste-heat recovery is possible—and recommended—in most areas of steel production that generate substantial heat. Two examples are sinter plants, which achieve a reduction in coke consumption and CO2 emissions, and electric arc furnaces.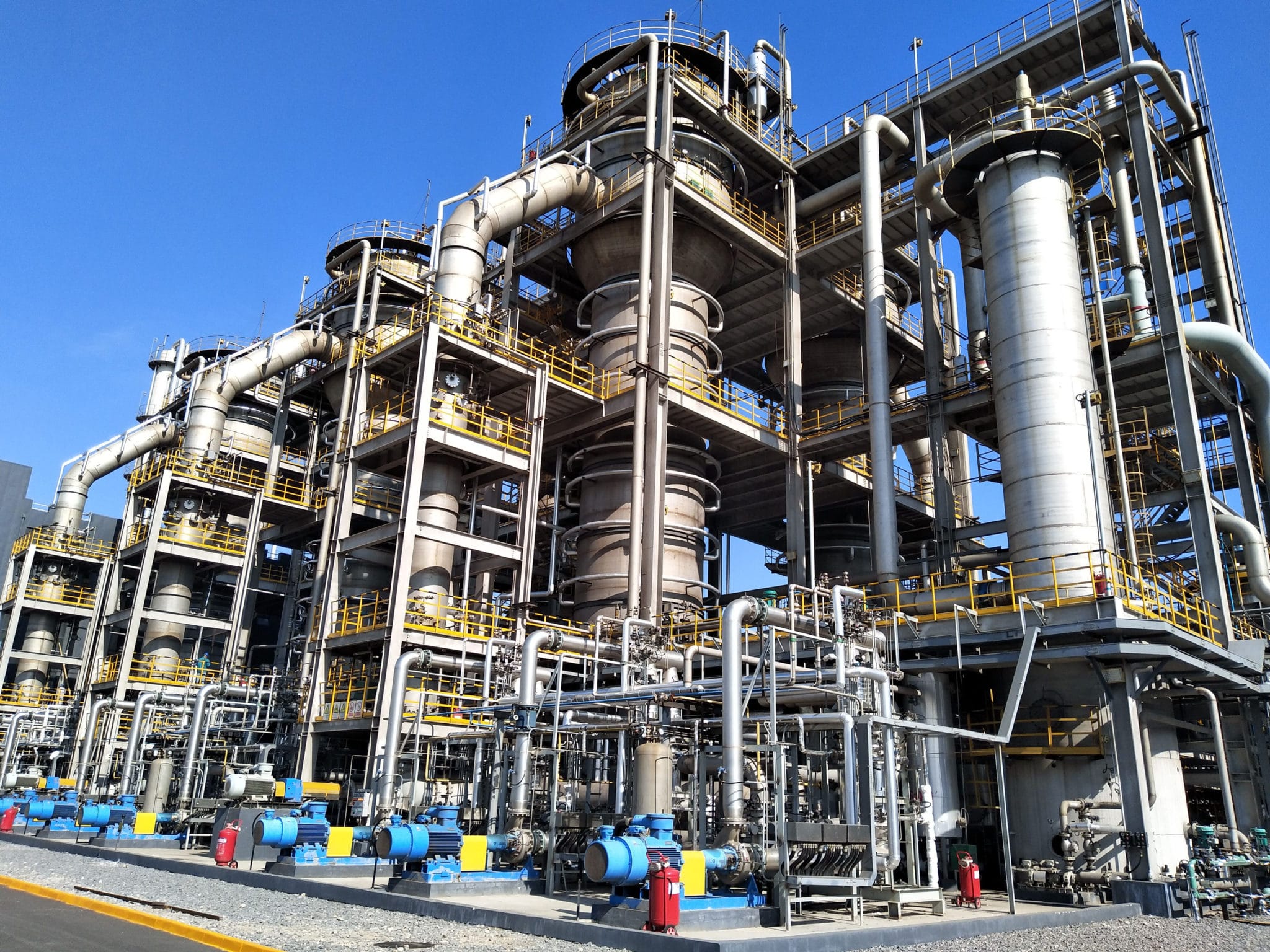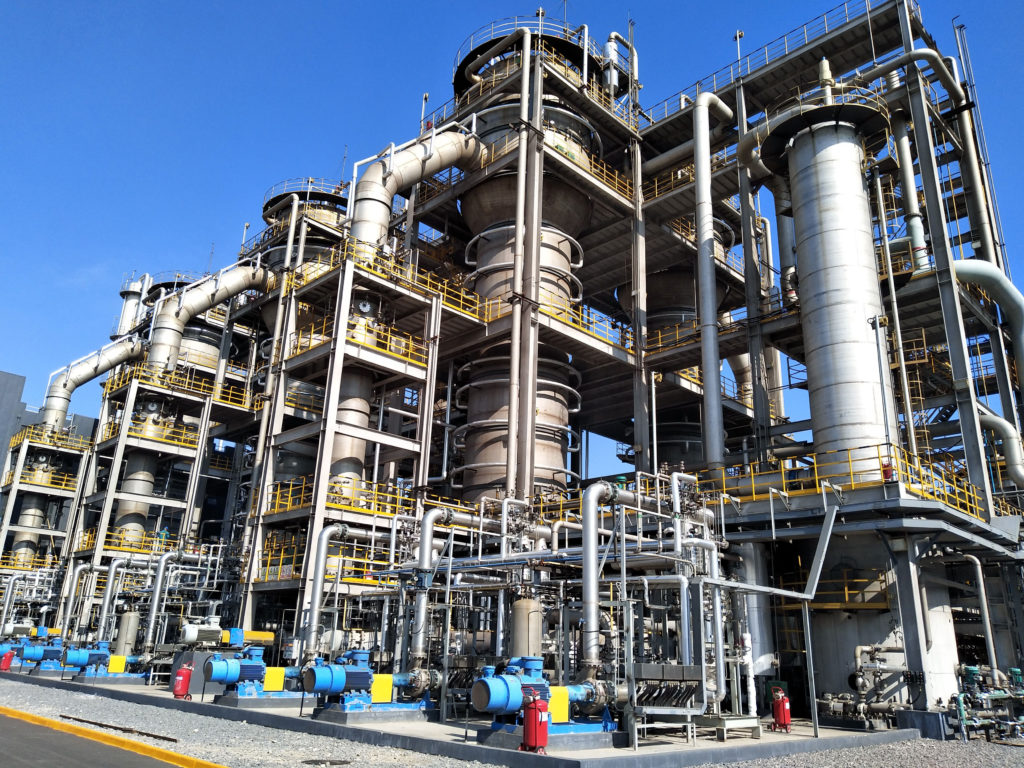 GAS FERMENTATION
… uses microbial fermentation of carbon- and hydrogen-rich off-gases and converts them into biofuel and other basic chemicals. It works with blast-furnace top gas, off-gases from converter steelmaking and direct reduction, and coke-oven gas. It is offered in partnership with LanzaTech.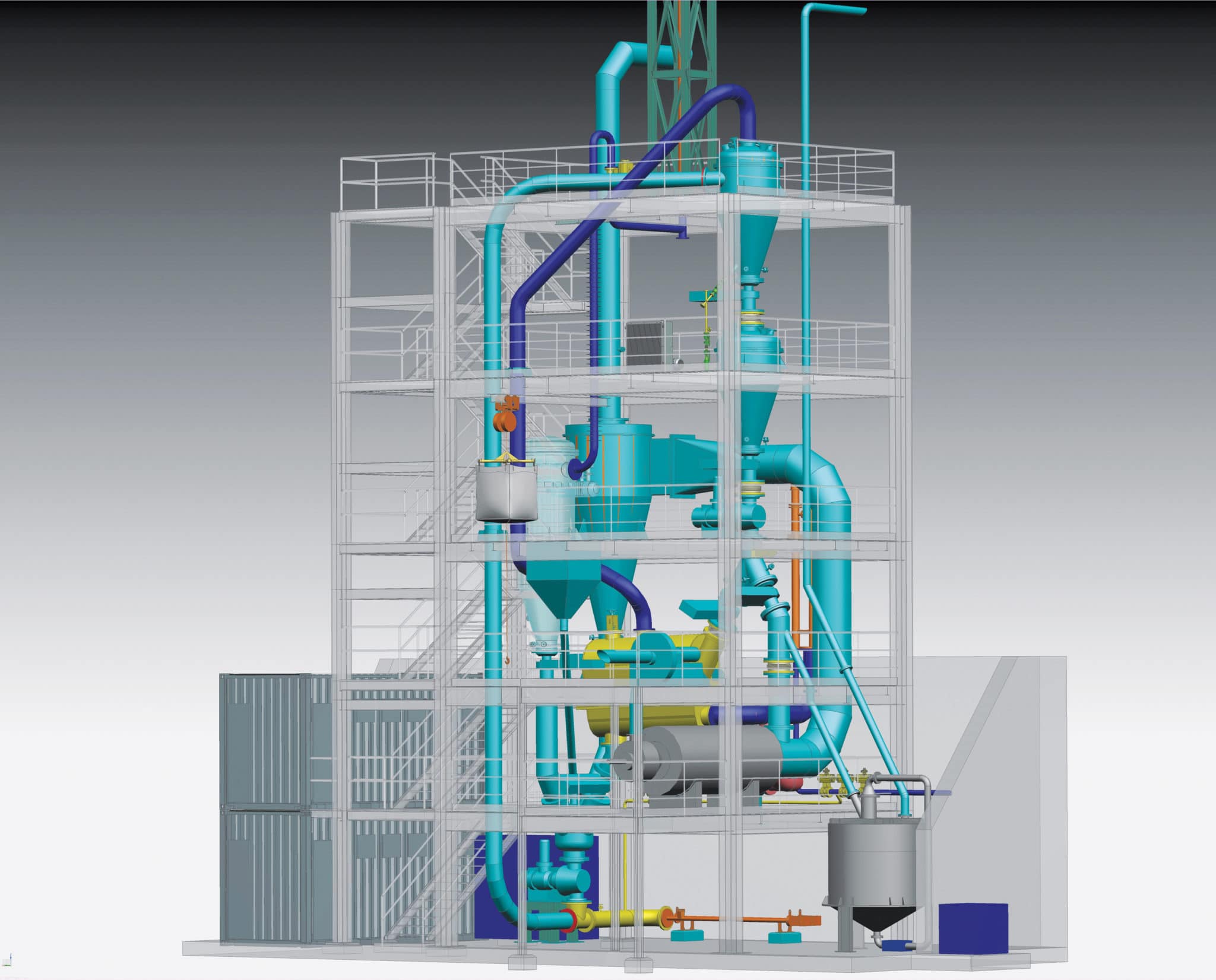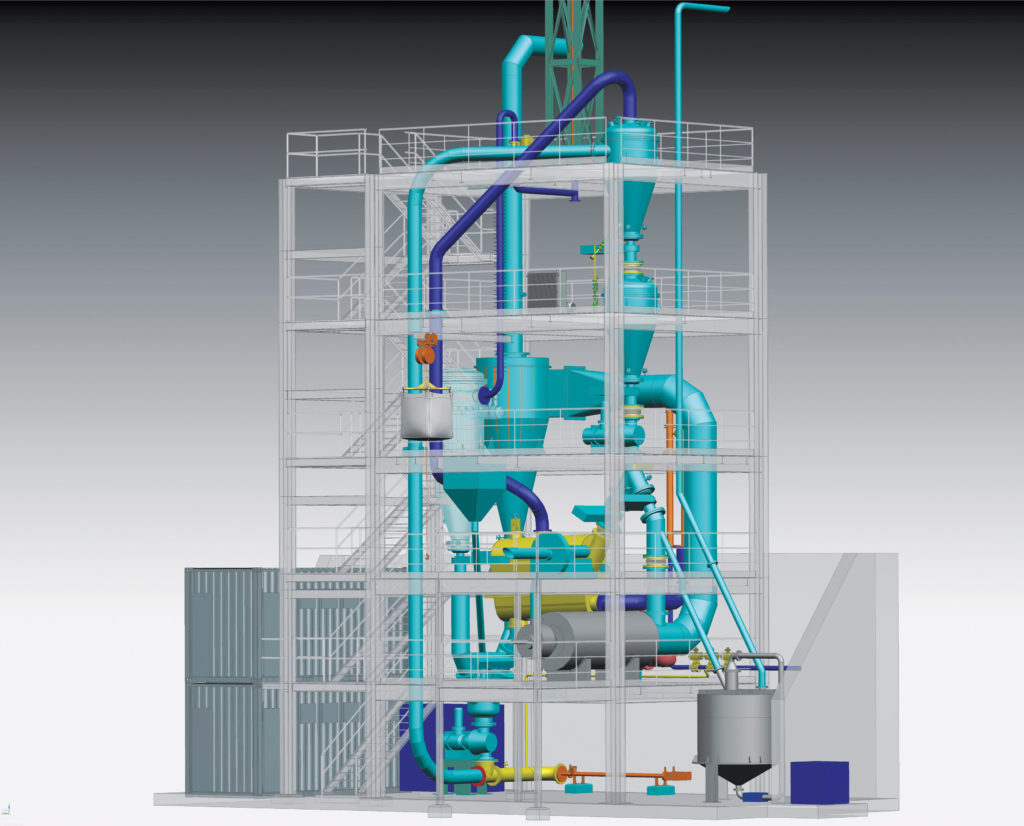 HYFOR
… is a new breakthrough development pioneered by Primetals Technologies. This carbon-free, hydrogen-based direct-reduction solution works with iron ore concentrate fines after ore beneficiation, and has the potential to revolutionize ironmaking by making it a green process.
Toward a greener future
Thanks to Primetals Technologies' extensive R&D efforts, the future of steel production will be significantly greener. The company's own innovators are partnering with universities, research centers, and other enterprises to safeguard the sustainability of steel production. Equally important are Primetals Technologies' many customer collaborations. With the world's governments expected to impose even more stringent controls on carbon emissions, it is vital for steel-plant builders like Primetals Technologies to have an extensive pipeline of solutions that will facilitate the transition to a low-carbon economy.
The decarbonization of metals production will be a gradual process and will involve intermediate measures to capture and store carbon, as well as for carbon utilization. Gas fermentation is one of these intermediate technologies. It is offered in cooperation with Lanza-Tech and represents an already available solution that turns carbon emissions from steel plants into biofuel. Gas fermentation uses microbial fermentation of carbon- and hydrogen-rich off-gases—such as coke-oven gas, blast-furnace top gas, and off-gas stemming from ferro-alloy production and converter steelmaking—to produce ethanol and other basic chemicals.
Hydrogen-based production
HYFOR is a truly groundbreaking technology for lowering the carbon footprint of steel production. It stands for "Hydrogen-based Fine Ore Redution" and is a carbon-­free direct-reduction solution that Primetals Technologies is currently pioneering in close collaboration with an Austrian steel producer. This technology relies exclusively on hydrogen as a reduction agent and works directly with iron ore concentrate fines after ore beneficiation. Since the announcement of HYFOR, Primetals Technologies has received an overwhelming number of inquiries—a clear indication of hydrogen's immense potential to revolutionize ironmaking and other energy-intensive aspects of steel production.
Primetals Technologies is committed to pioneering the green future of steel production—and to meeting the needs of its global customer base. We believe that, together with our customers, we can be catalysts for change; together, we will protect the environment for generations to come.
Recent Green references
Primetals Technologies provides precisely the green-production solutions that steel producers require in their region. These technologies ensure that all environmental targets are fully met.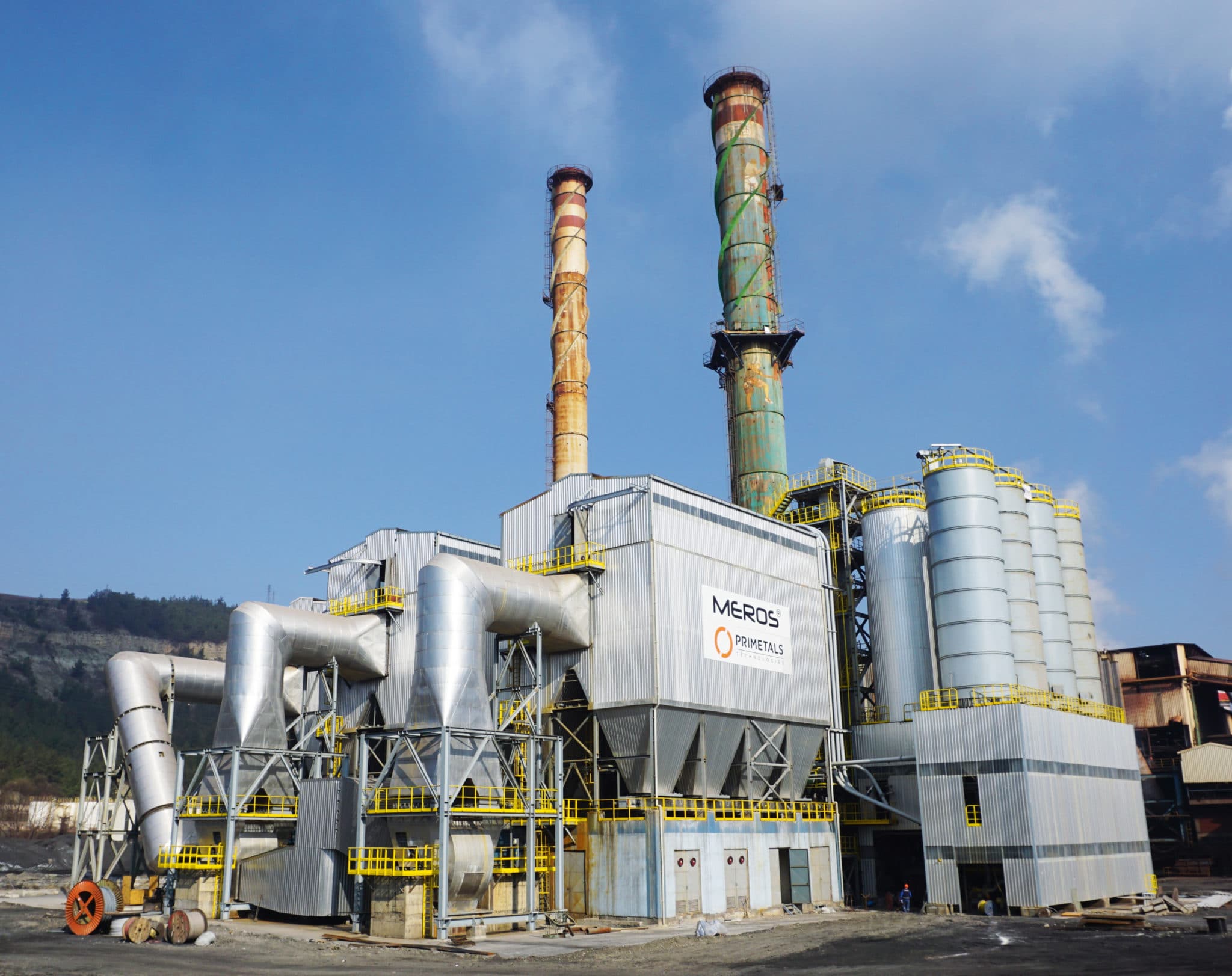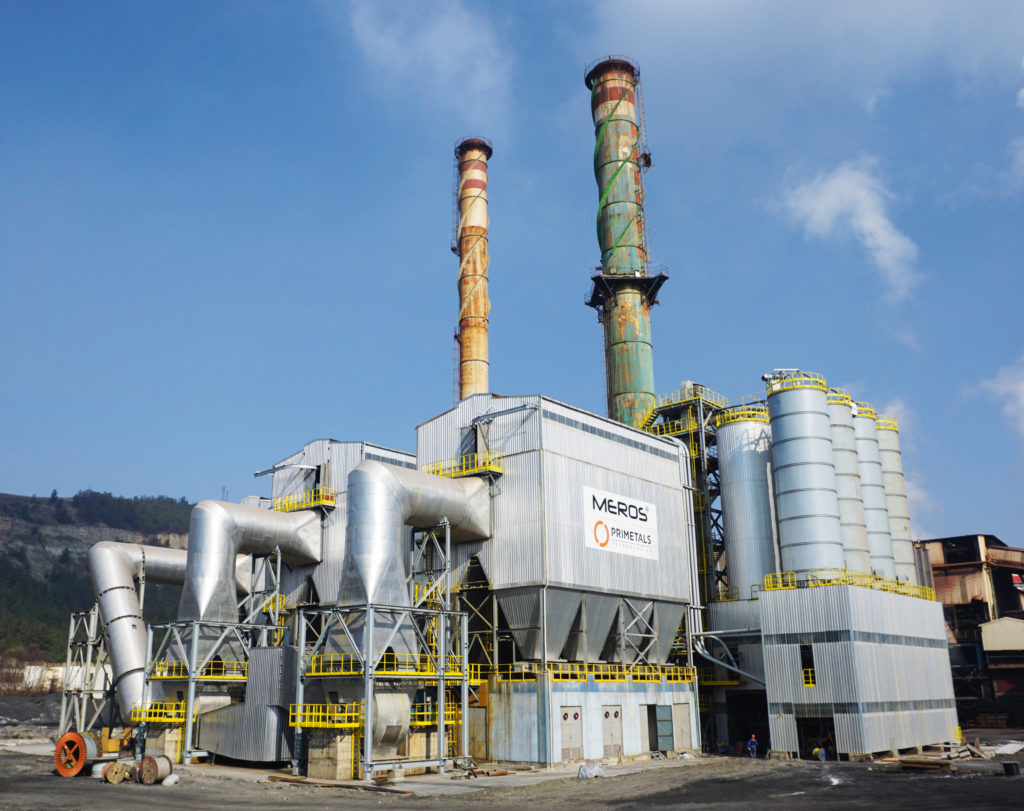 3 MEROS PLANTS FOR BETTER AIR
Primetals Technologies supplied three full-fledged MEROS plants to Turkish steel producer Karabük Demir Celik Sanayi ve Ticaret A.S. (Kardemir), each of which is capable of filtering 400,000 normal cubic meters of off-gas per hour. The first MEROS plant at Kardemir's sinter plant No. 3 was started up in December 2018, followed by those for sinter plants No. 1 (February 2019) and No. 2 (March 2019). All three projects were realized within a remarkably short time frame. The first of the three MEROS plants, for example, only took 10.5 months from technical specification to startup. Thanks to the new MEROS plants, air quality in the valley of Karabük is now considerably better.
Location: Karabük, Turkey
Type: Off-gas cleaning plant
Demand: To date, 12 MEROS plants have been ordered, with four currently in the planning or construction stage.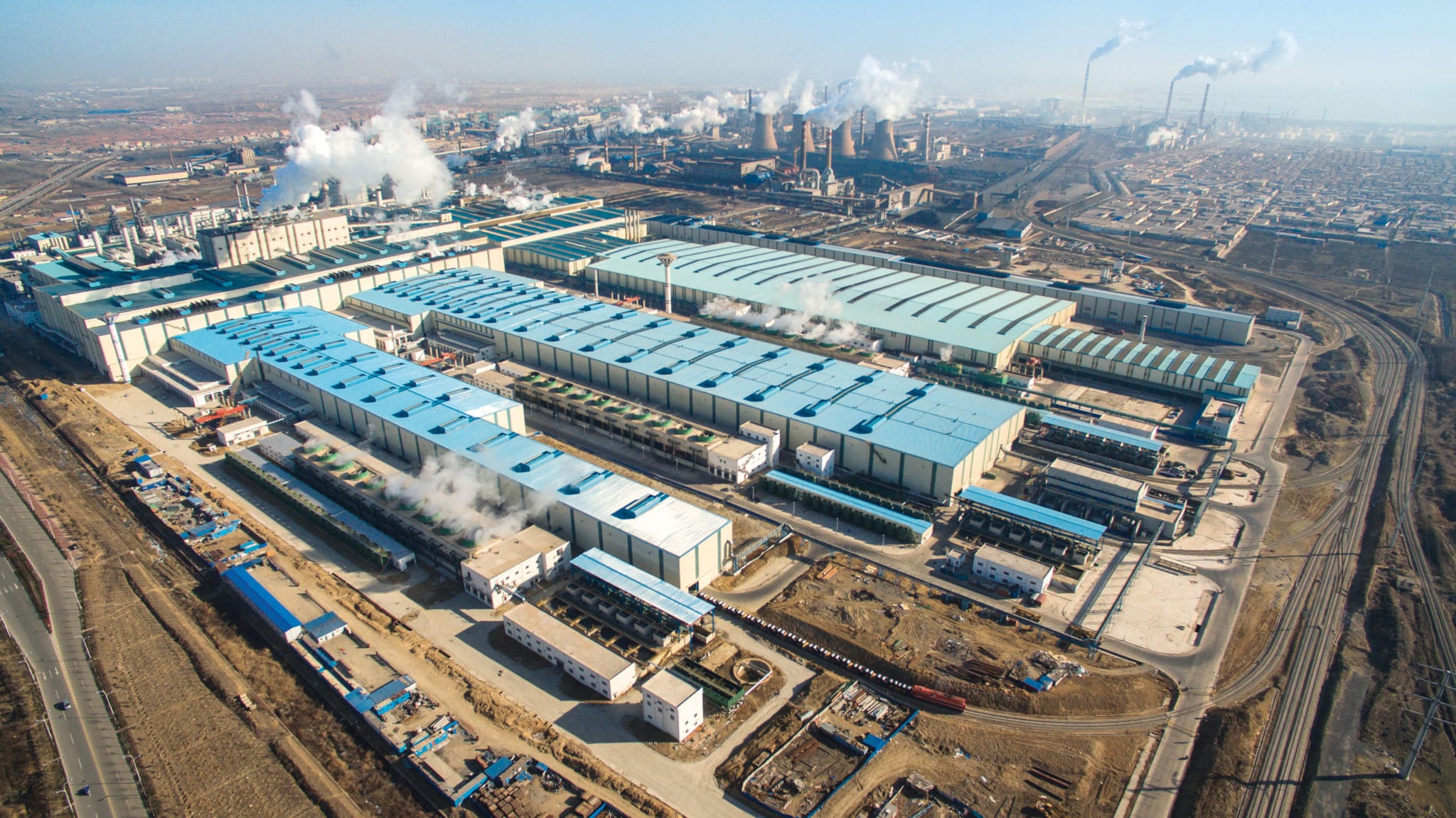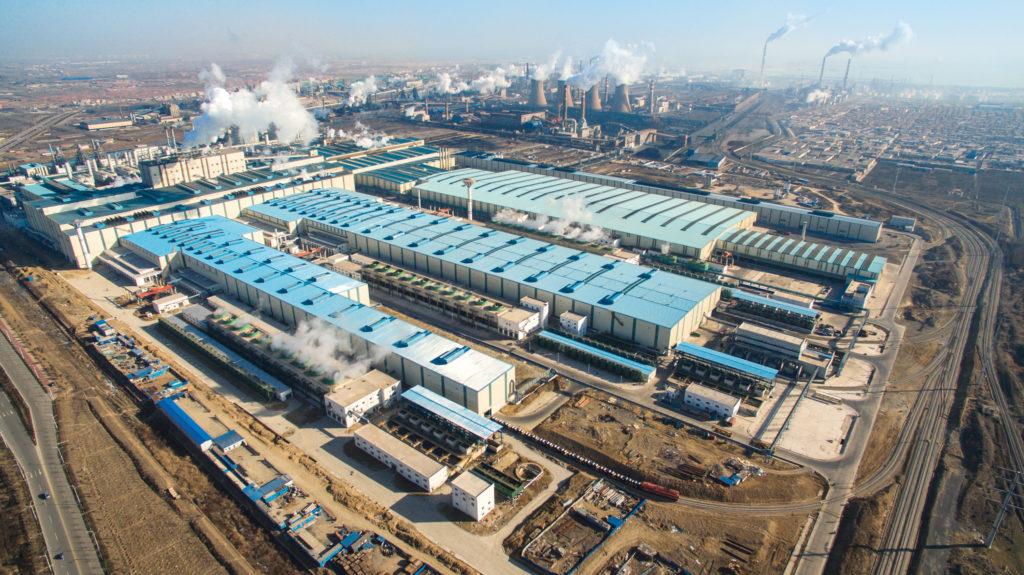 THE POWER OF 5 ARVEDI ESP LINES
No fewer than five Arvedi Endless Strip Production lines were ordered by Chinese steel producer Rizhao—a true sign of trust in both Primetals Technologies and Arvedi ESP, the only genuine endless thin-slab casting and rolling technology available today. Rizhao wanted to manufacture strip of a quality comparable to cold-rolled products, which Arvedi ESP made possible. Two further arguments for Arvedi ESP were its high energy efficiency and comparably low carbon emissions. Thanks to its pioneering qualities and green characteristics, Arvedi ESP is currently in high demand. Additional production lines have recently been purchased by steel producers in the U.S.A. and China.
Location: Rizhao, China
Type: Arvedi Endless Strip Production
Demand: With 10 Arvedi ESP lines ordered to date, the technology has raised significant interest among steel producers.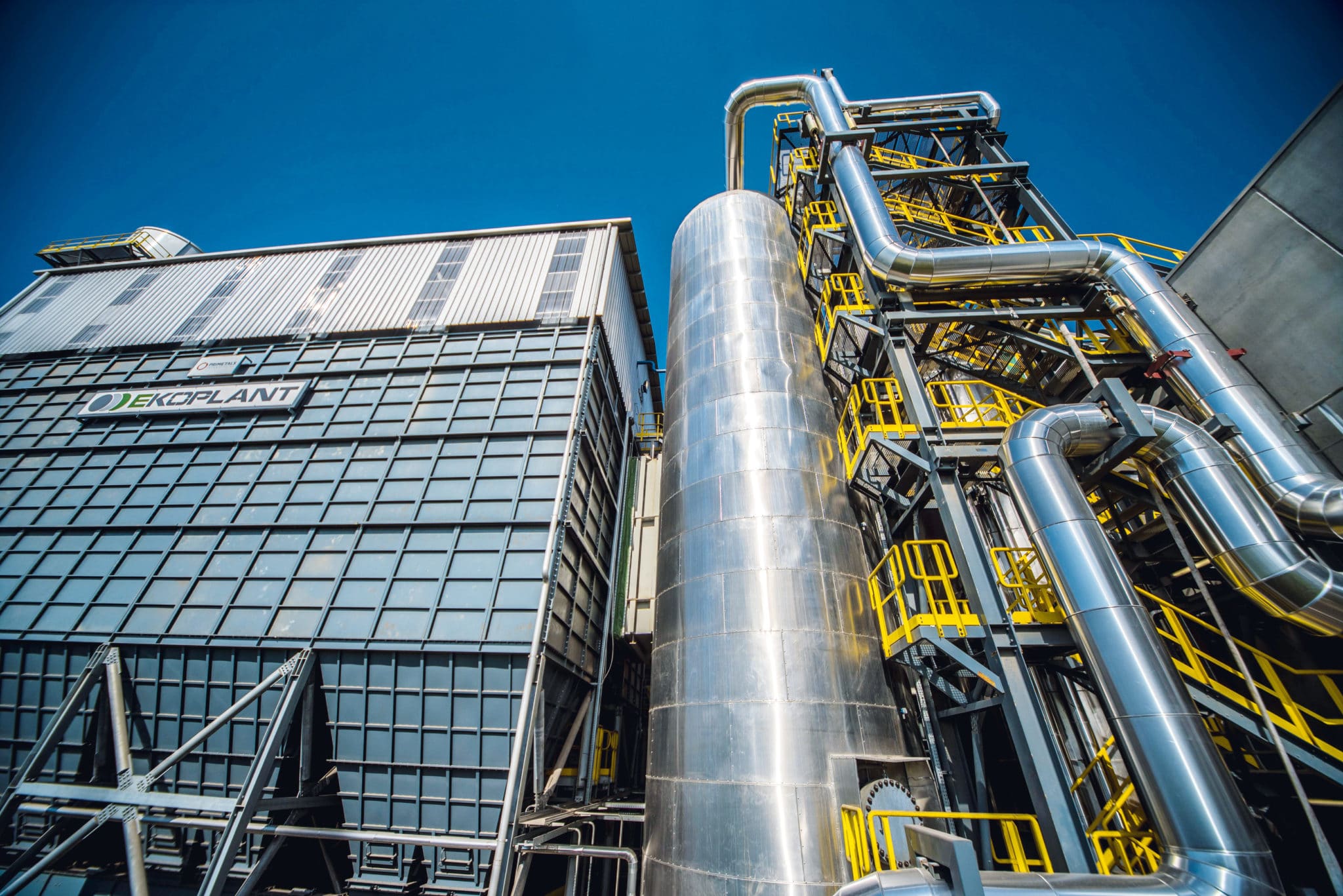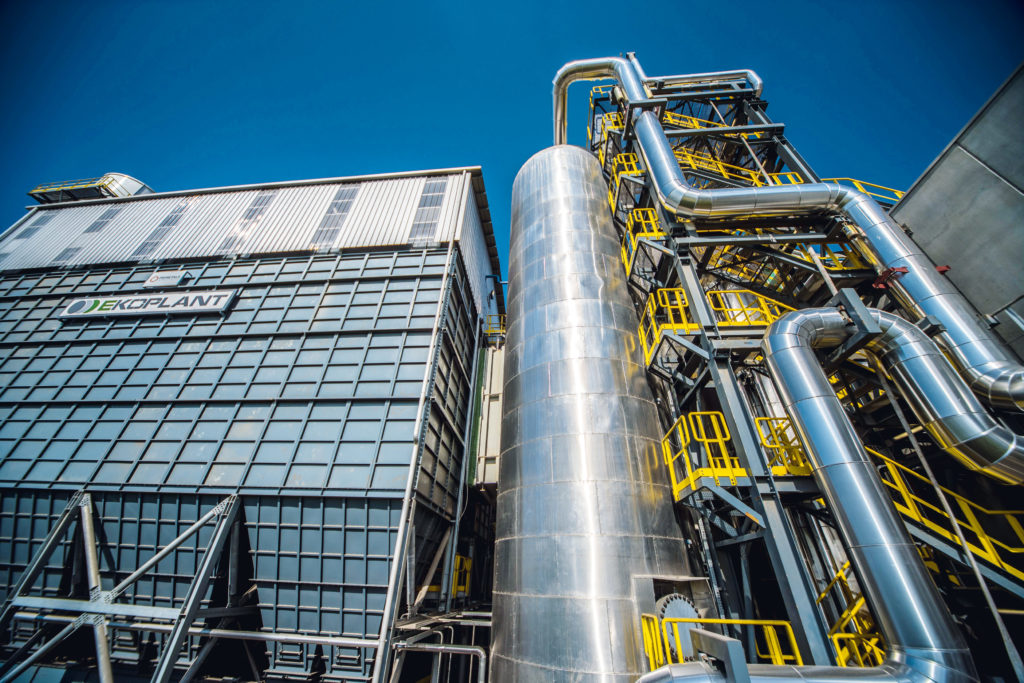 INCREASING PLANT EFFICIENCY
When Italian steel producer Acciaieria Arvedi S.p.A. (Arvedi) contracted Primetals Technologies to install a new electric arc furnace, the producer simultaneously ordered a waste-heat recovery system to optimize the energy balance of the plant, as well as a primary and secondary dedusting system. The waste-heat recovery system uses the heat it captures to generate steam, and lots of it: every hour, some 17 tons of steam are generated. This steam then helps to power the three pickling lines in the plant. Arvedi's plant had previously relied on a gas boiler for this purpose. The introduction of the waste-heat recovery system has led to a significant reduction in gas consumption and energy costs.
Location: Cremona, Italy
Type: Waste-heat recovery system
Demand: Producers in many countries around the world are incentivized to increase their plants' energy efficiency.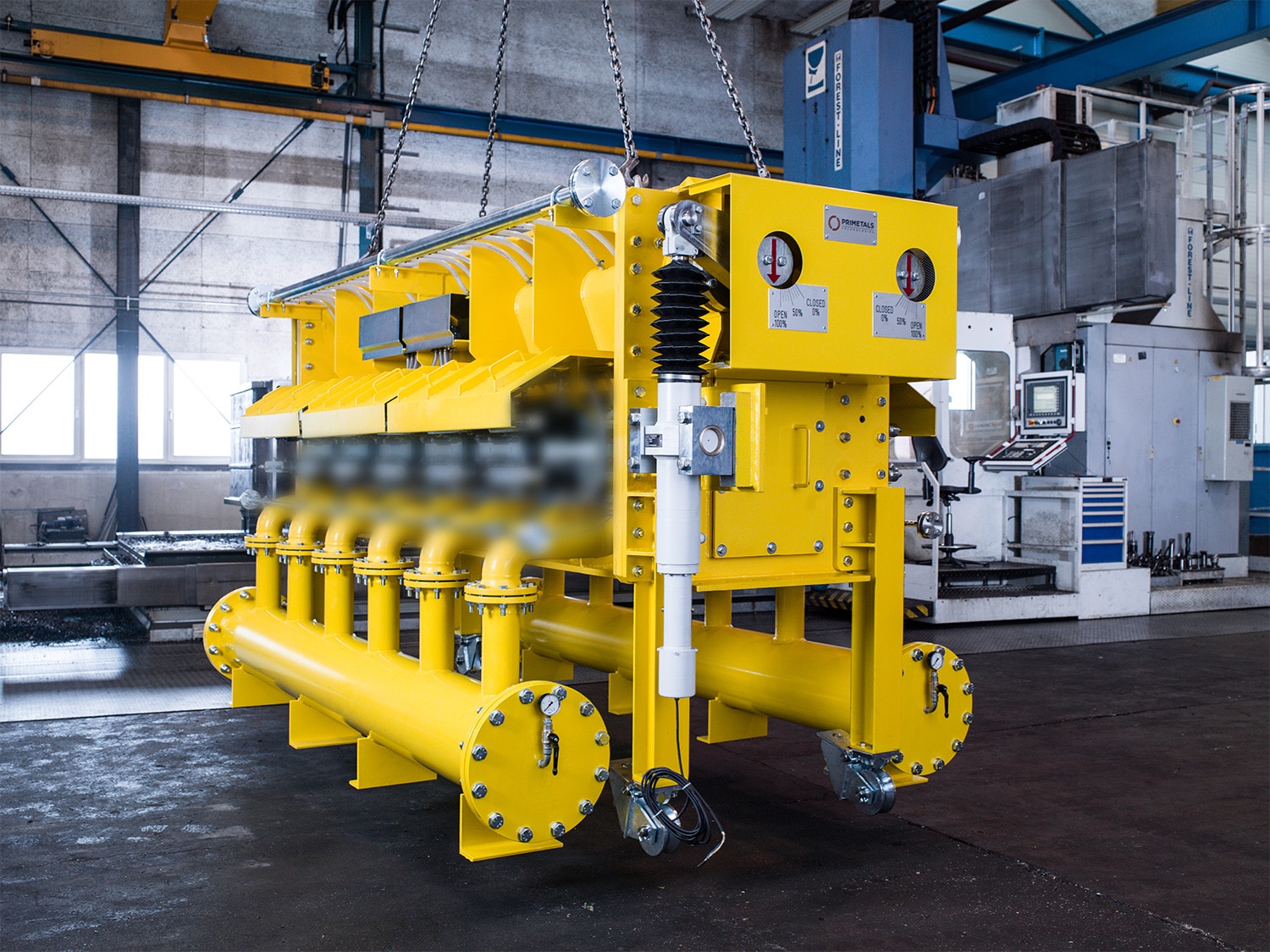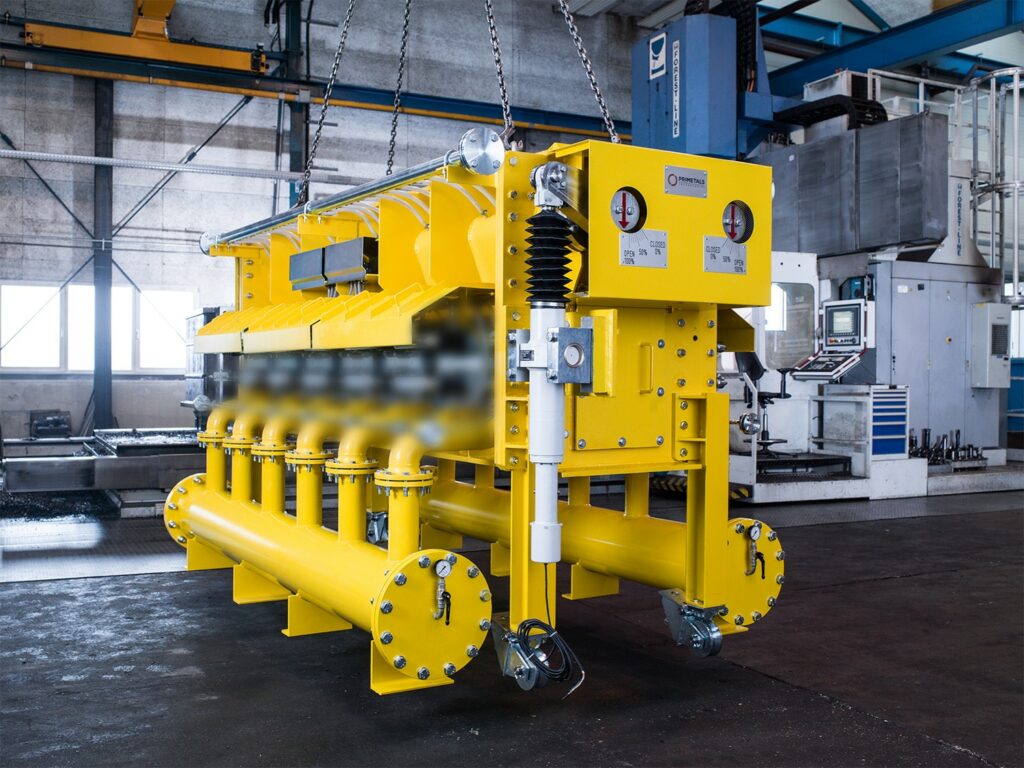 MORE COMPREHENSIVE DEDUSTING
"We treat issues aimed at reducing our ecological footprint with the highest priority," said Geert Verbeeck, ArcelorMittal Poland's CEO, at a celebratory event marking the start of the construction of a new dedusting system at the company's steel plant in Dąbrowa Górnicza. Primetals Technologies was responsible for upgrading the primary dedusting system and the cooling stack for all three of the plant's LD (BOF) converters. For the dedusting, Primetals Technologies used a redesign of the well-­known venturi-scrubber-based wet-dedusting principle for highest efficiency and minimal water consumption. The modernization was swiftly executed and took only 62 days per steelmaking line.
Location: Dąbrowa Górnicza, Poland
Type: Primary dedusting
Demand: Environmental regulations in the E.U. and other regions will continue to require highly effective dedusting.