This post is also available in: 简体中文 (Chinese (Simplified))
HBIS Tangsteel's production facilities are among the most powerful in the world and in China in particular—in terms of overall production capacity, end-product quality, and technical standards. Cutting-edge know-how based quality control facilitates short product-development times and reinforces the recently established ability to manufacture advanced high-strength steels. Primetals Technologies has accompanied and supported HBIS Tangsteel on their path to technical ­superiority in a partnership that has lasted six years and counting.
The project that HBIS Tangsteel and Primetals Technologies embarked on in the spring of 2013 was a particularly ambitious one. A contract had been signed to supply a linked pickling line and tandem cold mill, a continuous galvanizing line, and a continuous annealing line—all within a time-frame of just 21 months to the first coil. What followed were tremendous efforts from HBIS Tangsteel and Primetals Technologies to rise to the challenge. The two companies formed a strong partnership based on great commitment and a mutual goal: to have all of the new lines ready on the very same day. "Some of those involved doubted that it would be possible to get everything done in time," says Johann Siegl, Project Director at Primetals Technologies. "It was my job to prove them wrong." And with everyone's undivided support and a great team, he did.
A big day for everyone
January 15, 2015, turned out to be the day when the entire undertaking was put to the test, because the first coil was to be rolled. "The whole project was very special to me," says Johann Siegl, "but that day will remain in my memory as one of the most challenging and gratifying of my professional career." It was a test of not just the technological equipment that had been installed, but also of the collective team that the two partners had formed: "Everybody gave 120 percent to accomplish what we set out to do."
Together, they first put the linked pickling line and tandem cold mill into operation. Then they started up the continuous annealing line, which would soon contribute to vastly improved strip quality, eventually allowing HBIS Tangsteel to target the automotive industry with their products. Finally, the continuous galvanizing line was initiated, and with equal success. The collective team was unashamedly proud of the achievement. A project of great complexity had been brought to fruition within the shortest possible time, and the thorough orchestration of all suppliers had worked out to everyone's satisfaction.


Upstream modernization
However, the new cold-mill complex was only the beginning of a larger plan to advance HBIS Tangsteel's capabilities. As early as the construction phase of the processing lines, the steel producer consulted with Primetals Technologies about additional upgrading measures for their upstream facilities. "The staff of HBIS Tangsteel found that they could trust the still nascent partnership, which of course was a great honor to us," says Siegl. "We trusted each other, and were therefore able to go into deep discussions on how upstream operations could be enhanced to be the perfect counterpart to their new downstream competences."
Together with HBIS Tangsteel's engineers, specialists from Primetals Technologies devised detailed plans to modernize the converters as well as the RH plant, ladle furnaces, slab casters, and the hot-strip mill, so that the complete steel-manufacturing process would be in alignment with state-of-the-art production methods. These plans were given the go-ahead in early 2014. Included with the upgrades to the pre-existing equipment were comprehensive Level 2 automation systems.
Through-Process Optimization
The upgrades to the upstream area paved the way for the integration of Primetals Technologies' unique Through-Process Optimization (TPO). TPO consists of Through-Process Quality-Control (TPQC), a powerful and highly customizable rule-based IT system, and Through-Process Know-How (TPKH), the rich and wide-ranging process know-how and metallurgical expertise that Primetals Technologies has acquired over the decades. TPO provides steel producers with deep insights and positively impacts a plant's overall production output, product quality, the speed with which new products can be developed, the ramp-up time after upgrades or modifications to the production lines, and the ease and efficiency of troubleshooting and process optimization.
For TPO to fully realize its potential, it has to be implemented across the full production chain of the plant. In the case of HBIS Tangsteel's facilities, this meant that many aggregates had to be upgraded and Level 2 automation had to be installed, which then allowed for the introduction of Primetals Technologies' exceptional TPQC software. The teams from both sides partnered up to ensure that all production-related equipment would be capable of generating the data required for TPQC to comprehensively cover the full production setup.
Digitalizing the entire production chain
To get HBIS Tangsteel ready for successful competition in the international automotive-steel market, Primetals Technologies embarked on a massive project with the company to upgrade existing upstream facilities and build a new cold-rolling complex. The undertaking was combined with extensive training, consulting, and culture-shaping measures. But the most vital part of the project was the implementation of Through-Process Optimization (TPO) along the entire chain of production—in order to fine-tune the aggregates for speedy product development and maximum quality. The software works with roughly 8000 signals from 20 plants and systems. Almost 400 automation rules have been developed and 132 KPIs are continuously being monitored, with Big Data analytics tools working in the background. And things don't stop there. In the medium term, Tangsteel's parent company HBIS may choose to roll out Through-Process Optimization more broadly across its operations—integrating and analyzing data from several HBIS plant locations across China, with potential benefits on a large scale.


Expert consultation
To optimally support local management and crew in starting to use their new equipment, Primetals Technologies arranged several rounds of training sessions—with over one hundred experts from both Primetals Technologies and other specialized companies. HBIS Tangsteel's leadership team and production staff were impressively open to analyzing and improving some of their established internal processes. Their aim was to optimize operations to make best-possible use of all newly installed solutions. Numerous experts from Primetals Technologies made it their priority to foster HBIS Tangsteel's internal development, not just with detailed training sessions but also with impulses for how certain shifts in corporate culture might further improve overall performance. It was a remarkable learning experience for all involved.
Successes with TPO
"Primetals Technologies' TPO solution impressed us more and more the longer we worked with it," says Pei Hongjiang, the Deputy General Manager of the Production and Quality Department at HBIS Tangsteel. "We can now make faster and more informed decisions when something unexpected happens." Pei is particularly pleased that his company acquired additional certificates such as one from Italian FIAT Automobiles: "Our new certificates validated for us that we were on the right track. But our success in upgrading and extending our product portfolio was even more important. We can now manufacture a variety of advanced high-strength steels, which is something we are very proud of." HBIS Tangsteel's products are in high demand especially on the Chinese market but also worldwide, and the successful implementation of TPO is seen as one of the most important contributing factors to putting the company in this position.
"The major benefit of the TPQC system—aside from the intelligent Quality Control functionality—is the quick and direct access to high-resolution process data along the entire steel-production route," says Dr. Jan Friedemann Plaul, Vice President of TPKH at Primetals Technologies. "This data can be processed by modern data-analytics tools to support the development of new steel grades. With this technology, development time for new products can be shortened dramatically."
"Another important benefit of TPO is that it enables Key Performance Indicator (KPI) tracking, which HBIS ­Tangsteel makes extensive use of," Dr. Plaul continues. "We spent significant time setting up and fine-tuning all process-related and quality-relevant indicators to monitor all relevant parts of the company's operations. This required close alignment with their long-term goals. We partnered on a very deep level to make sure the full production chain was optimally covered."
Like any globally active steel producer, HBIS Tangsteel is strongly results-oriented, adds Plaul: "TPO not only helps to verify that targets are met, but also offers swift, easy, and comprehensive troubleshooting in case something does not go exactly according to plan."
When asked about what he considers the most fascinating aspect of the TPO project at the Tangshan works, Plaul points to its sheer complexity. "Together with HBIS Tangsteel, we succeeded in setting up TPQC so that it could deal with the process units of their entire steel-production route, which clearly was no small feat. A great number of people, with different cultural and technological backgrounds, worked in unison to ensure the most efficient production of modern steel grades at best quality."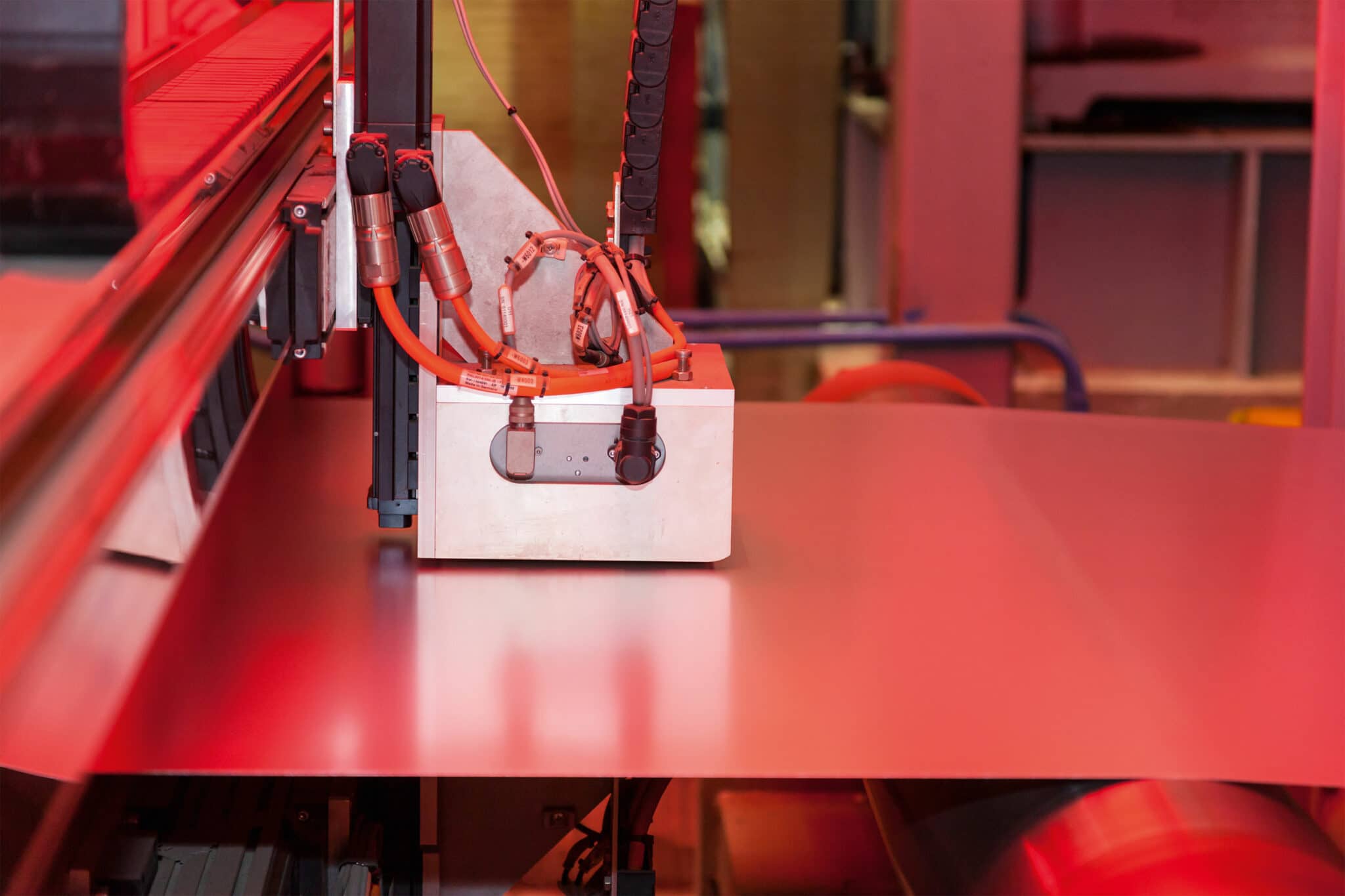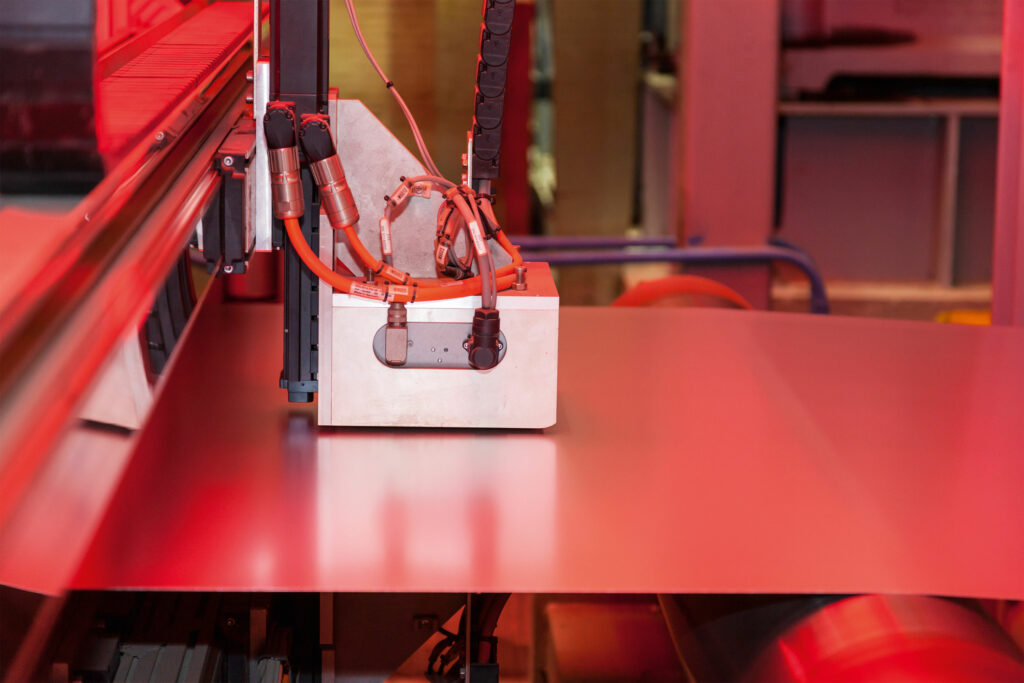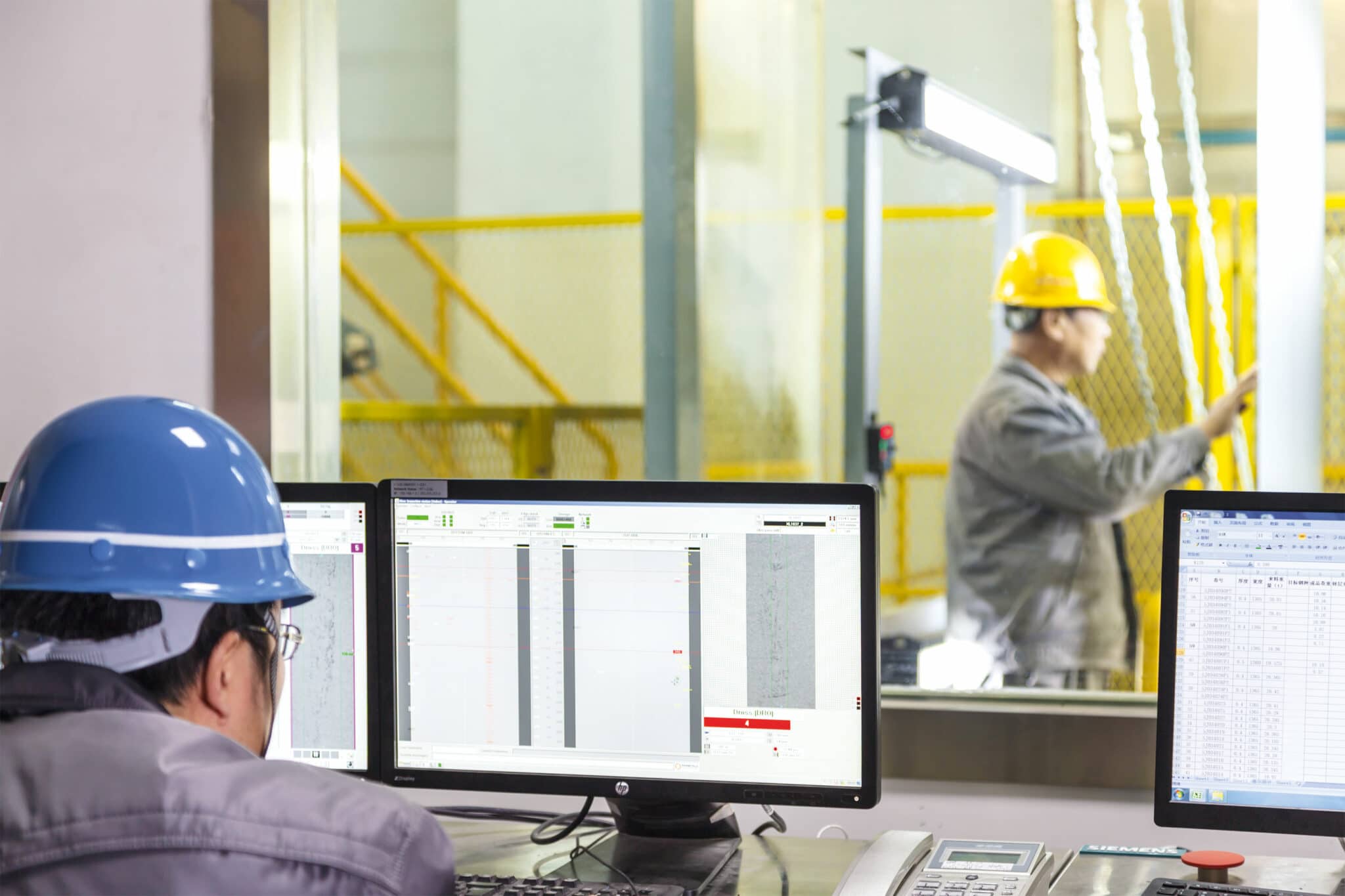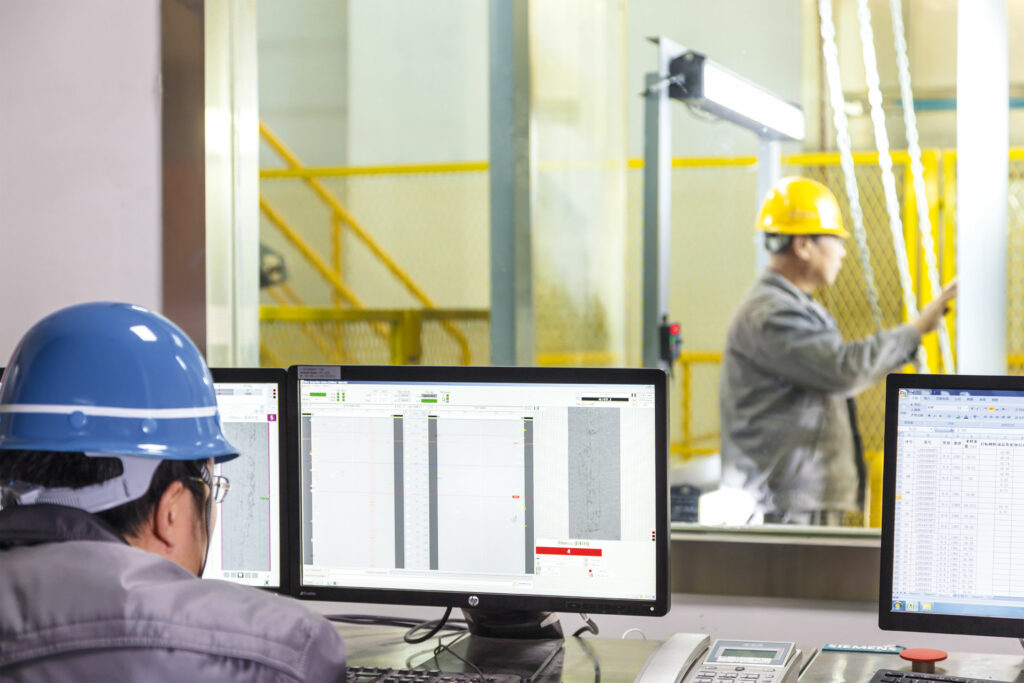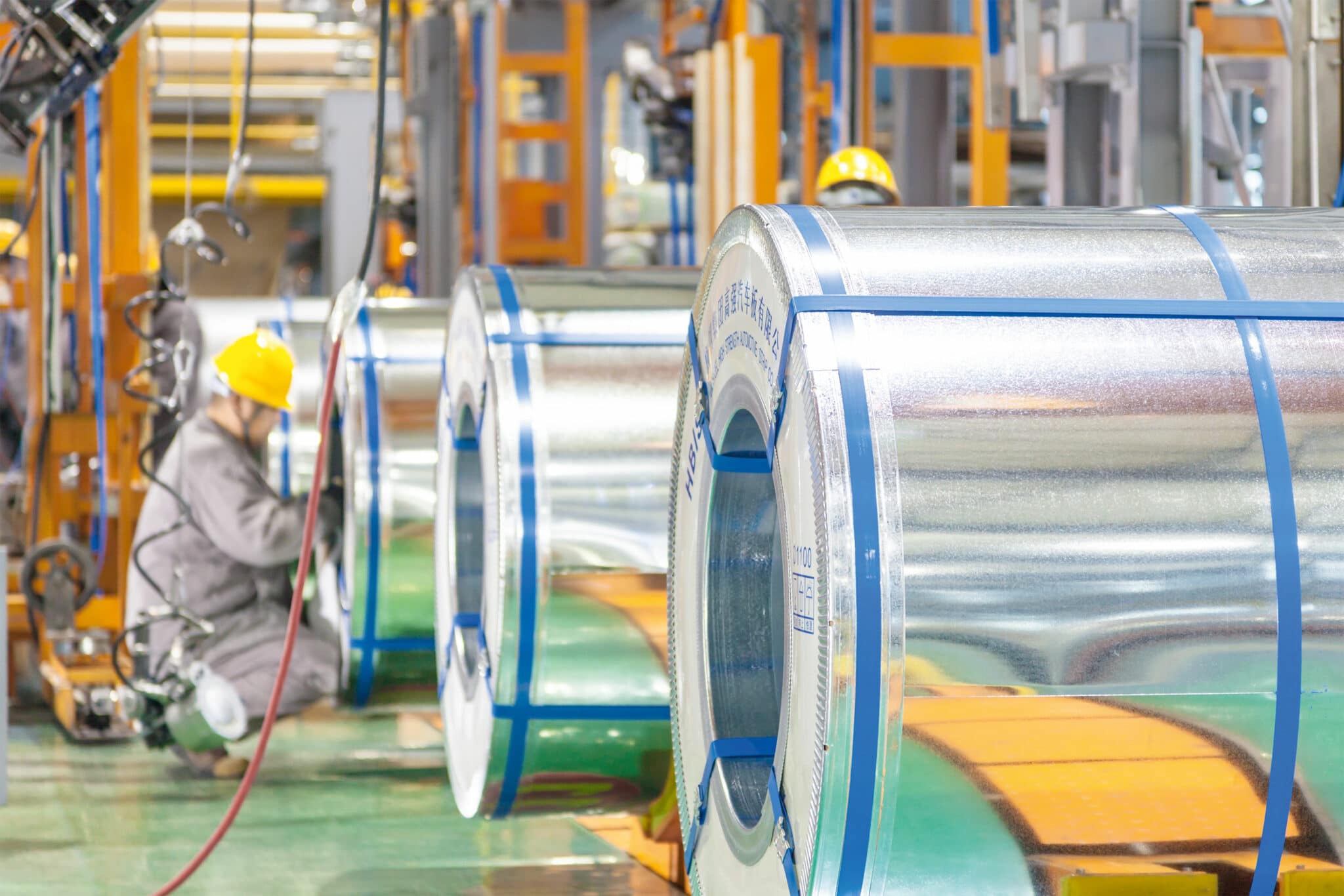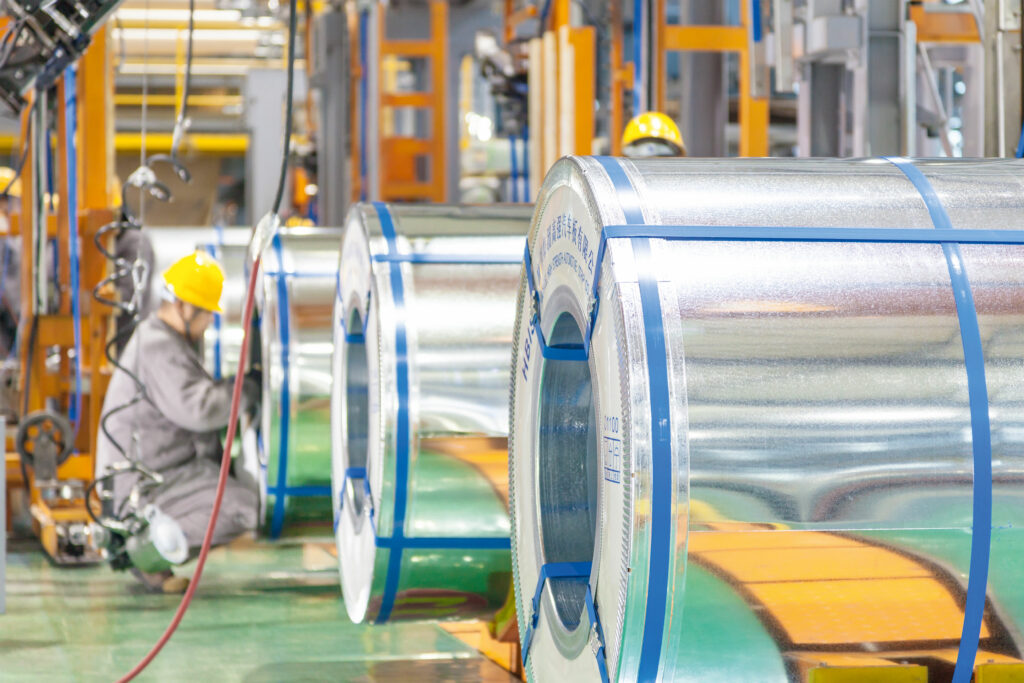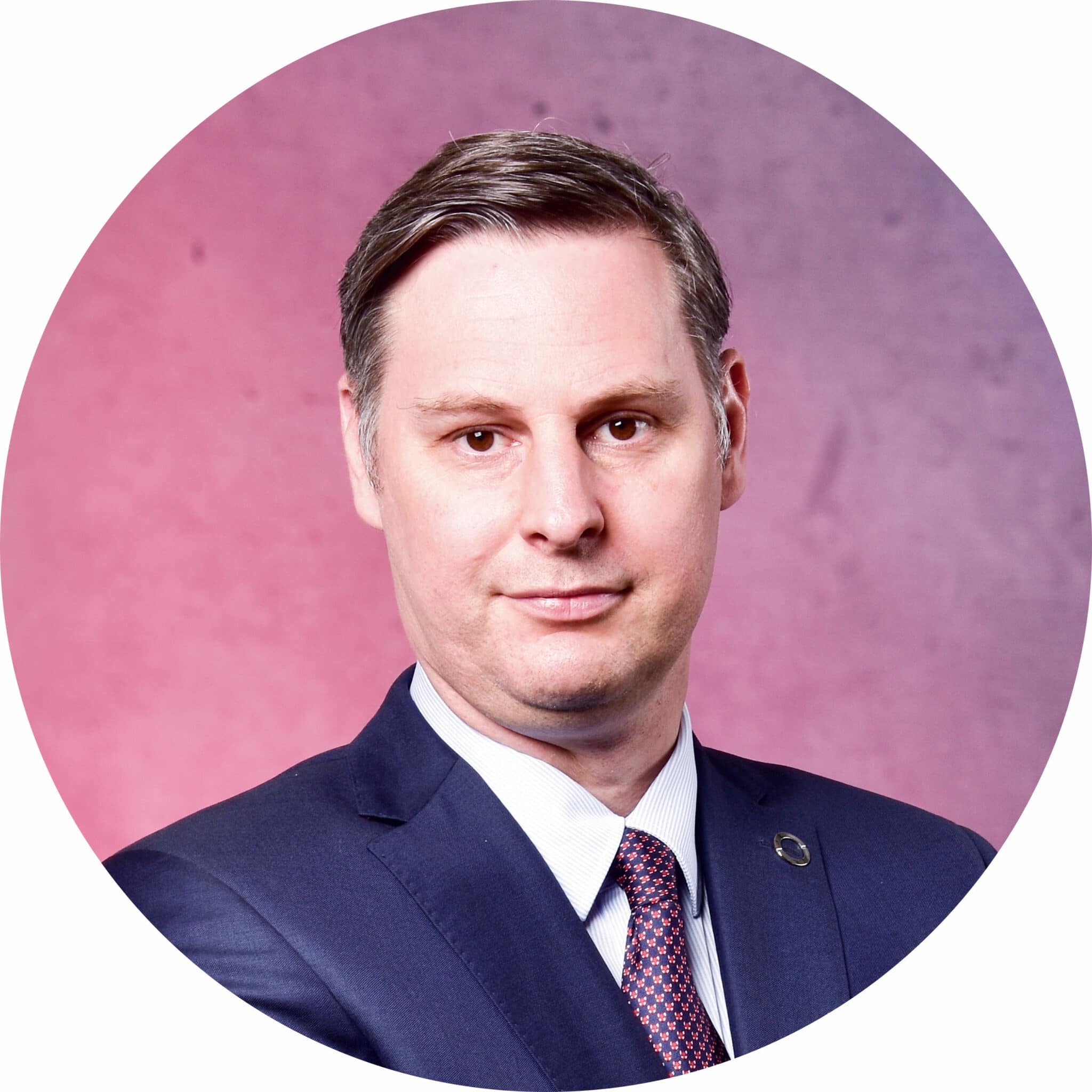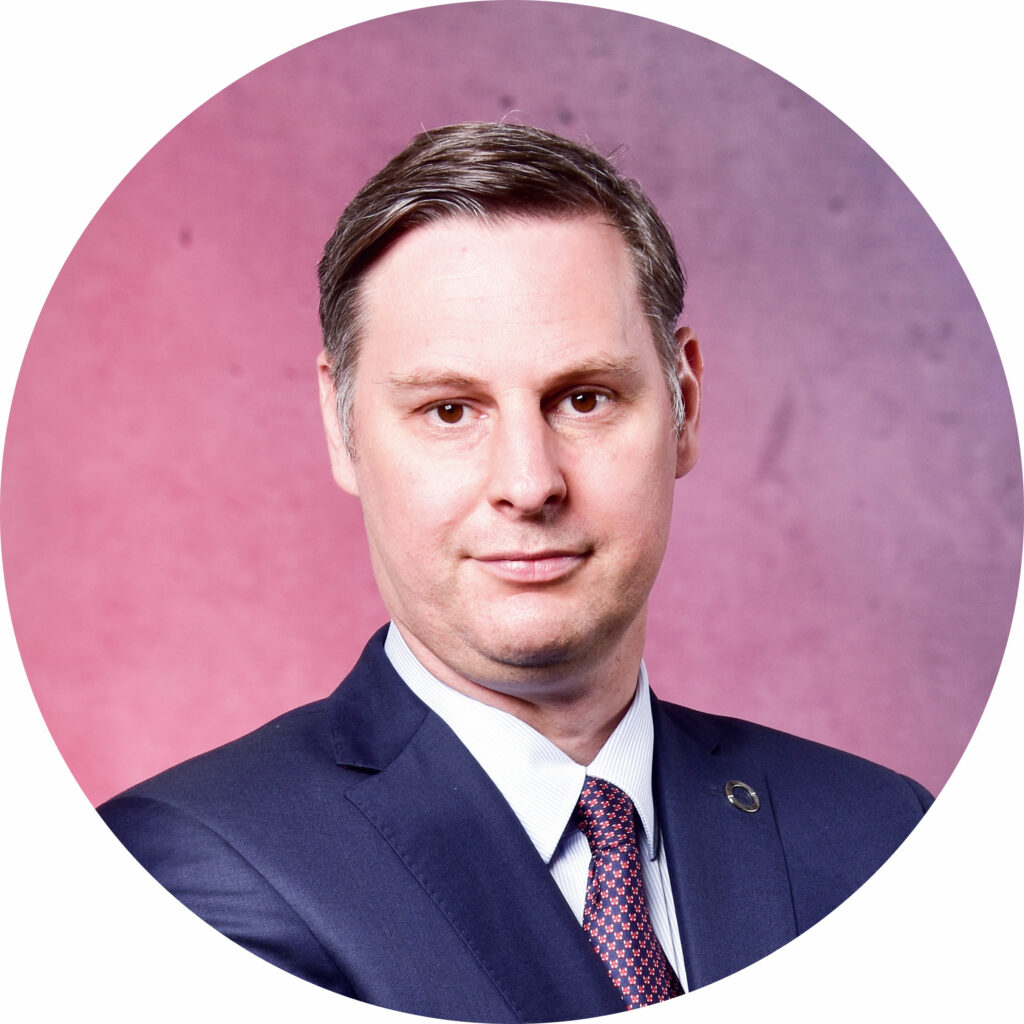 Interview with
Dr. Jan Friedemann
Getting producers ready for the automotive market
Dr. Jan Friedemann Plaul is Vice President of Through-Process Know-How at Primetals Technologies.
What does it take for a steelmaker to compete in today's market for automotive steel?
Plaul: In addition to the technical ability to produce high-quality automotive steels, producers need to build and maintain a close relationship with their customers. They need a capability to understand their partners' needs and act on new technical requirements very quickly. What's crucial for this is a deep understanding of processes and products—in order to fine-tune and streamline them for the best results.
How was Primetals Technologies able to help HBIS Tangsteel on its path to becoming a supplier for international customers?
Plaul: The basis, of course, was the future-oriented plant technology that we implemented. But another important part was our continued support with expert know-how for developing new products and bringing them to market, as well as in-depth analysis with regard to optimizing overall plant efficiency.
What did you find most rewarding when working on the project?
Plaul: I was very impressed with the way the project was executed within such a short timeframe, and how quickly the plant started operating successfully. During all phases, HBIS Tangsteel treated us as a partner, and not just as a supplier. The result was a very strong relationship.
A bright outlook for HBIS Tangsteel
Among the steel grades HBIS Tangsteel is able to produce today are several types of advanced high-strength steels, which the company supplies to the automotive industry and other sectors. HBIS Tangsteel today is a global player with customers in 150 countries and belongs to the major league of the steel industry—a result not only of the company's own determination and dedication to excellence, but also of the solutions supplied by Primetals Technologies.
The partnership is set to continue: In a move that will further strenghten their ties, the two companies formed a joint venture for services that started operations in September 2017 with a 400-strong crew. In several locations within Hebei province, Primetals Tangshan Technology Services (PTTS) will offer comprehensive technology-based services in offline maintenance, equipment refurbishment, condition monitoring, as well as operational support.
Another aim for future collaboration is to intelligently link the various operations of HBIS Group across the region, gradually integrating them all into an overarching Through-Process Optimization system. This move will facilitate inter-company benchmarking and the transfer of product-development know-how. And it will even make it possible to assign orders based on cost and ­quality criteria derived from the exchange of data.

More is currently being planned in what has turned out to be an exceptional success story for all involved. With HBIS Tangsteel's refined portfolio, the steel producer is on track for a bright future, and the company will undoubtedly go on to become one of China's most relevant market leaders in the world of metals production.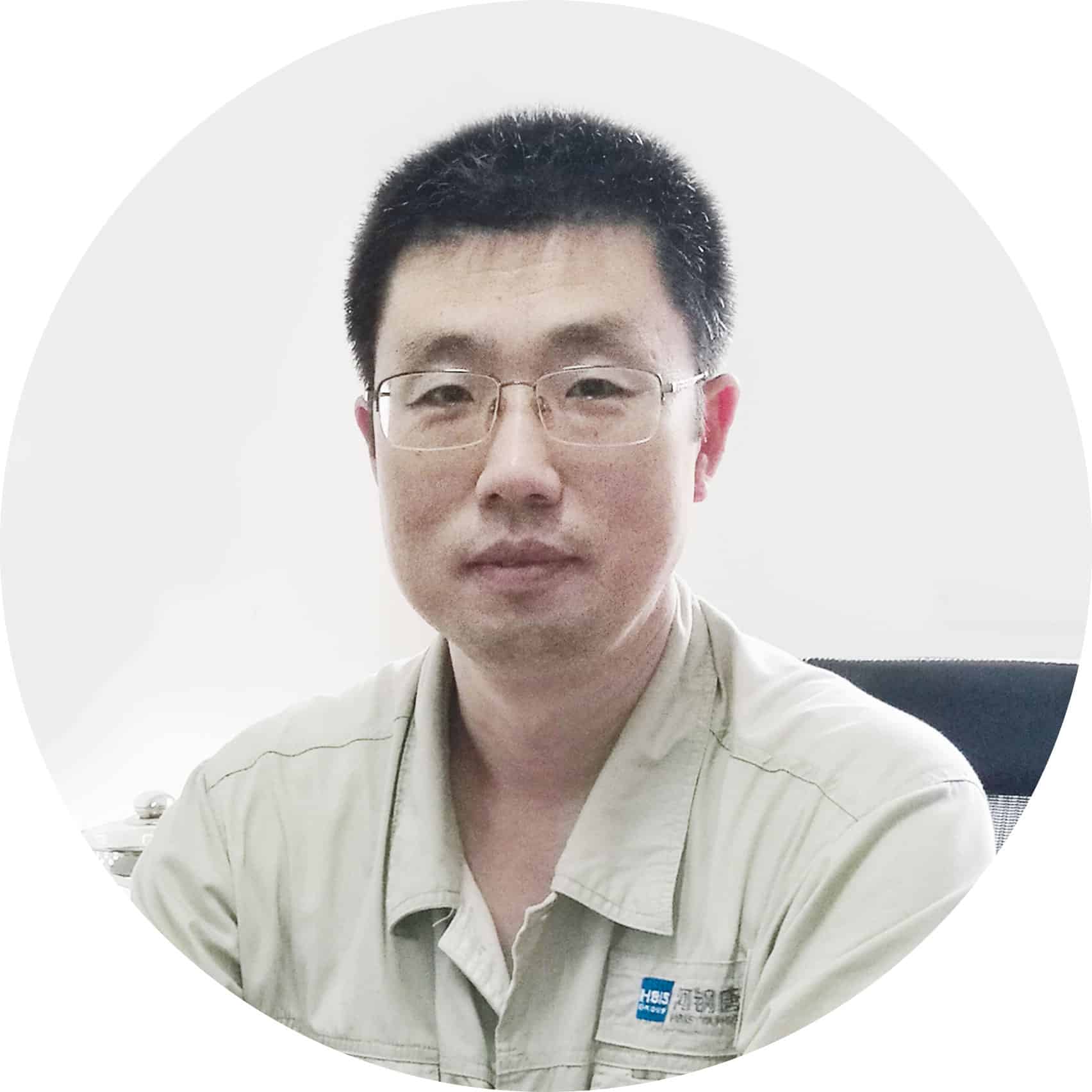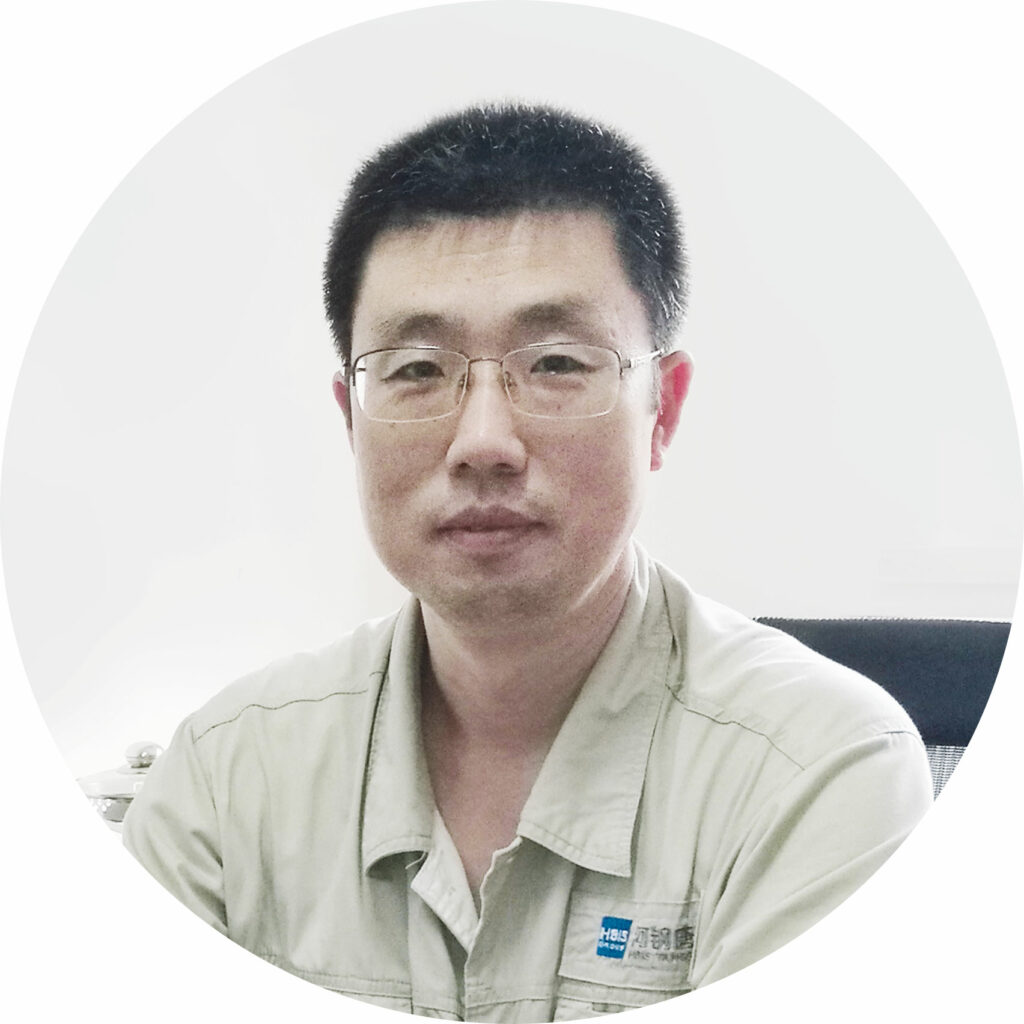 Interview with
Pei Hongjiang
Reaping the benefits of a lasting partnership
Pei Hongjiang is the Deputy General Manager of the Production and Quality Department at HBIS Tangsteel.
How does HBIS Tangsteel benefit from the upgrades and new plants that Primetals Technologies supplied?
Pei: This project enabled Tangsteel to start the production of high-strength automotive sheet. Soon after its startup at the end of 2015, Tangsteel started mass supply to major local household-appliance manufacturers. Since 2016 the production of automotive sheet has increased steadily and the product has been supplied not only to local producers but also well-known international car makers.
What are the specific advantages of digitalizing your operations?
Pei: By using automation-control systems from Primetals Technologies, our production lines have reached the top level of automation as compared to local companies. Also the TPQC system plays an important role in process control and quality supervision. Especially in the event of product quality deviations it can trace the root causes and help with further rectification and quality improvement.
The crew at HBIS Tangsteel received extensive training, both in China and in Europe. How did this help you achieve your goals?
Pei: Using its resources, Primetals Technologies arranged for local and foreign metallurgical and automation experts to provide process, knowhow and operation training to Tangsteel personnel. This training has, among other things, played a critical role in the optimization of deep-drawing steel properties and the development of grades with special coating.