It felt like the world went dark when, in early 2020, many of the things we had taken for granted were called into question. The COVID-19 pandemic caused disruption in many fields, including travel, our working lives—and, by extension, the metals industry. 2020 became a time of challenge, but also of innovation: we found new methods to stay connected and get things done.
There are some eventualities you cannot really prepare for. And yet, when the COVID-19 pandemic broke, the world's nations reacted rather differently. Asian countries that had experienced the SARS outbreak in the early 2000s were faster to respond, as they had plans in place and were more open to using measures such as technology­-backed contact tracing, placing the common interest above that of personal freedom. While every region tried to find the right balance between liberty and necessity, it soon became clear that new ways of working had to be established—new ways to collaborate with colleagues, business partners, and prospects.
"We got a sense that COVID was going to be a potential global disruptor in January 2020," says Dr. Boguslaw Niedbała of Primetals Technologies Poland. The company location had sent a team member to China, which was about to place the region around the city of Wuhan into lockdown. "Our man caught the very last plane back to Europe, and getting him home was not easy. The airport staff in Cracow had to quickly figure out how to handle the unexpected situation. So did we." Over the next few months, the whole of Primetals Technologies had to find new solutions for ensuring business continuity—and for keeping its customers happy.
Traveling in the times of coronavirus
COVID-19 has made it harder to travel safely for everyone, including Primetals Technologies employees. But sometimes, a project necessitates physical presence at a customer's site, and certain business meetings can't be held remotely. Andreas Zahrhuber, who manages iron- and steelmaking projects, is one of around 50 Primetals Technologies specialists who endured the difficult travel conditions and willingly underwent a 14-day quarantine period in the destination country.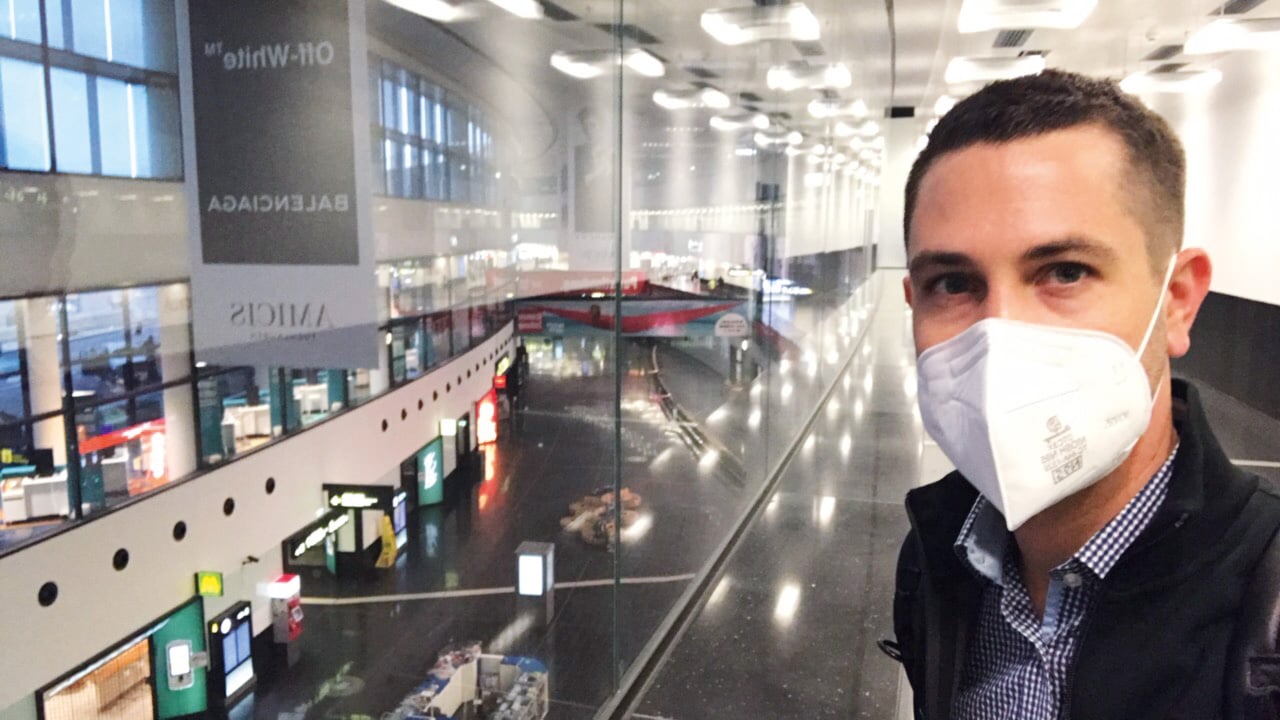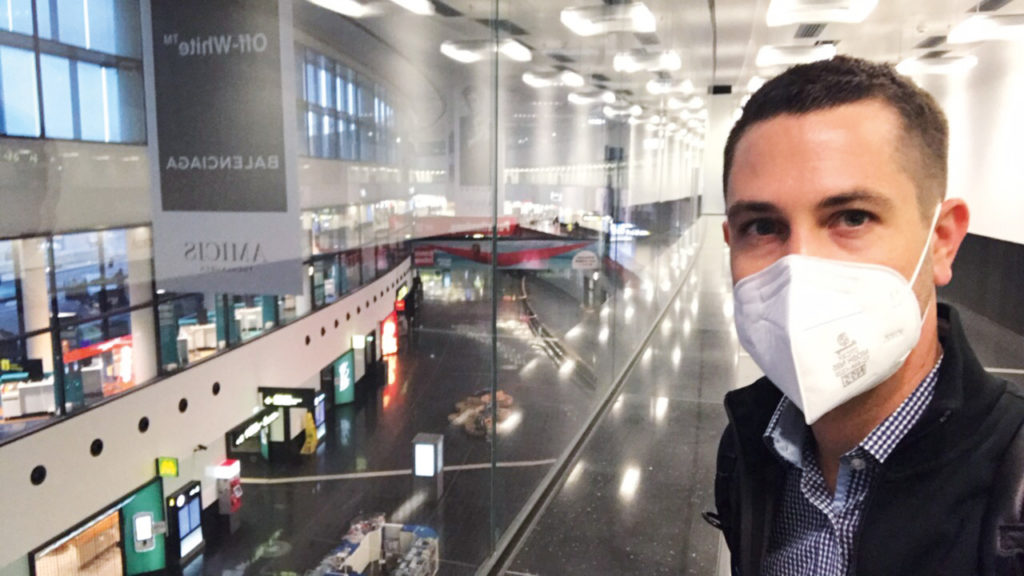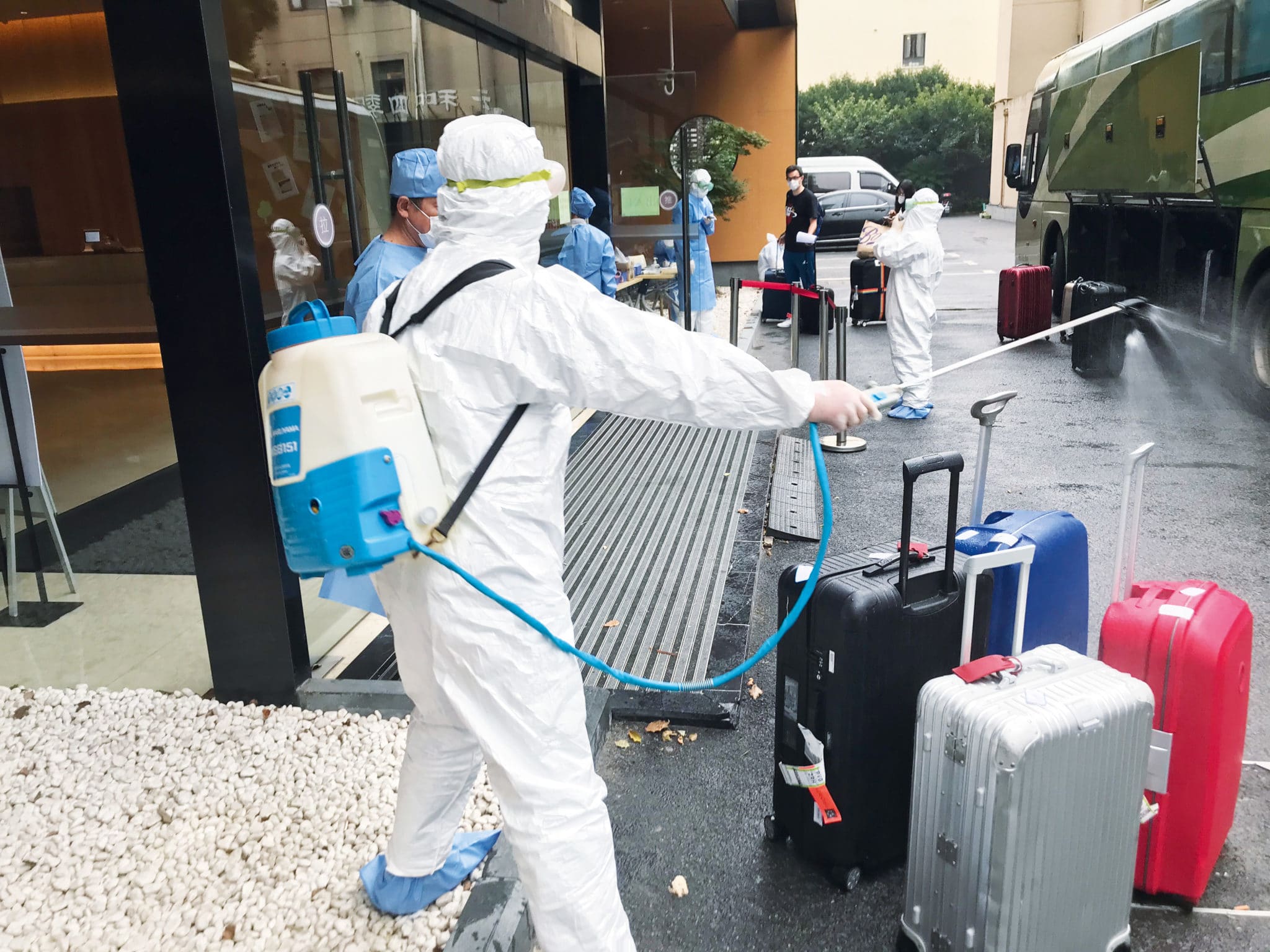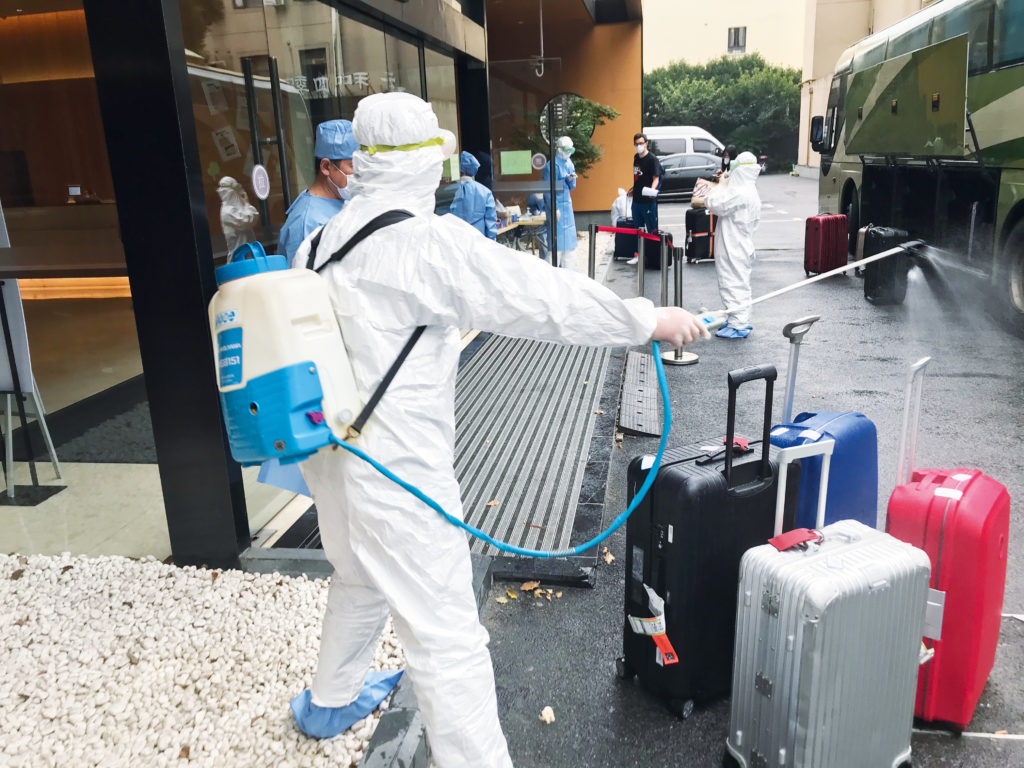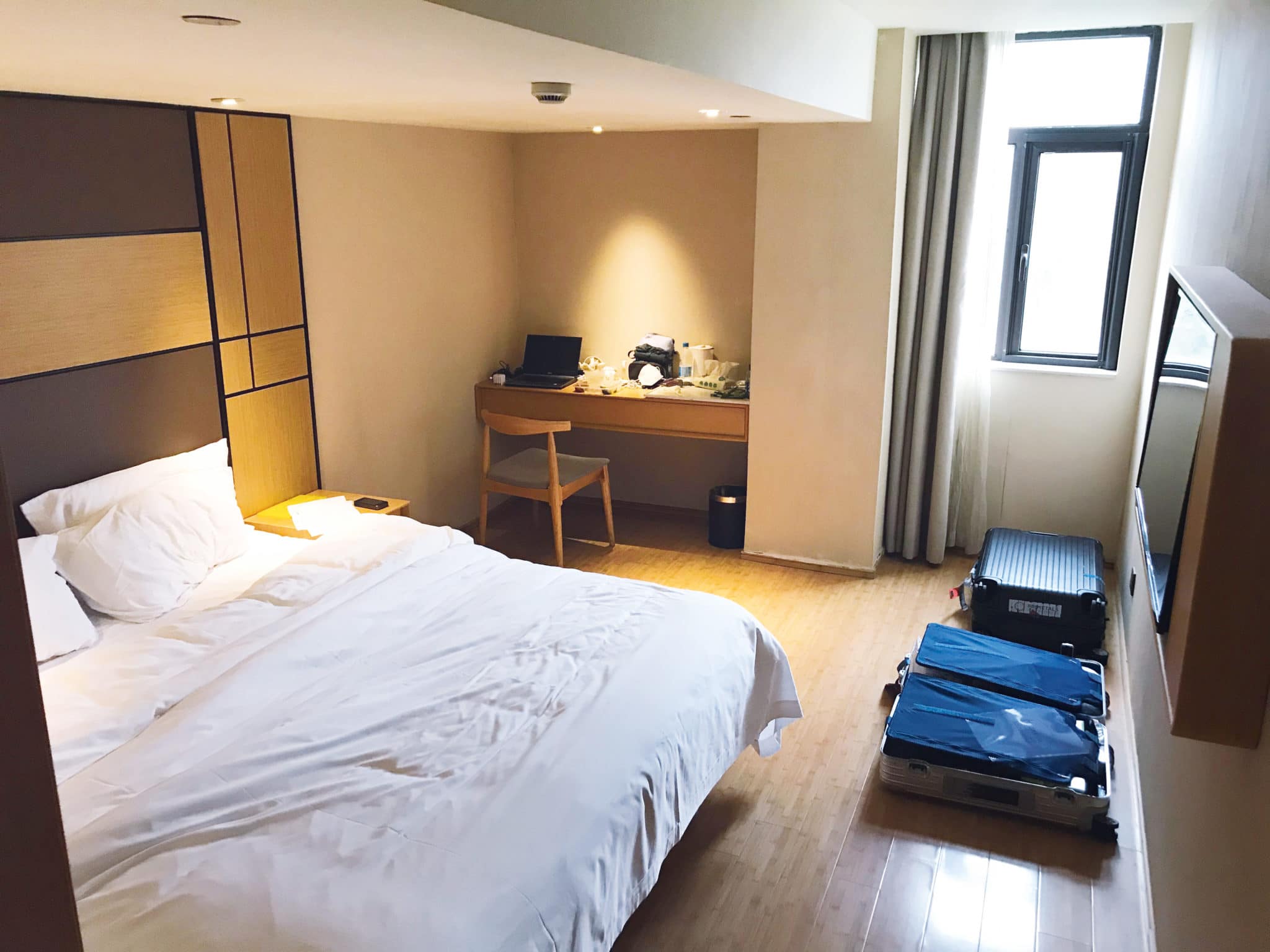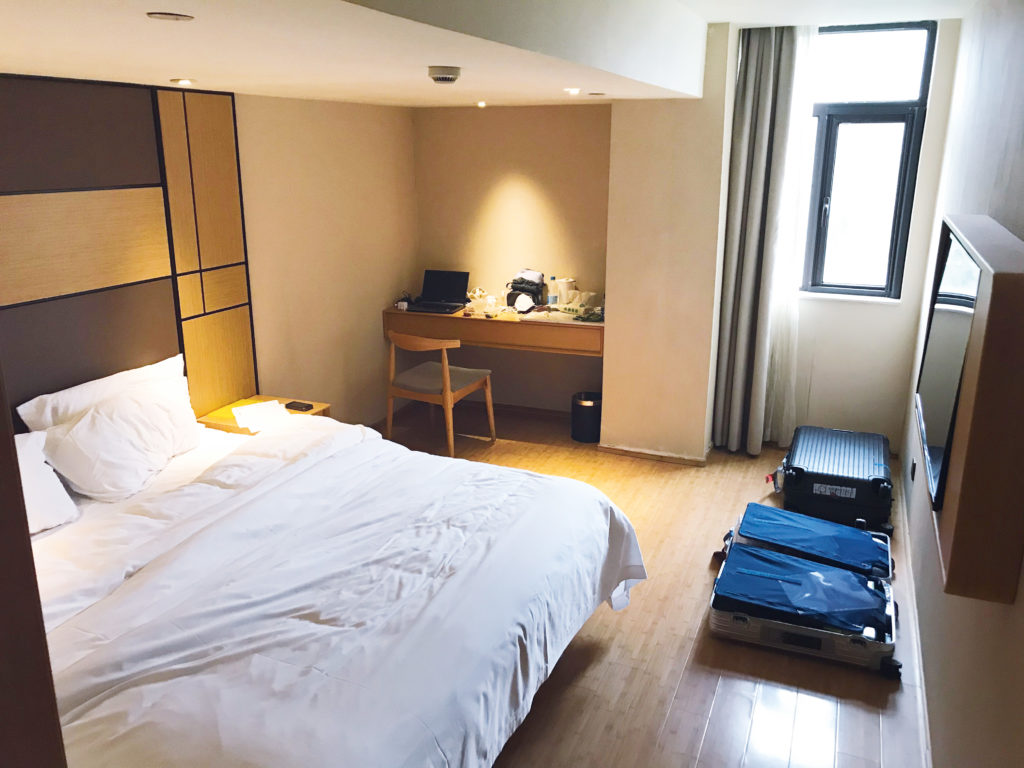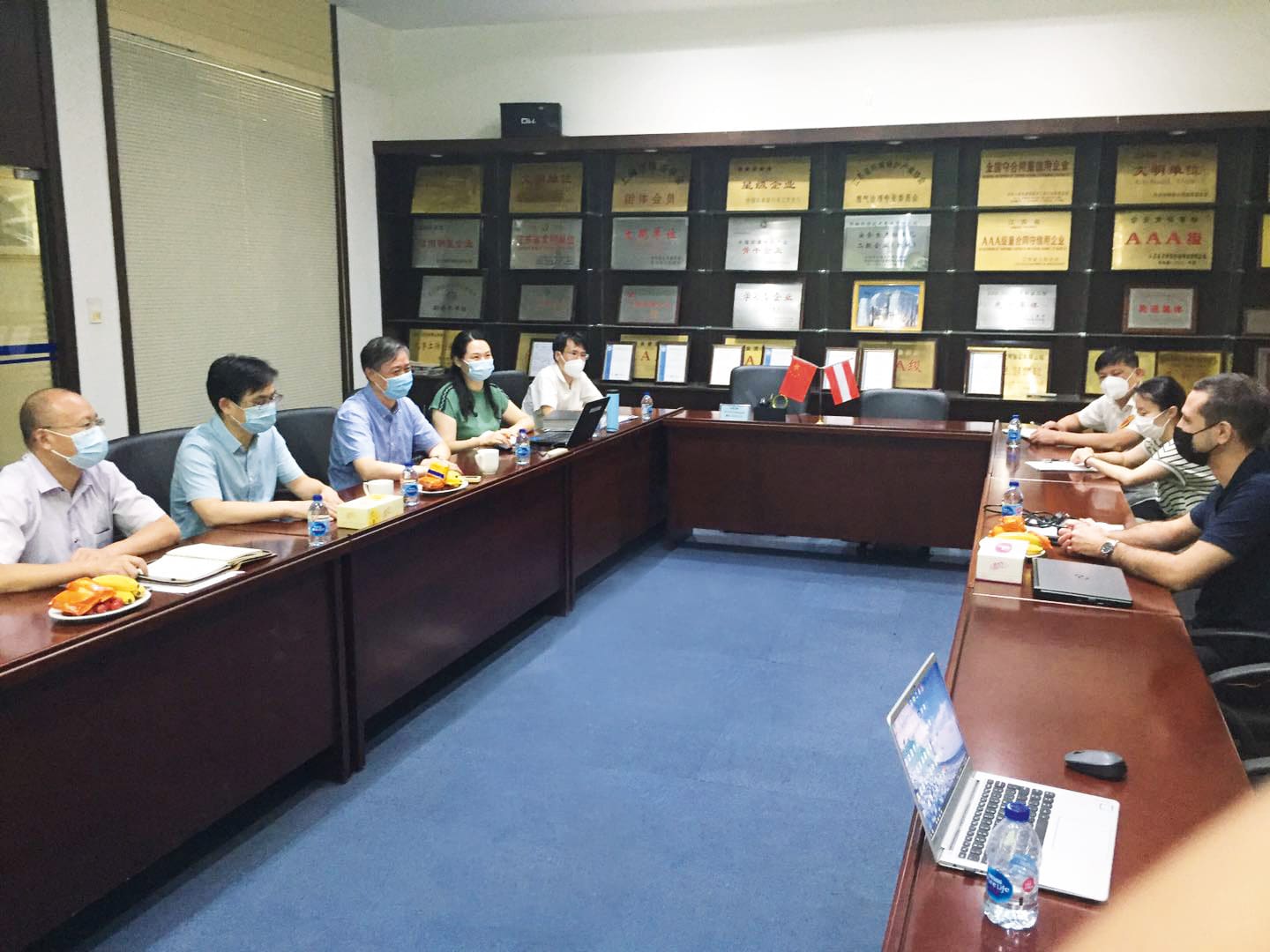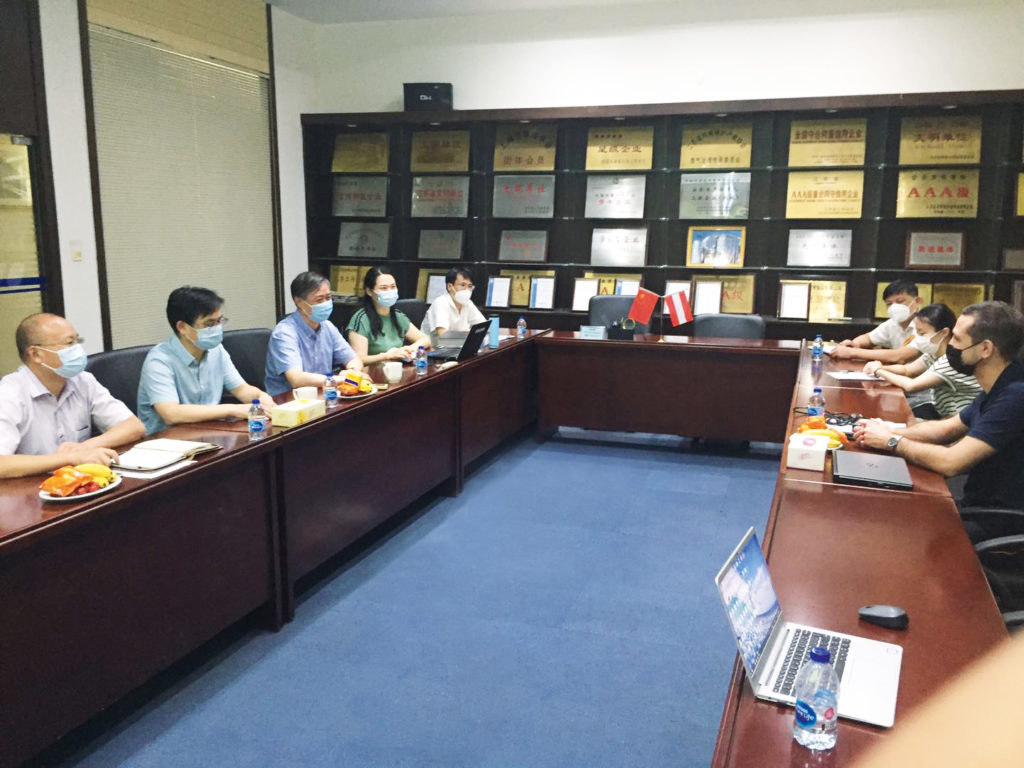 As 2020 unfolded, the full scope of COVID-19 became more and more evident. At the start of the year, the WHO declared the outbreak a "public health emergency of international concern;" in March, the same body proceeded to classify it as a pandemic. Like many other companies, awareness within Primetals Technologies grew, with various measures being taken—depending on the situation in the respective country. Of course, staying connected with customers and business partners was of the utmost importance—but so was ensuring the personal safety of everyone involved. In order to optimally support steel producers during the pandemic, the staff of Primetals Technologies came up with a mix of solutions, from traveling under special safety precautions through hosting informative webinars to executing remote startups. The objective was always to provide the best-possible support to all of the company's customers, in spite of the challenges at hand.
A trip like no other
Andreas Zahrhuber is one of about 50 Primetals Technologies employees who chose to travel to China, even though it meant having to undergo a 14-day quarantine period upon arrival. It was not the easiest trip to begin with, he remembers, and the endeavor certainly did not feel normal: "When I arrived at Vienna Airport, it was all but empty. The same was true in Zurich, from where I was going to depart to China." But boarding the plane to Shanghai proved challenging. It was not enough to have his documents ready; Zahrhuber had to complete an additional online registration form that had trouble accepting his email addresses. Only after this issue was resolved could he proceed to the gate. Thanks to the lengthy waiting period in Zurich in between flights, he was able to get everything sorted out in time.
For the entirety of the trip, Zahrhuber wore a face mask. Once the plane had made it onto Chinese soil, he went through several checkpoints, each of which made sure he was eligible for entry. This was then followed by a coronavirus test. After a certain waiting time, he was taken to a quarantine hotel by bus; his luggage was thoroughly disinfected before it was handed back to him. What followed were 14 days of isolation—something that Zahrhuber had mentally prepared himself for. "I told myself that two weeks was not that long, compared to what other people were experiencing. I developed a strategy for what I would concentrate on. Thanks to this mentality, I managed quite well."
As of December 2020, Zahrhuber has been tested for coronavirus no fewer than five times. "I will have been tested a sixth time by the end of the year," he says. While in China, he would carefully adhere to all required safety measures and hygiene protocols—even in workshops. Looking back at the trip, Zahrhuber feels that he did what was necessary to keep his project going. Would he do it again—face quarantine abroad? "Sure—if a customer or business partner required me to travel in order for the project to be a success," he says.
Webinars for industry experts
In an effort to provide industry experts with specialized knowledge, Primetals Technologies has begun to offer a wide range of webinars free of charge. Whilst some webinars are live events, others are available "on demand" and can be accessed whenever convenient. All sessions are hosted by Primetals Technologies representatives, who are joined by additional high-profile speakers from partner companies.
Topics include:
Plant optimization for carbon footprint reduction and greater efficiency
IT infrastructure for the execution of remote startups
Remote startup of a Level 2 automation system in continuous casting
Ideal use of augmented reality and smart glasses
Software-as-a-service (SaaS) solutions in 2020
The future of Arvedi Endless Strip Production
Introducing digitalization into sinter plants
Hybrid plate-cooling technologies
Remote collaboration
On many occasions, the staff of Primetals Technologies found ways to continue or even to complete projects from afar, using tools such as video connections, augmented reality applications, industrial headsets, and smartphone cameras. Jürgen Meisel is part of a team that implements advanced mechatronics solutions for continuous casting—the mold-monitoring and breakout-prevention system Mold Expert and the soft-reduction technology DynaGap being two prominent examples. "We have successfully completed remote startups together with customers in Romania, Russia, China, and Taiwan," he says.
Steel producers have recently become more open to allowing Primetals Technologies limited access to their network infrastructure, finds Meisel. "We have a secure and reliable method of using a customer's Internet framework to connect to our company locations," he says, and explains that working with steel-plant operators remotely changes the entire process of starting up new equipment. There is more preparation work involved to minimize the scope of the actual on-site tasks: "We have always tried to have our products follow our 'connect and cast' philosophy, but the trend toward remote startups has made us double down on keeping implementation times as short as humanly possible."
Meisel suspects that, even after the pandemic, remote collaboration will continue to be the preferred option in a number of scenarios. "We will certainly travel less," he says. Will he miss being on the road? "There is something quite special about meeting people face-to-face. For some 20 years now, I have been in regular contact with plant operators around the world, doing hands-on work with them. These days, I sometimes miss the immediacy—the joy when you succeed together and when everyone goes to have dinner to celebrate." But it is clear, Meisel finds, that safety comes first—and that the future will be more digital than the past. "It is a positive development overall," he says.
Augmented reality
Melt Expert, an innovation that ensures optimal energy use for electric arc furnaces and which optimizes the furnaces' electrode consumption, is another example of a technology that was frequently implemented via remote collaboration during the 2020 pandemic. Christian Koubek is one of those responsible for facilitating the new approach: "We have already completed projects in Brazil, China, India, and several states in the U.S.A.," he says. "We approached colleagues from Primetals Technologies who live and work in the customers' regions and trained them so that they could execute the on-site tasks. Our experts from Austria were then brought in via video conferences, secure messenger apps, and remote connections. We also used augmented reality to ensure that everyone was on the same page."
On average, startup time took seven to ten days, depending on the circumstances—about the same duration as that of "normal" startups. There was the added benefit, however, of simplified communication: Since the local Primetals Technologies employees spoke the same language as the plant staff, they were able to act as both technicians and translators. Over time, Koubek expects that his colleagues from other locations will gain enough experience to make an even greater contribution to future startups and support customers in the long term with expert knowledge. "This development will greatly improve our overall customer service," he says.
Remote startups of equipment and automation
Necessity is the mother of invention—never more so when the whole world faces the same challenge. During 2020, Primetals Technologies teamed up with many of its customers to pioneer the solutions required to start up production equipment from afar. It became a new way to collaborate that deepened the relationships with metals producers worldwide.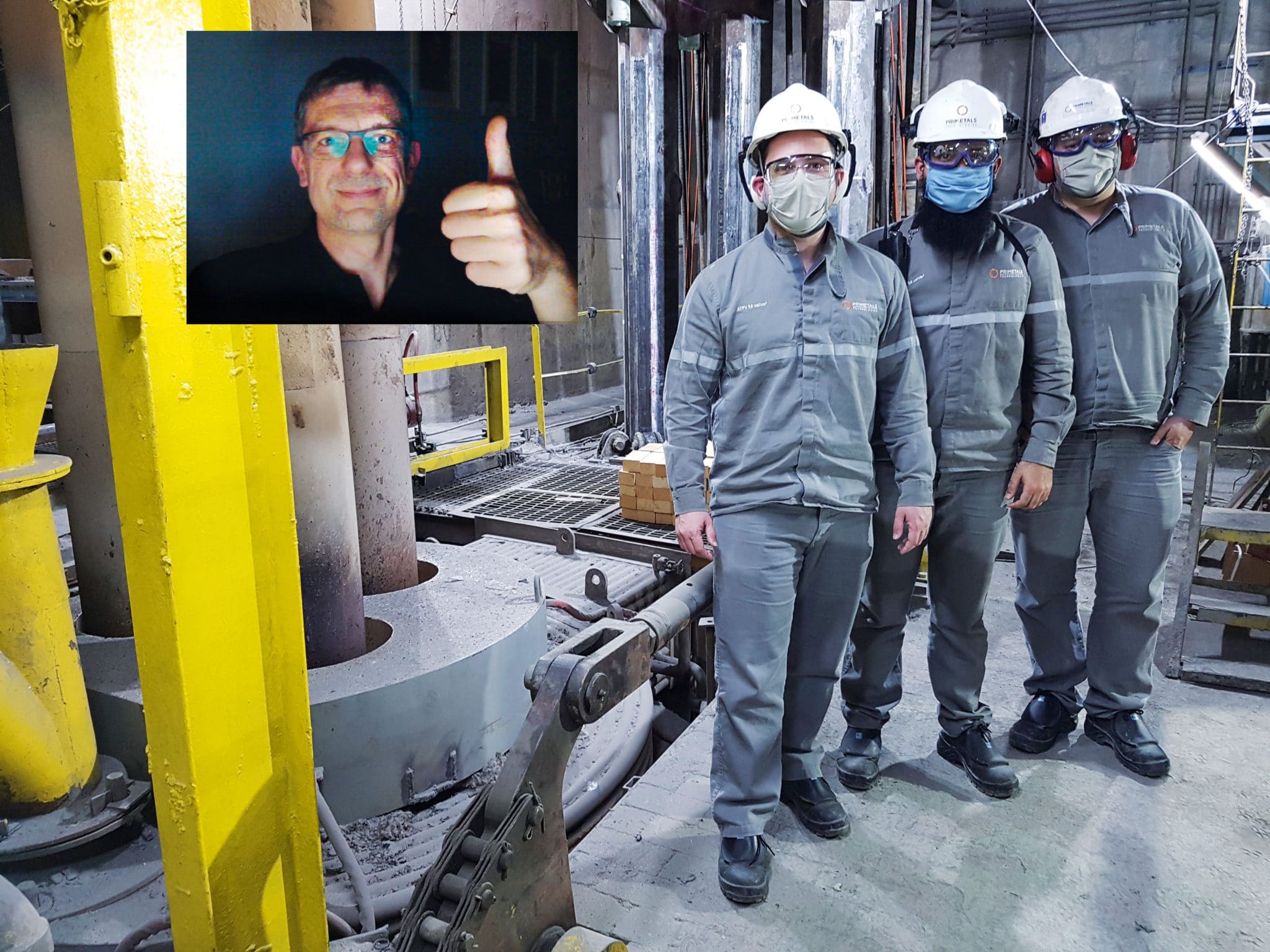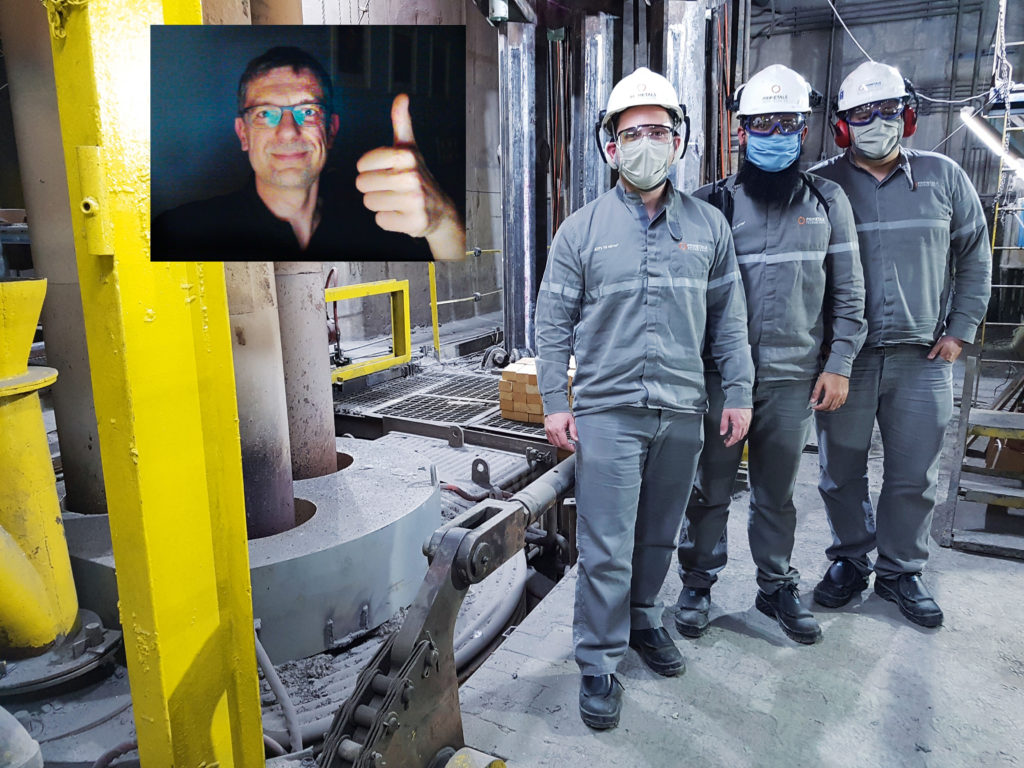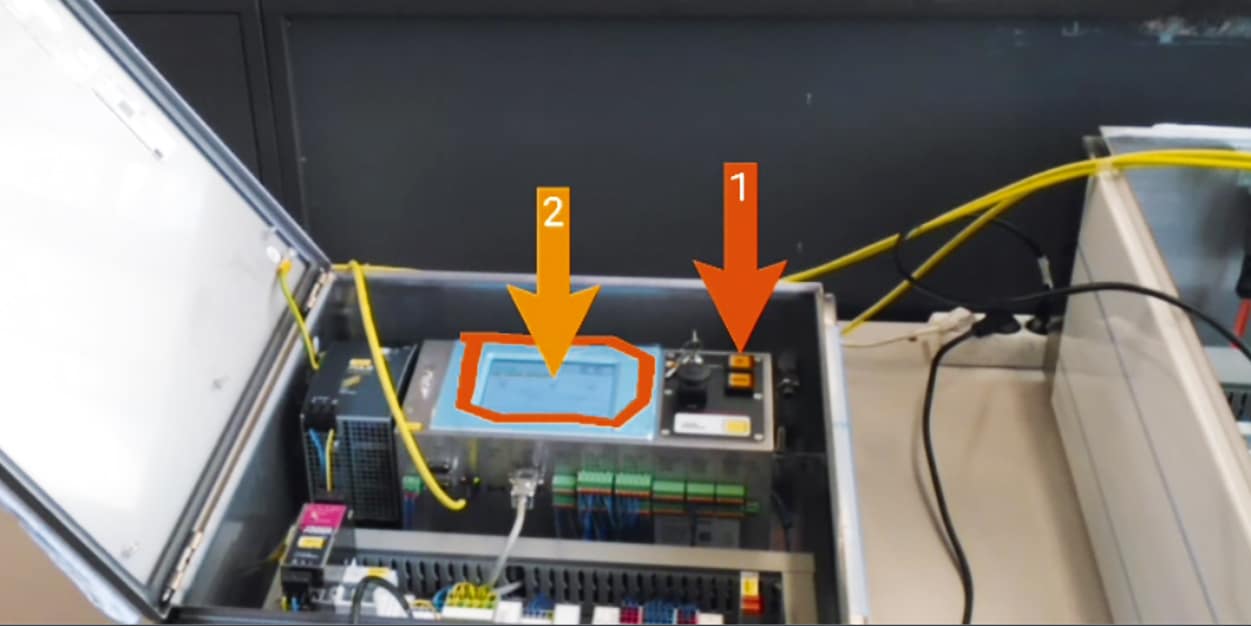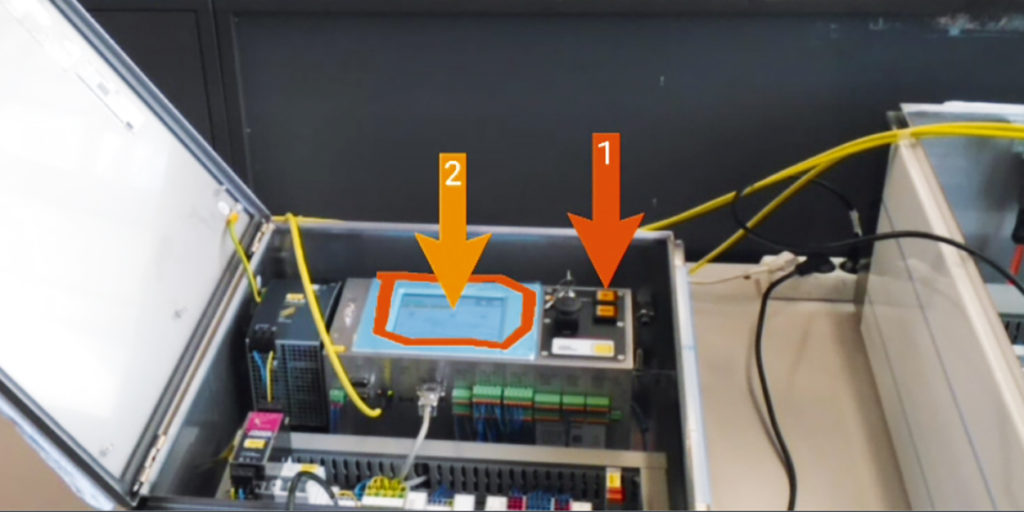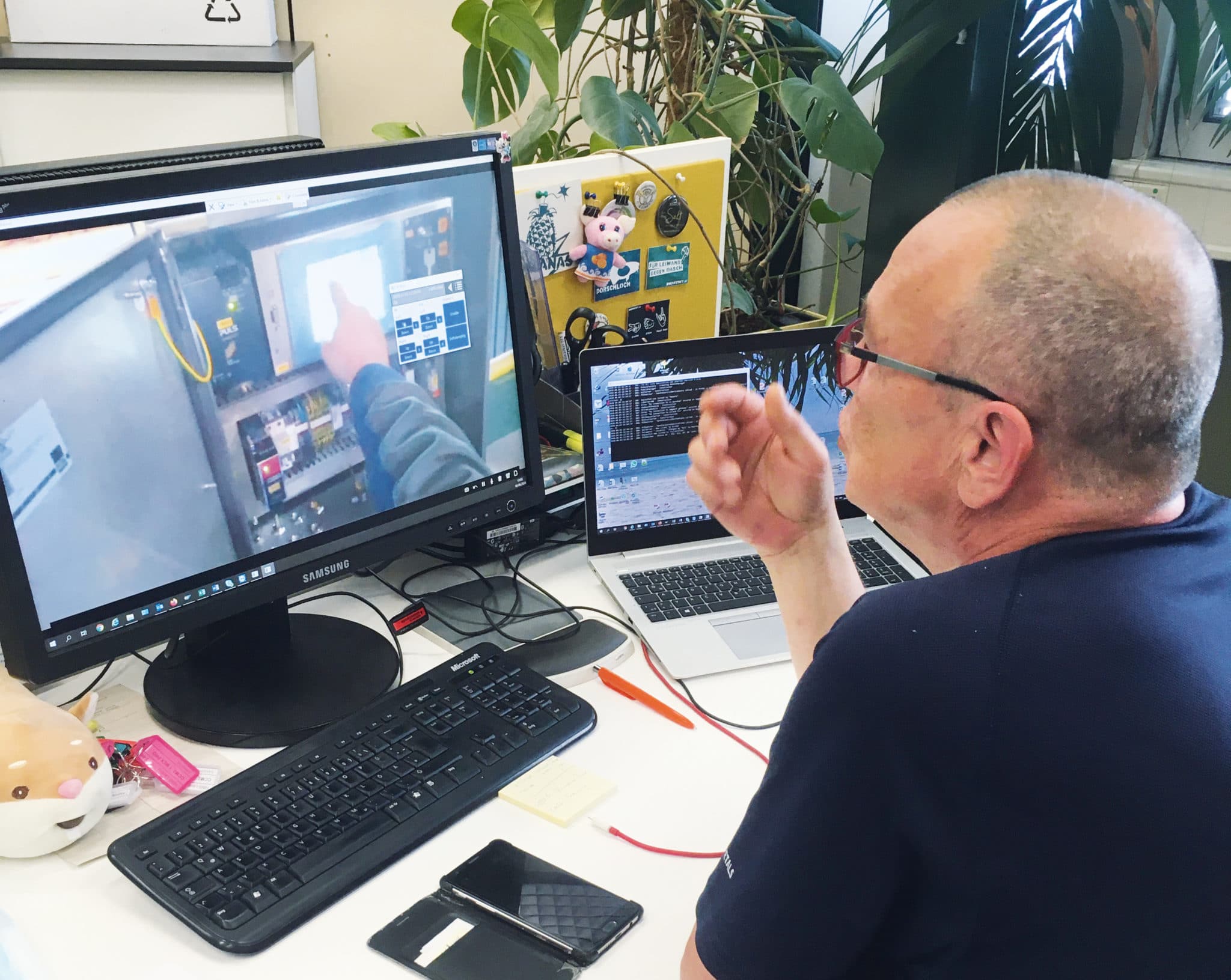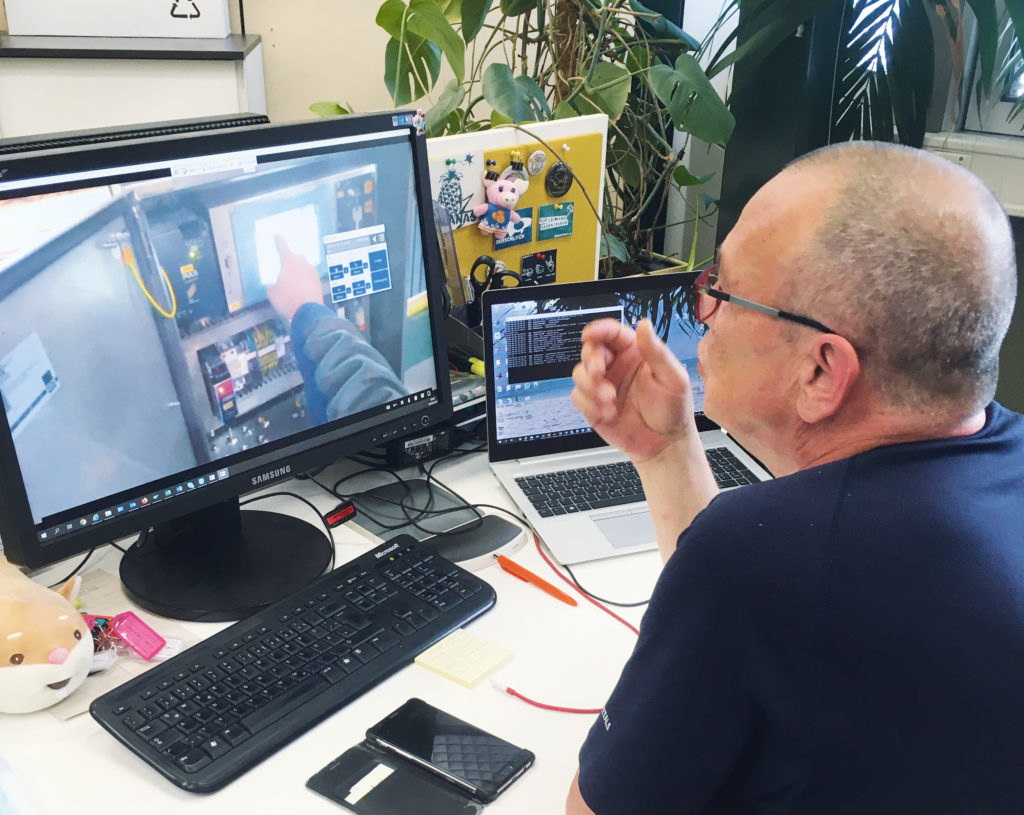 Digital discovery
While direct experience is arguably the best way to learn, webinars represent another excellent pathway to gaining specialist knowledge. Primetals Technologies has begun to offer live as well as "on demand"-type webinars, all of them free of charge. As of late 2020, over ten webinars are already available, with more to follow in 2021 and beyond. Topics cover the digitalization of sinter plants, remote support using smart glasses, the application of artificial intelligence in ironmaking, and much more. Two important focus areas—aside from digitalization—are cost optimization in steel production and effectively lowering a plant's carbon footprint.
All webinars are hosted by Primetals Technologies staff; the speakers include experienced specialists from the company as well as select third parties. The external contributors add another layer of information to the presentation and introduce an additional outside perspective for a more well-rounded and complete view of the subject matter of the respective session. If a specific webinar raises further questions or simply piques a viewer's interest, they are invited to request a follow-up conversation with a sales or solutions expert.
The future of conferencing
Another future-oriented initiative for providing information to steel producers and for enabling them to extend their global business network is the Virtual Conference Center (VCC) of Primetals Technologies. The VCC is different from webinars in that it is a comprehensive emulation of an actual "live" event, where attendees can not only listen to keynote speakers but are also able to have impromptu meetings if they encounter someone they want to spontaneously exchange ideas with. Everybody gets to set up an avatar—a virtual version of themselves—and can then move freely within the conference center. Depending on the participant's location within the environment, they will hear the people around them in stereo sound. There are dedicated "green zones" that allow for private conversations, which can't be listened to by anyone outside of the area.
The VCC will be rolled out over the course of 2021 and is sure to establish itself as a new form of international thought exchange and networking. At the time of writing, Primetals Technologies is refining the solution to make it ready for primetime. When complete, the VCC will feature a main conference hall, several breakout rooms, an information center, an outdoor recreational area, and of course the aforementioned private zones—possibly also some surprises. It won't be replacing "real" in-person events after the pandemic, but it will certainly extend the possibilities of meeting other professionals from the metals industry.
Learning from 2020
COVID-19 has brought about many changes—some large, some small, some temporary, and some permanent. Still, the future will be what we make of it. One day, hopefully in spring 2021, the world of metals will be able to fully resume its path toward even greater efficiency and environmental compatibility. It will continue its journey toward comprehensive digitalization. But it will also have gained important insights from the challenging year that was 2020. Many companies—including Primetals Technologies—have discovered the potential of having their white-collar employees work from home at least part-time. Many have found new methods of collaboration between their own company locations but also with suppliers, consultants, and other industry partners. Many have found that the crisis has made them stronger as their teams have shown immense cohesion, great perseverance, and tremendous solidarity in spite of having to social distance, to wear face masks, and to follow stringent health and safety protocols.
Primetals Technologies has used 2020 to pioneer, to extend, and to refine new ways to stay in touch with metals producers all around the world. The company will use what it has learned from the experience of Covid-19 to further improve its customer service and to provide even faster support thanks to the tools and techniques described in this article. For many months, Covid-19 has kept mankind apart; having now bridged that gap using new methods of collaboration, we will soon stand closer together than ever before.
Virtual Conference Center
COVID-19 has meant that most major industry conferences in 2020 had to be cancelled or postponed. However, the pandemic also demonstrated what's possible in the world of bits and bytes. Primetals Technologies has developed its very own Virtual Conference Center (VCC), which will host get-togethers of up to 40 people from 2021 onward. It will facilitate international communication and collaboration. Participants need nothing more than a personal computer running Windows and a headset. The VCC provides a set of environments where visitors can interact with one another and exchange ideas after attending the conference. It is a multi-­layered, immersive experience and even allows for private conversations in dedicated "green zones."