Digitalization is changing metals production, and Covid-19 has accelerated the transformation that will ultimately turn today's steel plants into fully automatic "smart factories." Primetals Technologies is pioneering smart solutions, systems, and services to support steel producers on their path toward more efficient, more stable, and less
labor-intensive operations.
WHAT DO DIGITAL SOLUTIONS ACHIEVE?
Greater stability in the production process Higher yields Faster product development Greater adaptability to changes in market conditions More agile reaction to changes in raw- material availability Reduction in labor and production costs.
In today's world, there are four megatrends—trends that can be observed on a global scale—with immense relevance to the steel industry. The first megatrend is mass urbanization, which is particularly evident in countries that are still developing. There are many reasons why more people decide to relocate to cities, the most common being economic in nature. It was much easier for people in the 19th century to make a living in London than in most other places of the U.K., with obvious consequences. The same is true for modern-day Shenzhen in China—and there are many more examples. As a consequence, the need for housing increases and the general infrastructure and economy of a city changes as it grows and transforms. Ultra-high building will become more common in the next few decades. Steel will be one of the most important base materials in the resulting construction projects.
The second megatrend is that of increased mobility and the transition from internal-combustion-engine cars to electric vehicles. The Covid-19 pandemic has temporarily impacted worldwide car sales, but in the long run, travel restrictions will ease and the desire of individuals to become mobile will rise again. Electric vehicles are gaining prominence in many countries, partially thanks to tax incentives and governmental subsidies. California, in September of 2020, doubled down on its efforts to reach carbon-neutrality when Governor Gavin Newsom signed an executive order requiring all new passenger vehicles sold in the state to be zero-emission by 2035. In the future, advanced high-strength steels and electrical steels will be in much higher demand, which will allow the car industry's evolving needs to be met.
The third megatrend is global climate action. The Paris Accord in 2015 set the scene, and while the global community—with the exception of a few nations—is racing to meet the ambitious goals, the size and scope of the challenge is also becoming clearer. Action is clearly being taken, and regulations that ensure the greener future of industry, transport, and our lives in general will become more stringent. Carbon taxes are expected to rise in many countries, and technologies based on the use of renewable energy rather than on fossil fuels will contribute to greater sustainability across the board. For the steel industry, this means that it will have to change the way it operates in order to achieve much lower emission targets.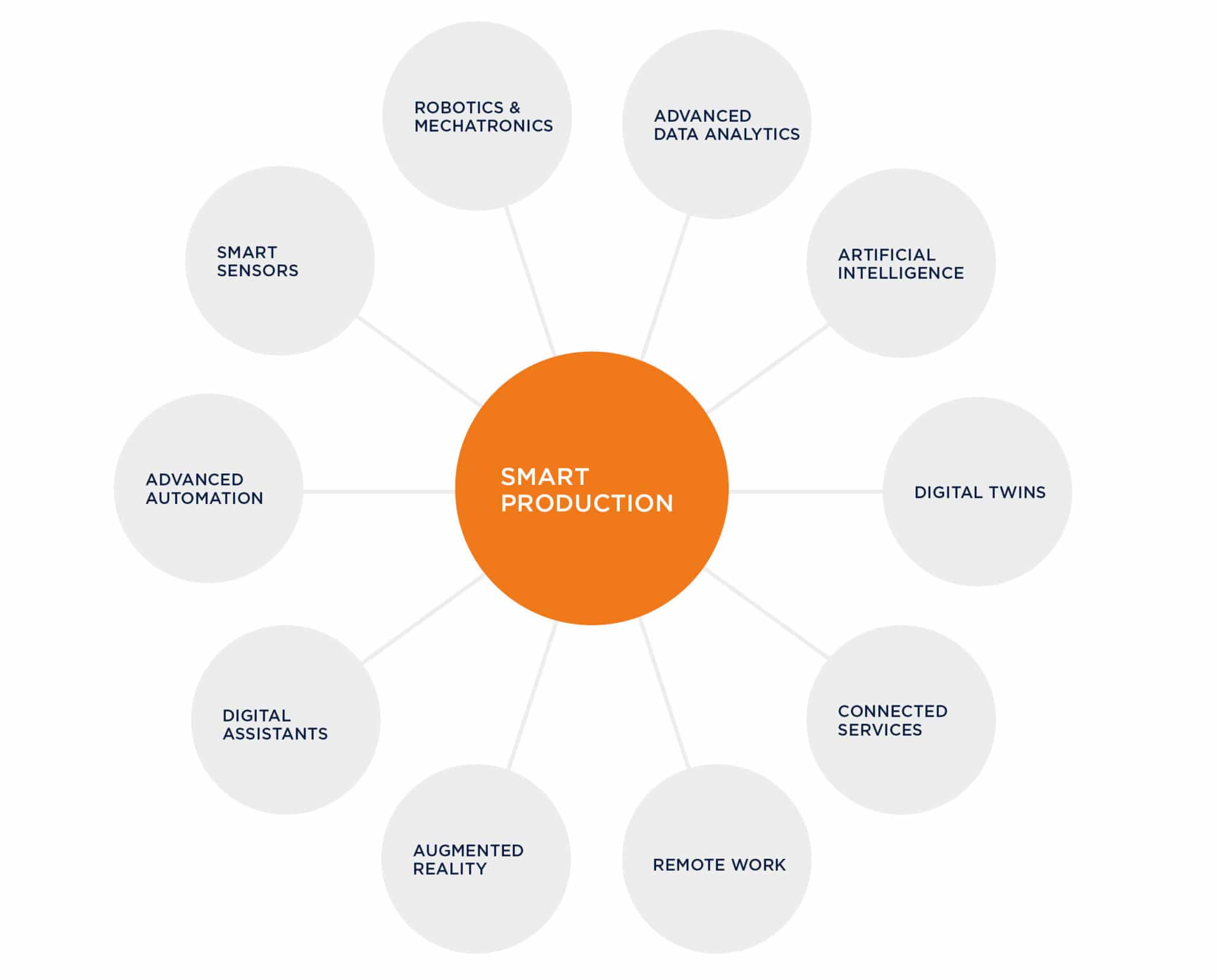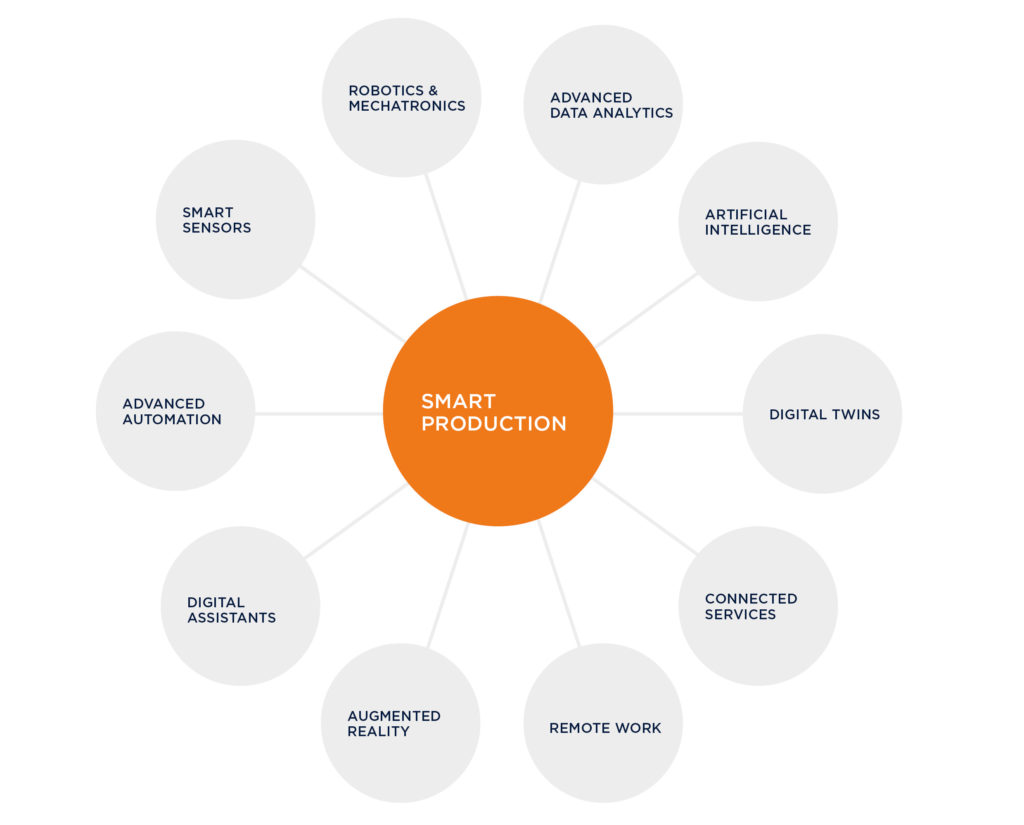 TANGSTEEL'S RISE TO THE TOP
Over the course of a 6-year partnership with Primetals Technologies, Tangsteel has profited from the capabilities of Through-Process Optimization and other digital solutions. The producer successfully changed its product mix and became a certified supplier to many automotive companies in China and beyond: Volkswagen Skoda BMW Brilliance Automotive Changan Ford Automobile Shanghai General Motors SAIC Motors Foton Automotive Great Wall GAC Group Aion NEVS (SAAB) FEW Haima Automobile SAIC-IVECO Hongyan Fauredia Bosch Geely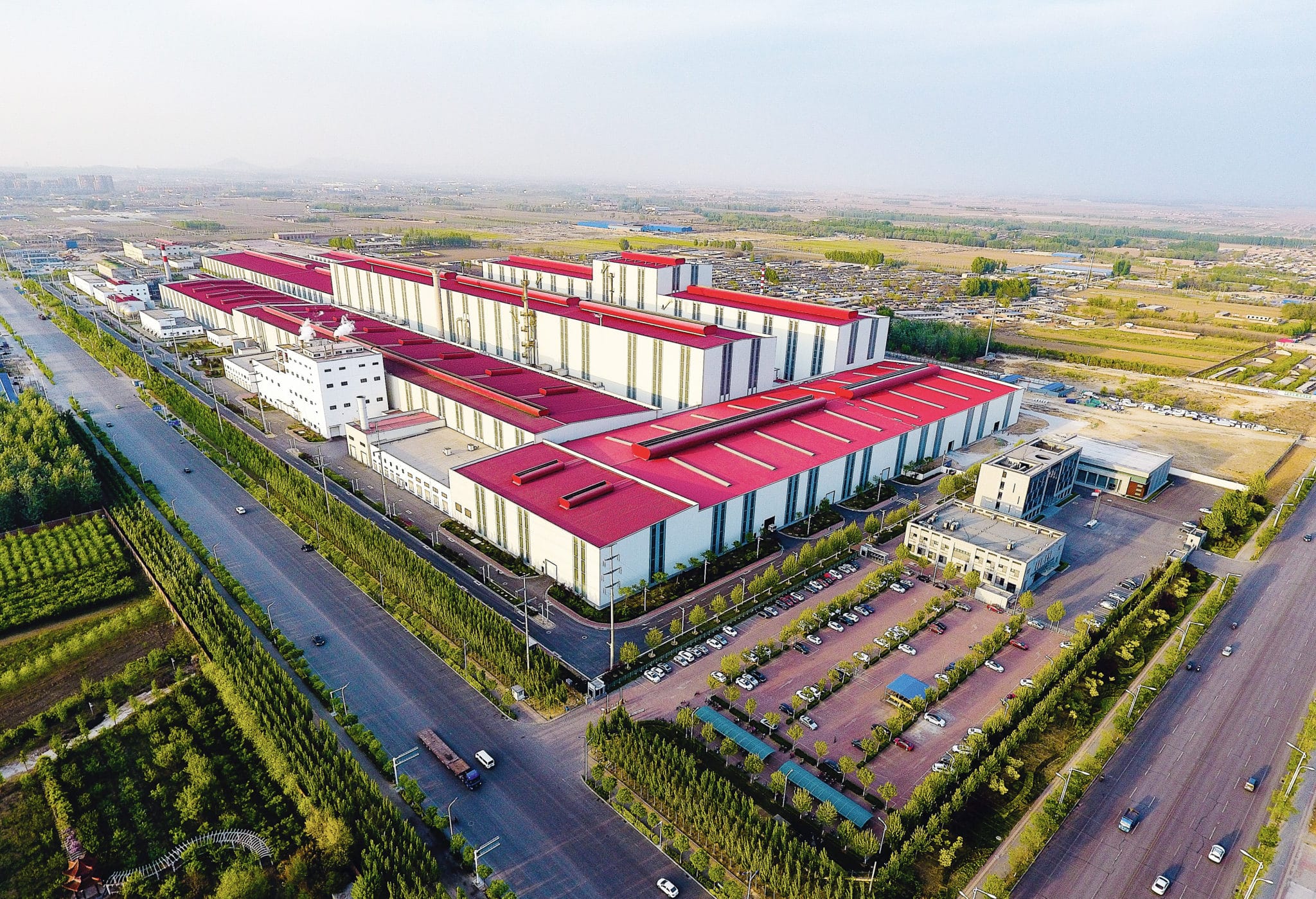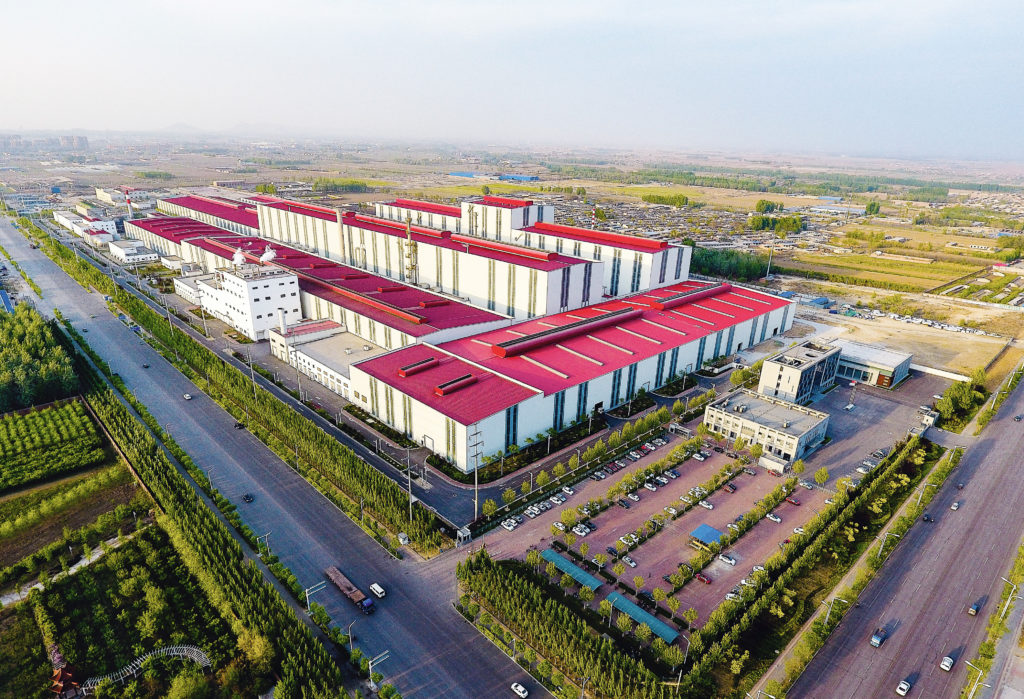 Steel finally goes digital
Lastly, the fourth megatrend is digitalization, which is different from the other megatrends in that it is not only an important trend in itself, it also permeates all the other megatrends, acting as an enabler and a catalyst for change. Importantly, digitalization is not limited to information technology, although it is clearly most evident in this context because this is where its origins are. It led to the creation of new digital tools and solutions, which transformed one sector after another and prompted the development of new business models. As of 2020, digital transformation has disrupted the media and entertainment industries (from optical media to streaming), to retail via online shopping, to telecommunications through the smartphone, to finance by virtue of crypto currencies, to manufacturing thanks to technologies such as 3D printing, to the automotive industry with self-driving cars, and to health care with e-health devices and big data backed diagnosis. Now, similar changes are taking hold in industries responsible for producing basic materials—such as the steel industry.
So why has it taken so long for digital transformation to arrive at the steel industry? Why has metals production been so slow to embrace the new opportunities that can be generated with digital solutions? Of course, it must be noted that metals-production facilities for a long time have been highly automated. However, the orchestration of individual production units was incomplete, and artificial intelligence and advanced knowledge-management systems were not part of the picture; neither were smart sensors, mechatronics, or robotics at a level of sophistication that we are seeing today. Data analytics, combined with great metallurgical expertise, can help digital transformation to unfold in a way that was previously unattainable. The main reason for the delayed adoption of digitalization in the metals industry is that interconnecting the different units of a steel plant is no simple task and there are no "out-of-the-box" solutions that could instantly be put to work without customization. Also, technology in metals production has to work extremely reliably—much more so than a smartphone app, which can always be updated to iron out any bugs.
The smart plant of the future
For the steel industry, digital transformation has many faces. The ultimate target may be the "fully automatic plant," but how do we get there? The answer is a combination of factors, namely smart sensors, advanced automation, robotics, mechatronics, and increased use of artificial intelligence, which all contribute to making steel production less labor-intensive. The tasks that still depend on human workers are greatly aided by digital assistants, which simplify the decision-making process by providing guidance on how to resolve any unexpected issues.
The Covid-19 pandemic has also highlighted the importance of remote work. Thanks to video conferencing, remote connections, augmented reality, and other advances in technology, it is easier than ever to collaborate from a distance. Primetals Technologies is now capable of providing steel producers with seamless support throughout every stage of a project by sending experts to the plant's location—and from afar, using new digital tools. In the year 2020, the engineers and solutions experts of Primetals Technologies have provided more online live support than ever before to steel producers all around the world—almost everything from initial consultation to the startup of new equipment was executed remotely if the customer so desired.
Benefits for producers
For steel producers, digitalization makes "smart production" a new reality—with many decisive benefits: higher yields, smaller lot sizes without penalties in efficiency, increased throughput, and a reduction in human labor—the increase in efficiency prompted by digital technologies brings about significant cost savings. There is an improvement in worker safety, and thanks to predictive-maintenance solutions, equipment reliability is higher as well, with less unplanned downtime as a result. Productivity is also increased, and it becomes easier to react to any external changes such as shifts in the availability of raw materials. Product development is another important area, and with the right digital technologies in place, the time to market for newly developed steel grades is far shorter.
Digitalization can introduce greater transparency across the production chain and help to build up and preserve the expert knowledge required to make portfolio adjustments. This aspect of knowledge preservation and application is a crucial aspect of digitalization in metals production, and Primetals Technologies has pioneered solutions such as Through-Process Optimization (TPO) to enable steel producers to raise their game and take their businesses to the next level.
Through-Process Optimization
While TPO is only one key element of the digitalization portfolio of Primetals Technologies, its capabilities perfectly demonstrate the many advantages of digitally enhanced steel production. The basis for TPO is large amounts of data generated across the entire steel-production chain, from agglomeration to the coiling of the processed strip. This data is then fed into a dedicated IT system that uniquely combines machine learning and big data processing with digitalized metals-production expertise. This combination is essential, because even the most advanced artificial intelligence technologies around today would still not be smart enough to know "what to look for"—the data points that really matter. TPO has a built-in real-time prediction functionality that calculates the mechanical properties for the entire strip length and which warns of any potential product-quality issues. There is less need for sampling and testing the product because of TPO's automatic grading capability, which increases overall yield.
TPO provides steel producers with the KPIs that are essential in terms of ensuring a high degree of process stability and process efficiency. Developing new steel grades becomes easier and faster. While TPO can be a great enabler when a producer wants to begin manufacturing higher-quality steels, such as advanced high-strength steels (AHHS) or pipe grades, moving up the quality ladder is not necessarily the only reason to use TPO. Sometimes, market conditions require a producer to take a new direction and transform a plant into one that makes slightly or even substantially different products. TPO significantly speeds up such transitions and helps producers to optimize their product mix according to the requirements of their respective markets.
Digitalization partnerships
One steel producer who adopted TPO in order to make a wholesale upgrade to its product portfolio is Chinese-based Tangsteel. With its sights set on becoming a supplier to the automotive industry, Tangsteel partnered with Primetals Technologies to comprehensively upgrade its facilities (see the box below for our earlier article) and implement TPO. Over the course of six years, 20 processing units were connected to the TPO system, amounting to more than 10.000 signals—most of them high-resolution. No fewer than 132 KPIs were set, allowing Tangsteel to track plant productivity and other factors with greater accuracy than ever before.
What were the results? Impressively, Tangsteel was able to obtain certifications to supply car makers such as Volkswagen's Skoda, BMW's Brilliance, Changan Ford, General Motors, SAIC Motors, Foton, and many more. Several new steel grades were developed, such as DP600 to DP1200, and Tangsteel also learned to apply new coatings: galvanized, aluminum silicon, zinc magnesium, and others. Primetals Technologies provided Tangsteel with a powerful solution for the detection of surface defects and for root-cause analysis—a solution that is part of the IT system belonging to TPO.
Pioneering the digital future
The future of metals is digital, and Primetals Technologies will continue to pioneer digitalization in steel production—with new tools, solutions, and services designed to enable steel producers to stay ahead of the curve and to target the market segments that suit them the best. Covid-19 has certainly acted as an accelerator in this context. Never before has the digitalization of expert knowledge in steel production been a more crucial part of the industry's innovation roadmap; never before have remote connections, augmented reality, and seamless support been so much at the forefront of international collaboration; and never before has the fully automatic plant been closer to reality than it is today. But we are not quite there yet, and further pioneering work and long-term partnerships will be required as we take our next steps.
MORE INFORMATION

Learn more about the collaboration between Tangsteel and Primetals in Metals Magazine 02/2018.