As a central part of thyssenkrupp Steel's ambitious "Strategy 20-30," Primetals Technologies was tasked with projects that amount to a 9-figure order. It includes the revamp of a casting and rolling section, the modernization of a second caster, and the implementation of a new double reversing cold mill. What is thyssenkrupp Steel's plan?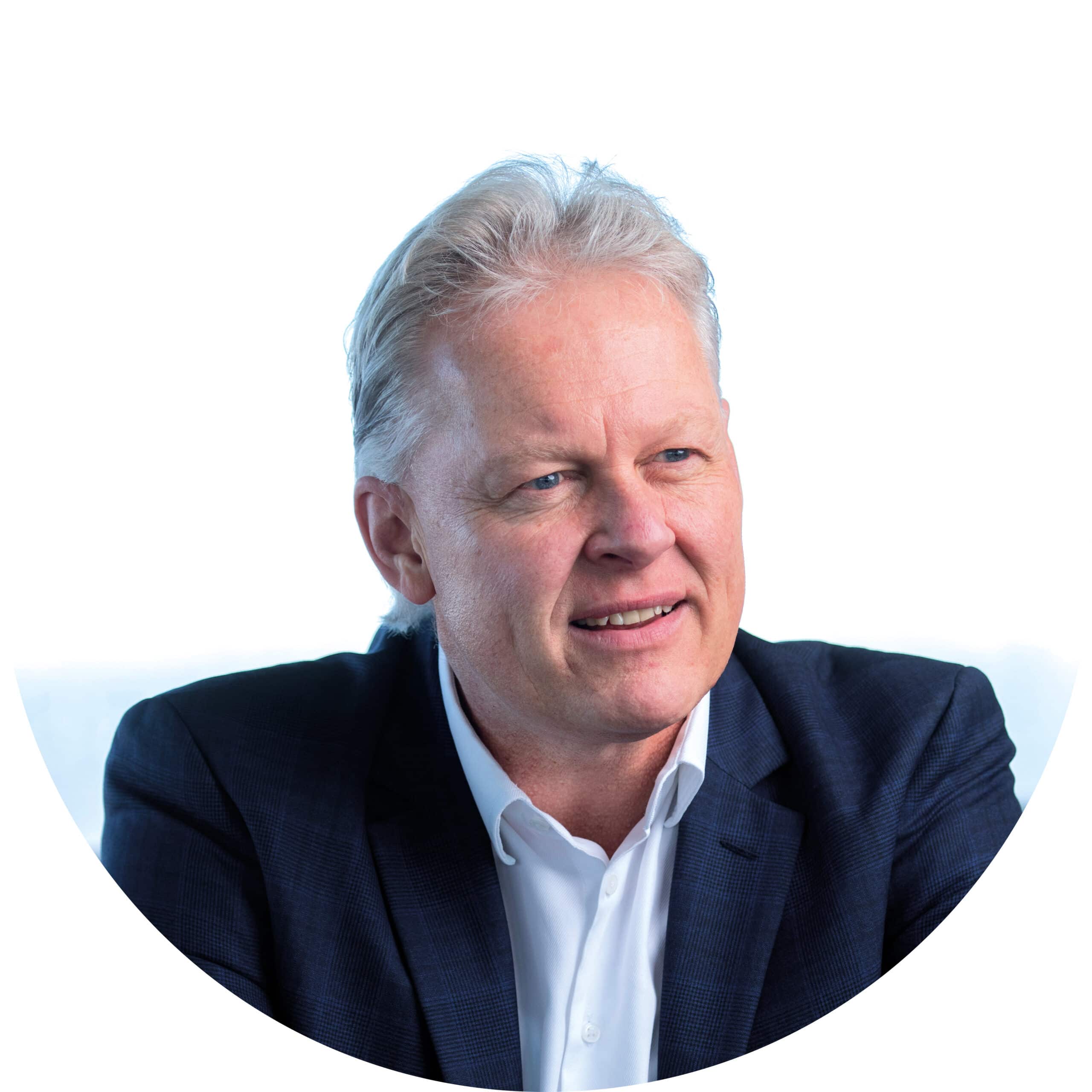 Is Europe—or, more precisely, Germany—a good place for steel producers these days?
Dr. Harald Espenhahn: Germany is Europe's geographical heart. More than 40 percent of our customers are located within a 500-kilometer radius, and thanks to Germany's central position within Europe, customers from other countries usually aren't far away, either. Germany has an excellent logistics infrastructure, so you don't have to have a coastal connection to ship your products quickly, easily, and economically. In fact, I think that thyssenkrupp Steel has the best inbound-­outbound logistics setup of any European steel producer. Which of course is of great benefit to our customers in the automotive industry and beyond.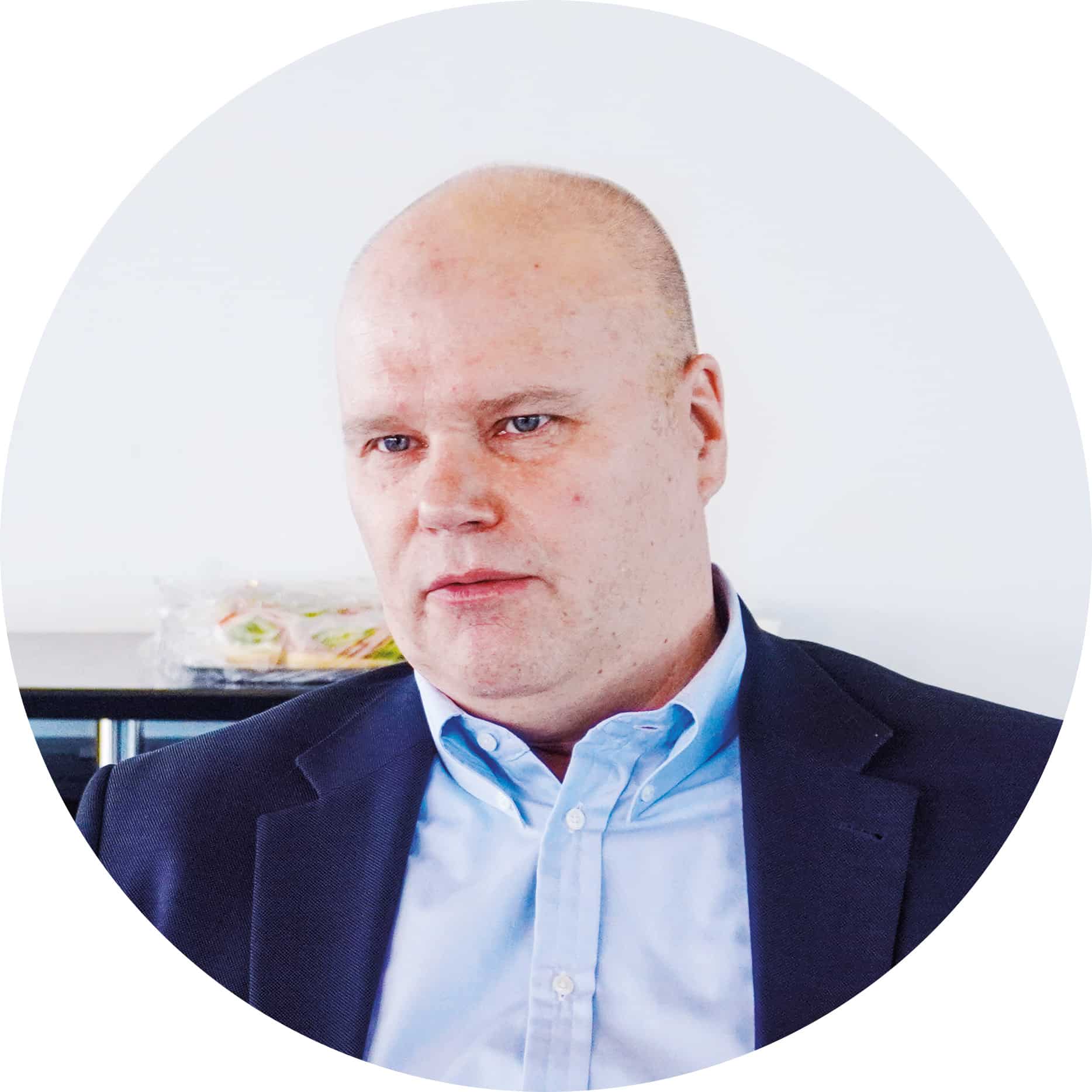 Does that mean that your logistics operate as if you were located by the sea?
Chris Lindner: You could certainly say that our logistics are as good as—if not better than—they might be for any direct coastal location. Our port in Duisburg is uniquely capable, giving us an enormous advantage.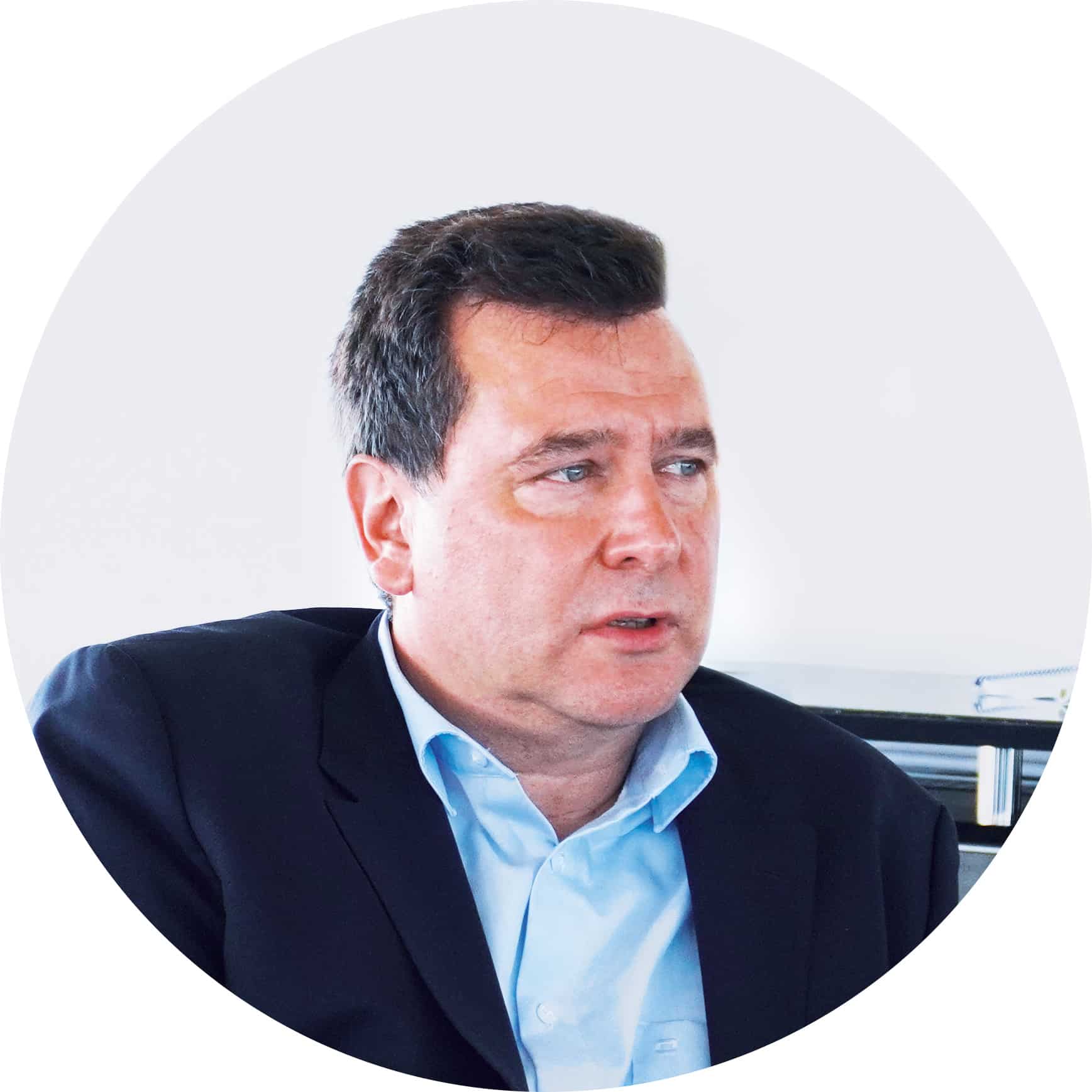 Andy Rohe: Plus, all the major industries that are driving economic and technological development are in the vicinity. We are based in an area that facilitates progress.
You are currently making strategic investments in your plants in Duisburg and Bochum with substantial involvement from Primetals Technologies. What are your business targets?
Espenhahn: Our core ambition is to become a market leader for steel grades used for the manufacture of electric cars. We started planning for this development in the summer of 2019, with the aim of anticipating what was to come. Today, the trend toward e-mobility could not be more evident—for instance, the European Union only recently presented its "Fit for 55" program.
And what are the technological changes you will be making to your plants?
Lindner: In essence, we are de-coupling casting and hot rolling so that the slabs we produce can be rolled using different mills, depending on circumstances and steel grade. You could say that it is our aim to have the slabs of the right quality ready for rolling at the right mill at the right time.
Espenhahn: Our previous production route was designed in the 1990s and was using a longer production chain that ultimately made interruptions more likely. Back then, the goal was to have a fast and energy-­efficient production; we had a specific customer group in mind. But times have changed. Today, advanced high-strength and silicon steel grades have taken center stage. The planned de-coupling will facilitate our move toward these steel grades.
Will this de-coupling add to the complexity of your plant logistics?
Rohe: Actually, the new setup will be optimal in this regard. The two separate units, casting and hot rolling, will be right next to each other. With the planned modifications, the old continuous caster will be lowered in capacity, but the revamped second caster will compensate for that. We will be prioritizing the option to roll directly after casting but we won't be limited to this approach. We can flexibly choose the best process chain for every product we make. Certain grades—for example silicon steel grades—must be kept above a certain temperature during production. They would become brittle otherwise.
The investments we are making are tailored toward implementing the technologies we need to shift our product mix to a changed market."

Andy Rohe
Head of Downstream Operations, thyssenkrupp Steel
Does this mean that quality will be prioritized over capacity?
Espenhahn: Financing investments through capacity expansions, as was often the case in the past, will not be a solution of the future. So the answer to this question is probably yes. The demands of our customers are constantly increasing. Therefore, quality will be the decisive criterion for success more than ever. This is another reason why we will reconfigure and modernize our plants with the help of Primetals Technologies, for example to produce silicon steel grades of the highest quality.
How did you develop your strategy that ultimately led to making the recent investments?
Rohe: We tried to establish what focus areas our customers would have in the future. We asked ourselves what they would require and how we could best support them with just the right products. Then, we worked our way backward to what we'd need to target to fulfill that demand: What kind of plants would we need? What would they look like? What would they have to be capable of? The investments we are now making are tailored toward implementing exactly the technologies we need to shift our product mix to a changed market.
And e-mobility was one of the trends you wanted to prepare for?
Rohe: Yes, e-mobility was one of the vectors that we considered to hold great potential—for us and our customers. Generally, when we came up with "Strategy 20–30," we made a point of setting ourselves realistic targets based on actual demand as far as we could predict. Often, strategies are just bullet points on a PowerPoint presentation with a pretty name on top. We wanted to go much deeper. Also, we wanted our strategy to be dependable and sustainable, so that it could really guide us through the planned 10-year period. We do not believe in changing our targets every other year.
What impact will a carbon border adjustment mechanism have on the European steel industry?
Rohe: We are critical of the current plans to introduce a Carbon Border Adjustment Mechanism. An inclusion of steel in the CBAM should only be implemented after an appropriate test phase and evaluation, but not from 2030. Steel is systemically relevant and by far the most internationally traded commodity and is not suitable for experimentation. Associated with such a step is the renunciation of the additional cuts in the free allocation of the European Emissions Trading Scheme planned from the middle of this decade by the CBAM.
Our products are a basis for our customers' products. Any measure we take to add value to our products should add value to theirs."

Chris Lindner
Head of Upstream Operations, thyssenkrupp Steel
Lindner: And regardless of this issue, we want to ­further improve our position in the domestic markets. ­We are partnering very closely with our customers in their product development. Our products are a basis for their products, and any measure we take to add value to our products should translate into added value for theirs. We work very hard to achieve this ­win-win situation.
Espenhahn: Also, I can't image the German automotive industry relying exclusively on imports. It's a great asset to have your partners nearby. Sharing the same language also makes things easier when you are involved in joint development. I think we are very well positioned for the future. In addition, we are of course observing the global steel markets and see, for example, a changed steel strategy in China that is more ­oriented towards meeting national demand, with less focus on exports. Nevertheless, we need effective European carbon leakage protection.
You have committed to producing carbon-neutral "green steel" from 2045 …
Rohe: Yes, and we are really serious about that. There will be no "greenwashing" at thyssenkrupp Steel. Our plans are designed to ensure factual change. We will gradually replace our conventional blast furnaces with direct reduction plants that can operate on the basis of green hydrogen and thus in a climate-neutral manner. The first plant is scheduled to go into operation in 2025. By 2030, a second one, so that by then we will already be able to take six million tons of CO2 out of the system and produce three million tons of CO2-reduced steel. We want to be completely climate neutral by 2045 at the latest. Our plans are technologically mature. We are ready to go.
Is "Industry 4.0"—an Angela Merkel creation—still relevant to you?
Rohe: These days, "Industry 4.0" is largely a marketing buzzword. Our ambition was and is to determine how to implement what lies behind the term so that our customers profit from the measures we are taking. The aim is not to have this kind of futuristic manager's pulpit you see in magazines, where every aspect of every process is displayed on monitors. Rather, we think it makes sense to have comprehensive data on the complete production chain, from the blast furnace to the end-product. This enables us to get even better at a couple of things: data-backed analysis, process control, product quality, order fulfillment, and of course accommodating specific customer requests.
The steel industry is not always portrayed favorably in the European press. Would you agree that our industry deserves a better reputation?
Espenhahn: I have three children, and because their dad works in the metals industry, they know what it takes to produce steel. But their peers don't have the faintest idea. For most people, it is extremely hard to grasp the complexity of the processes we are dealing with, or the sheer size of the equipment involved. Everyone takes it for granted that, for example, their car doors look and function as they do. But hardly anyone appreciates how they are made. Young people have other interests. The steel industry to them represents a sector where you'd have to get your hands dirty if you chose to work in it. I feel there is a certain reluctance among our youngsters to do just that. At the moment, we are not regarded a "hip" industry. But consider our transformation to climate neutrality: this biggest change in our history has the potential to fundamentally change the image of the steel industry.
Lindner: We all know the saying, "you don't miss it until it's gone." With industry, once it's gone, it is usually gone forever. As a society, I don't think that we should choose that option.
Espenhahn: Industry creates value, and this is something we need—not only in Germany, but equally in Europe. At thyssenkrupp Steel, we are trying to prove that, in spite of a challenging environment, the industrial sector is still essential. We believe that steel production will have a firm place in Germany in the coming decades, and this is why we are making strategic investments in the country.
At thyssenkrupp Steel, we are trying to prove that, in spite of a challenging environment, the industrial sector is still essential."

Dr. Harald Espenhahn
Head of Quality, Technology, and Environment Management, thyssenkrupp Steel
Do you think that the rise of e-mobility will change the perception of the steel industry?
Espenhahn: What's clear is that this transition will prove a major challenge for Germany. But we can't miss the boat for the associated re-orientation. One out of five people in this country are directly or indirectly employed by the automotive industry, if you include all the suppliers. If this industry were to move elsewhere, it would have massive consequences not only for Germany but for all of Europe.
What inspires you, working in the steel industry?
Espenhahn: Our great people—and our technologies, which are highly complex and present us with new challenges every day. Personally, I am an absolute fan of the Ruhr district [region of Germany in which thyssenkrupp Steel is located], including the local soccer clubs, especially "Rot-Weiss Essen"—Essen being the town I am from. Soccer, much like steel, to me is an integral aspect of this region.
Rohe: After all these years, I still find it exciting to work here. Of course, I also have my roots in the Ruhr district. Thanks to the company, I have been able to see many other parts of the world, and my travels have become a major influence on my decision-making today. It is a fascinating task to orchestrate the many processes that happen inside a steel plant; all the things you must watch out for to get good results. We are dealing with extremely high-level technologies, even though sometimes they may not be fully visible. Also, we are partnering very closely with our customers, which I really appreciate and enjoy. We have a very direct and effective way of communicating. And we do have a great team: When dealing with difficult decisions, we will sometimes get into heated arguments about what direction to take. But afterward, we always find common ground and move forward together. It is a great working environment because it gives you a sense of purpose.
Lindner: I was introduced to the steel industry by my father, who got me summer jobs at the company, for instance, working at the converter. I always found it fascinating that there was no direct way of controlling the converter—any control was only ever intermediate. Apart from that, each day brings something new and unexpected. After 33 years of working in steel production, I still learn a lot. And even though I have worked in different plants, the mentality has always been the same. Our people are very hands-on, direct, passionate, and very resourceful. They never cease to amaze me.
A multi-decade relationship
The relationship between thyssenkrupp and Primetals Technologies is long and rich in history. The first documented transaction between Krupp, one of the predecessor companies of today's thyssenkrupp, and Siemens, which would later co-found Primetals Technologies, dates back as far as 1851. On December 4 that year, 16 bars of cast steel changed hands for 27 talers—the German currency at the time. Many other deals and projects were to follow. In 1863, Siemens started the development of a new "regenerative" furnace design for customer Krupp. Only one year later, initial trial runs were conducted, and in 1869, the furnace went into full operation. The technology was a huge success not only for Krupp but for the steel industry at large. As a result, the new furnace was presented at the Exposition Universelle in Paris in 1889 as the world's most advanced furnace technology for steel production. Since then, the relationship between thyssenkrupp and Primetals Technologies—if largely through its predecessor companies—has continued to grow. Today, the two partners look to an equally exciting future.
a great leap forward
thyssenkrupp Steel has chosen Primetals Technologies as its partner for turning an inspired vision into reality: the two companies will be executing three major projects together, which will enable thyssenkrupp to produce silicon, advanced high-strength, and dual phase steel grades for the automotive industry.
At the Duisburg-Bruckhausen site, the existing continuous casting and hot rolling plant will be modified so that the caster and the mill are decoupled. As a result, slabs can either be rolled directly after casting—or moved to an intermediate storage area, from where they are then taken to the ideal mill for the respective steel grade. Thanks to this upgrade and the advanced process-automation solutions that come with it, thyssenkrupp's customers can expect products of even higher and more consistent quality, faster order turnaround times, and an optimized product mix.
The caster at thyssenkrupp's Duisburg-Bruckhausen plant will be completely rebuilt to support the production of strip of the highest metallurgical properties. This comprehensive modernization will also make a massive contribution to thyssenkrupp's future overall capacity.

In Bochum, a double reversing cold mill will be added to the existing cold mill. This measure will help to make the production of electrical and multi-phase steels a reality.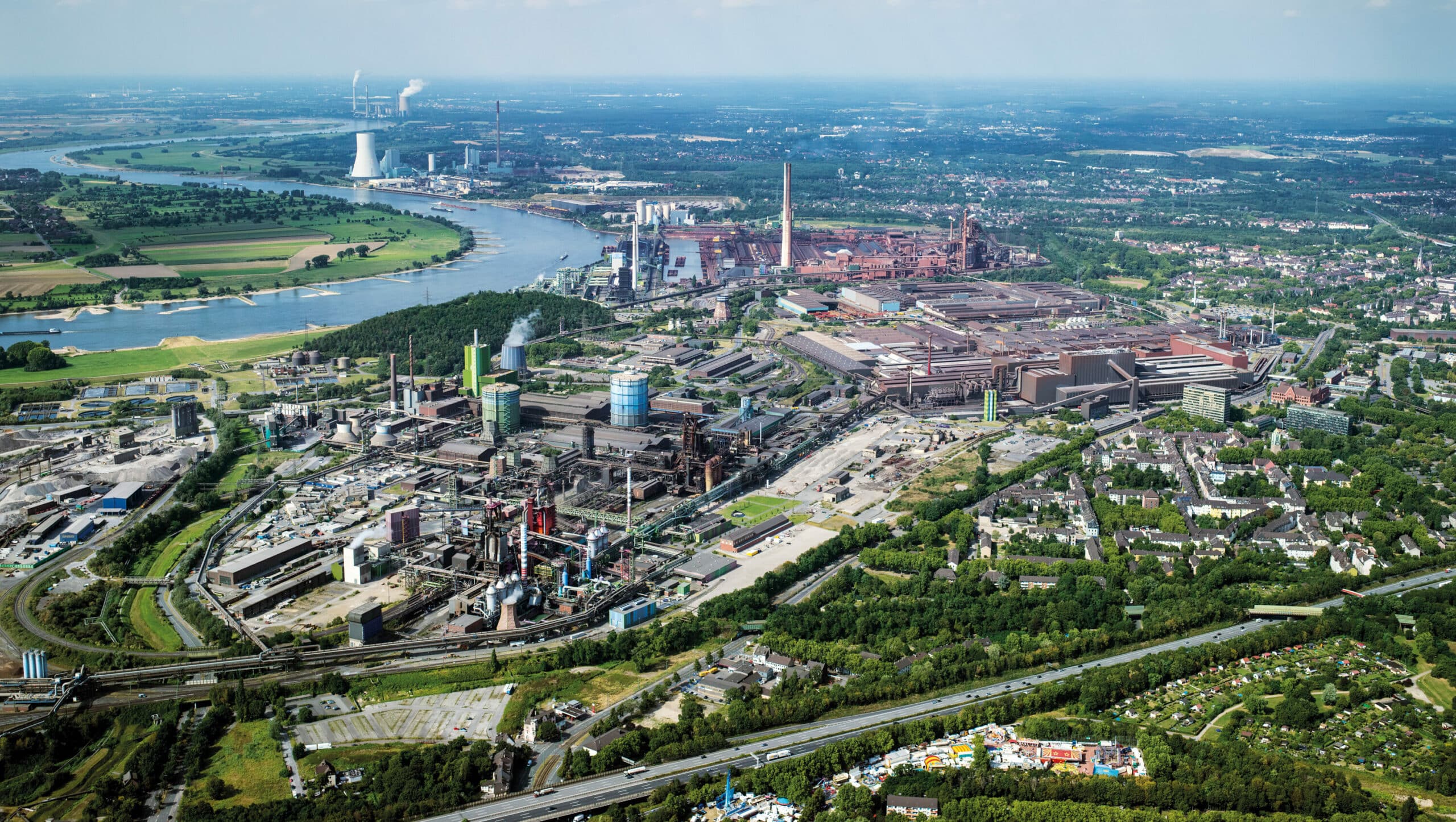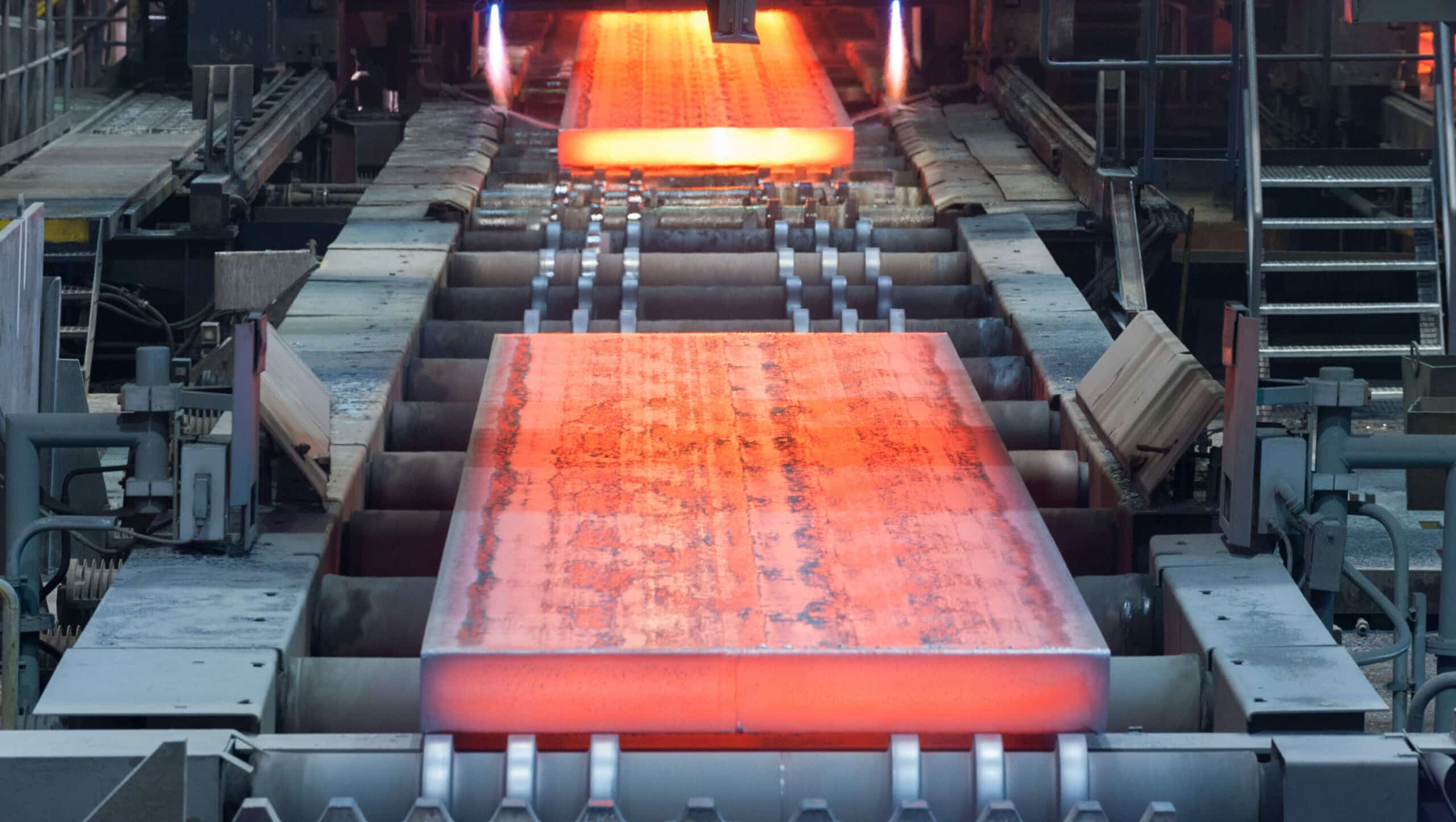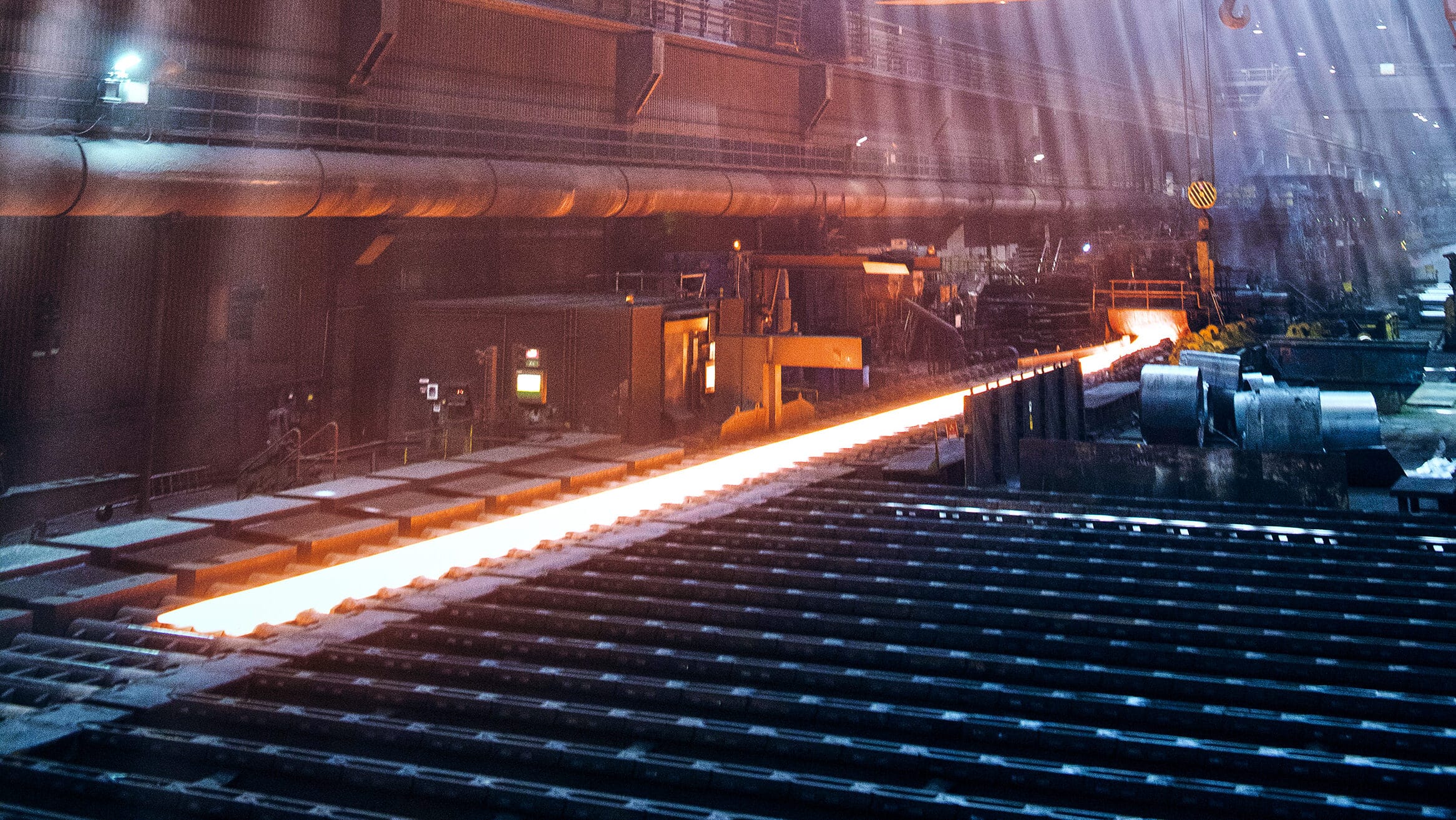 Read more about thyssenkrupp Steel and Primetals Technologies in "The Green Pulse of Ironmaking"