Eberhard Karnitsch-Einberger is CEO of Primetals Technologies Brazil and responsible for four company locations, including the one in Santa Cruz. Originally from Austria, he first joined the Primetals Technologies predecessor company VAI aged 18 as a student employee. He has since lived and worked in the U.S.A., Italy, and of course Brazil, where he has spent 18 years now and still enjoys walking on the beaches of Rio de Janeiro.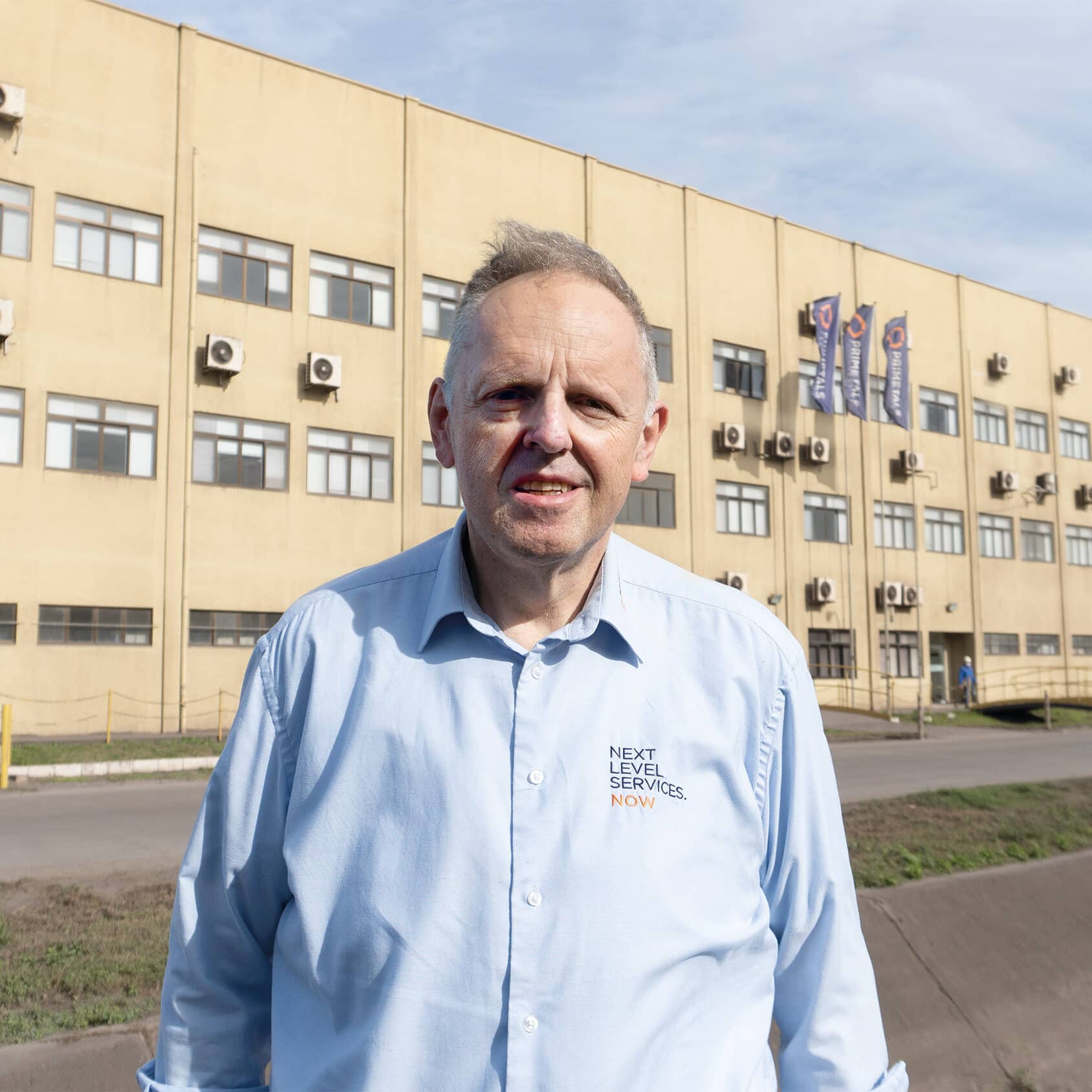 How would you describe the wider agenda of the Santa Cruz company location?
Eberhard Karnitsch-Einberger: First and foremost, Santa Cruz stands for exceptional expertise in caster maintenance. Every single day, we support our customers in running their operations as smoothly as possible. Our contribution is not limited to supplying spare parts. Rather, we are true partners to our customers and add value to their operations thanks to our deep knowledge about the steel-production process. With some of our contracts, we are paid per ton of steel produced—which means that we are sharing both the risk and the reward. We also help our customers to identify any production-related aspects that could be improved.
You recently doubled down on the location's digitalization efforts. What prompted that decision?
Karnitsch-Einberger: In the mid to long term, digital knowledge management tools will become extremely important in the steel industry—for instance, to preserve the knowledge of seasoned operators. We are working on digital tools and processes that let workers input new information on the fly, as part of their routines. As a result, all data is captured very early on.
Do you think that "green" will be an even greater catalyst for change than "digital?"
Karnitsch-Einberger: Yes, provided that governments and financial institutions are incentivizing renewable energy production to a sufficient degree. Hydrogen has the potential to prompt far-reaching technological change. As for the steel industry, our product in principle is the most recyclable material on earth. As our societies turn their attention more to sustainability and the optimization of resources, this factor will be crucial.
It seems to me that you care quite deeply about environmental issues?
Karnitsch-Einberger: You are correct. In fact, I almost chose environmental engineering as my field of study back in the day. I went with business administration and mechanical engineering instead but always felt a strong urge to promote a sustainable lifestyle. This applies to economic decisions but also to interpersonal relations.
What, in your view, are the more relevant environmental trends and opportunities in Brazil?
Karnitsch-Einberger: What we should be working toward much more is circularity—meaning that there are many materials that could be recycled but currently are not. Solar power is still barely used in Brazil, but I do see an upward trend. In the northeast of the country, you will find some wind turbines. Finally, in terms of hydrogen technologies, there are around 20 projects on their way, at various stages of maturity.
As my career developed, my personality became even more relevant. These days, it is crucial for me to keep learning and to be open to exploring new things."
How would you characterize your leadership style?
Karnitsch-Einberger: I think leaders must be conscious of the shadow they cast—meaning that your reputation rests upon the way you present yourself and interact with others. Your team will expect positive or negative things from you, and you should try to understand what those assumptions are. Personally, I try to live by Immanuel Kant's idea of the categorical imperative, to act in such a way that you can be regarded a role model.
What innovation should be realized but probably never will?
Karnitsch-Einberger: Fusion reactors. They would let us produce an infinite amount of renewable energy at incredibly low cost.