Brazilian steel producer Companhia Siderúrgica do Pecém (CSP) ordered a new relining machine for its steel mill in Pecém, Ceará. CSP's plant in northeastern Brazil has a current capacity of three million tons of slabs per year. Operating two 300-ton BOFs, improving relining efficiency and safety will lead to immediate improvements of CSP's steel mill. The new mechanism will increase CSP's capacity by approximately 30 percent using a new patent-pending procedure.
IMPROVING SAFETY
To improve safety concerning relining, CSP and Primetals Technologies investigated current limitations and found areas for improvement. The current system requires personnel inside the vessel to stop working, while bricks are lowered into or lifted from the converter. The new patent-pending process allows access to the converter from above through the mouth of the converter. The lining material then descends through an elevator incorporated into the base structure, which includes a work platform, and lifting and feeding unit. These innovations combine to create an innovative mechanism that improves safety and efficiency.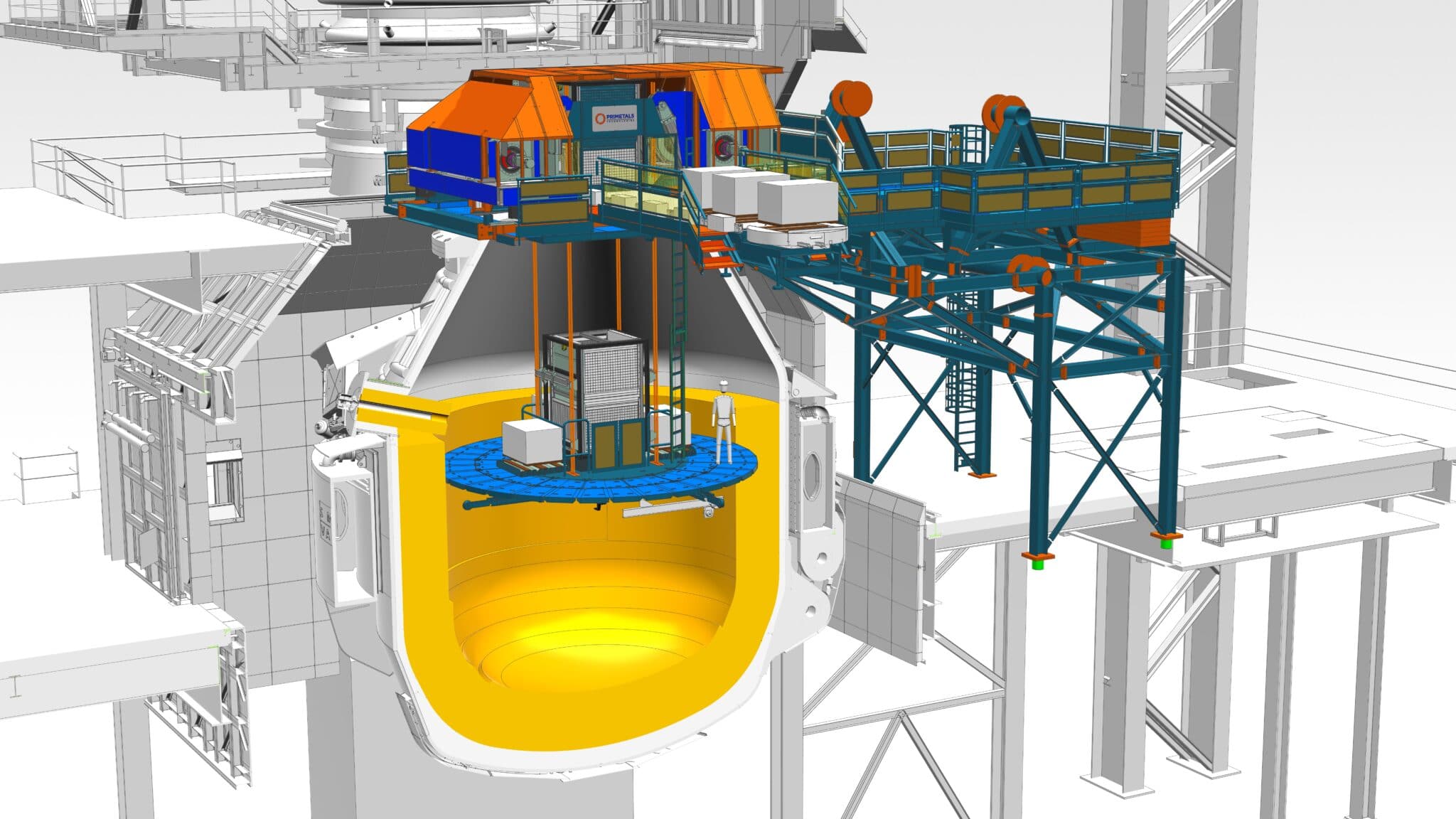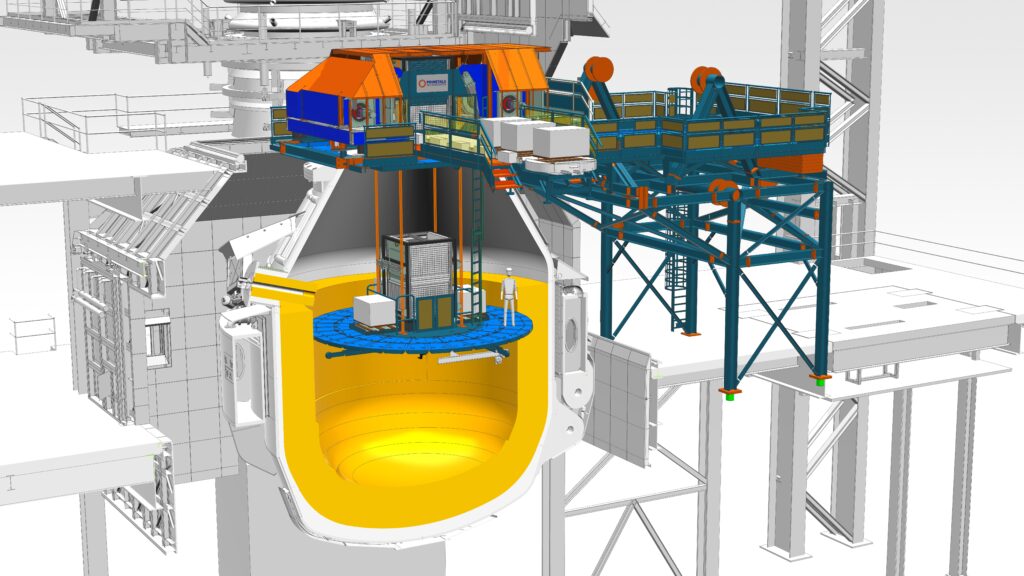 A NEW RELINING METHOD
The method developed by Primetals Technologies circumvents the fixed bottom of the LD converters. The elevator brings bricks and stirring plugs into the converter and unloads materials onto the working platform or from below. Two winch drives can adjust to any relining position, while the platform diameter adjusts to the contour lines of the brickwork. The machine is also moveable and usable for both converters. With an elevator capacity of more than four tons and lifting at speeds of 20 meters per minute, the process will take less time. Combined with comprehensive safety measures, CSP's new relining machine will increase capacity and efficiency.
MORE INFORMATION

Read the full press release and access contact details and other press resources using the following link: https://www.primetals.com/press-media/news