Recognizing the global trend toward decarbonization, emissions control, and e-mobility, Primetals Technologies is supporting the world's steel producers in their ambition to make green happen.
Green steel is here, and it is here to stay. As consumers around the world increasingly gravitate toward a more environmentally conscious lifestyle, they more regularly choose products that were made with the planet's future in mind. E-mobility is only one—albeit important—example that underlines the larger trend. The growing adoption of electric cars, which are made using advanced high-strength and silicon steels, illustrates an important aspect of how the metals industry is contributing to greater sustainability. Another important factor is decarbonization.
For steel producers, the goal of manufacturing green steel is an obvious one. However, the precise meaning of the term "green steel" is still being debated. While producers have begun crafting their own definitions, they vary considerably depending on the region a producer operates in, the products they make, and the markets they are in (read "What is Green Steel?" to learn more). What's clear is that everyone targeting green steel is determined to take their operations to the next level, develop their portfolio, and stay ahead of the curve that leads to a greener tomorrow.
Defining Green Steel
To Primetals Technologies, green steel is two things. First, it is an umbrella term for steel products that point the way to a more sustainable future. Gradually, green steel will be carbon-­neutral—even if it takes time to get there. Emissions other than CO2 play an equally crucial role, from dust to dioxins and heavy metals to sulfur and nitrogen oxides. And last but not least, products labeled as "green steel" must be designed to support the circular economy and to improve the long-term prospects of the societies we live in.
Second, green steel is also a mission statement. It is the commitment of Primetals Technologies to engineer and supply new and advanced solutions to steel producers—solutions that will enable the transition to a greener future of metals production. But what will this future look like? It will see steel producers rely on renewable energy sources such as green electricity and hydrogen. The electric steelmaking route will be replacing or enhancing the integrated production route. Direct reduction will play a significant role. And digital solutions designed to orchestrate the many processes taking place in a plant will enable producers to transform and fine-tune their operations whilst keeping plant downtime and product-development efforts minimal.
An Elemental Mission
For everyone at Primetals Technologies, "making green happen" is an elemental objective. There is a direct connection between steel production and nature itself: they both trigger a feeling of awe—whether you encounter one of the world's breathtaking natural phenomena or unleash the raw power of the metallurgical processes involved in the production of the world's most recyclable material. Both nature and metallurgical processes carry a might of their own. They give us the sense that we are dealing with something larger than ourselves. They give us a sense of purpose and belonging. And they put us in touch with the universal essence of the elements: earth, fire, water, and the winds.
Just as nature can only exist as a combination of all four elements, the mission to realize green steel hinges on the interplay of many contributing factors that form one cohesive union. Primetals Technologies takes a holistic view of environmentally compatible steel production and develops new solutions to support and ease the transition to green steel. This makes its experts the partners of choice for steel producers sharing the same ambition: to become a catalyst for change, to take responsibility for future generations, to contribute to the sustainability of industrial production, and, finally and decisively, to make green happen.
(Click the elements below to learn more.)
The Element of EARTH
The Element of FIRE
The Element of WATER
The Element of AIR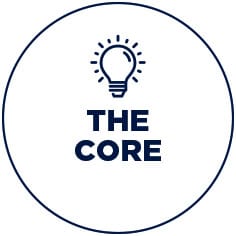 Three Layers of Strategic Consulting
The Core represents the unifying principle that encompasses all of nature's elements—and all technologies paving the way toward green steel. Strategic consulting helps producers to identify which measures to take in order to reach certain goals. The ultimate ambition may be clear—fully environmentally compatible steel production that targets future-oriented markets—but it takes a systematic approach to achieve this goal.
Business & Portfolio Development
The transition to green steel is affecting different producers in different regions in different forms. The strategy experts at Primetals Technologies are used to taking a holistic view and can support producers in making portfolio- and market-related decisions. Once these decisions have been taken, choosing the correct technologies to realize the new goals becomes much easier. For example, a producer may want to optimize their portfolio toward greener, high-margin steels for the automotive industry. Another producer may be looking to keep their portfolio unchanged and to optimize the production route for reduced carbon emissions. Depending on the current plant configuration and the country they operate in, the recipe for success will vary. Primetals Technologies can provide guidance throughout the entire decision-making process.
Defining the Production Route
Having determined the fundamental strategy, the next step is to define precisely which technologies will be required to facilitate the intended transformation. Tools such as the Carbon Emissions Calculator (CEC), recently developed by Primetals Technologies, provide producers with specific and detailed information. the CEC allows users to design custom production routes. The calculator then computes the approximate amount of carbon dioxide generated by the respective production chain. Primetals Technologies also offers expert advice that will refine a producer's core strategy.
Logistics and Yield Optimization
The third layer of strategic consulting concerns the optimization of the new plant layout and the elimination of bottlenecks. Surprisingly often, even small modifications to the interplay of different parts of the production chain yields huge productivity gains. Especially greenfield projects and extensions but also changes to existing production lines benefit from a thorough analysis of the logistics setup. Is all steelmaking equipment in the optimal place to uninterruptedly serve the continuous casters? Do the cranes have the space they require to complete their tasks in time? Resolving questions like these often leads to significantly greater plant capacity.
MORE INFORMATION

Read the short interview with Dr. Alexander Fleischanderl "Making Green Steel Happen" here.