Baowu Aluminium Technology orders an additional finishing mill stand for their aluminum hot rolling mill line in Sanmenxia, in the Henan province of China. The upgrade will change the layout of the current aluminum hot mill finishing line from a 3-stand to a 4-stand design, allowing the plant to achieve excellent product quality and increase production capacity from 300,000 tons to 600,000 tons annually.
Baowu Aluminium Technology, a company of Baowu Group, is a global leader in aluminum. The company was developed as a scientific and technological enterprise with joint investments from Baowu Steel, Henan Energy, and Sanmenxia municipal government. Baowu Aluminium Technology produces high-grade aluminum plate and strip designed for the automotive, aerospace, military, and rail markets.
Cutting-Edge Finishing Mill Stand
The new additional finishing mill stand, F0, will process aluminum heavy plate and strip. The project scope includes the supply of work roll bending and shifting equipment, roll coolant spray bars incorporating integral solenoid valves, hydraulic automatic gauge control cylinders, hydraulic equipment, pneumatic controls, and all related fluid systems. The bending work rolls act with the existing smart crown system, ensuring the strip profile remains constant regardless of the rolling load. The integral solenoid valves are designed to apply zone cooling and lubrication to the work rolls, controlling the bulk temperature of the mill and addressing the residual flatness errors during the rolling process. High-response servo valves drive hydraulic automatic gauge control cylinders to control the thickness of the rolled product and modify the pass line height to match the roll diameters' size.
The combination of work roll bending technology, integral solenoid valves, and hydraulic automatic gauge control system allows the producer to reach their key objectives of surface, profile, and flatness quality. As a result, Baowu can provide high-quality end products to key markets, including automotive, can packaging, and construction applications.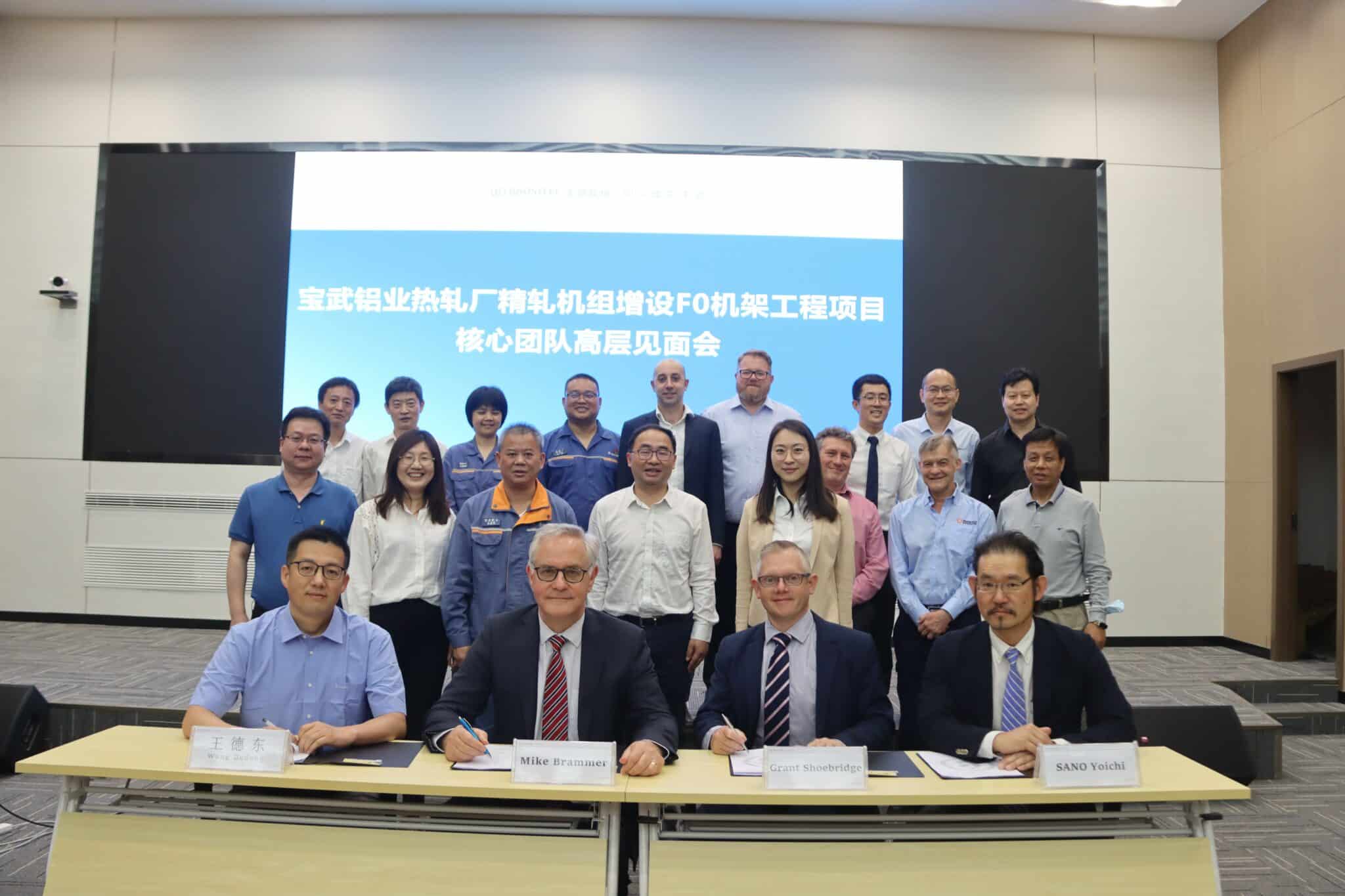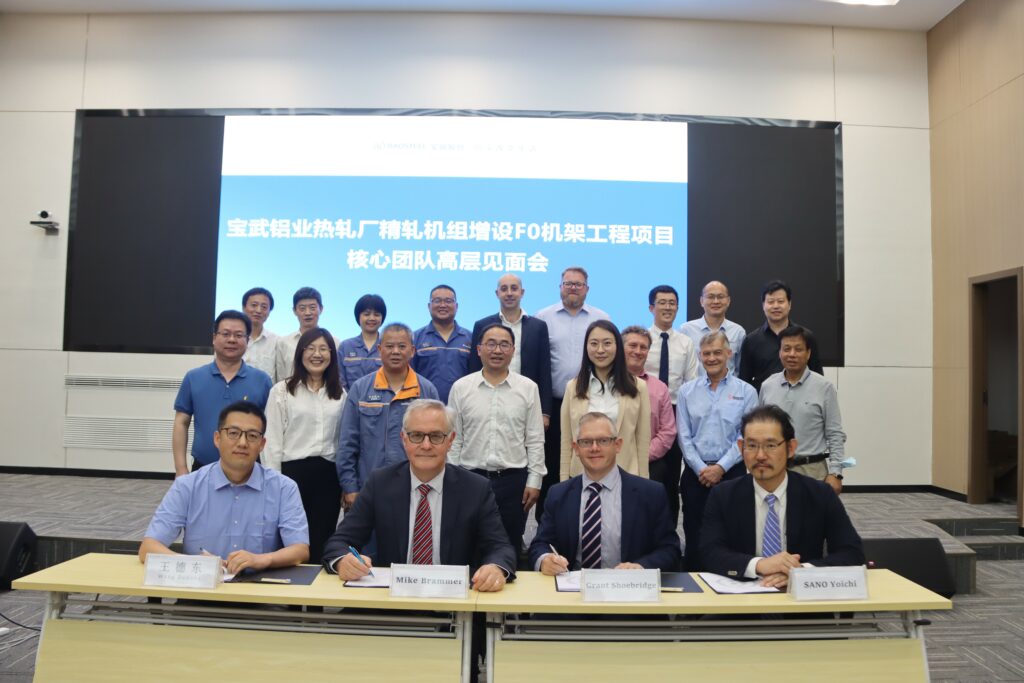 FAC Awarded for F1-F3 Project
Primetals Technologies was responsible for the engineering, supply of equipment, supervision, training, and commissioning of the aluminum plate mill and stands F1-F3 of the hot finishing mill, which has a production capacity of 300,000 tons per year. The plant produces heavy plate and hot rolled coils and processes various aluminum alloys. Baowu issued the final acceptance certificate (FAC), confirming the successful completion of the project in May 2023.
KEY FACTS: Baowu's 4-Stand Hot Finishing Mill
Process capabilities for heavy plate with thicknesses from 1.8 to 200 millimeters
Process capabilities for aluminum alloys in the 1xxx to 8xxx groups
Operator training will be provided on-site during the implementation phase
All other maintenance equipment, i.e., AC drives, Level 1 Automation, including the controllers of the mill section, will be provided as part of the upgrade package.
MORE INFORMATION

Click here to read the full press release, access contact details, and find other press resources.