Dr. Etsuro Hirai is the CEO of Primetals Technologies Austria and the CTO of Primetals Technologies around the globe. Dr. Hirai began at Primetals Technologies in 2015 and worked as CTO of Primetals Technologies in London from 2015–2017. From London to Hiroshima, he has worked as the CEO at Primetals Technologies Japan with a focus on downstream technologies. Transferring to Linz in 2020, Dr. Hirai brings his background from Mitsubishi Heavy Industries to his role. Living and working in Upper Austria, he admires and promotes the innovative spirit of the Austria location and values the passion for green steel that the Linz location spreads worldwide.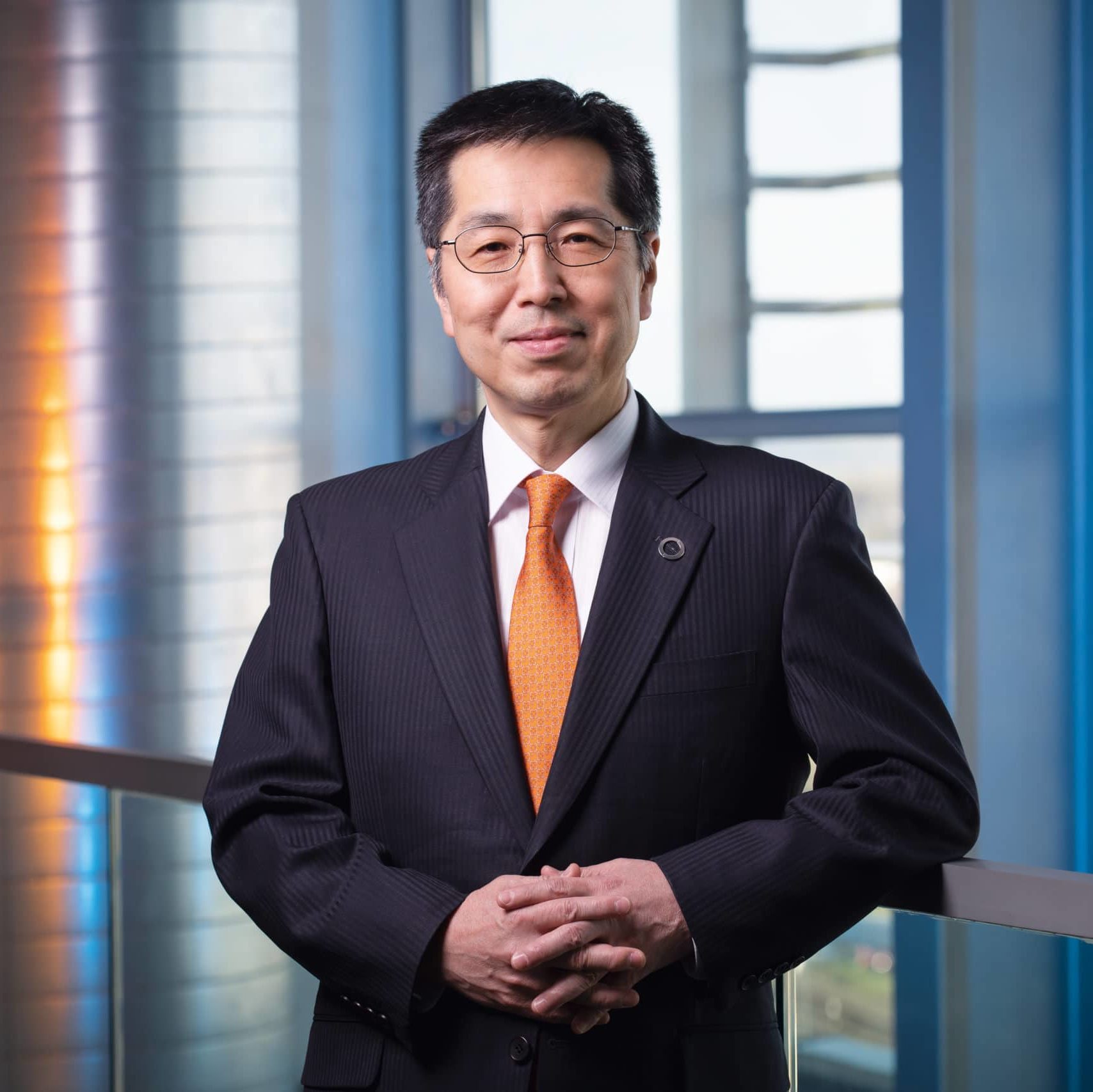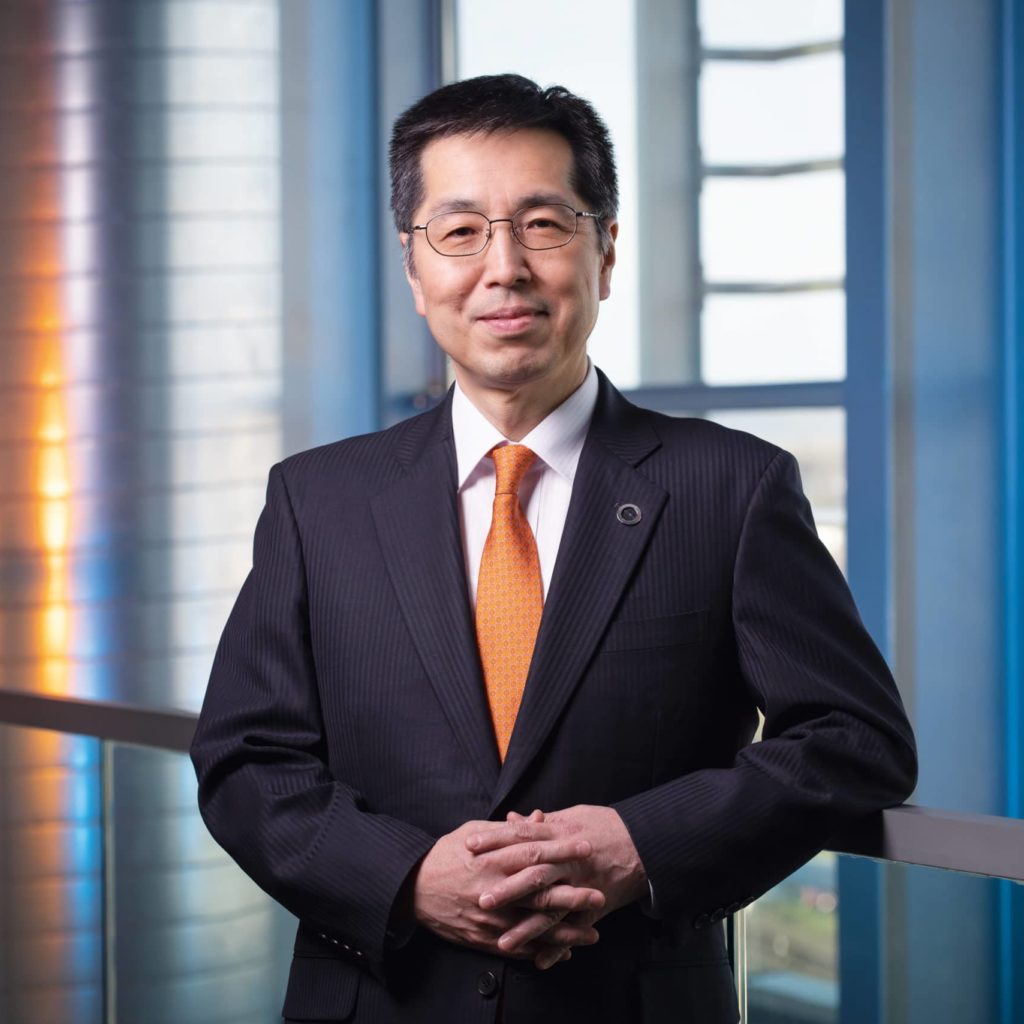 What was your experience, arriving at the Linz location of Primetals Technologies?
Dr. Etsuro Hirai: My arrival at Linz was not what you would expect. Due to travel restrictions in 2020, I was unable to travel to Upper Austria. Thus, my first day at the Linz location of Primetals Technologies began in Tokyo, Japan. However, after I arrived, I felt welcomed at the Linz location and enjoyed getting to know an entirely different aspect of Primetals Technologies.
What makes the Linz location of Primetals Technologies so different?
Dr. Hirai: In 2020, I was arriving at the Linz location from Japan, which really can represent two sides to metals production. In Hiroshima, the competencies are centered around downstream technologies. In Linz, it is exactly the opposite—i.e., upstream technologies—and this is built into the unique atmosphere here.
By atmosphere, do you mean the culture in Upper Austria?
Dr. Hirai: Certainly, you could call it culture. You see when you arrive at Primetals Technologies you notice immediately our neighbors—voestalpine. Between our geographic location and the long history in the iron and steel industry, the location is passionately focused on this aspect of the metals industry. It is a type of mindset that exists because of our close connection to industry partners. In Linz, you are embedded in a history, a culture, of upstream engineering and innovation.
With upstream competencies centered in Linz, what is the impact of industry trends, such as green steel and digitalization?
Dr. Hirai: Green steel has become a great term for our technologies. When I began working at Primetals Technologies in 2015, I anticipated the future of the industry to be in ecological processes. In 2015, "ecological" was the term that was utilized for "green" technologies, but what's important is that the industry has truly begun a transformation toward environmentally friendly production routes. This is a key factor for upstream processes, such as the blast furnace. Replacing the blast furnace is essential to a sustainable society and sustainable infrastructure and solutions, such as hydrogen-based direct reduction, are the path forward.
Is hydrogen-based production the future of iron and steel production?
Dr. Hirai: The idea of the reduction of iron with hydrogen has been around for some time, but the availability of hydrogen and motivation to produce large amounts of hydrogen were missing. Today, society recognizes that hydrogen is an ideal element to be used in heavy industry, but the availability of hydrogen is the biggest challenge, and this is combined with the challenge of the energy transition. Hydrogen-based production and a push toward green steel are rapidly reshaping the industry.
Reflecting on my experiences, I encourage my colleagues in management to think of the future and what the world will look like moving forward."
As the iron and steel industry progresses, will transformations in the energy sector be enough to keep up with the demand for hydrogen?
Dr. Hirai: This defines one key factor of our business—i.e., long-term perspectives for society and innovation. I brought my philosophies from Mitsubishi Heavy Industries with me to Linz and one of them is defining our role as a supplier of societal infrastructures. Primetals Technologies provides the foundation for the iron and steel industry. MHI's core is in the energy sector, and I see great potential for synergy between our activities. This is what it means to supply infrastructures to society, that is, thinking off all sectors working together to benefit society through technology.
You mentioned your philosophies, how would you describe your values as a leader?
Dr. Hirai: I often reflect on my arrival in Austria, and I remember explaining to my colleagues that in Japanese there is no word for leadership. We say leadership in Japanese because there is no direct translation, but we do have a concept of what it means to be a leader. For me, it means providing direction and setting the right tone. In the first case, I look to my experiences in the industry and encourage my colleagues in management to think of the future and what the world will look like moving forward. I believe this is part of creating direction for my colleagues. Secondly, I have talked quite a bit about atmosphere, and this is key when you are a leader. You could also say setting the right tone, but the idea is about creating a team and for that I refer to two words: honesty and transparency. This has helped me break down barriers and create a teamwork atmosphere. I follow these same principles, which I believe sets the tone when meeting with managers and employees.
As technology advances, how does this impact our role as a supplier?
Dr. Hirai: Our development runs parallel with societies development and our technologies for production are dependent upon the demands of society. Events such as the pandemic have introduced more remote work into our business, and we are expanding our digital portfolio and infrastructure to better meet the needs of our customers. We will continue to innovate in this way and transform our business as a supplier to meet the future demands of our customers.
What recent technological developments do you feel will reshape society?
Dr. Hirai: There are two technologies that I feel will reshape society in the next 10 to 20 years. The first of these technologies is artificial intelligence. Artificial intelligence has become a rather trendy topic recently, but it has demonstrated the potential to develop rapidly. This makes it an extremely exciting technology with almost unlimited potential. The second is quantum computing. Although the broader availability of quantum computing remains ambivalent, I feel that this technology, combined with artificial intelligence, will fundamentally change society. These technologies would allow for computers to advance beyond human capacities, predicting phenomena, transforming encryption and processing. It would even make driverless cars possible. When these two technologies come together, it will be fascinating.
What questions remain open for society in the future?
Dr. Hirai: We have discussed the importance of hydrogen moving forward for heavy industry and society and with that energy. However, personally, I think that hydrogen is not necessarily the final development for our future. Various unknown technologies and processes based on biological, chemical, quantum, and nuclear discoveries will emerge and lead us. We need to watch carefully how the future develops.