Green steel, as a term, has come to define a global transformation taking place in the metals industry. With the emergence of artificial intelligence, energy transitions, and new groundbreaking technologies, metals producers are participating in a global revolution for heavy industry. At its core are sustainability principles, fundamentally changing how metals are produced.
As an emitter of 7 to 10 percent of global carbon emissions, the iron and steel industry is positioned to redefine its role in the sustainable future of society. Steel is a highly sustainable product that is nearly infinitely recyclable and crucial to the infrastructure necessary for developing industries, including e-mobility and renewable energy. However, the amount of CO2 generated from crude steel production is nearly double that of steel produced. With readily available technologies, the industry is transforming toward one defined by decarbonization and eco-friendly production routes.
Eco-Friendly Global Demand
Without question, climate change is playing a decisive role across the globe, impacting politics, trade, industry, the environment, and society. In response to climate change, more and more countries are pledging to reach carbon-neutral targets within the coming decades. Following COP27 in Sharm-El-Sheik, Egypt, 153 countries have now proclaimed net-zero targets and discussed a complete phase-out of coal in industry. Focusing on global steel production, with 153 countries setting net-zero targets, approximately 90 percent of the steel industry also has carbon-neutral targets. To this end, many steel companies have set CO2 reduction targets for 2030 and carbon neutral targets for 2050, with an average target of a reduction of 34 percent by 2030.
Recognizing that the transformation of this vital industry rests not merely with steel producers themselves, the E.U. has begun to implement carbon pricing mechanisms to fund eco-friendly investments. The E.U. Emissions Trading System (ETS) and the Carbon Border Adjustment Mechanism will motivate a steady decline in carbon emissions from "hard to abate" industries. (For more on emissions trading systems and carbon pricing, read "The Cost of Carbon"). These pricing mechanisms are designed to limit carbon emissions through the trade of carbon certificates and contribute directly to funding projects, such as the Clean Steel Partnership and Carbon Contracts for Difference.
CO2 Reduction and Neutral Targets for 2030 and 2050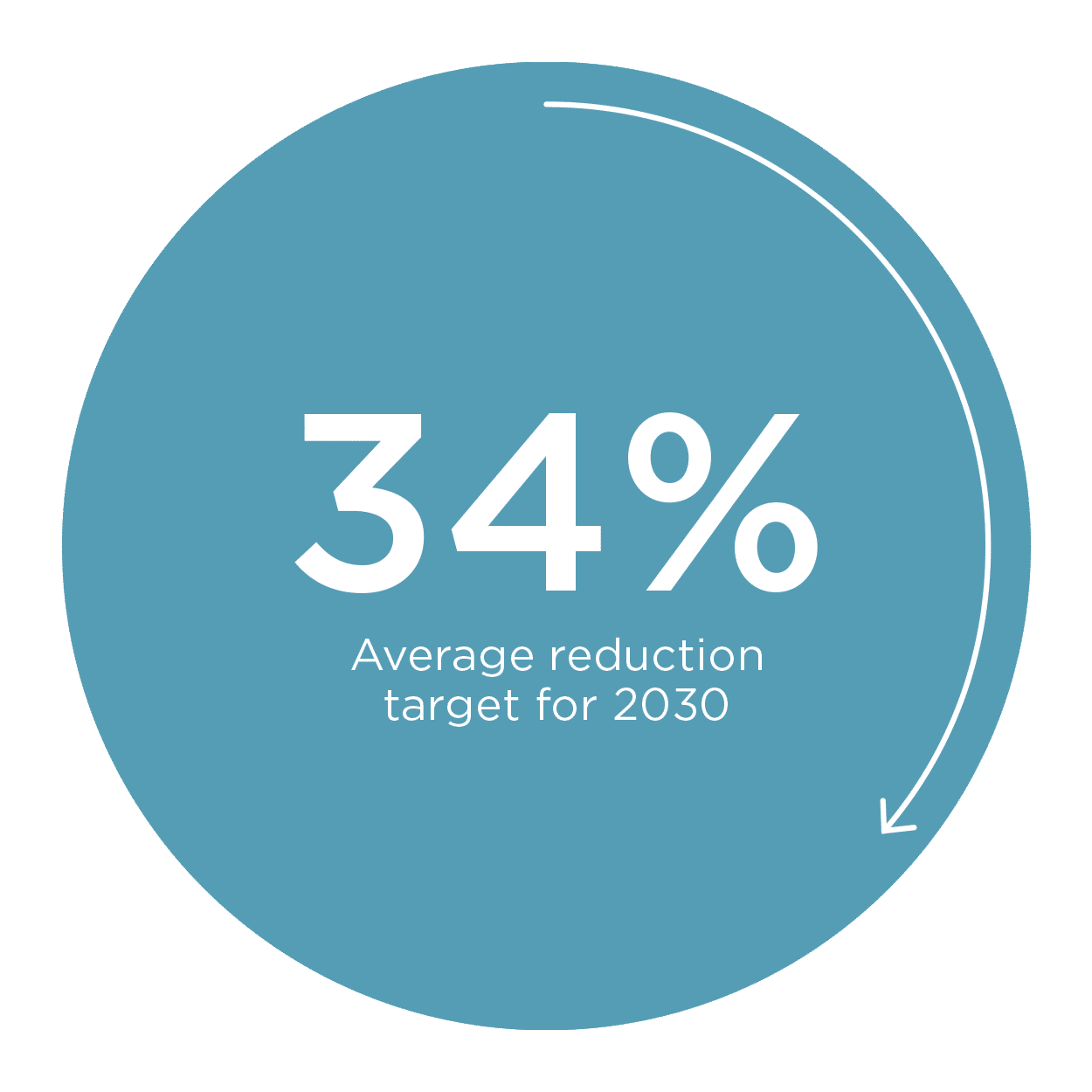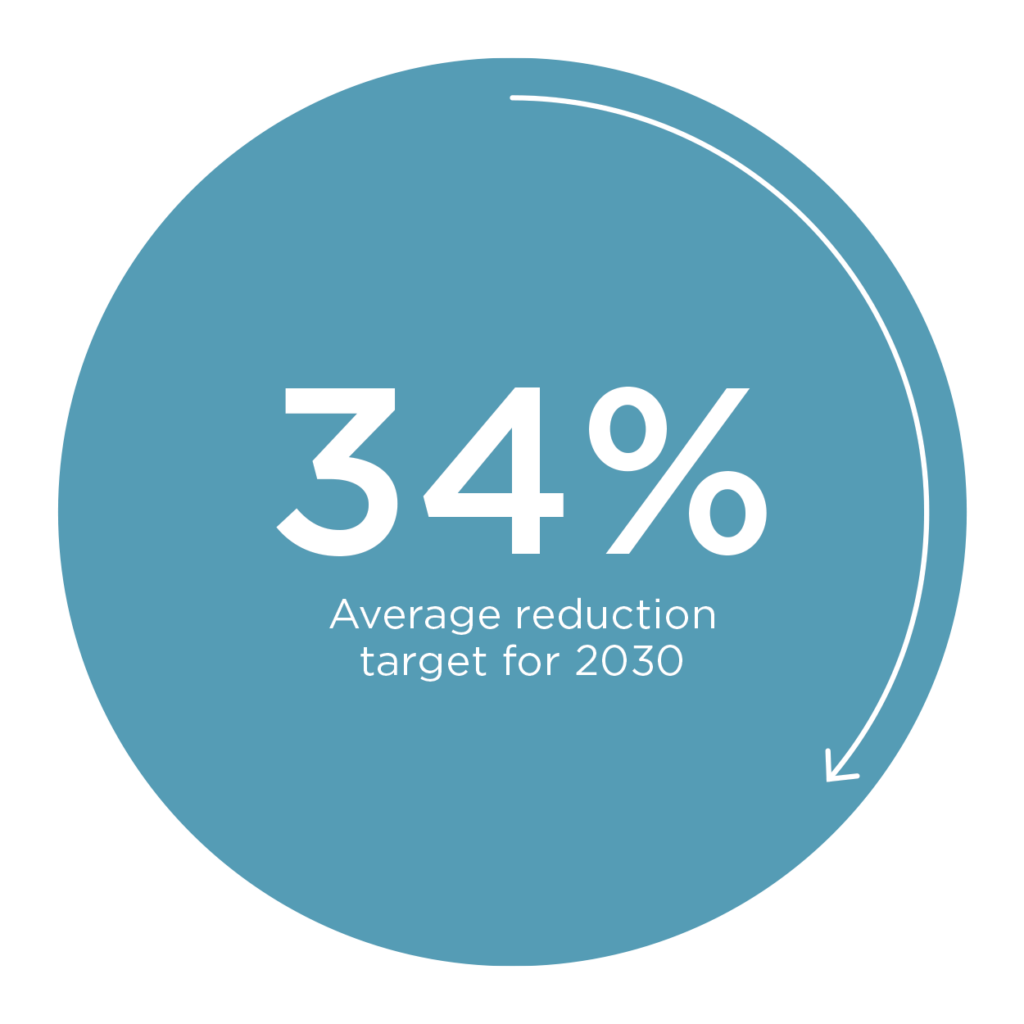 A Transformation in Phases
What is fundamentally clear amidst the challenges and pressures to decarbonize the industry, is how deeply steel is engrained in our society and how vital it is to our sustainable future. Moreover, these demands for eco-friendly production coincide with a steady increase in green steel demand. Alongside increased demand, a premium price for green steel will emerge, funding the transformation of production routes and creating a sustainable steel industry.
Steel Production Volume by Route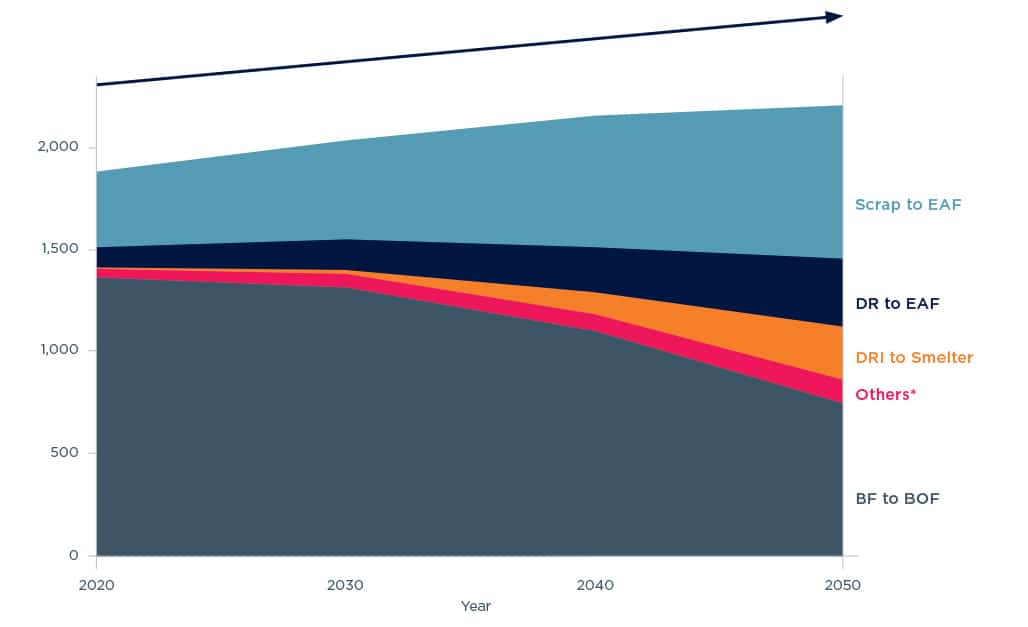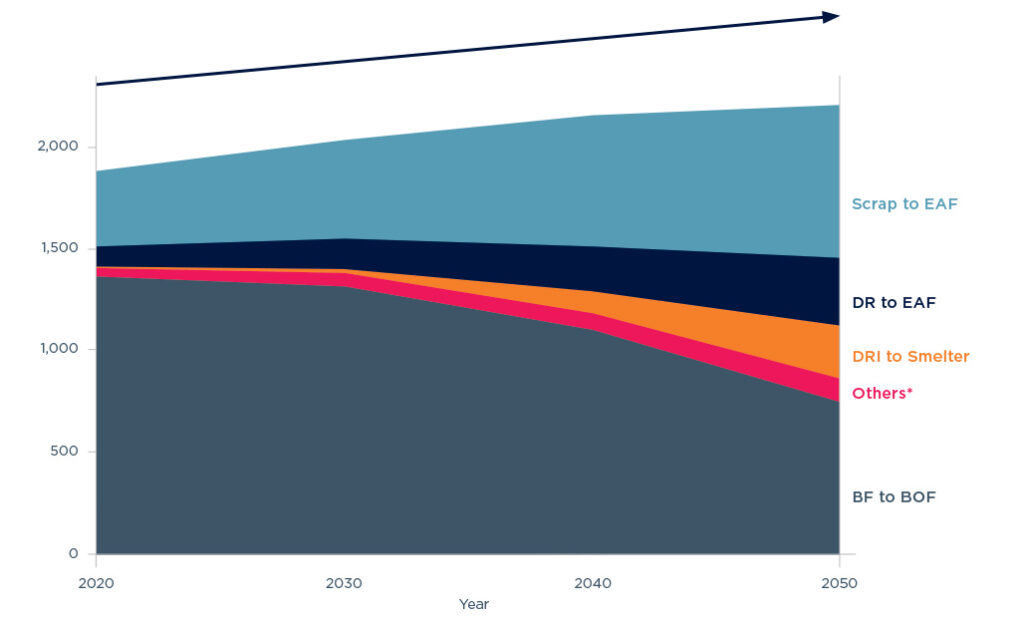 Commitments from leading European steel producers like voestalpine, ArcelorMittal, thyssenkrupp Steel Europe, and Salzgitter set the tone for the rest of the industry worldwide. These commitments are transitioning into actions. Whether bold or calculated, industry leaders at the forefront of this transition will reach decarbonization targets for the betterment of their businesses and society. Moreover, this transition will not occur overnight. Our specialists are well-versed in the need for calculated action in an industry as impactful as this. With this in mind, we present the three phases to green steel.
(Click the phases below to learn more.)
The Optimization Phase
The Transition Phase
Achieving Green Steel
MORE INFORMATION

Read the short interview with Dr. Alexander Fleischanderl "Making Green Steel Happen" here.